Aircall is fully integrated into the Bloobirds Chrome extension, which means that you can call directly over Salesforce and LinkedIn using Aircall.
Using Aircall on top of Salesforce/LinkedIn for the first time
The setup is super simple. The first time that you use Aircall, a window asking you to log in using your Aircall user will pop up whenever you click on the phone icon in our extension.
Right afterward, you need to select your preferred language: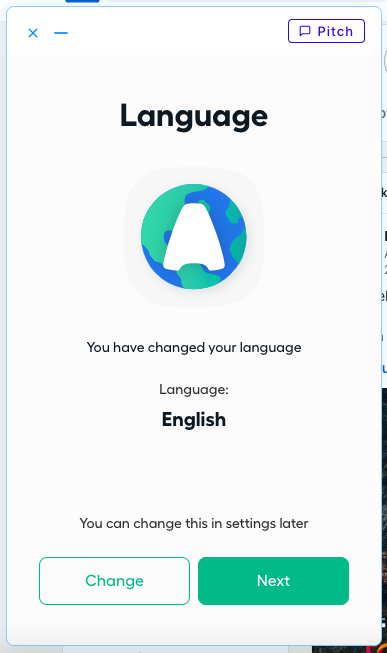 Once you've chosen your preferred language, Aircall will show you four screens showcasing the best aspects of using their service.
Once you're done reading, your dialer will look similar to this: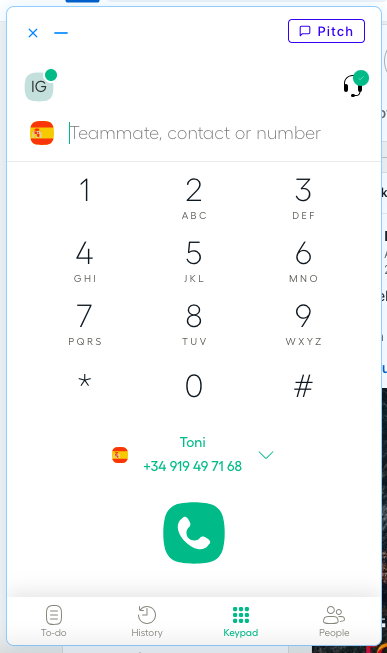 Now, you are ready to use Aircall as your dialer.
How can I call using the Aircall dialer?
It works the same as the rest of our dialers. Whenever you are in the contact you would like to call, simply click on the phone icon and then select the number you'd like to call.
You can also:
Drag the dialer to place it wherever you'd prefer
Open your pitches and select if you want them to always be in front of you while calling
Minimize the dialer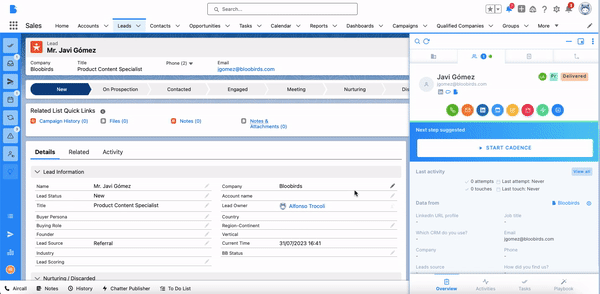 Reporting the call result with the Aircall dialer
After your call is finished, you can report the call result so that all the information gets properly registered in Bloobirds. This video shows what the whole process looks like:
As you can see, the process is rather simple and Bloobirds will guide you through the different screens to report the result of a call.