Did you know that creating your meetings directly on Bloobirds is a huge time-saver, super easy, and perfectly synchronized with your calendars outside of the platform? In this article, we break down everything that makes creating meetings on Bloobirds the best choice for your day-to-day.
What's so great about creating meetings on Bloobirds?
Here are the advantages of creating meetings on Bloobirds:
1. It's as efficient as it gets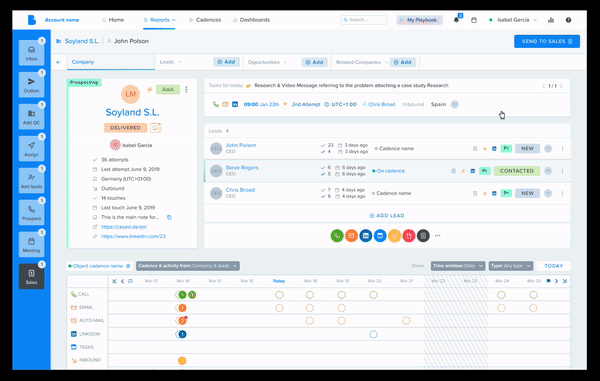 You will save a lot of time by managing your calendar directly on Bloobirds. No switching between platforms and not leaving what you're doing behind.
2. Access all the information directly on Bloobirds

What we offer you is not a reduced version of what you'll get in other calendars: see any event changes, if your guests have responded, and all the details of a meeting on Bloobirds.
3. Supercharge your meeting thanks to the private notes
A meeting with a prospect is like a poker game, and you definitely don't want to have your cards up. With the Bloobirds notes, you can have as much information as you need in front of you while in a meeting (and you can also take notes for the future).
4. When meetings are created outside of Bloobirds, they will be automatically synchronized
Using the right settings, all meetings scheduled outside of Bloobirds will be synchronized automatically. But that's not all, whenever those meetings are updated by the guests, the information will be updated in Bloobirds too.
Bonus: Our team is currently working on giving your guests the option to edit the event (whenever you allow it). Stay tuned!