In Bloobirds, there are two types of tasks: tasks included in cadences and manual tasks. In this article, we will be talking about the second ones.
How can I add a manual task?
Whenever you are navigating LinkedIn or Salesforce, this is how you can add manual tasks:
Click on the + button and you can add a new task directly from the modal that will slide out: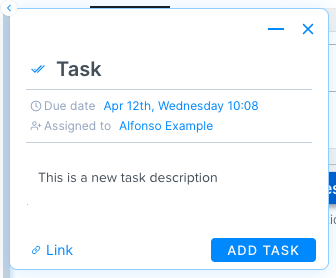 Look for this icon on the bubble: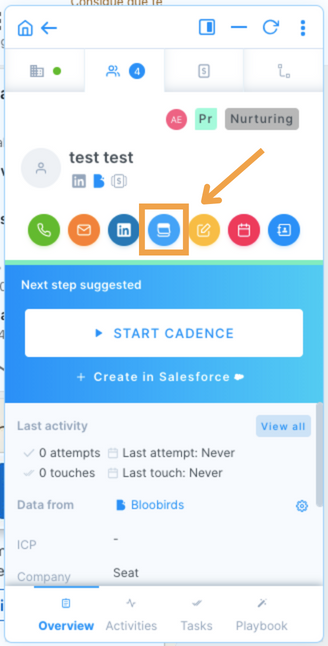 Once you click there, the same task modal will slide out of the bubble and you can add a task manually.
On the Smart Email Editor:
You can add tasks directly from here by clicking on this icon in the bottom right corner:

Where can I see these tasks?
Once you create a task, you shouldn't worry about it: tasks never get lost and we'll remind you about them whenever their due date arrives. If you want to see your manual tasks before that, here's where you can find them:
This is the best place to look for tasks scheduled for a company, lead or opportunity. This is the tab where you'll find the tasks: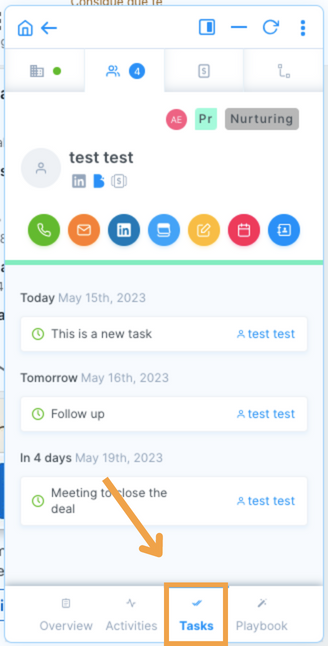 From here, you can also edit these tasks and mark them as done. It's as simple as this:

While this is also possible, it'll probably be more complicated to find a specific task. If you would like to find a task using this menu, we recommend you use these filters:
Date: Since today
Quick filter: Tasks
Will Bloobirds remind me of my tasks on the due date?
Absolutely! You will see your tasks on their due date on the Tasks tab.