The Meetings tab on the left bar helps to to have a clear overview of your meetings and it offers you filtering options so that you can always find the right meeting.
Which are the filtering options for Meetings?
You can filter your meetings by:
Date
Reported:
Quick filters:
How can I see all the details of a meeting?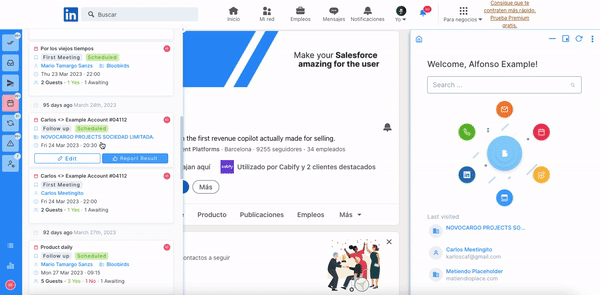 Just click on the meeting and a modal will slide out of the bubble showing all these details:
Name
Date
Status
Meeting creation date
Reminder set
Meeting result
Assigned to
Note (calendar)
Guests
Notes (internal)
Can I edit a meeting directly over LinkedIn or Salesforce?
Sure you can! Click on the meeting you want to edit and in the new modal that will slide out of the bubble or SidePeek, click on Edit: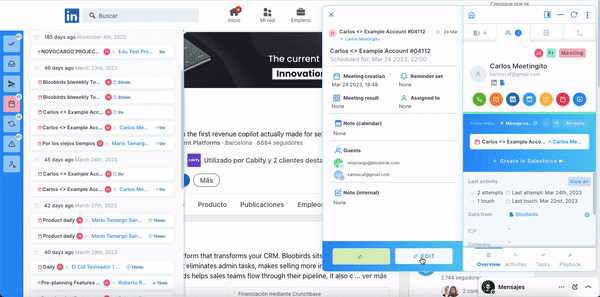 We offer a lot of options so that you can get as granular as you want to while setting up a meeting. As you can see in the left bottom corner, you can also delete meetings directly from here.
Report the results of your meetings directly from the Meetings tab
Once you've finished a meeting, you can report the results here. These are the options by default:
Unqualified
Scheduled
No show
Qualified
Unqualified Lead
You can read more about these statuses here.