Using a CRM isn't normally as intuitive as it should be. Switching tabs trying to find the right information, updating the database with correct information, or administrative tasks can get in the way of what a sales team should actually do the most: selling. The way we've designed the Bloobirds Chrome extension takes into account the biggest pain points for sales teams and allows them to focus on selling and being effective while doing so.
In this article, we present you 6 ways in which our extension will boost your productivity:
1. You can open and close the different categories of the left bar by clicking on the same icon
This might not sound like a huge deal but when you're on a call, the last thing you want to do is rush your pointer through the screen to open and close different categories. And let's be frank, also when you're not on a call. We make it simple to navigate Bloobirds.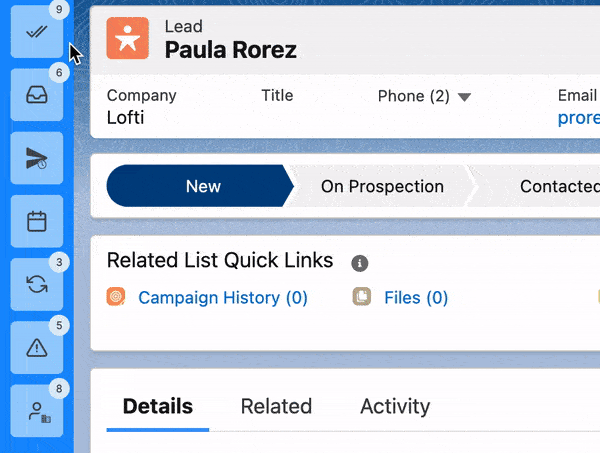 2. Intuitive navigation
With Bloobirds, you can use the arrow keys to move around, enabling you to easily access the information you need while on a call.
3. Have the right pitch always in front of you
Delivering the right message to your lead is crucial and we know it. That's why when you call using Bloobirds you can have your pitches right next to the dialer.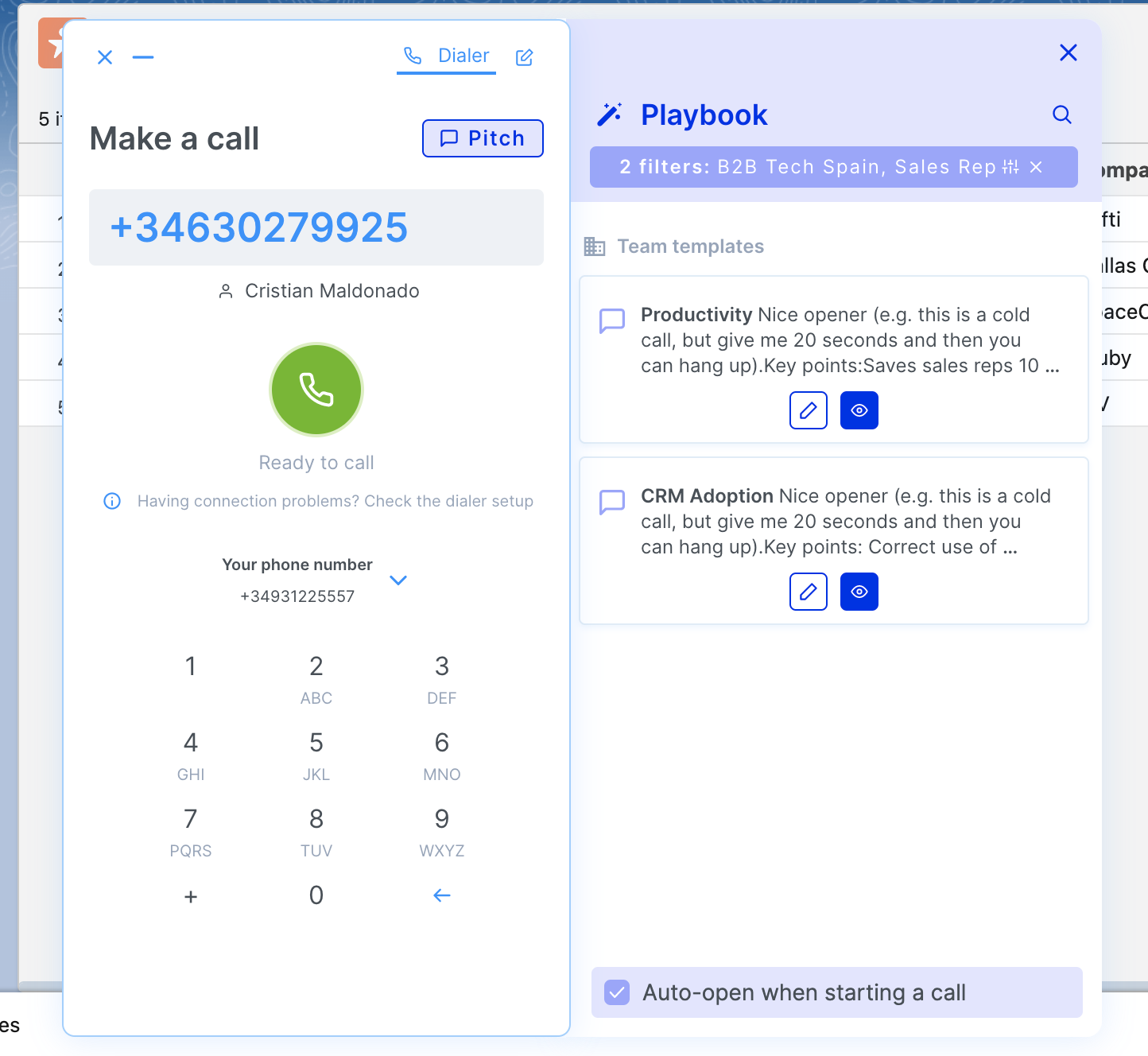 4. Automatic international phone prefixes
If you're selling internationally, you'll appreciate this feature. With Bloobirds, if you have several international phone numbers, our dialer will always use a number from the country that you're calling.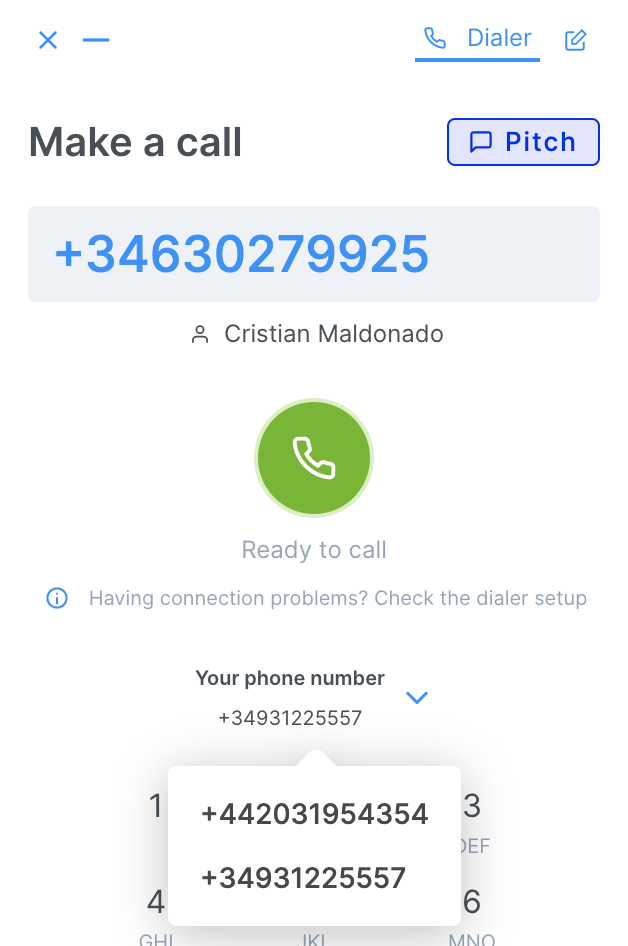 5. Edit contact details on the go
Switching among different platforms to edit contact details is extremely time-consuming. And that's why Bloobirds allow you to update the details of your contacts anywhere you are, including LinkedIn, and then those datails will be updated on Bloobirds and Salesforce.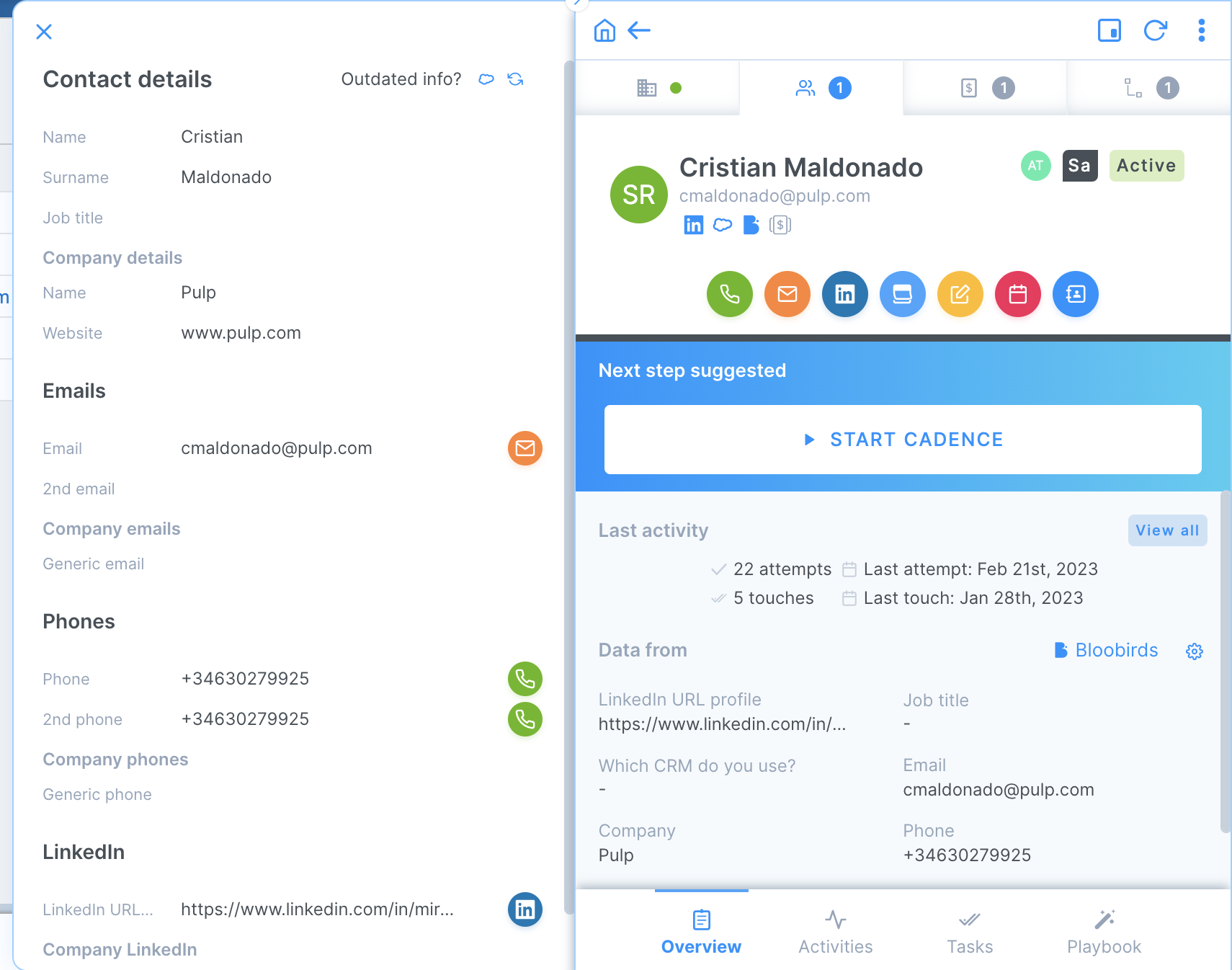 6. Use snippets
Snippets will help you to craft emails in seconds! They're completely customizable and you can create, edit and use them directly from the Smart Email Editor.