You can start cadences in bulk from the left bar. The two sections where you'll have this action available are Inactive and Pipeline. This is what you'll see in Inactive: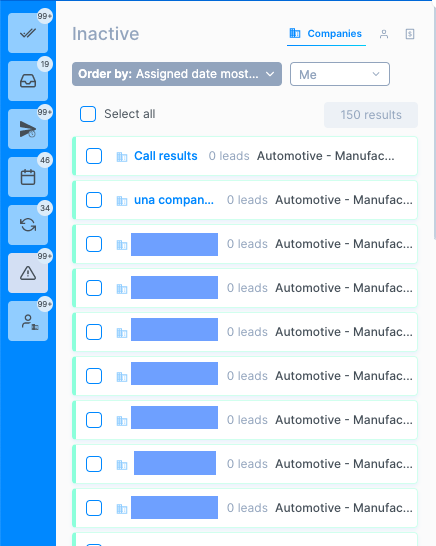 From this view, you can: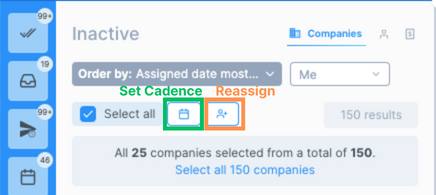 If you select all, at first you will only select those companies/leads that are on screen. If you wish to select all companies/leads, whether they are or are not present on this screen, you can select them by clicking on the statement that appears below in blue ("Select all ... companies").
What you'll see in Pipeline is similar but it includes an extra option in bulk:
Set Cadence
Stop Cadence
Reassign