From the Pipeline section, where your assigned companies and/or leads will appear, you can start a cadence. You can do it in several ways:
By hovering over each company and/or lead in the list, several options will be displayed. By clicking on the calendar icon, the modal to configure cadence will open. Choose from the list, click on start, and the cadence will begin.
By clicking on the name of the company and/or lead, their details will appear in the bubble and in the blue box you will see the option to start cadence.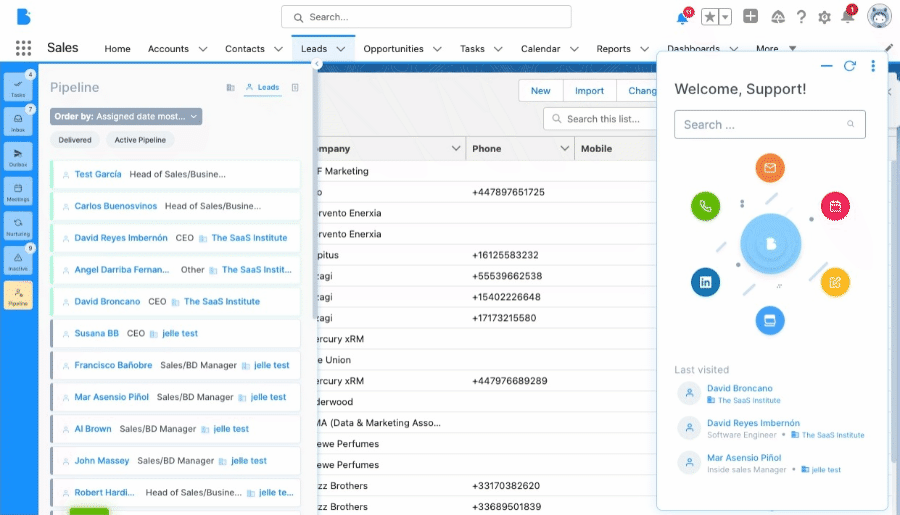 Once started, the scheduled tasks will appear in the TASKS tab.
If you have previously started a cadence, you can stop or start another whenever you want. You can do this from:
Your Pipeline, by clicking on the cadence button again. The "cadence control" modal will appear.
In the company or lead detail, pending tasks will appear in place of the START CADENCE action, but you can always stop or manage them from the "Configure cadence" button in the blue block.