Great! So you've already laid the groundwork to use Bloobirds on top of Salesforce (if you haven't installed yet our App, you can do it here). What comes next might seem evident but don't forget about it, you'll need to log in to Bloobirds.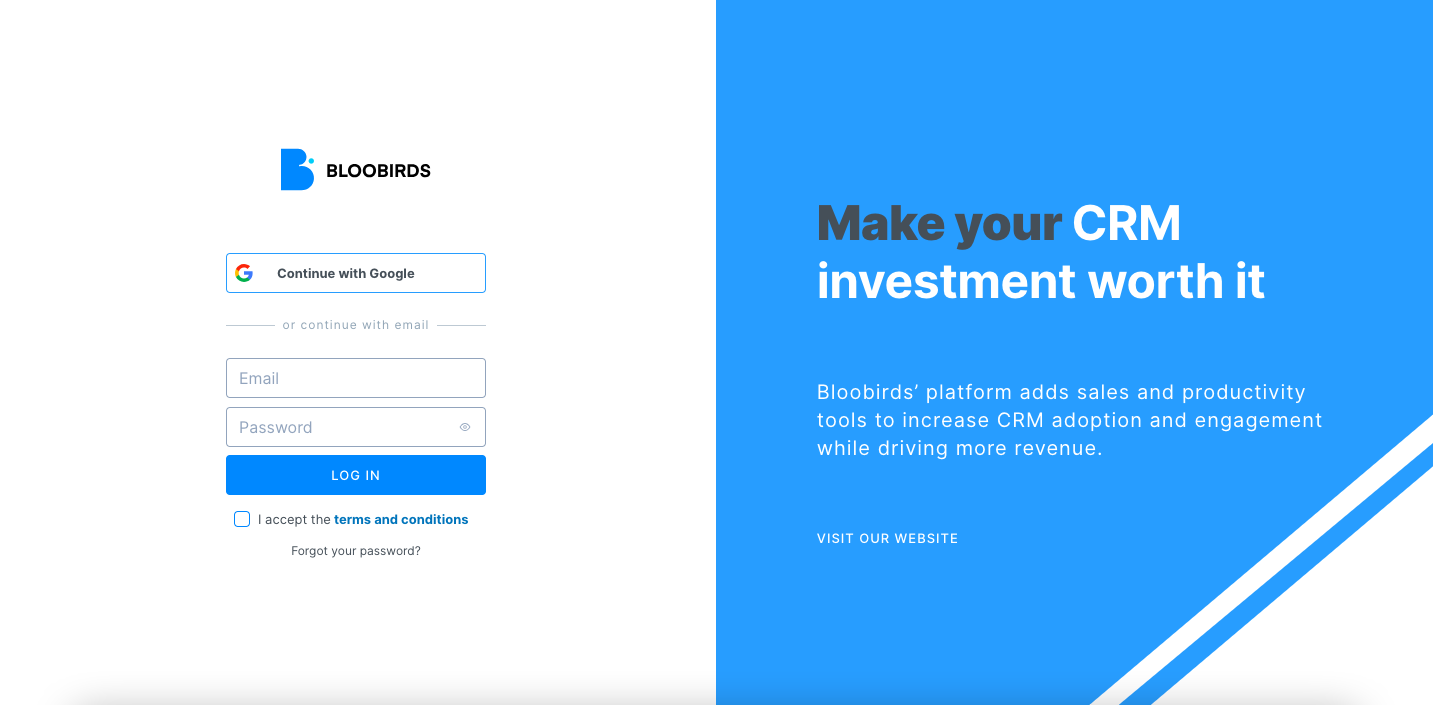 You can either:
Log in with Google
Or log in with your Bloobirds credentials
⚠️ Don't forget to accept our terms and conditions.
And now, whenever you are working on the Salesforce app or LinkedIn, you will be able to use all Bloobirds functionalities directly on top.
PS: Remember that you will need to connect Bloobirds to Salesforce.