A snippet is a short excerpt of text or media content. Snippets are a great ally for professionals generating a great deal of content and who can reuse pieces of it in order to deliver good-quality texts faster. If you are an SDR, you know exactly what we mean. And that's why now we have integrated snippets in Bloobirds. You'll be able to create and access snippets from two different places:
Directly from the Smart Email Editor
You just crafted an e-mail and you realize that there is a sentence or paragraph you could reuse in the future. Simply select it and then click on the floppy disk icon ("Save as snippet"). Now, on the right side of the editor, Snippets will show: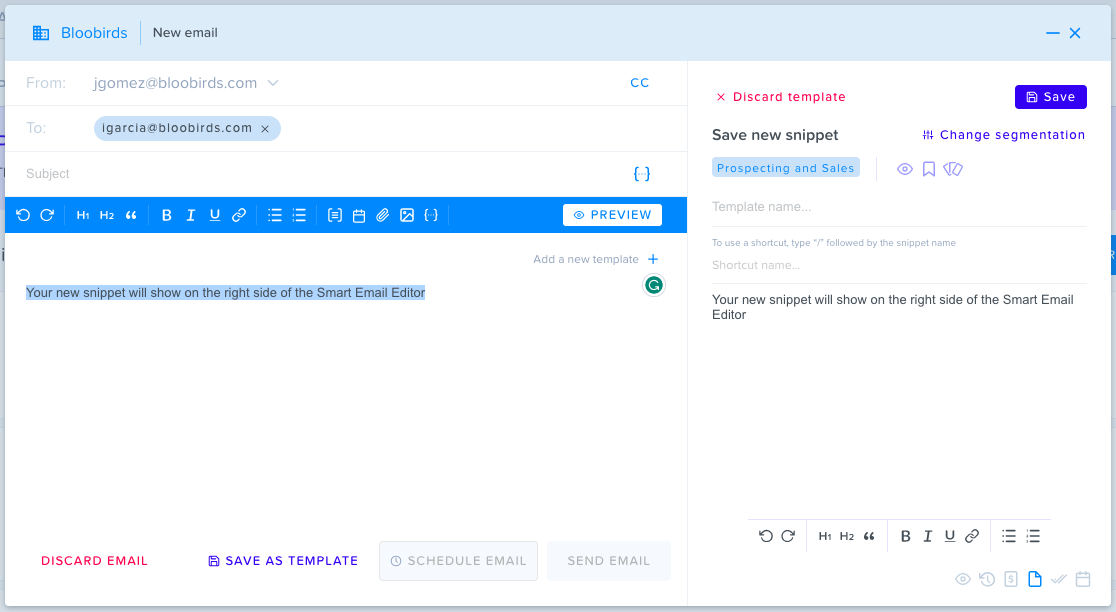 Here, you will have to name it, add a shortcut (e.g. /hellothere), you can adjust its content, and categorize it (Change segmentation). Once you've filled in all the information, click Save in the upper right corner.
And that's it! Now, every time you want to use that snippet, simply type "/" followed by the shortcut and you'll insert the snippet in the body of the email instantly.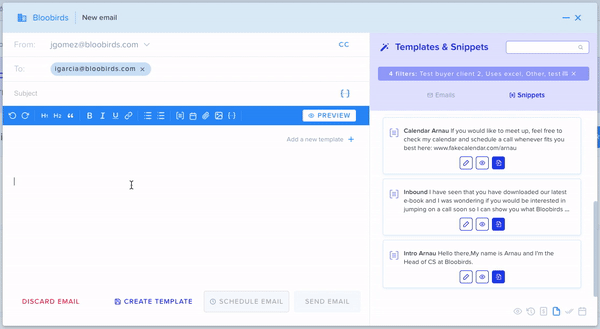 From My Playbook
You can also access your snippets inside My Playbook. On the left bar, you'll find Snippets in the Messaging section. Click here and now you'll be on the Snippets page. From here, you'll be able to see your snippets, edit them, and create new snippets.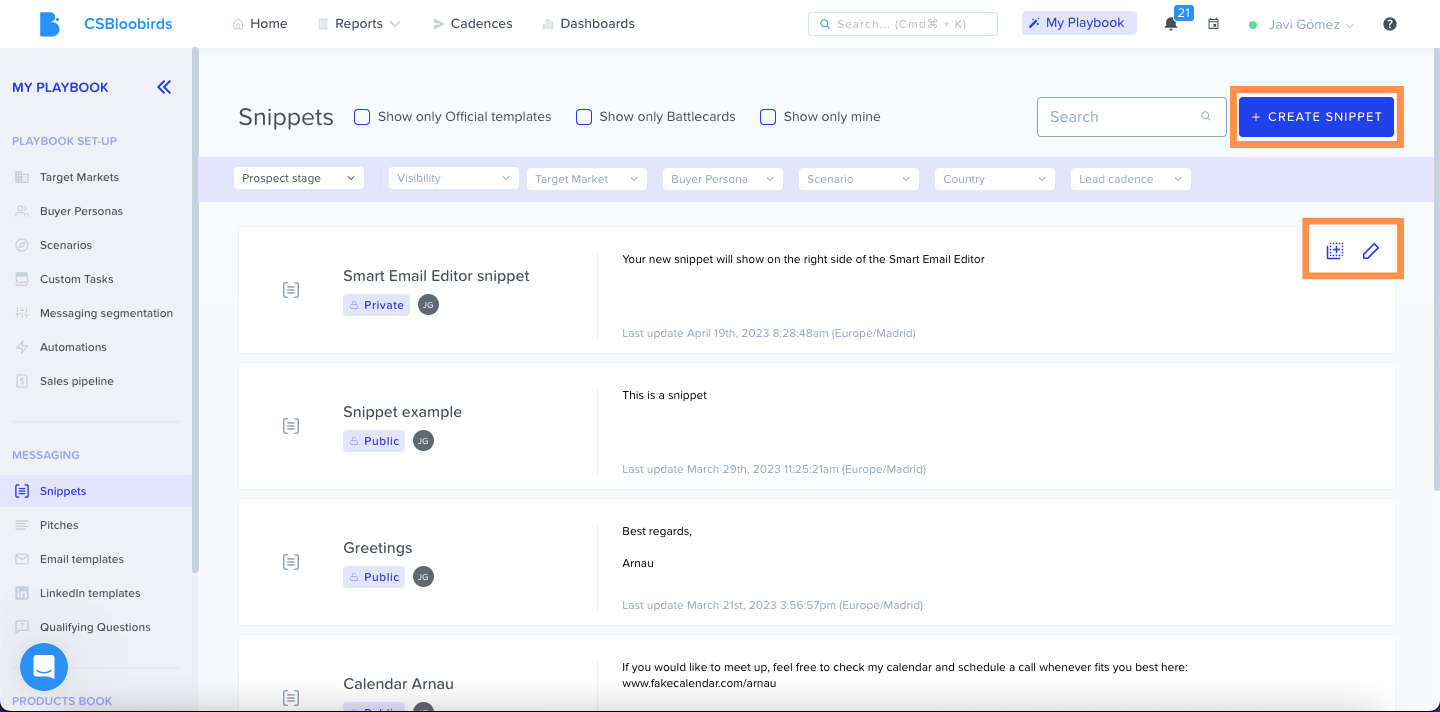 🧠 Pro tip: To spice things up, we've added the "Clone" button so that you can duplicate your snippets and then edit them to fit different purposes or tones and save you a lot of writing.