If you visit a record in Salesforce that is not synchronized and you would like to be able to use all of the capabilities of Bloobirds, you will need to synchronize it. There can be several cases:
If the record in Salesforce is assigned to you, simply choose to synchronize it from the Bubble interface, and in a few moments, you will see that all of the tools will be available for you to start working with.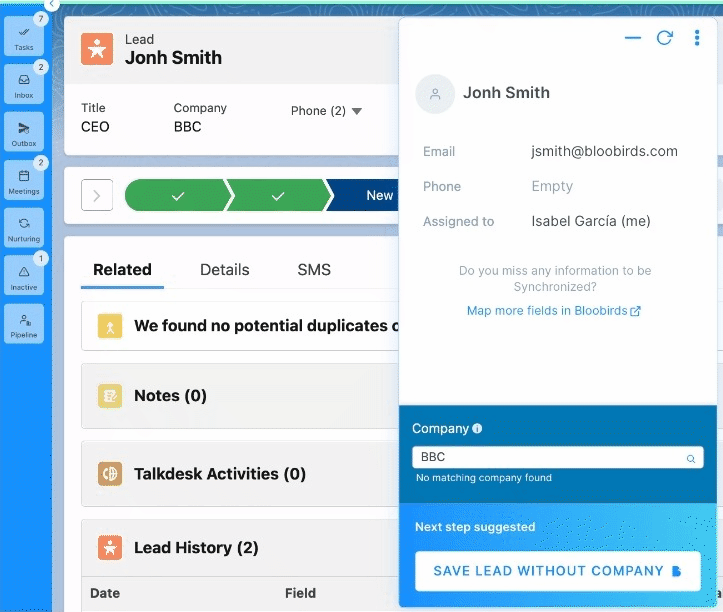 If the record in Salesforce is assigned to another user, as long as that user is mapped in Bloobirds, you can synchronize it, but it will remain assigned to that other user in Bloobirds.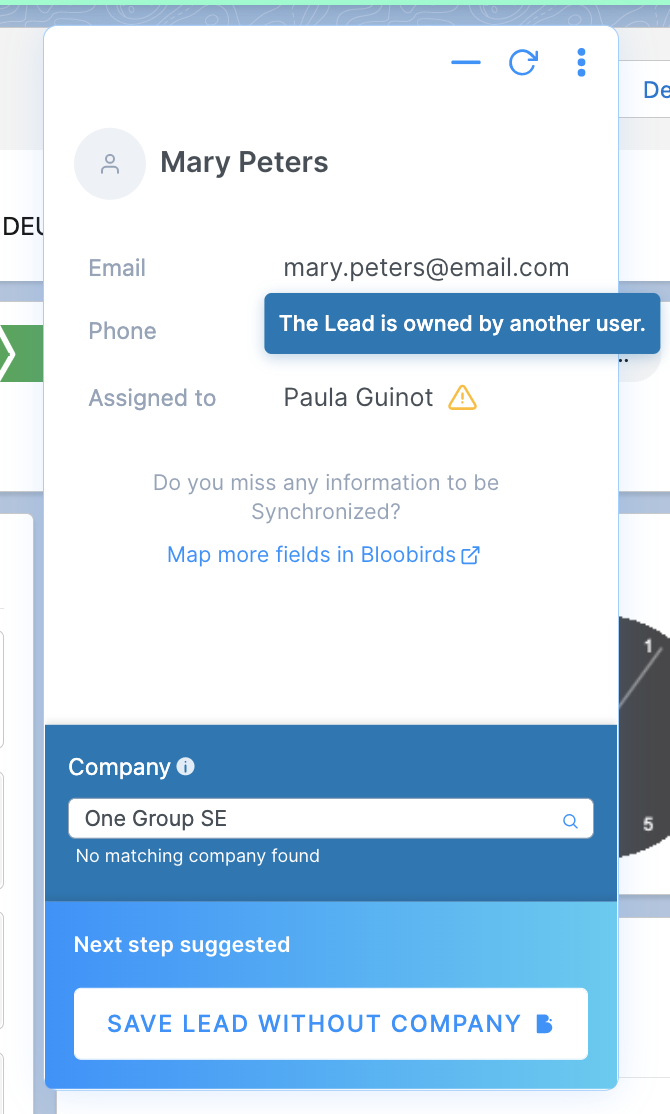 In the case that it belongs to a user that does not exist in Bloobirds, you will not be able to synchronize it. The user would have to be created and mapped in Bloobirds in order to proceed.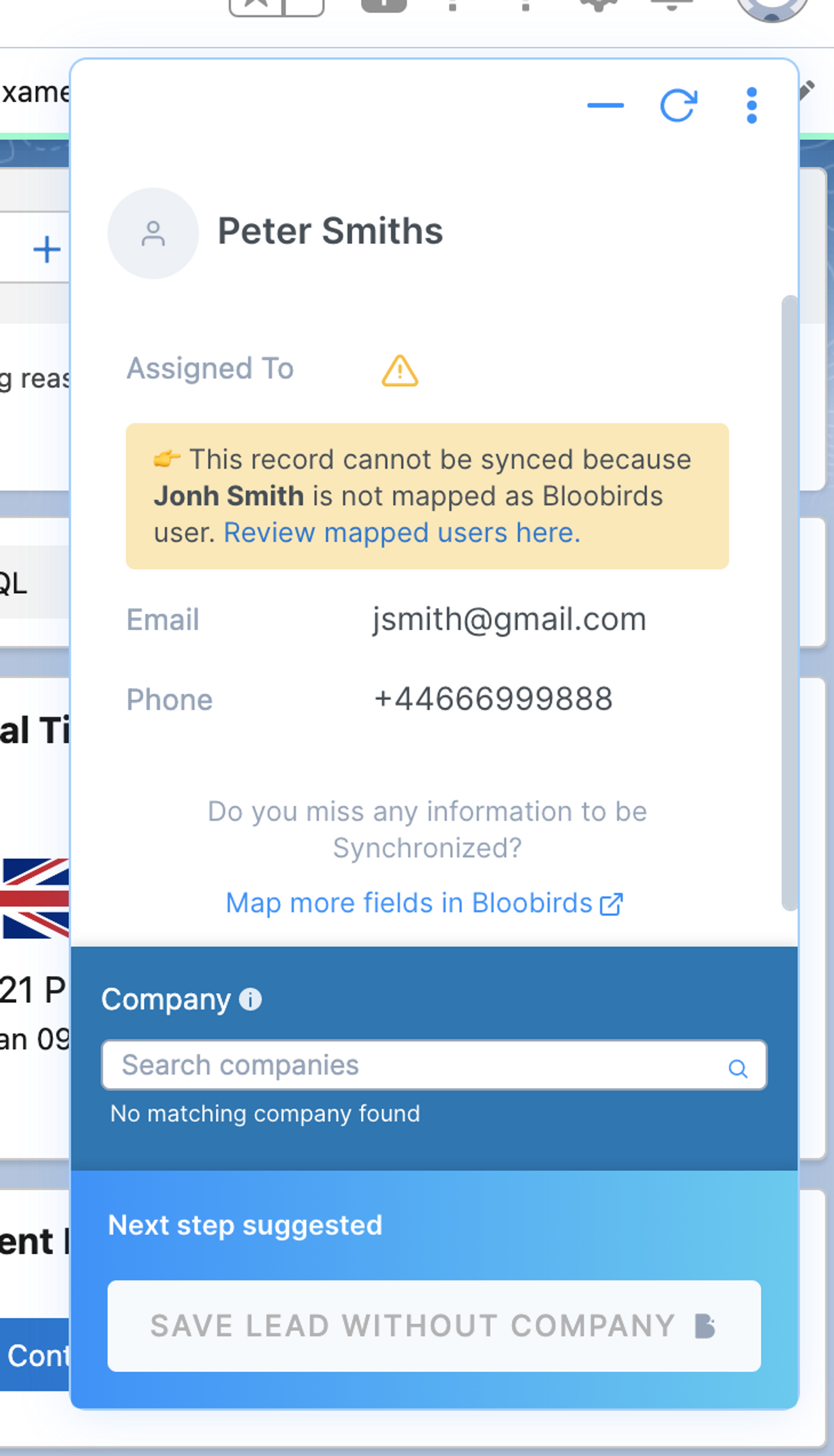 To avoid duplicates and keep the database clean, if Bloobirds finds a possible existing match, it will show you the option to link the record to it.
Bulk syncing records
If you would prefer to bulk sync your records from Salesforce, this is also possible with Bloobirds. Select the records that you would like to sync and then click on the Bloobirds button called Sync in B: