The dialer is also available with the new version of the Bloobirds Chrome Extension!
To make a call from Salesforce, all you have to do is navigate to the Salesforce record you want to contact, in the Bloobirds bubble you can click on the call button.
The associated numbers available for that object will be displayed, once you choose the number you want to call the dialer will open and you can make the call.
If you edit the number you are going to call, the dialer will inform you if that number is associated with an existing object. You can call both registered and unregistered numbers.
You will be able to select the number you want to call and you can also record calls manually. If you have several country lines integrated with Bloobirds, our system will automatically dial with a line matching the country you are calling whenever available.
Once the call is finished or saved, the details of this will appear in the activity feed of the corresponding object, you can report the result, listen to the recording of this, etc.
If you want to have your pitches in front of you while calling, now you simply need to click on the Pitch button on the dialer and you're ready to go. If you want it to show automatically each time you are going to call, you can tick "Auto-open when starting a call" at the bottom: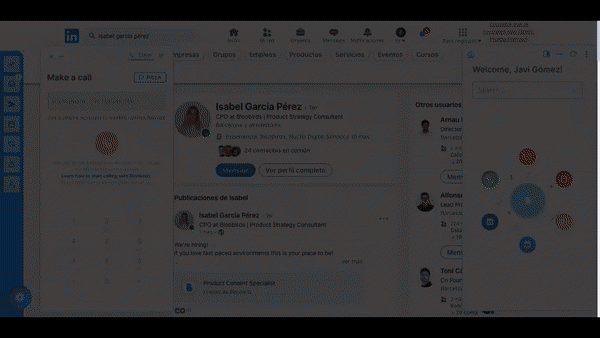 Take a look at the following video to learn how to find it and how to use it: