As we mentioned in previous articles, Bloobirds offers you the sales cycle, which means you can do the prospecting and turn the lead into a customer (stage) on our platform by making a sale. This entails working with a new object: the opportunity. So, from now on you'll be able to work in the prospect and the sales tab.
In case you want to see and manage the meeting tasks of the objects that are in the sales stage, you have to go to the meeting tab in the sales tab.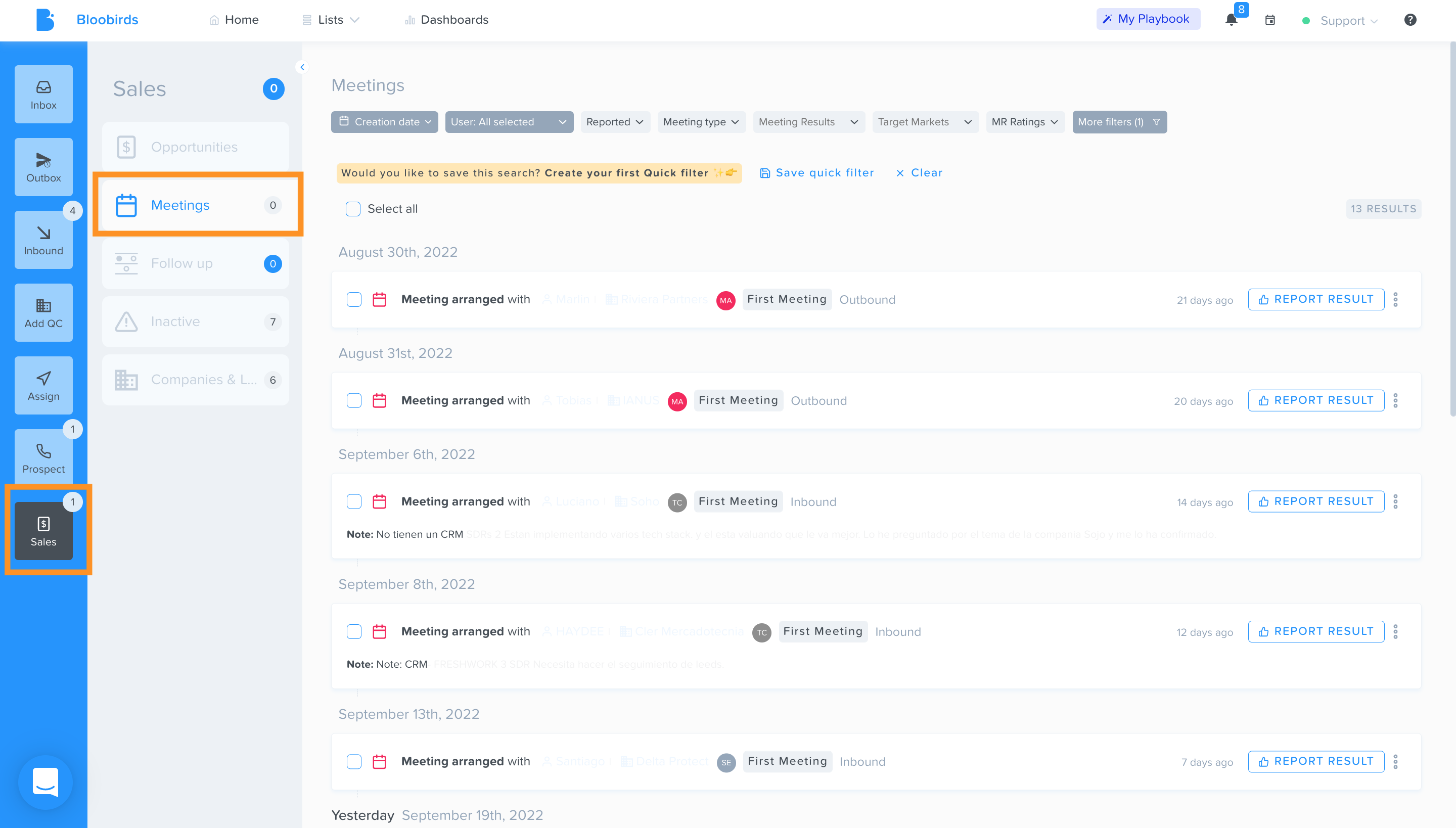 Here you can apply some filters to concrete the tasks you want to see...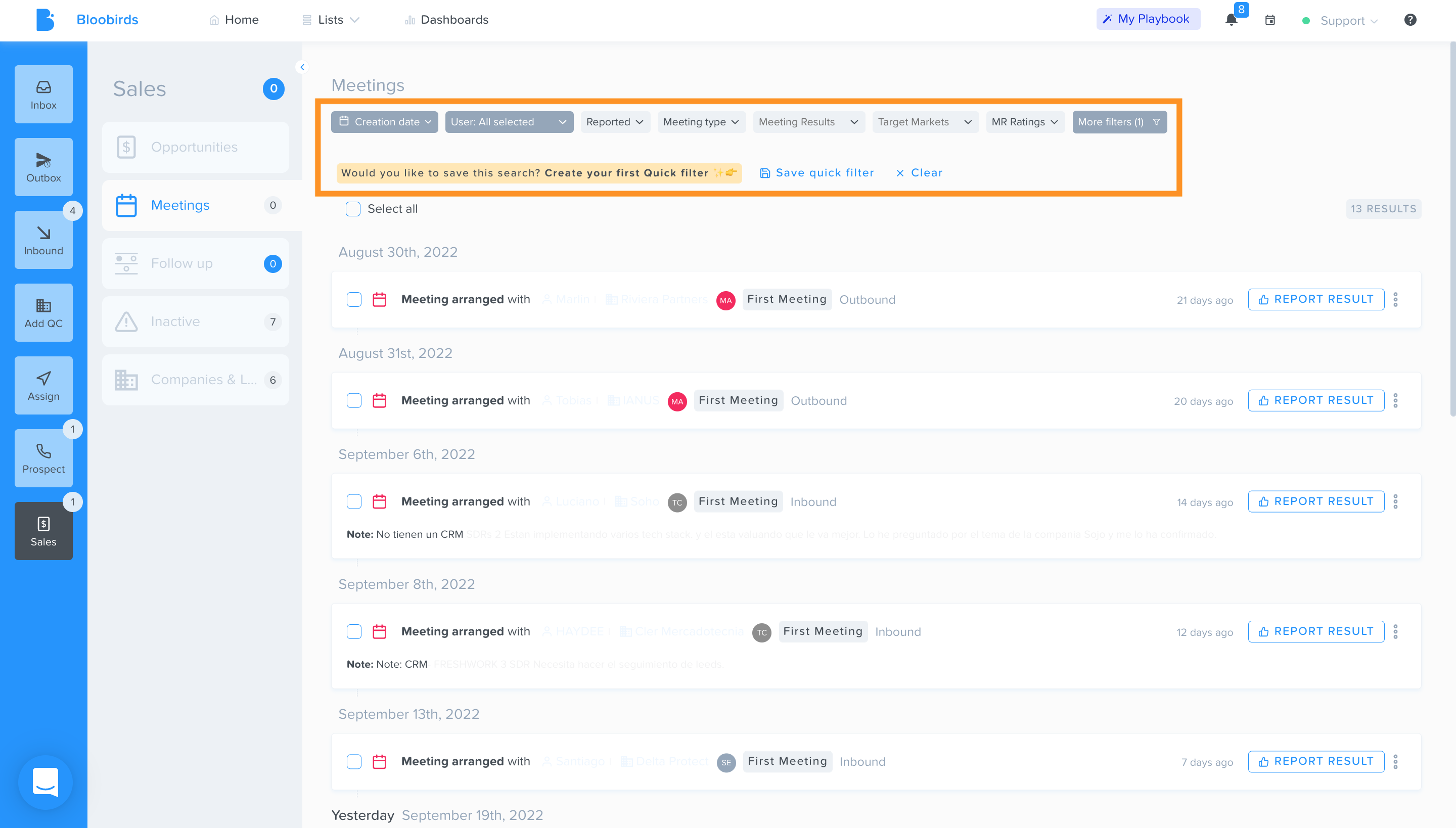 ... and do some bulk actions individually - or jointly - such as:
- Report result
- Mark as reported
- Edit activity
- View HS logs
- View SFDC logs