If you want to edit the information visible in the plug-in and manage its actions, you need to click on your user name and click on Account Settings.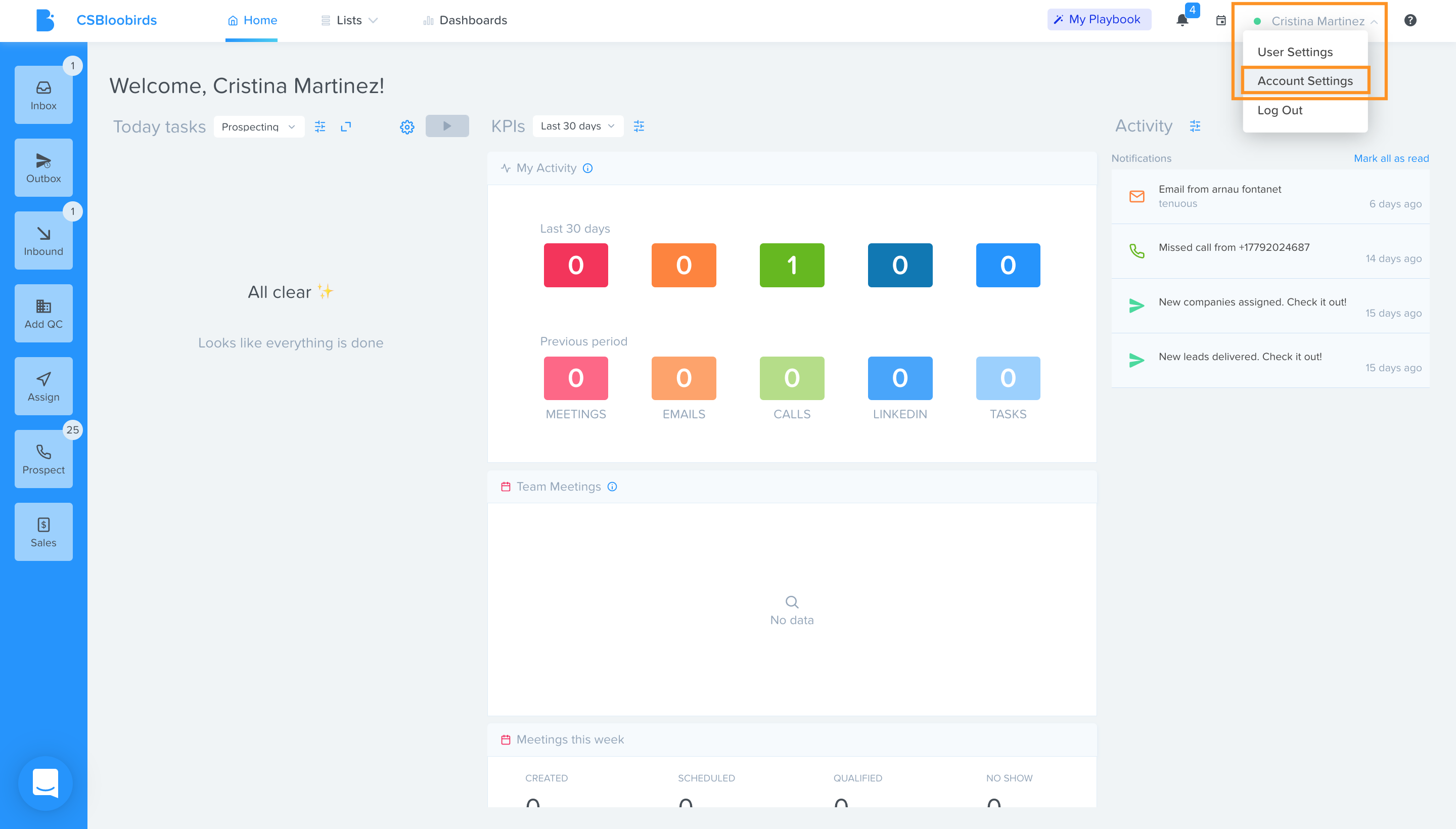 Then, go to Preferences, specifically to Chrome Extension.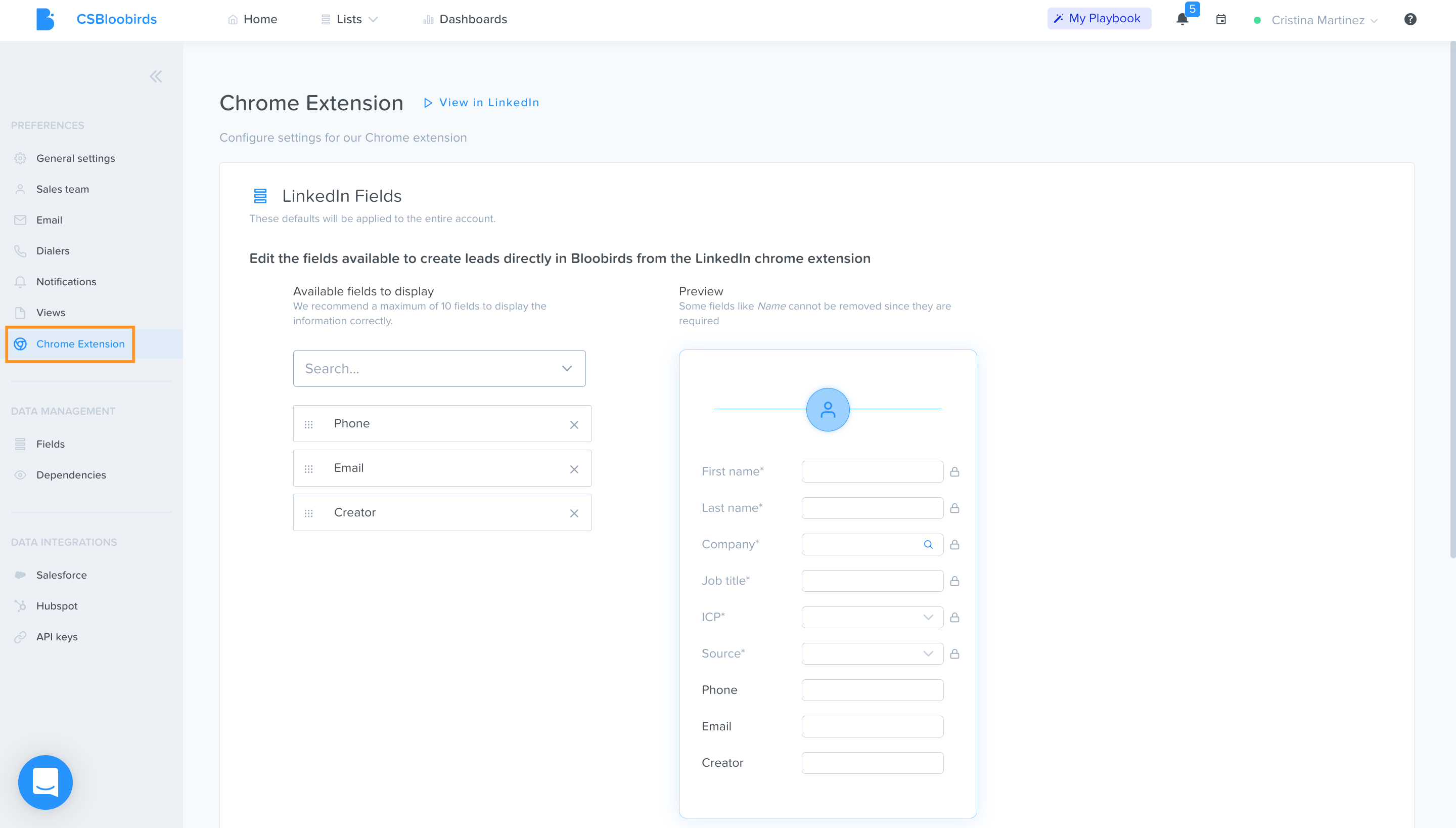 First of all, you'll find the LinkedIn Fields settings. This means you can edit the fields available to create leads directly in Bloobirds from the LinkedIn Chrome extension. Remember that everything you set here will be applied to the entire account.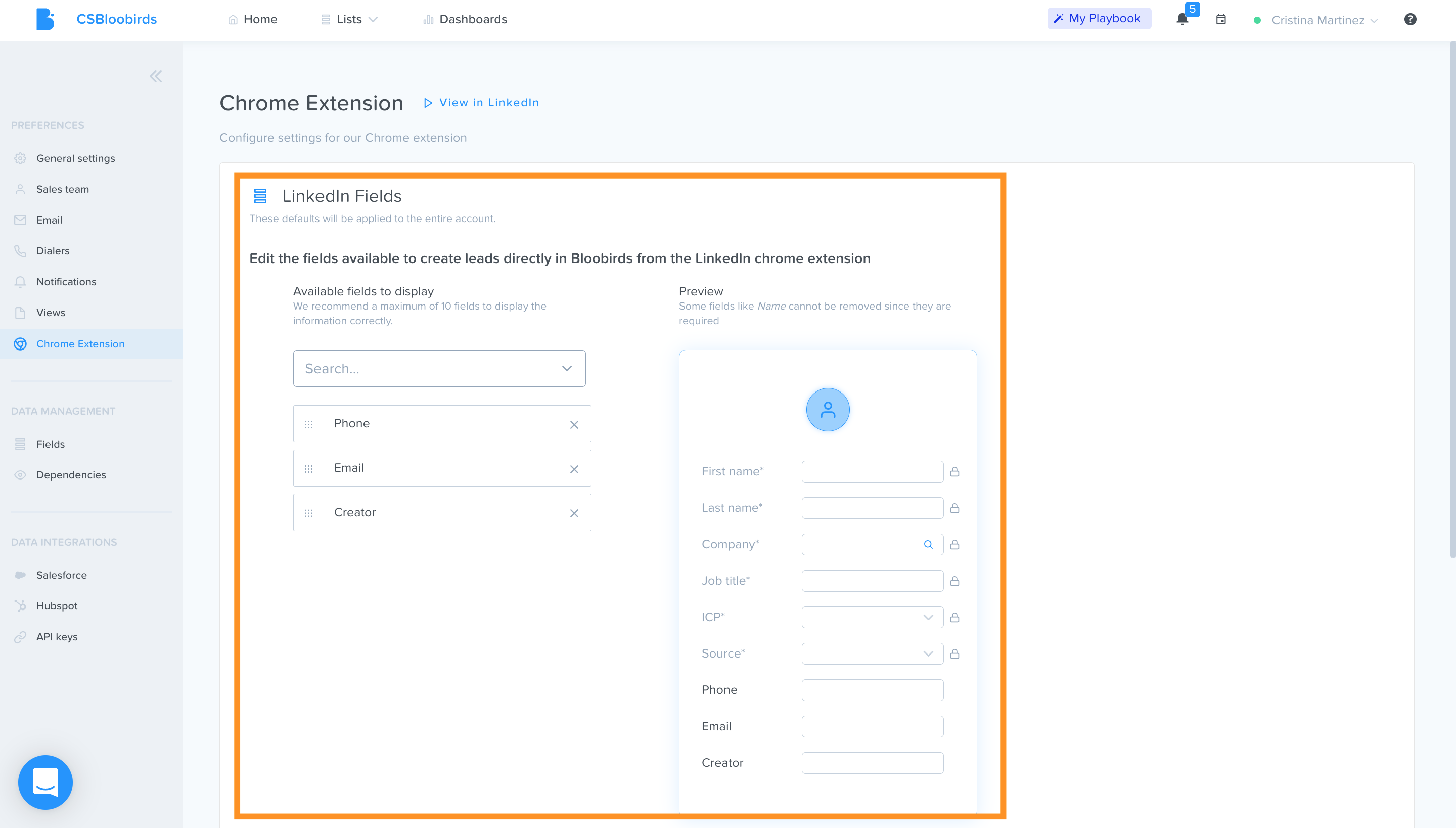 Here you'll find two parts:
- Available fields to display: All the fields you've added because you want to see them in the plug-in. You can click on the picklist and choose as many as you want. We recommend a maximum of 10 fields to display the information correctly. Here you can also delete those fields you don't want to see anymore.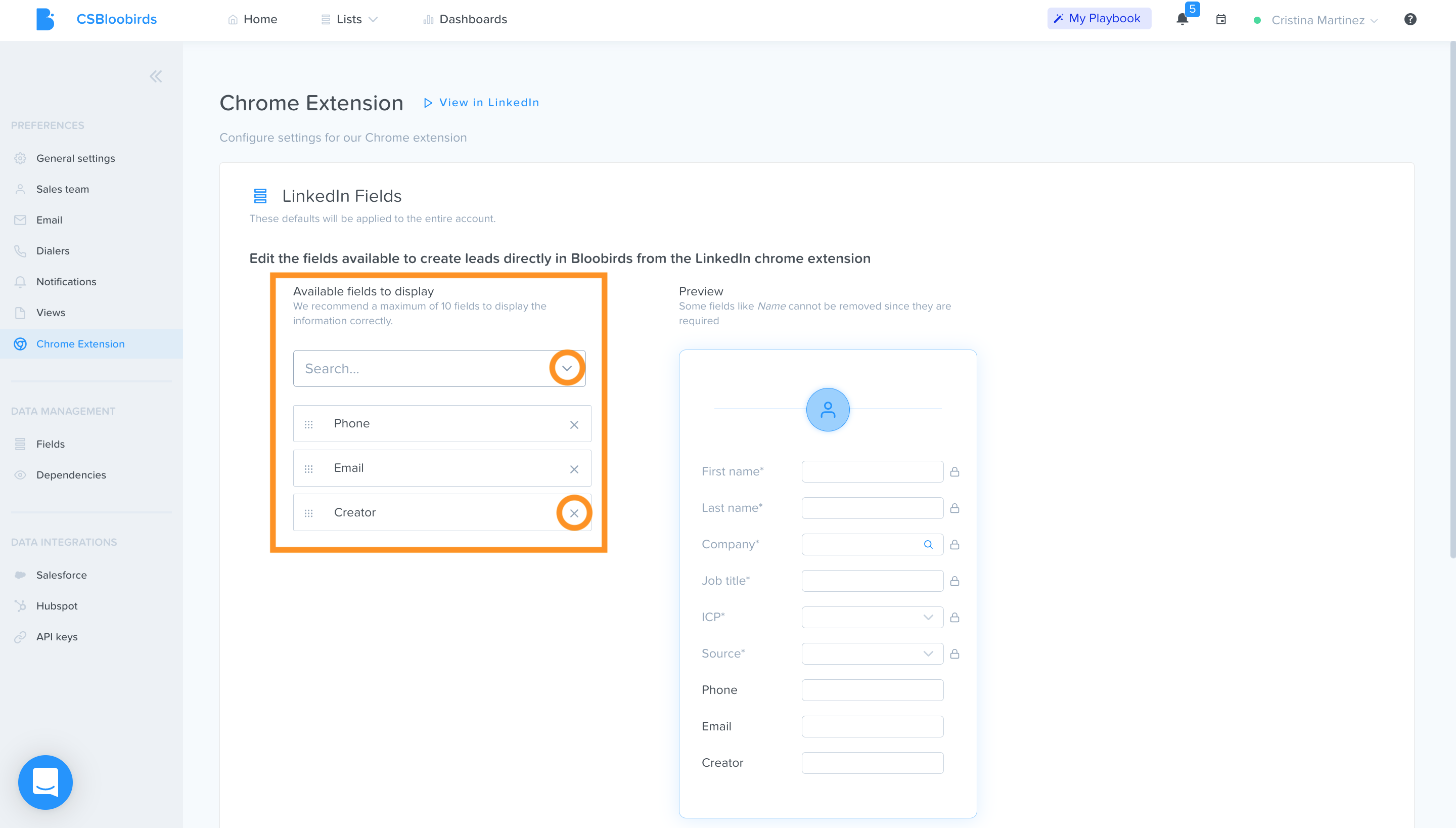 - Preview: How you see the fields you've added to be displayed. Some fields like Name cannot be removed since they are required.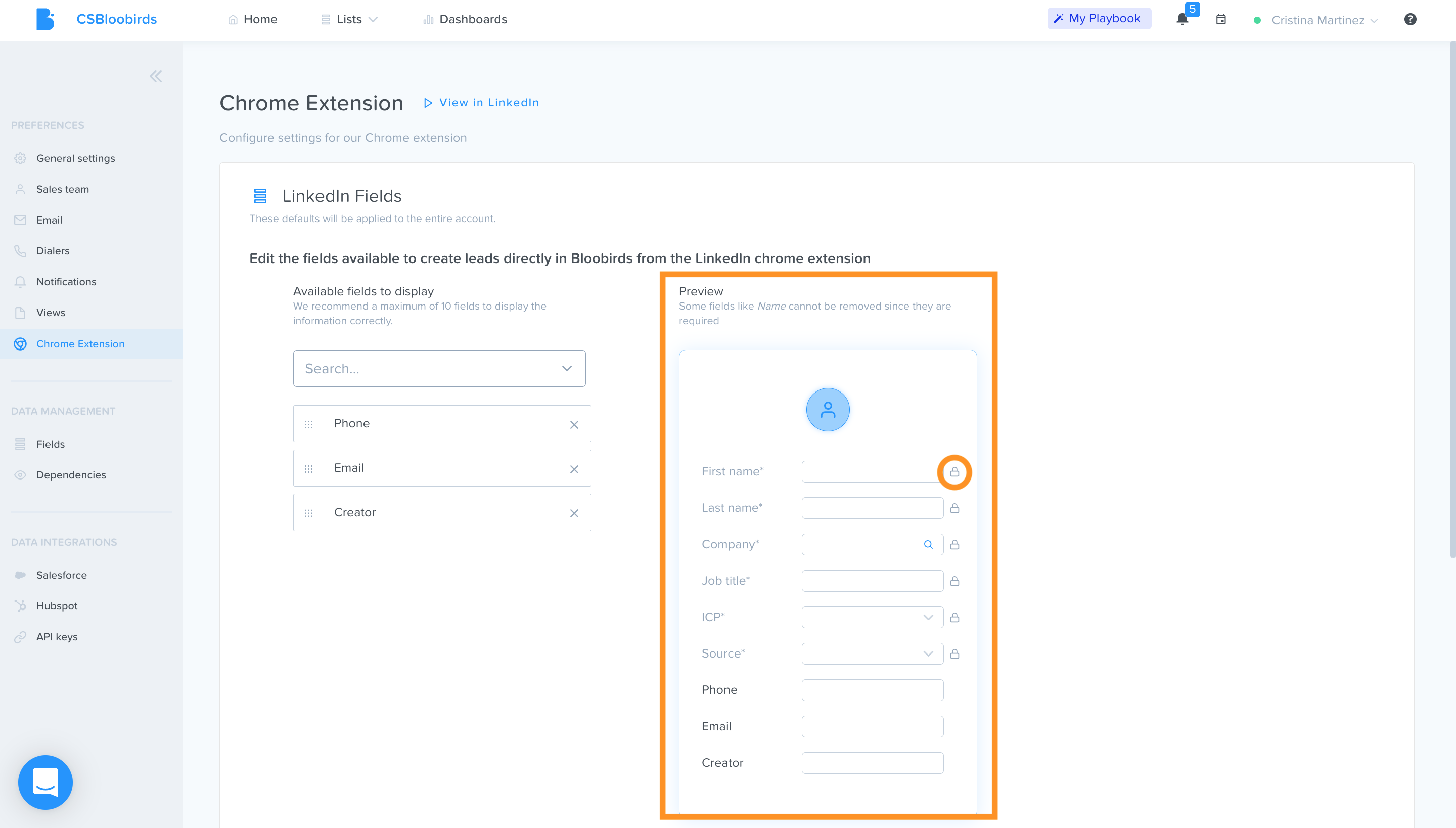 Then, Creating Companies. You can mark this option in case you also want to create the company when it doesn't exist in Bloobirds.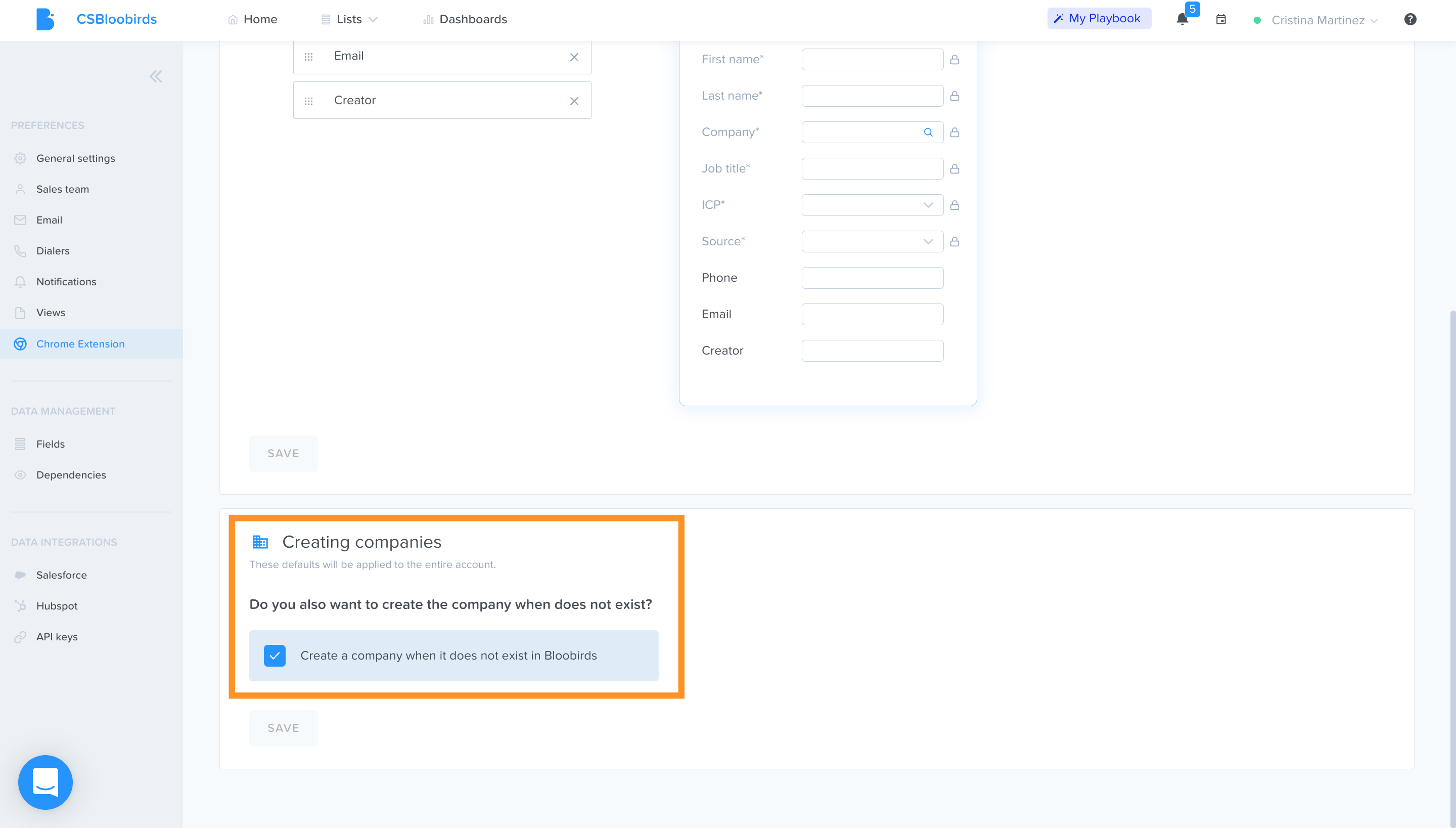 Always remember to SAVE.