Pitches are those plans you create and follow in order to get new potential customers. They are so important and that's why Bloobirds allows you to create and manage as many as you want, being able to see them while calling a lead.
Here we'll show you how to create one and where you can find it.
How to do it
Go to My Playbook, in the top right.
In the sidebar, you'll find a Messaging section. Click on Pitches.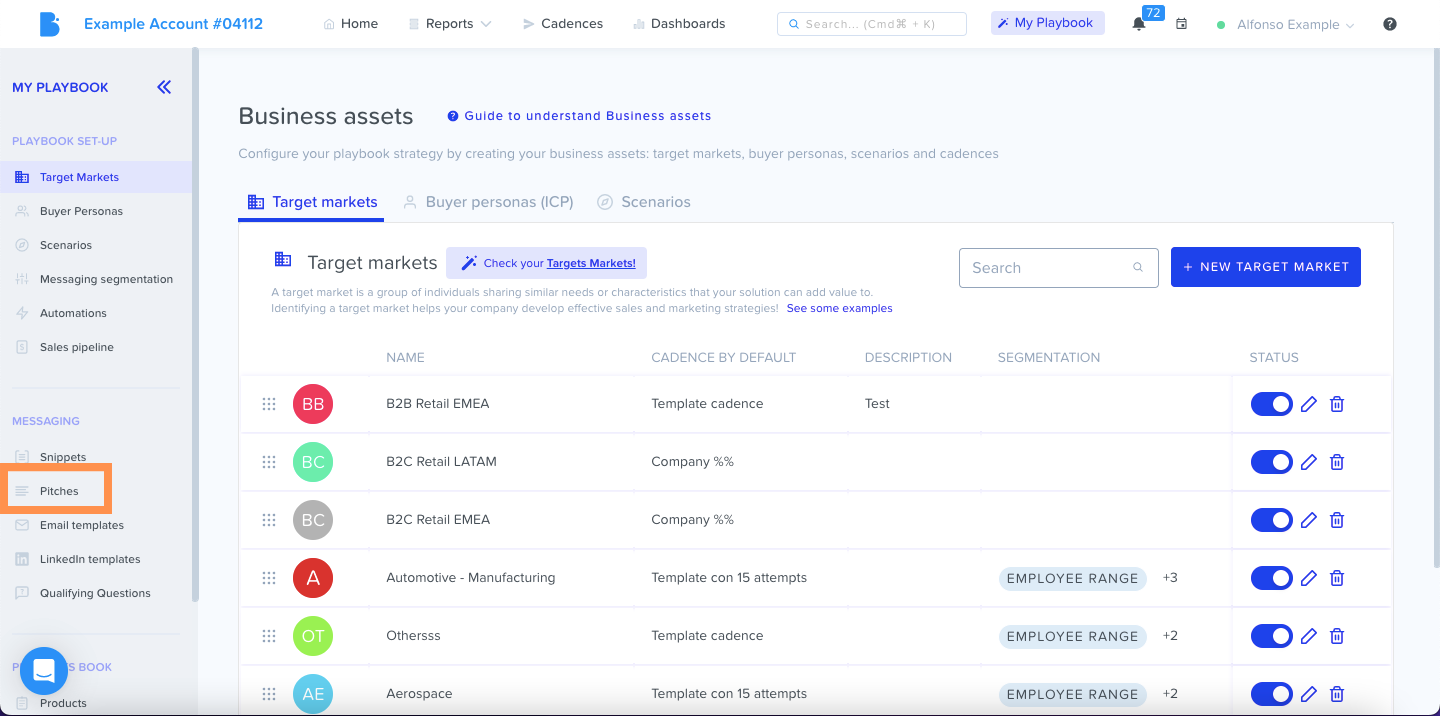 There, you'll find all the available filters to organize the content and search for concrete templates. To create a pitch template, you have to click on + CREATE TEMPLATE.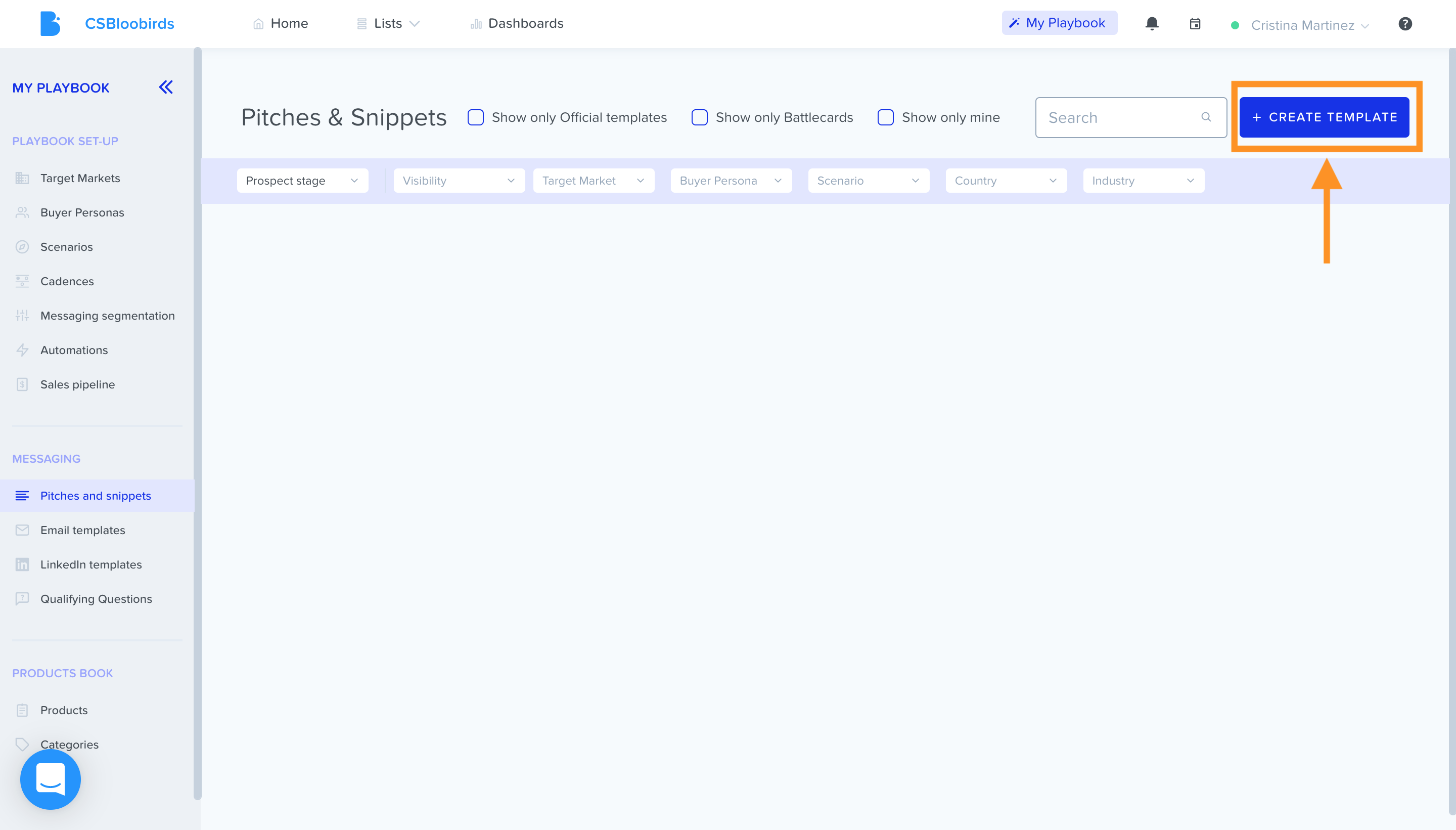 Now it's time to configure the pitch template. You'll see this: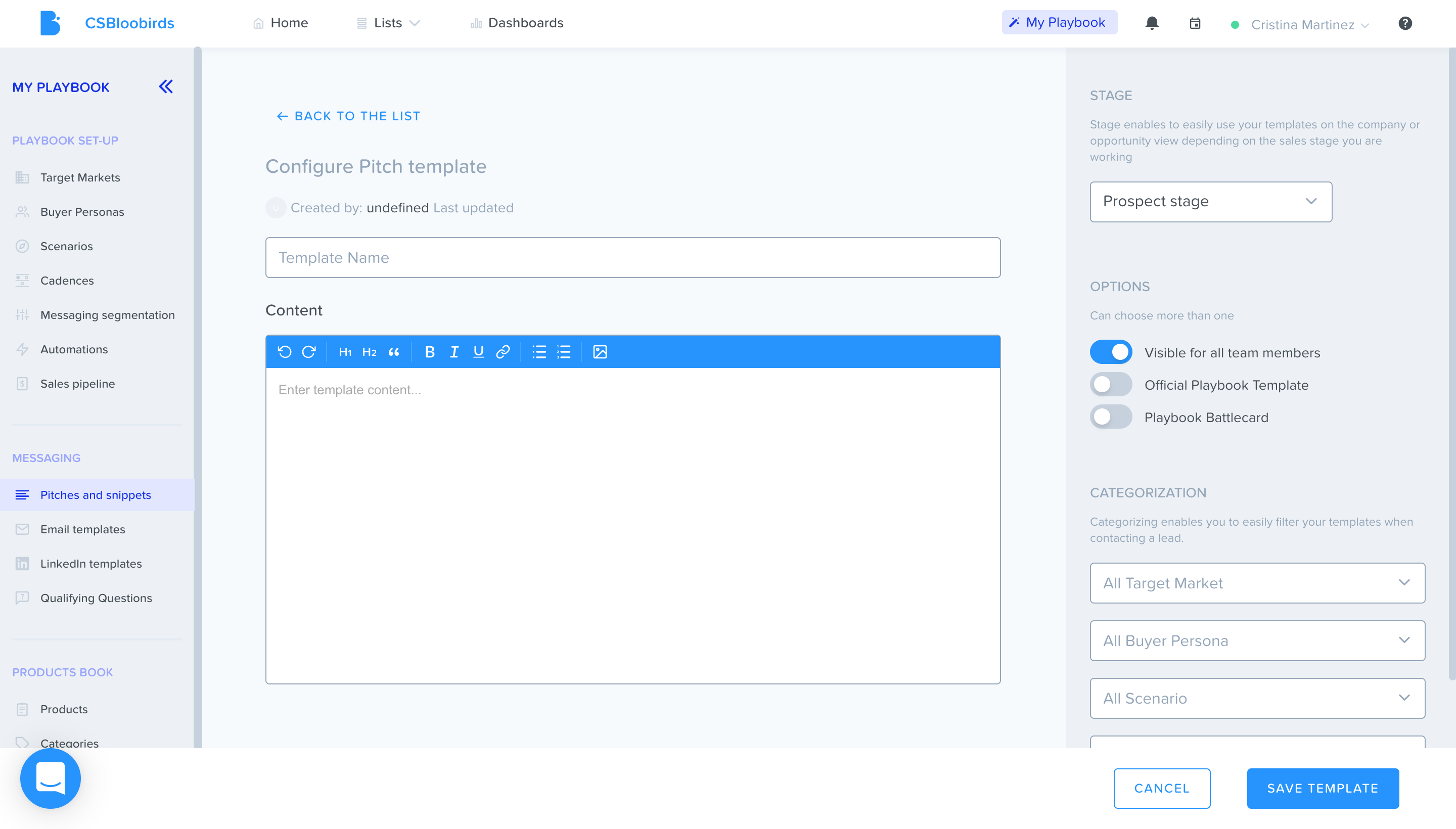 As you can see, we can divide the process into 4 parts or steps:
Content: Put a name and write down everything you'll need while calling the leads: notes, questions, examples... You can mark words, use bullet points and attach documents/photos.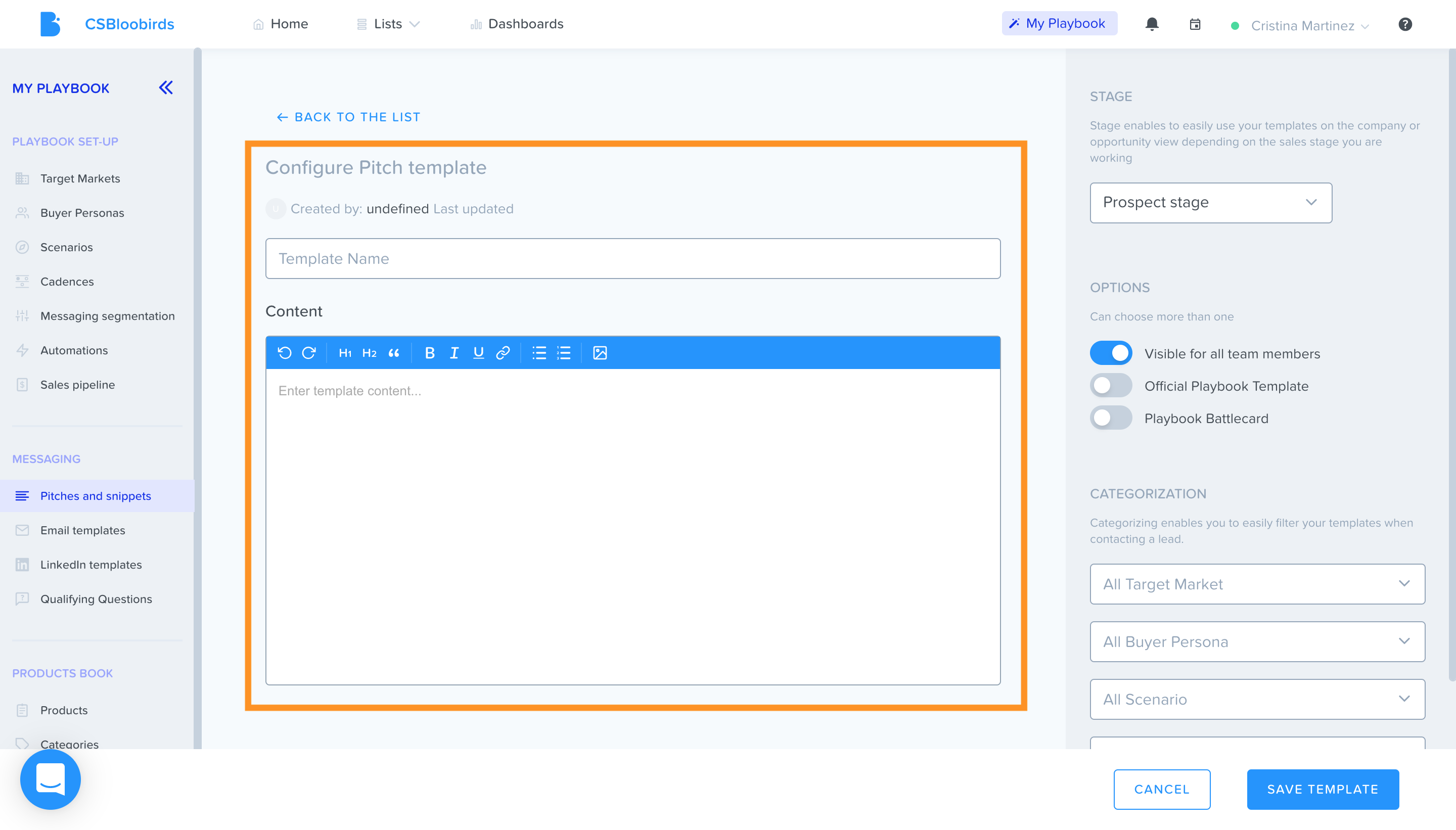 Stage: Select if it belongs to the prospect or the sales stage. This will ease your work, showing you the templates on the company, lead or opportunity view depending on the stage you are working.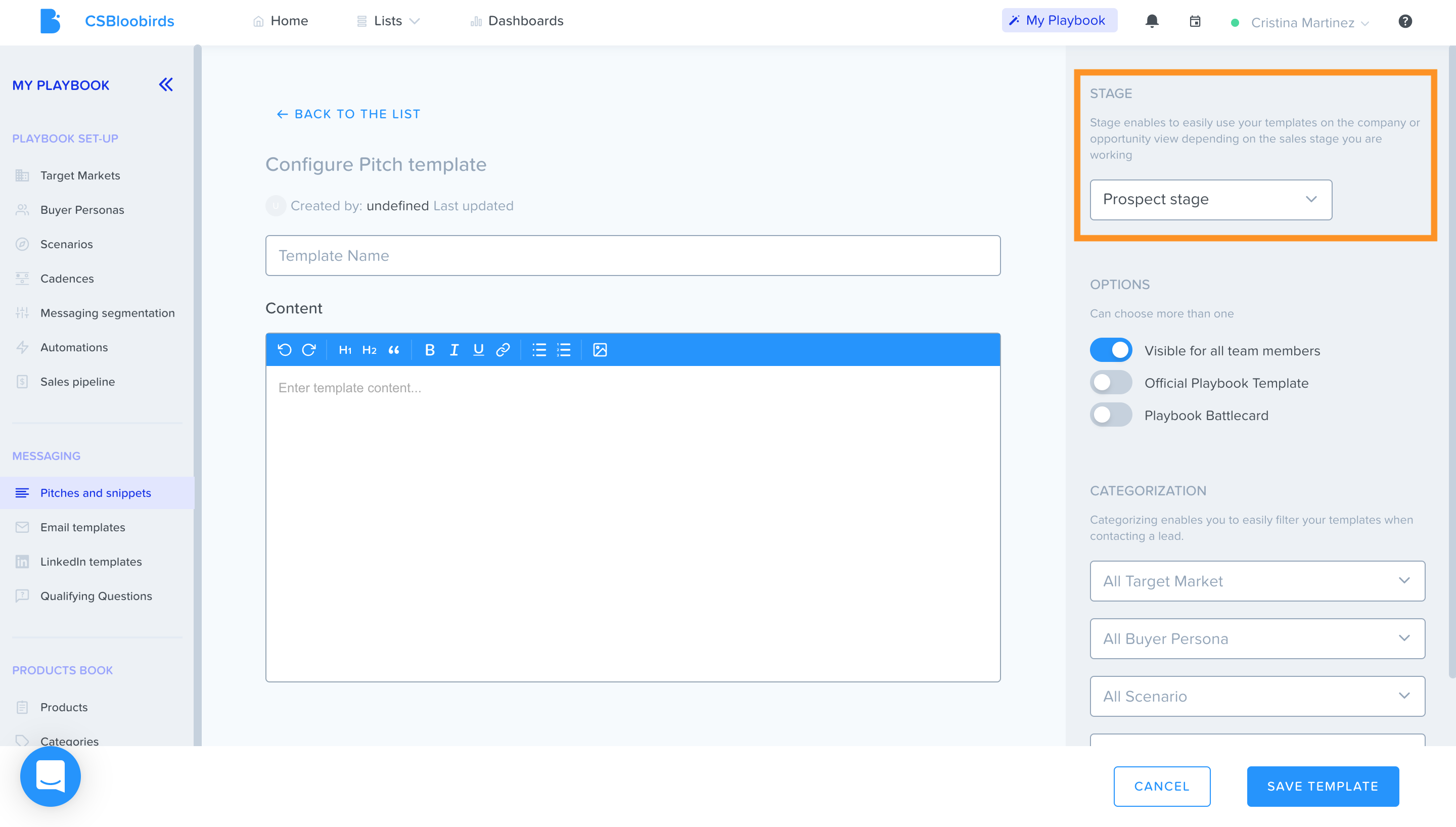 Options: Activate those options you want the template to apply. You can choose more than one and they are:
- Make the template visible for all team members.
- Mark as Official Playbook Template. Then you'll be able to filter by this criteria.
- Mark as Playbook Battlecard. Then you'll be able to filter by this criteria.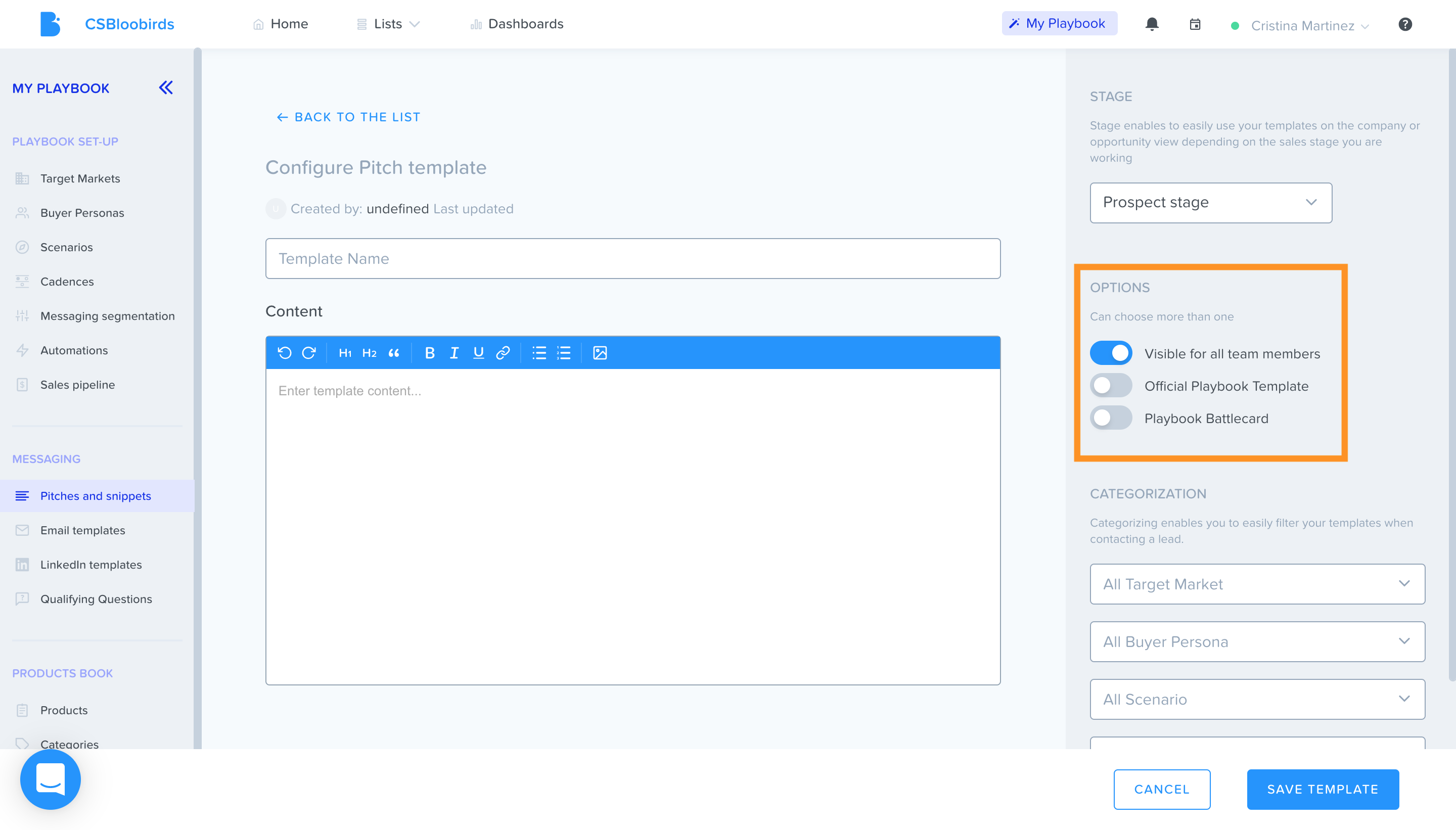 Categorization: It enables you to easily filter your templates when contacting a lead. The segmentation criteria that compose your categorization are set in My Playbook > Playbook Set-Up > Messaging segmentation.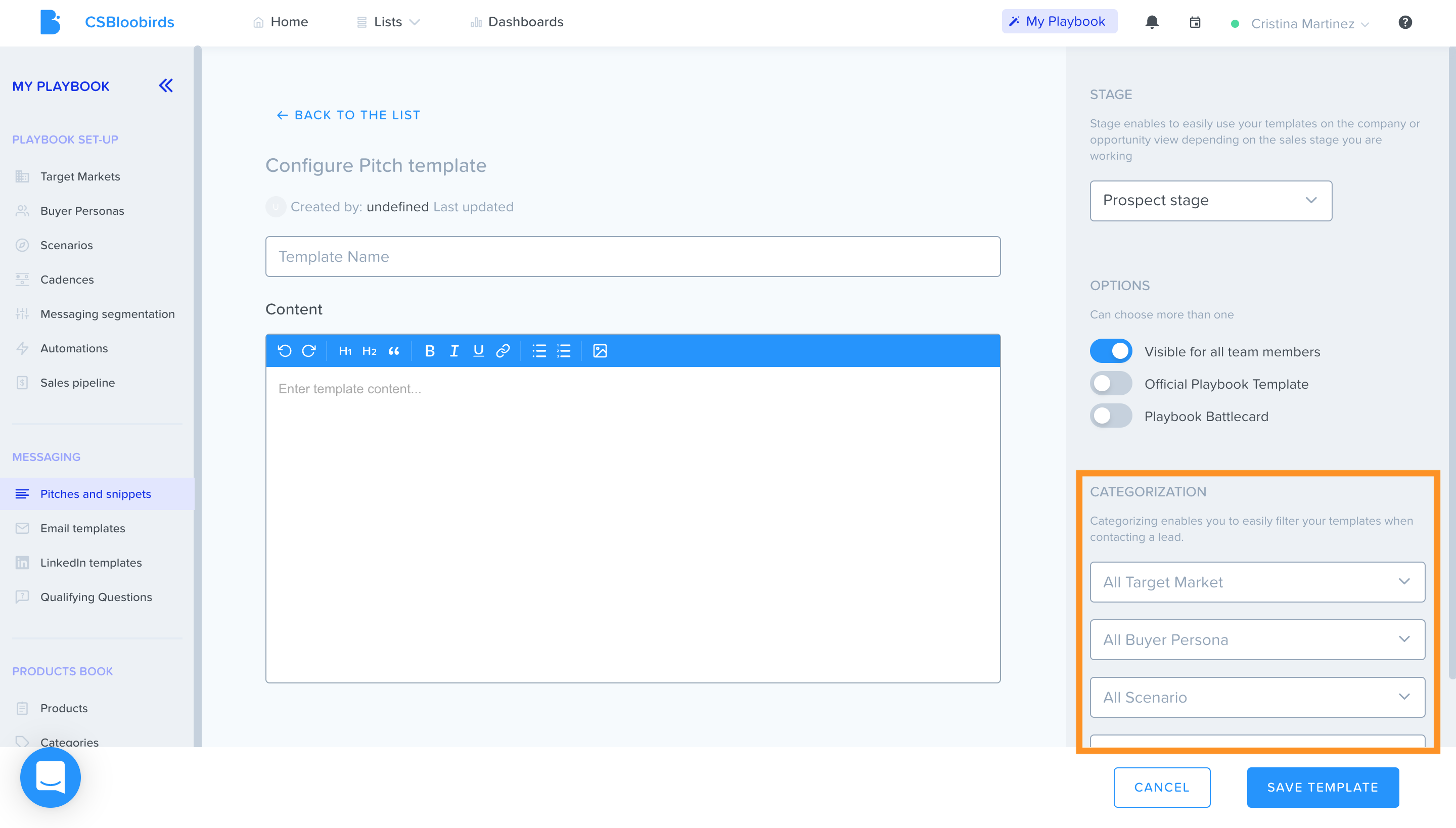 Once is already done, click on SAVE TEMPLATE.