Here we give some requirements in order to synchronize your emails with Bloobirds correctly:
- Only one lead must be included as the recipient of your email. Other people included in the email must be added to CC. If you include more than one email as the recipient of the message, Bloobirds will not register this email in the system.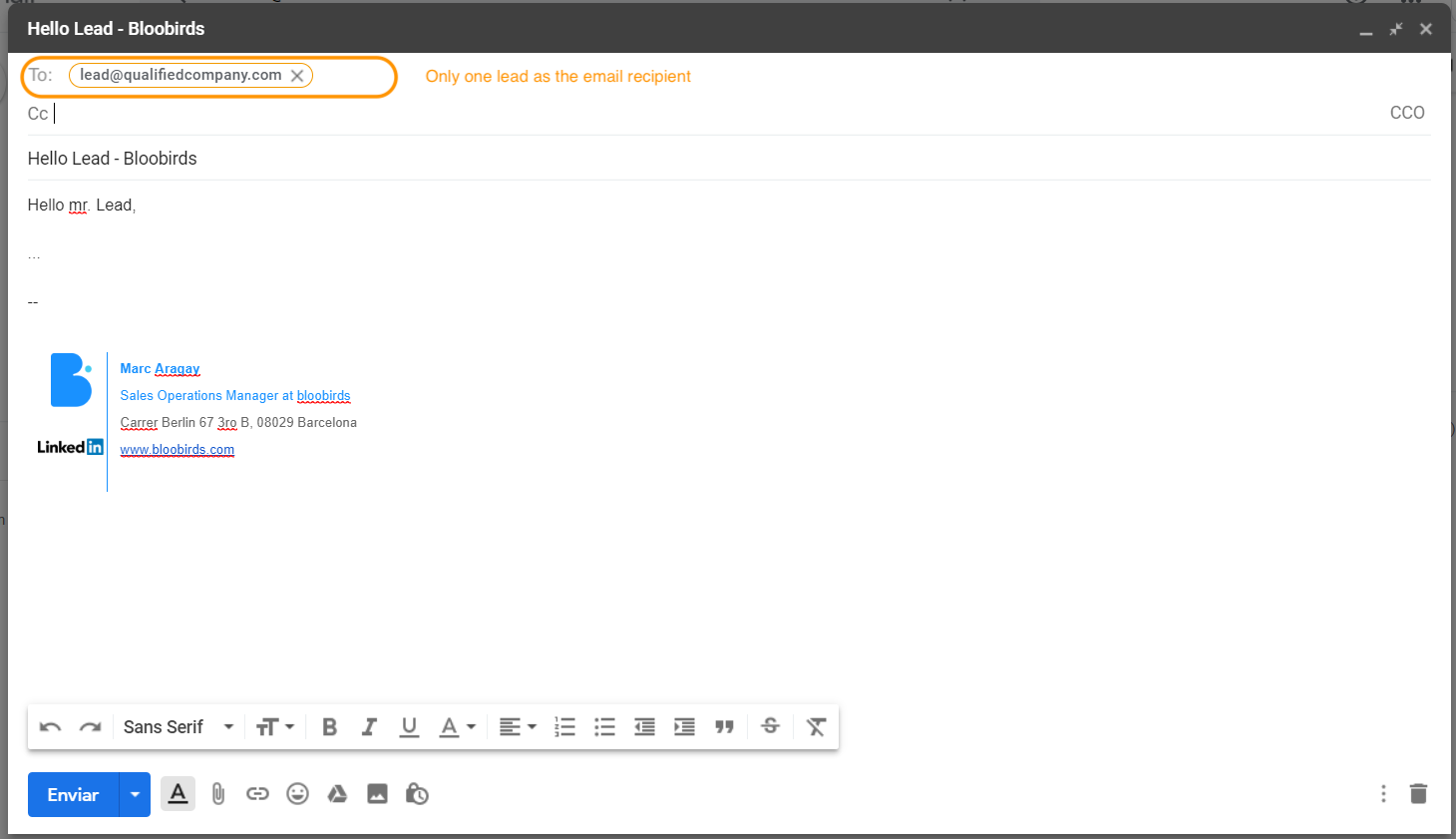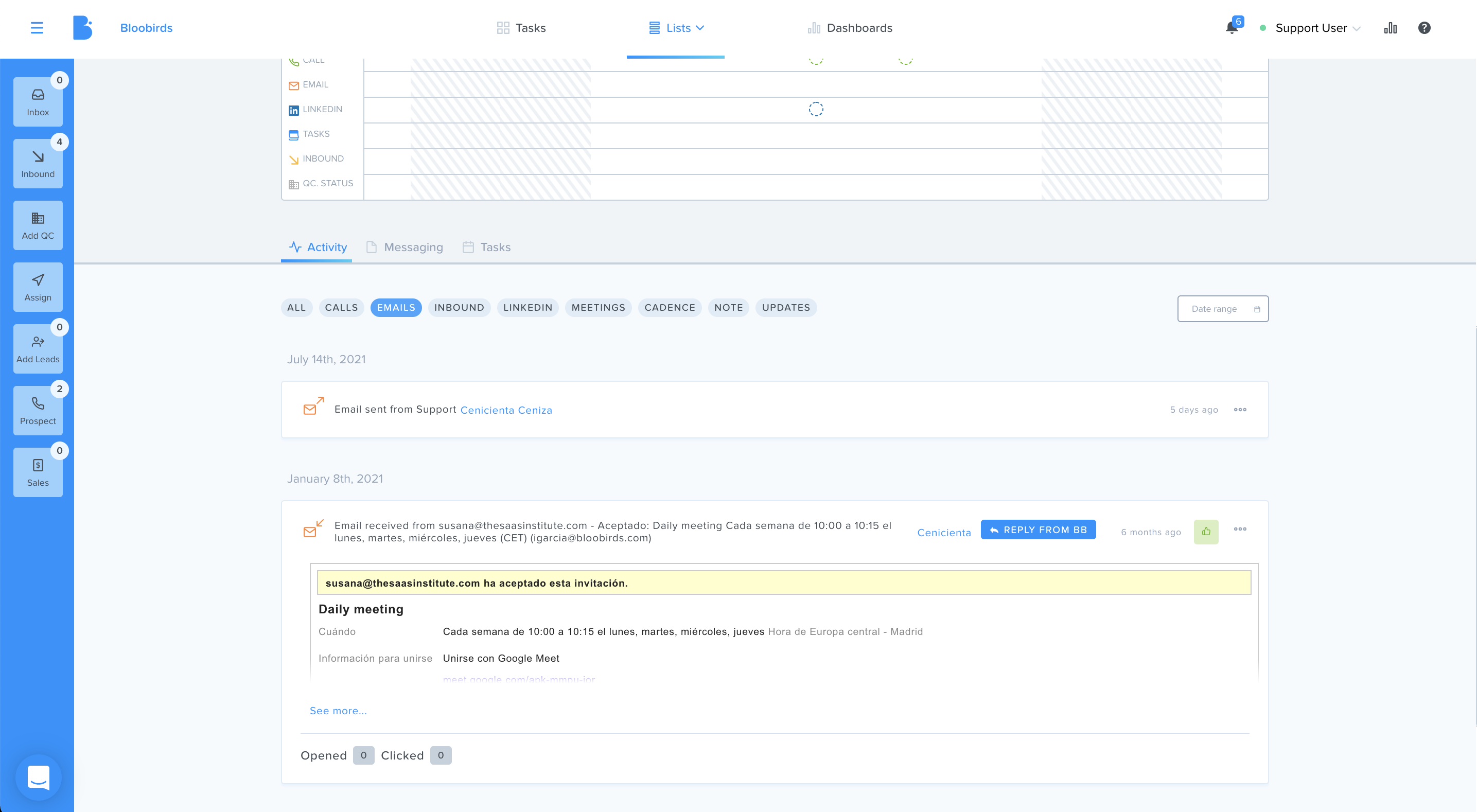 - The email needs to be sent to any of the email addresses that your user has synchronized on the app.

- Registered lead. The lead must be created on Bloobirds with the same email address that is being used for the email exchange.