What is it?
Bloobirds synchronizes all the emails sent (outgoing) and received (incoming) from registered leads. You can synchronize more than one email account for the same user.
In this article you'll learn how to connect your outlook account to Bloobirds.
How does it work?
Click on your user name and then select User settings.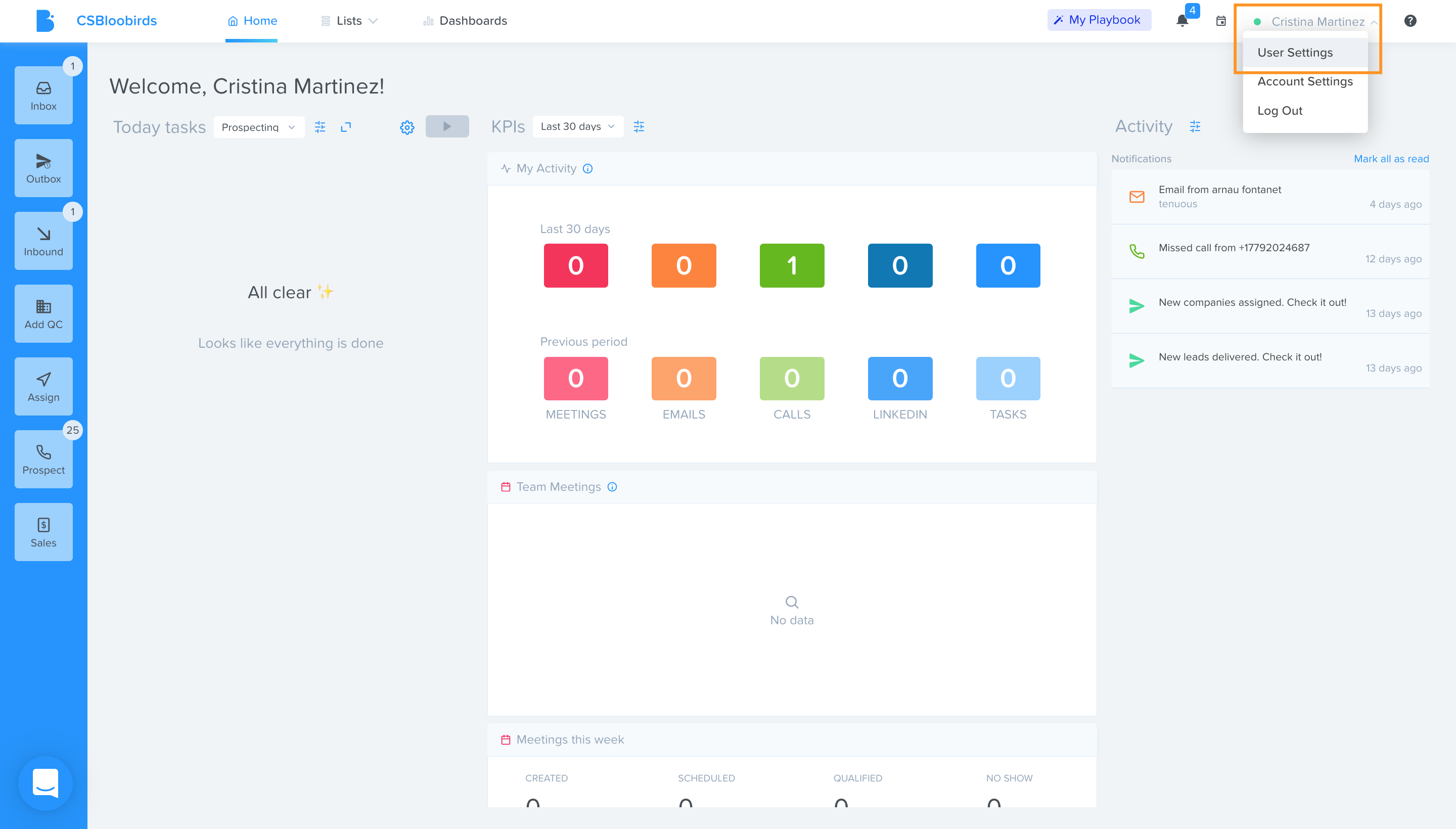 Once you are in the user settings go to email tab.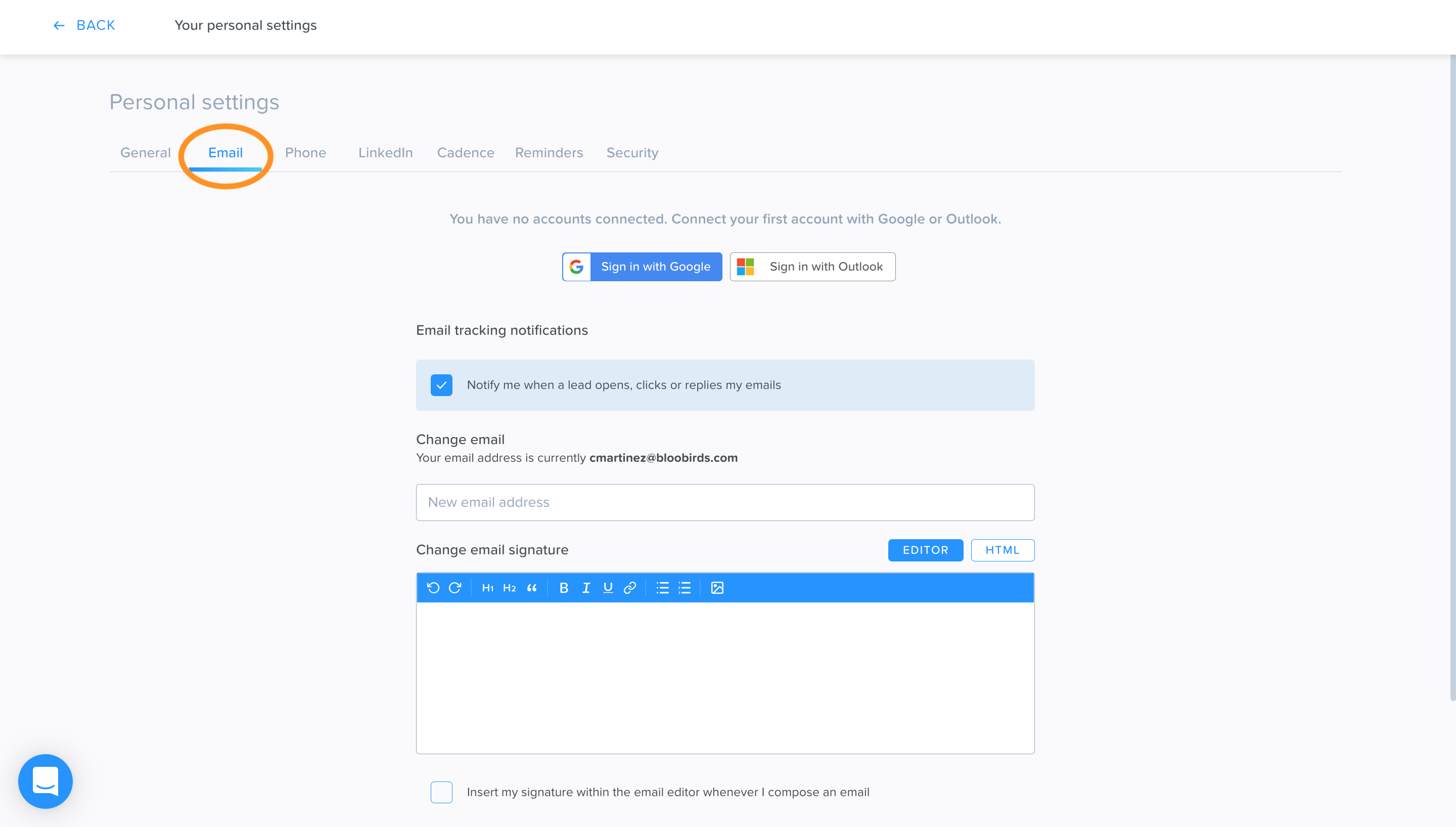 Connect your Outlook account
Click on Sign in with Outlook.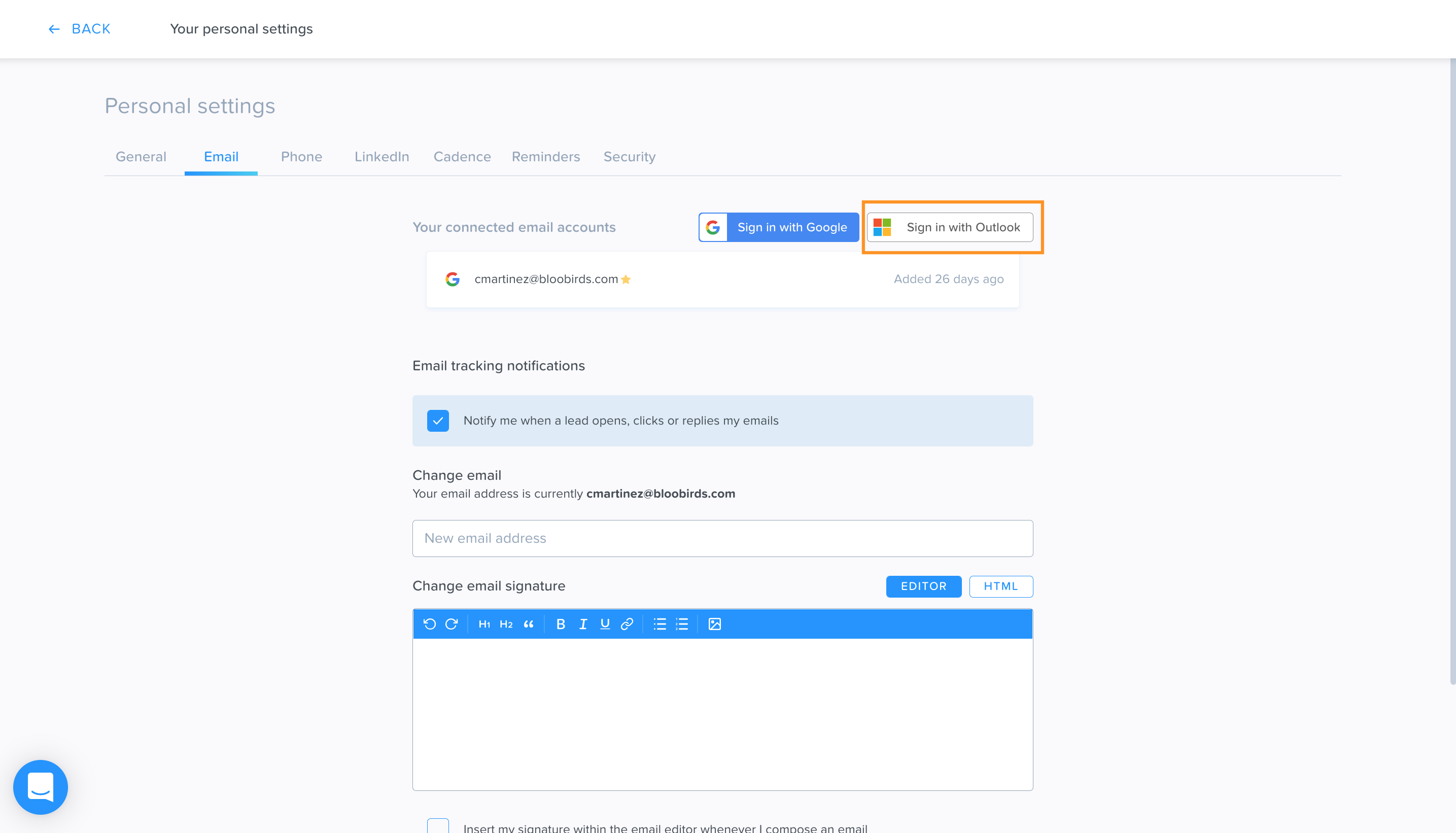 A new window will be opened and you'll have to write your email address. Click on LOG IN.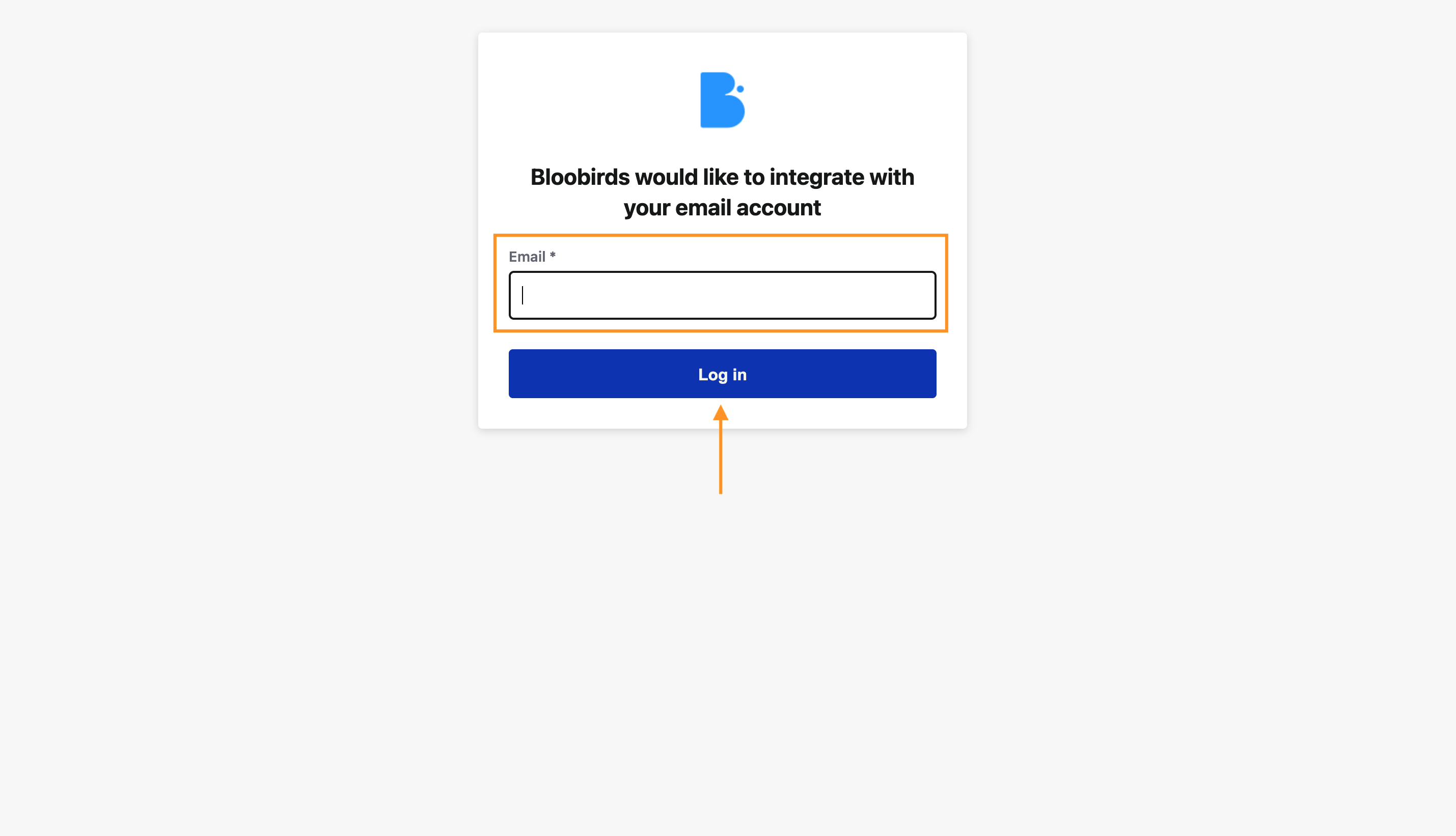 Write your password and log in.
Now you'll see on the dialer settings your Outlook account.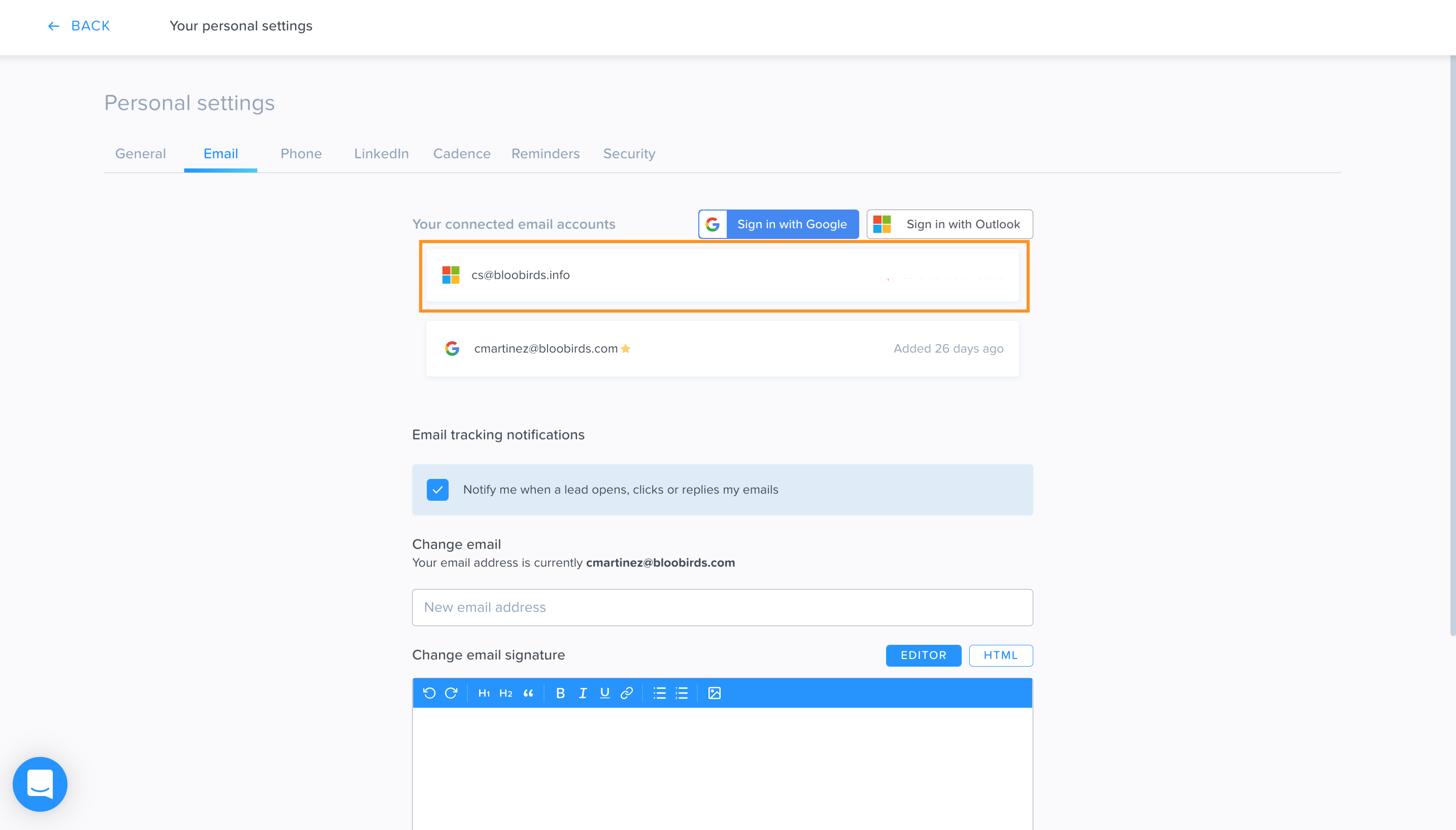 You can: add alias, set it as default or disconnect.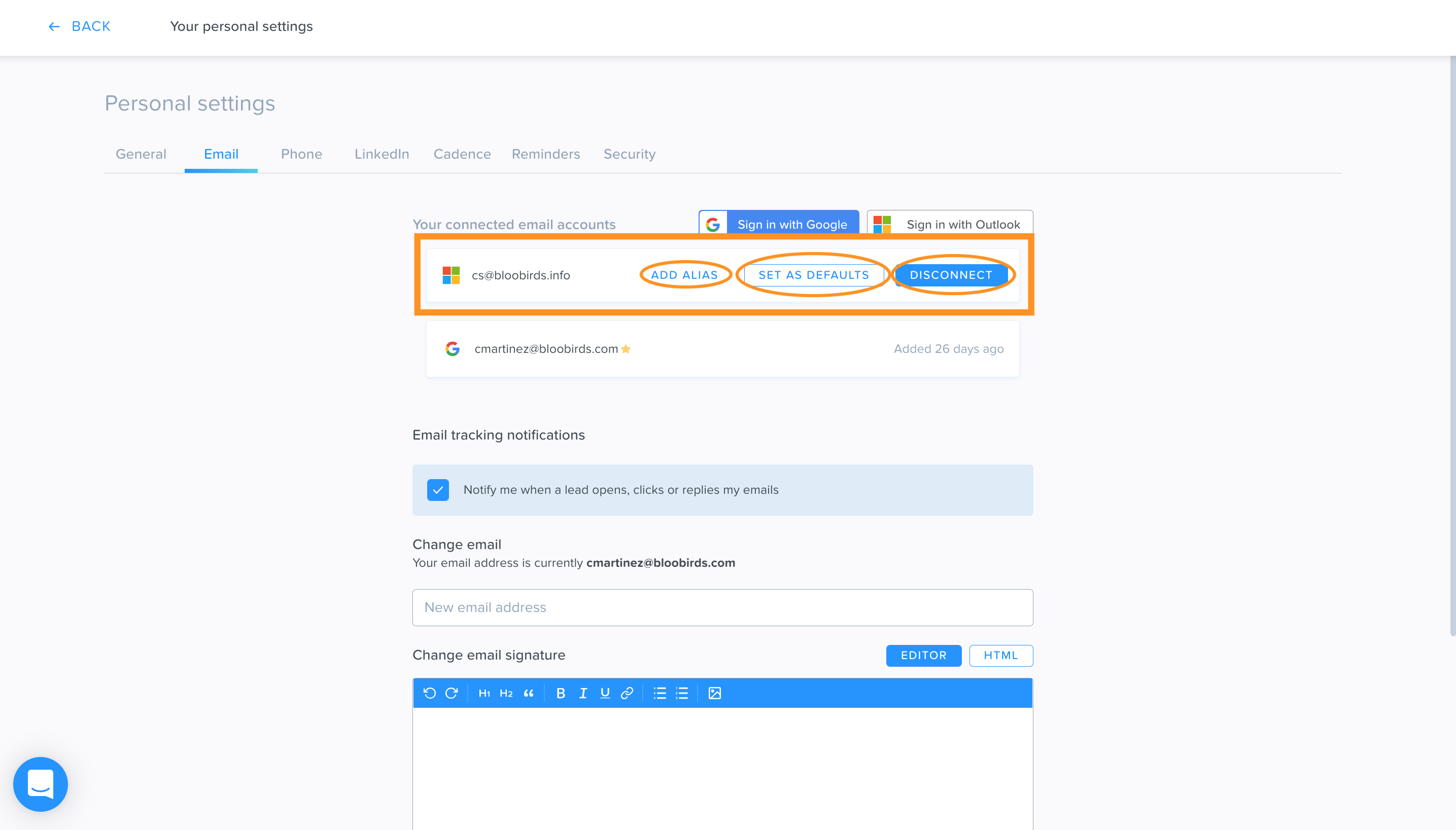 To know how to do the rest of the settings, look out for this article.