You can postpone individual cadence steps or the whole cadence in case you've marked the reschedulable tasks option while creating a cadence or while editing its settings.

To reschedule a step, for example, you have to go to the prospect tab. There, mouse over a today task and click on RESCHEDULE.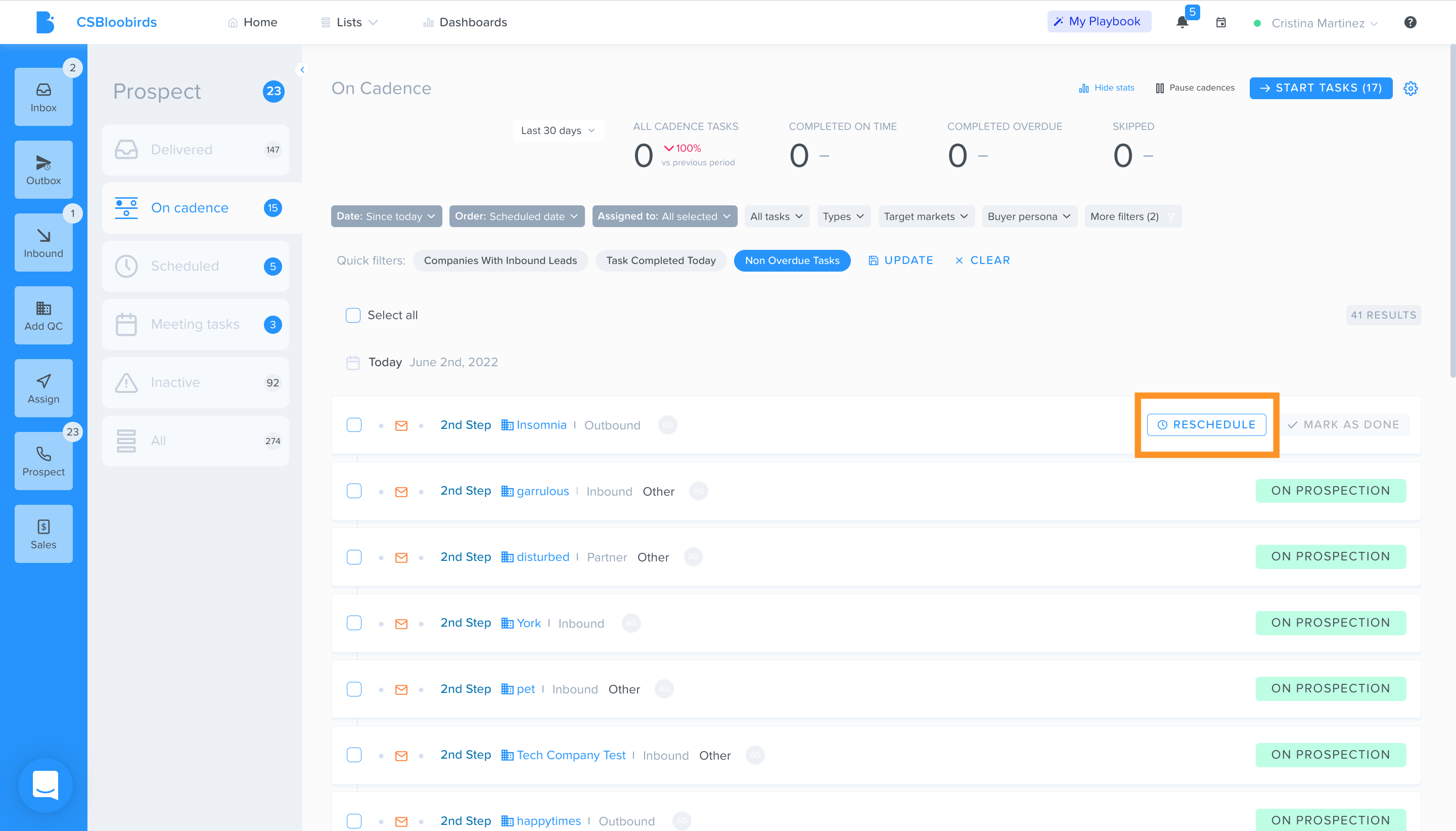 A pop-up will open and you have to mark if you want to reschedule the whole cadence or just the selected step and select the next date (tomorrow, in 2 days, in one week or a custom date).