Click on your user name and then select User settings.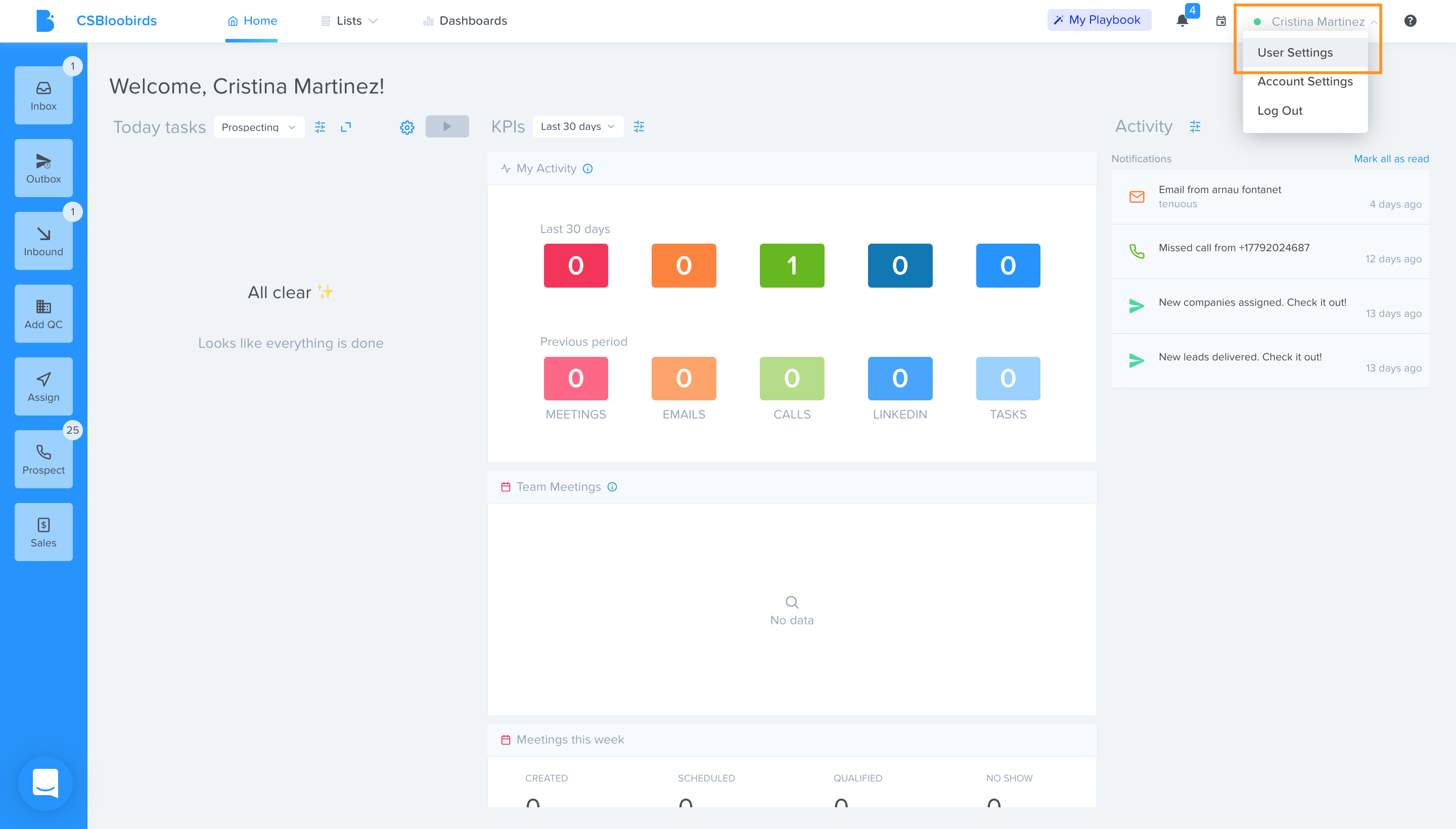 Specifically, go to Phone.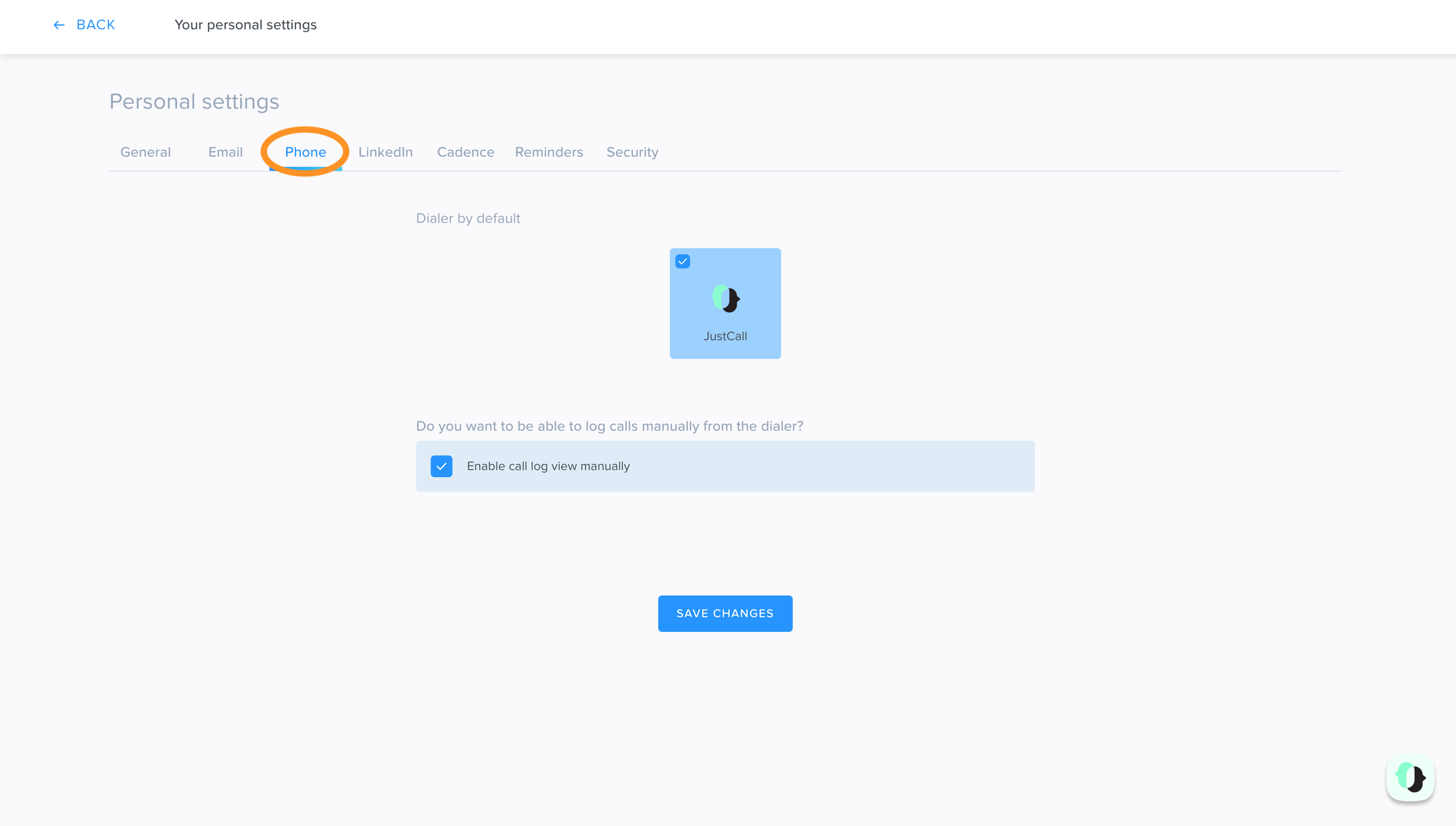 On top you'll see the options you have to set a dialer by default. In this case, JustCall.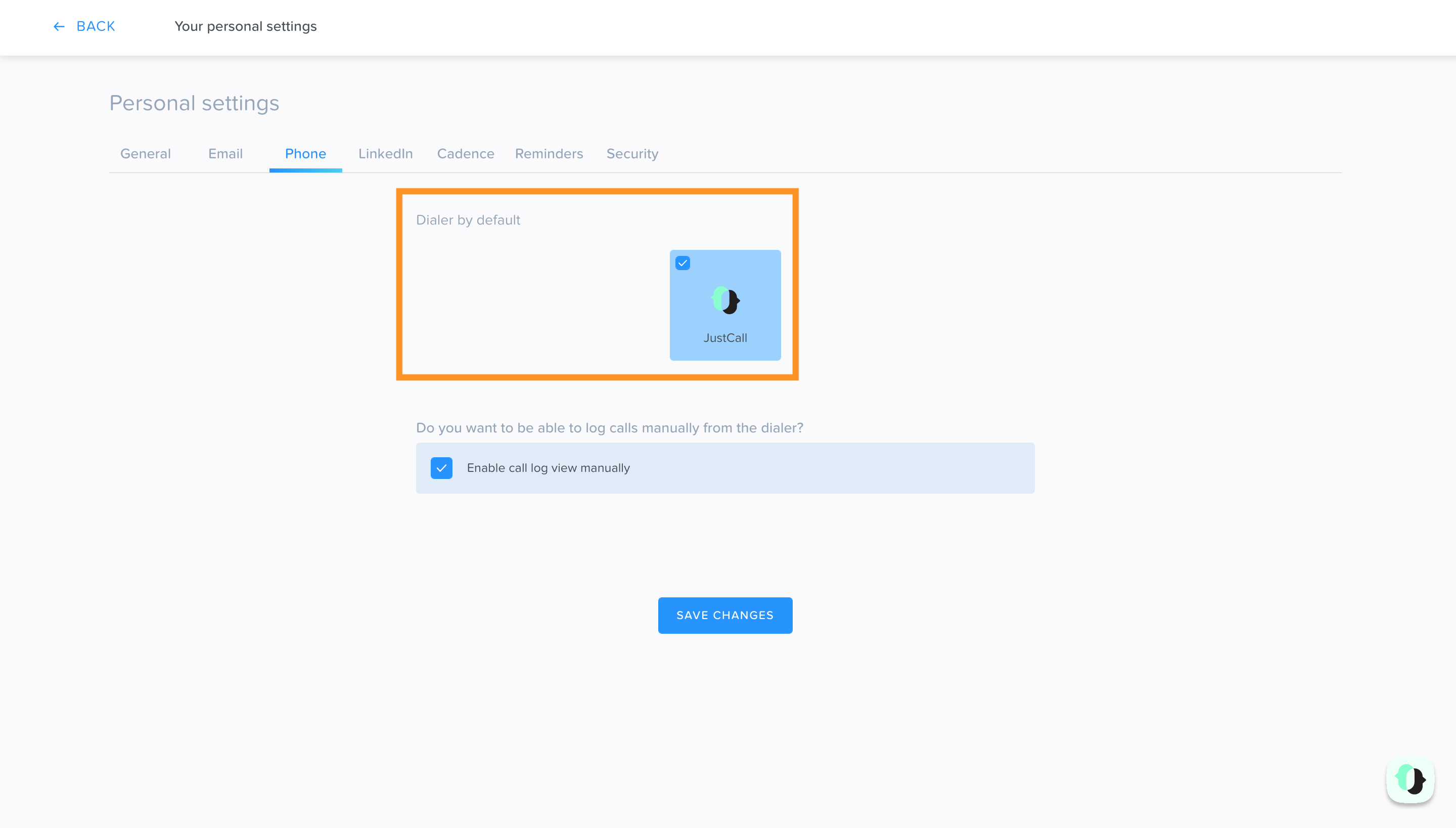 Then, mark If you want to be able to log calls manually from the dialer.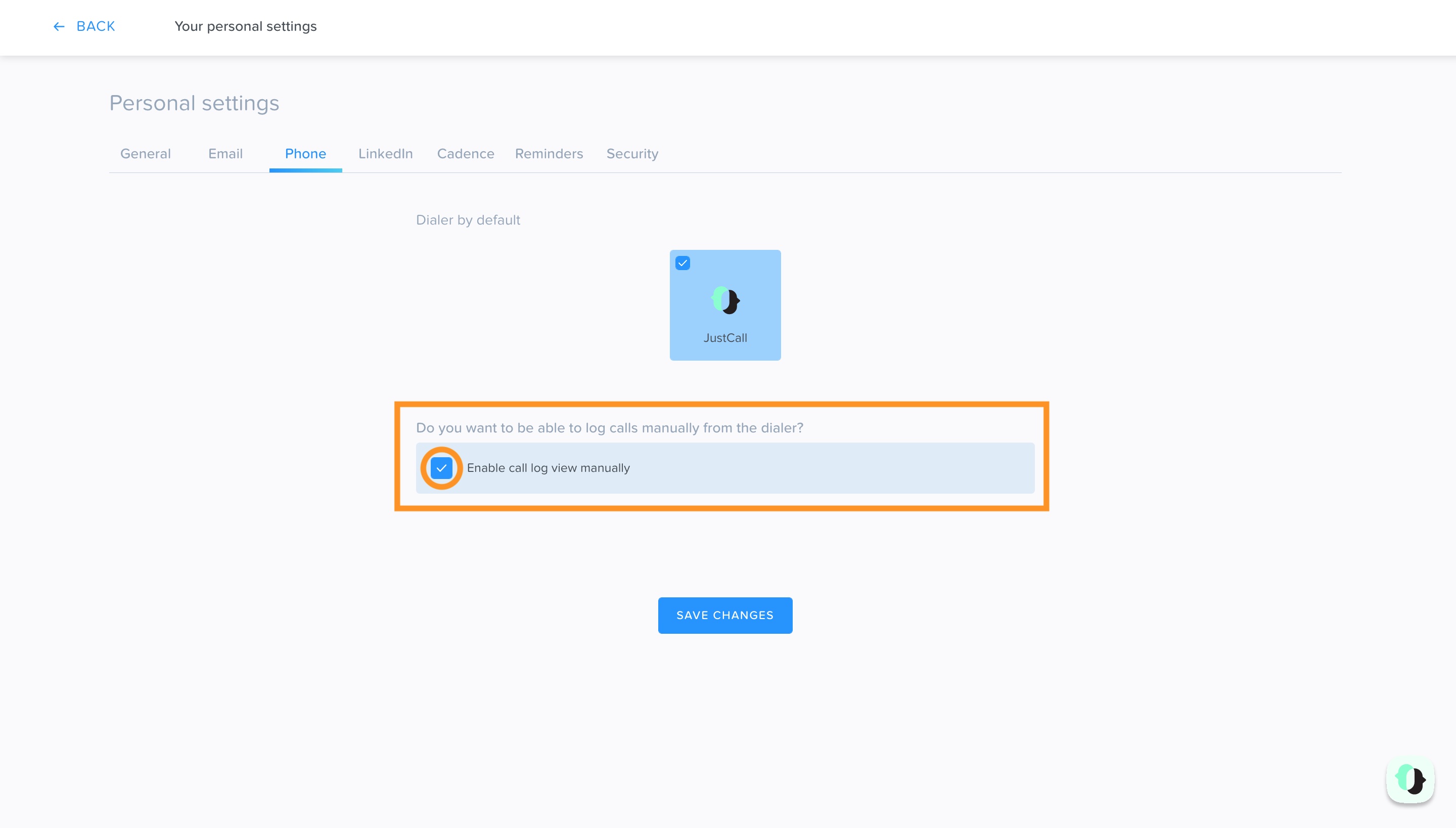 Remember to SAVE CHANGES.