JustCall is a dialer service provider. You need to read the information below to know how to integrate it for the first time with your Bloobirds account.
How does it work?
Go to your Account settings, specifically to Dialers, and click on the JustCall tab.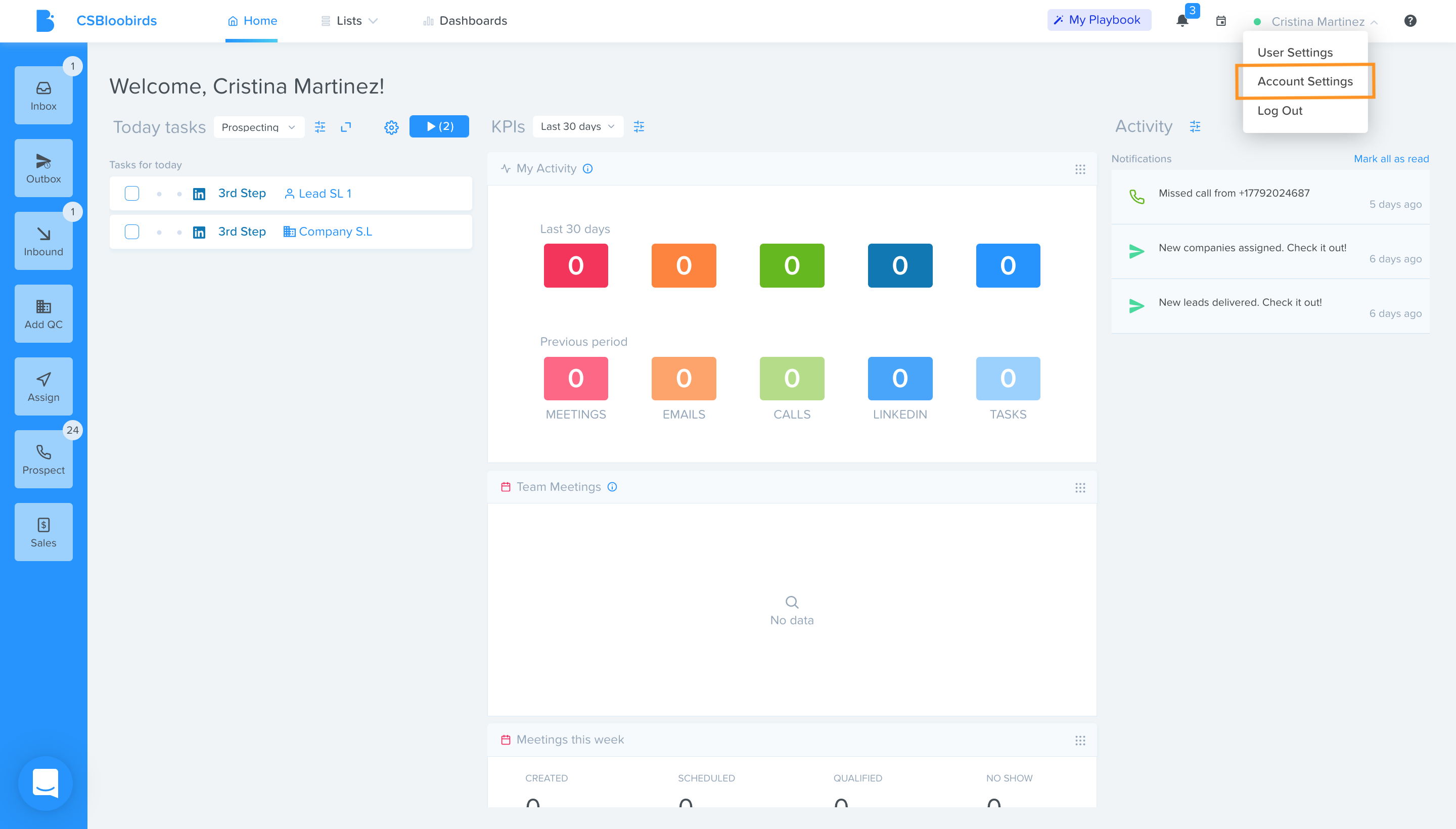 The first thing you have to do is to click on GENERATE API KEY.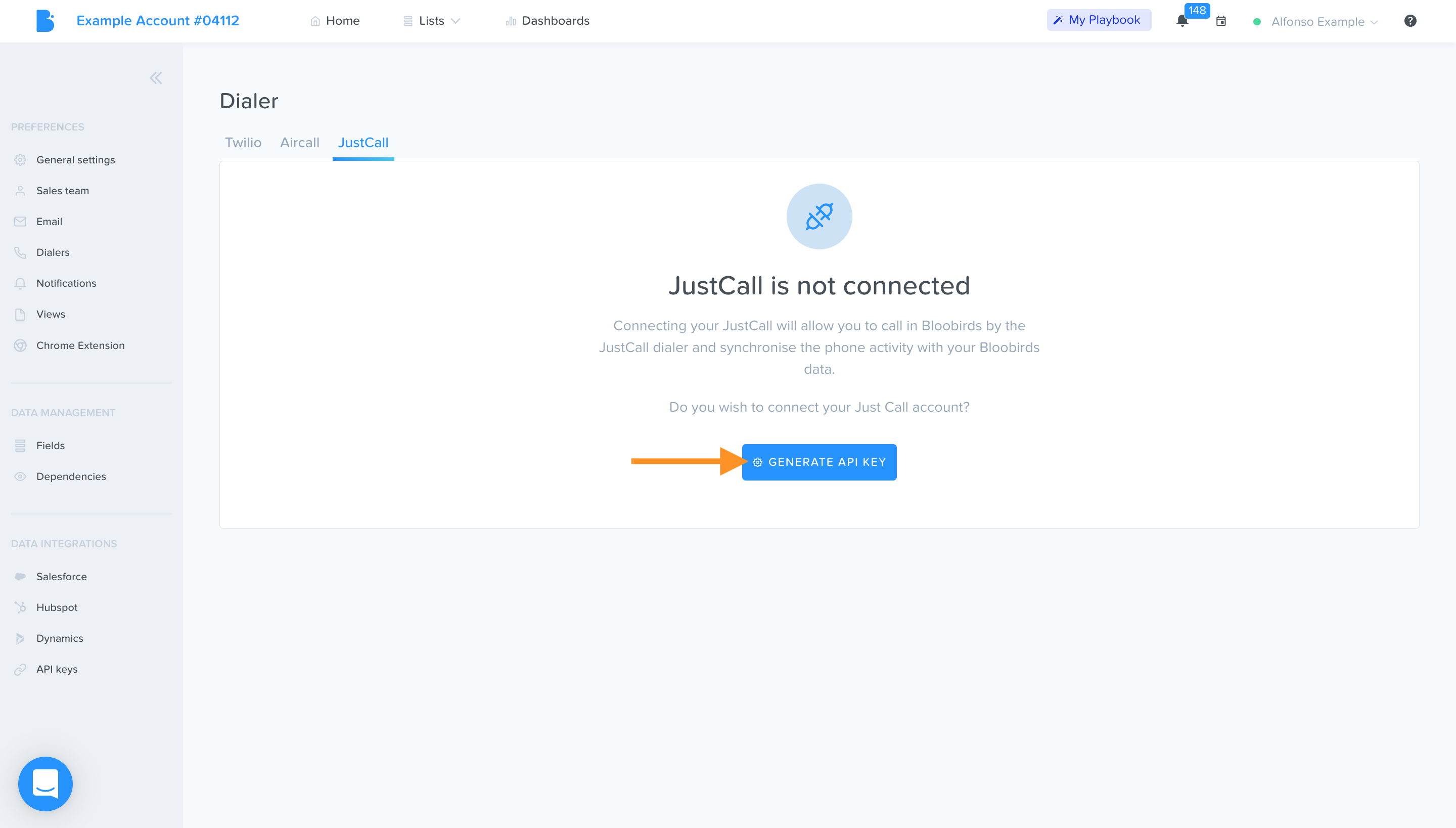 Click on the button to copy it and go to your JustCall.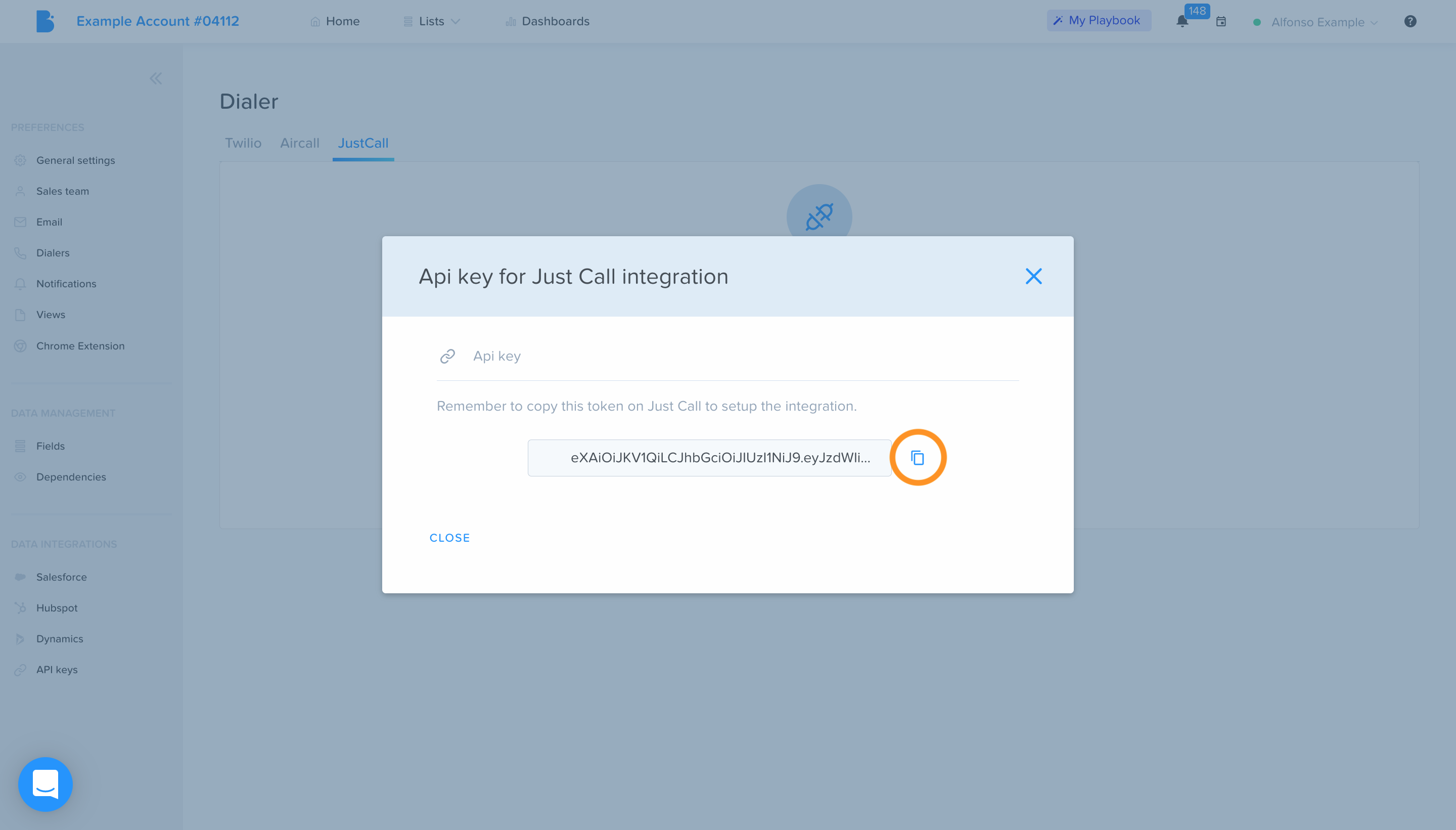 In the Integrations tab, search Bloobirds. Click on + INTEGRATE.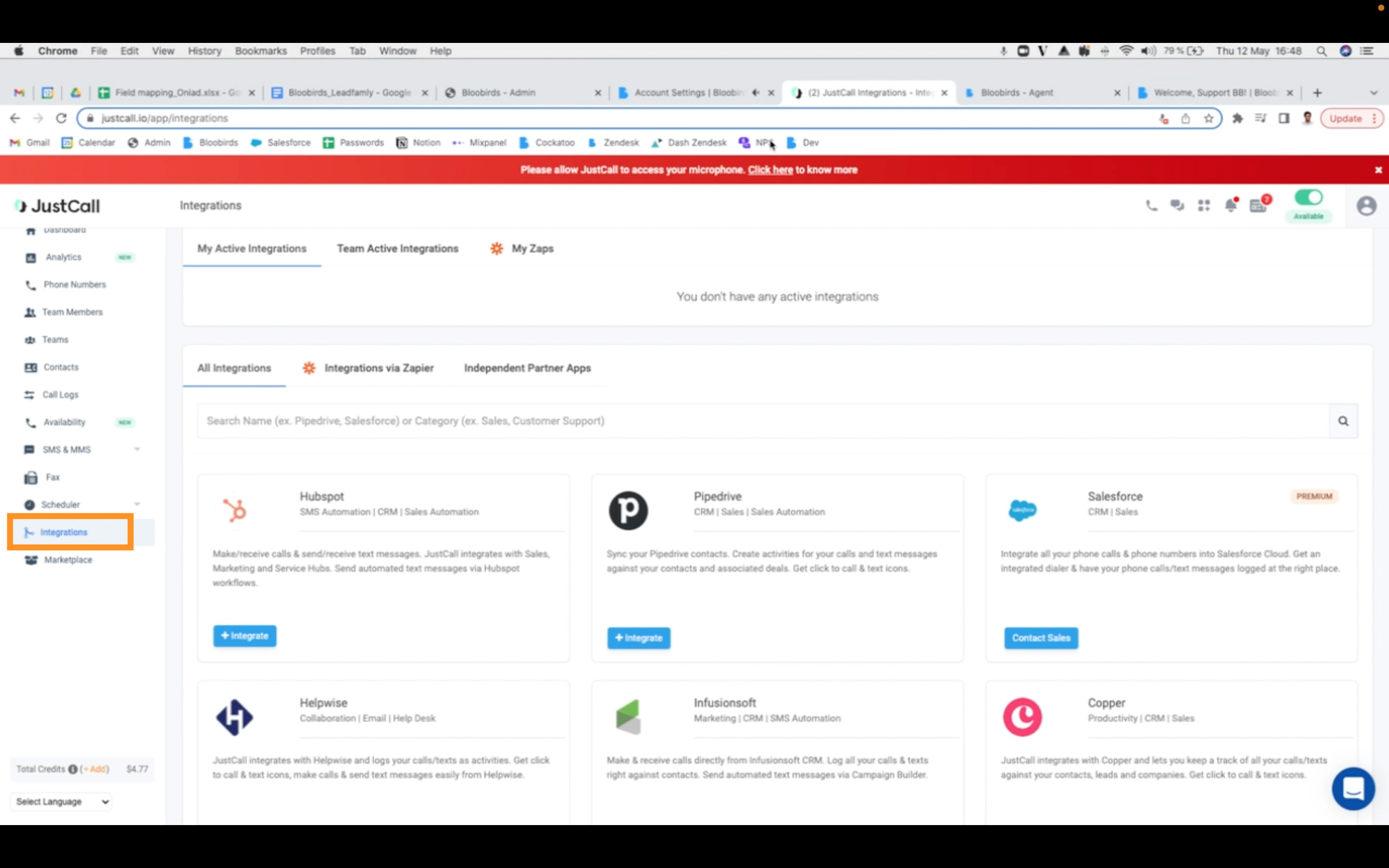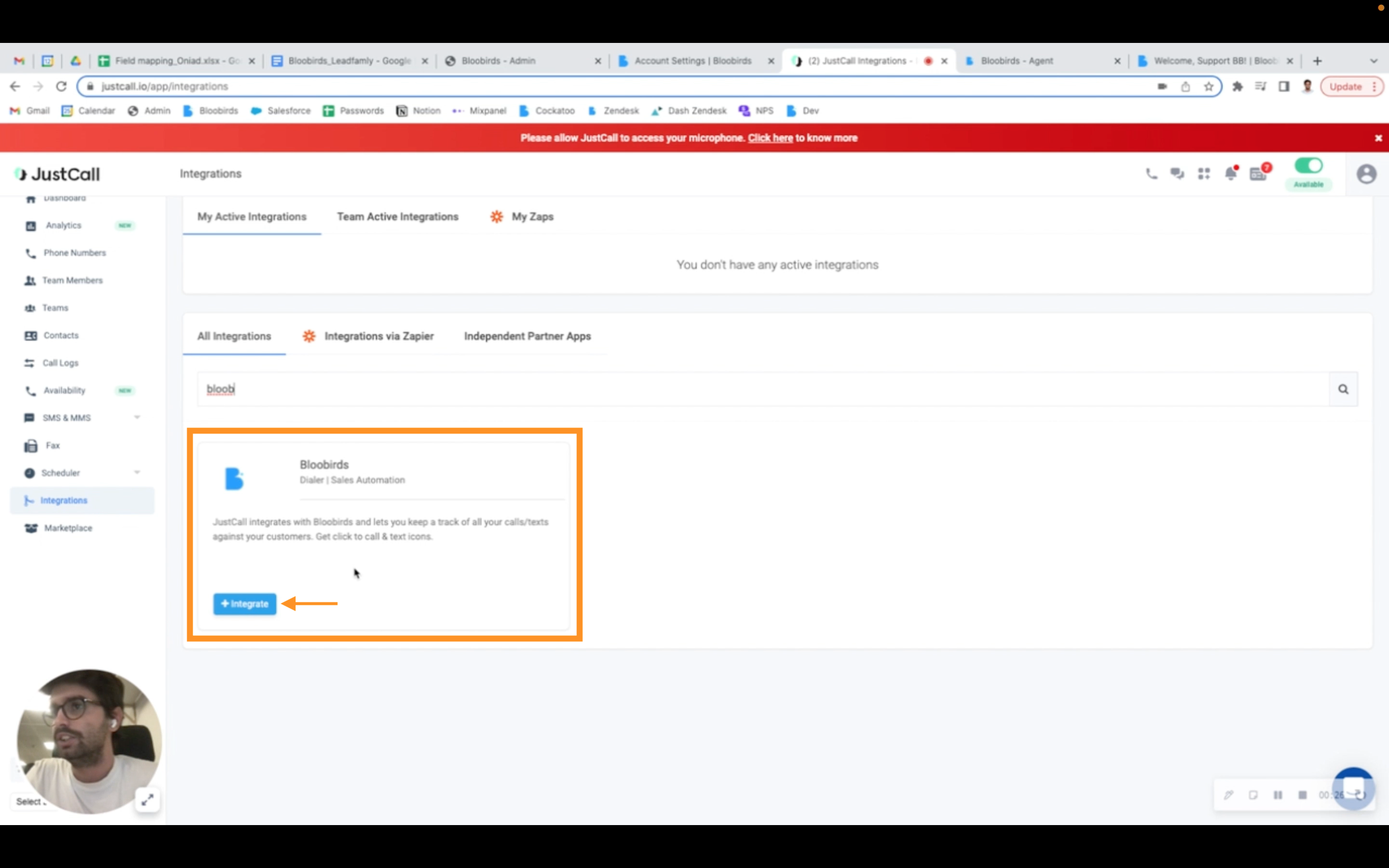 Write your API Key and the email address that you logged in Bloobirds. Click on INTEGRATE.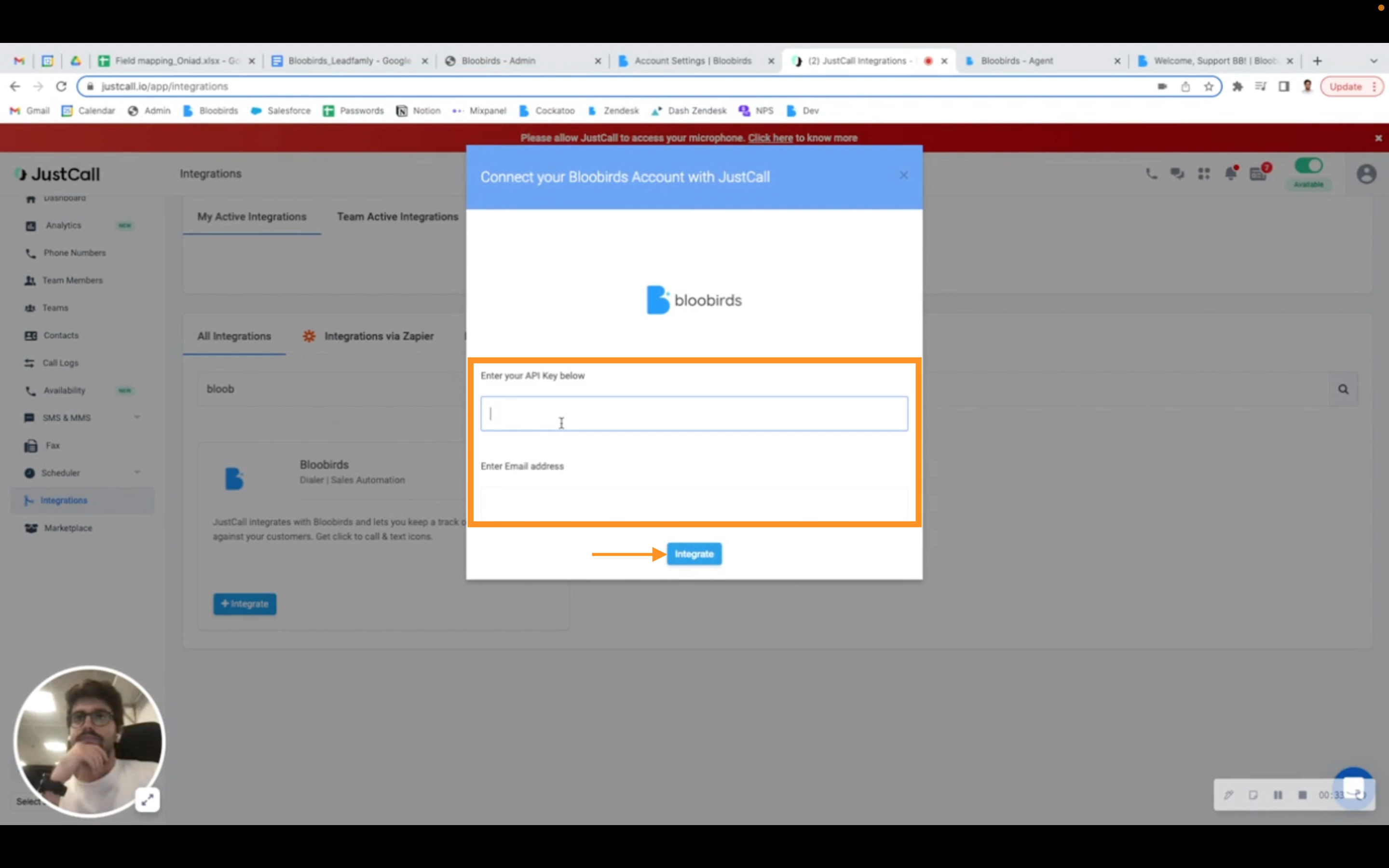 Select the number you would like to be integrated with Bloobirds and JustCall. Click on CONNECT.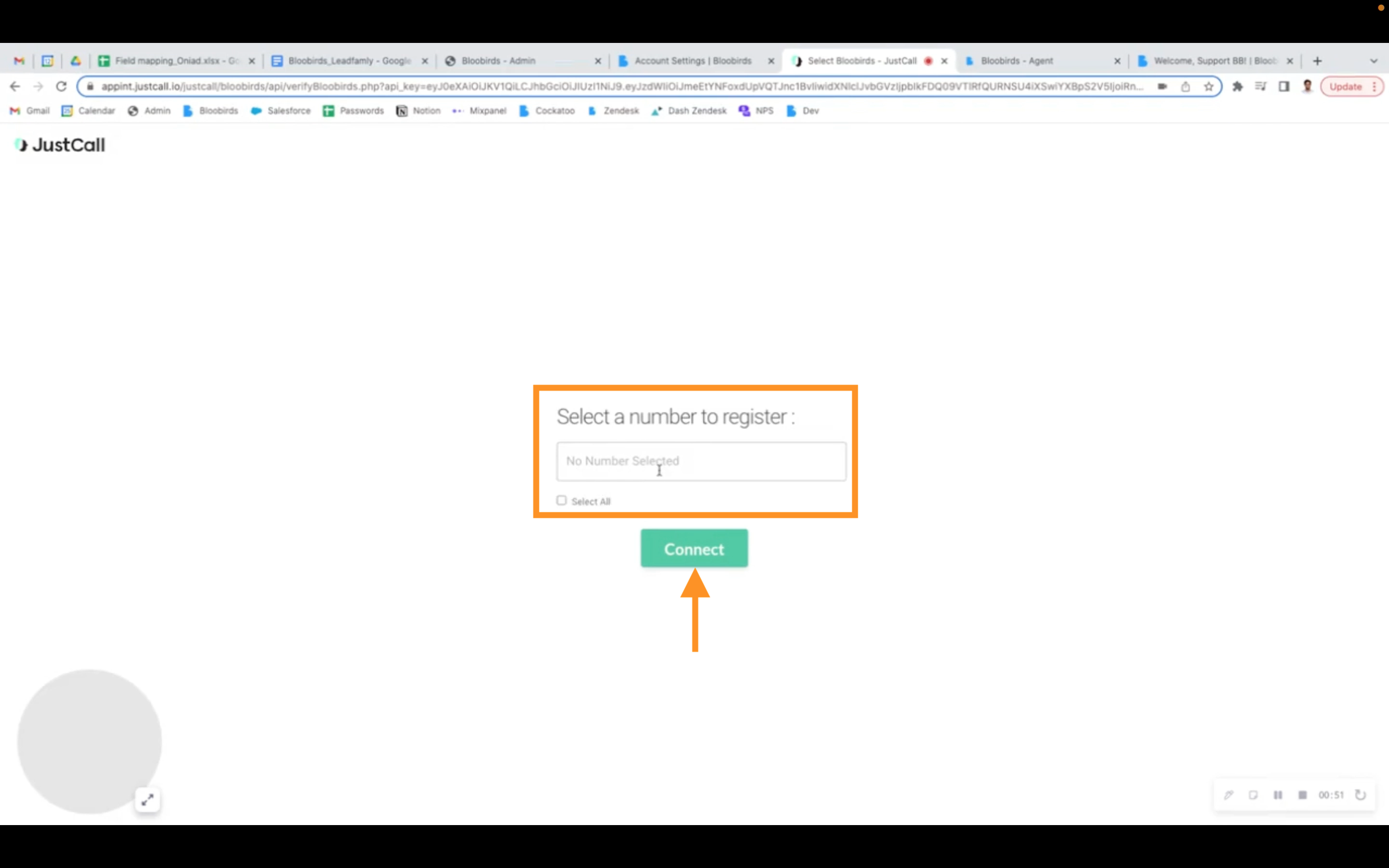 A pop-up will appear informing you that the integration is done. Click on PROCEED.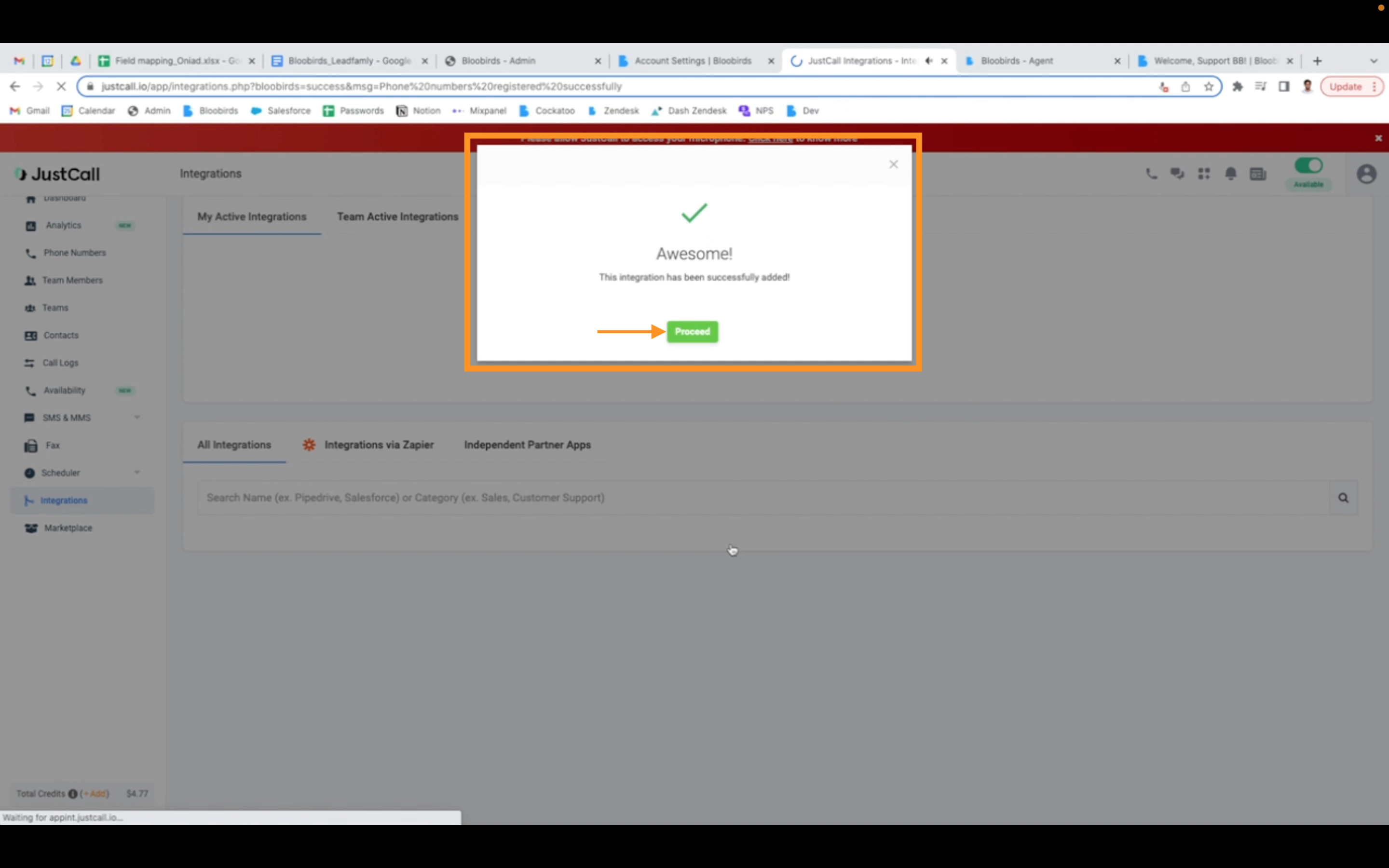 Now that the integration is done go to Bloobirds, refresh, and you'll be able to do the settings.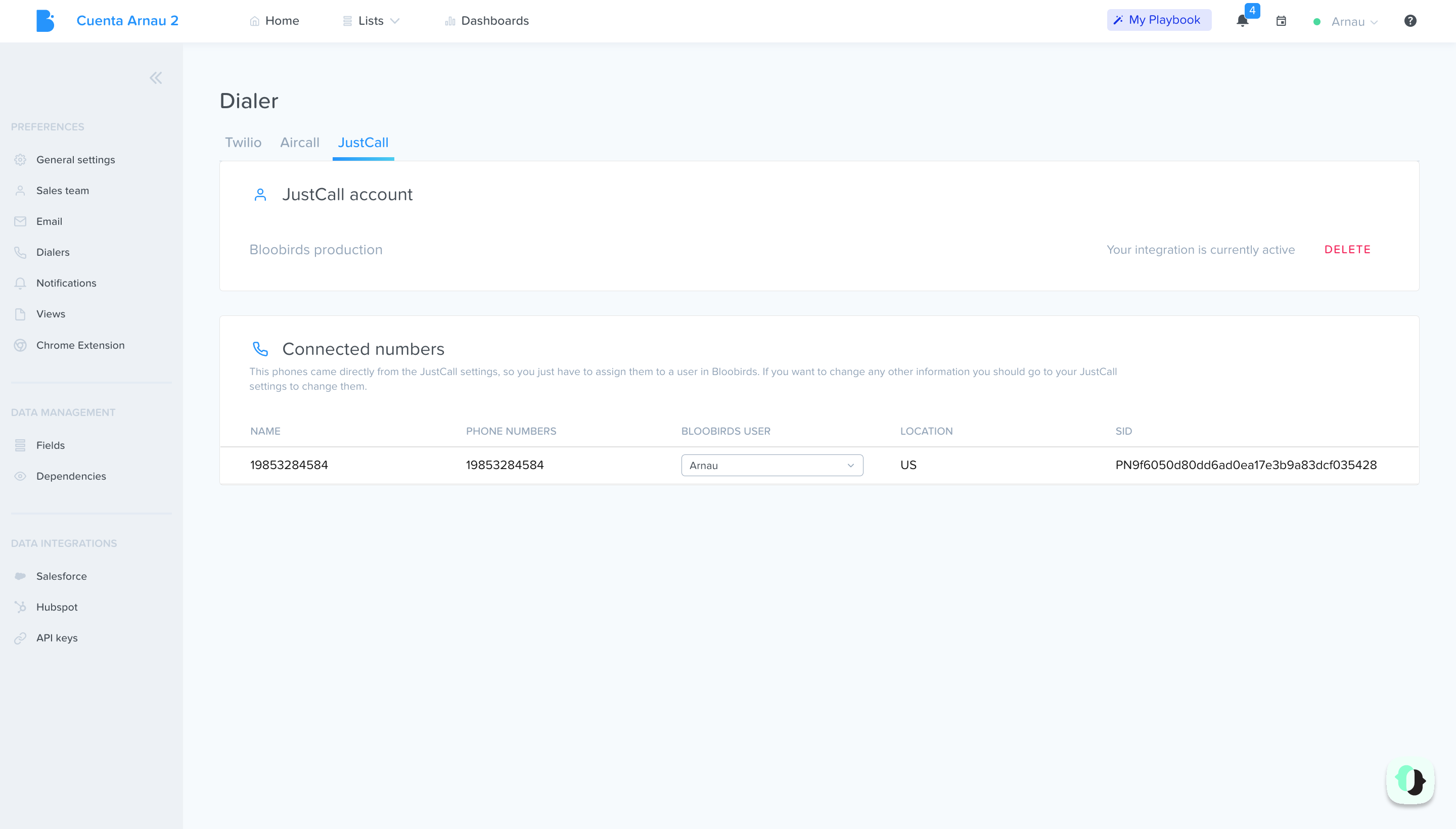 In the Connected Numbers part, you have to choose to which user you will assign the phone number.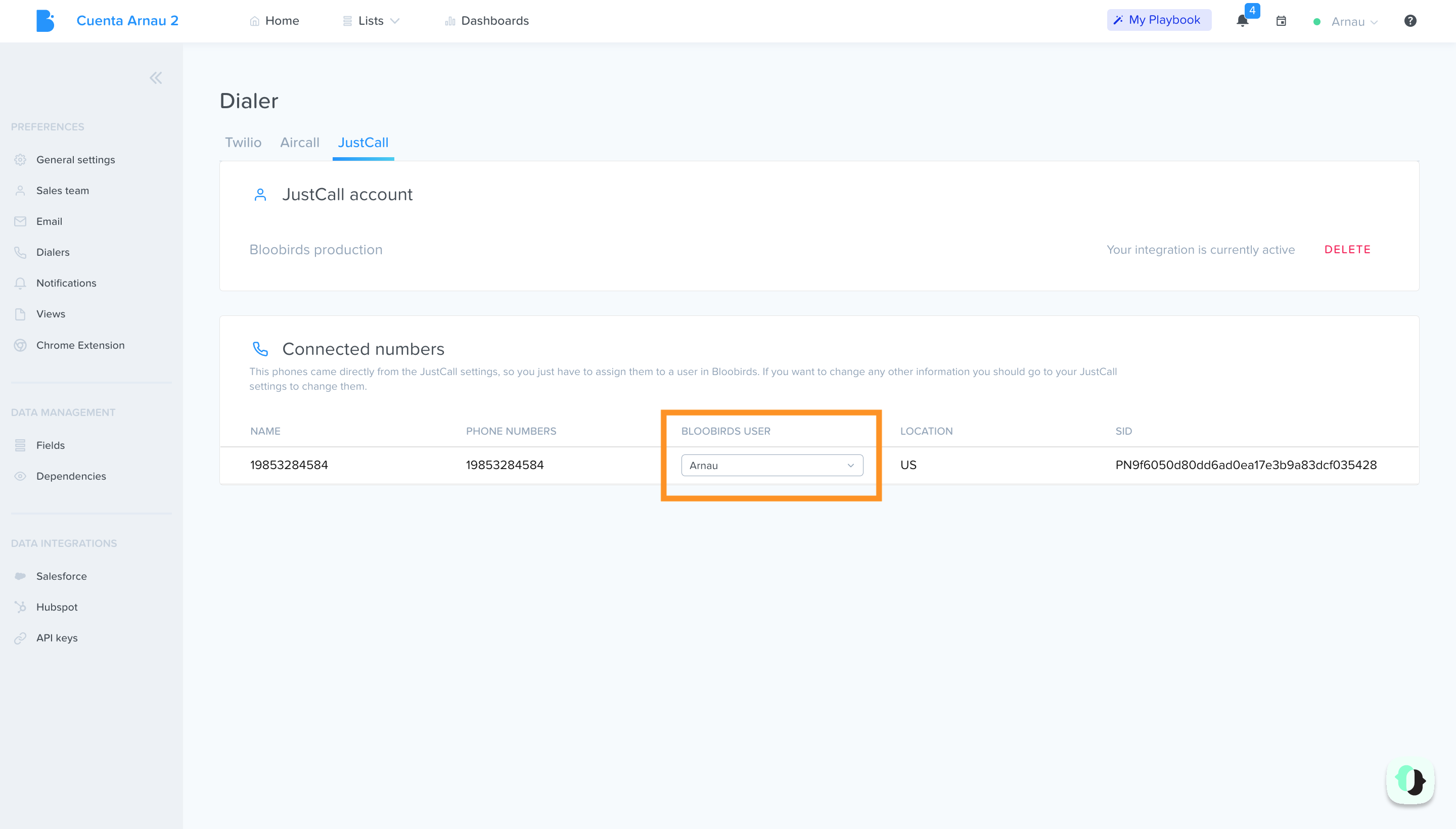 After this, each user will have to do their own JustCall settings.