What is it?
Aircall is a dialer service provider. You need to read the information below to know how to integrate it for the first time with your Bloobirds account.
Before continuing, if you're having issues with audio on Aircall, we recommend you read this article:
- Audio management and troubleshooting. Tips to help you resolve sound issues in Aircall.
How does it work?
The setting must be done in Bloobirds. You have to activate a feature flag to have this tool available.
Go to your Account settings, specifically to Dialers, and click on the Aircall tab.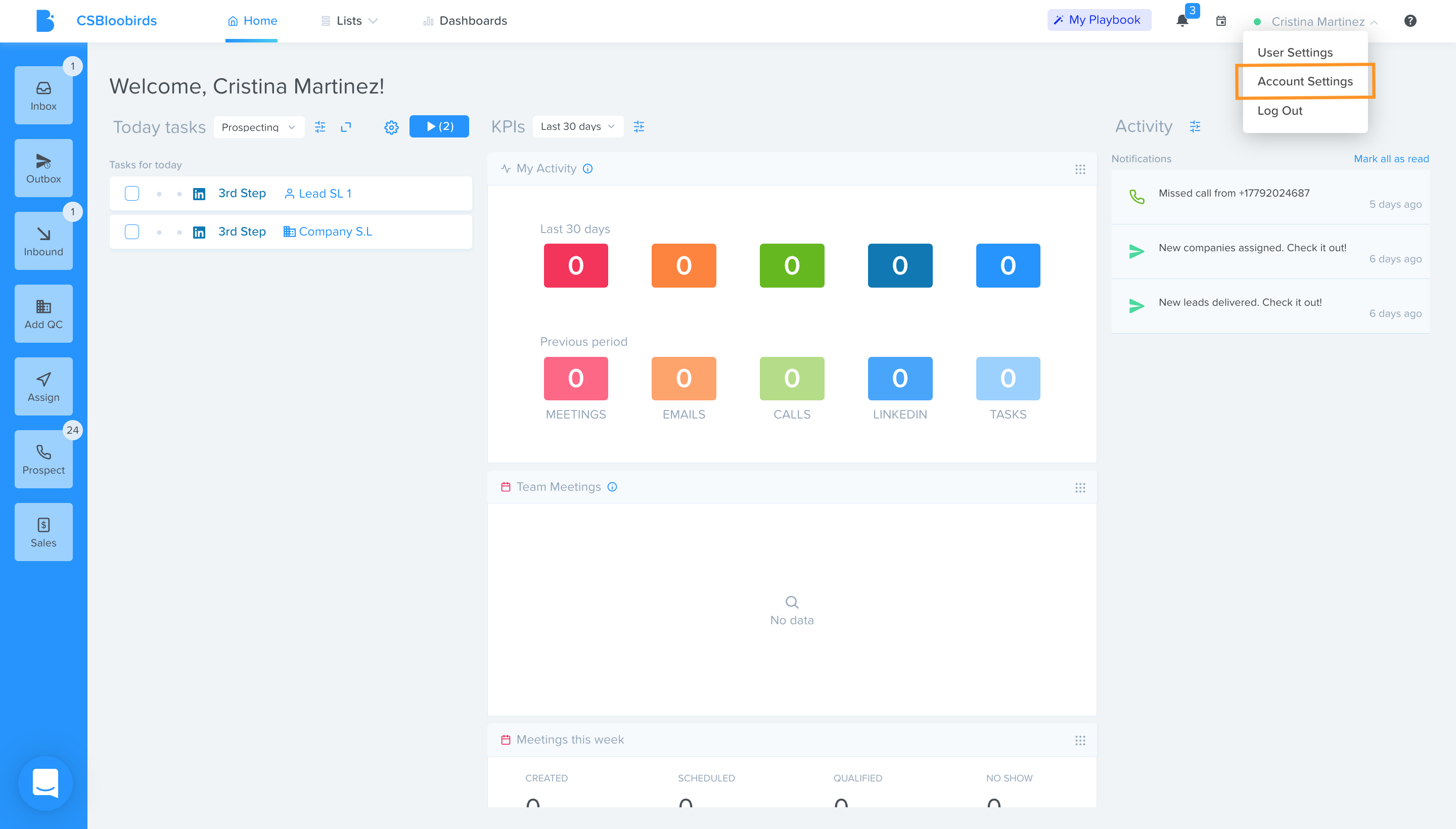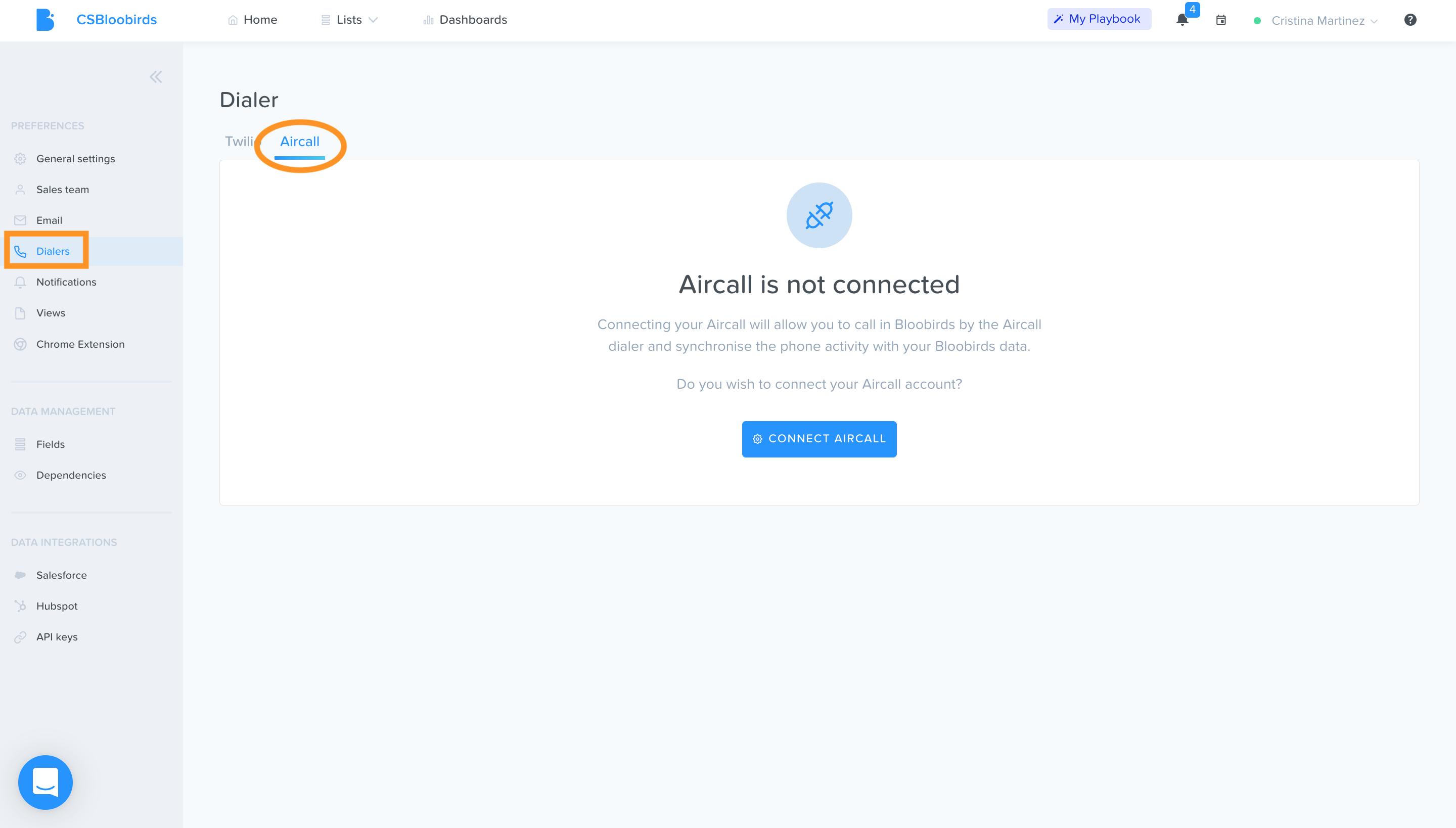 You just have to click on CONNECT AIRCALL and it redirects you to Aircall.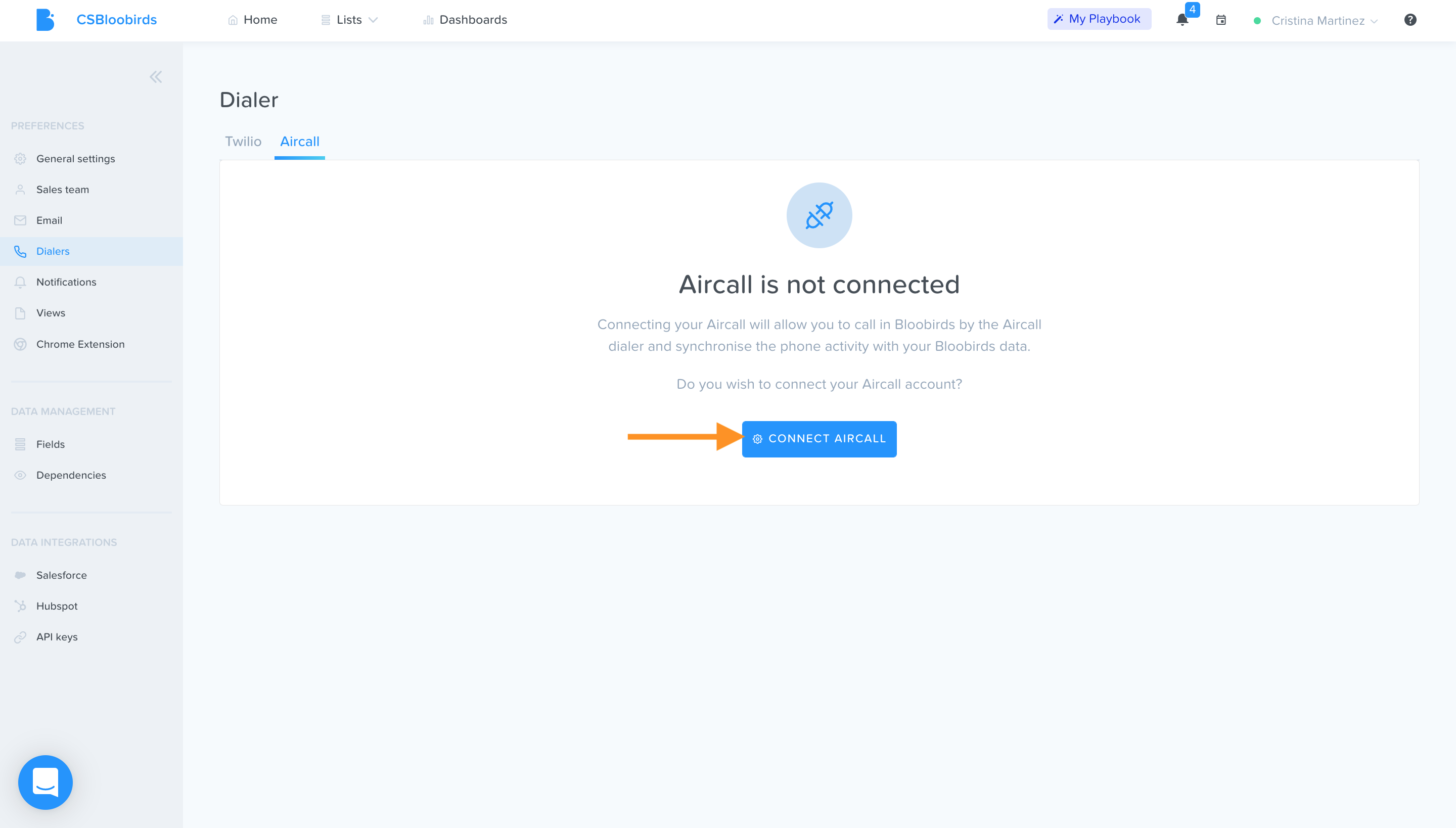 You only have to authorize the app to have access to your call information.
Then, select which phone number you want to use in the integration. In this first step, you only can add one number.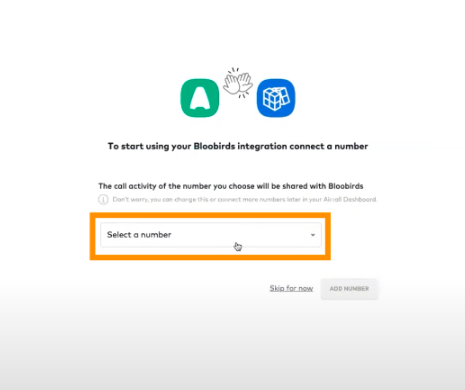 Click on ADD NUMBER.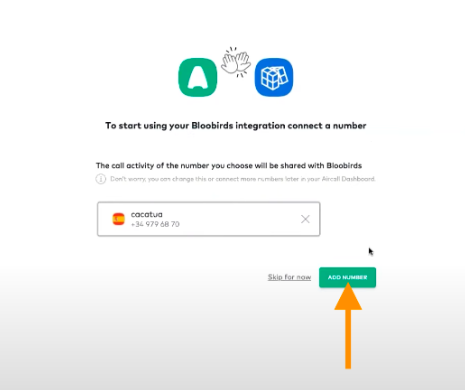 Once you are on the integration you'll see the number you have written before.
Now, on the right side of the screen, you can:
- Add a number, click on the button and add as many as you want.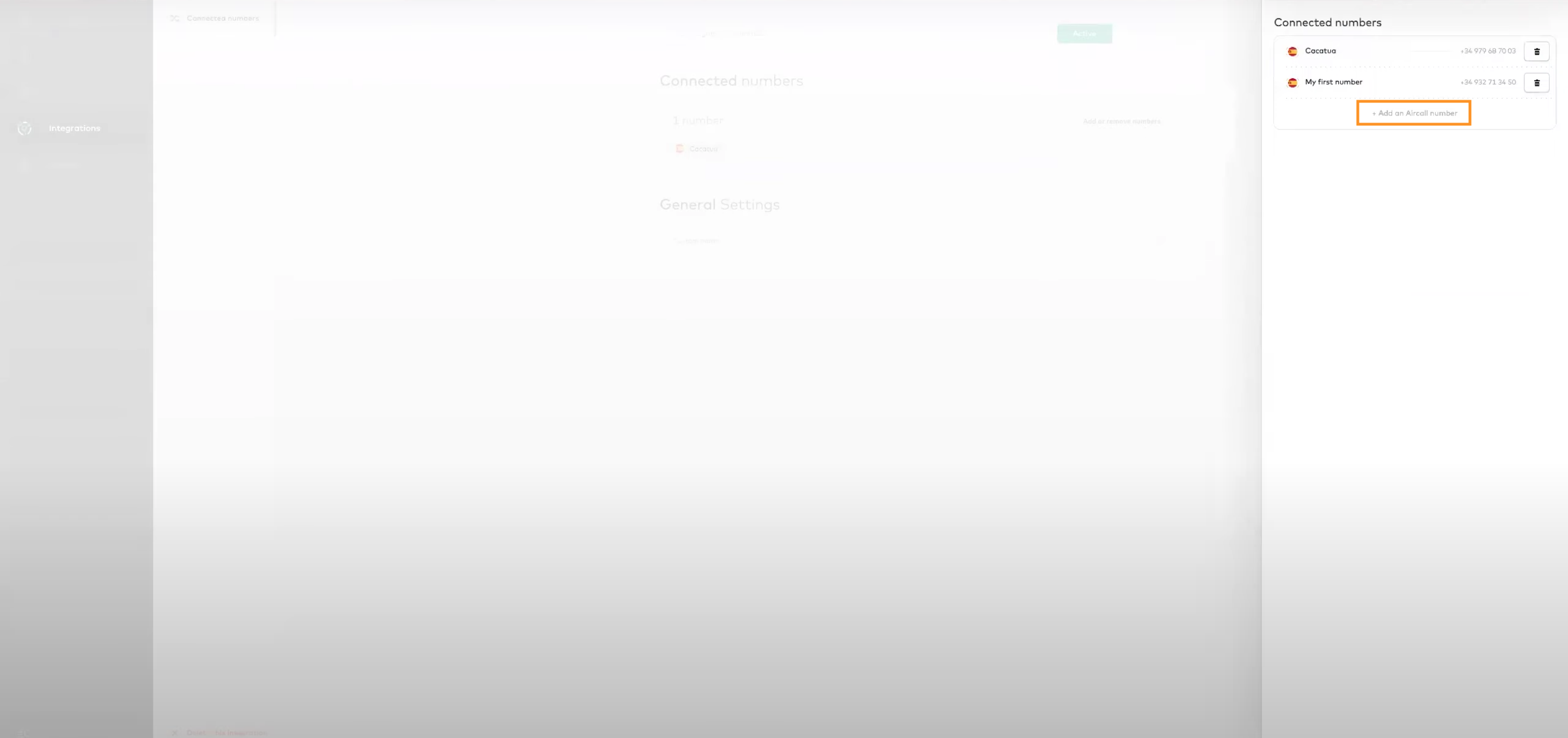 - Remove a number, click on the trash icon next to the one you want to delete.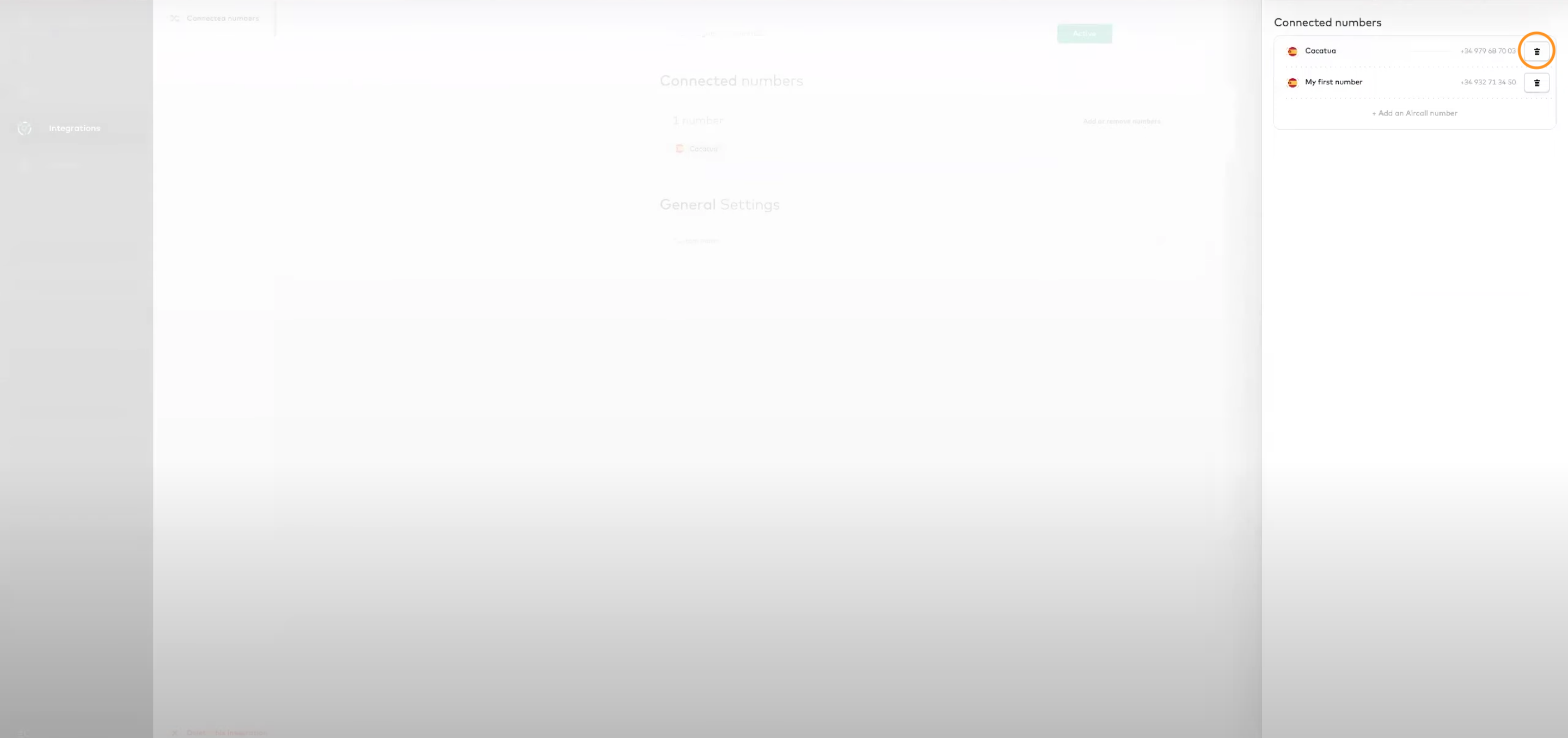 Look out! If you want your integration to work, you'll have to add all the numbers you call from
Once it's done, Bloobirds brings all the users. This can be checked in Account settings > Dialers > Aircall. If there are a lot of users, the table may take a while to go. Bloobirds brings all of them but we recommend you to check this step too.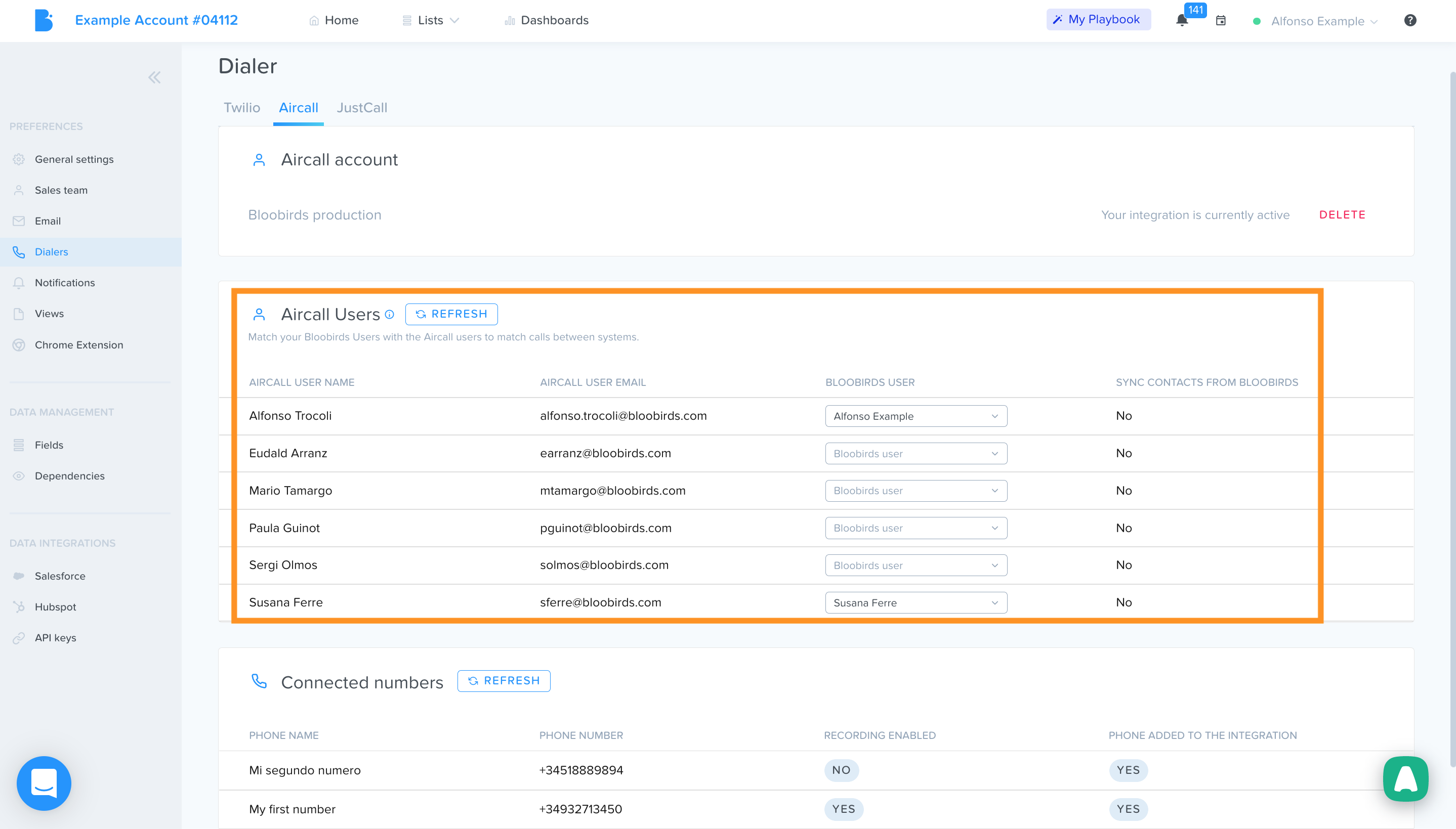 When you have the users, you have to match which Aircall user goes with which Bloobirds user. Matching could be automatically done if the user and the email are similar. If not, you can do it manually by opening the picklist and choosing it.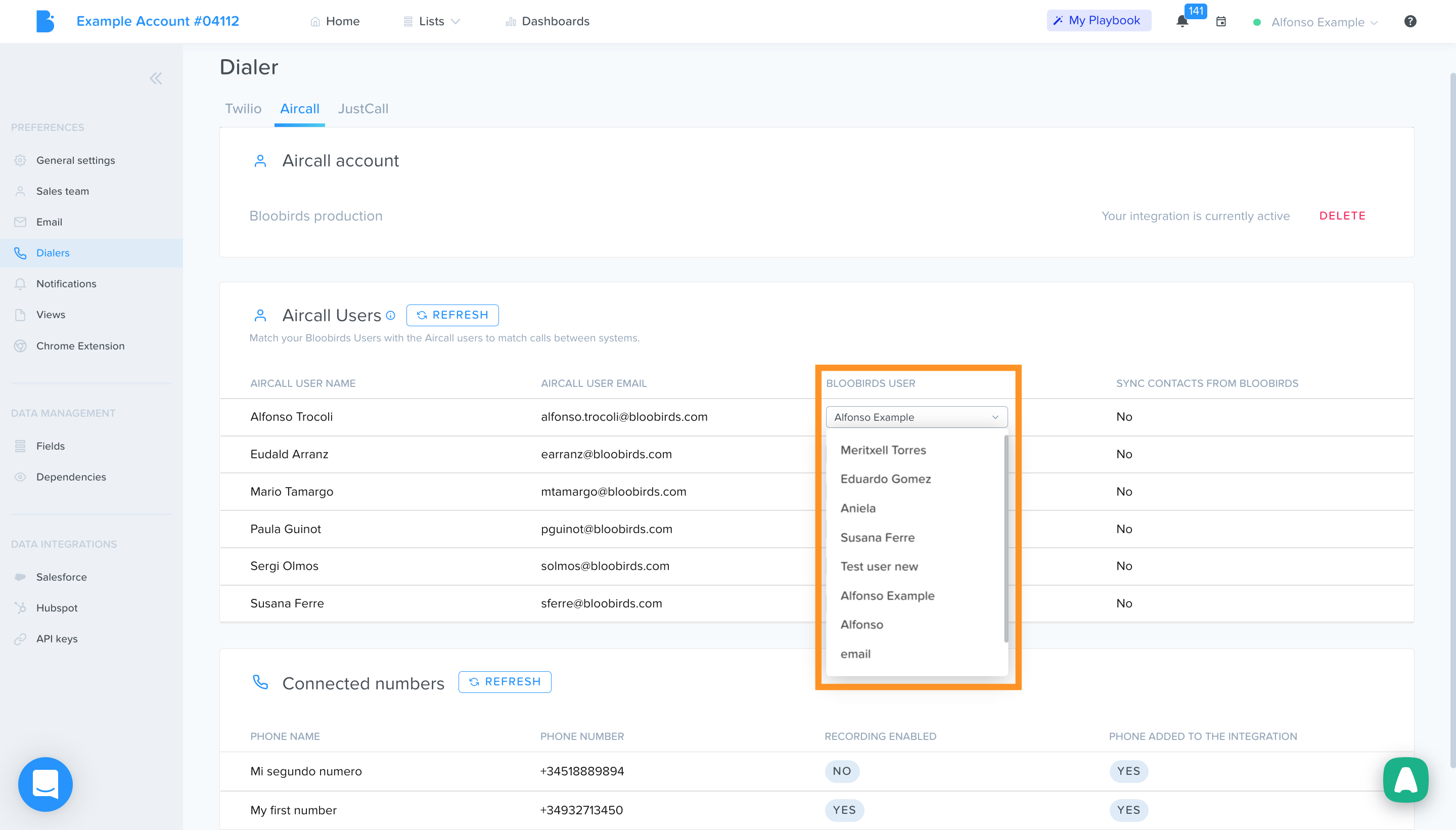 The user you have been assigned in account settings must be the same as the one that appears in the Aircall pop-up.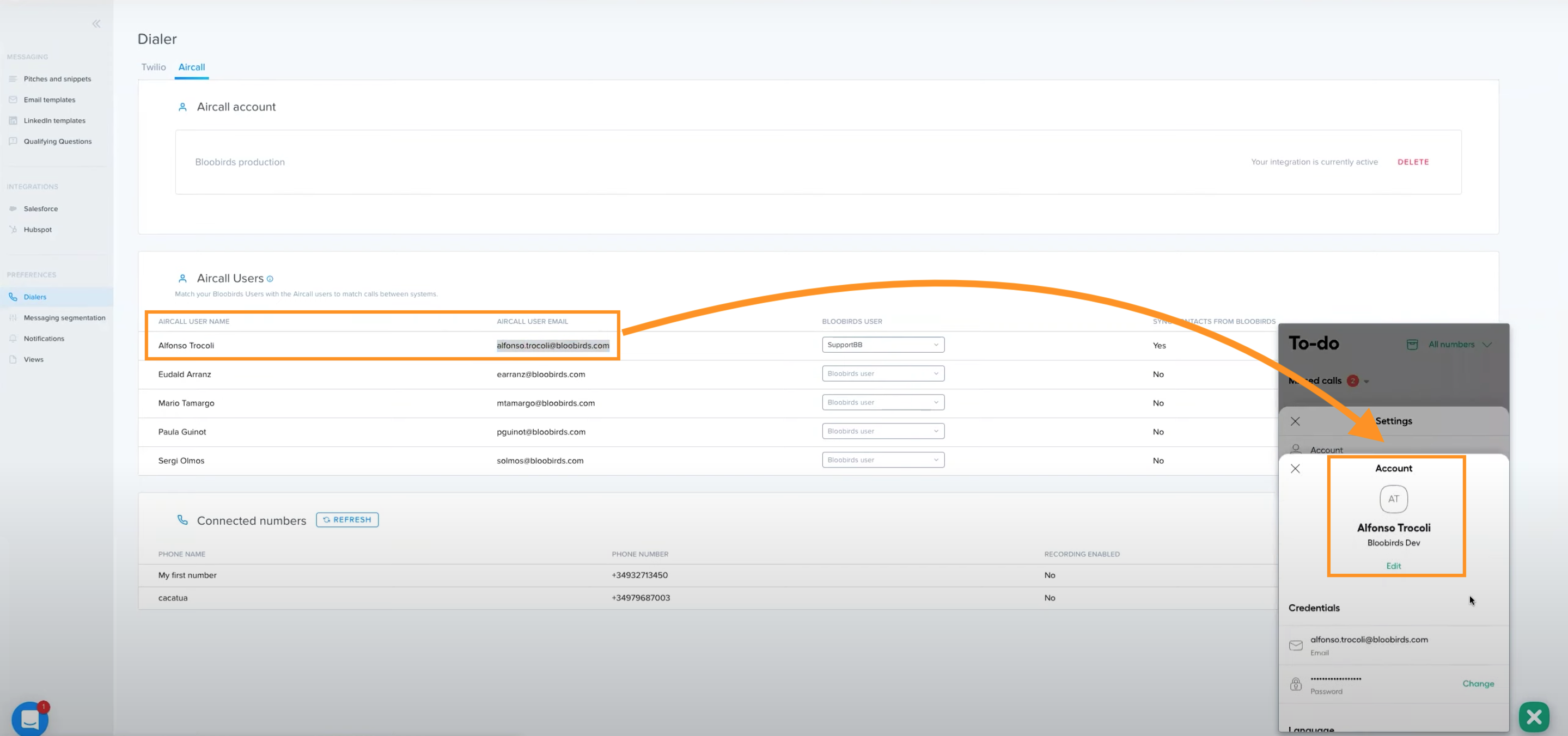 Once the matching is done, the account setting is done too. The rest of the gaps are just informative; you don't have to do anything unless you want to delete the integration or change the assignment. To remove the integration, click on DELETE.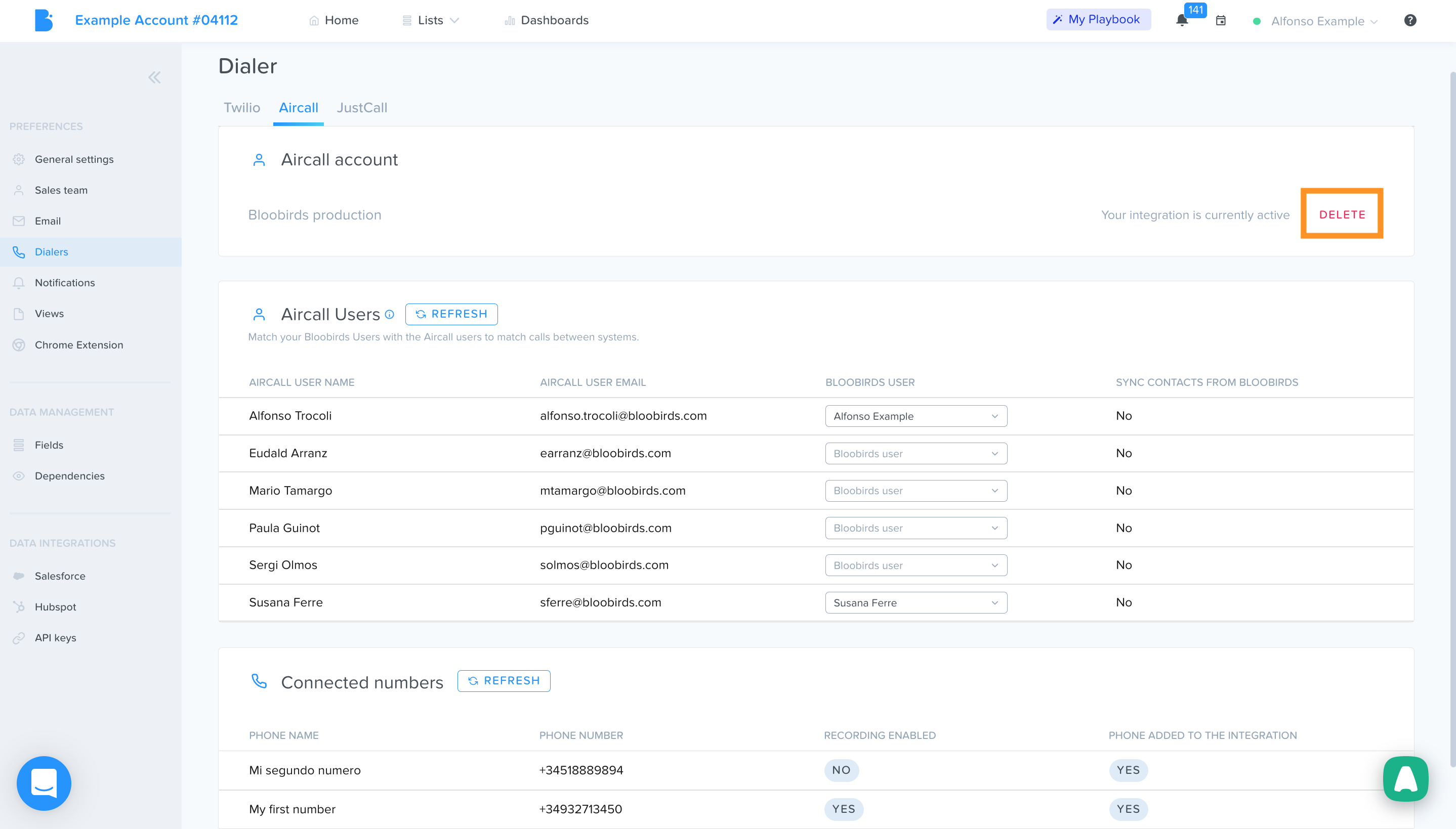 When the integration is ready, go to your user settings and configure your dialer settings.
How can I sync my contacts from Bloobirds to Aircall?
You can select this option in your User Settings. Go to the Phone section and then select the option Sync your contacts from Bloobirds to Aircall: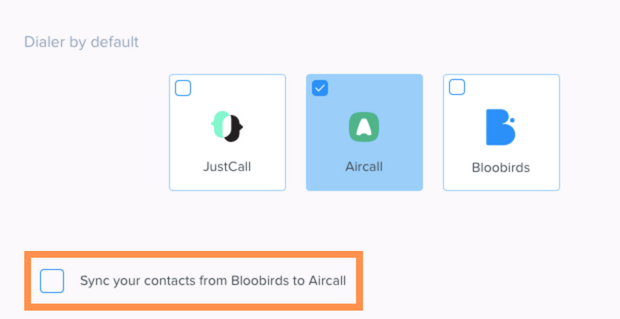 If you select this option, every time a new call is sent to Aircall with a new name, the contact is created or updated. Please keep in mind that this won't happen immediately.