Fields are the gaps you choose to have in the forms of the different objects. You can set up three types of fields: regular fields, global picklists, and groups.
How do groups work?
To create and manage your fields, you need to have an admin account. Click on your user name and go to Account Settings.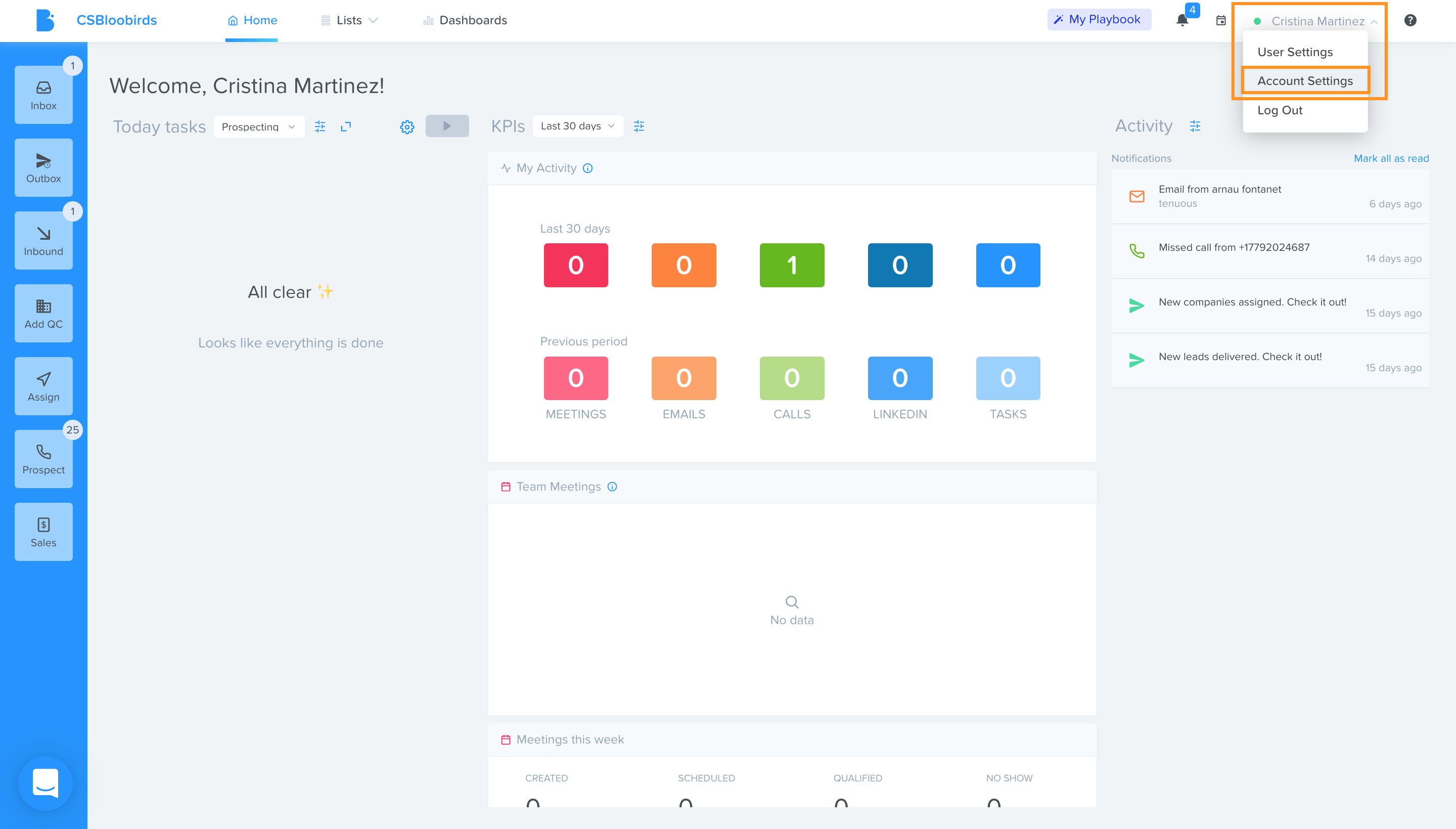 There, go to Data Management, specifically to Fields.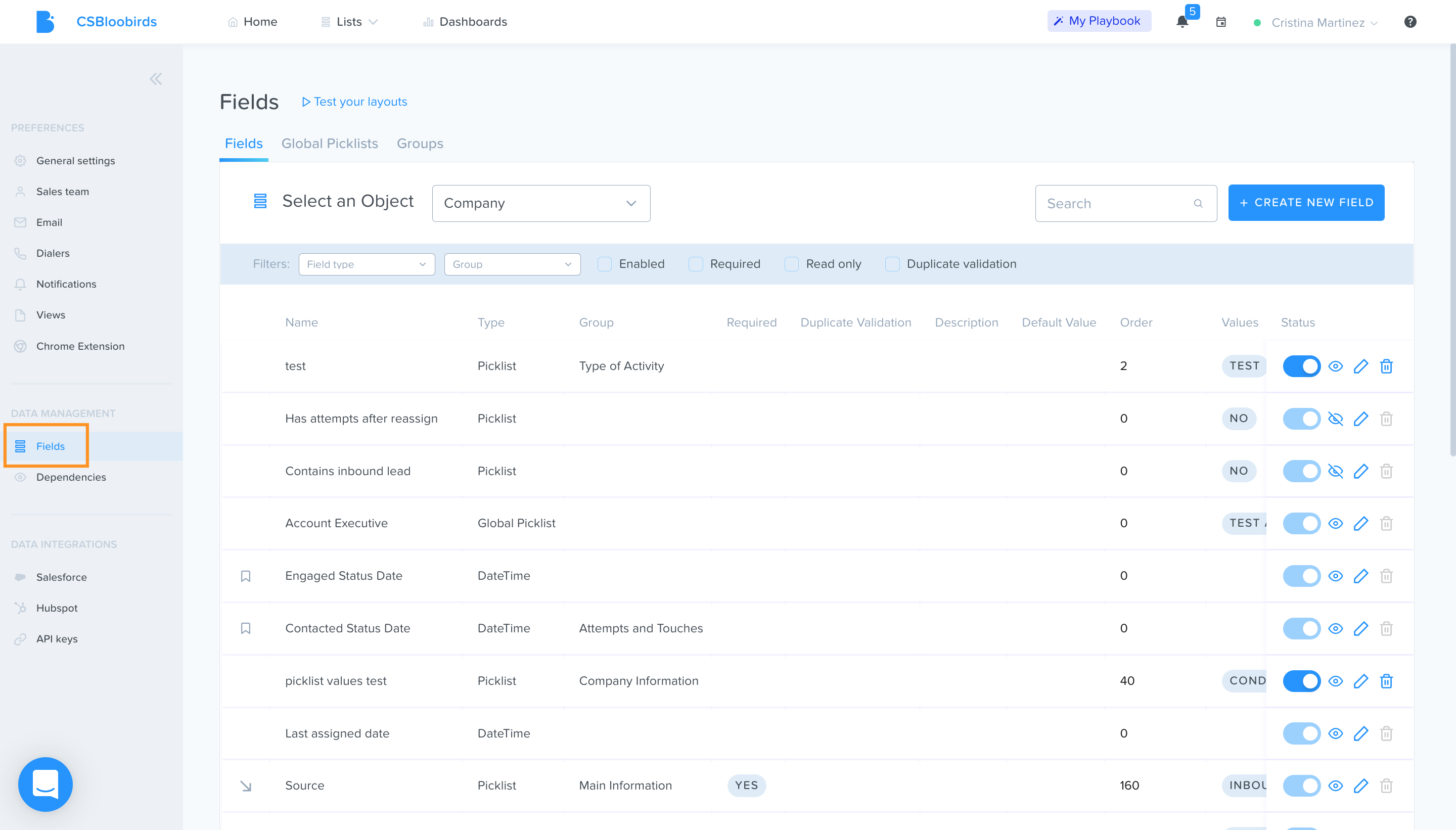 You can edit and create regular fields, global picklists, and groups as we have said before.
Let's see groups here!
Groups: Here you'll find all the system groups (those created by Bloobirds; you can see them or edit some information but not delete them) and the ones you create.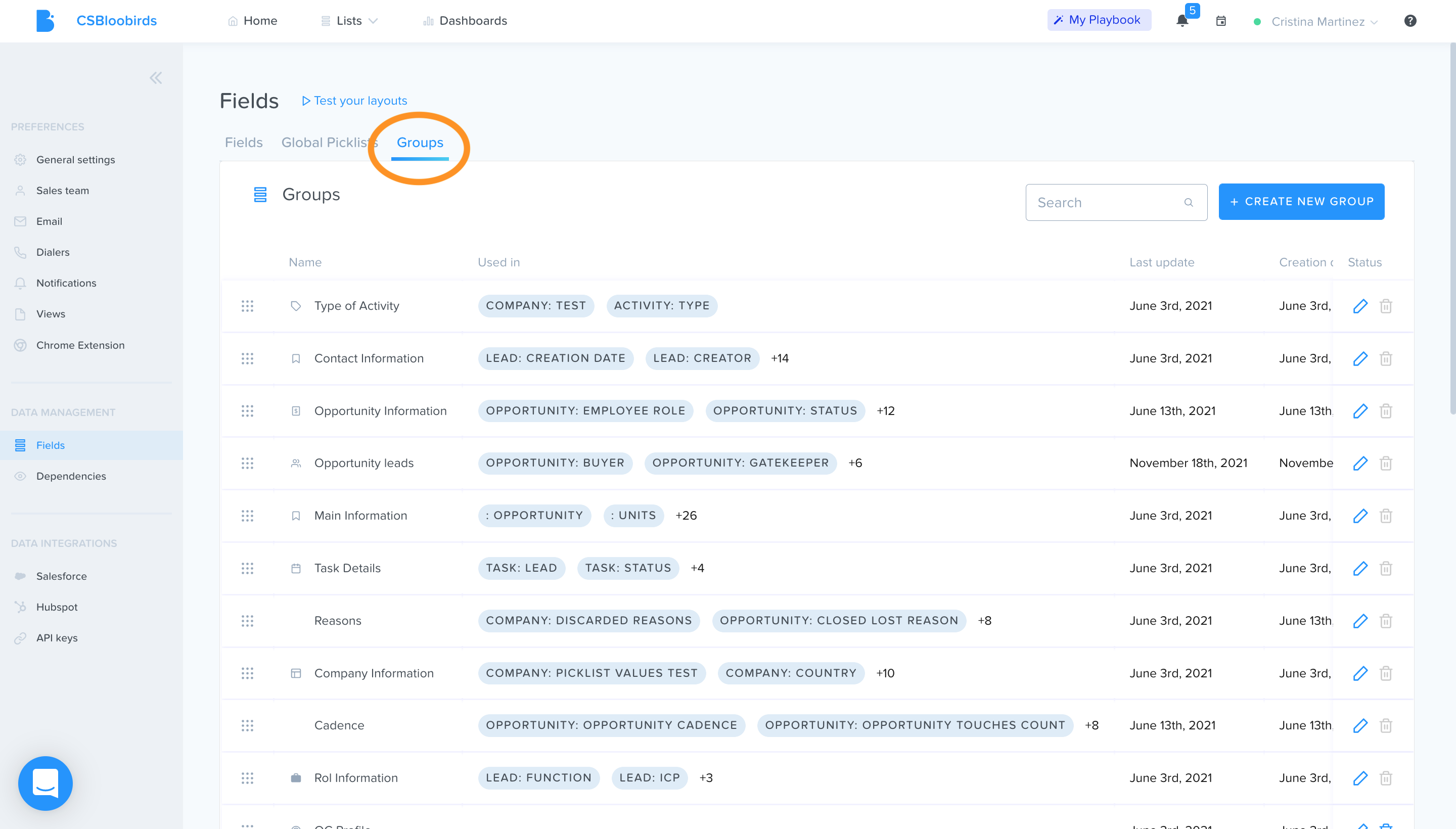 In case you know exactly which one you are looking for, you can write the name in the search gap.
You can add groups by clicking on + CREATE NEW GROUP.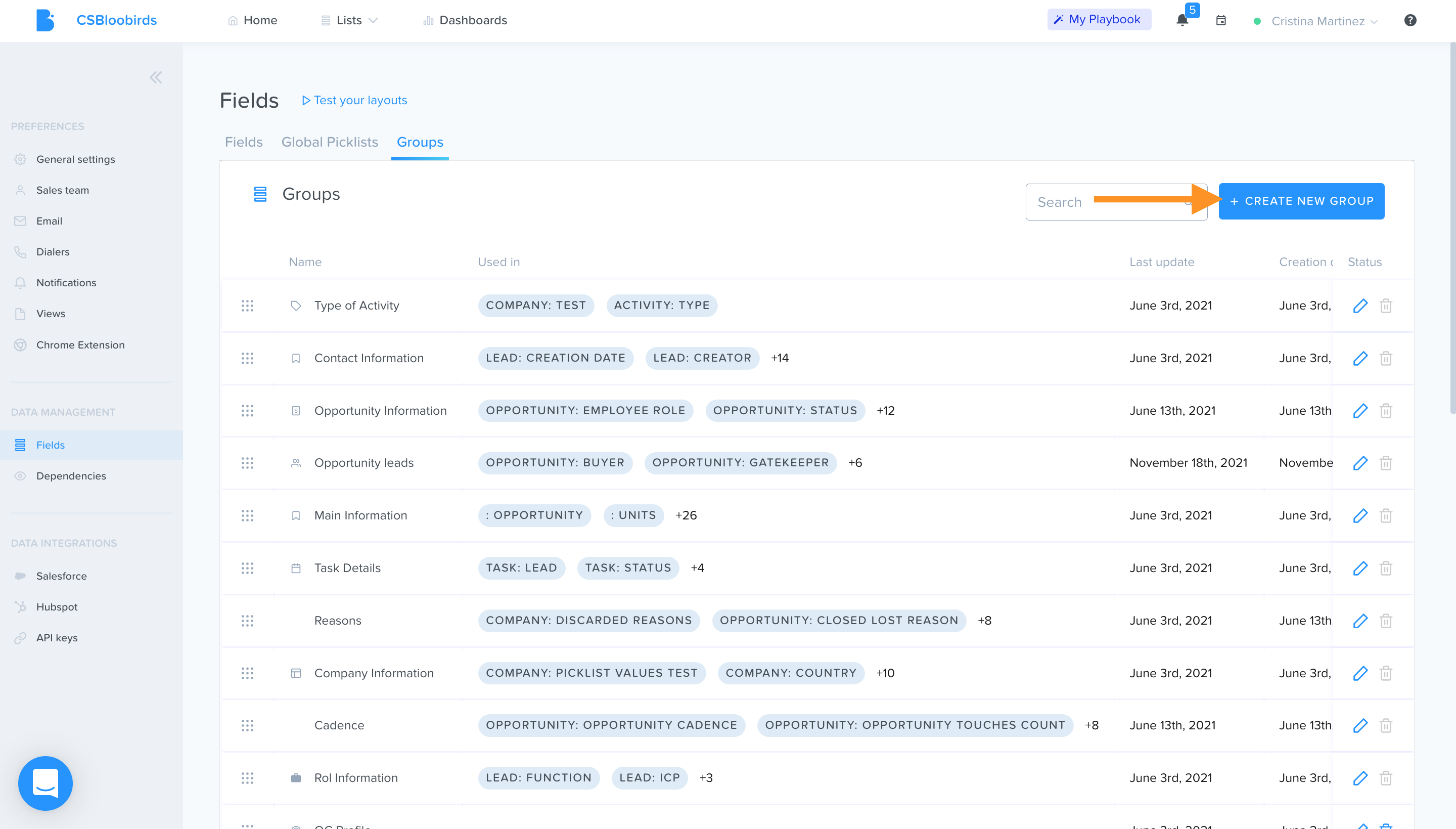 You'll need to write a name and choose an icon.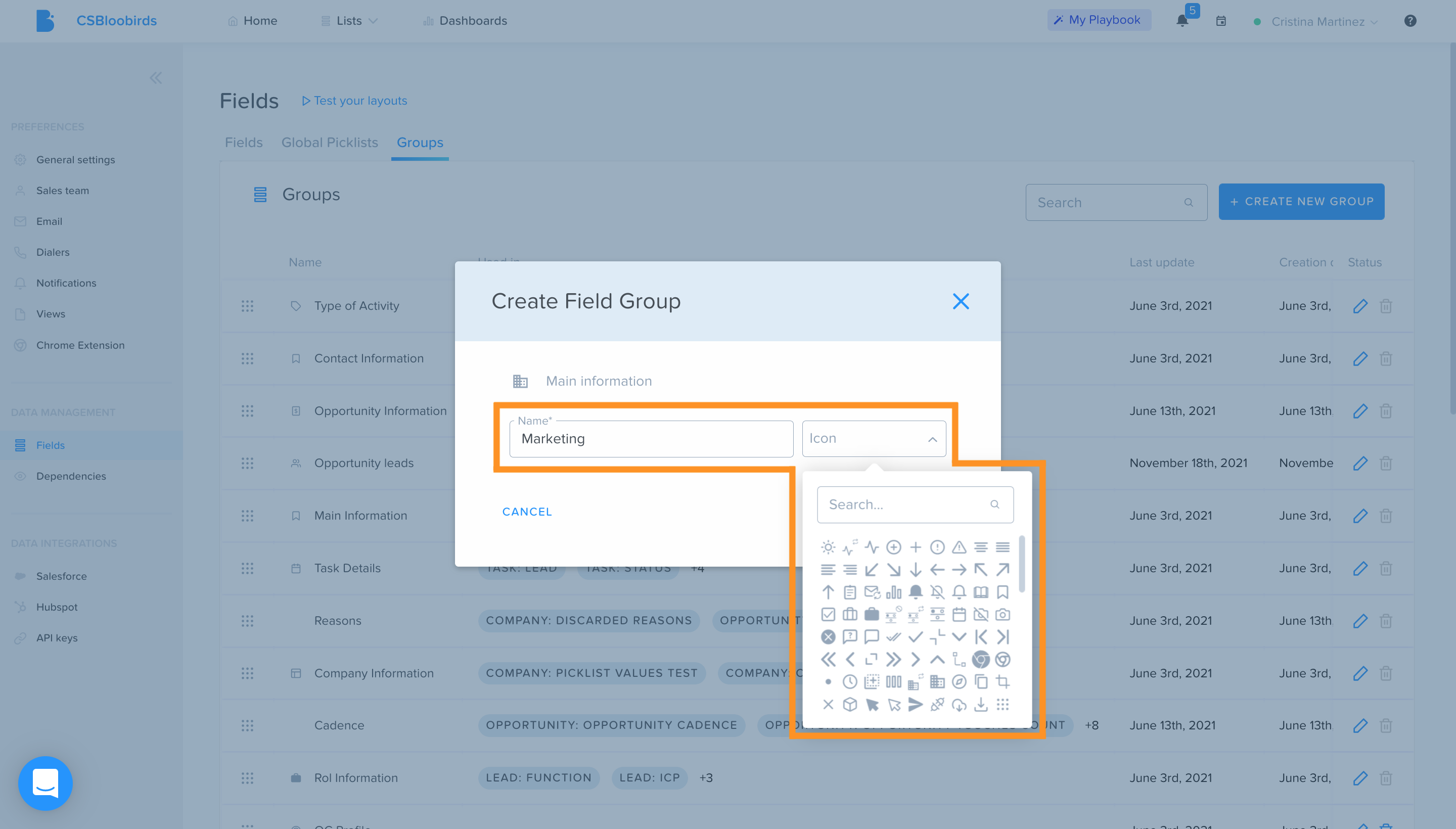 In the style part, you'll be asked to choose a group while creating a field. You can choose which one you want to set from the ones you or Bloobirds have created.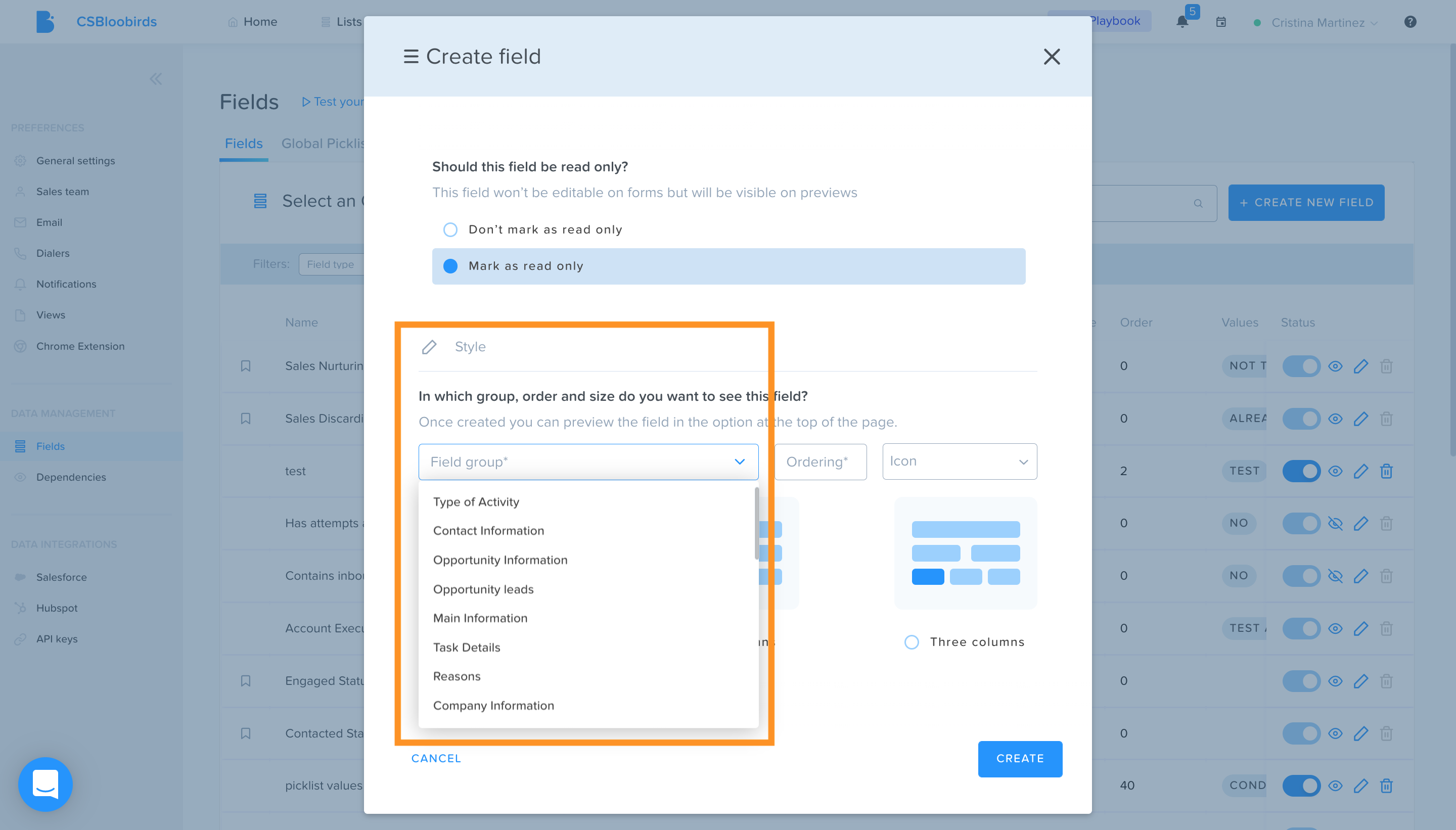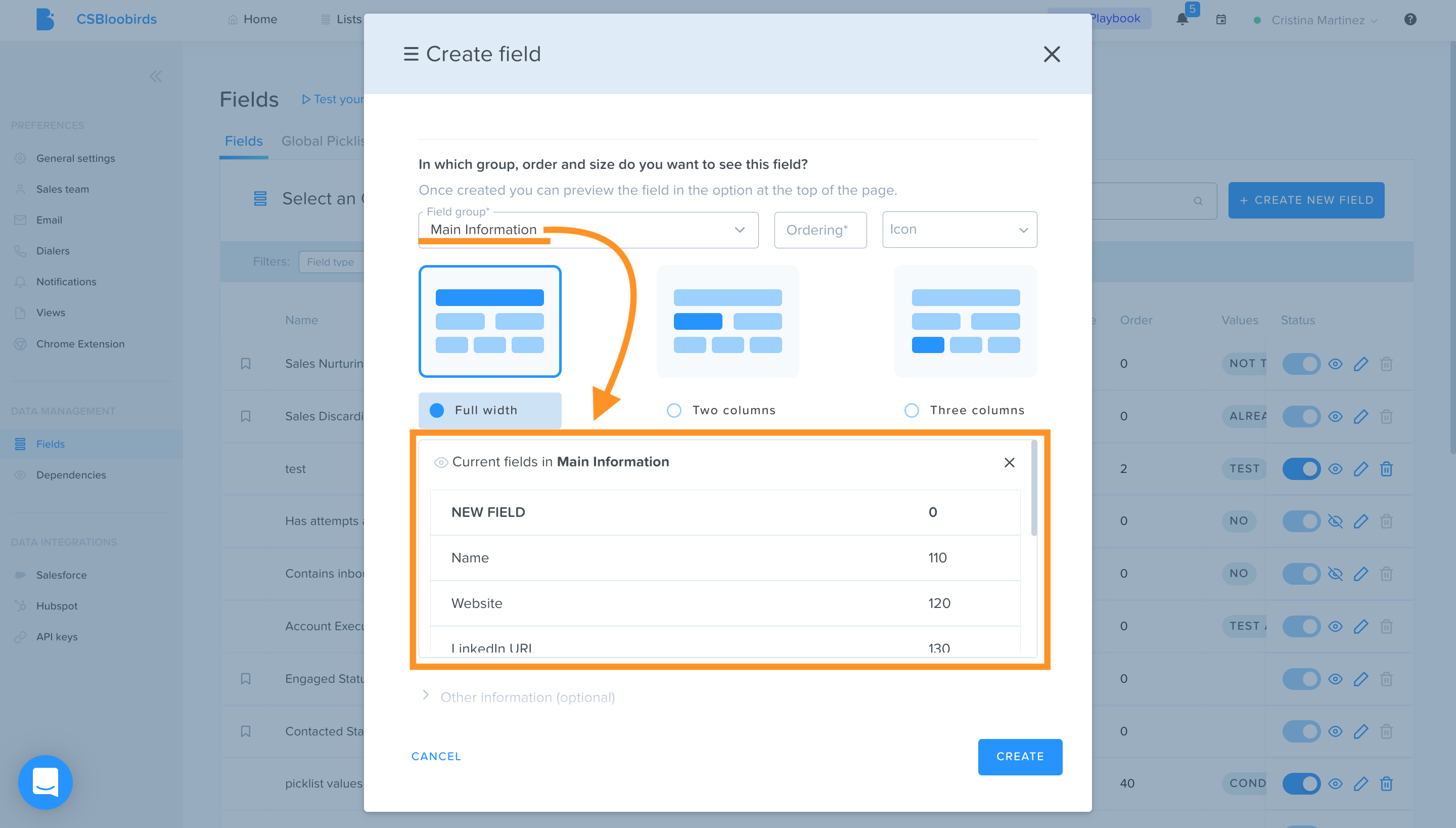 You can preview all of this in the Test your layouts at the top of the page.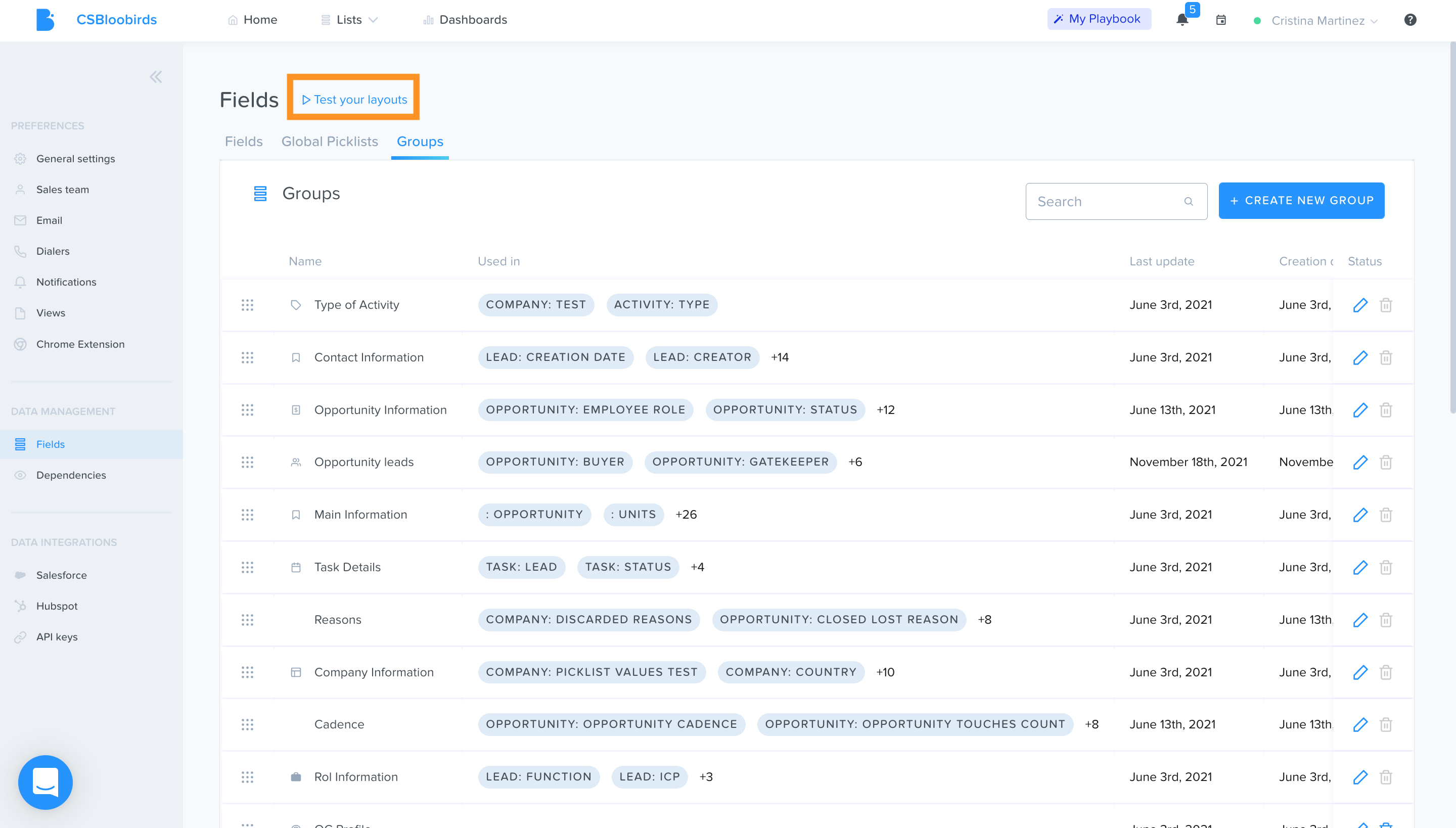 Finally, for each global group, you have the option of editing or deleting it.

By clicking on the delete icon, a pop-up will appear asking if you are sure. Click on DELETE.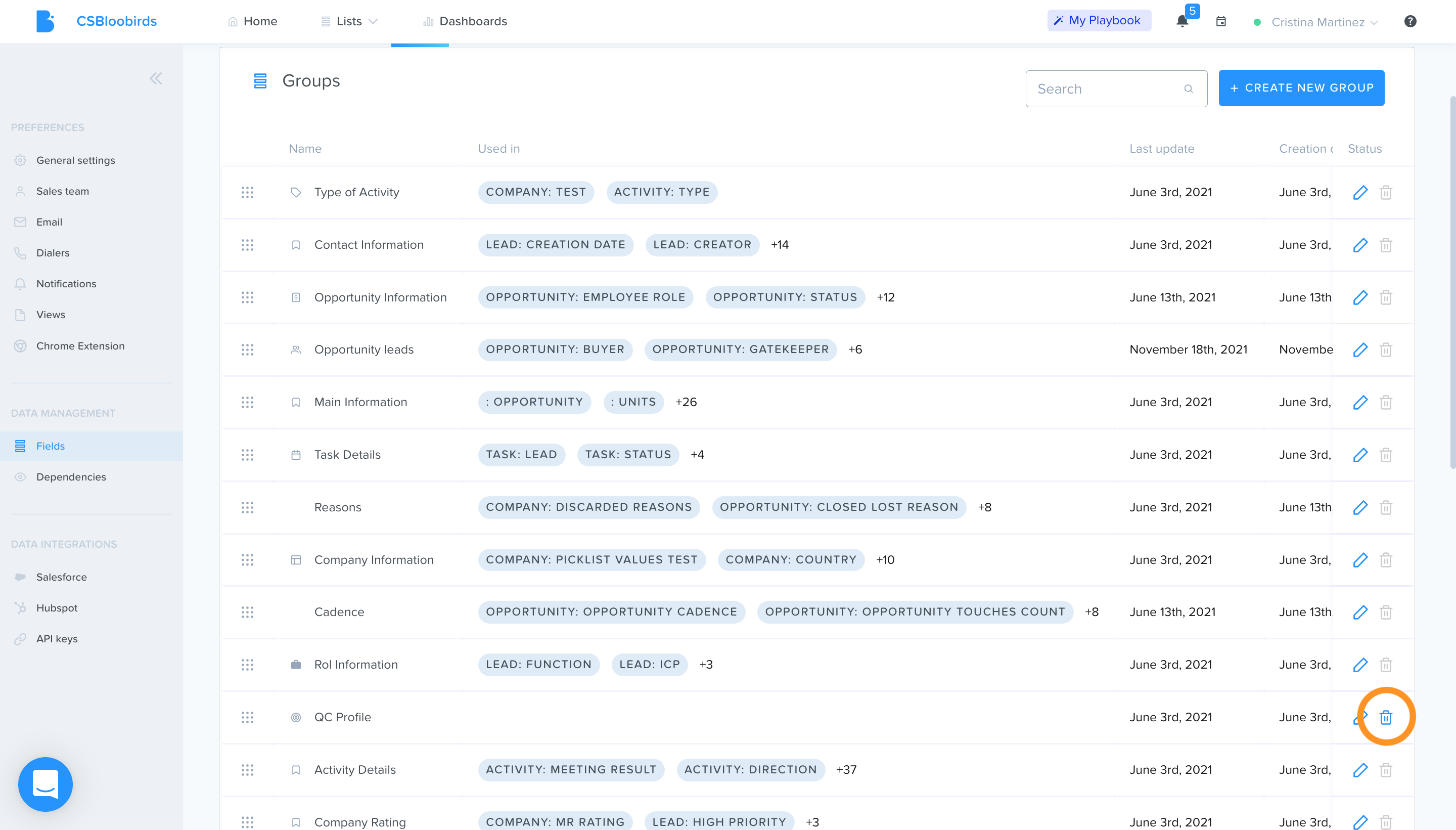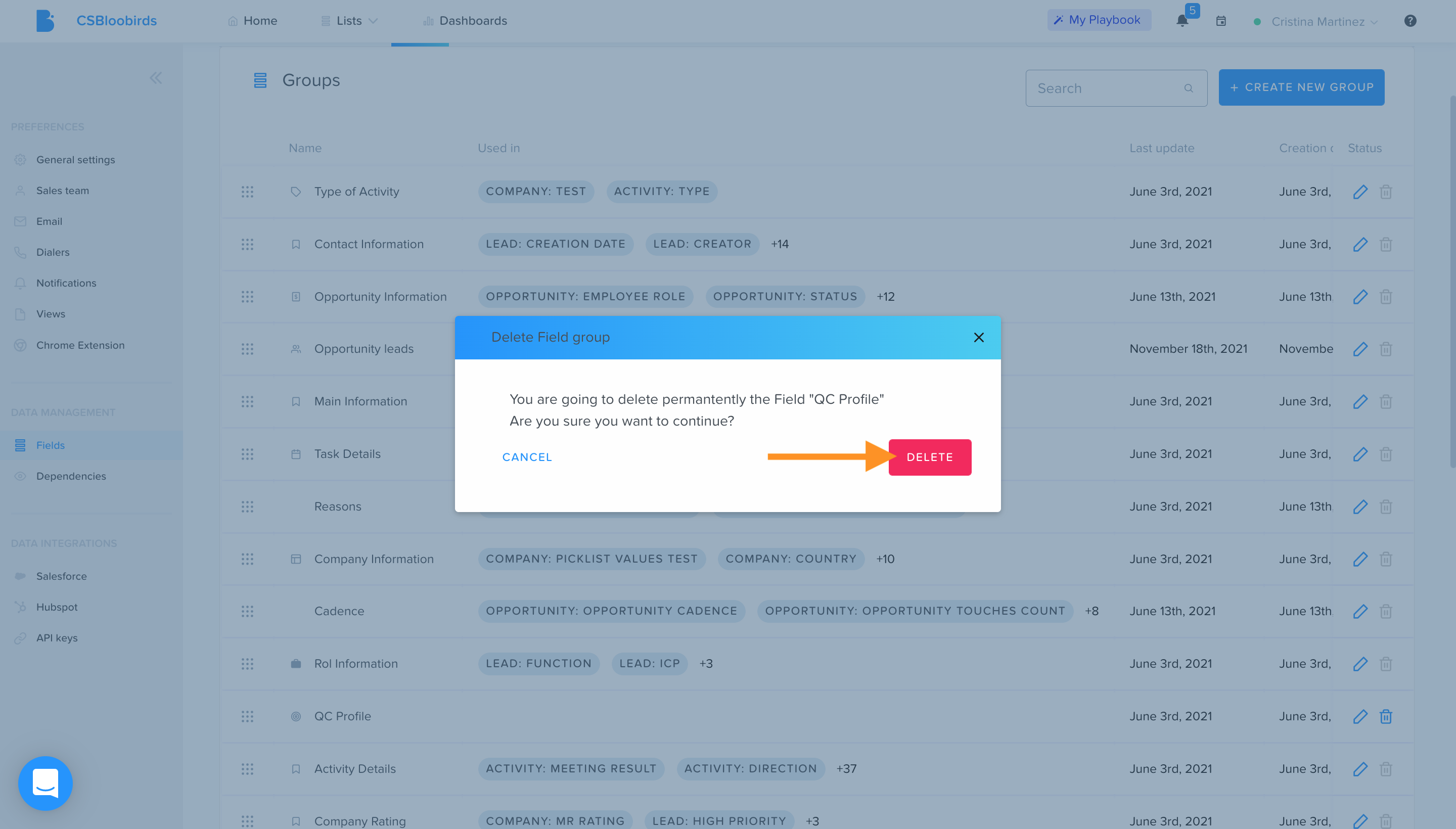 Remember that those system fields created by Bloobirds can't be deleted or managed by you.