What is it?
Here you can edit the information visible in the company and lead view.
How does it work?
To easily manage it, you need to click on your user name. Then, click on Account Settings.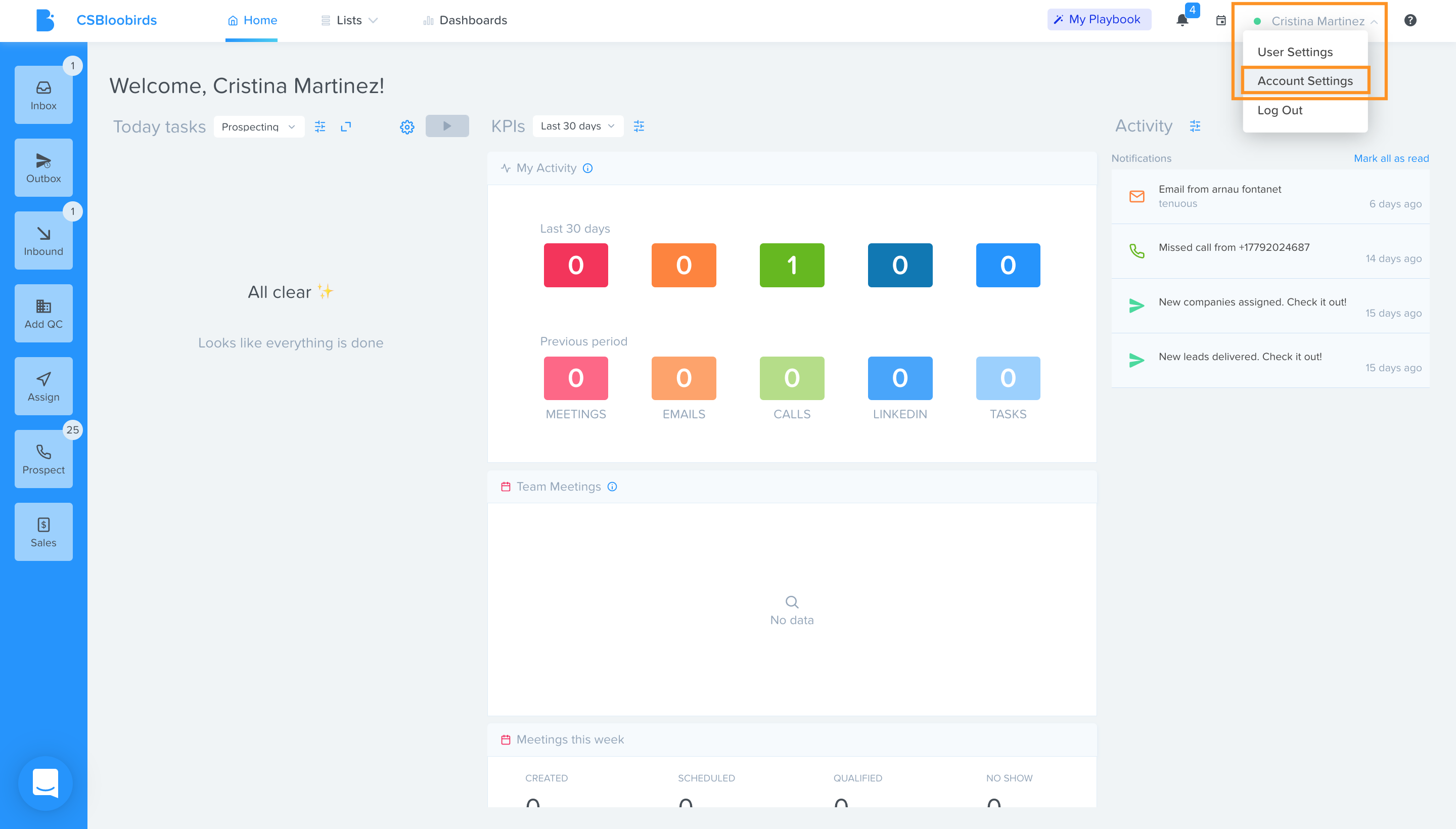 Go to preferences, specifically to Views.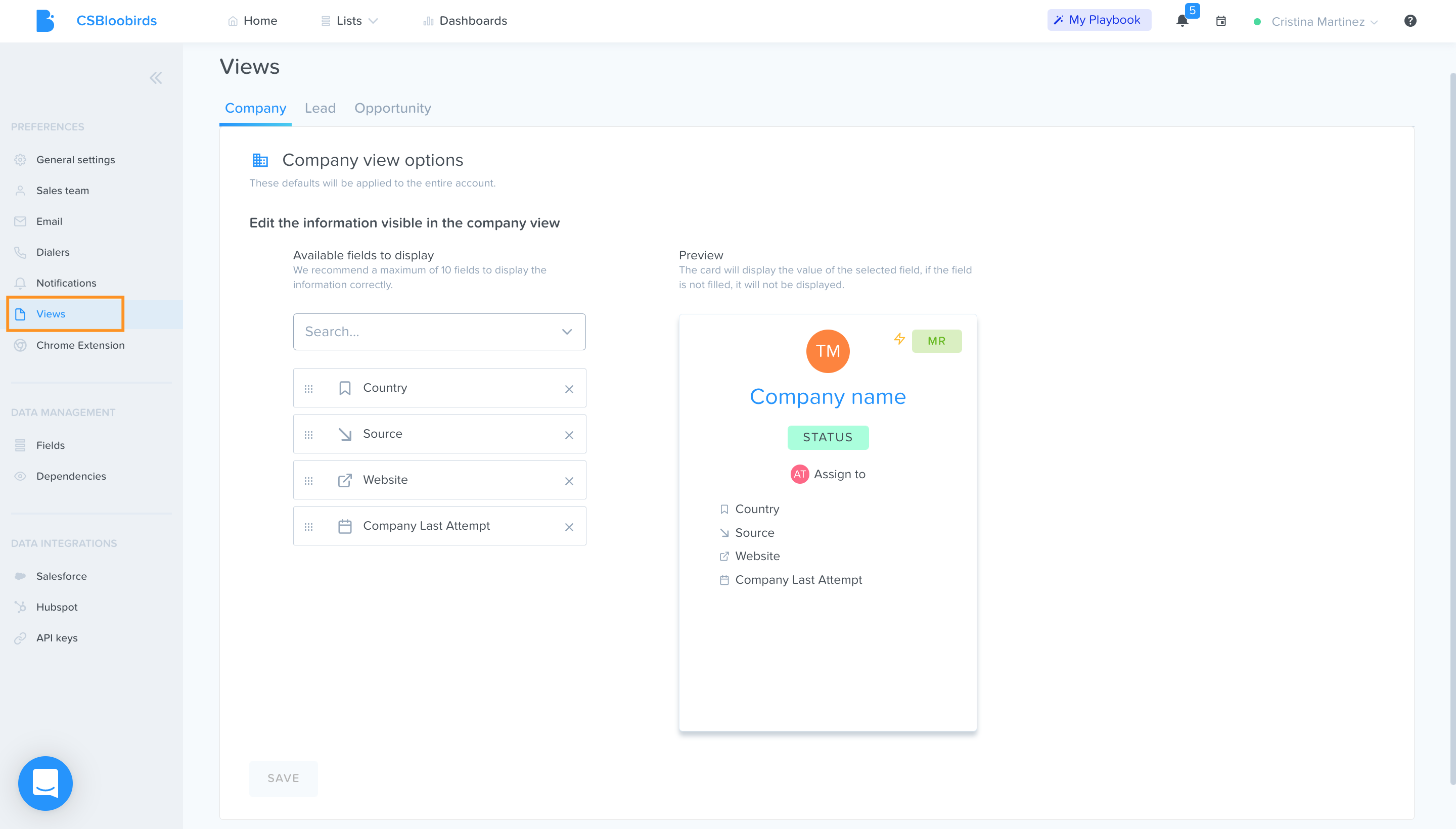 You have the company and lead settings.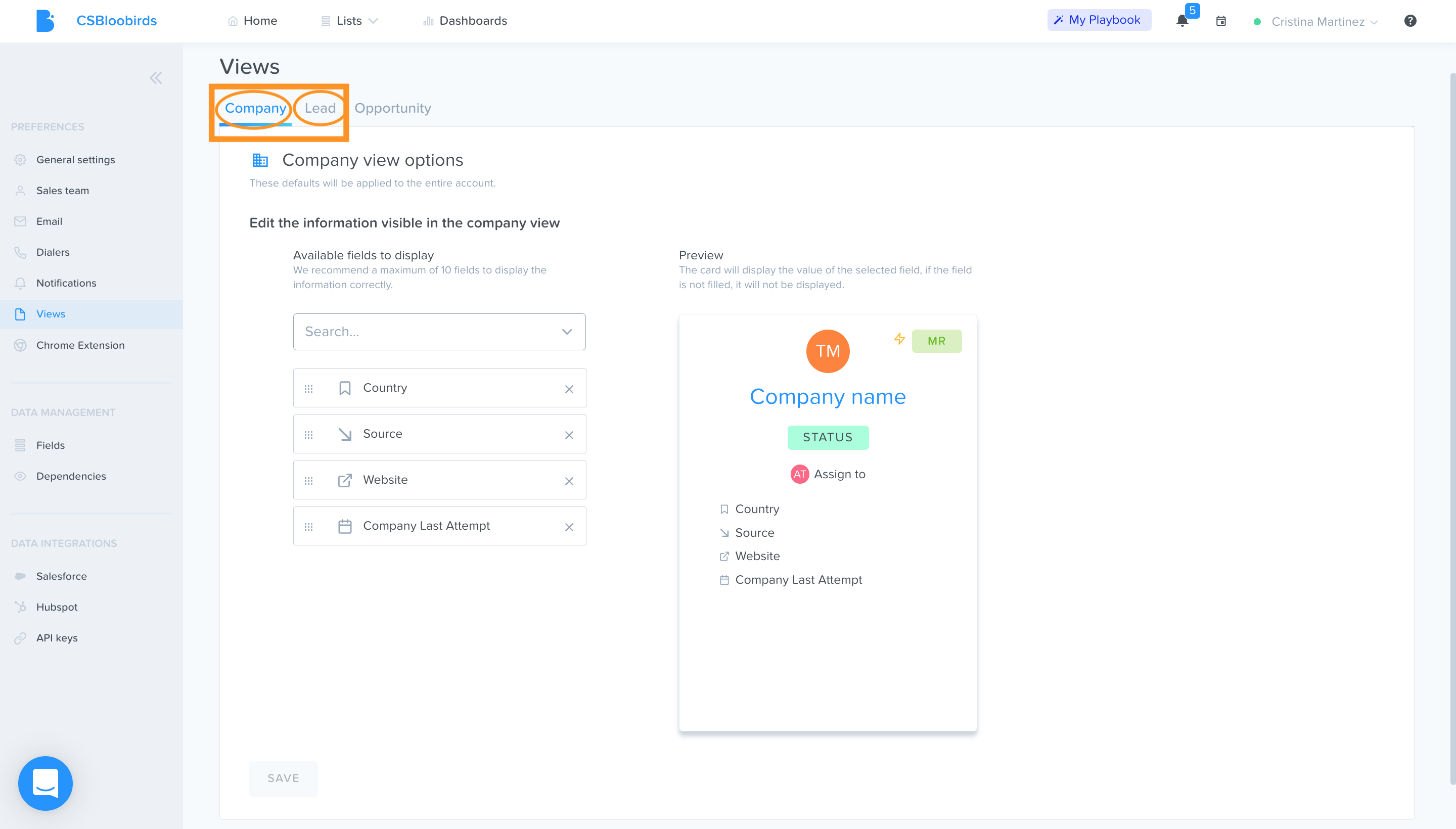 If you click on one of them, you'll find two parts:
- Available fields to display: All the fields you've added because you want to see them in the view. You can click on the picklist and choose as many as you want. We recommend a maximum of 10 fields to display the information correctly. Here you can also delete those fields you don't want to see anymore.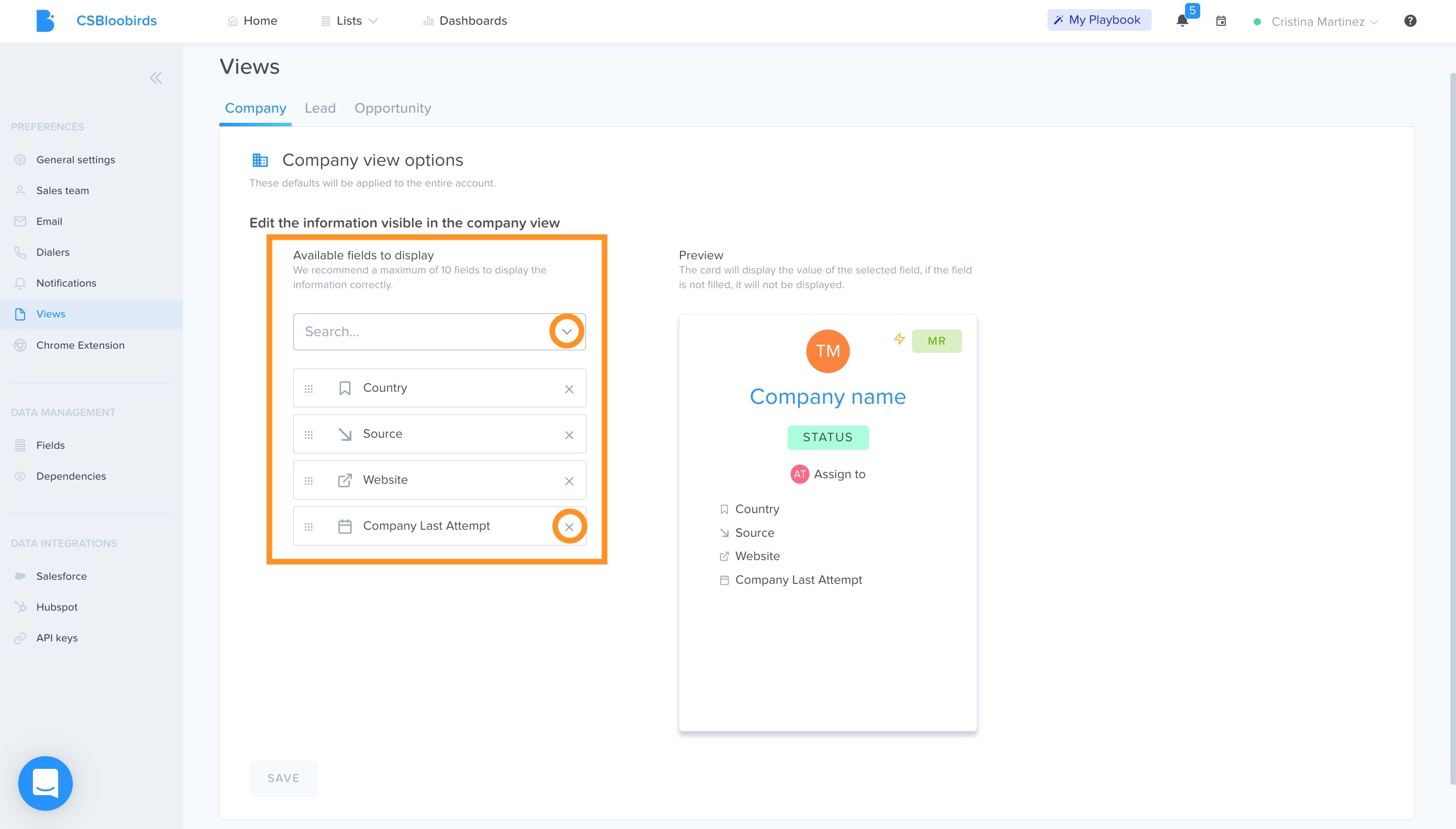 - Preview: How you see the fields you've added to be displayed. The card will display the value of the selected field, if the field is not filled, it will not be displayed.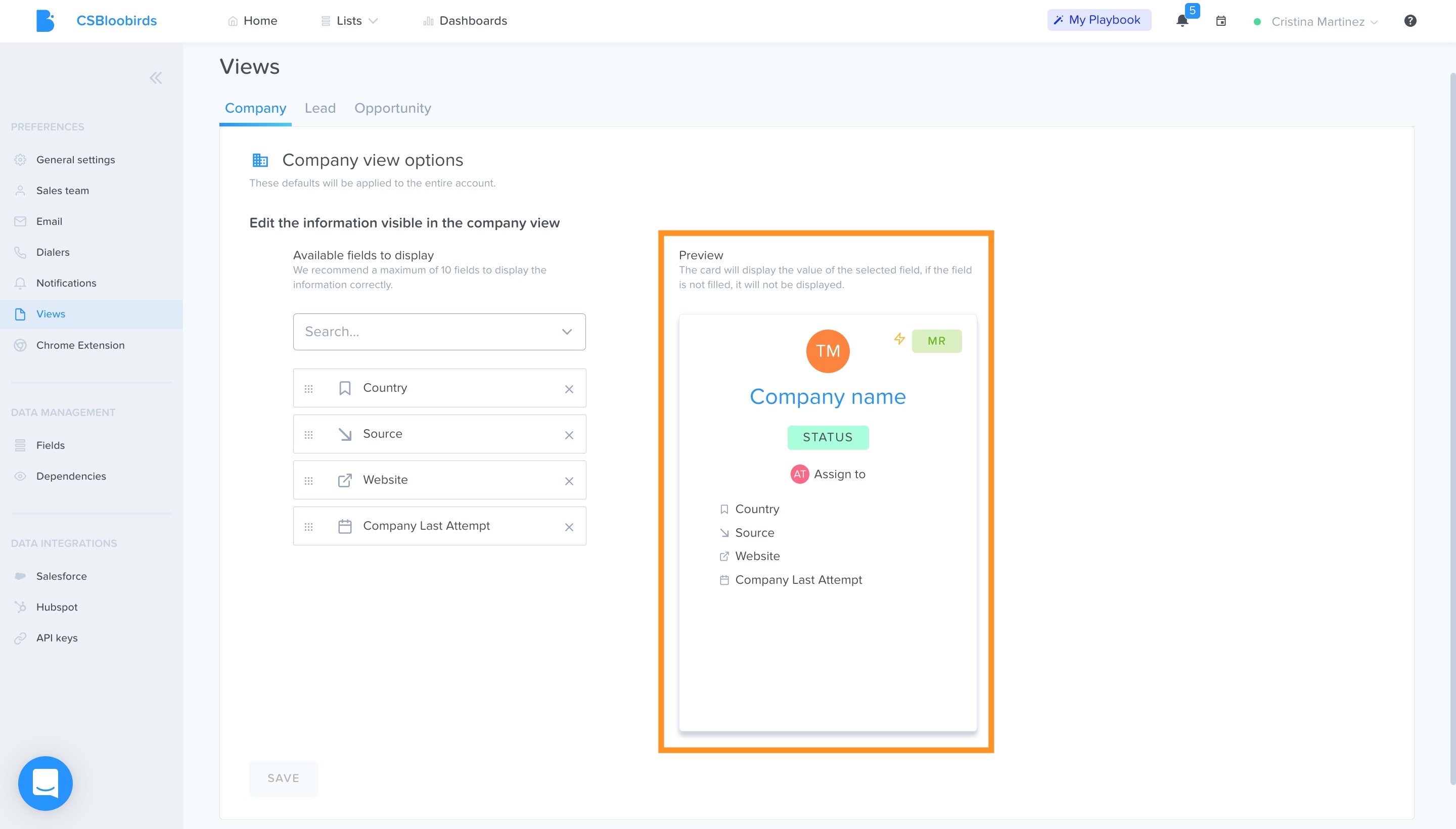 Remember to SAVE changes.