What is it?
In this tab, you can download the Bloobirds Capture plugin. It allows you to research your prospects on LinkedIn and save them right into Bloobirds quickly and easily!
How does it work?
If you want to download the Bloobirds Chrome Extension for LinkedIn you can easily do it by clicking on your user name and then selecting User settings.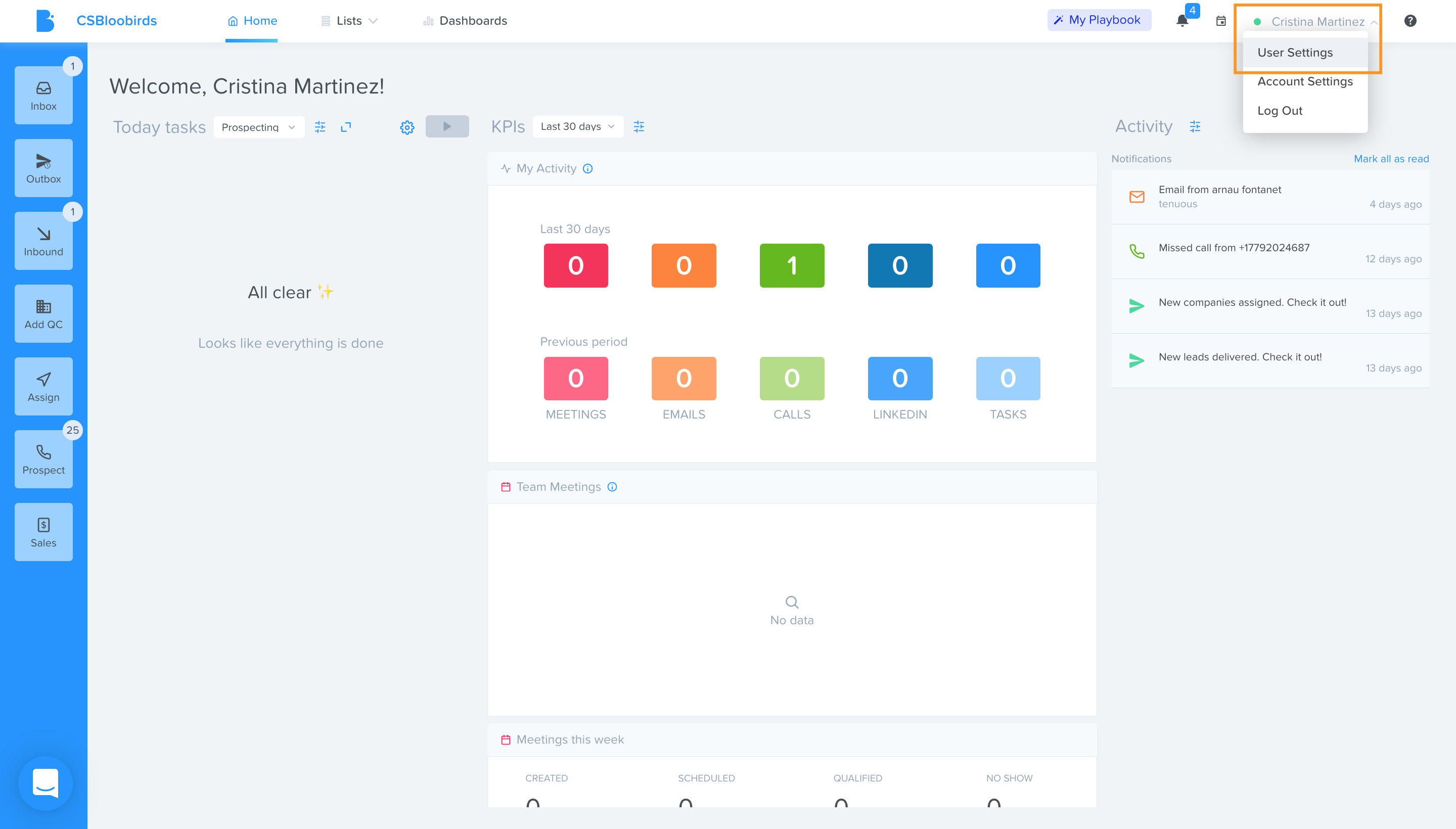 Go to LinkedIn.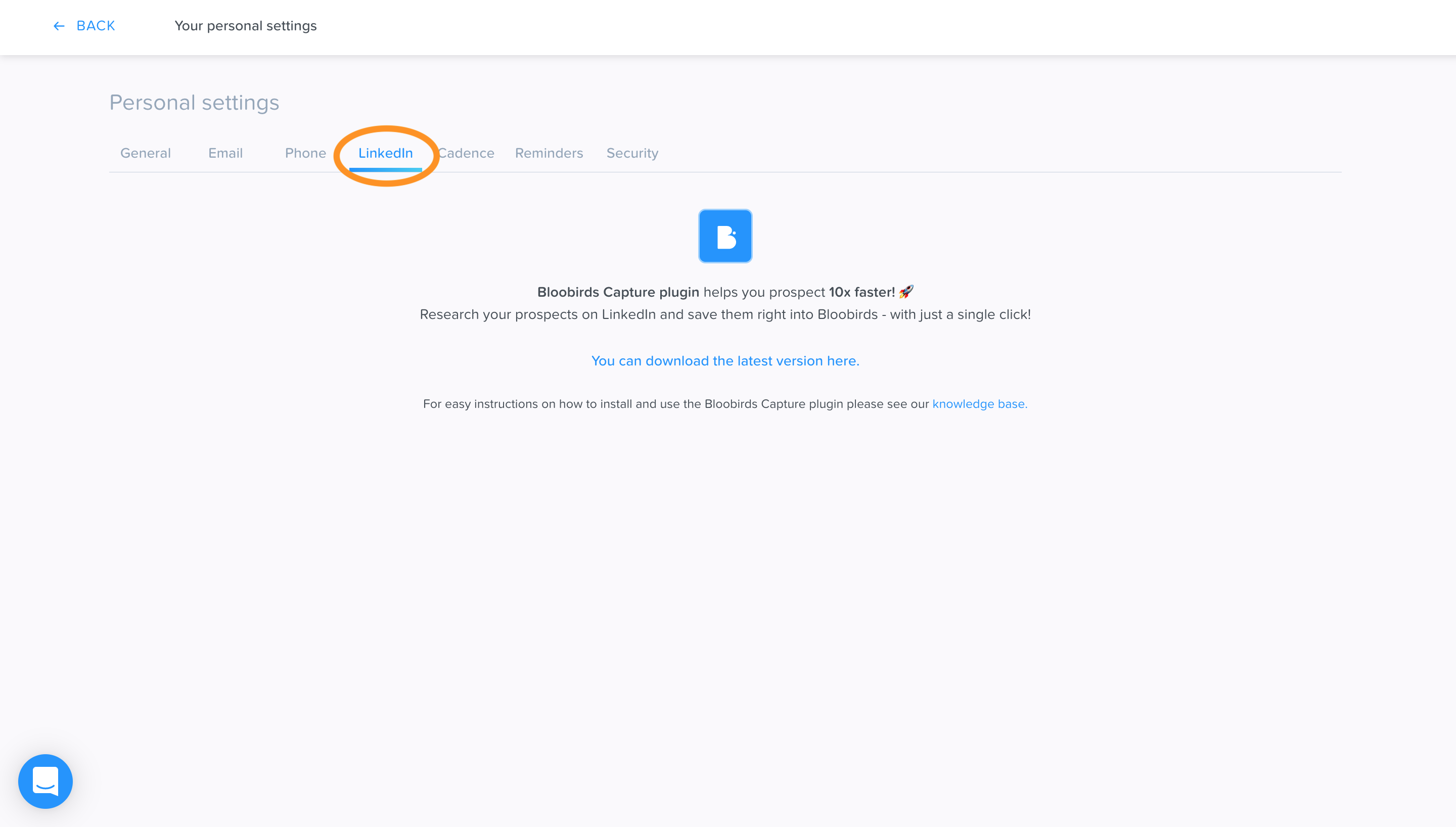 Click on the link to download the latest version.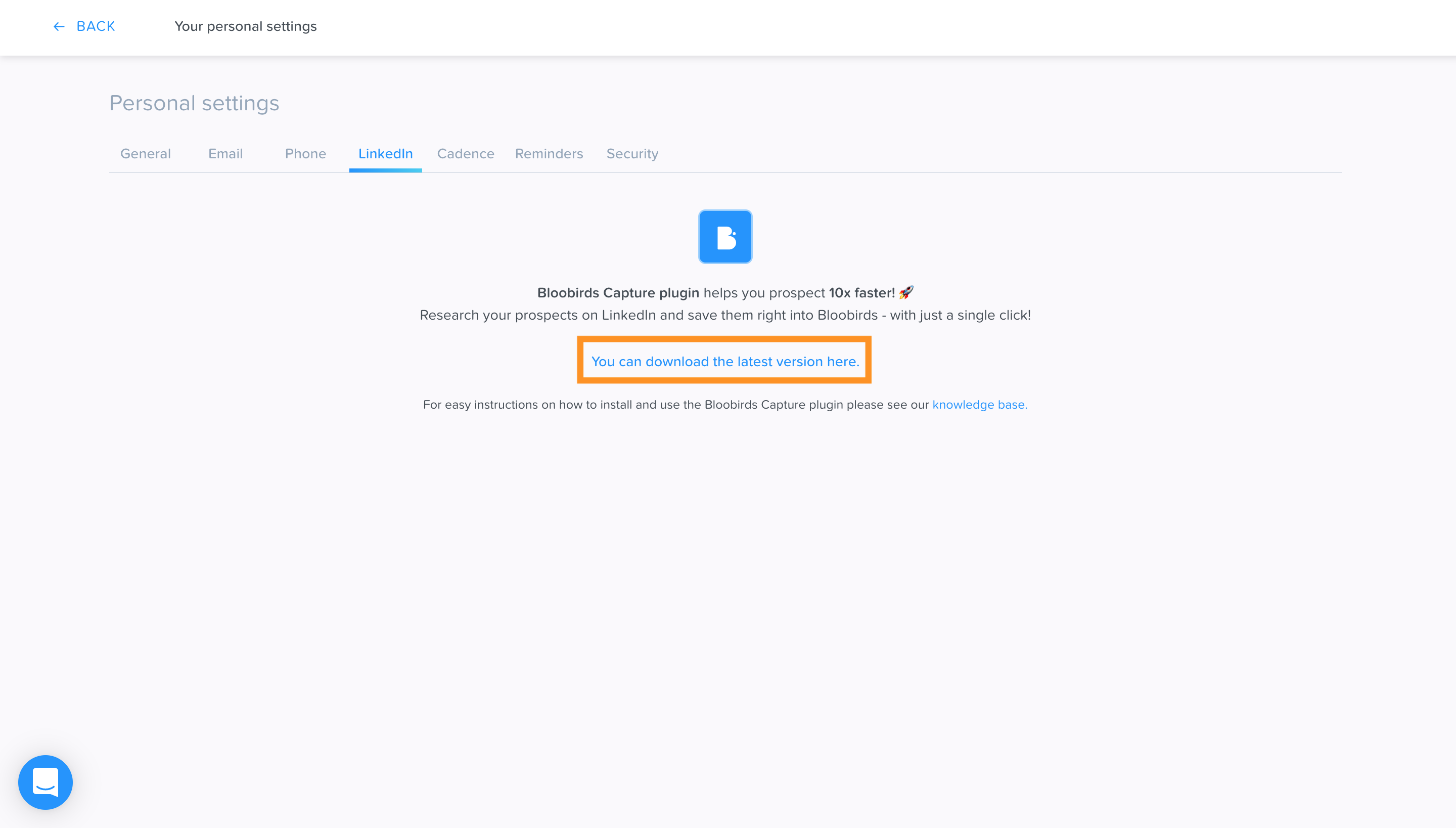 You'll be redirected to the Chrome Web Store. Click on Add to Chrome.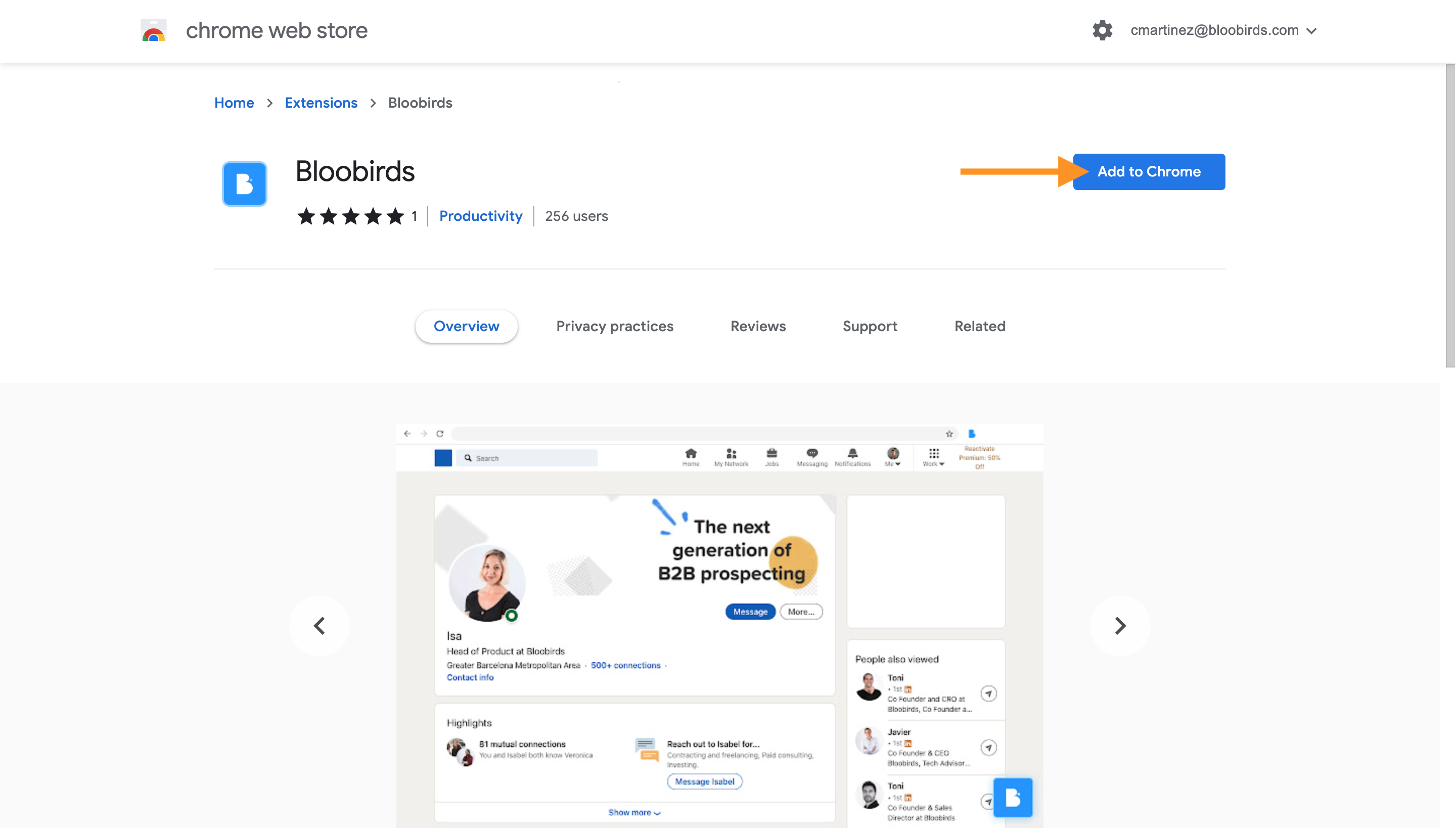 You'll be asked if you want to install it. Click on Añadir extensión.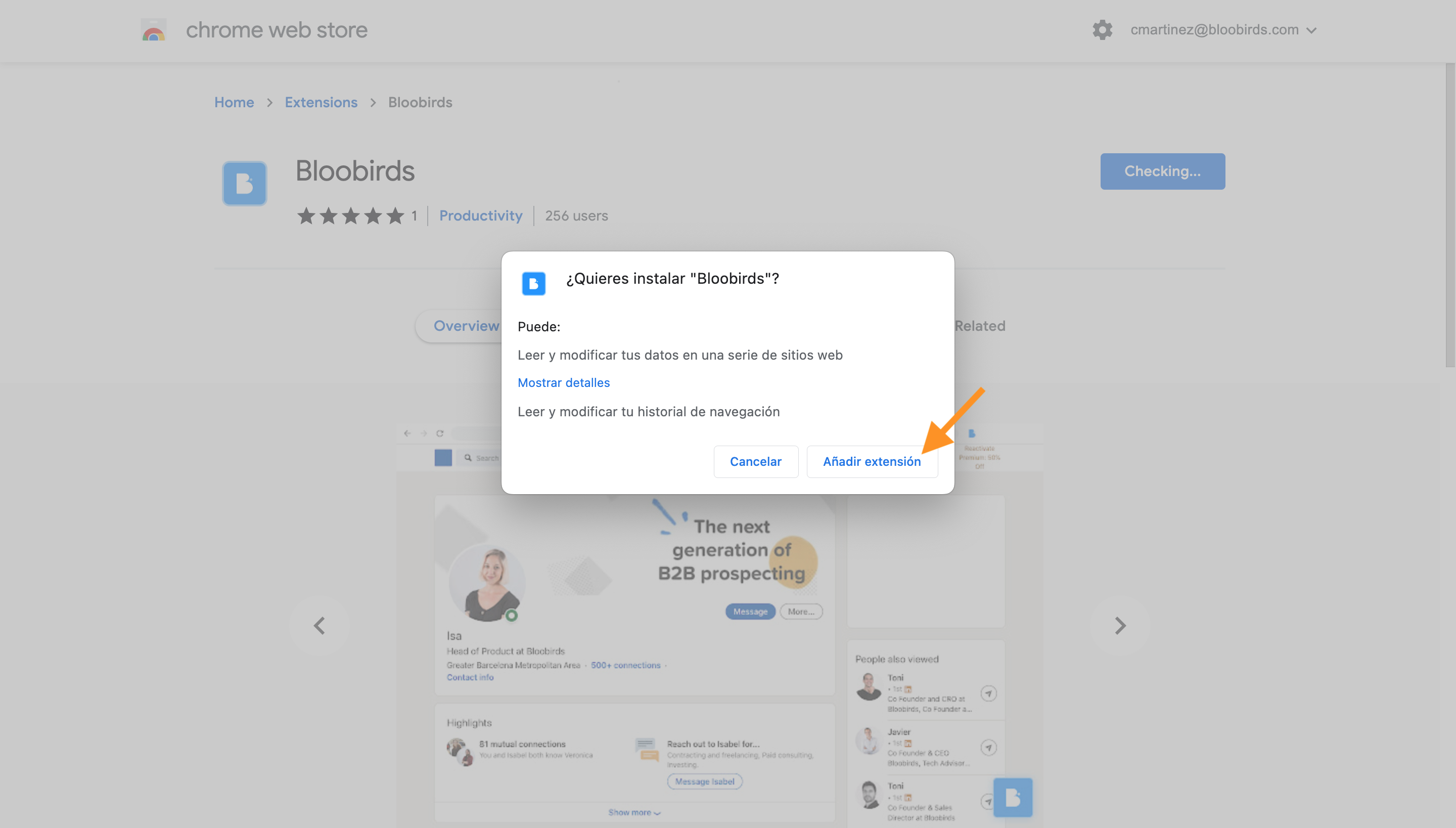 A warning will appear on the top of the screen saying that the Bloobirds extension has been added to Chrome.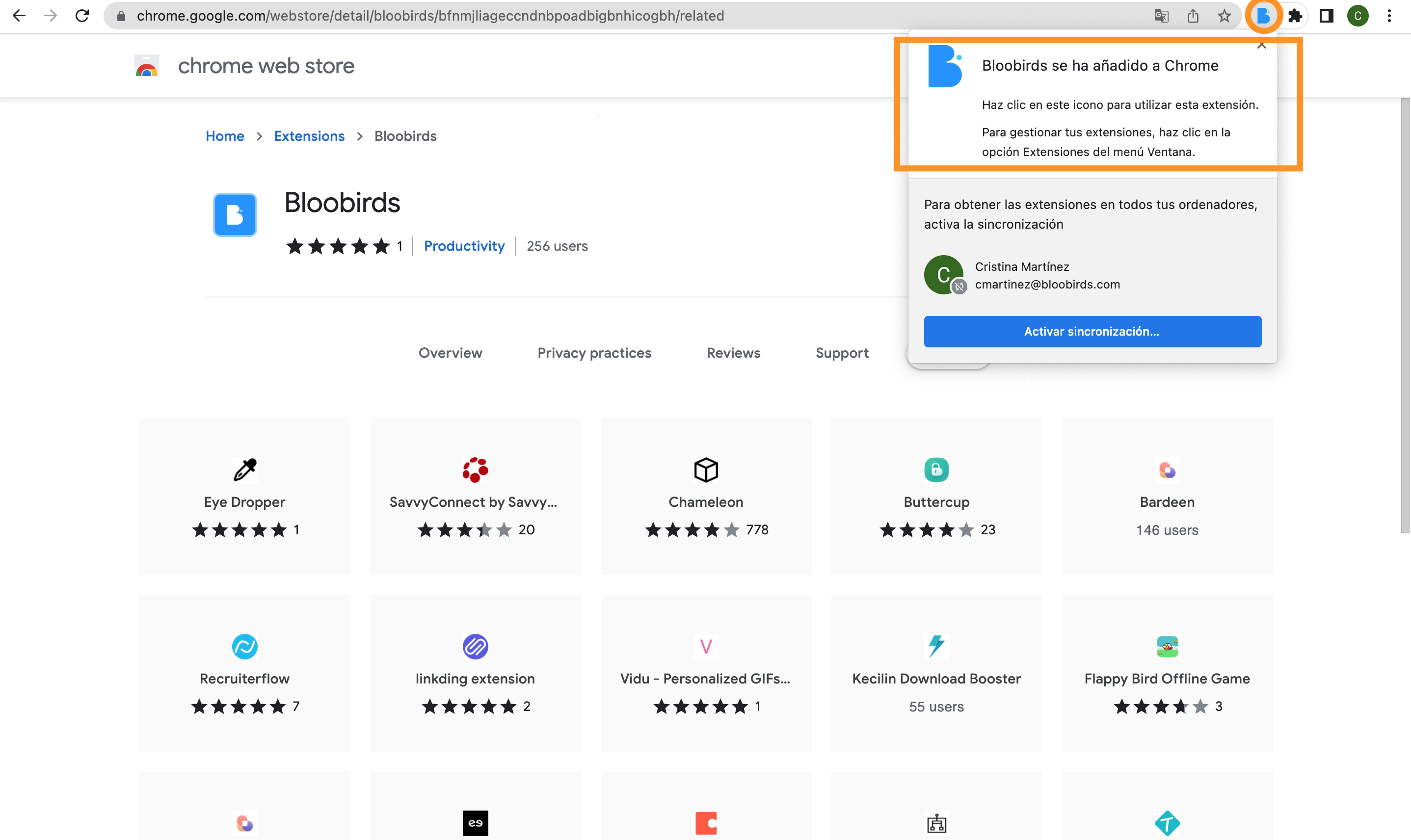 We recommend you pin it up by clicking on the icon.