With this feature, Bloobirds synchronizes all the emails sent (outgoing) and received (incoming) from registered leads. You can synchronize more than one email account for the same user.
We support Gmail and Outlook as email service providers. If you have any questions, our support team will be happy to assist you.
How does it work?
If you want to manage your email settings you can easily do it by clicking on your user name and then selecting User settings.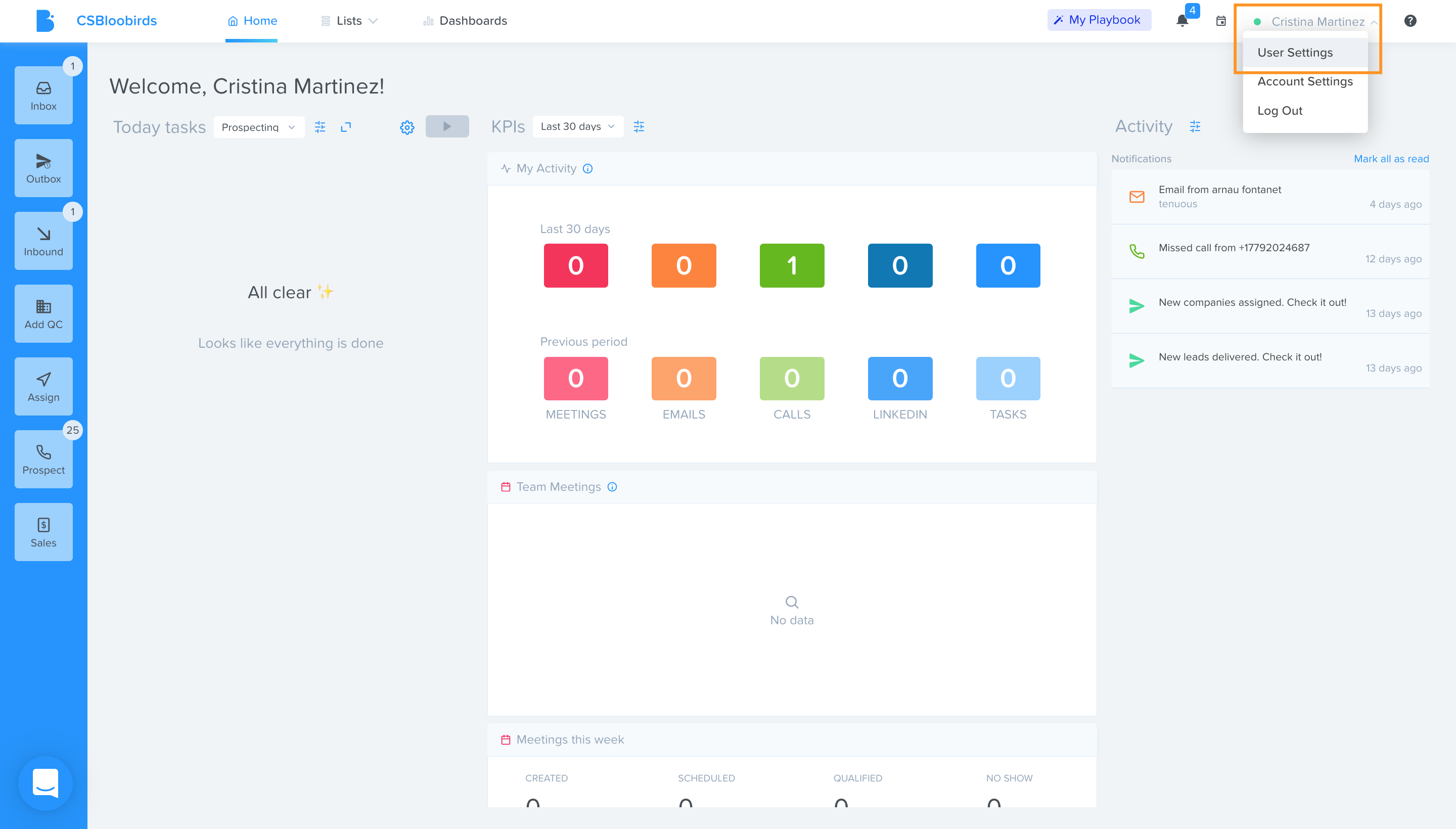 Once you are in the user settings > email, you'll see all its configurations.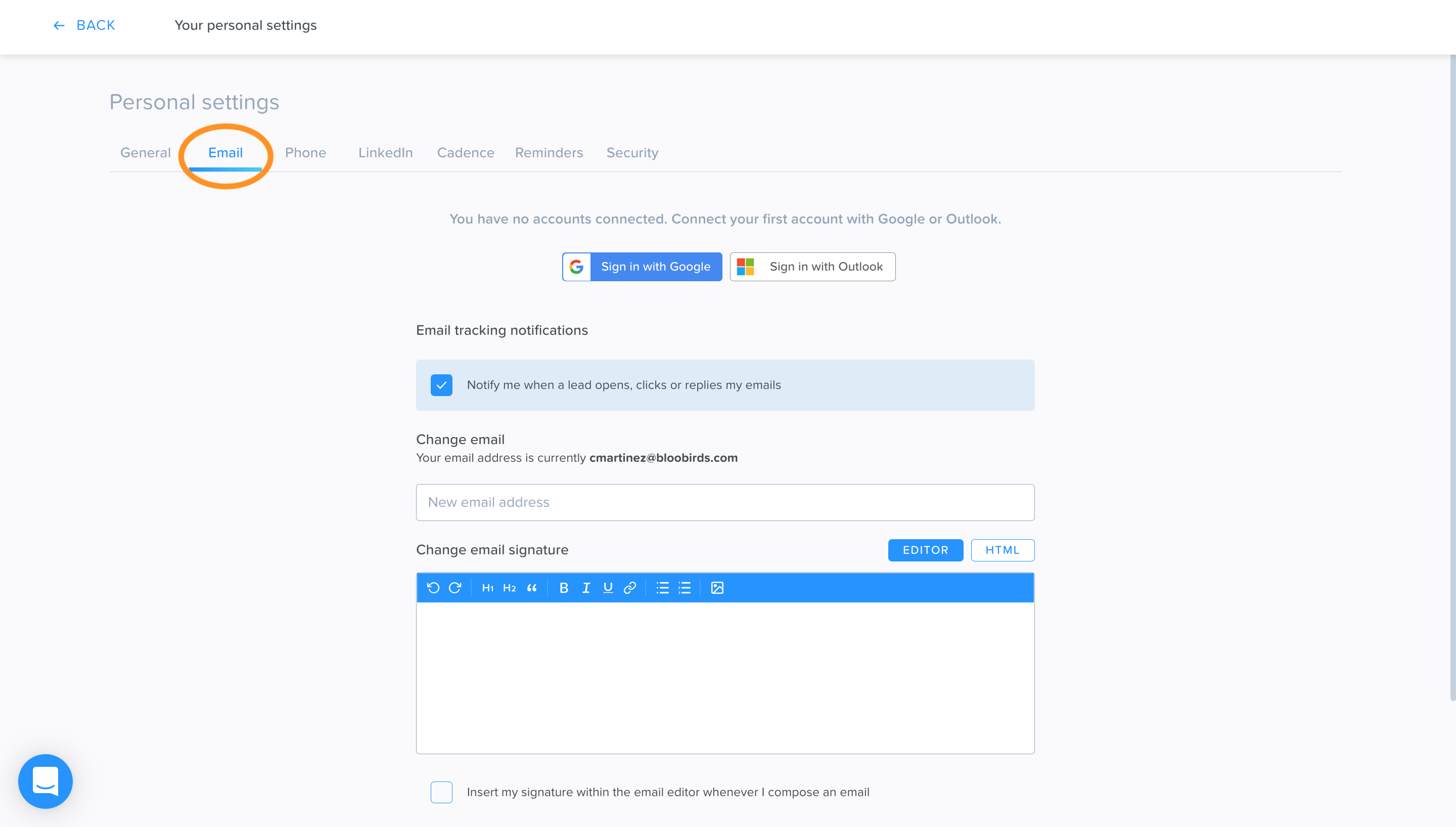 Connect an account
First of all, you need to connect an email account. Remember you can add more than one. Click on Sign in with Google or Sign in with Outlook, depending on the email service provider you have.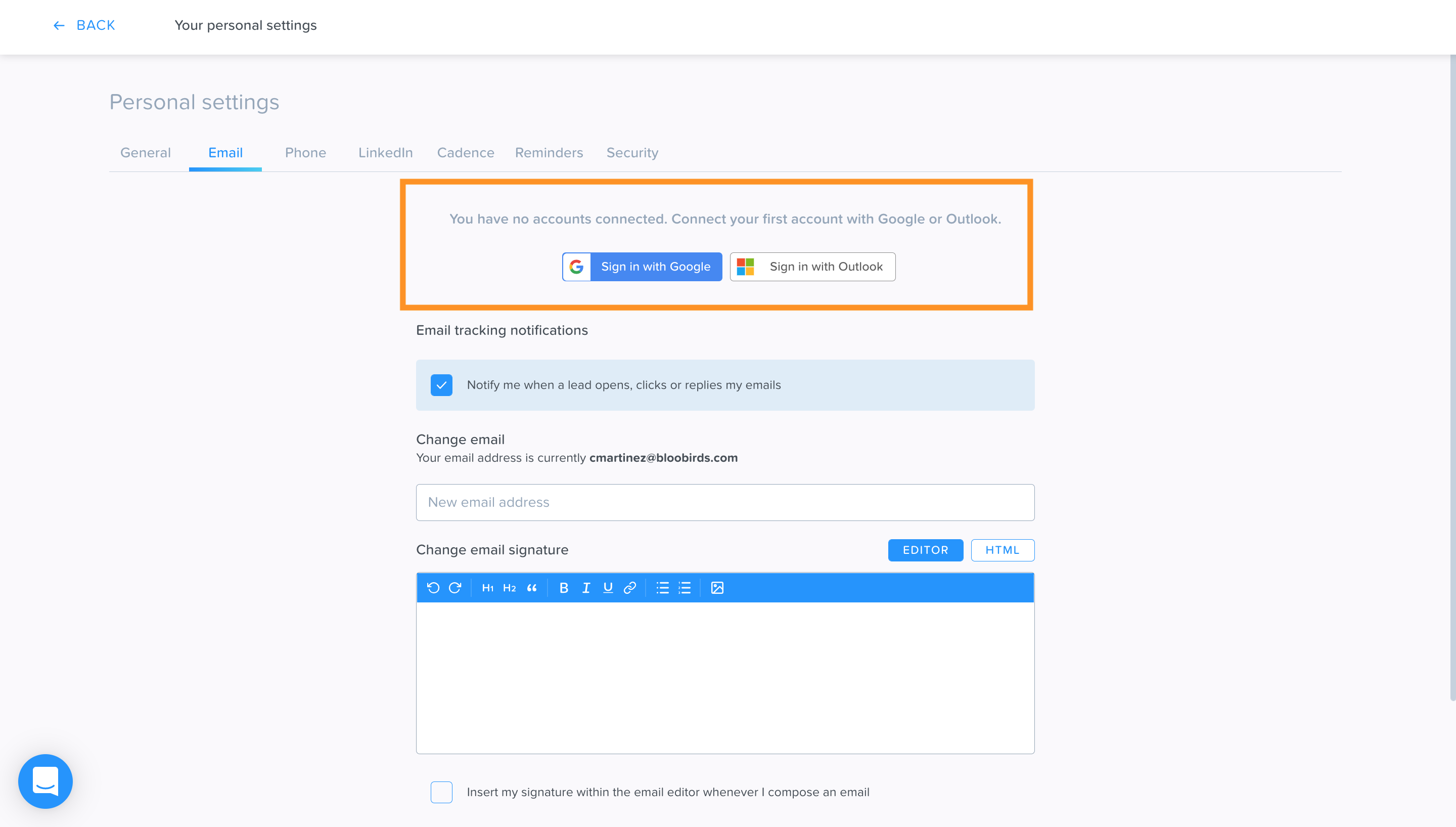 You'll be redirected and asked to write your email account to integrate it to Bloobirds. Click on LOG IN.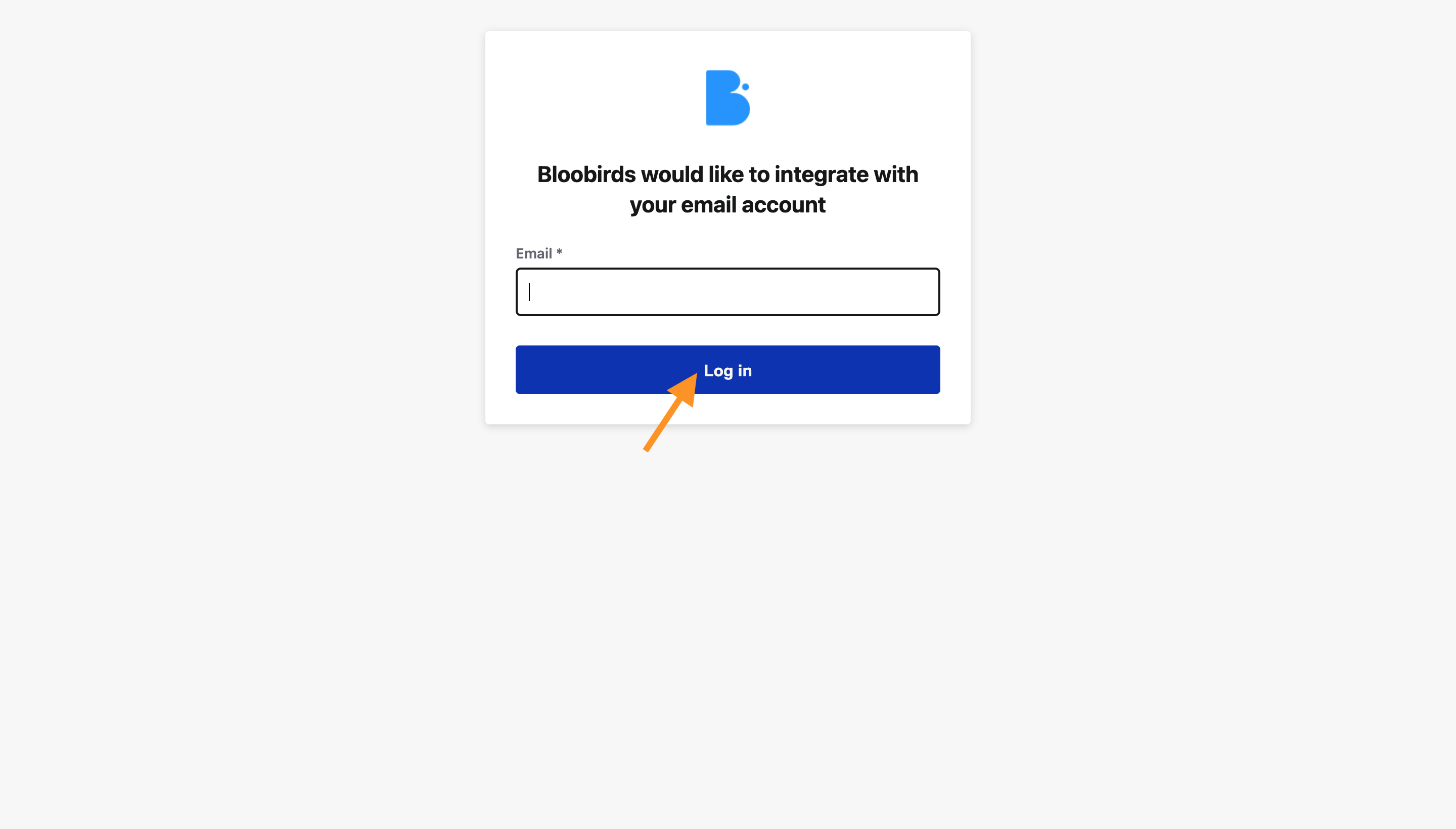 Then, confirm the email service provider by clicking on Sign in with Google or selecting a different provider.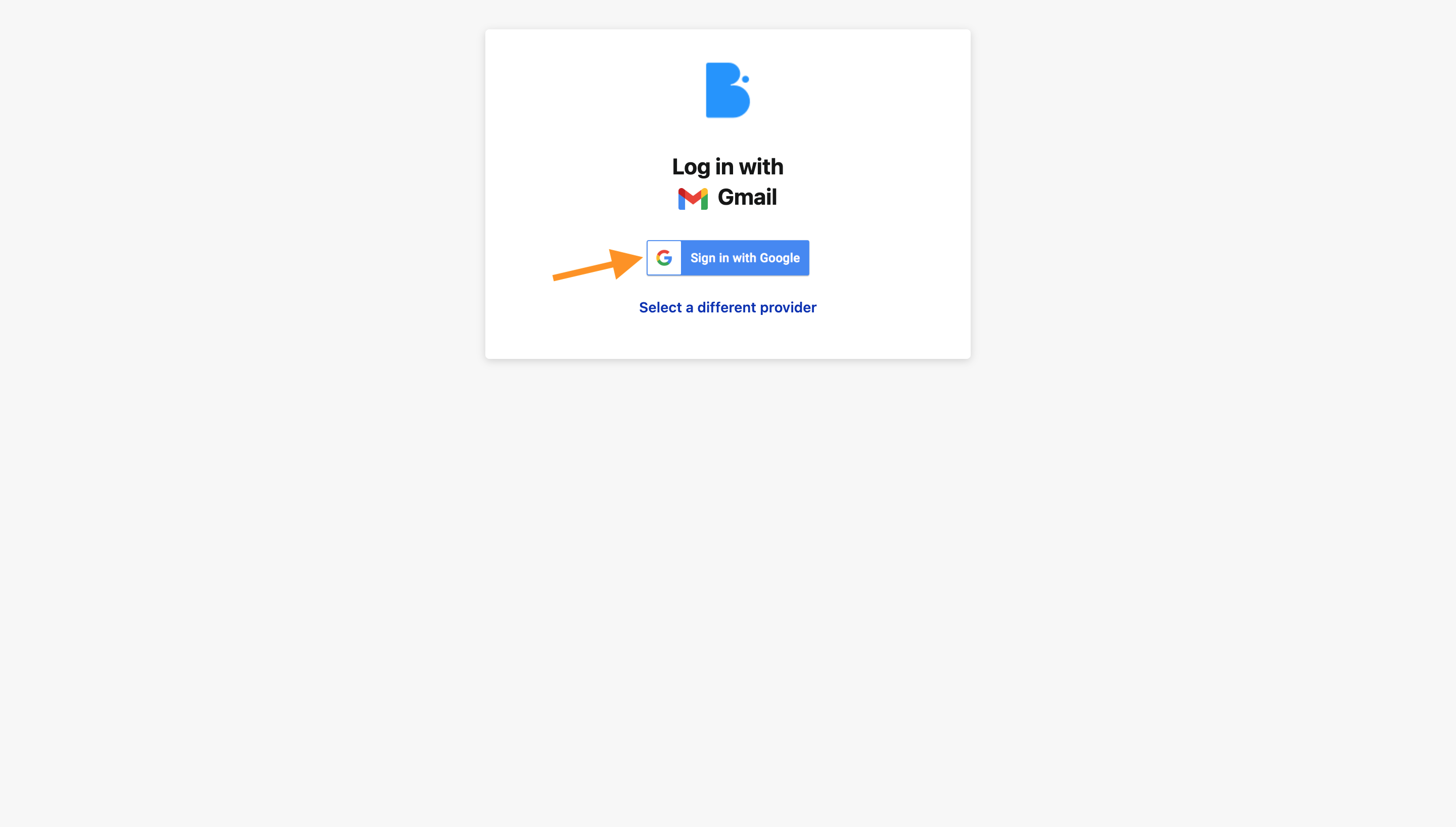 After that, you'll need to choose which account you want to integrate and allow the permissions.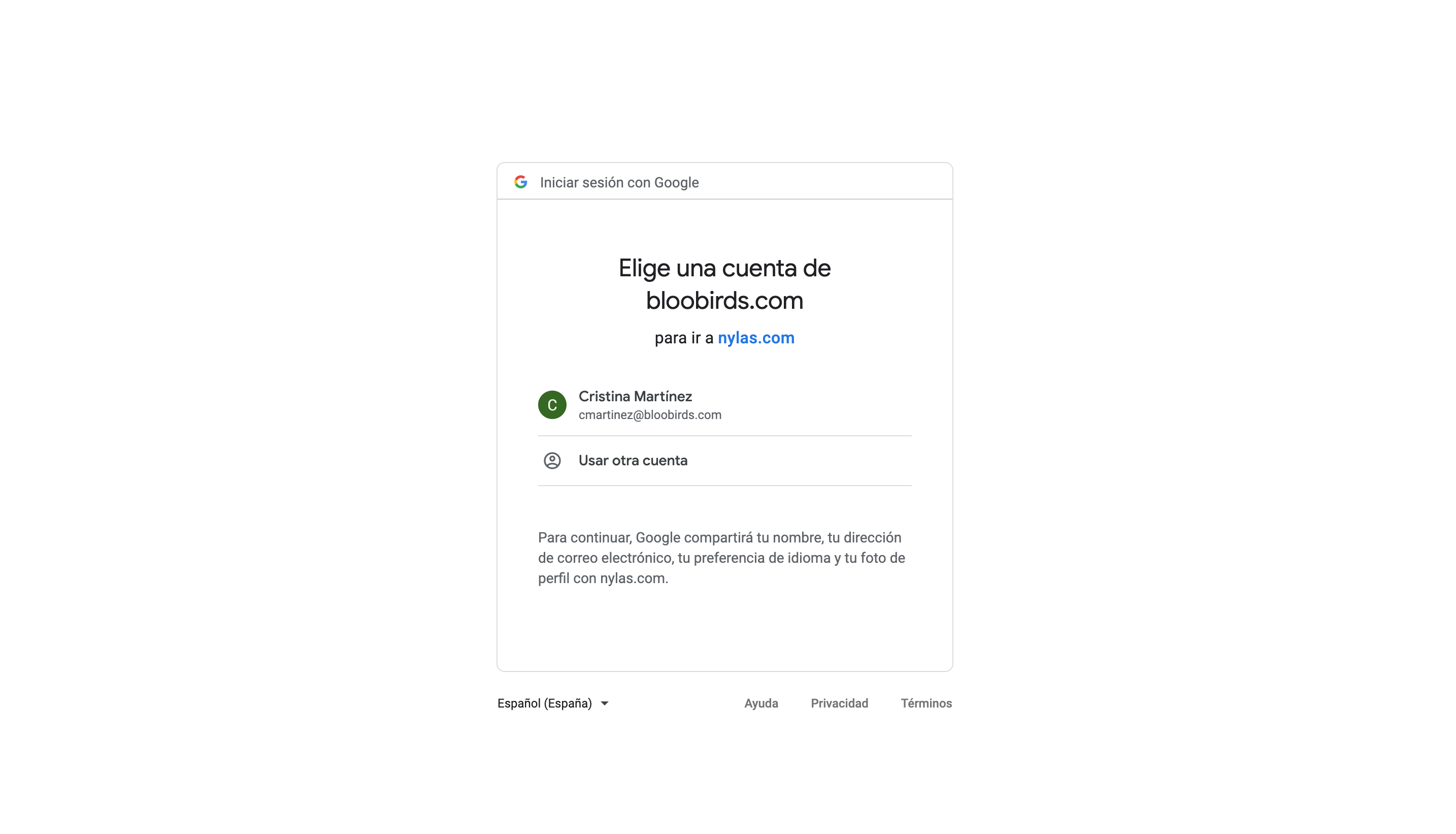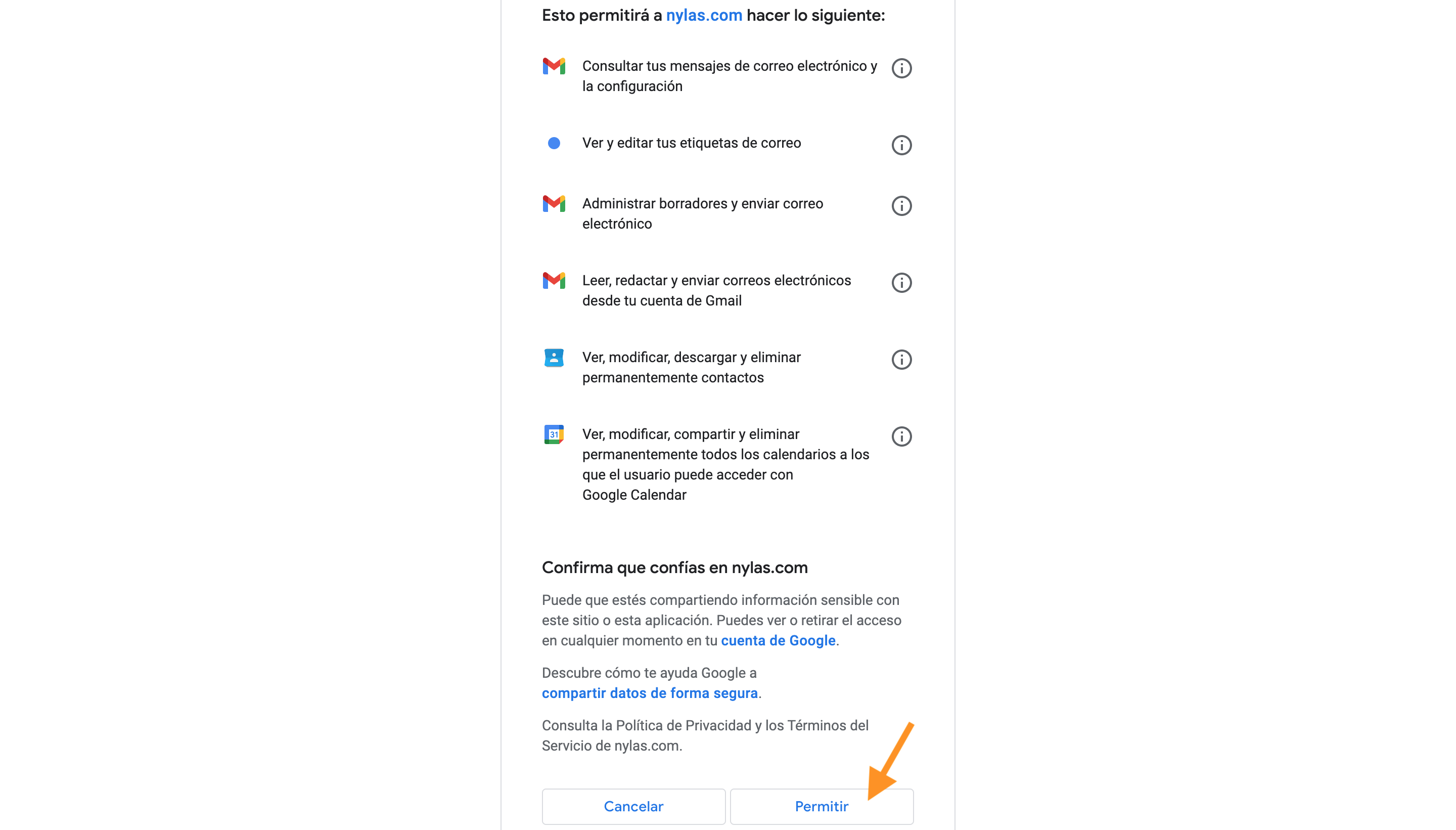 Now you have an account integrated into Bloobirds.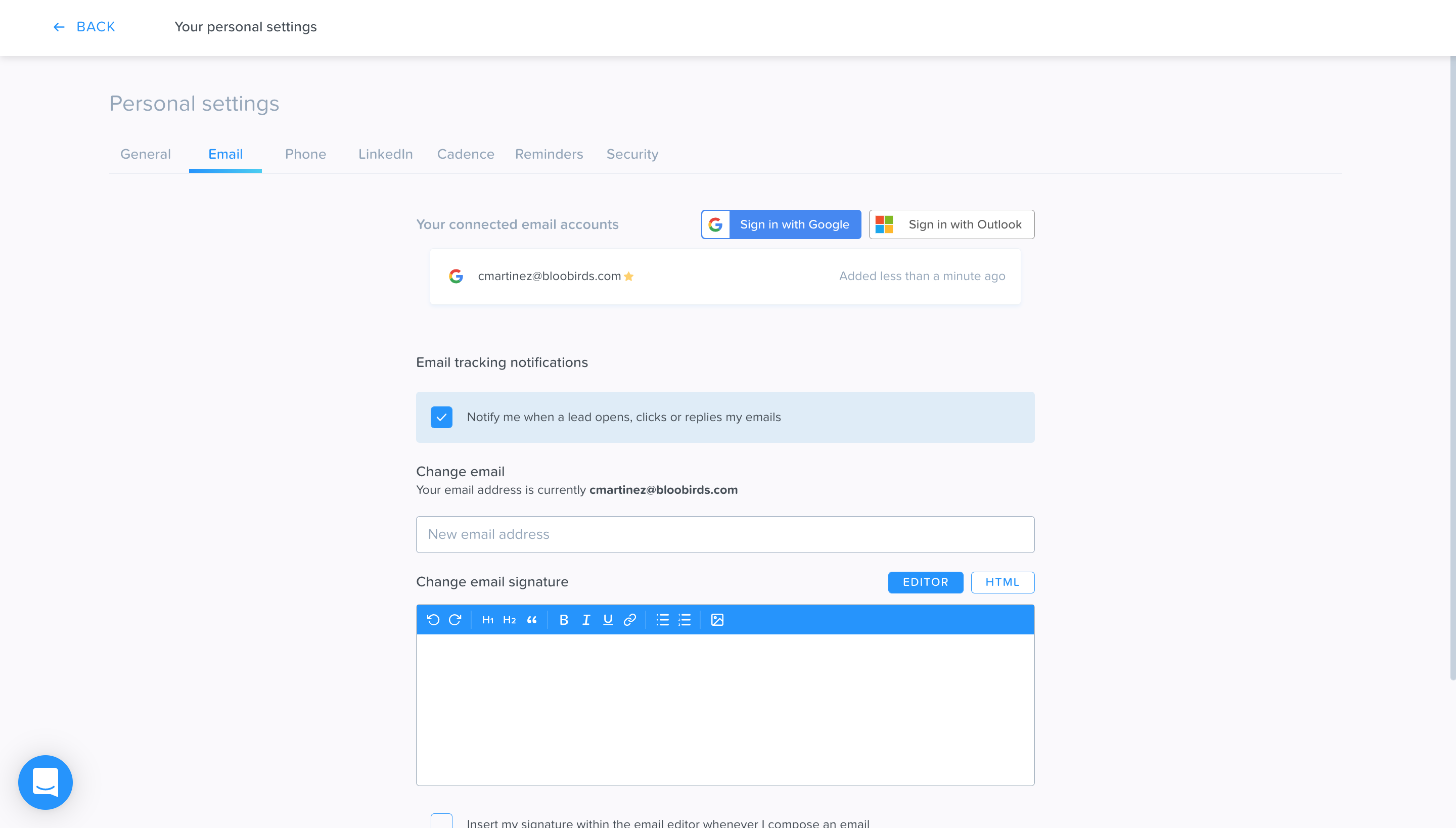 Disconnect an account
If you want to disconnect an account, mouse over the email you have already integrated. From here, you can add an alias, set it as default, or disconnect.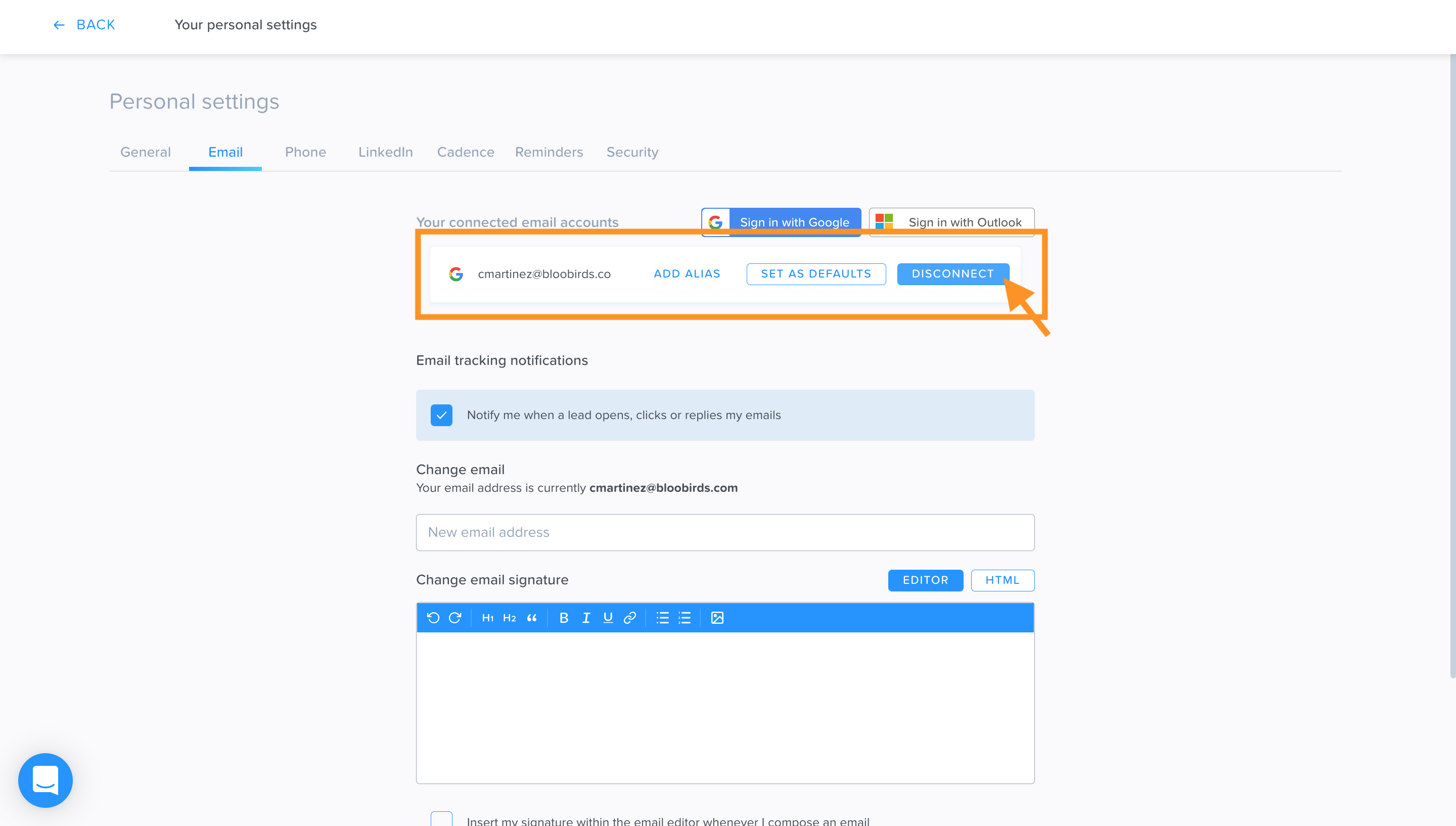 You'll be asked if you are sure to do so. Click on the button that says "Yes, (...)" and click on CONFIRM.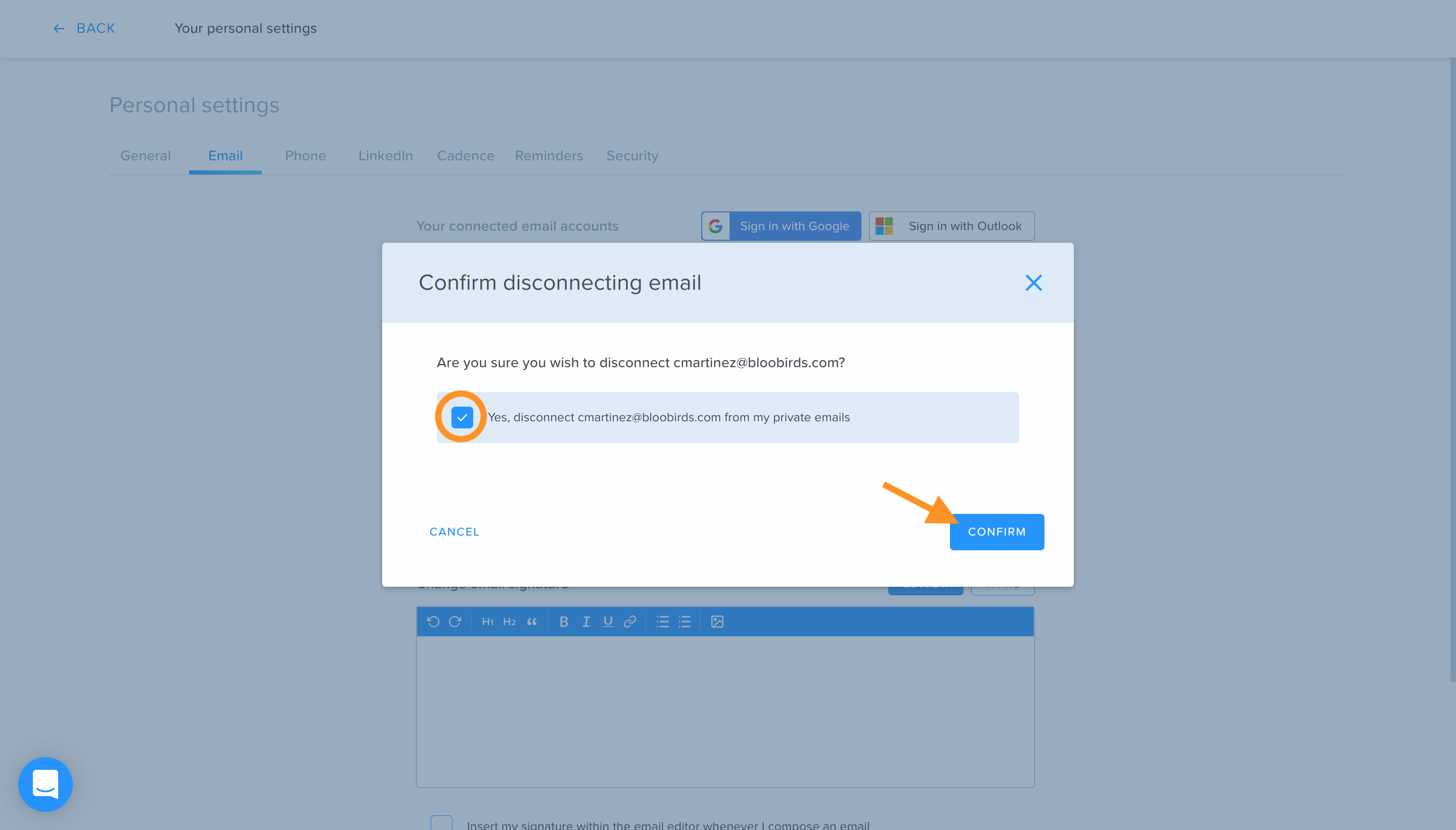 Email tracking notifications
Activate or deactivate the email tracking notifications by just clicking on the button. You'll be notified when a lead opens, click, or replies to your emails.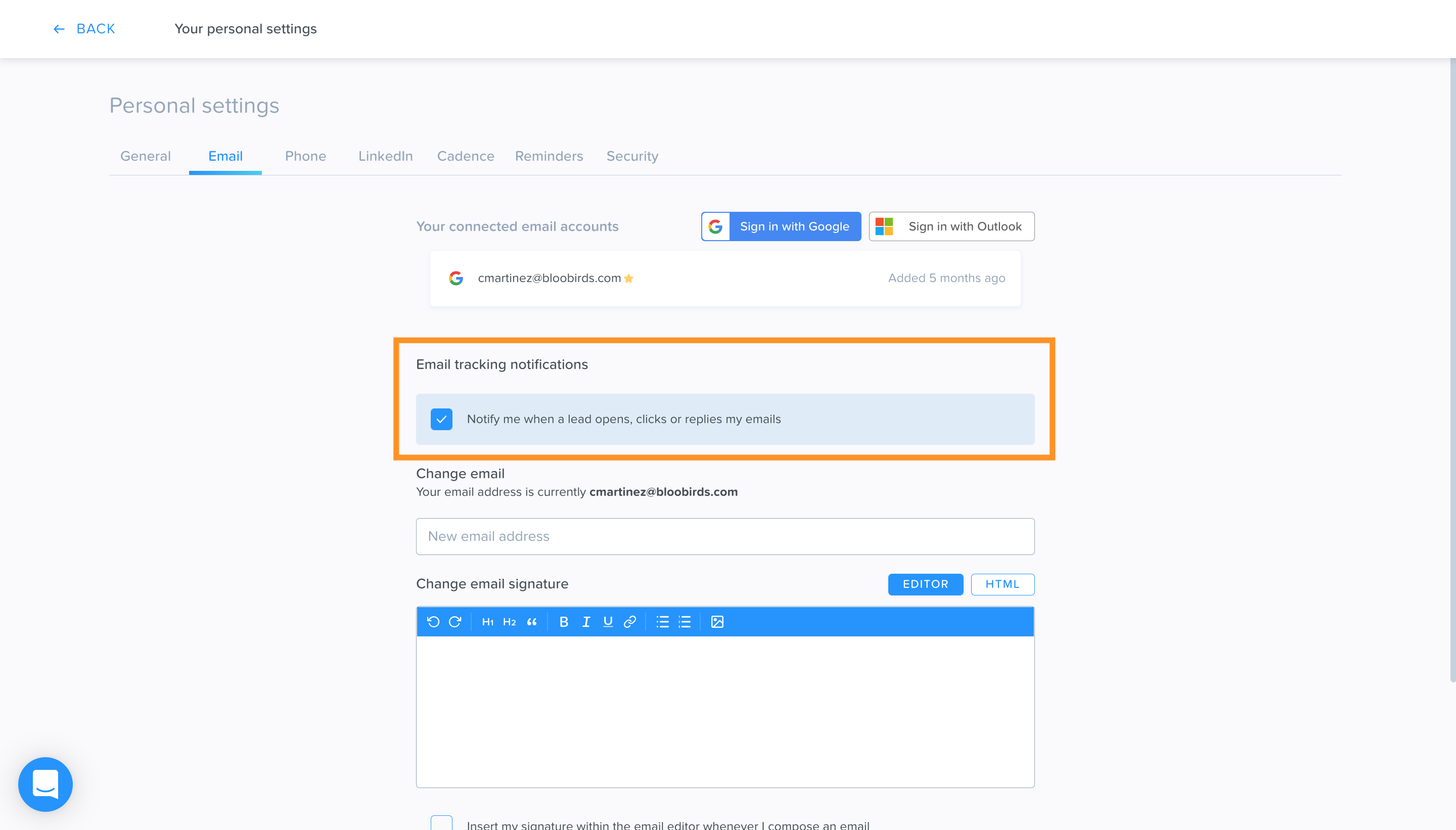 Change email
In case you want to change your email, you just have to click on the gap and fill it with a new account.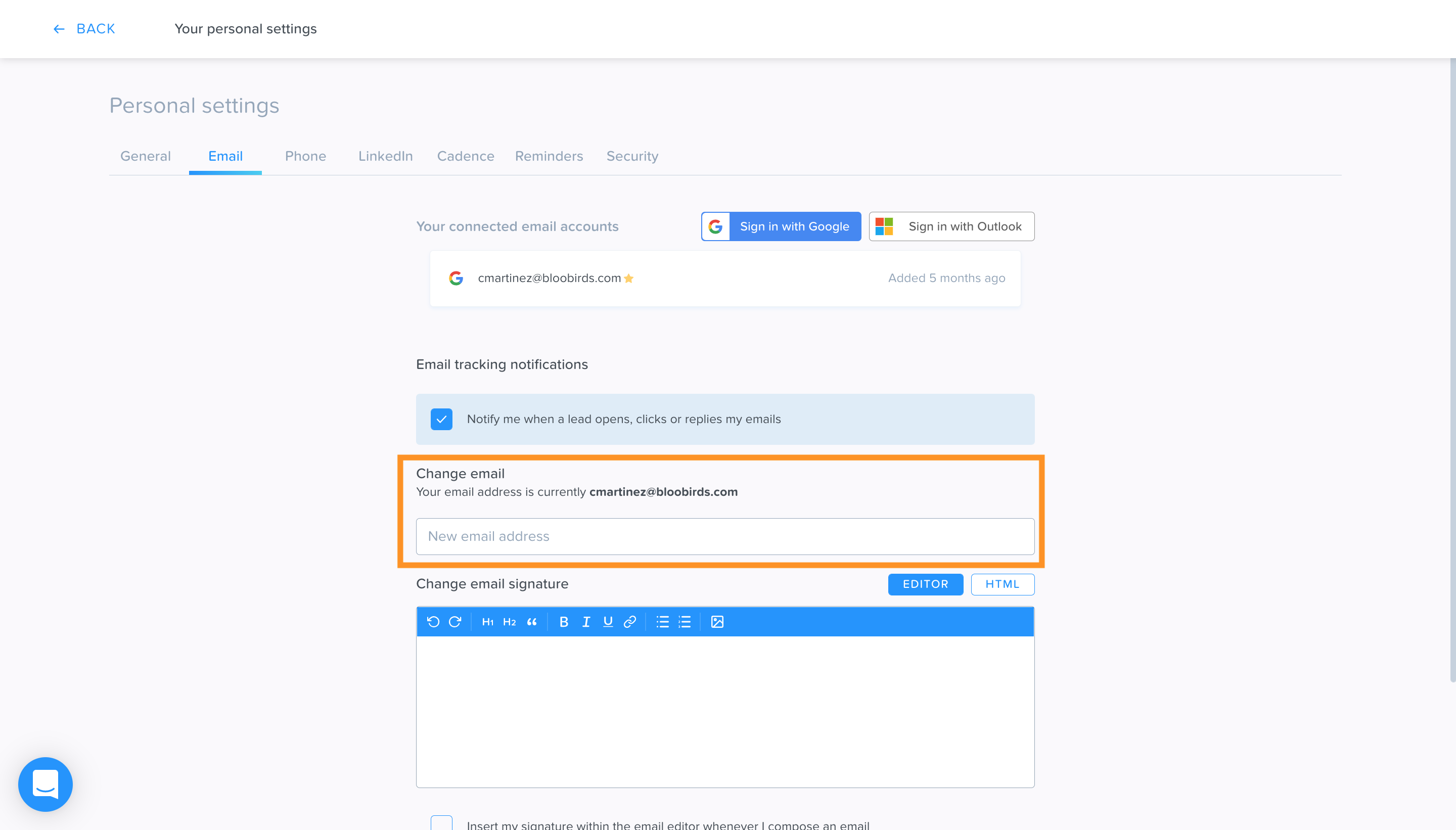 Change email signature
You can create an email signature with the editor or the HTML option. You can set to insert your signature within the email whenever you compose an email by just clicking on the button.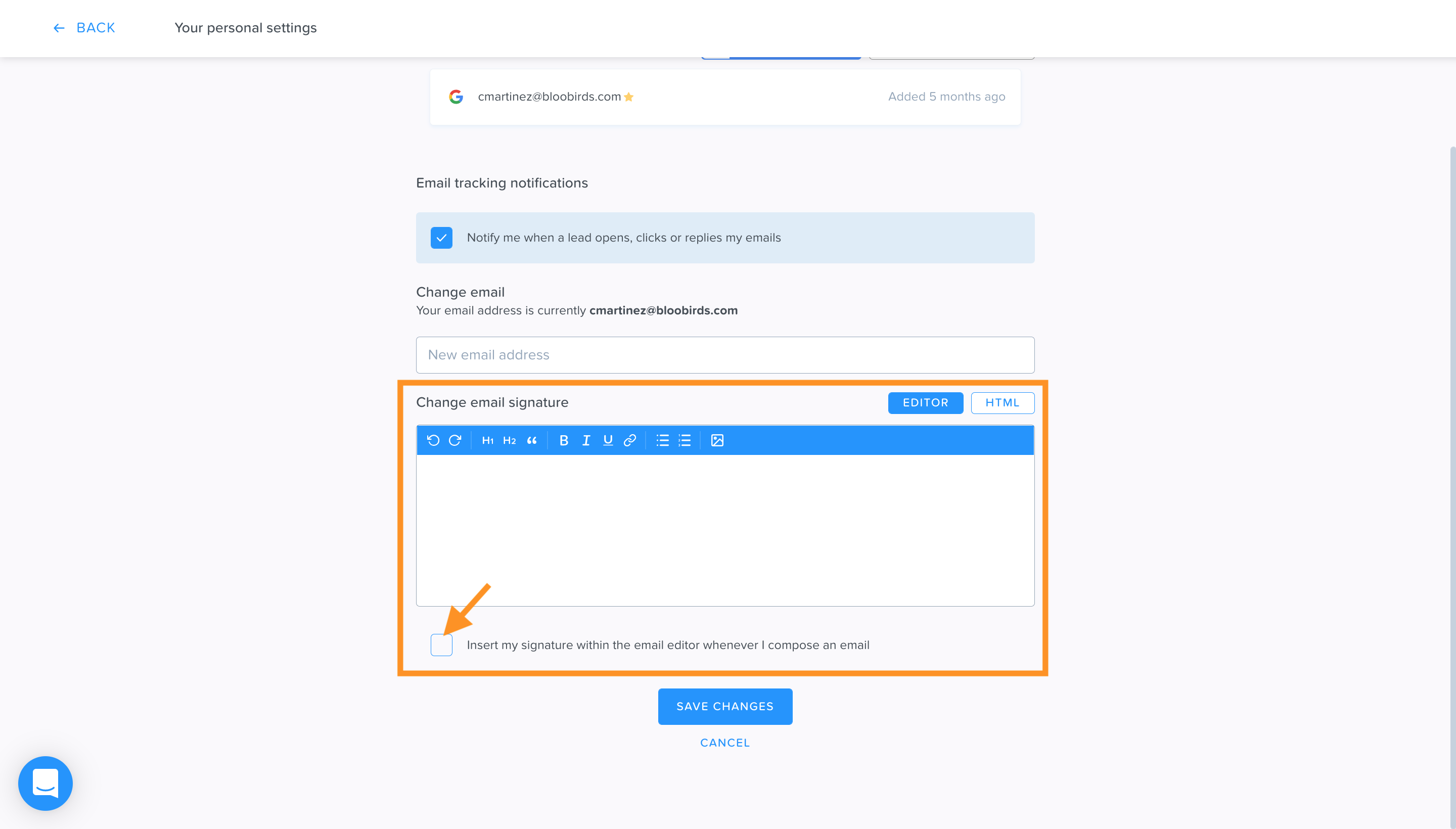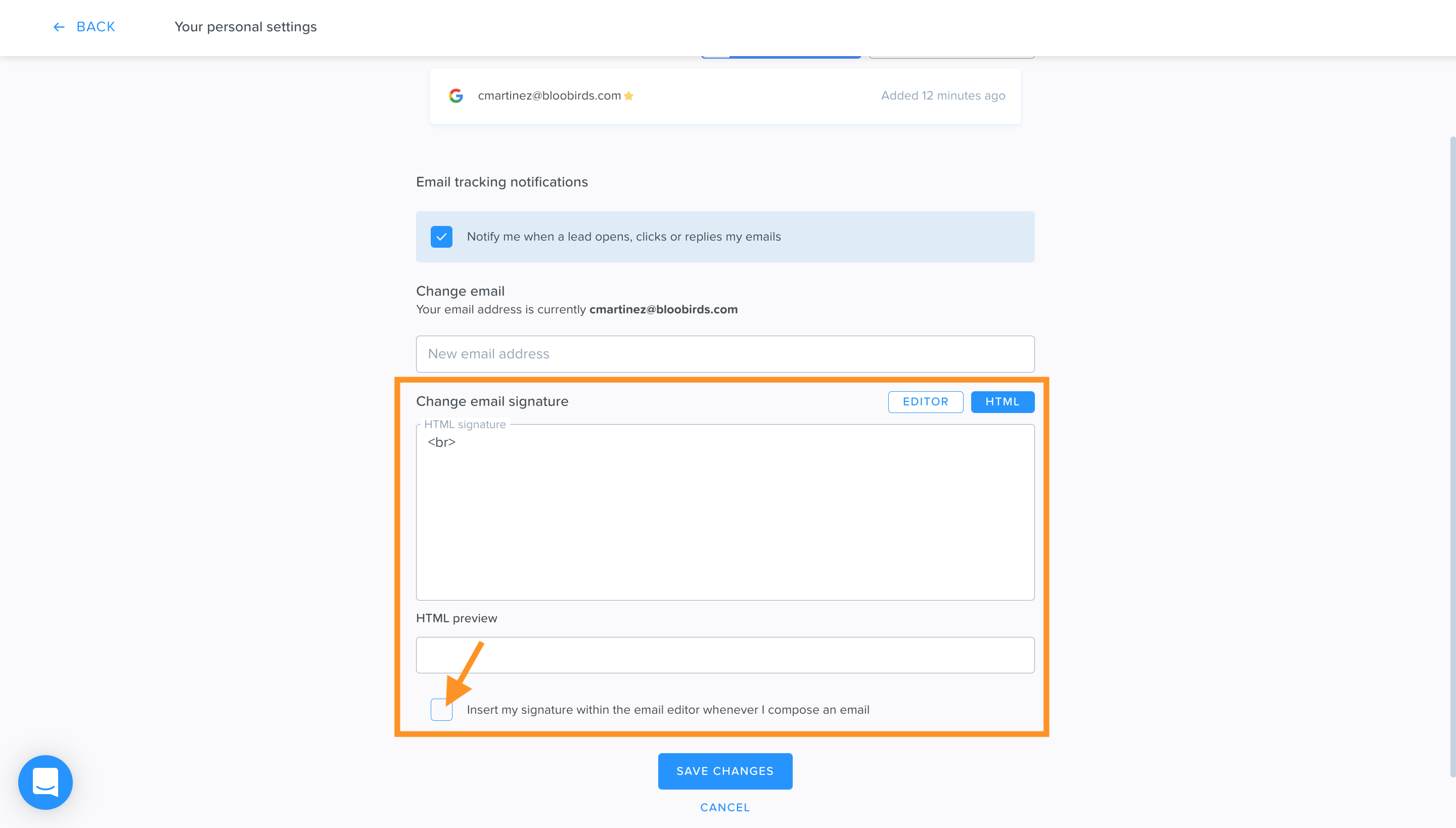 Don't forget to SAVE CHANGES.