Create templates to fine-tune your pitches, snippets, emails, and LinkedIn messages to your clients. You can create and manage all your messaging templates in the "My Playbook" tab.
How does it work?
To access this section, you need to have Bloobirds' admin rights. Go to My Playbook and select one of the options that the messaging tab offers from the left menu bar.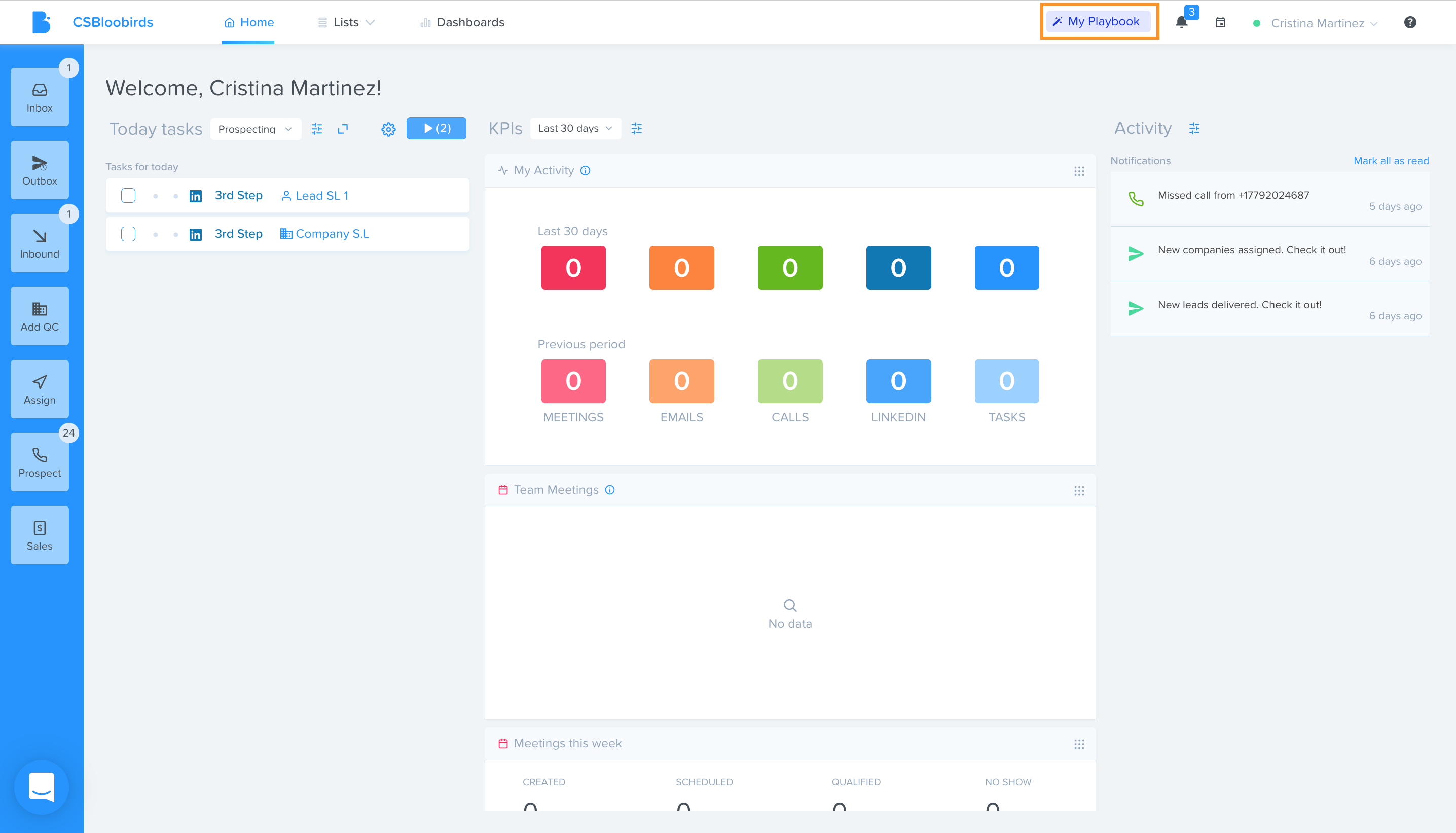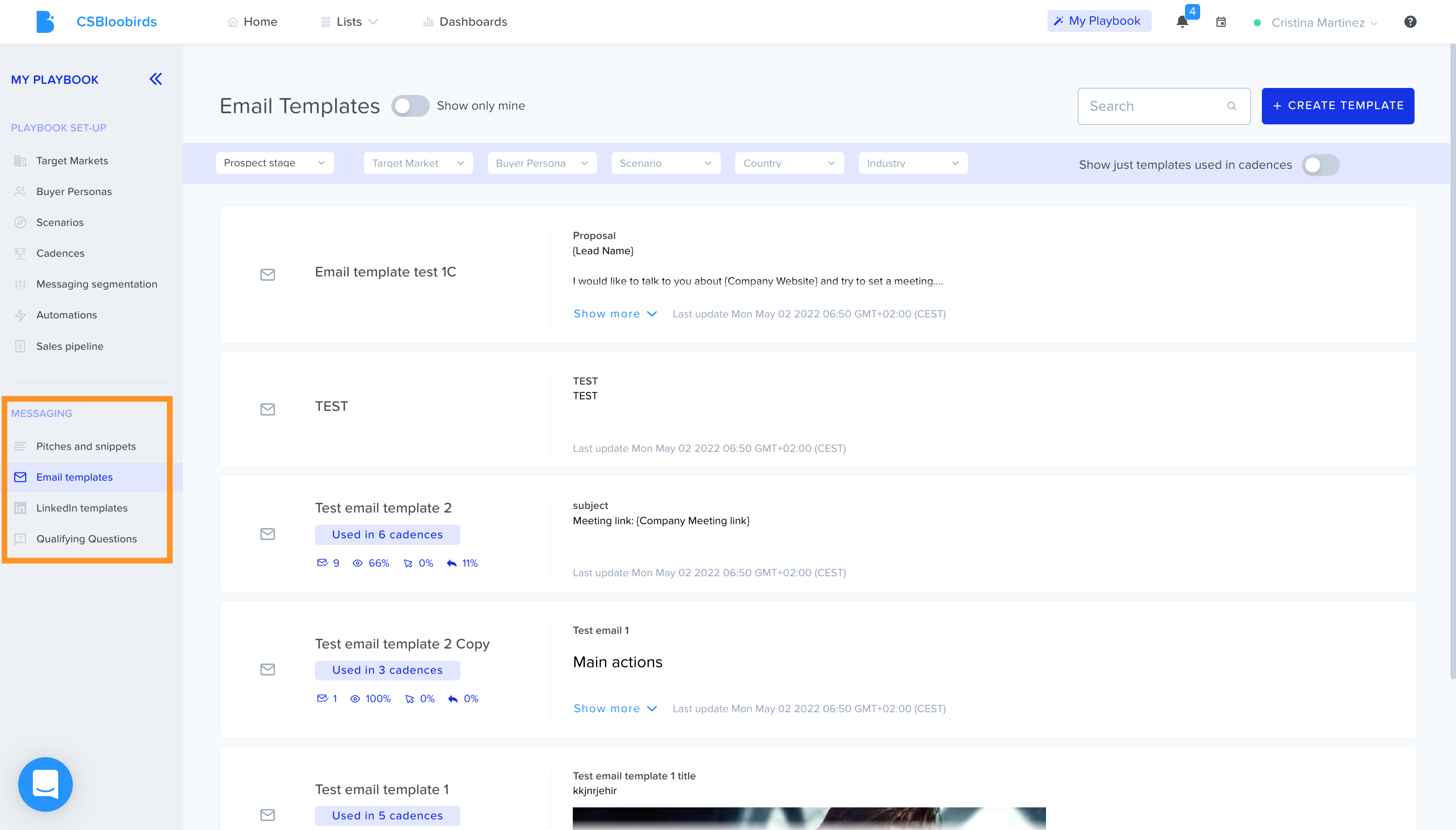 Create messaging templates
The layout and the process of the pitches and snippets, email, and LinkedIn templates is the same so we'll show you here one of them only.
Every tab has the filters you have set in the messaging segmentation criteria so you can easily find the template you are looking for.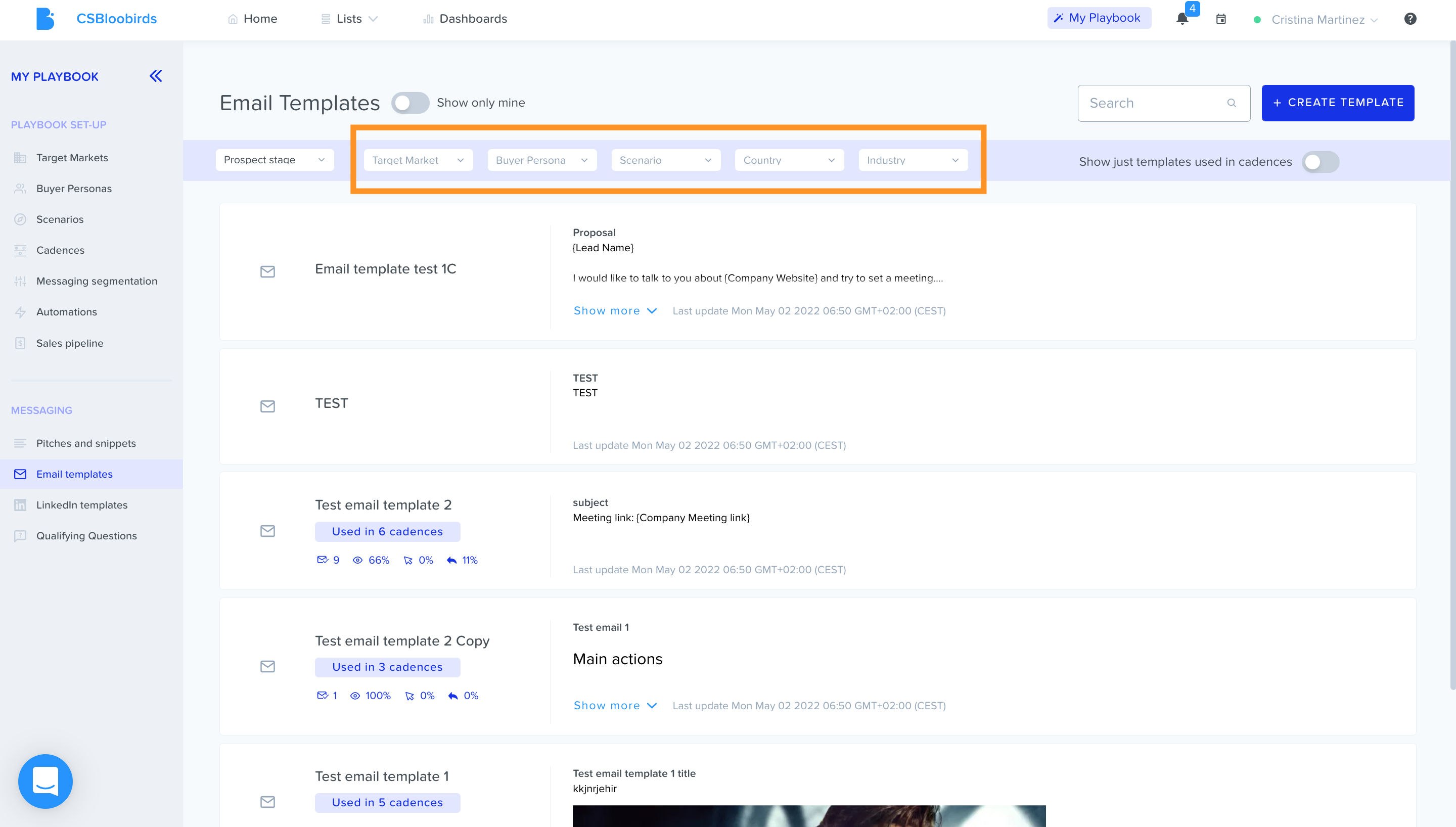 You can choose to see only your templates and also ask for only the templates used in cadences (in case you have activated the mail automation feature).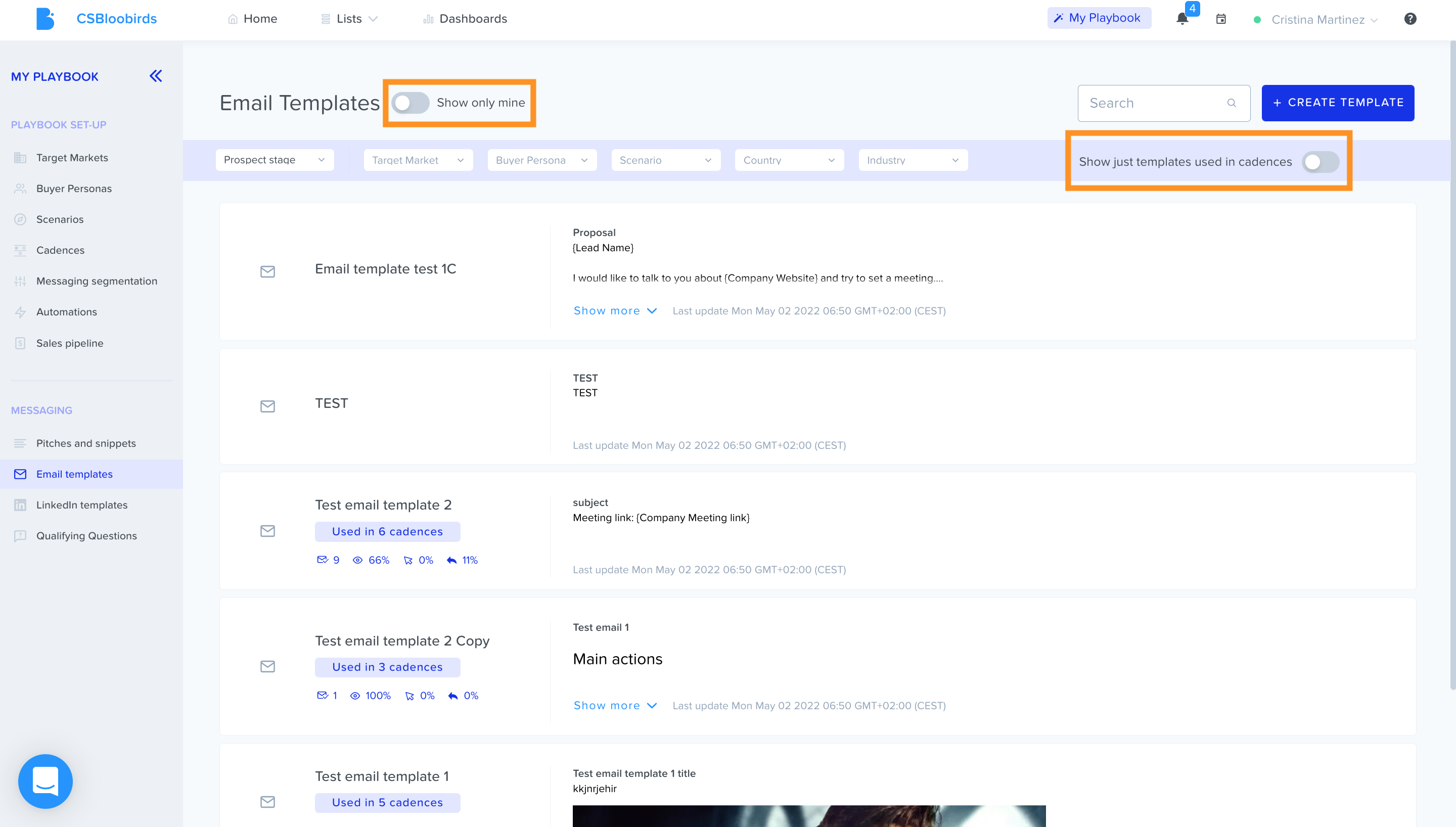 In each template you'll see:
- The name
- The tracking (times delivered and the open, click and reply rate)
- The content (click on "show more)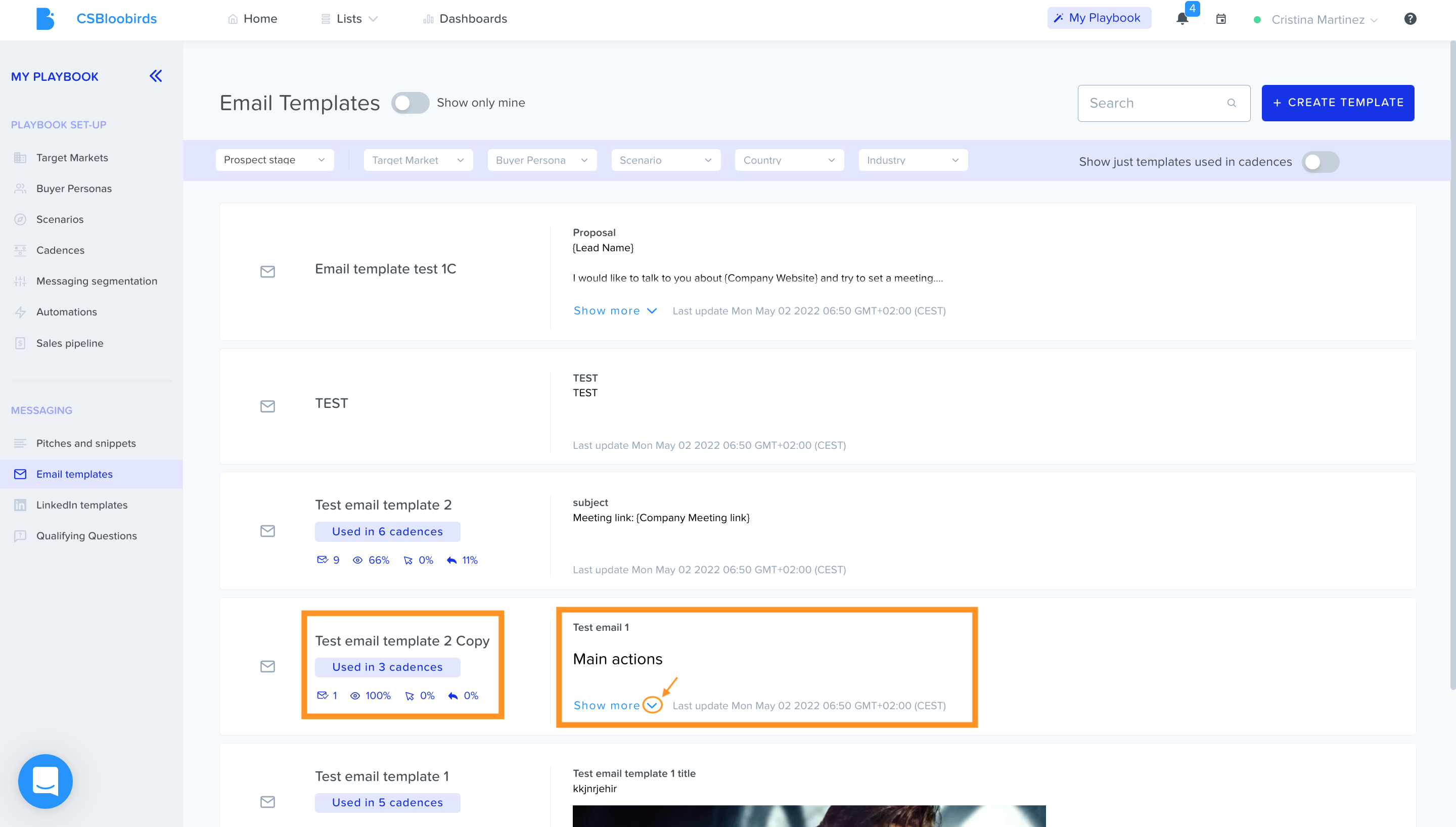 You can also duplicate or edit each template.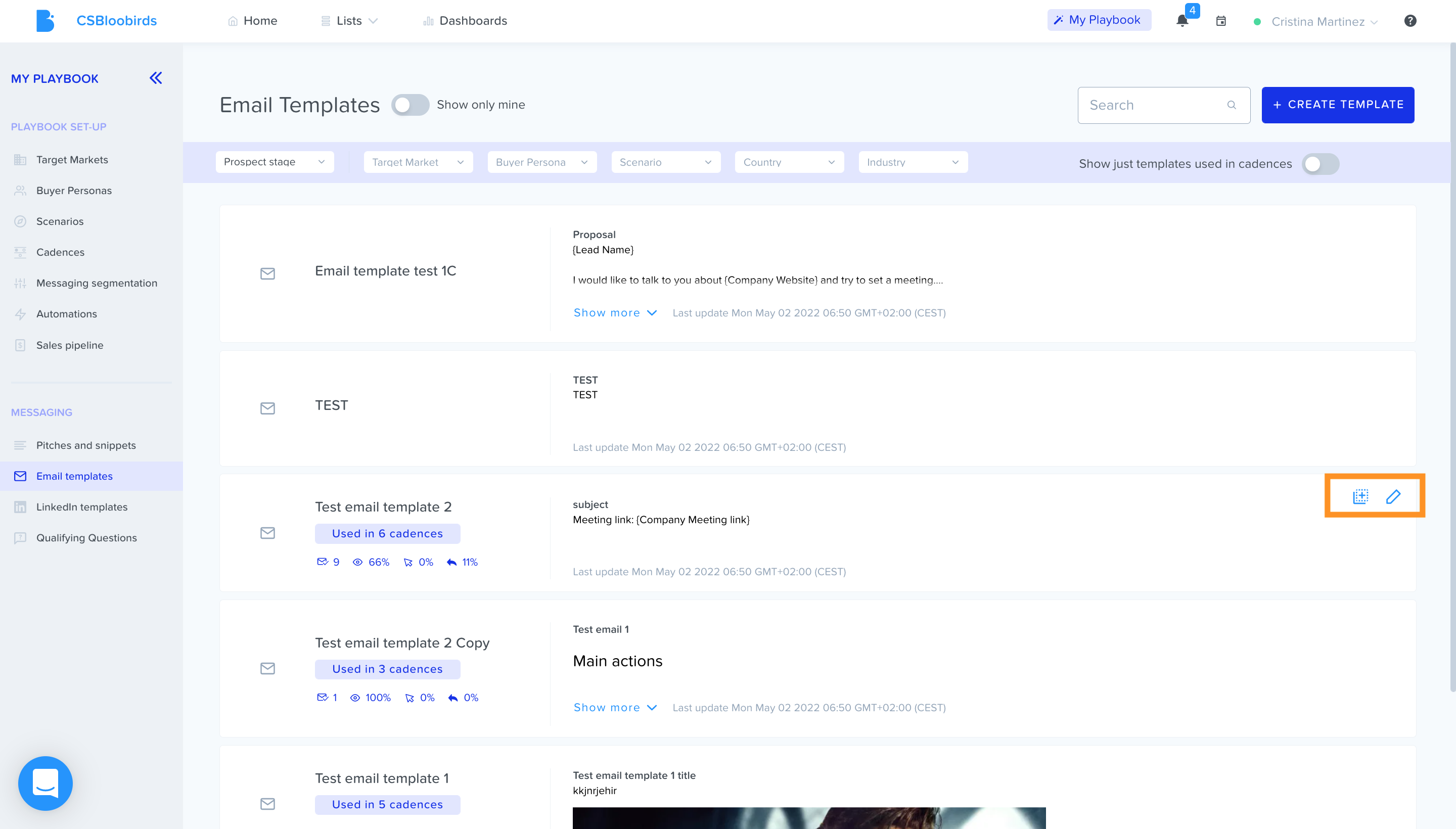 1. Select the type of template you would like to create: Pitches & snippets, Email, or LinkedIn. In this example, we'll create an email template.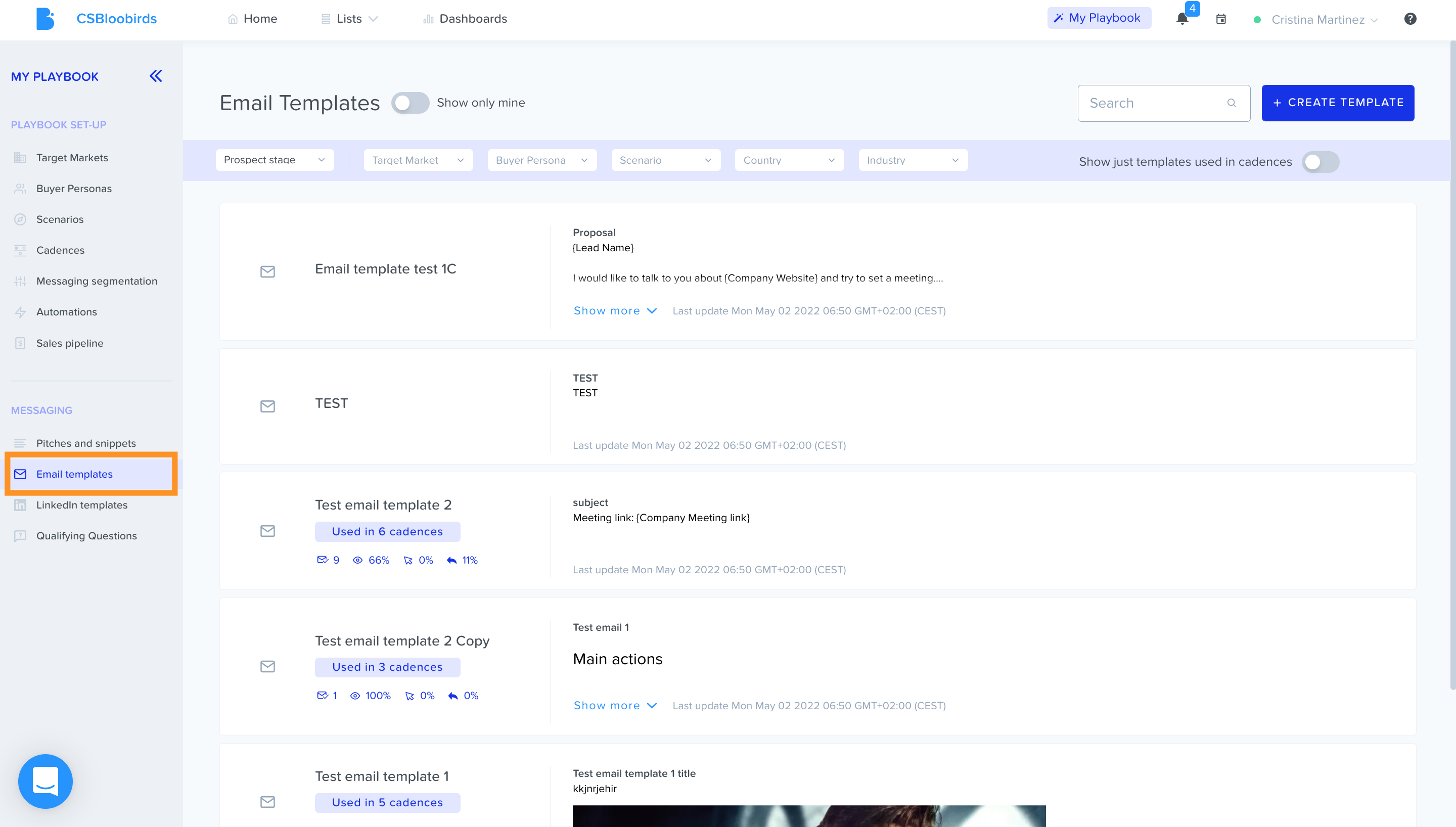 2. Click on + CREATE TEMPLATE.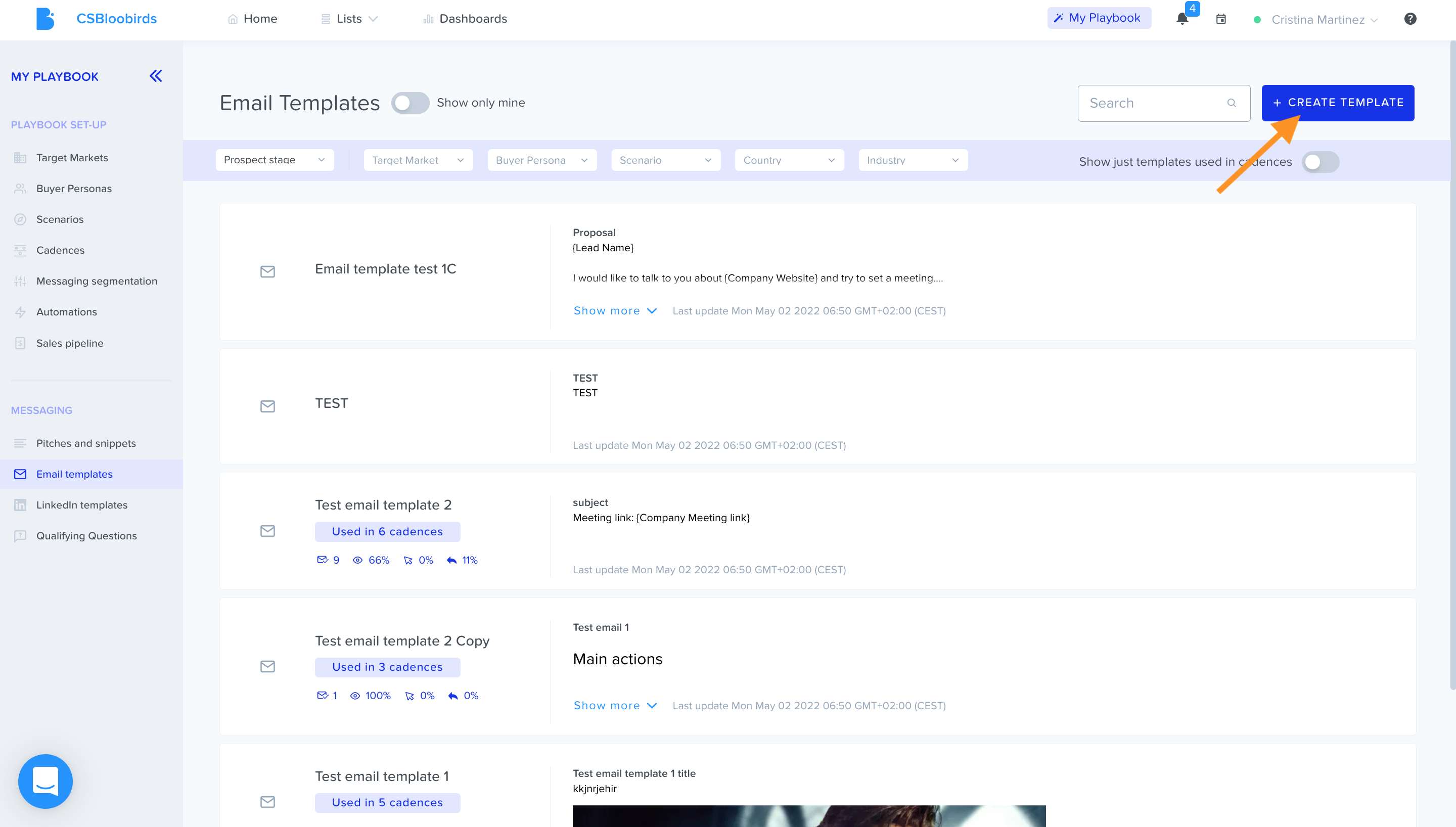 3. Fill in the following gaps: name, subject, and content. You can add bullet points, attach some documents and photos, and use the dynamic variables.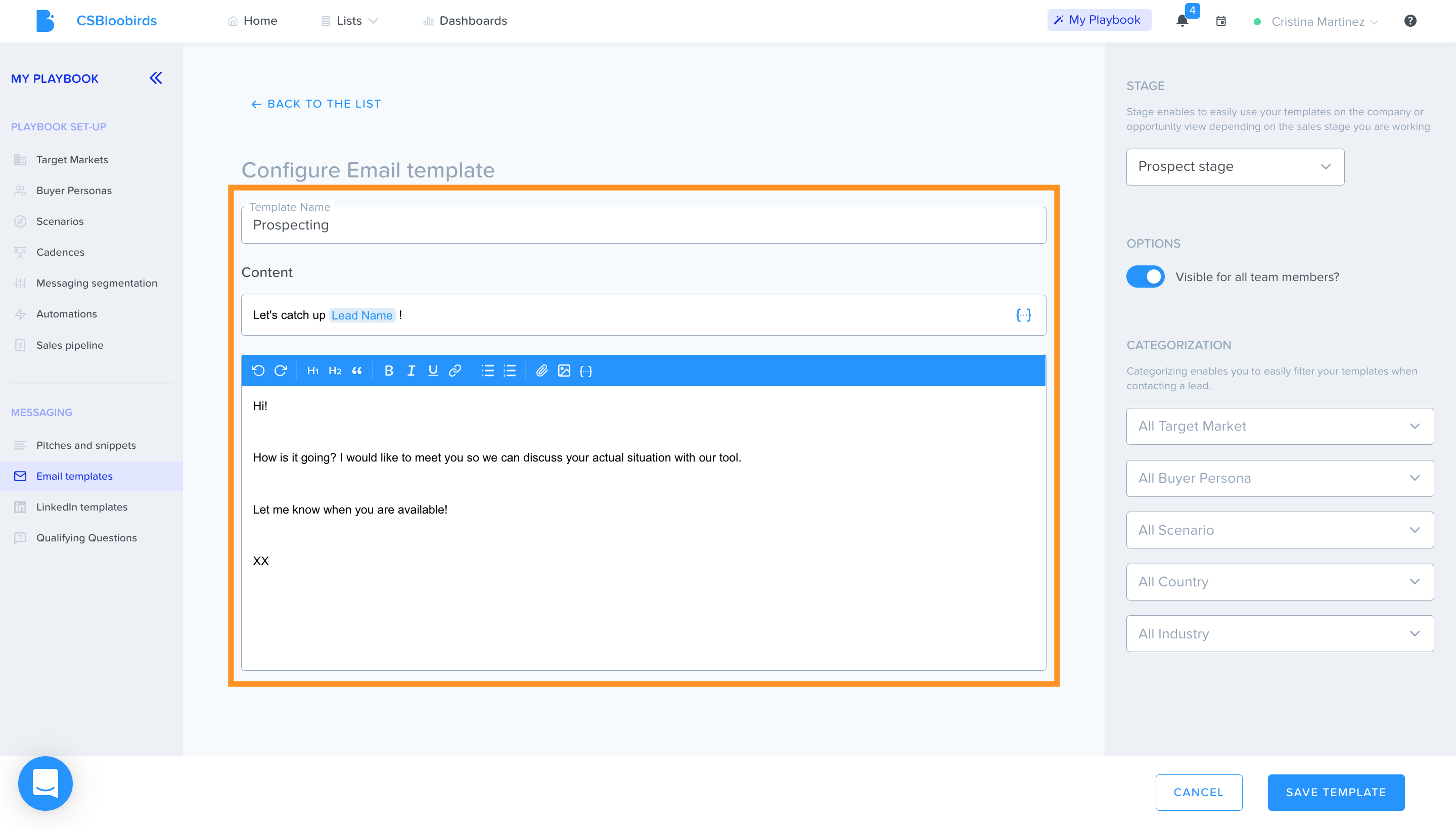 4. We recommend you also set the categorization for the template and select if you want it to be visible to all team members. Remember that the categorization is determined by the criteria you have previously set in your messaging segmentation criteria.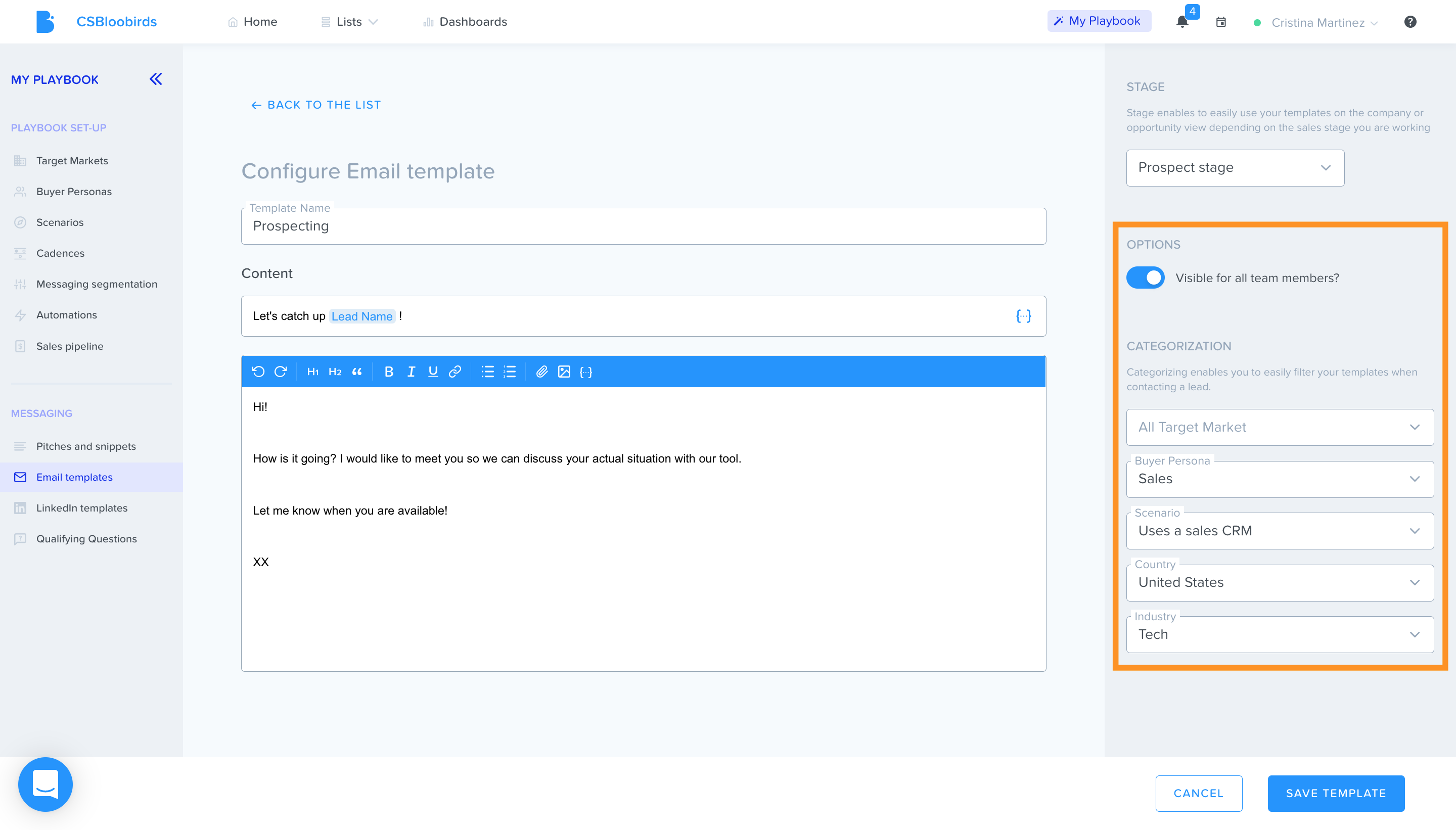 5. Click on SAVE TEMPLATE.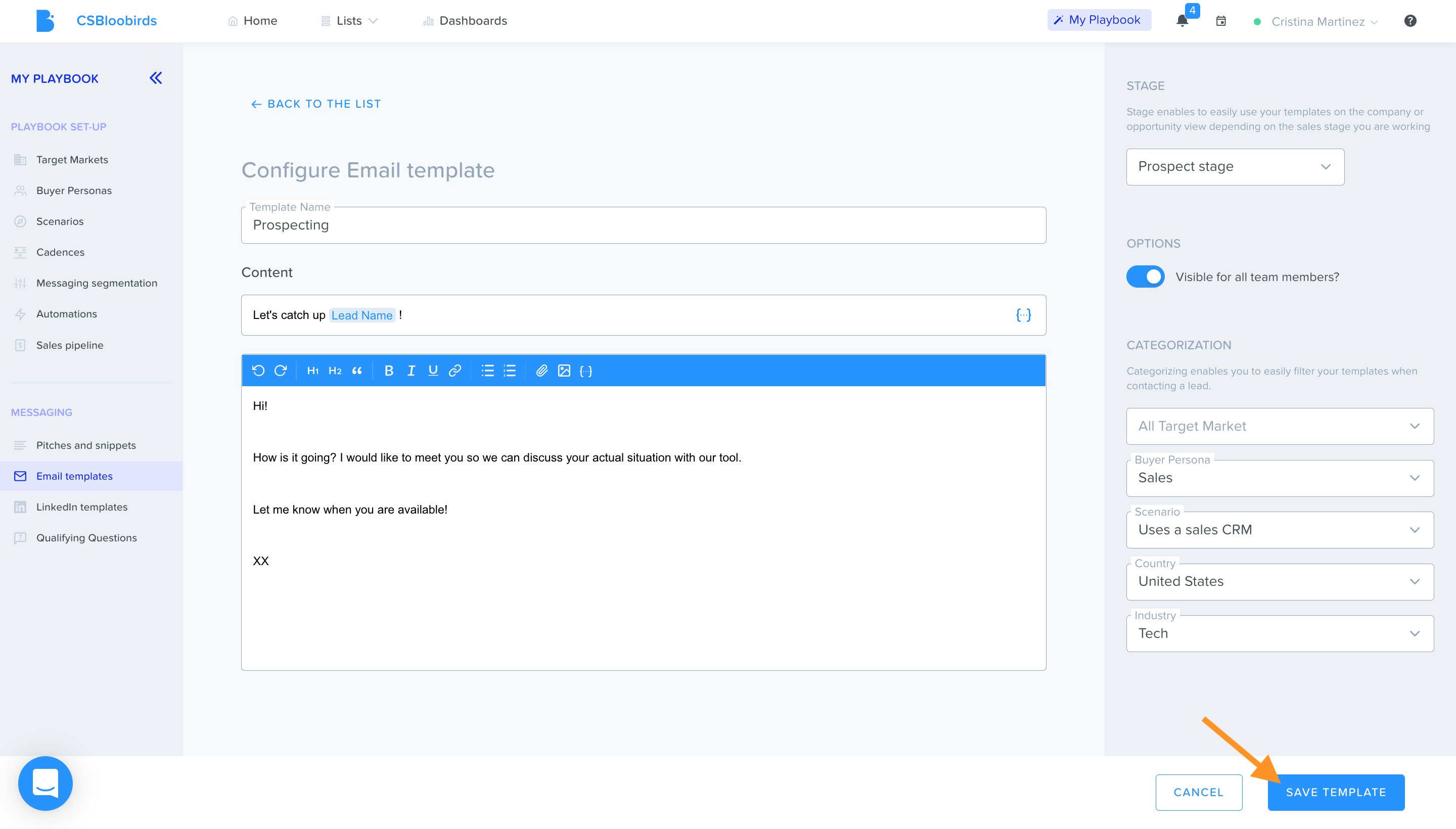 User view on Bloobird's app
This will be available on the lead's or company's profile. If you scroll down, you'll find the messaging tab.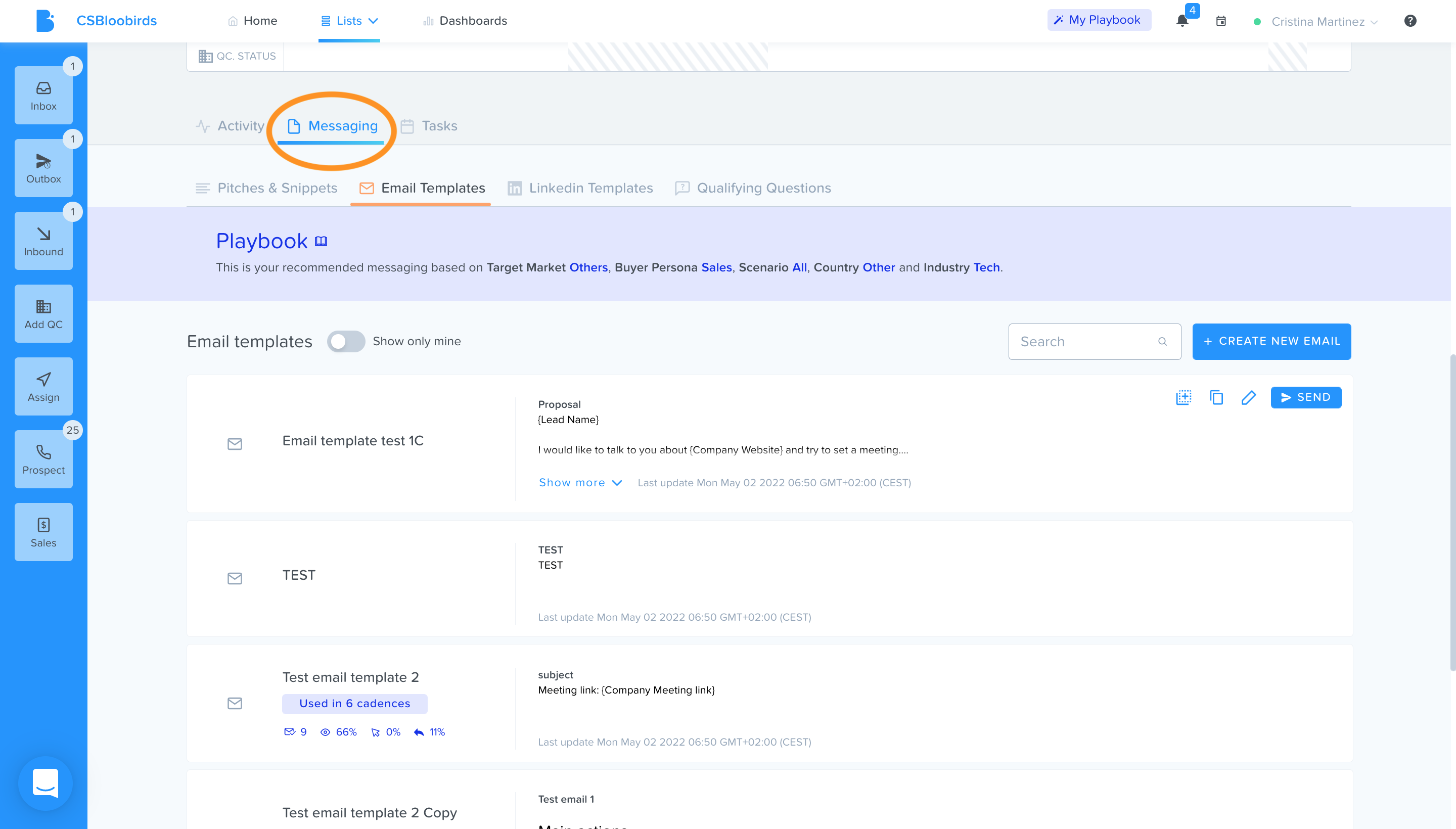 As you see, you'll find all your pitches and snippets, email and LinkedIn templates.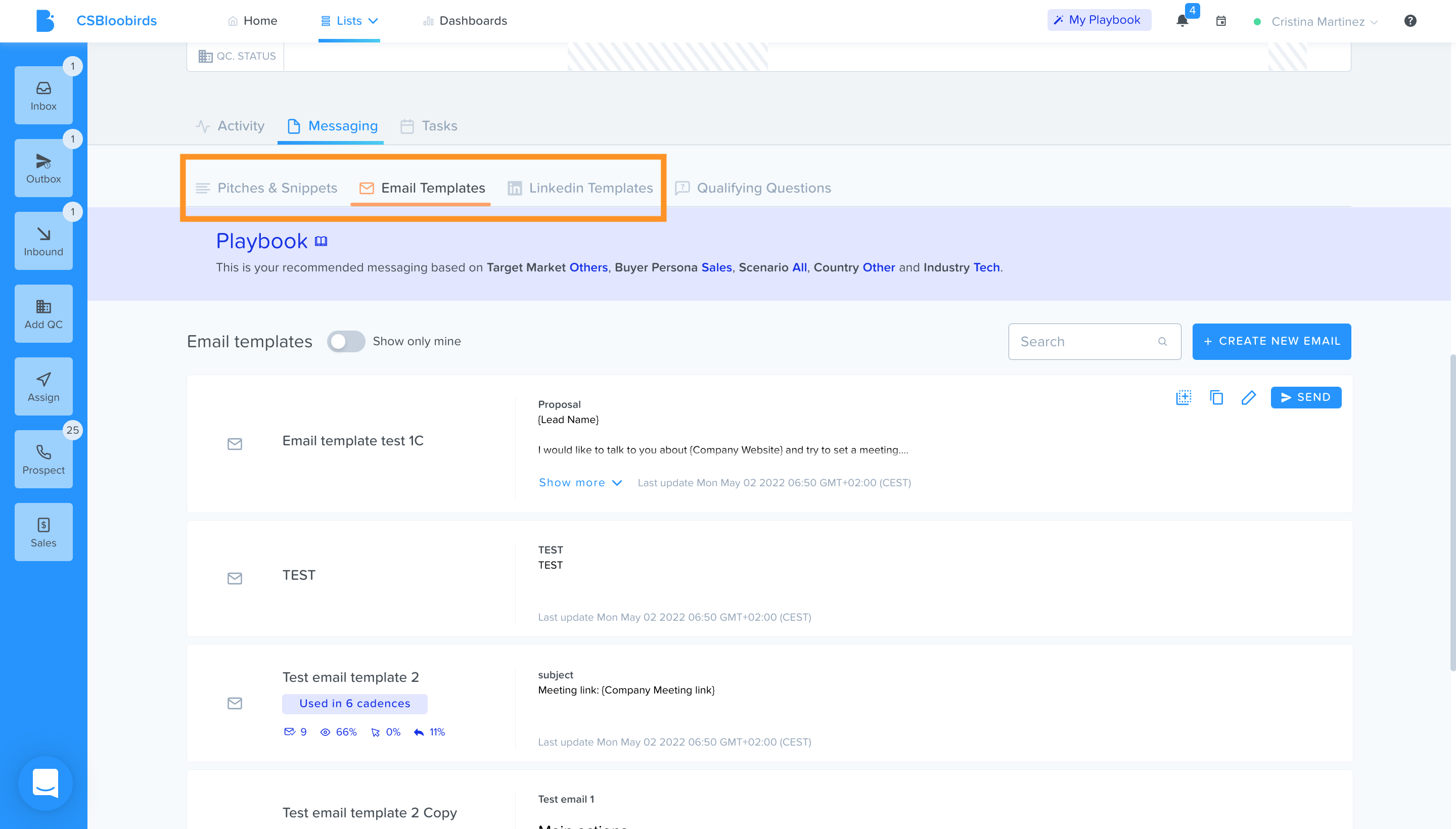 And you'll see the recommended messaging based on the segmentation criteria previously set.