There are two types of user accounts in Bloobirds, each of them has different permissions.
Account Admin
This is the user with the greatest permission rights in Bloobirds.
You can edit your playbook content (business assets + messaging) in the "My Playbook" tab.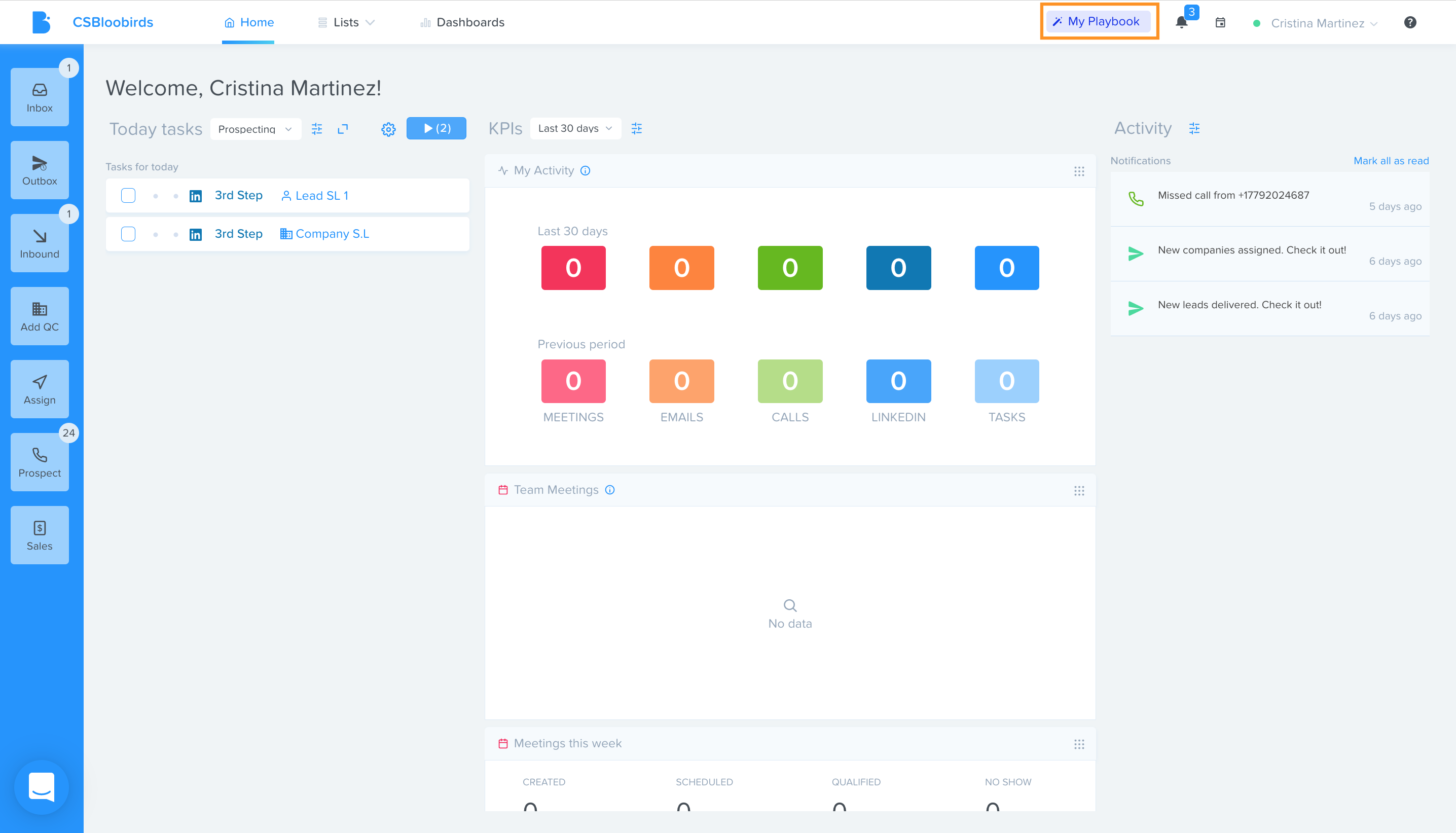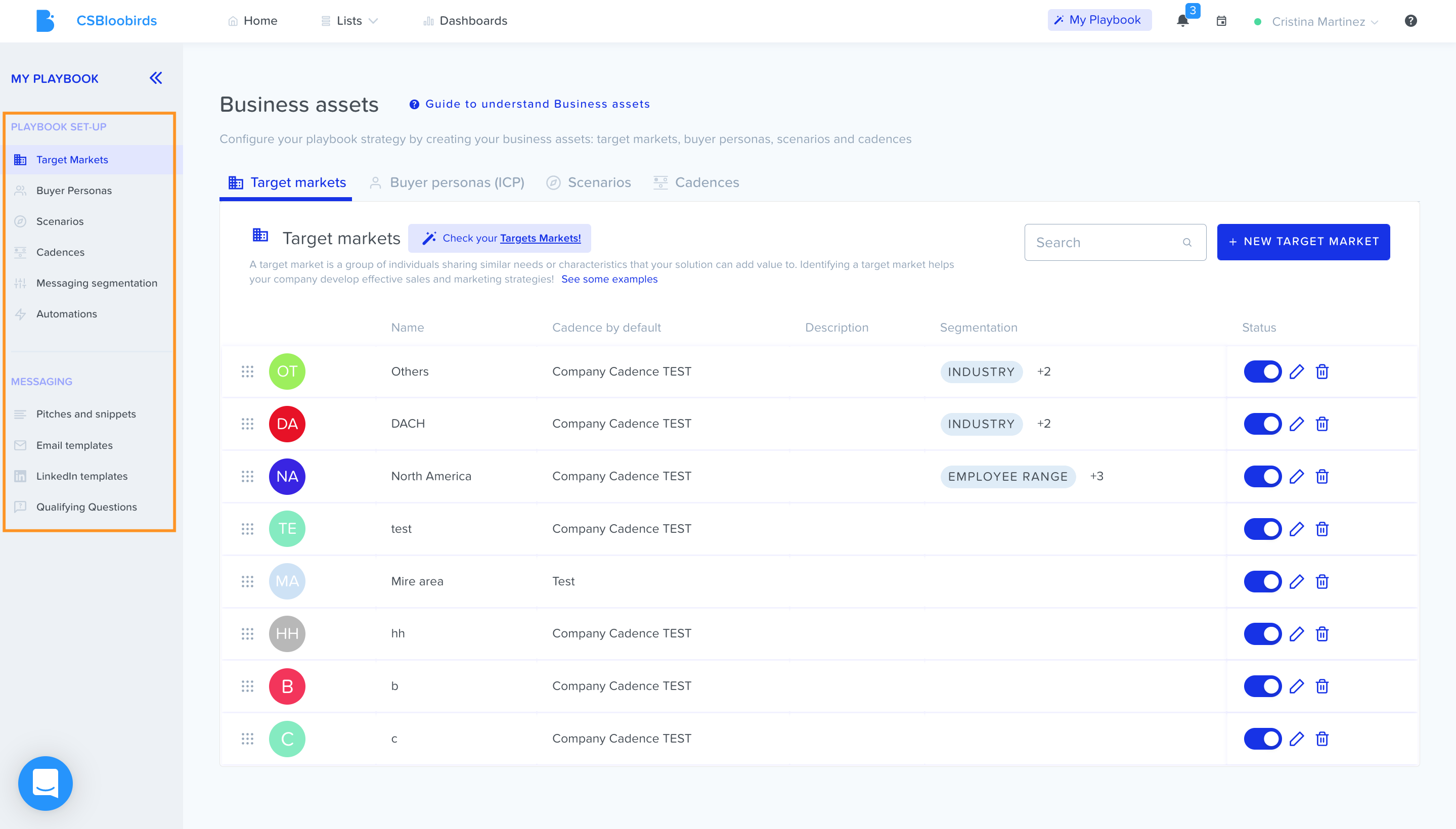 You can also see and configure your preferences (general settings, sales team, dialer…), the data management and the data integrations in the account settings section.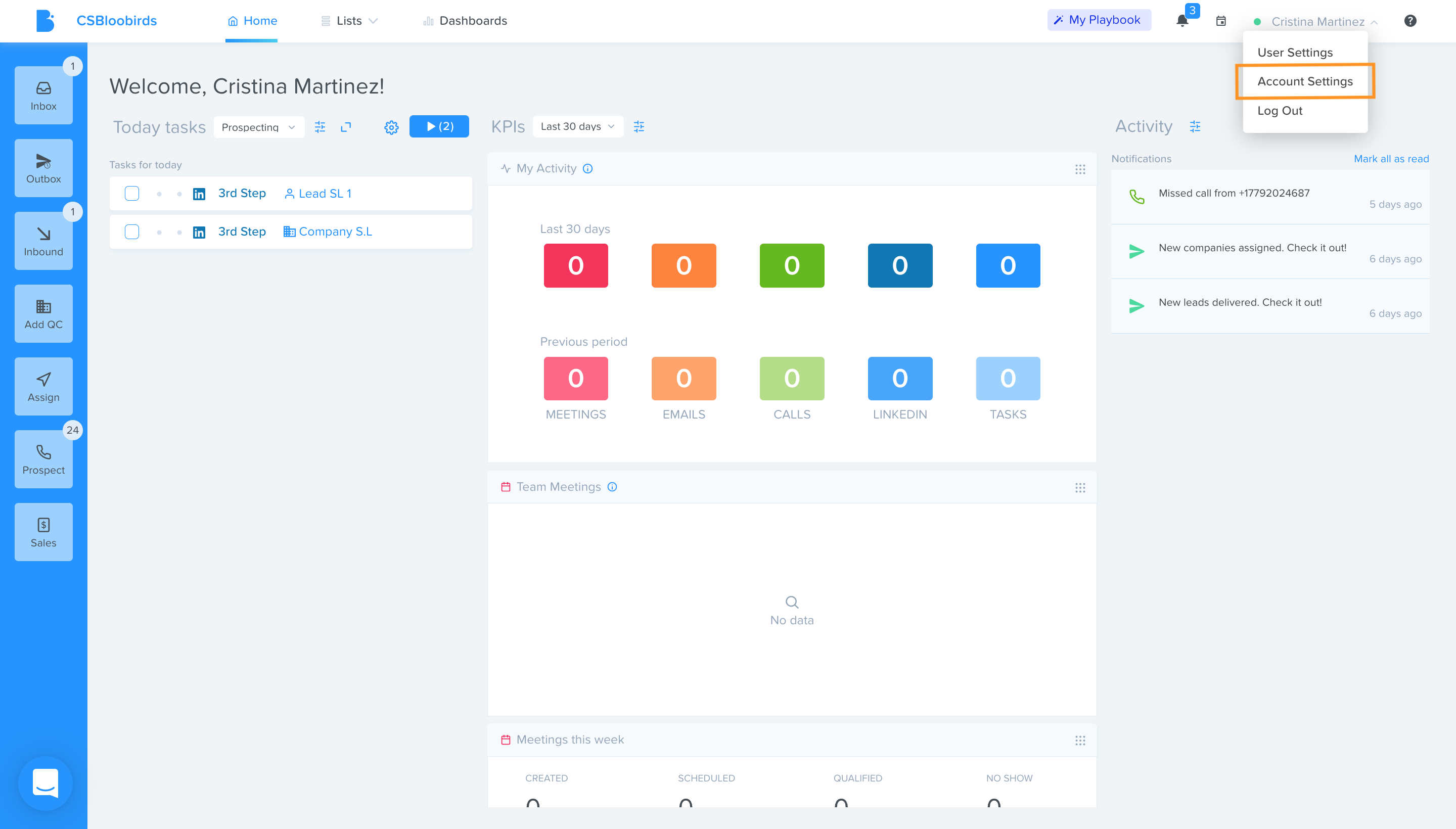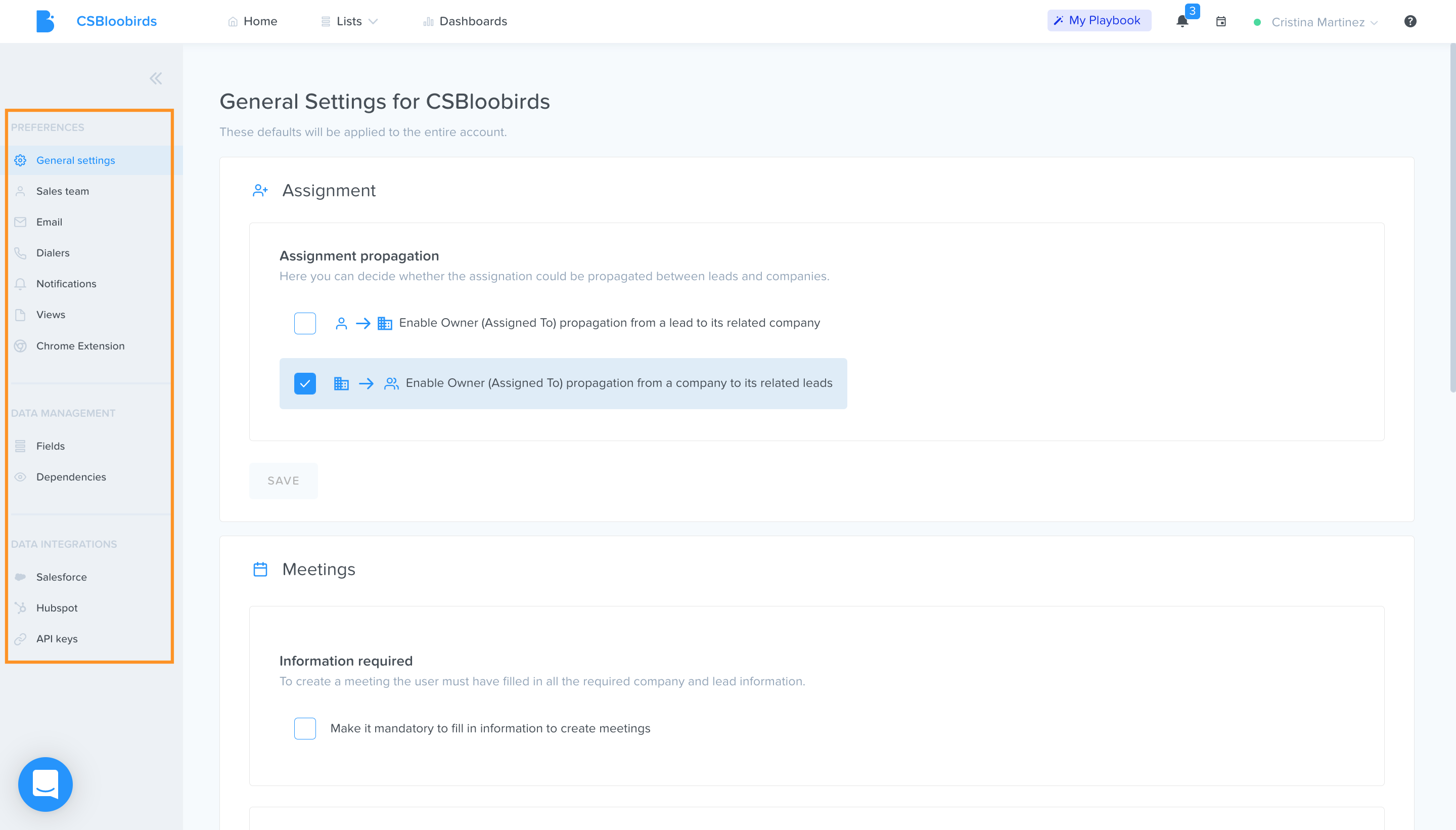 Customize fields
As an admin you can create, edit and delete custom fields, global picklists and groups for the objects company, lead, opportunity, activity and task.
Bloobirds system fields can only be created, deleted and edited by the Bloobirds technical support team, although they also will appear in this tab.
This table summarizes what you can do:
Field Type
Bobject
Create
Delete
Edit

Custom

Lead

Company

Yes

Yes

Yes

Group

Lead

Company

Yes

Yes

Yes

System

Lead

Company

No

No

No
Find out more about how to create, delete and edit custom fields.
Manage users
The account admin can add new users, manage their permissions, as well as removing them.
You need to click on your user name and go to account settings.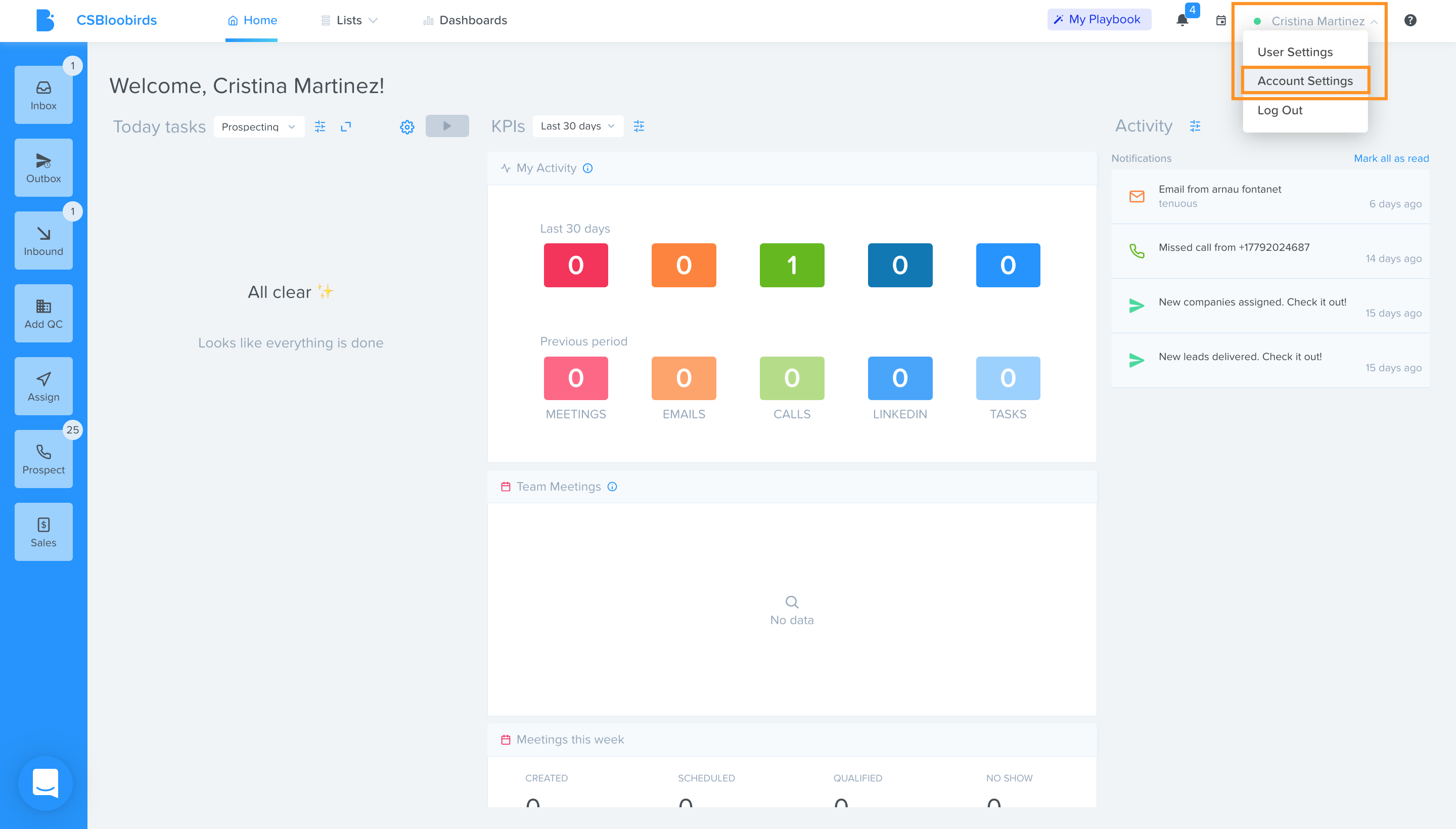 To create a new user go to Account Settings and select Sales Team from the left menu bar.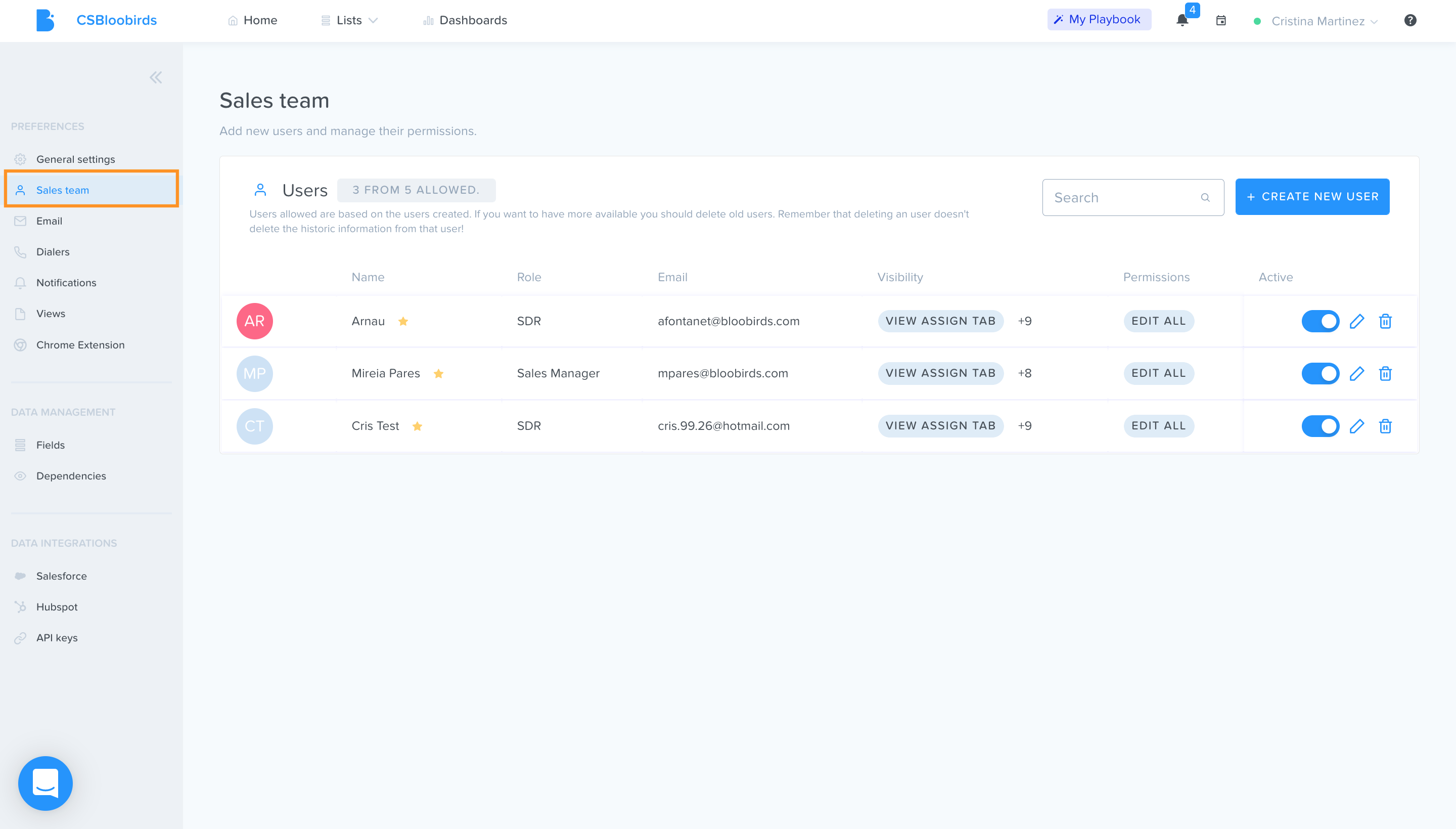 Click on +CREATE NEW USER on the top right.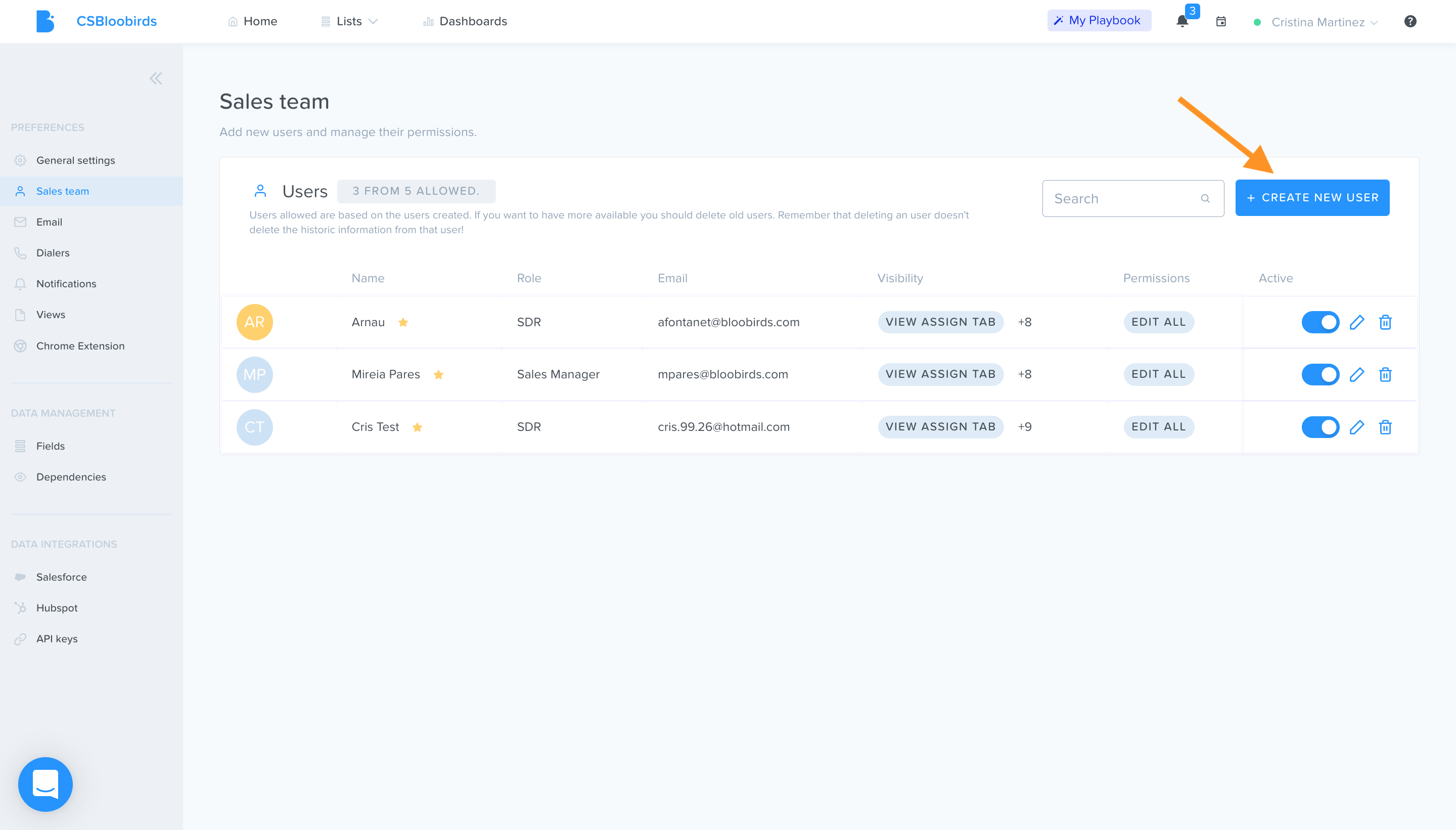 Add the user information: name + email + user role + employee role.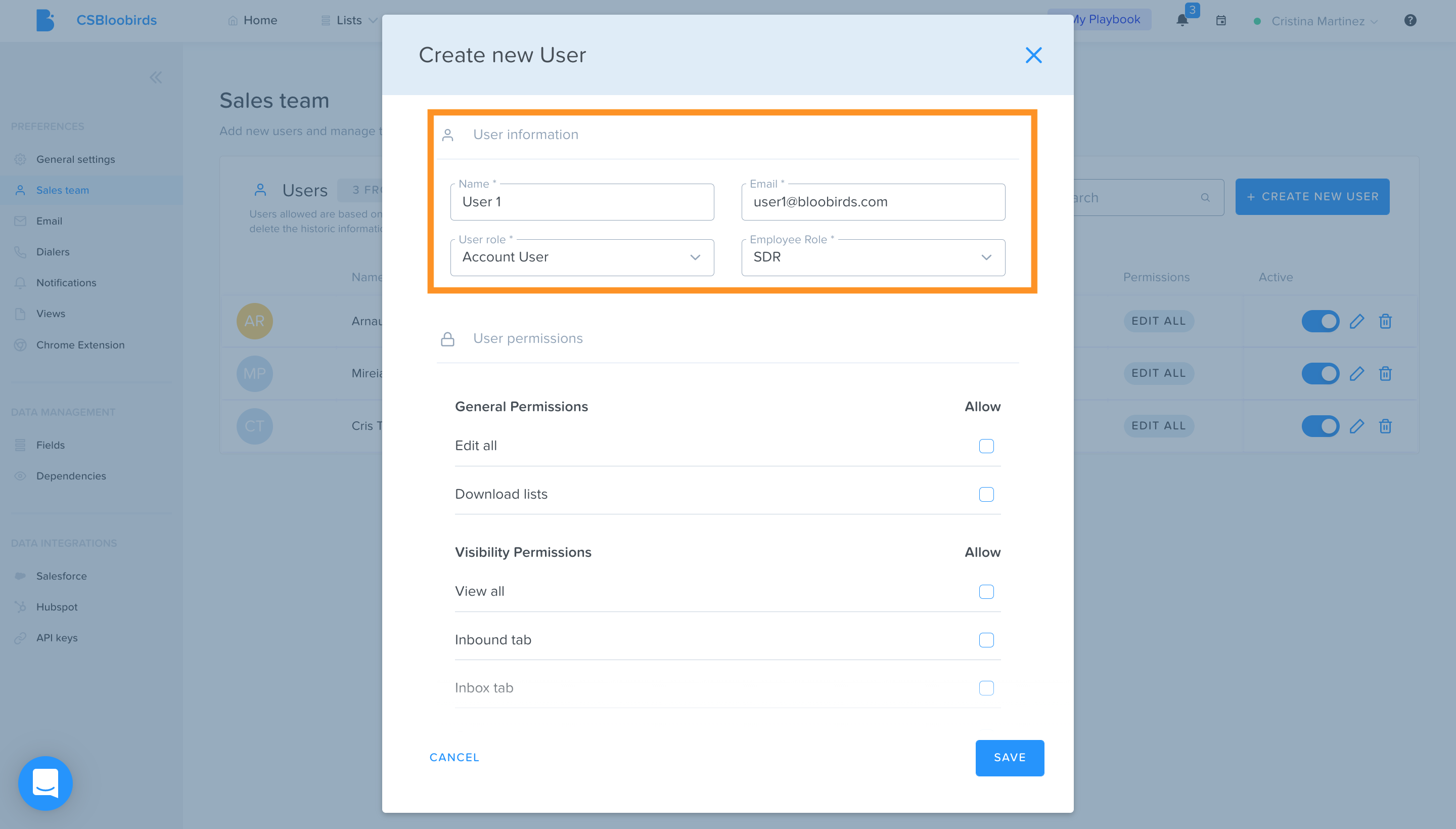 Choose which user permissions you want to give him/her. First, the general ones.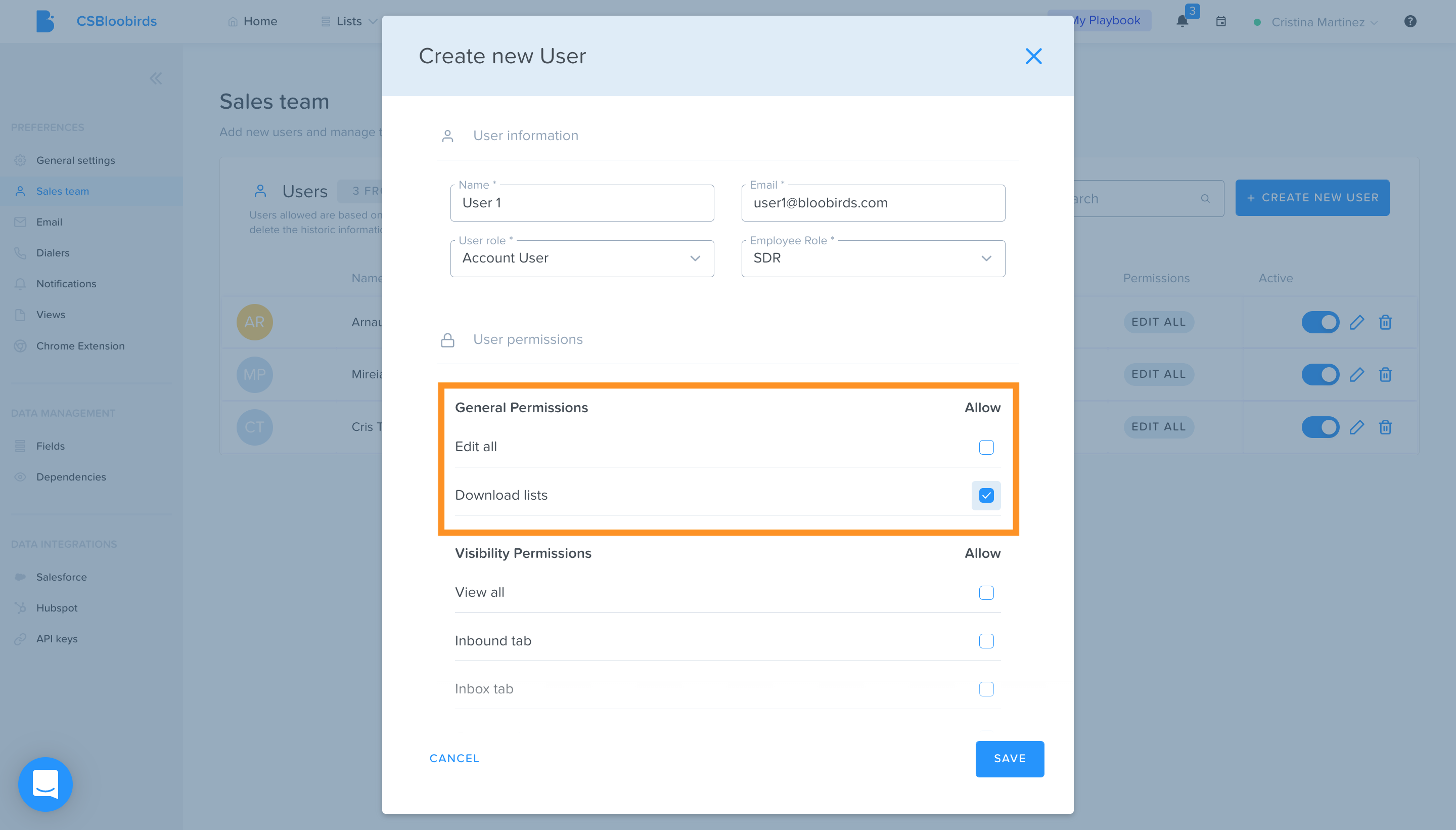 Then, visibility permissions.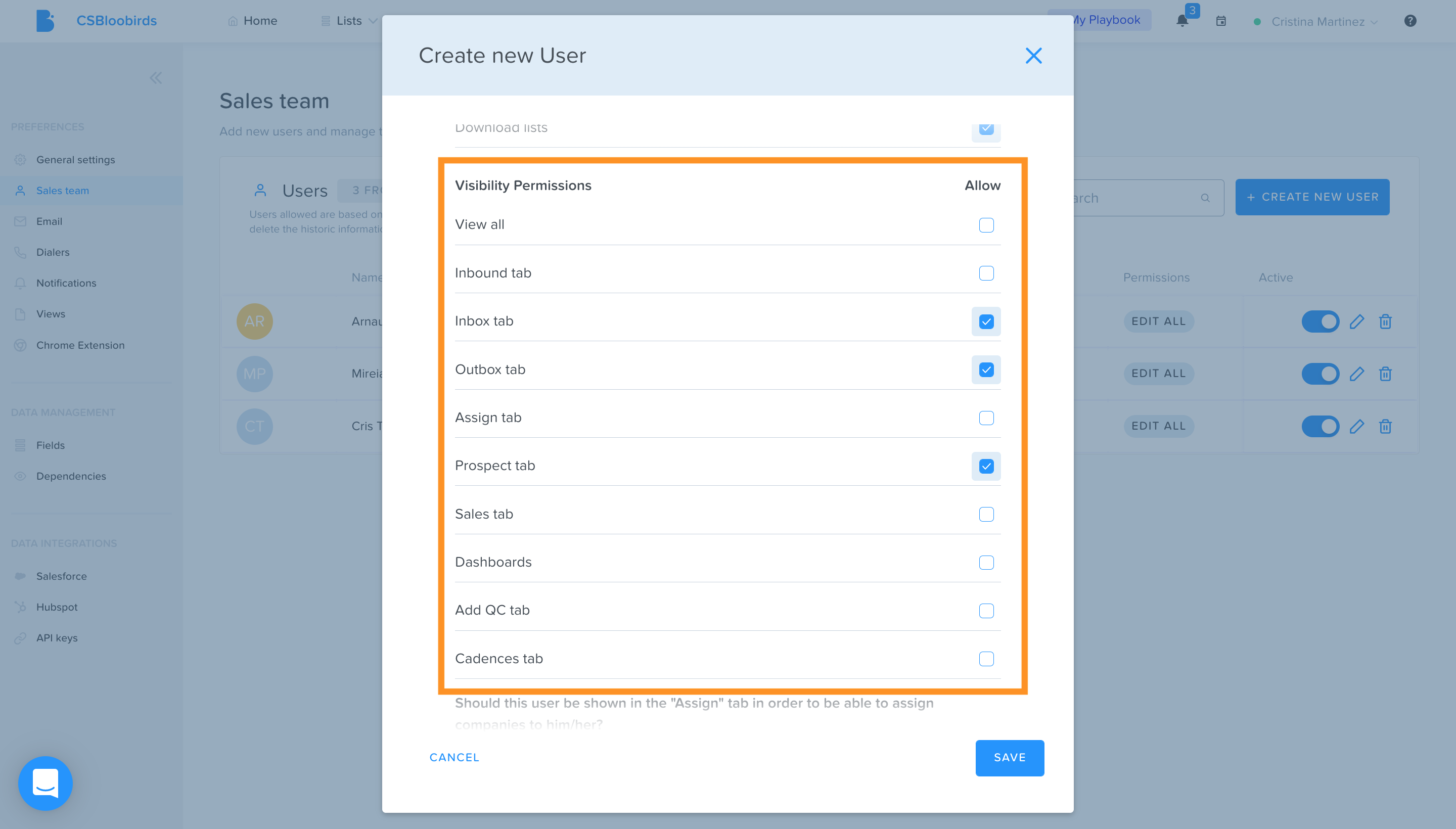 Depending on the tabs you select, you will give access to the user to view the different parts of the task bar. If you want the user not to view one of these sections, just unselect it by clicking on it.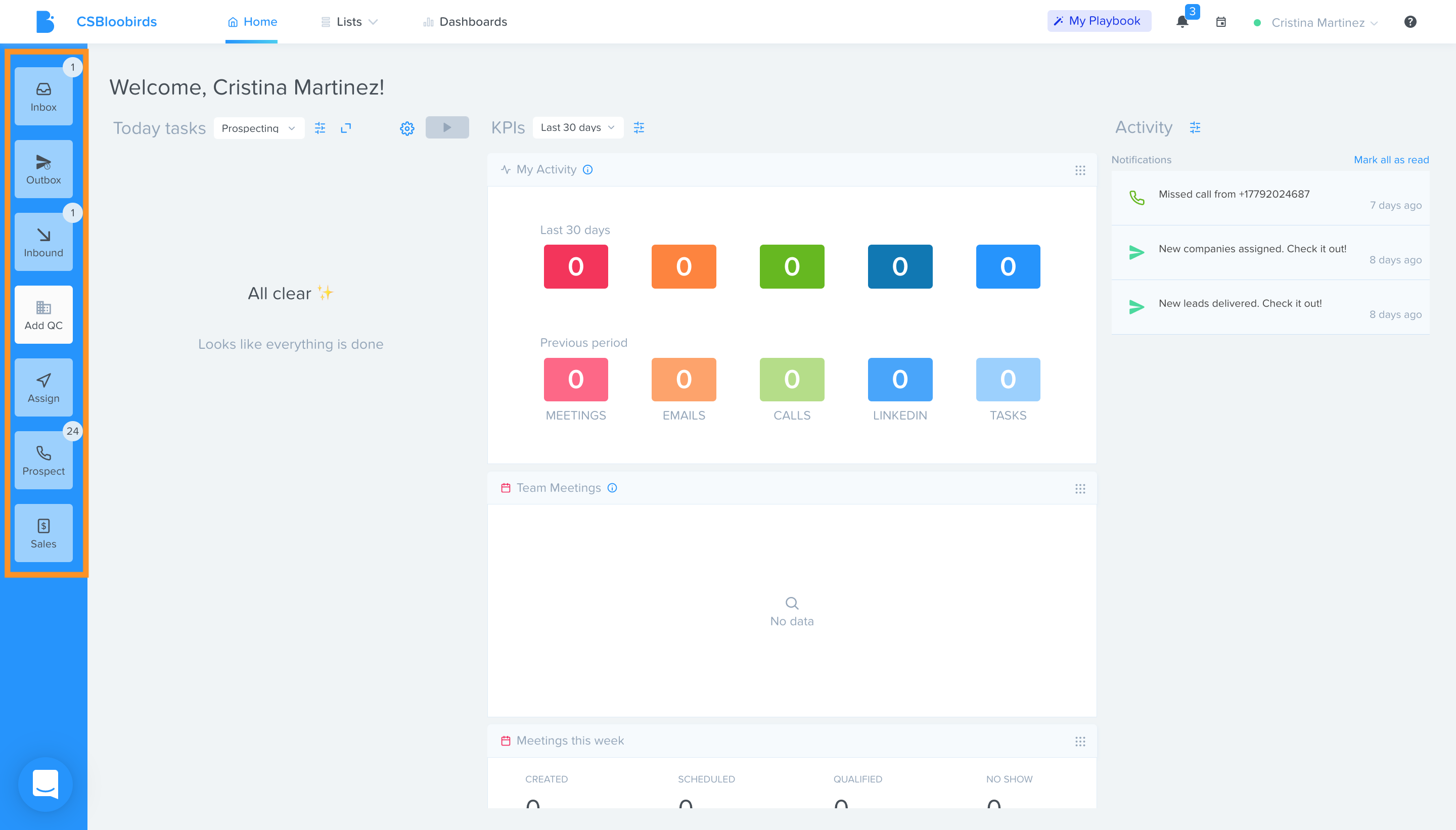 Finally, select if this user should be shown in the assign tab so companies and leads can be assigned to him/her.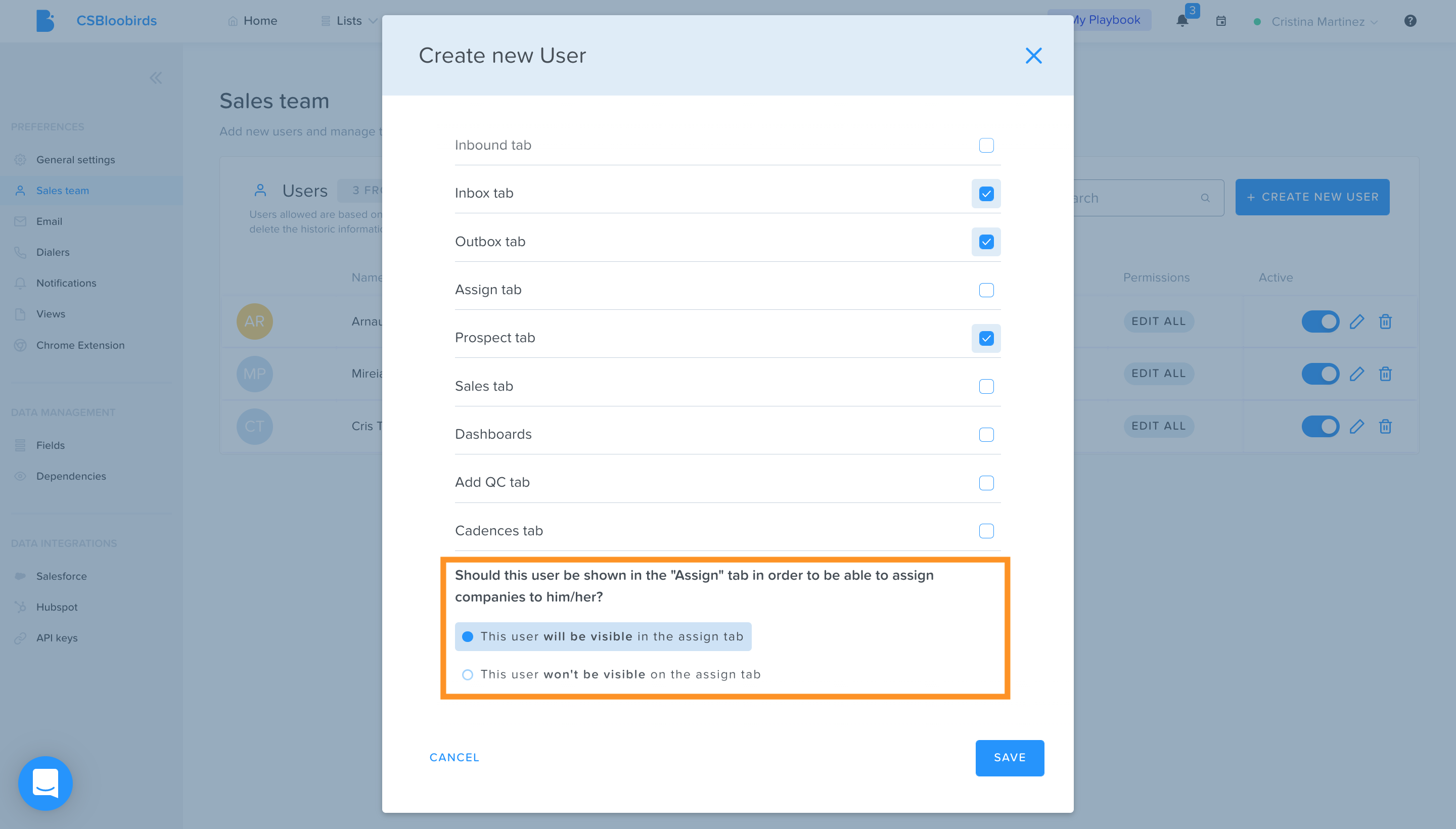 Click on SAVE.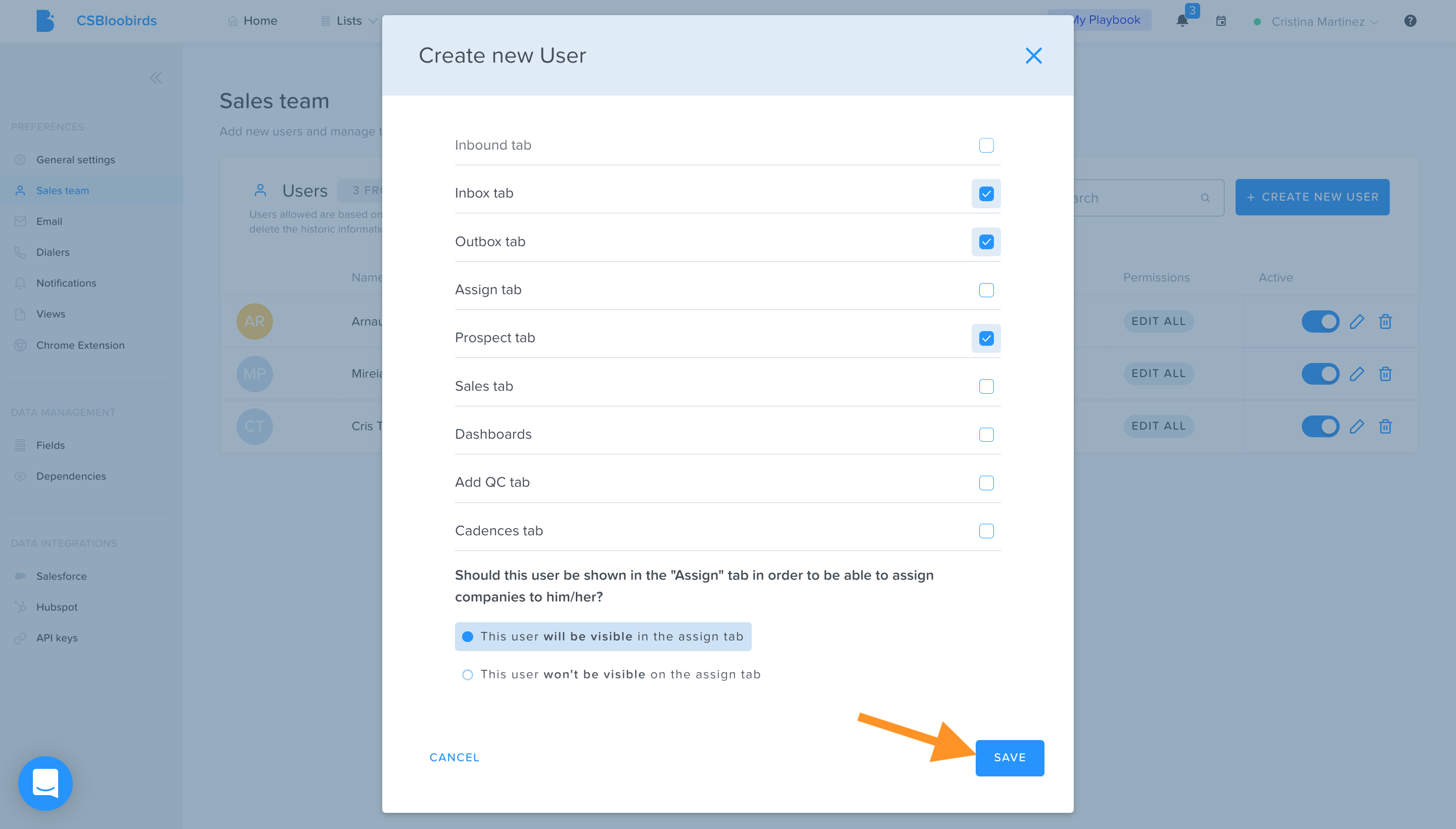 A window will appear informing that the invitation has been sent.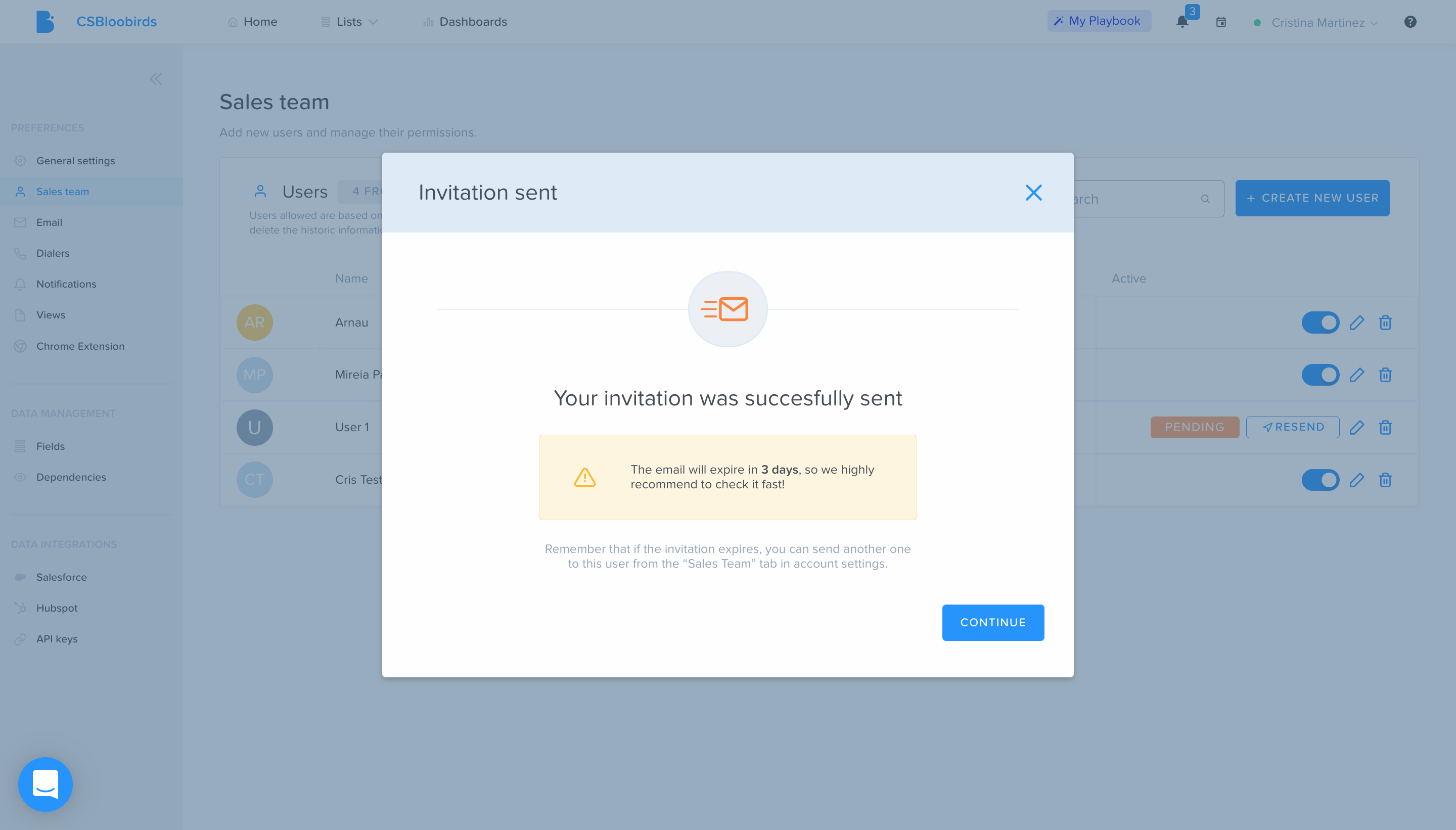 When a user no longer has to use Bloobirds, we strongly recommend to deactivate it instead of deleting the account.
In this way, you will be able to easily reassign the work to another user. For example the Qualified Companies that had been assigned to him/her.
To deactivate a user, click on the button that appears under the active column.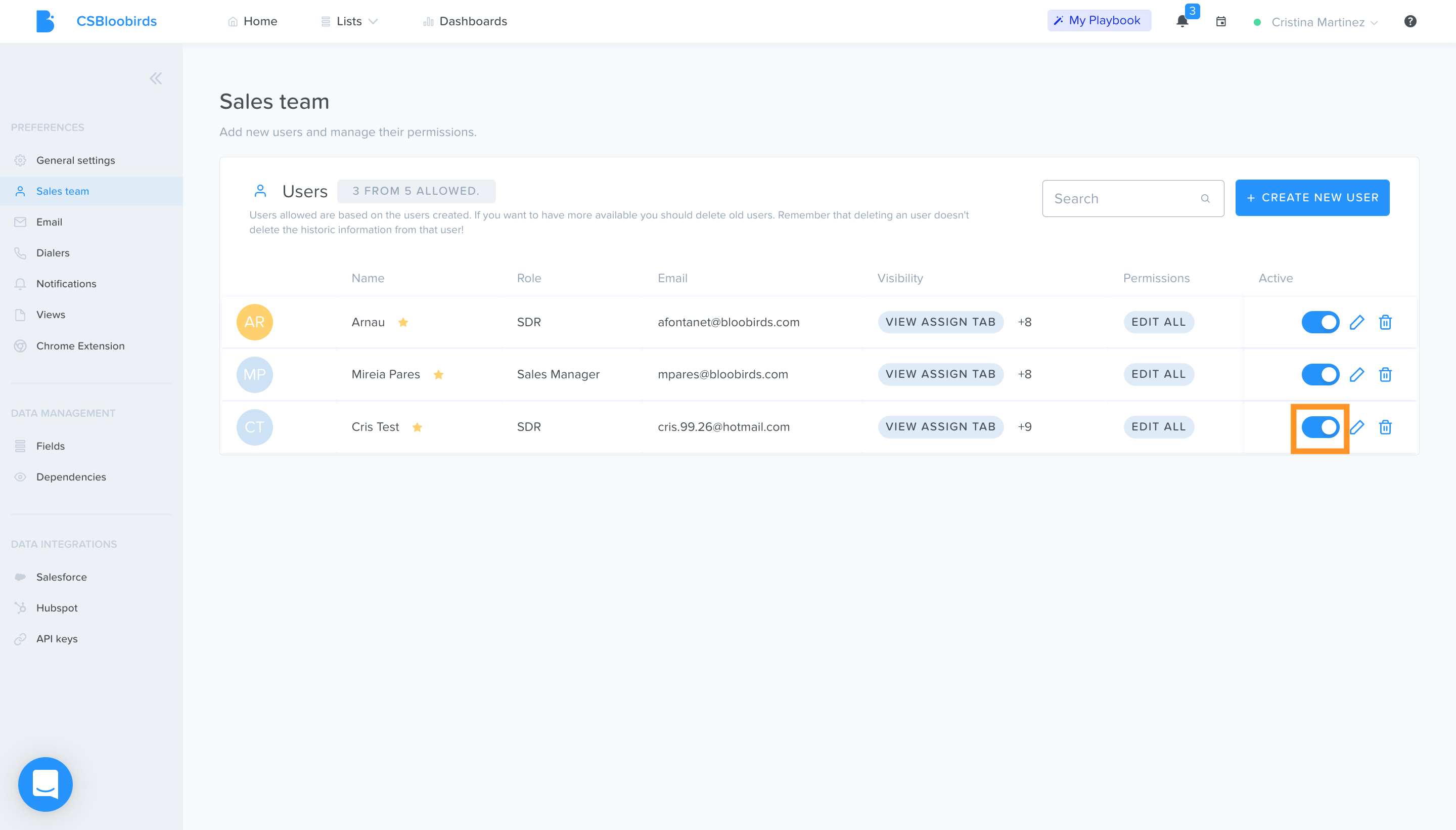 After a user has been deactivated for a while - see section above-, and you are sure all work and data has been transferred to other users or is no longer relevant, you can delete the user.
Remember that deleting a user won't delete its historical data.
To do so, click on the trash can icon.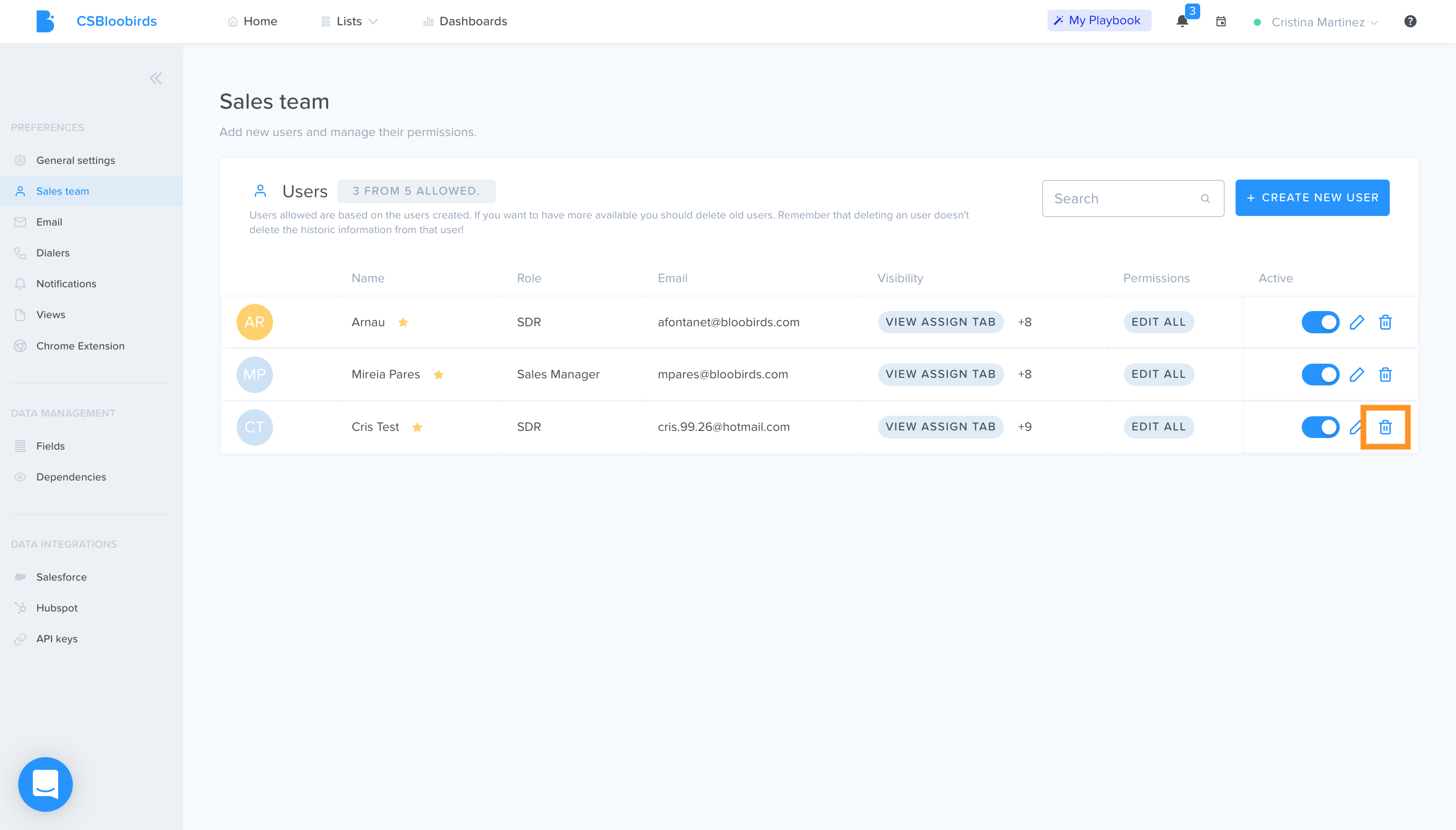 You will be asked if you are sure you want to continue. Click on DELETE.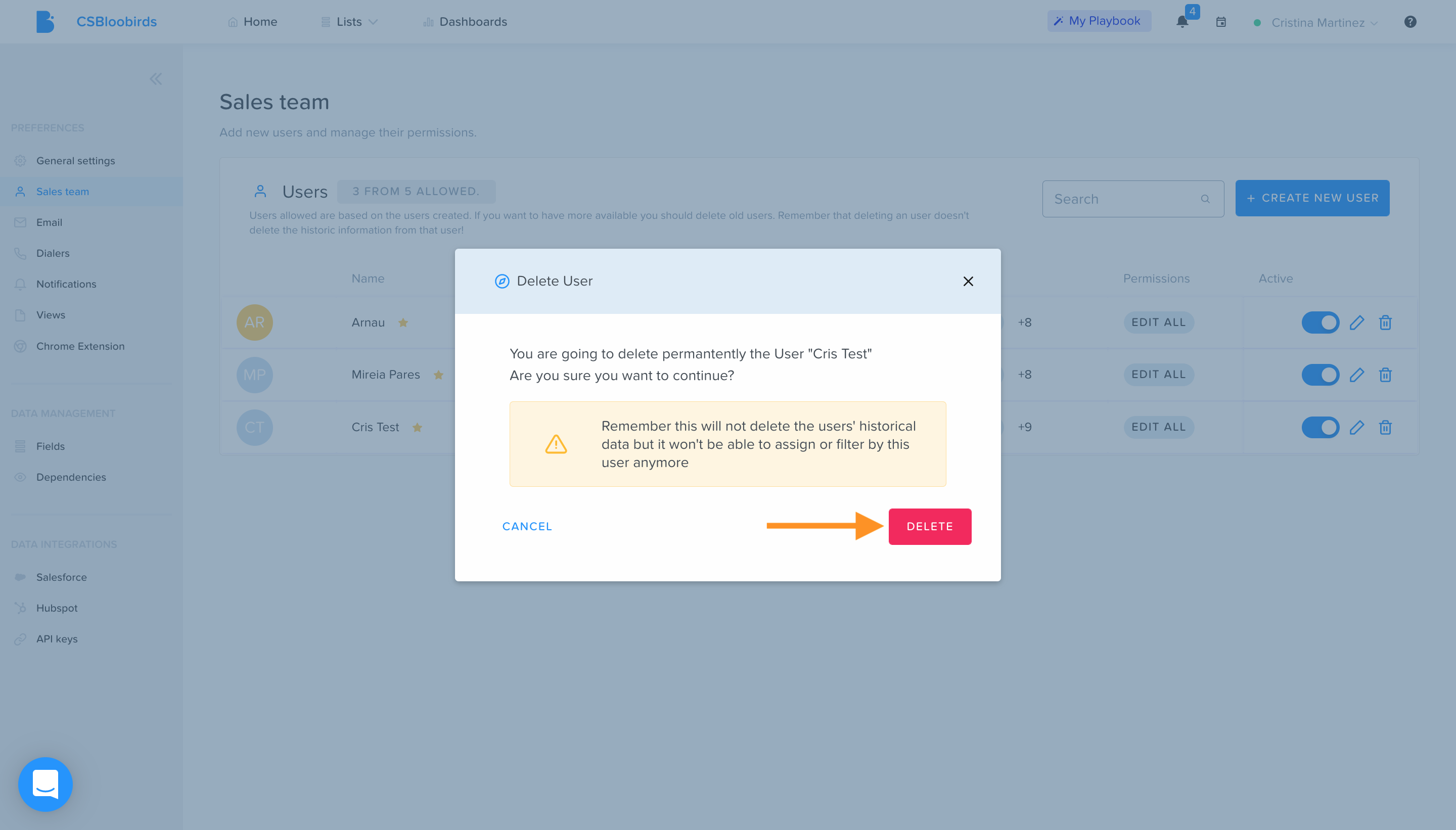 User Account
As an Account user you cannot access Bloobirds' admin, only Bloobirds' web app and reporting.