Here you'll find the automatic emails generated by the cadence and those programmed manually.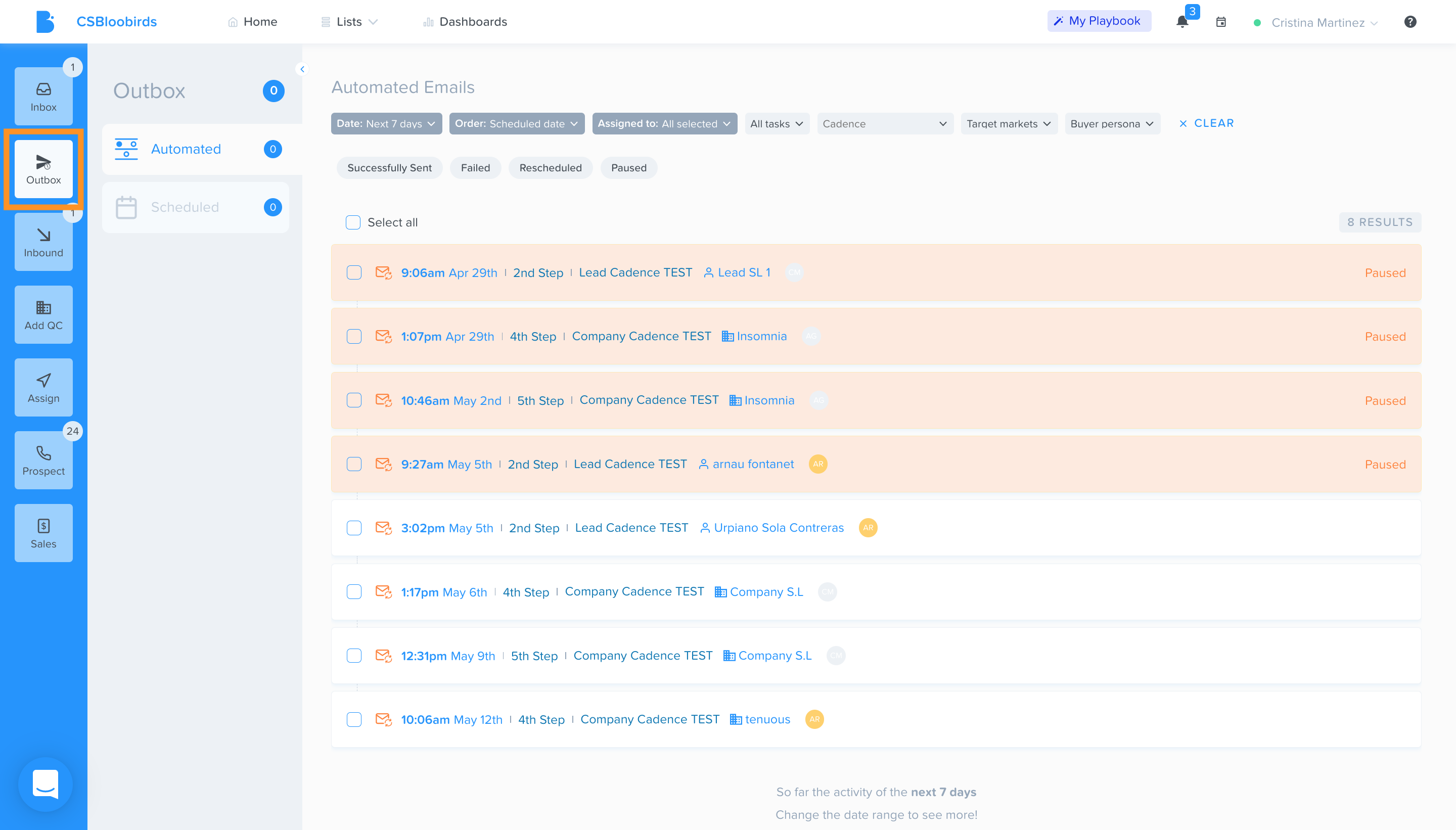 In each tab you can filter and order the content.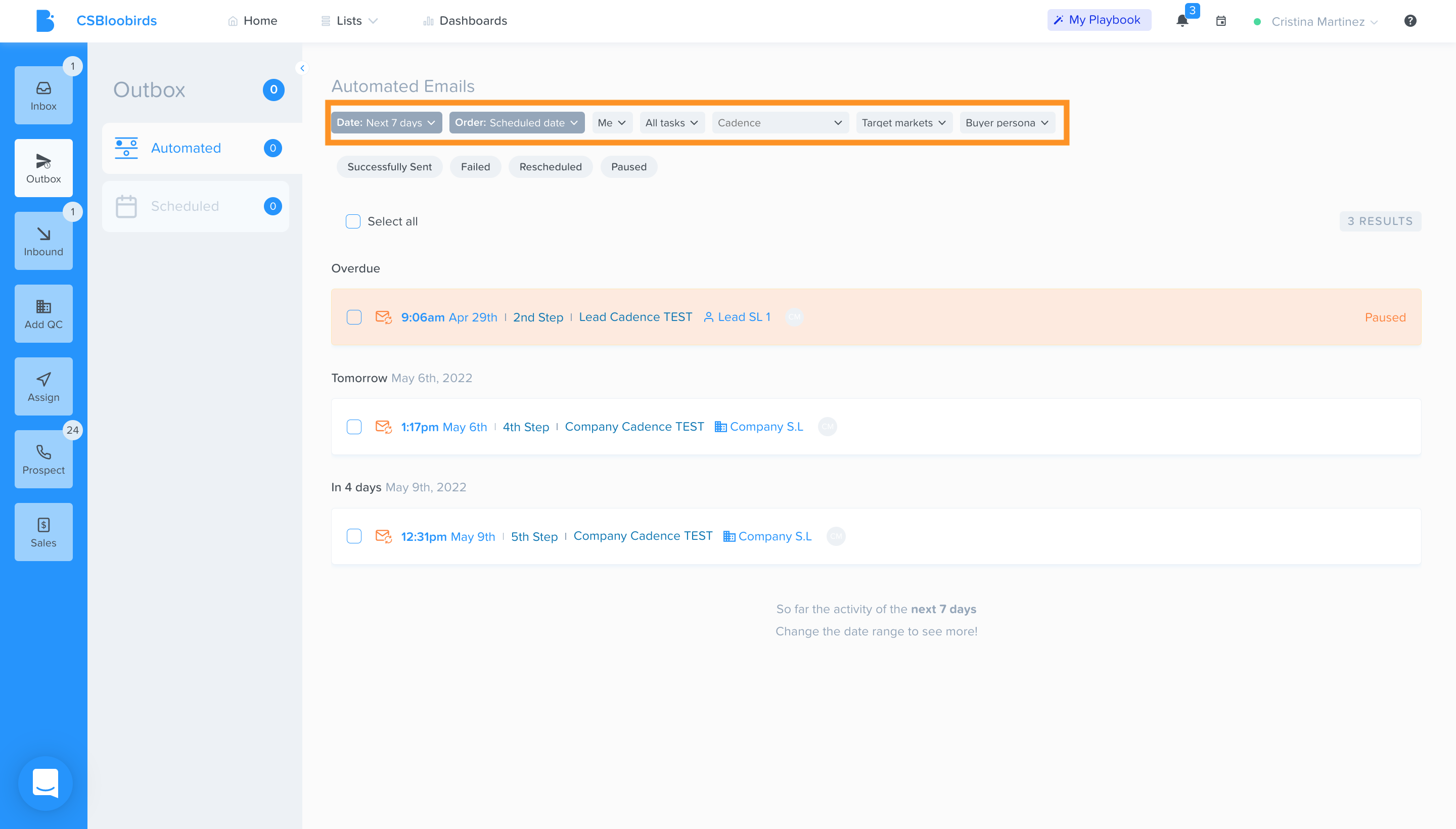 There are also some quick filters.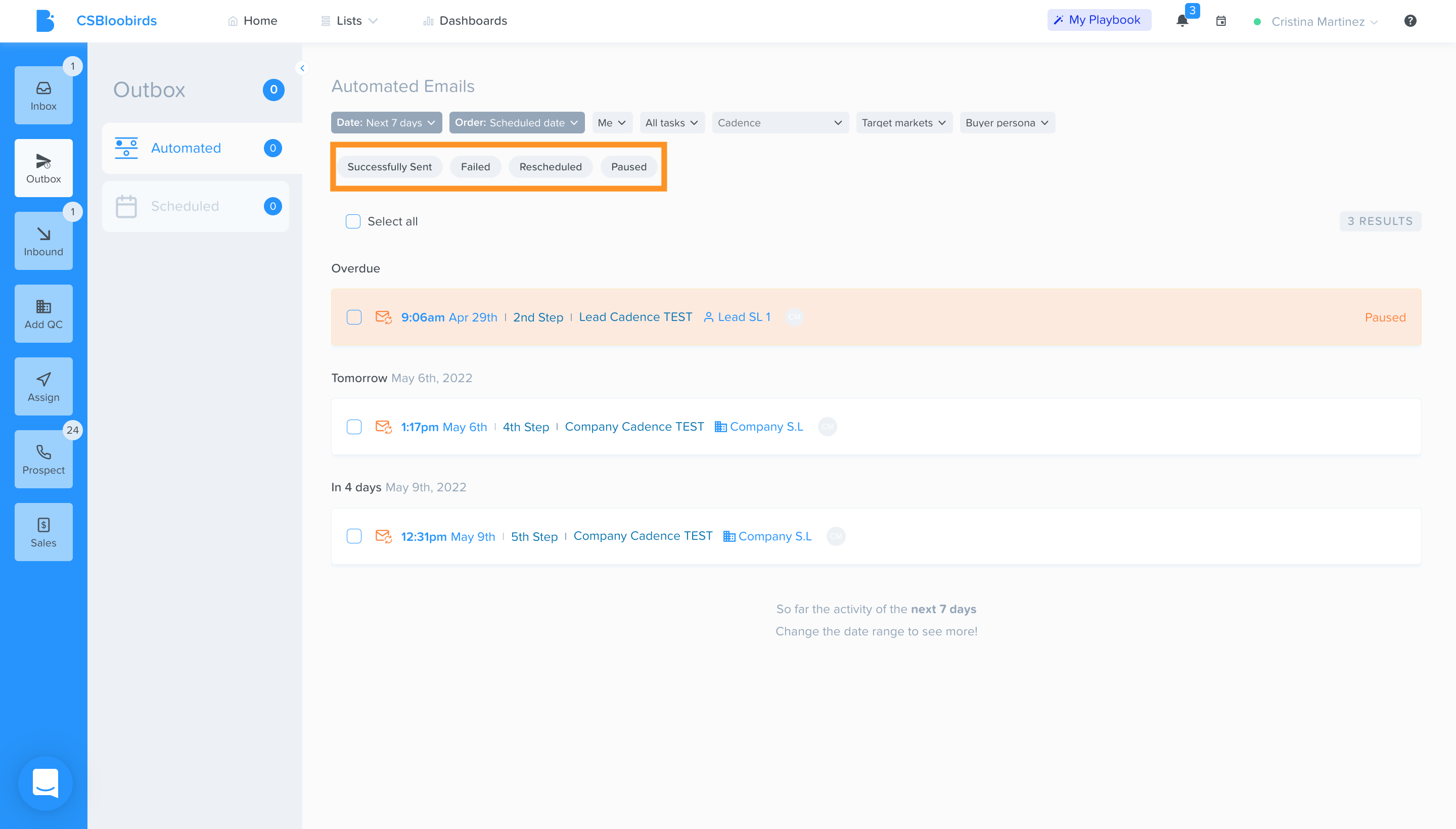 From here you can, individually or jointly: reschedule, send emails or cancel them.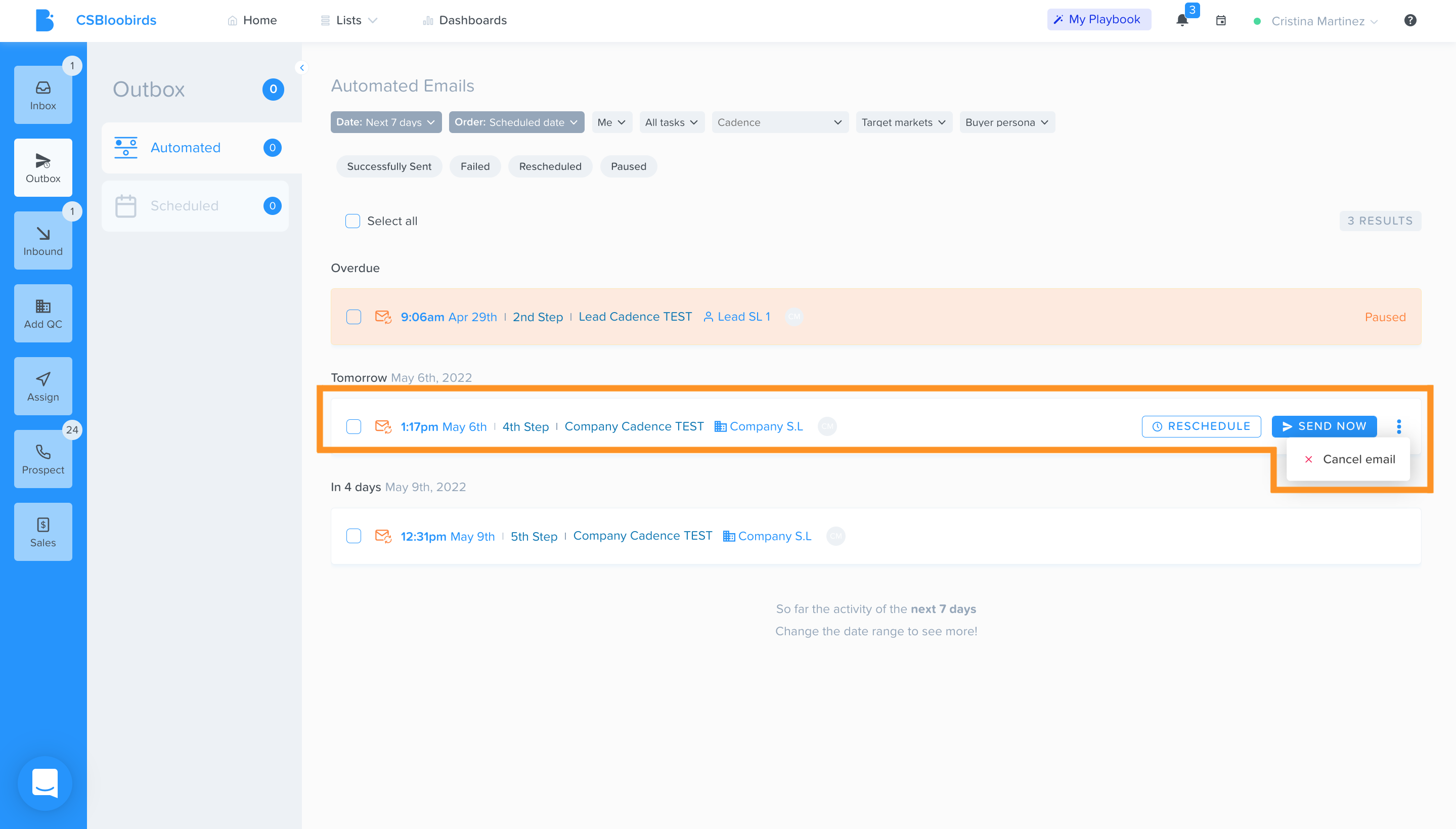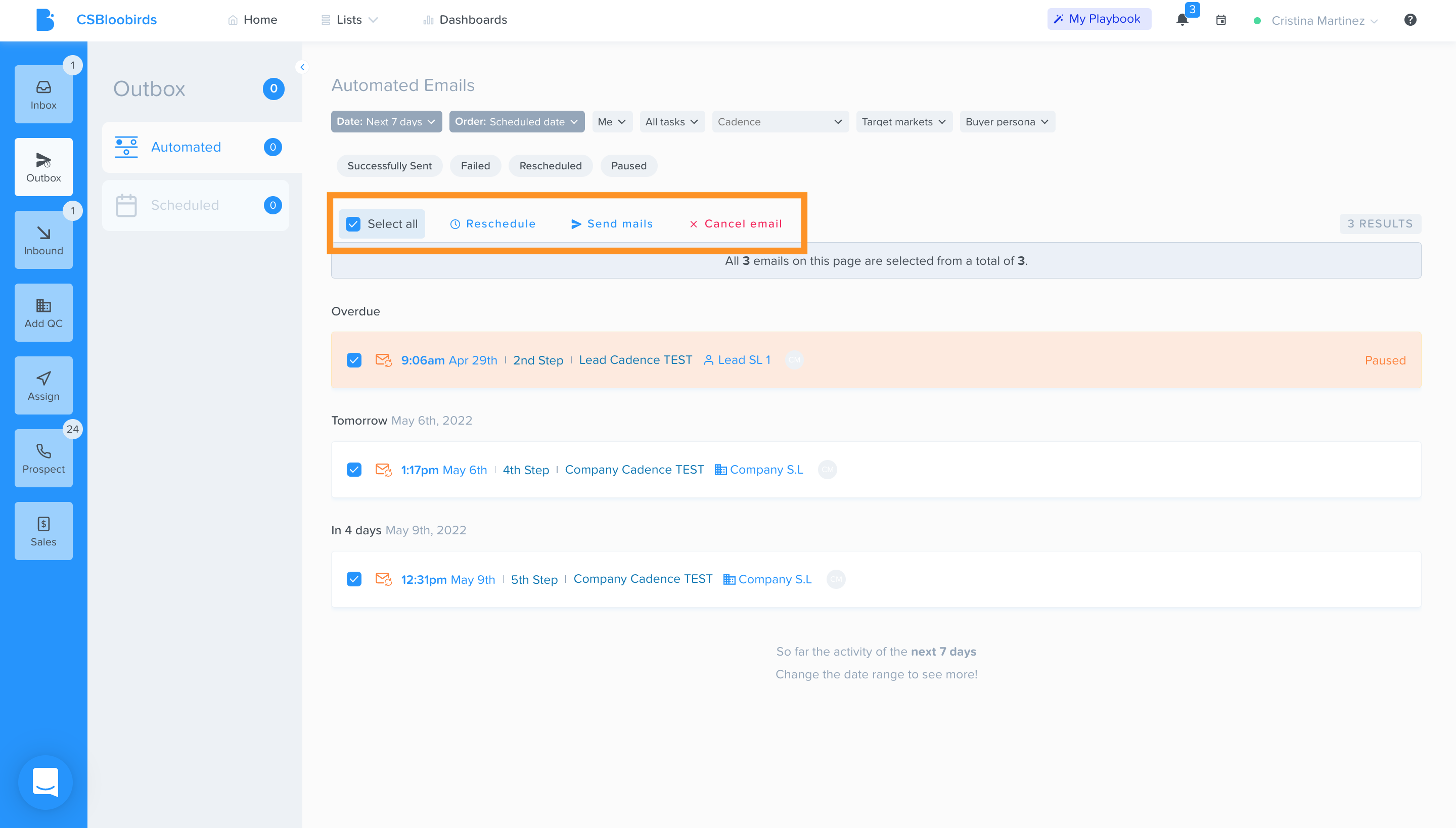 You can also see what happened with the paused and failed emails. You only have to mouse over the word "failed" or "paused" and a little warning will appear explaining the situation.