A buyer persona is a fictional representation of your ideal client or target audience. There are multiple buyer personas within a target company.
For example, our location intelligence software client has identified sales managers, trade marketing managers, and brand managers as their ideal buyers within FMCG target companies.
In this section you can create and define your buyer personas based on which you will visualize your messaging, reporting results, and cadences.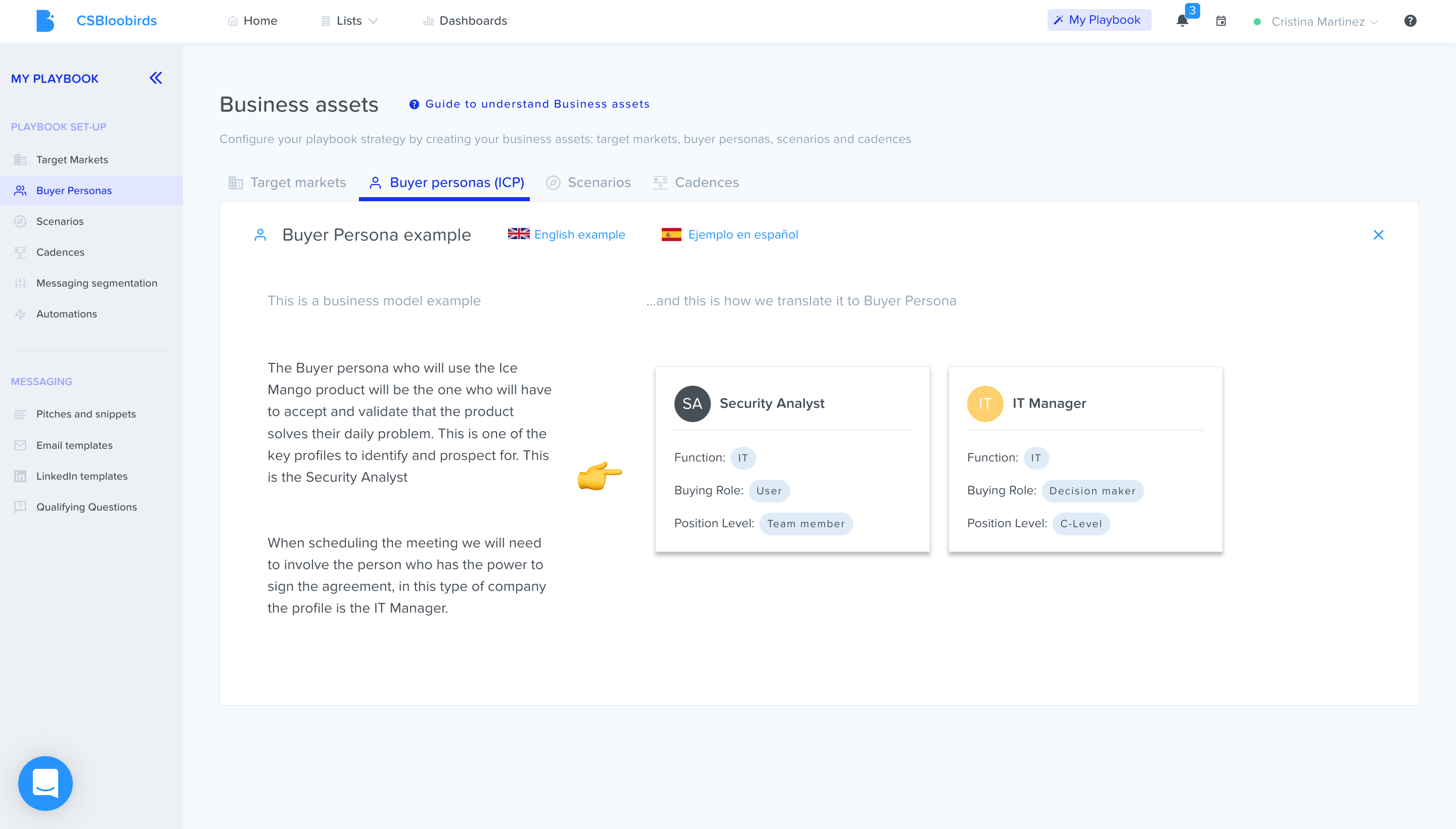 How does it work?
To access this section, you need to have Bloobirds' admin rights.
Create buyer personas
Go to My Playbook and select Buyer Personas from the left menu bar.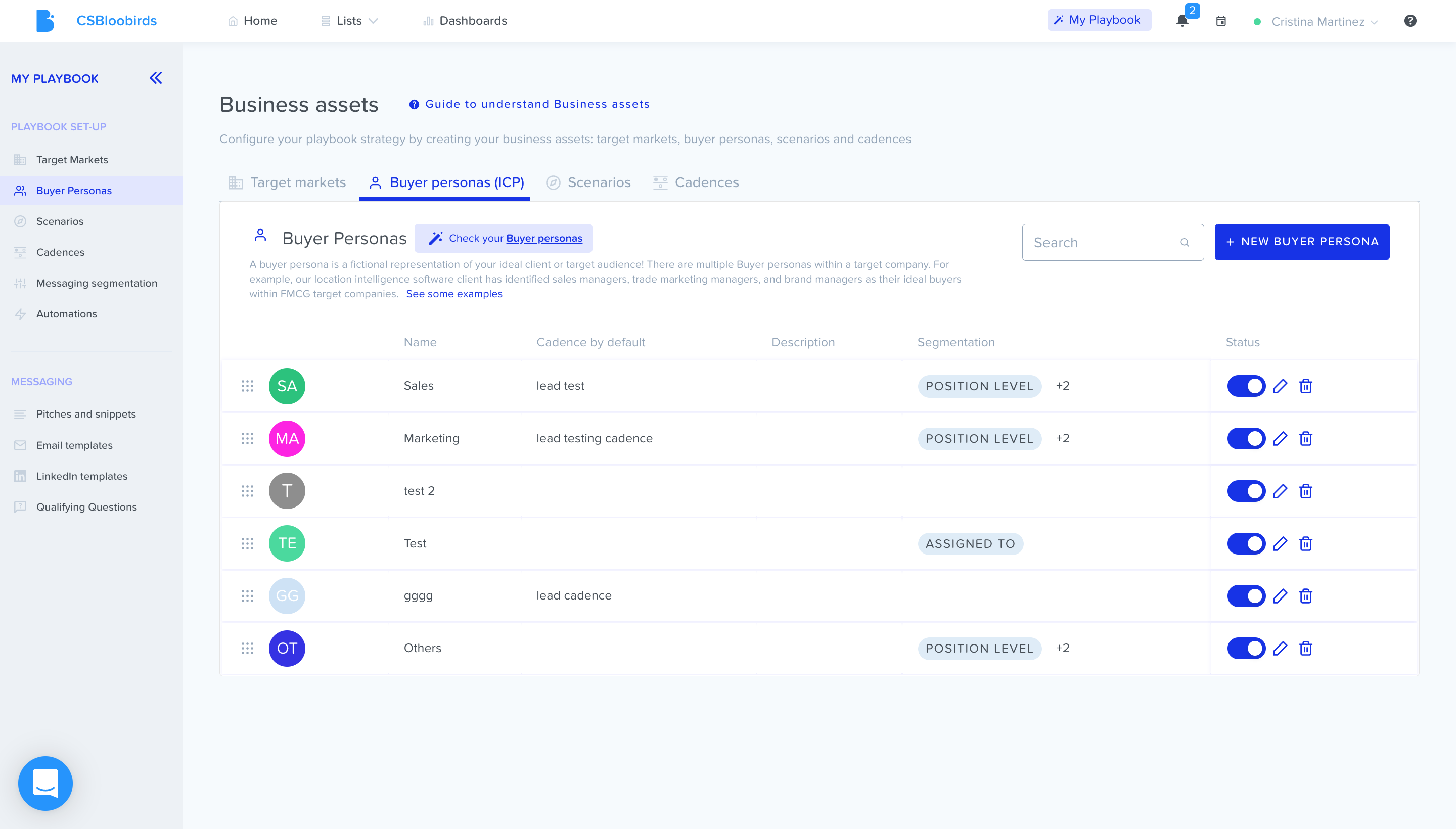 Create a new buyer persona by clicking on + NEW BUYER PERSONA, fill in the name, and select the most appropriate cadence to prospect it.
Click on SAVE AND CONTINUE.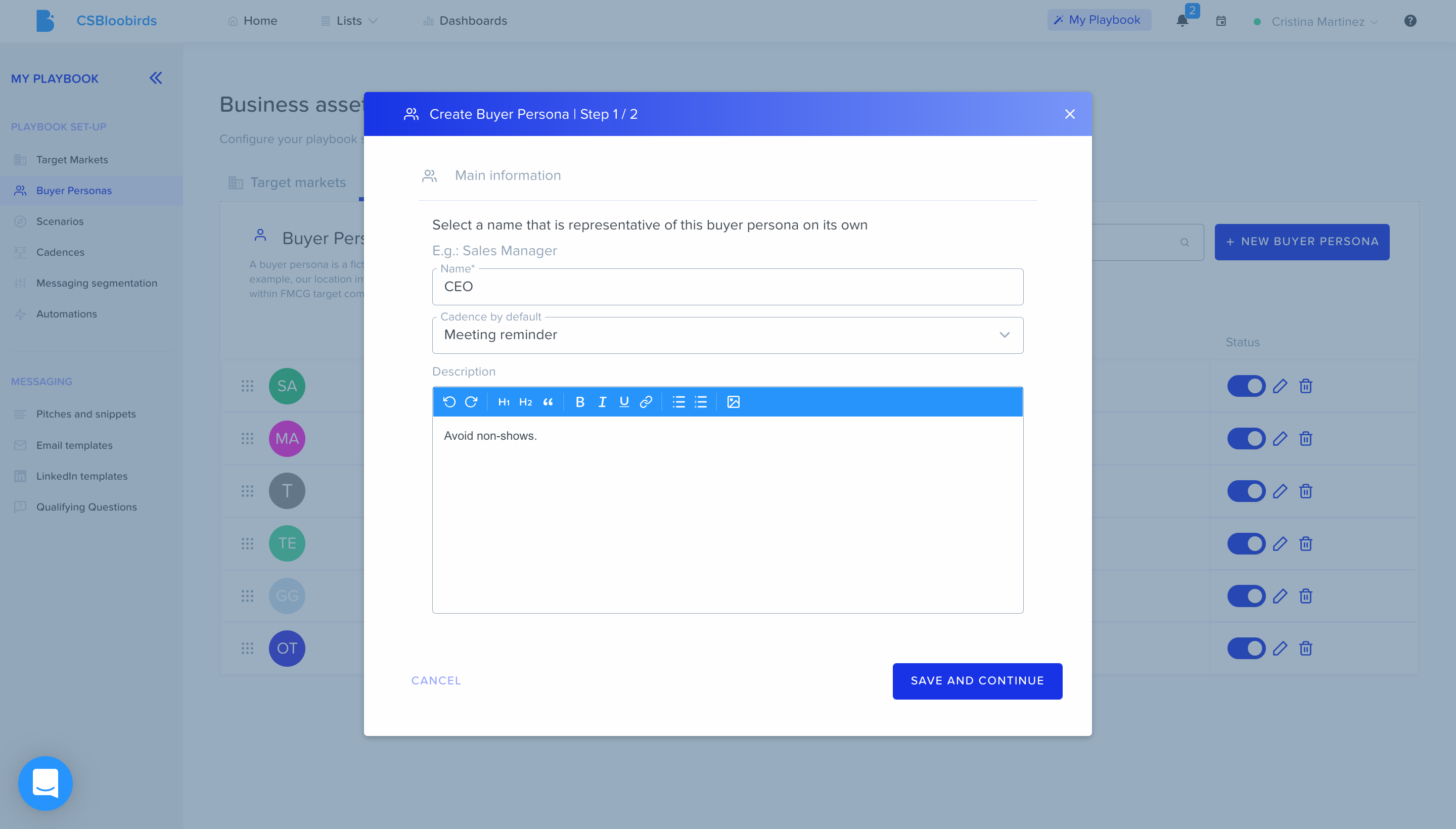 Segmentation is a way to classify your buyer persona according to its characteristics, to fill it in ask yourself:
Are they from the same position level?
Which power of decision do they have in the sales process?
Are they of a specific business area?
This set of filters will help you categorize and pre-filter your messaging, your cadences, and your results in reporting.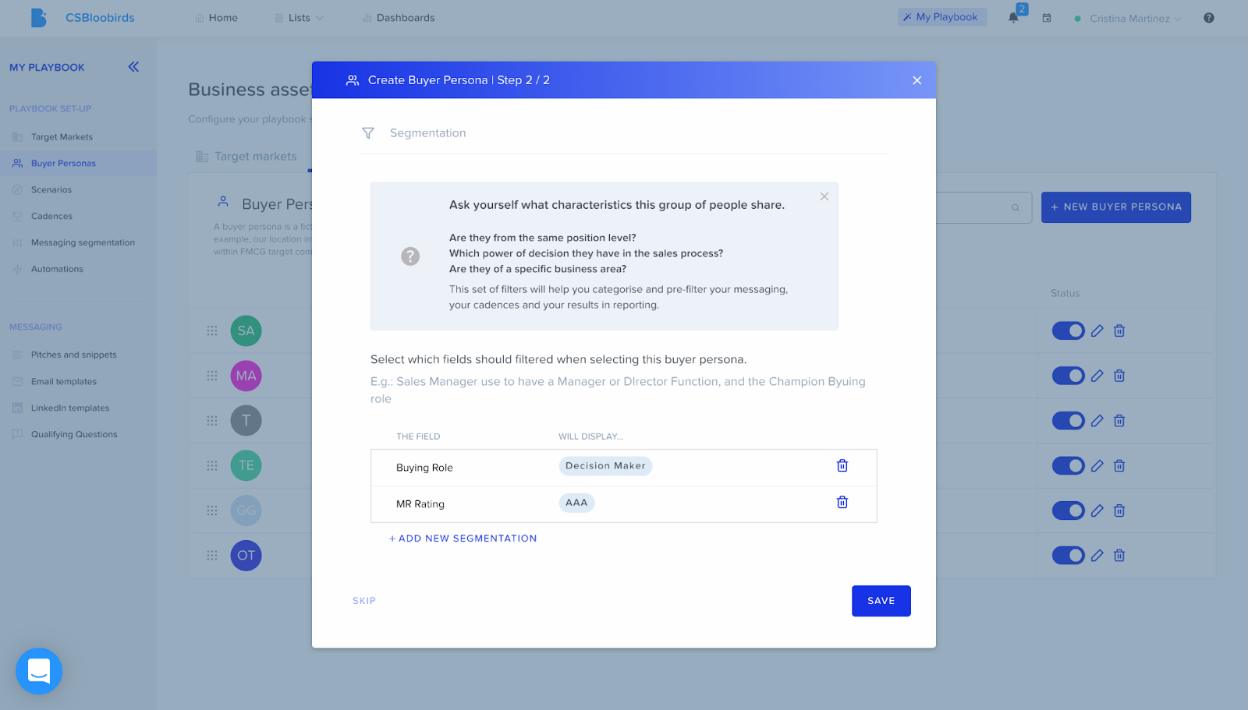 Review buyer personas
To have an eagle's view of the current buyer personas and their segmentation, click on Check Buyer Personas.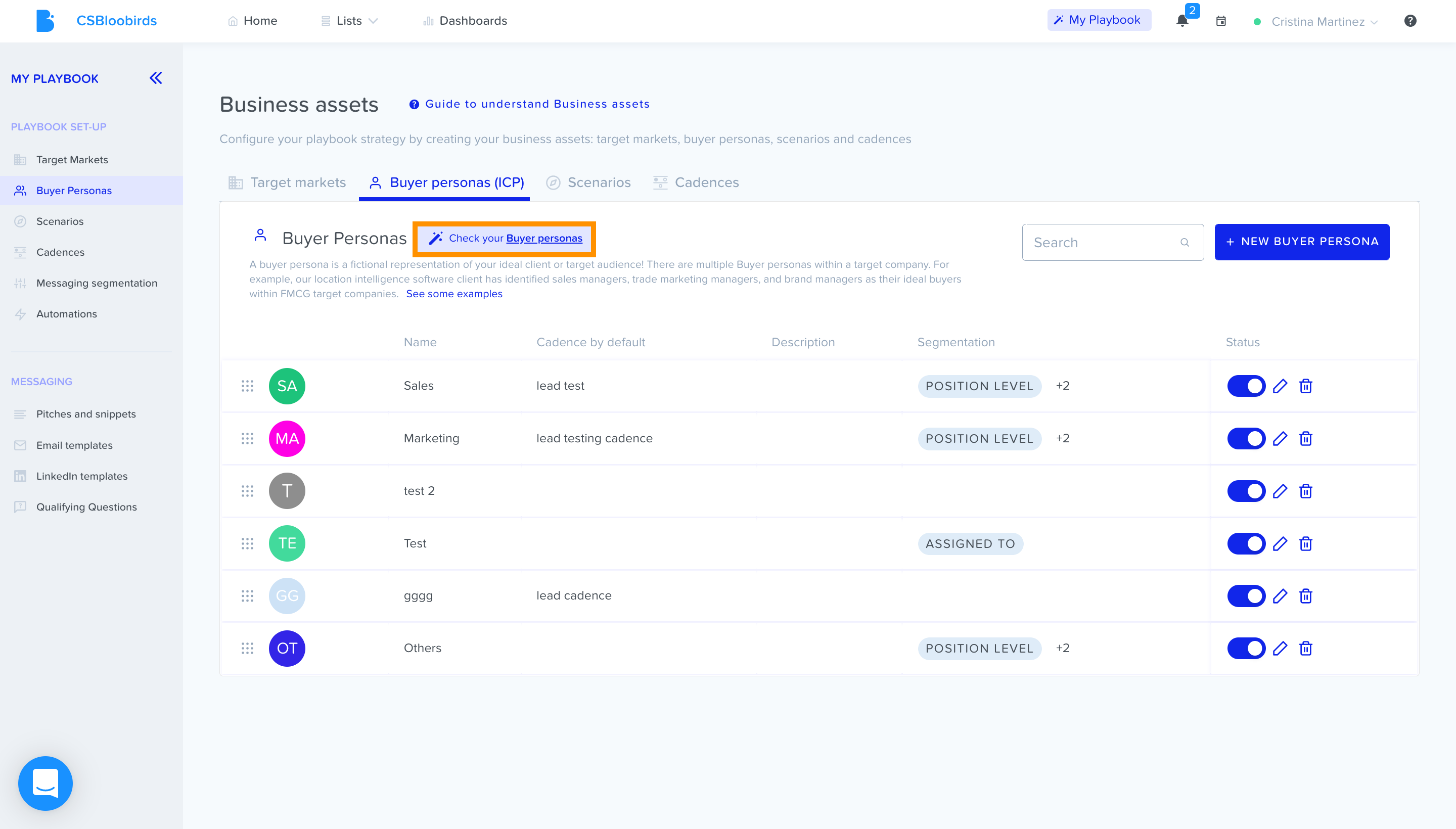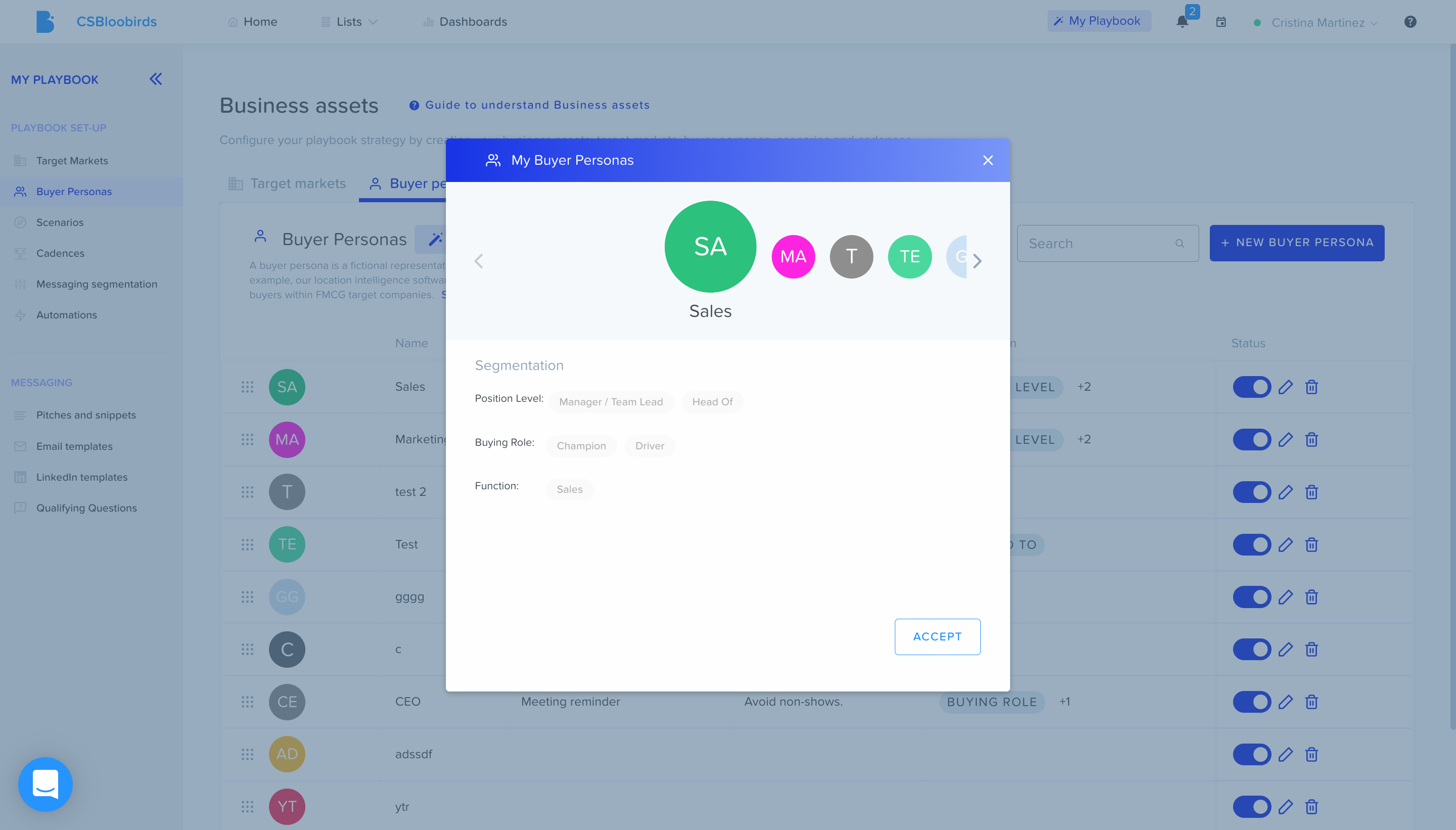 Delete buyer personas
When you delete a buyer persona, it will be deleted as well from the lead profiles. Avoid deleting buyer personas unless you have previously assigned all leads associated with this buyer persona to another one.
It is preferable that you deactivate them instead, in this way, you will be able to keep the buyer persona deactivated within the lead profile associated, but you will not be able to select it for future lead creations.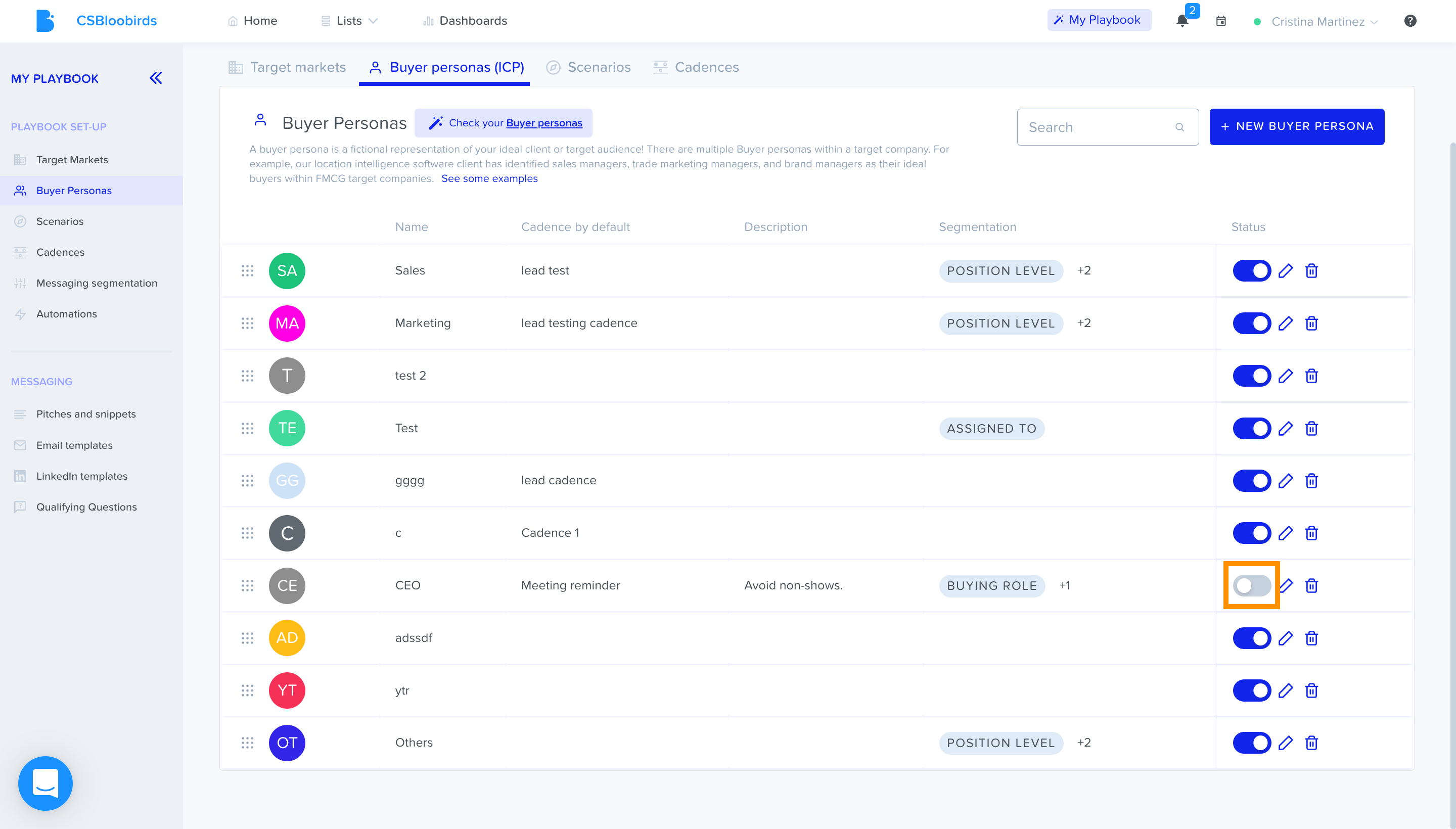 Changing buyer personas
When changing a buyer persona, if the new buyer persona has a different cadence, the associated lead cadence will change.
Therefore the new cadence will no longer match the tasks carried out so far on this lead.
Segmentation
Each buyer persona must have one type of segmentation. Make sure there is a different segmentation for each buyer persona identified.