What it is
On this section you can manage the conditions under which the information flow will be synchronised from Bloobirds to Hubspot.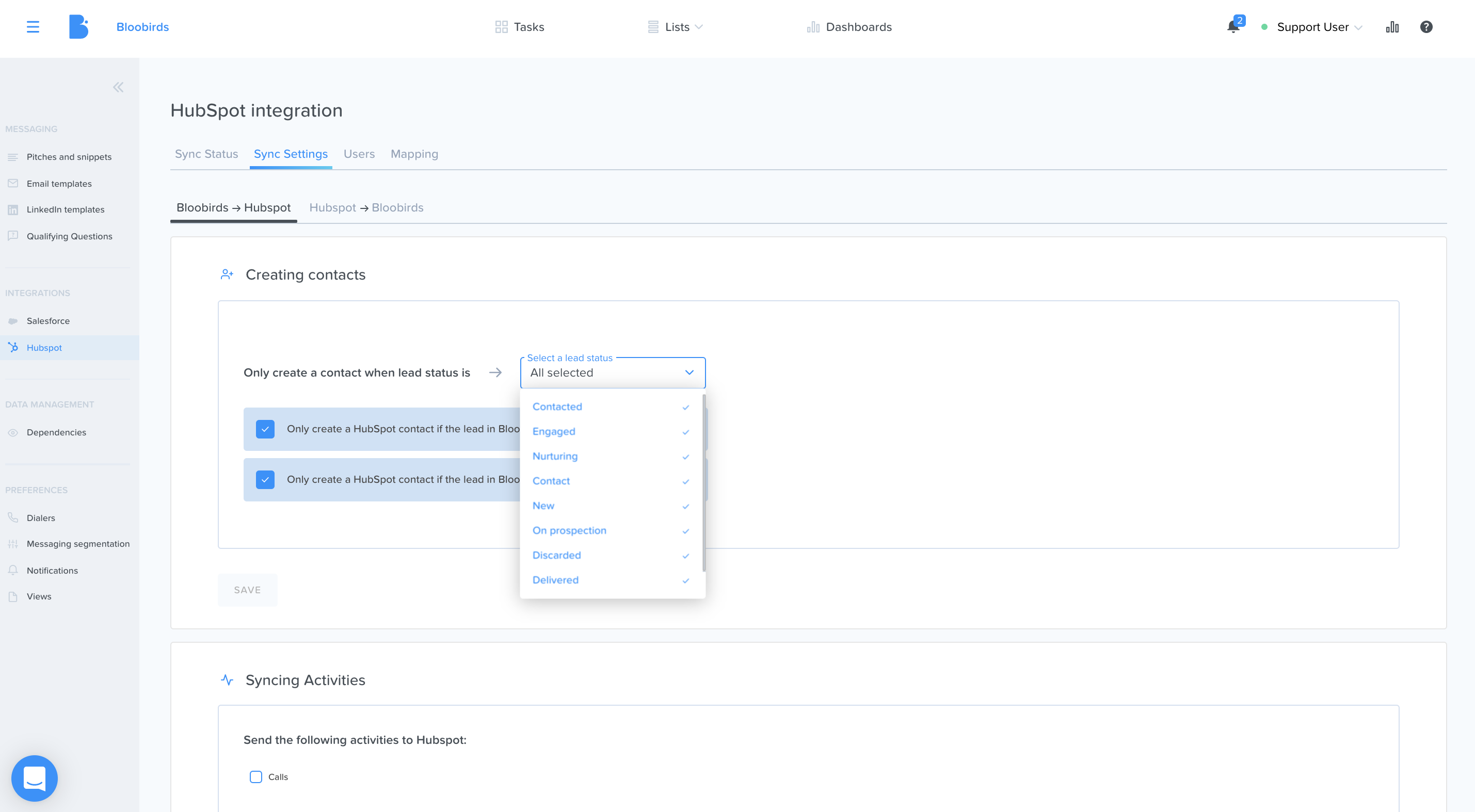 Our native integration is very complete and allows you to customize to detail the information flow for creating contacts, syncing activities, results, and opportunities.
How it works
Create a contact
In this section, you can decide when you want to create a contact in Hubspot depending on the lead's status on Bloobirds.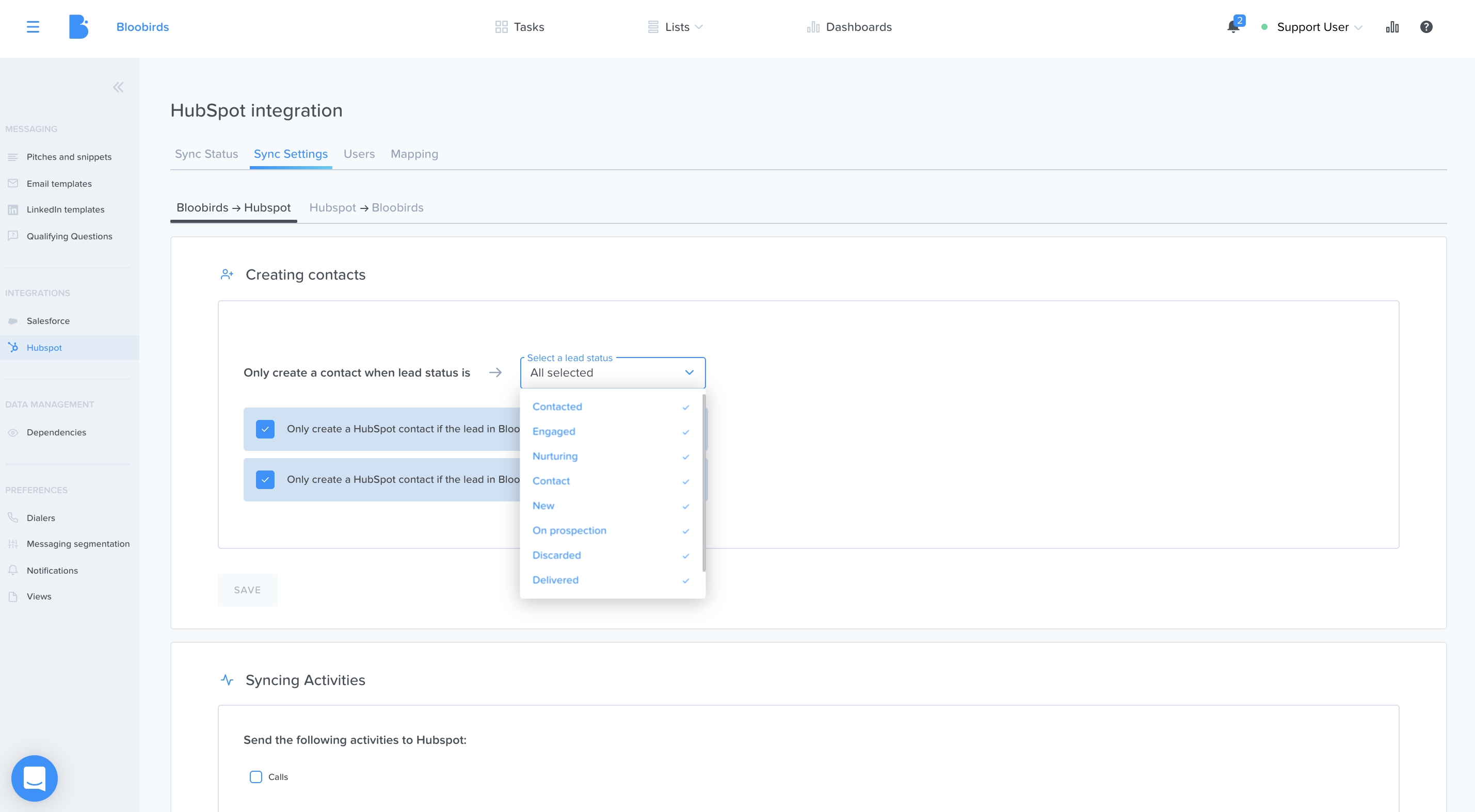 Moreover, you can also add conditions of data quality before the lead is synchronised, such as having an email address or a company assigned.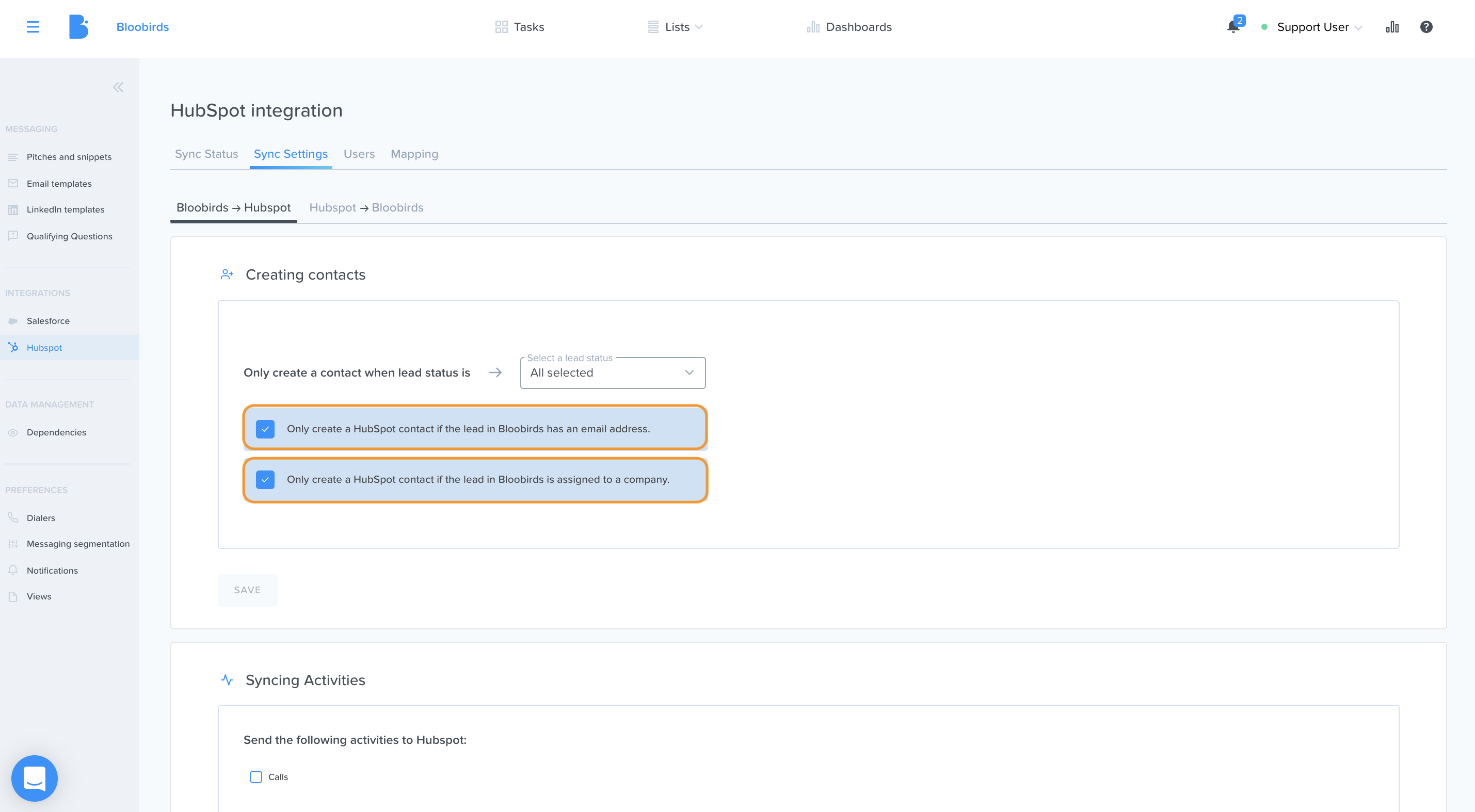 For example, let's imagine you want to create a lead in Hubspot every time a lead in Bloobirds is in status Contacted and On prospection and you also require the lead to have an email address and a company assigned.
You would have to select the following options and click on SAVE.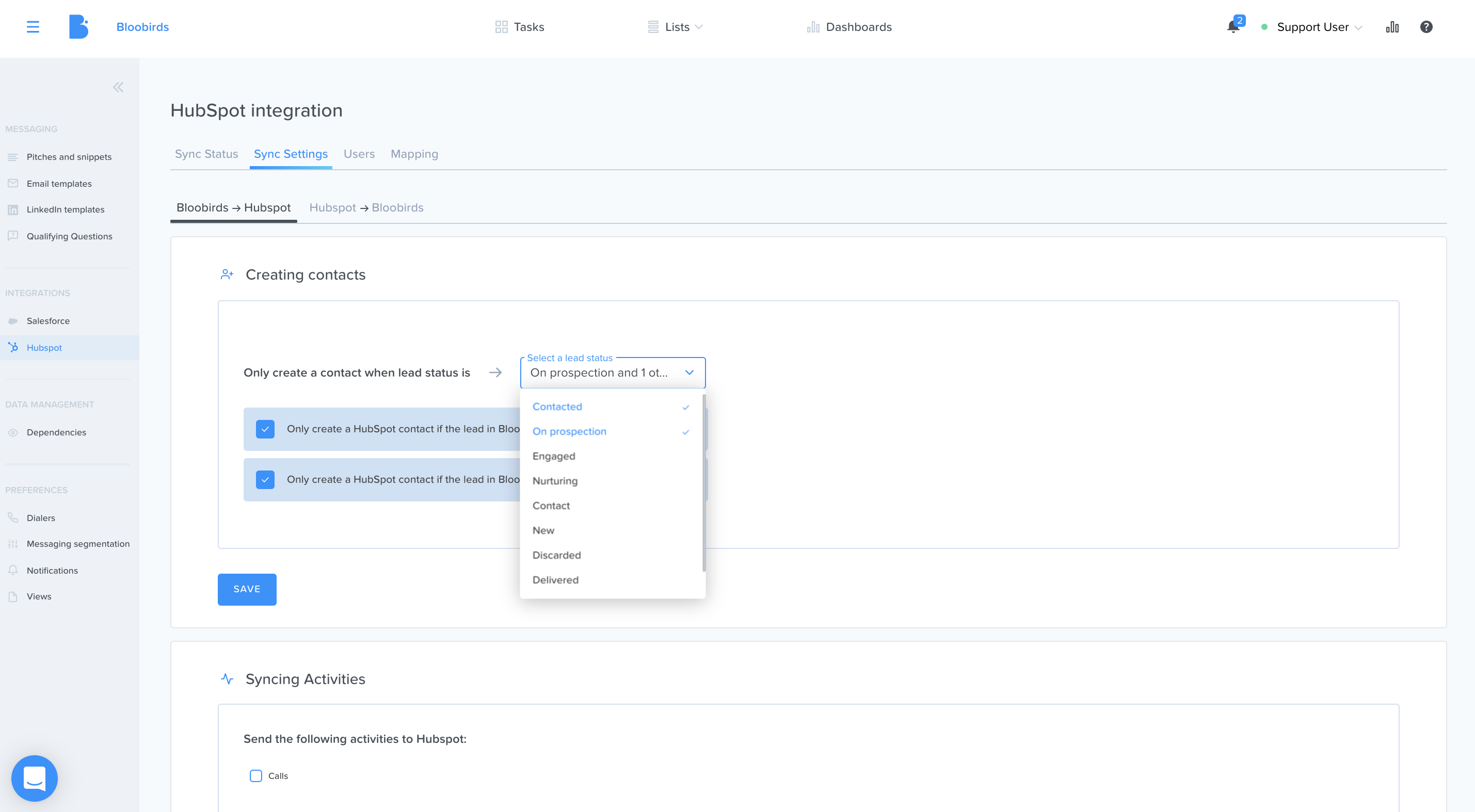 Syncing Activities
Type of activity
In this section, you can determine which type of activities will be synchronized to HubSpot.
You just need to click on the ones you want to be registered such as calls, emails, LinkedIn messages, notes, or meetings.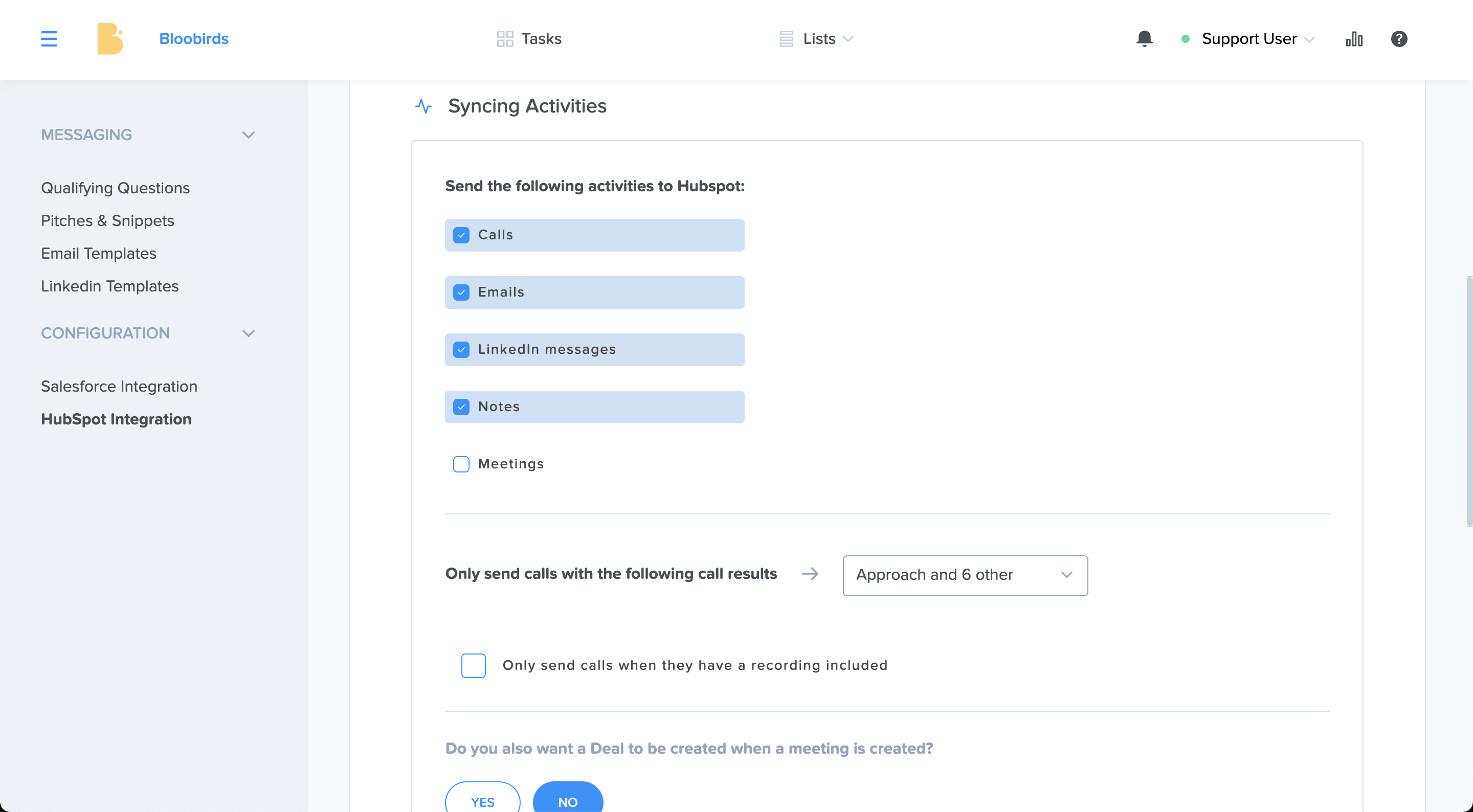 Call sync conditions
Bloobirds allows you to decide which activities you want to synchronize.
For instance, if you want only calls and meetings to be synchronized, you would select them and click on SAVE.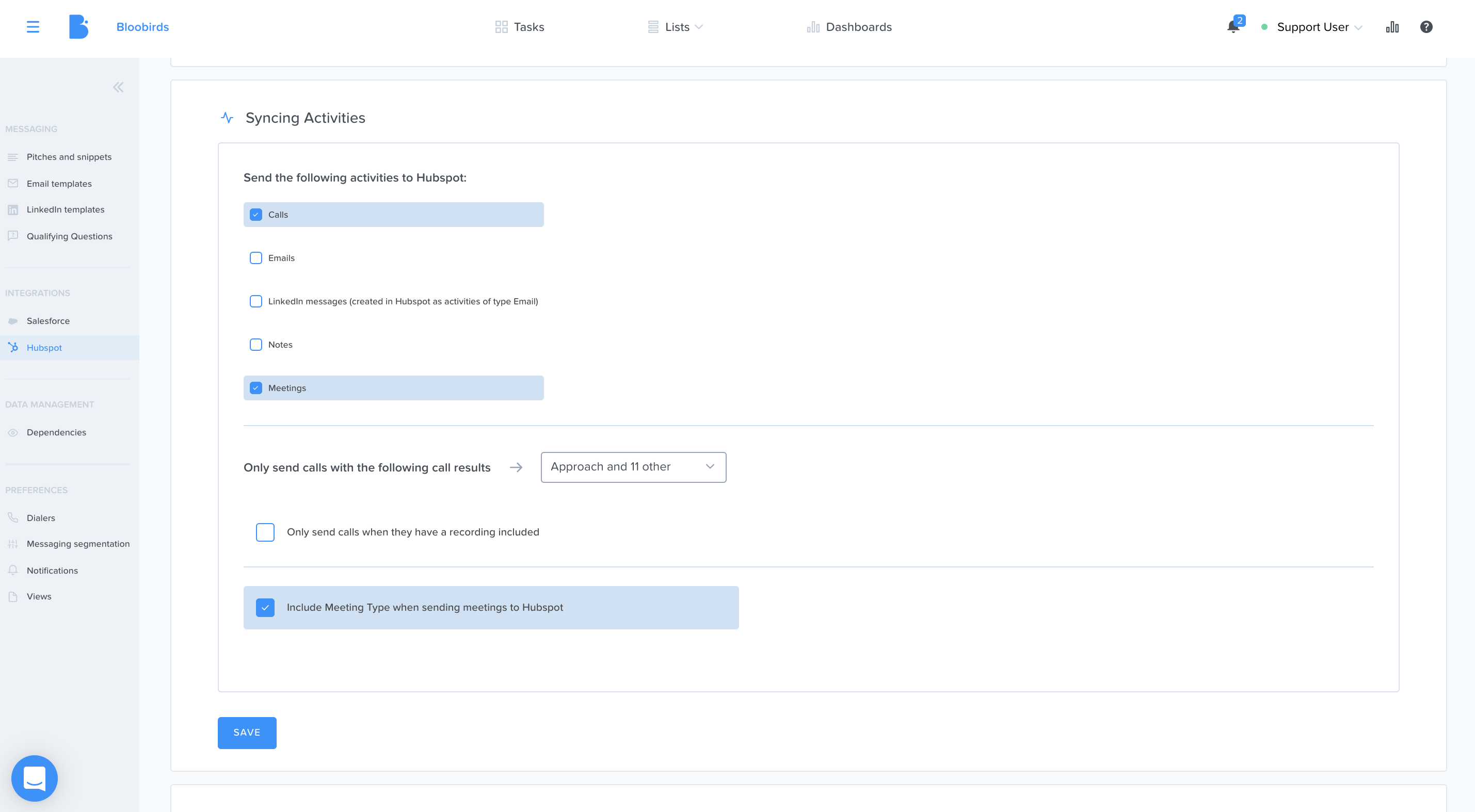 Moreover, you can also decide the conditions by which the calls will be synchronized.
For example, let's say you only want calls that have had the result Correct contact, Gatekeeper, Referral, and Approach with and without recording available.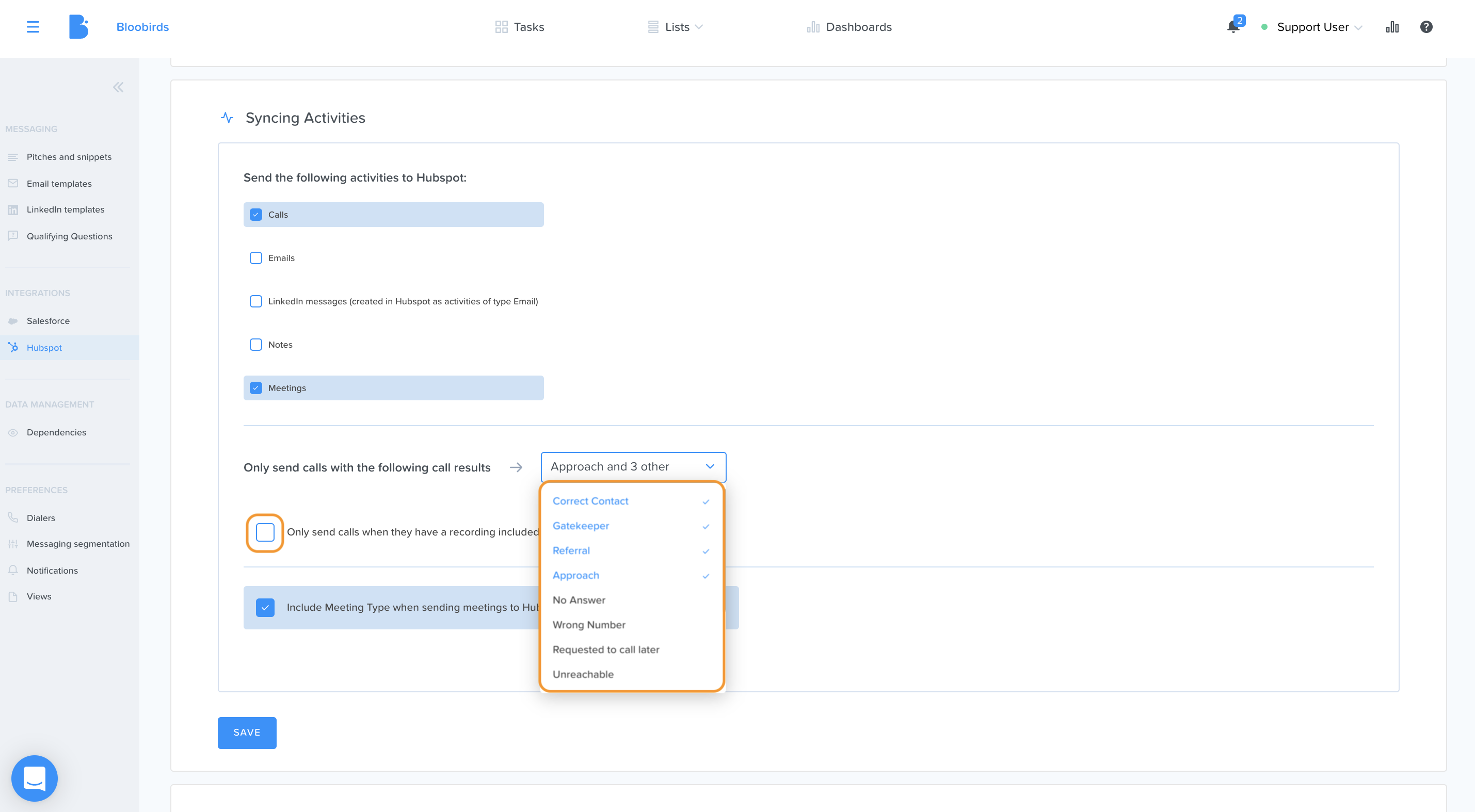 Meeting type
You can also visualize the type of meeting on Hubspot by clicking on this option.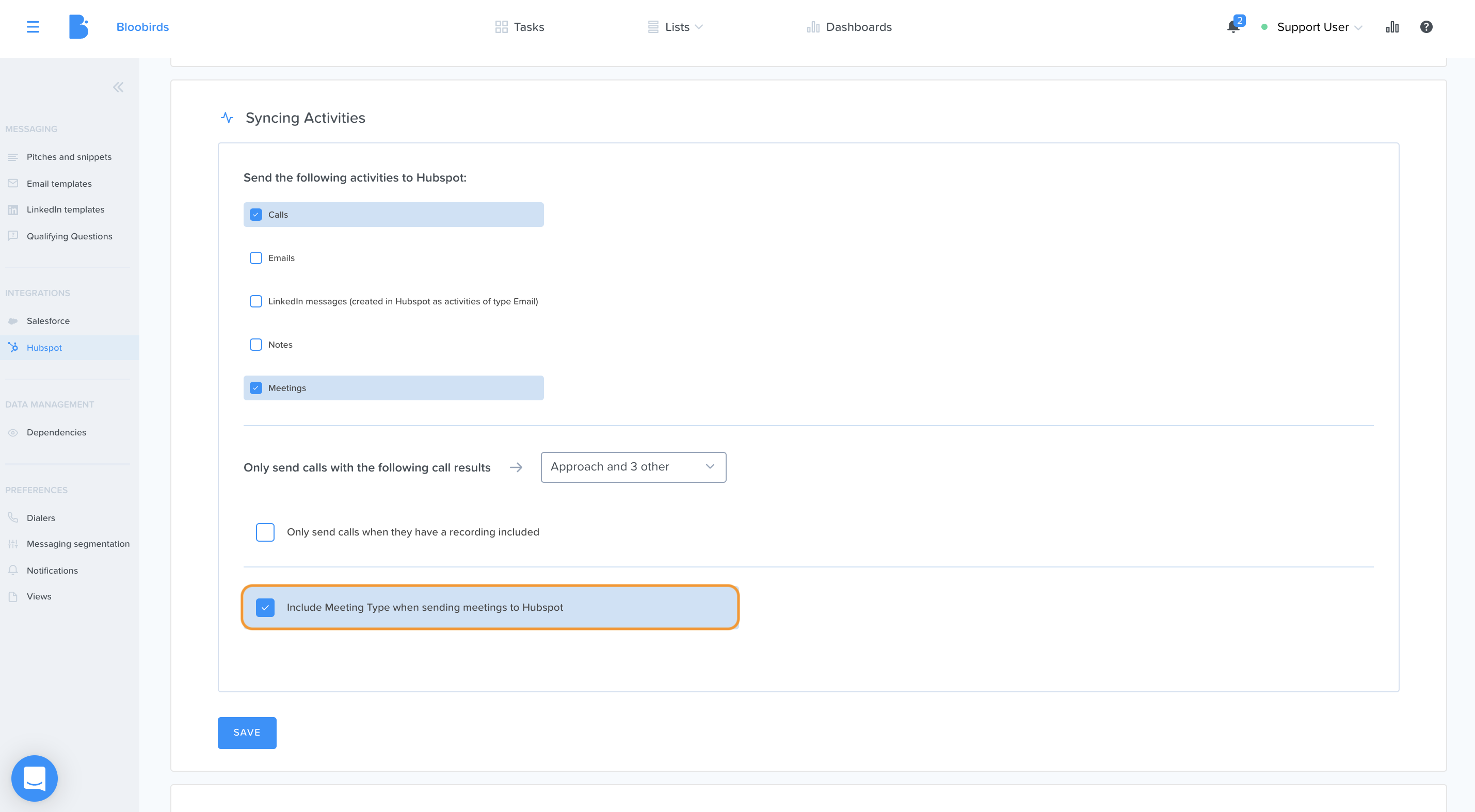 Synching opportunities
Bloobirds also allows you to synch Bloobirds opportunities on the sales pipeline to Hubspot.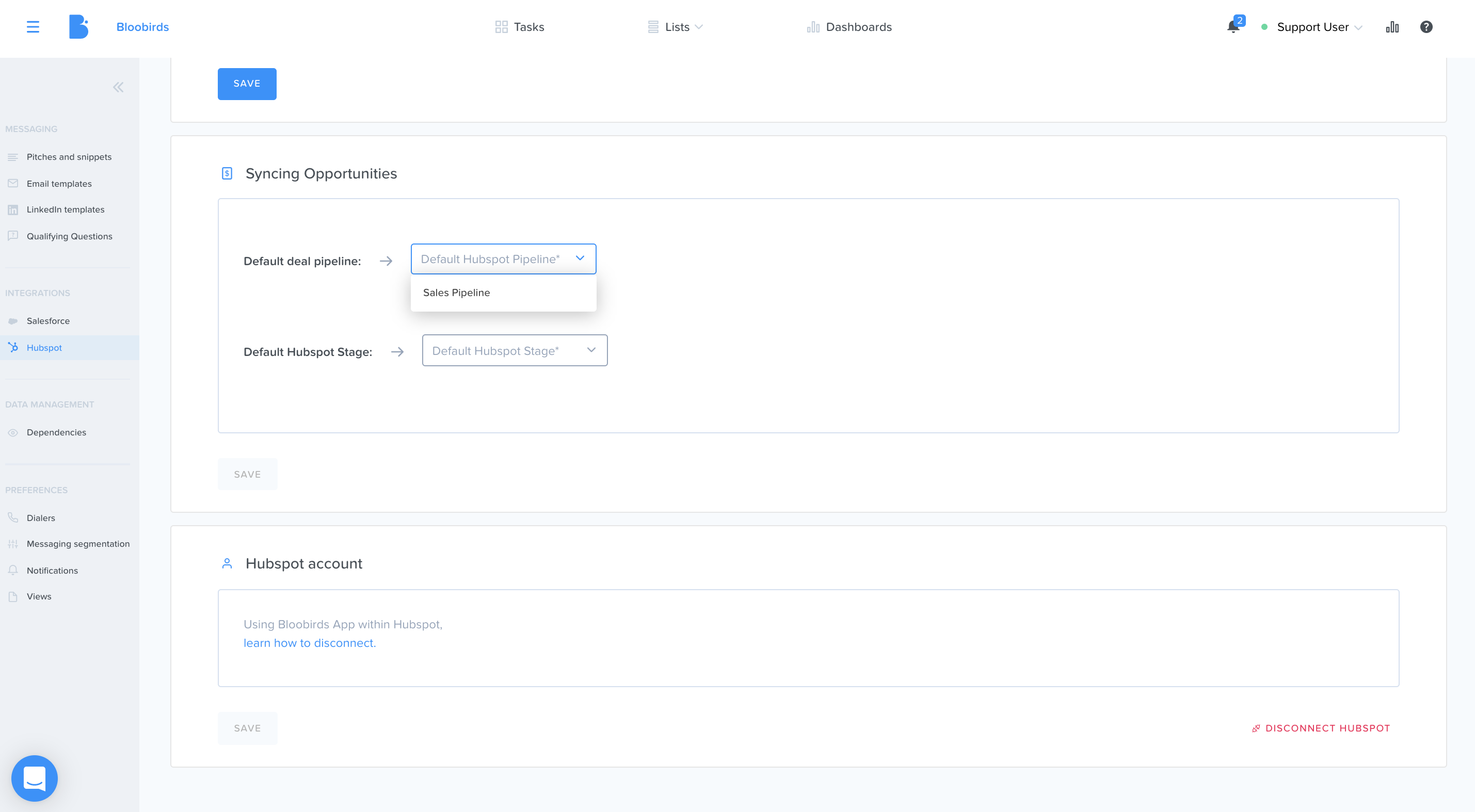 You can also decide on which stage of the sales pipeline the opportunity needs to be for it to be synchronized. When ready, click on SAVE.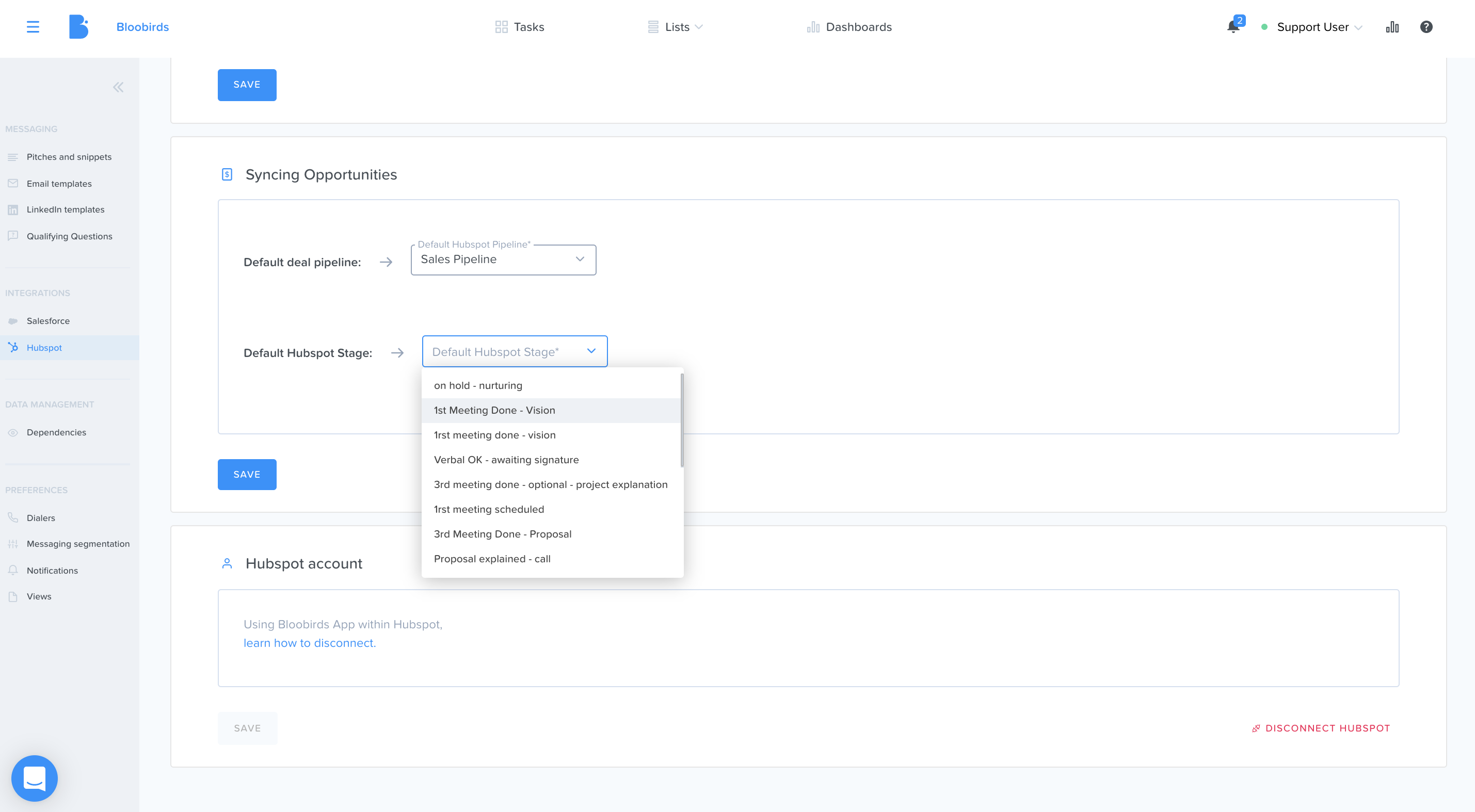 Note
Please ensure that your Hubspot stage name is exactly the same as on Bloobirds. Otherwise, the opportunity cannot be created in Hubspot.
Creating companies
You can create companies from Bloobirds to Hubspot as Companies and also filter which ones to send by their status.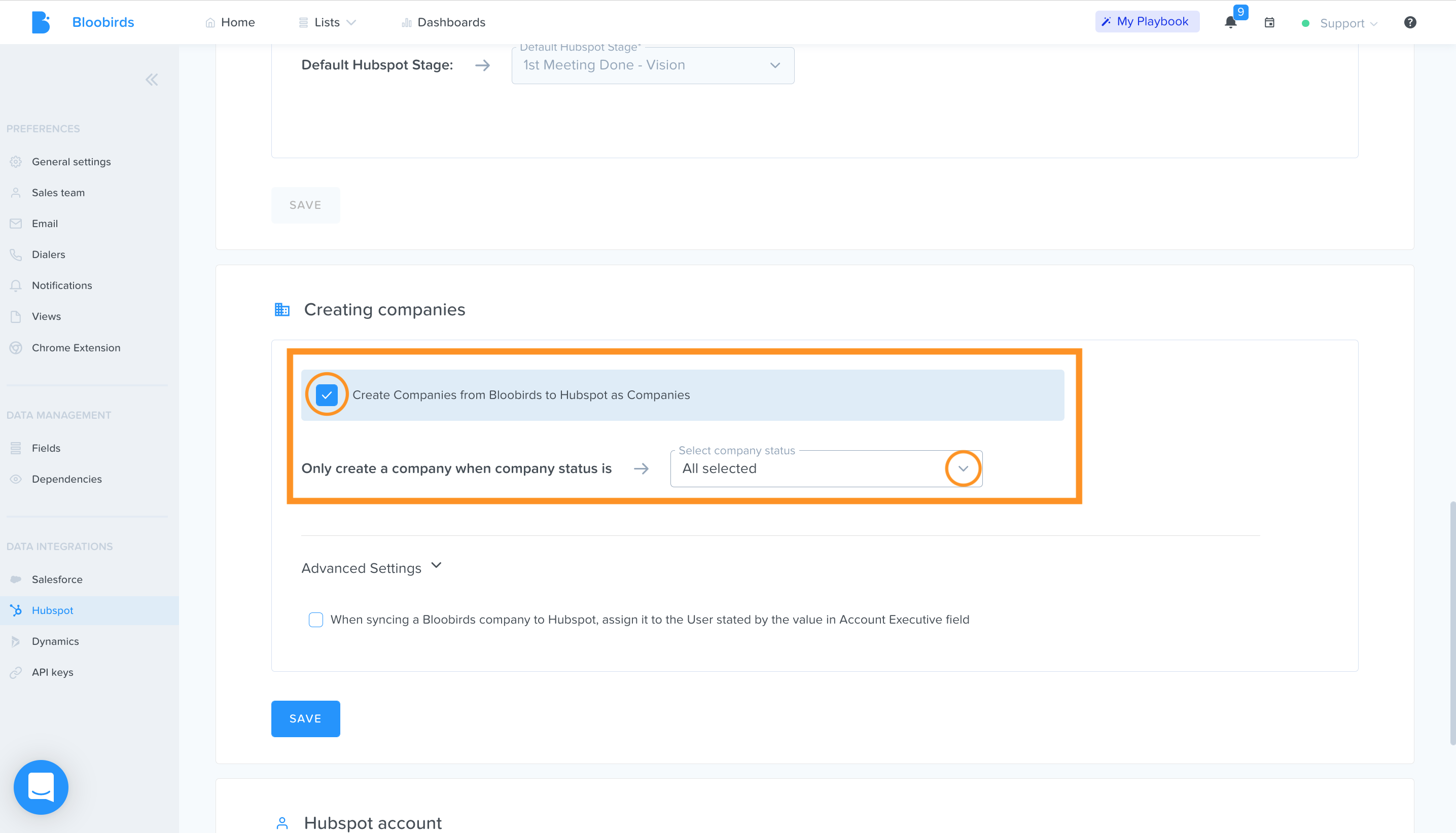 You can also mark "when syncing a Bloobirds company to Hubspot, assign it to the User stated by the value in the Account Executive field" if you want to.
Don't forget to SAVE changes.