This section gives you a view of the sales activity and how the sales executive team is performing.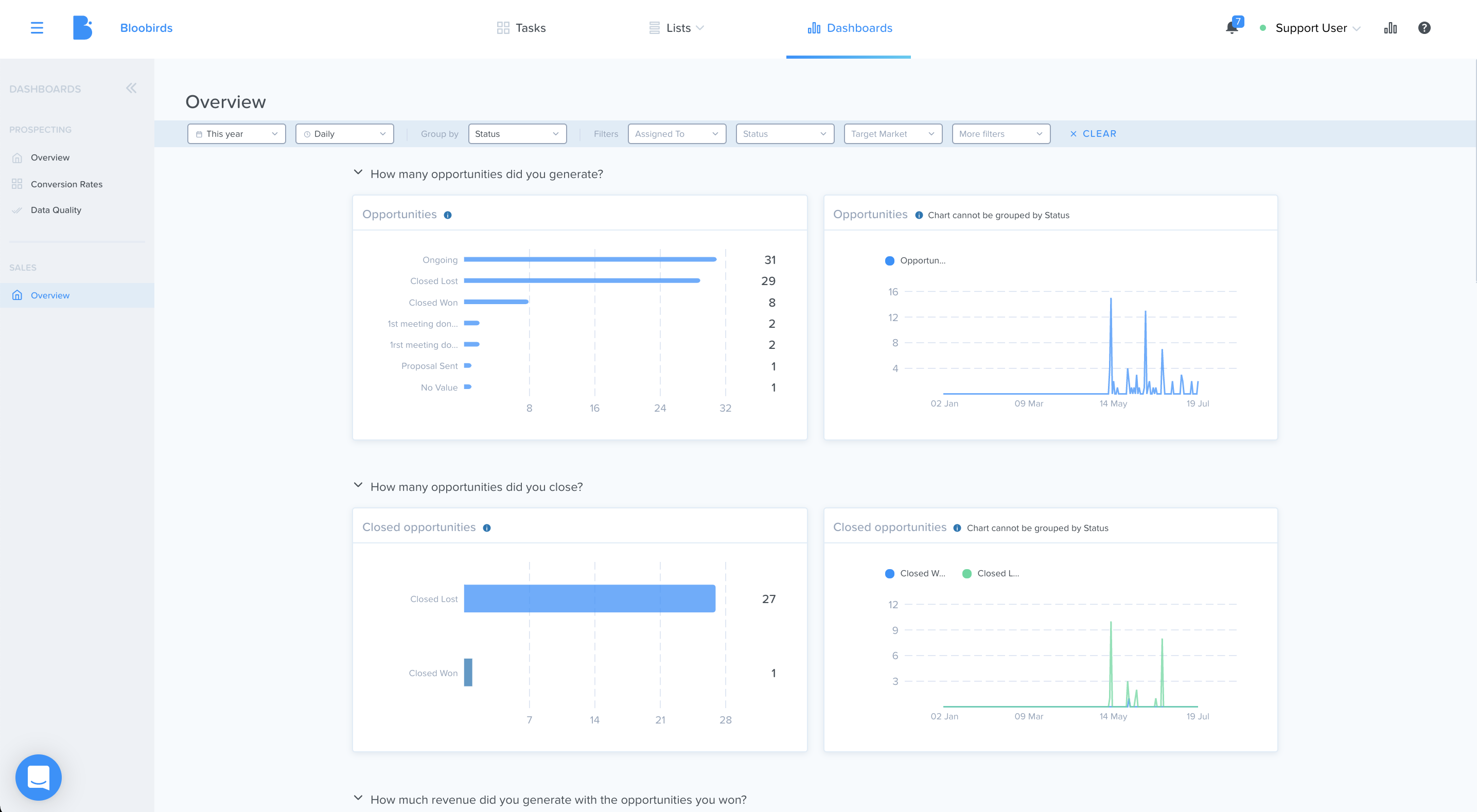 Use the filters to customize it and transform data into relevant information to make decisions on the sales activity.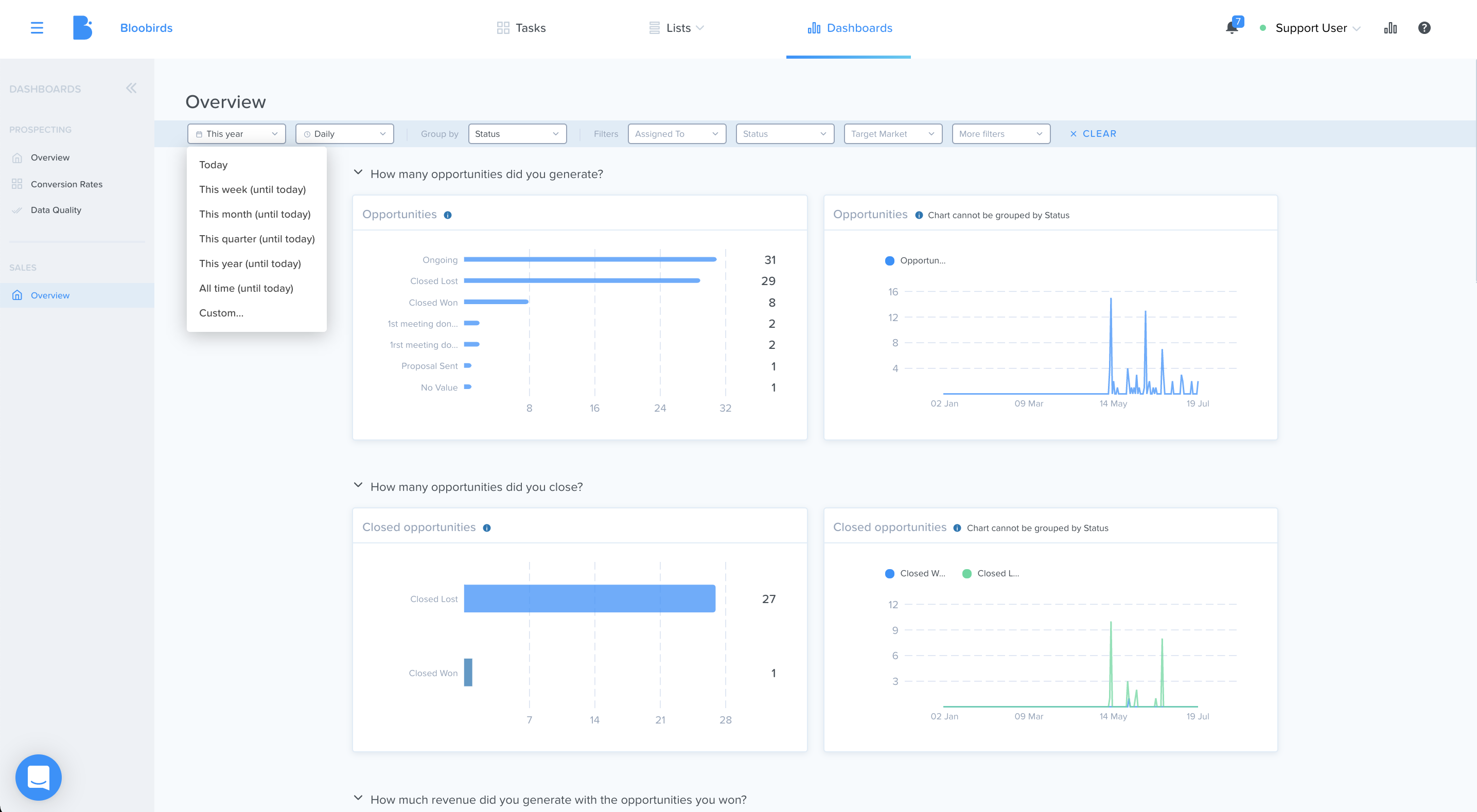 Furthermore, you can access the list of the data that appears on the dashboard by clicking on it.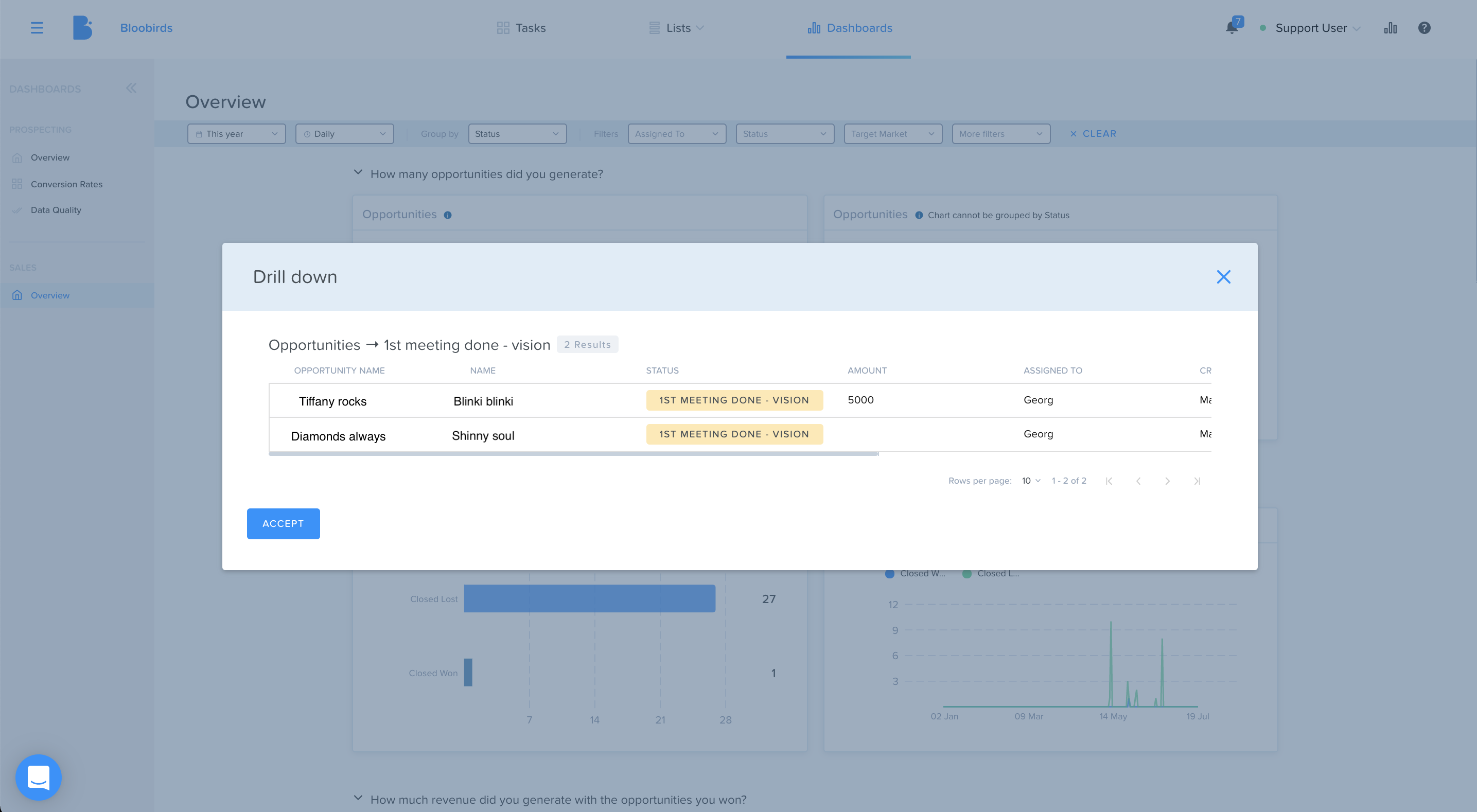 How it works
Bloobirds dashboards offer a customized overview of the activity carried out and success rate of your sales executives across the different target markets, channels, number of leads, etc.
Opportunities
How many opportunities did your sales team generate?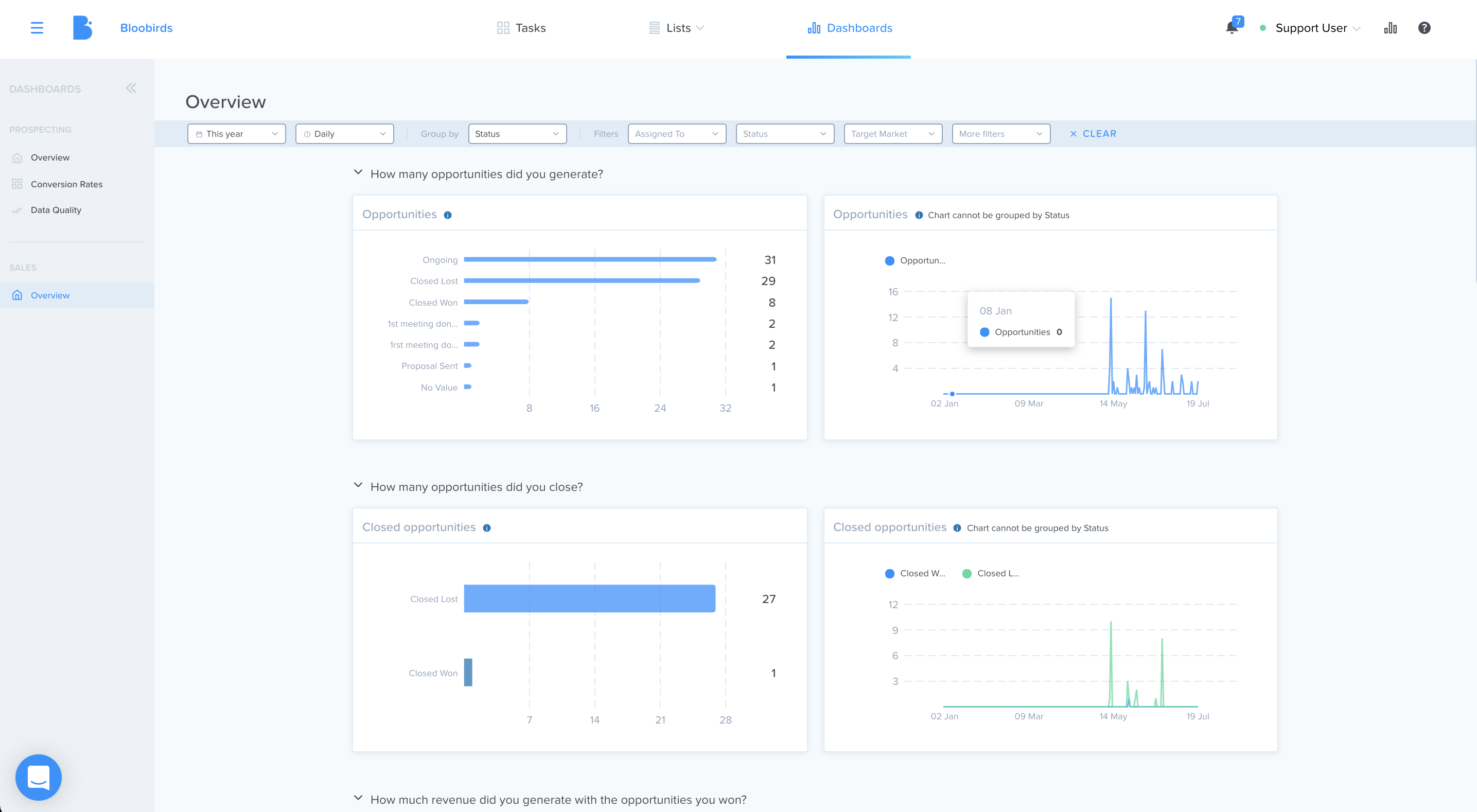 Out of those, how many did you win?
Sales cycle
How long does it take to turn an opportunity into a sale?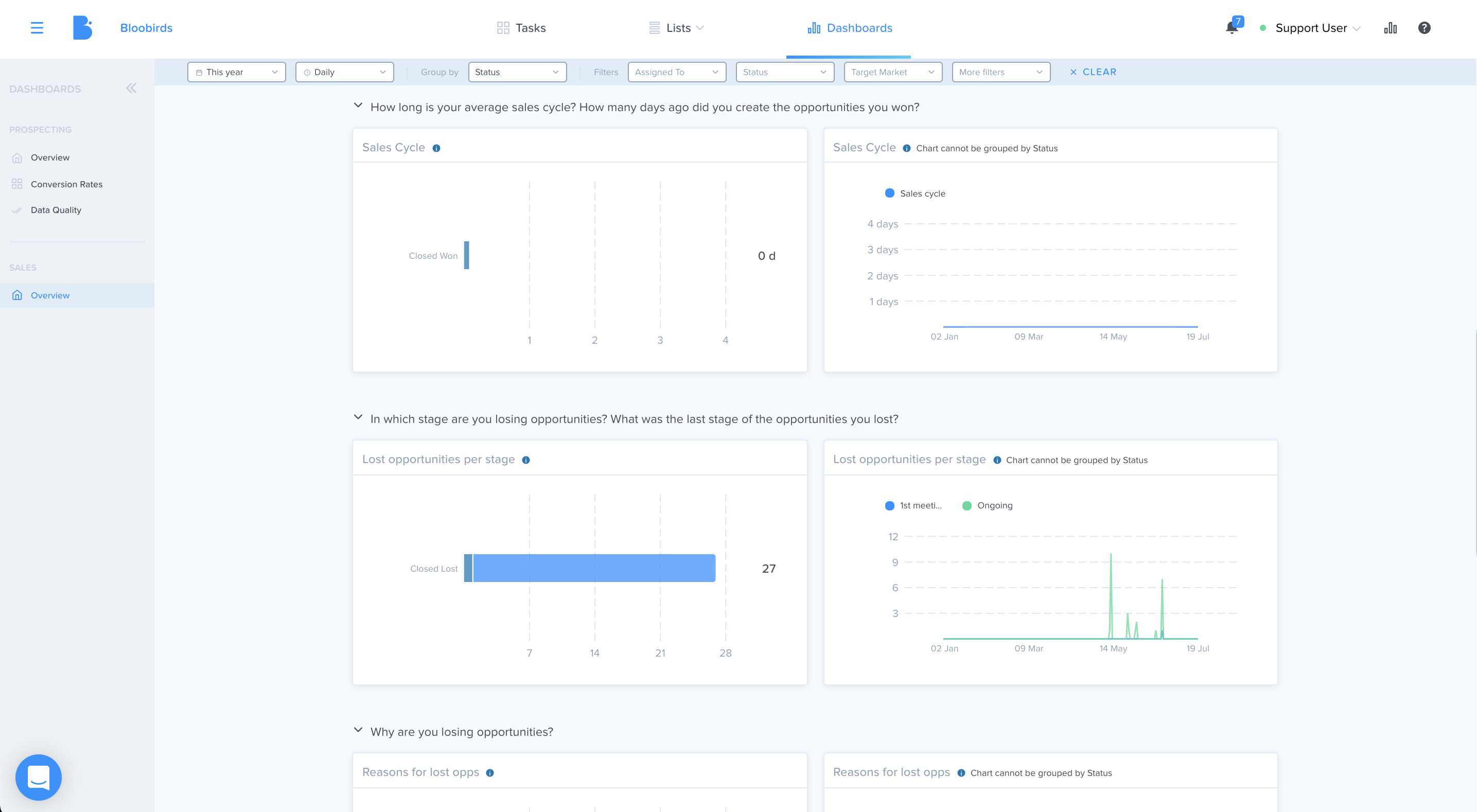 At which sales stage are you losing more opportunities? Where is the danger zone?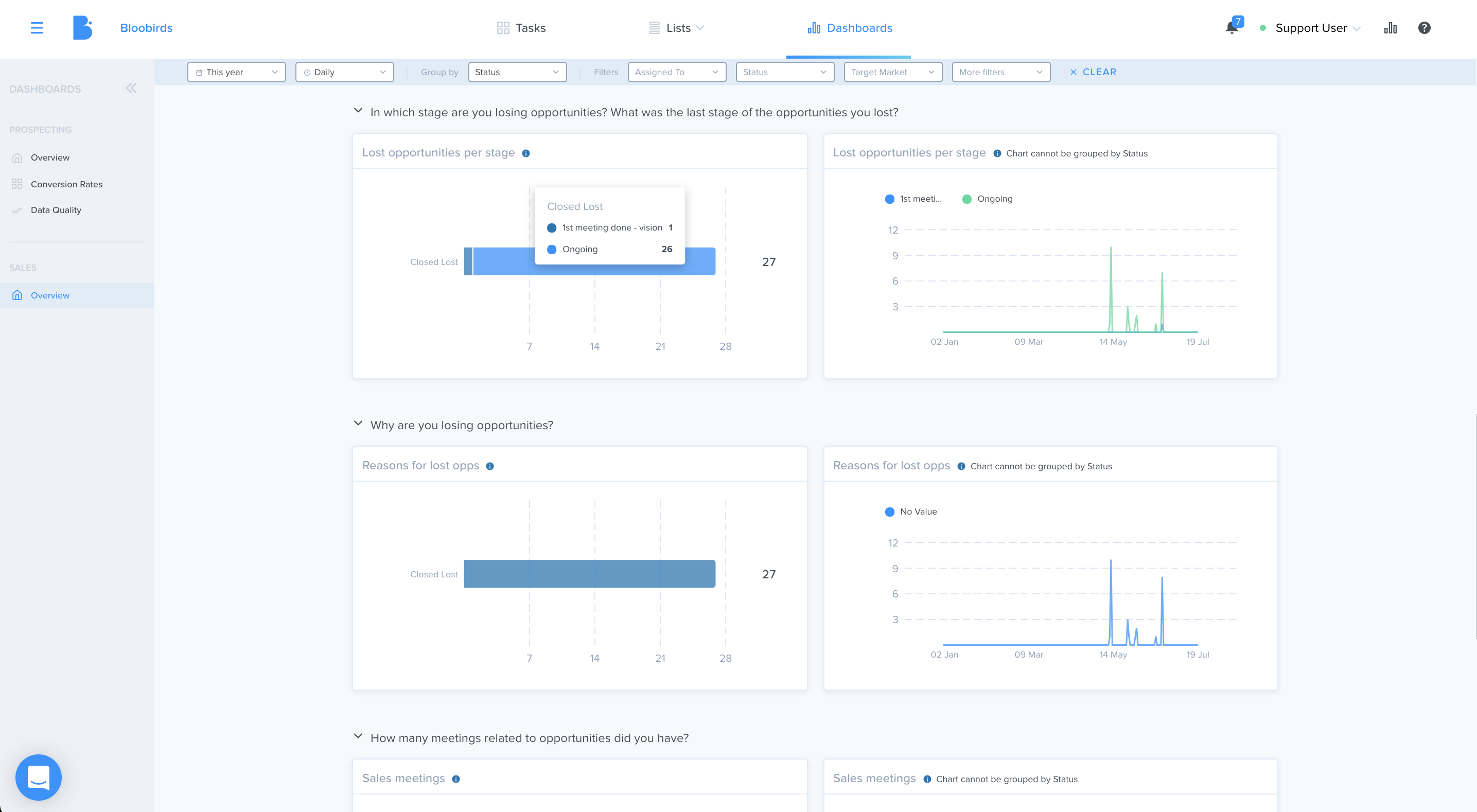 What's the reason why you lost them?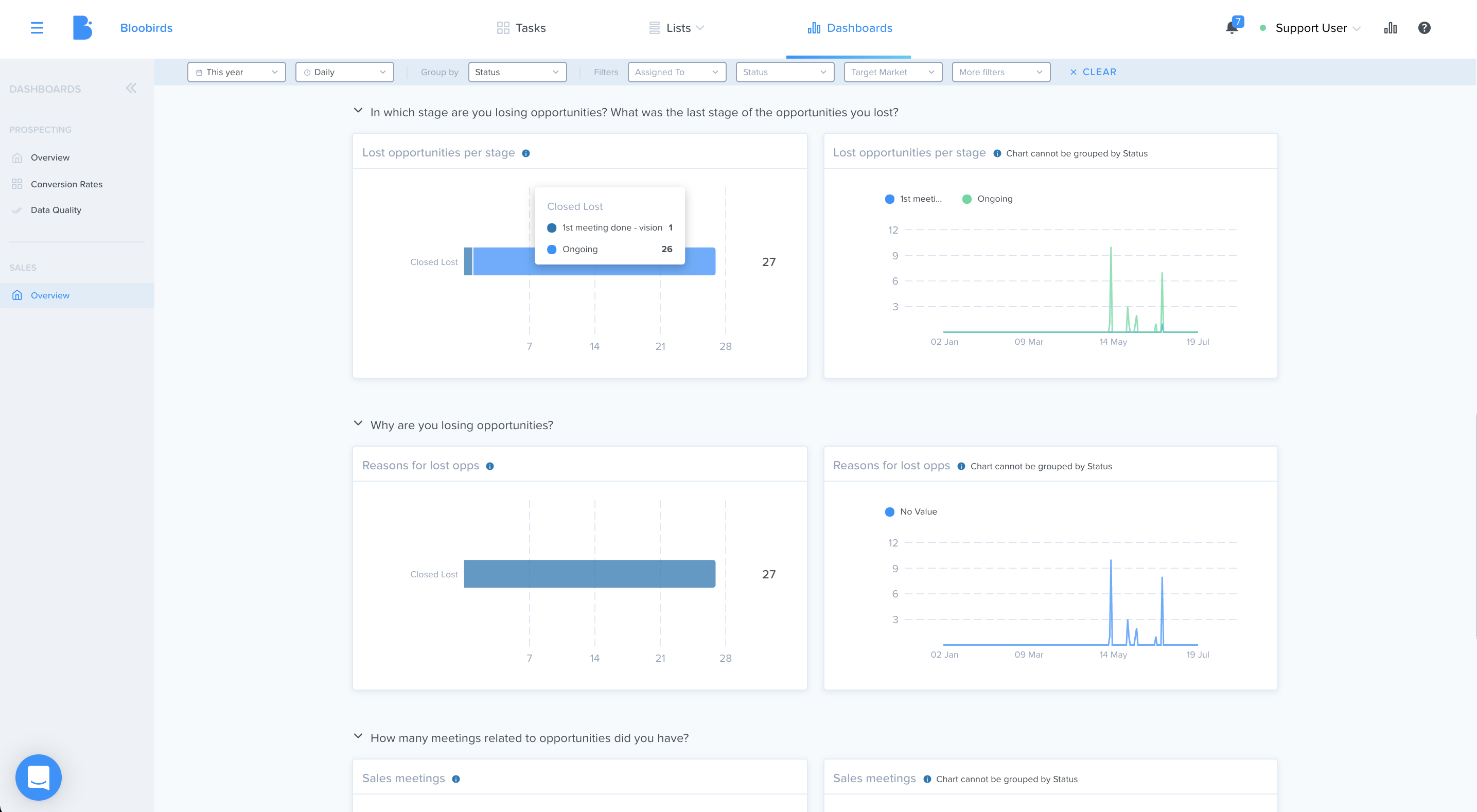 Activity result
How many meetings did you have with those Opportunities?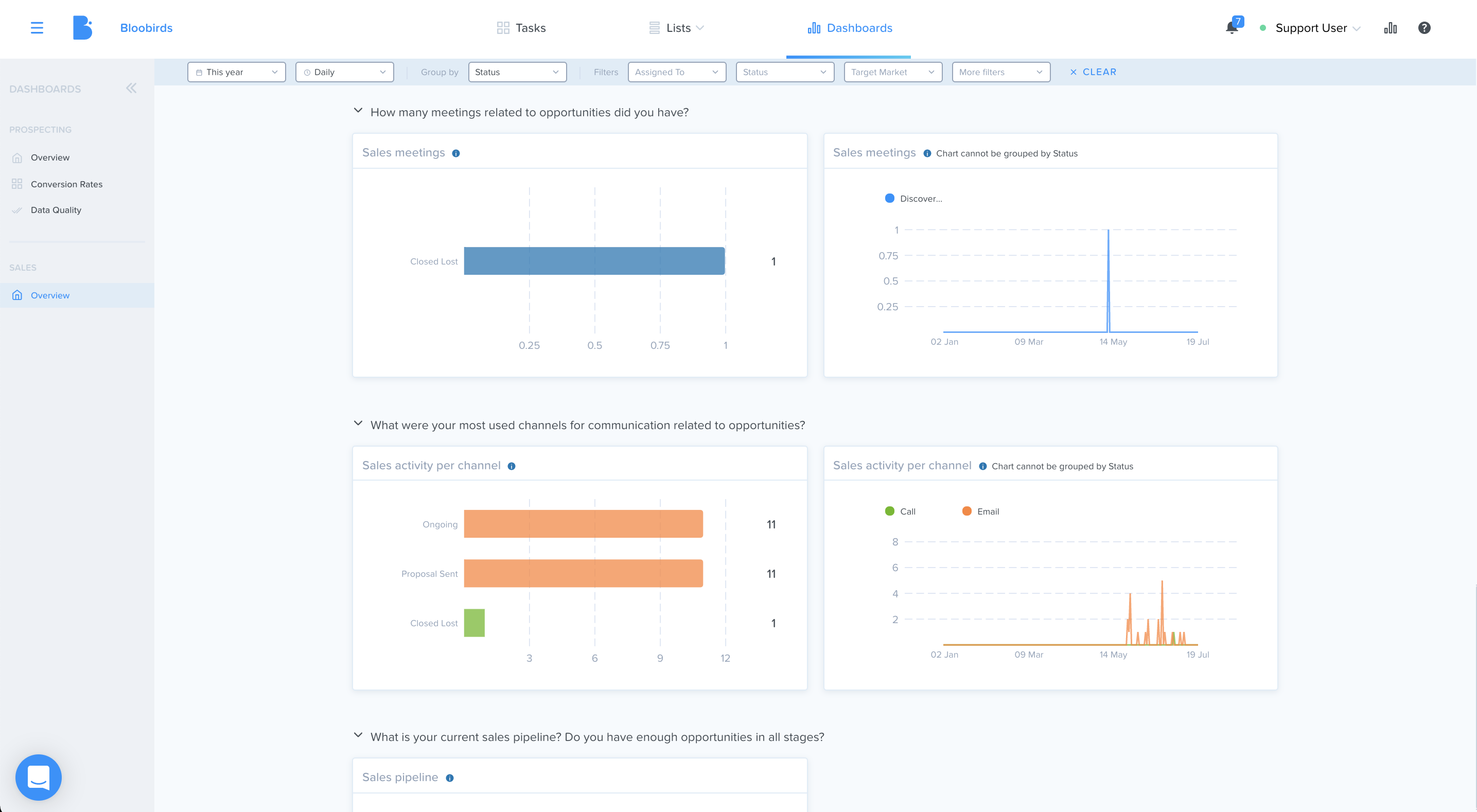 Channels
Which were the channels of communication used?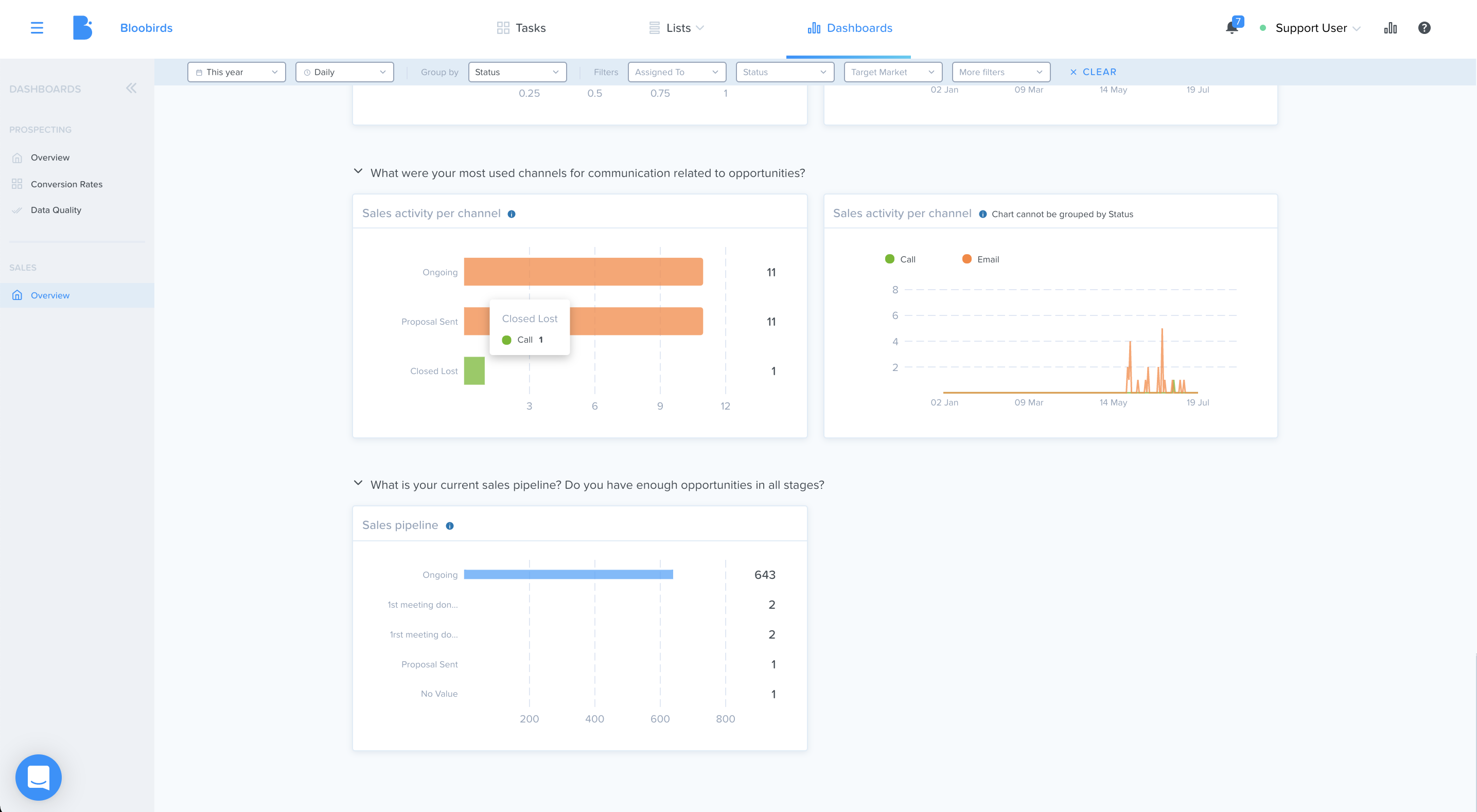 Current pipeline
Are you keeping a significant steady inflow of potential new clients in all stages of the sales pipeline? How many are you able to turn into a meeting, proposal, contract,...