What it is
When a company has successfully gone through all the prospection and has reached a qualified meeting, the sales executive may decide that it has sales potential and turn it into an Opportunity.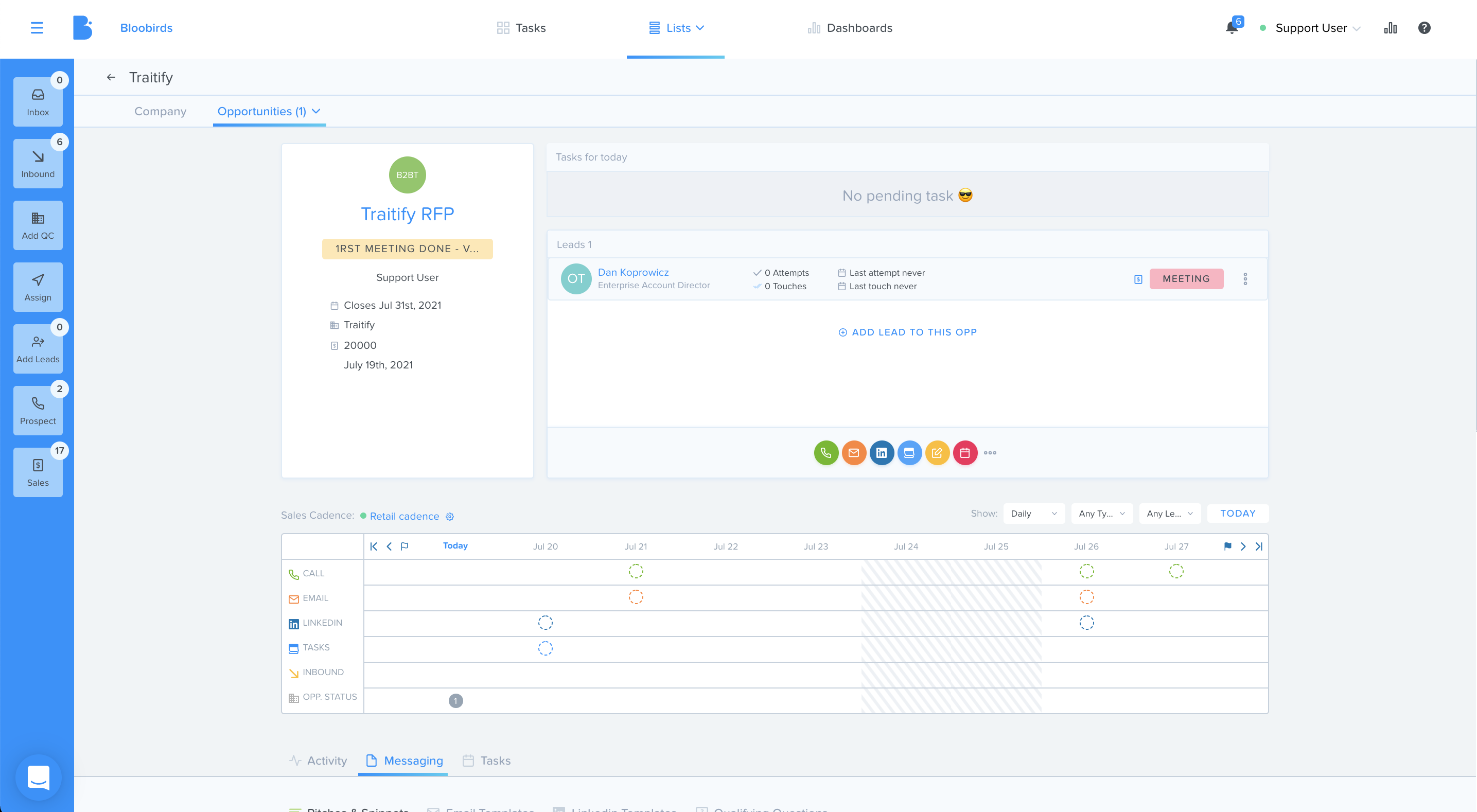 How it works
To create an Opportunity go to the company view and click on the opportunity icon.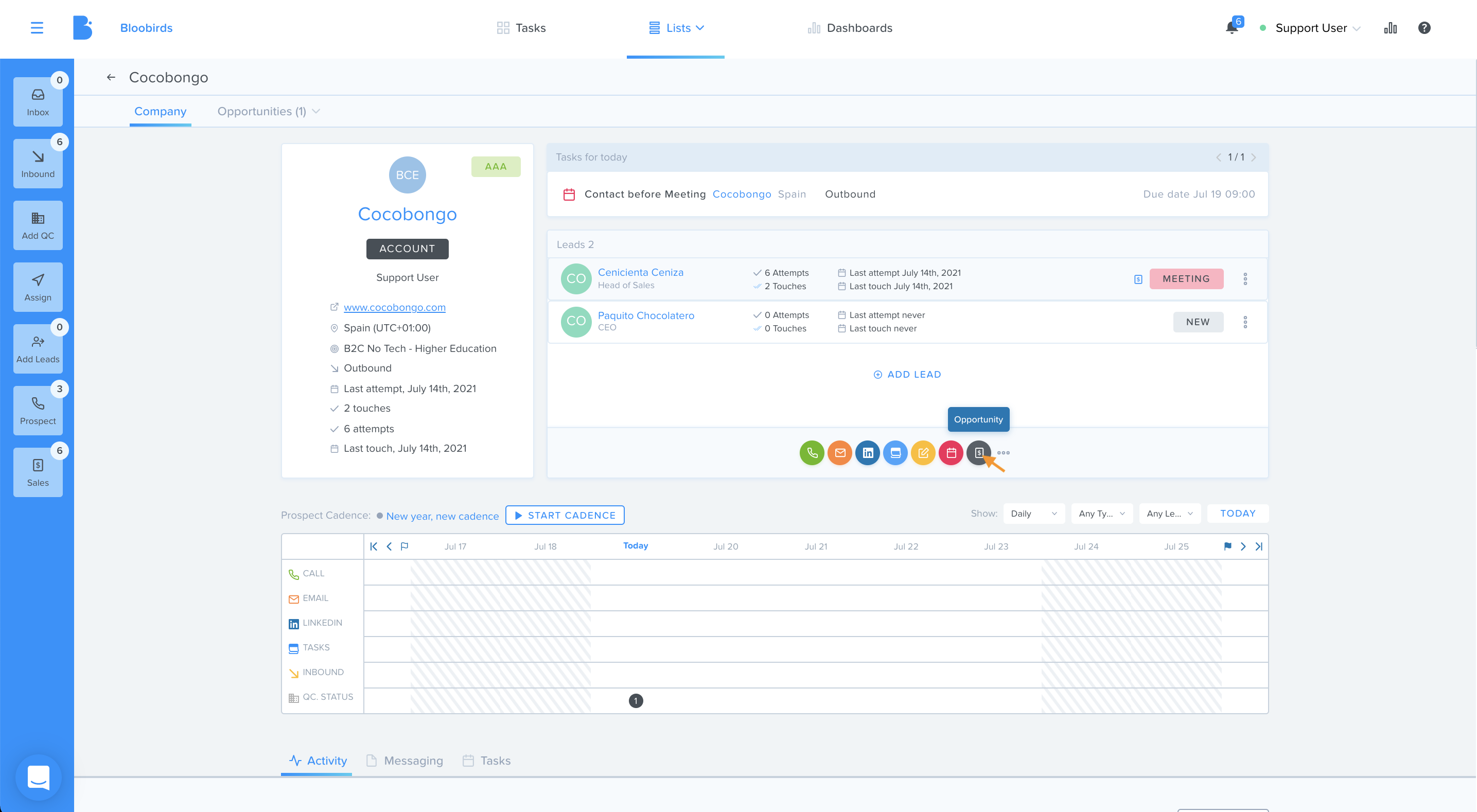 Fill in the opportunity form and click on SAVE.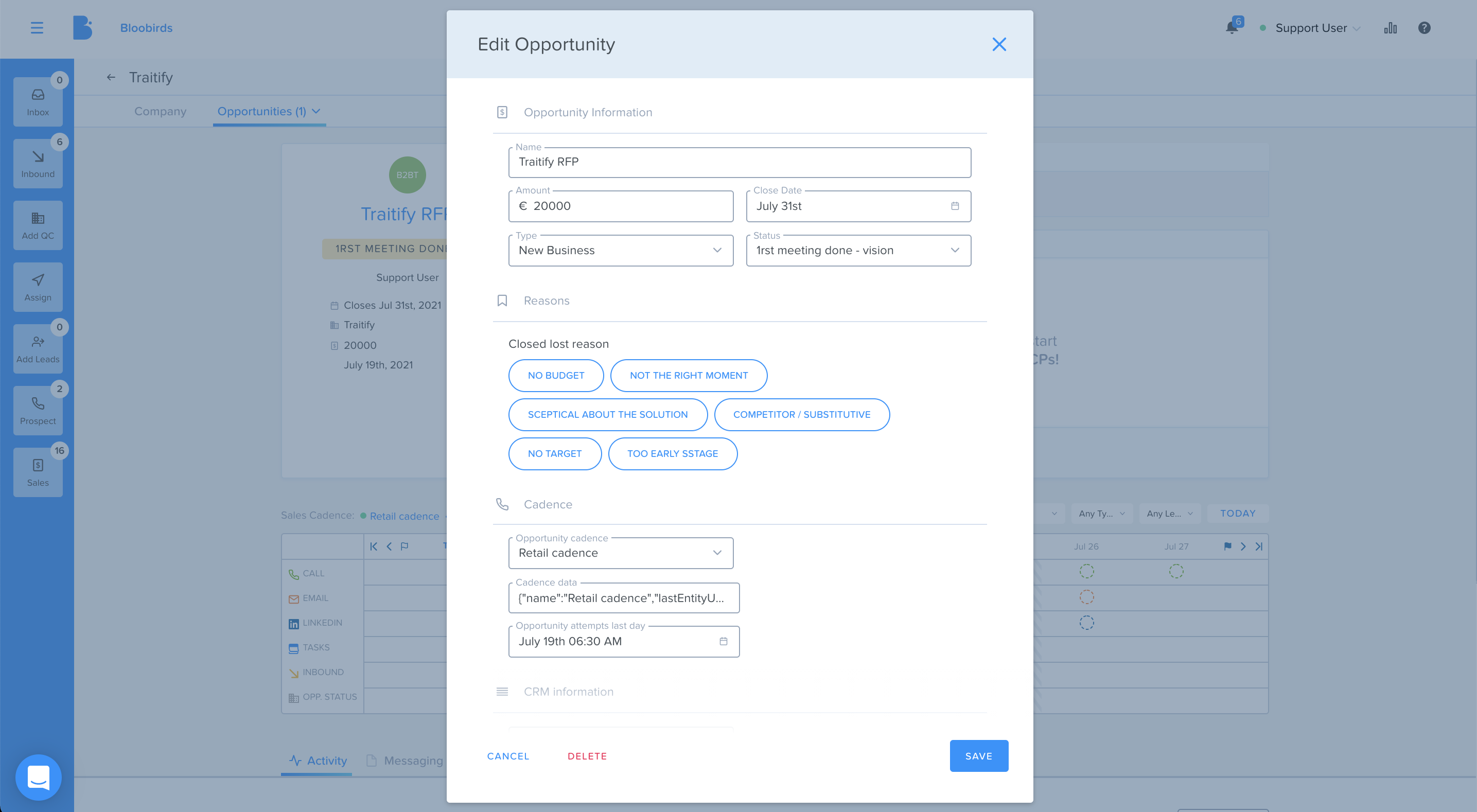 Decide if you want to set up a cadence.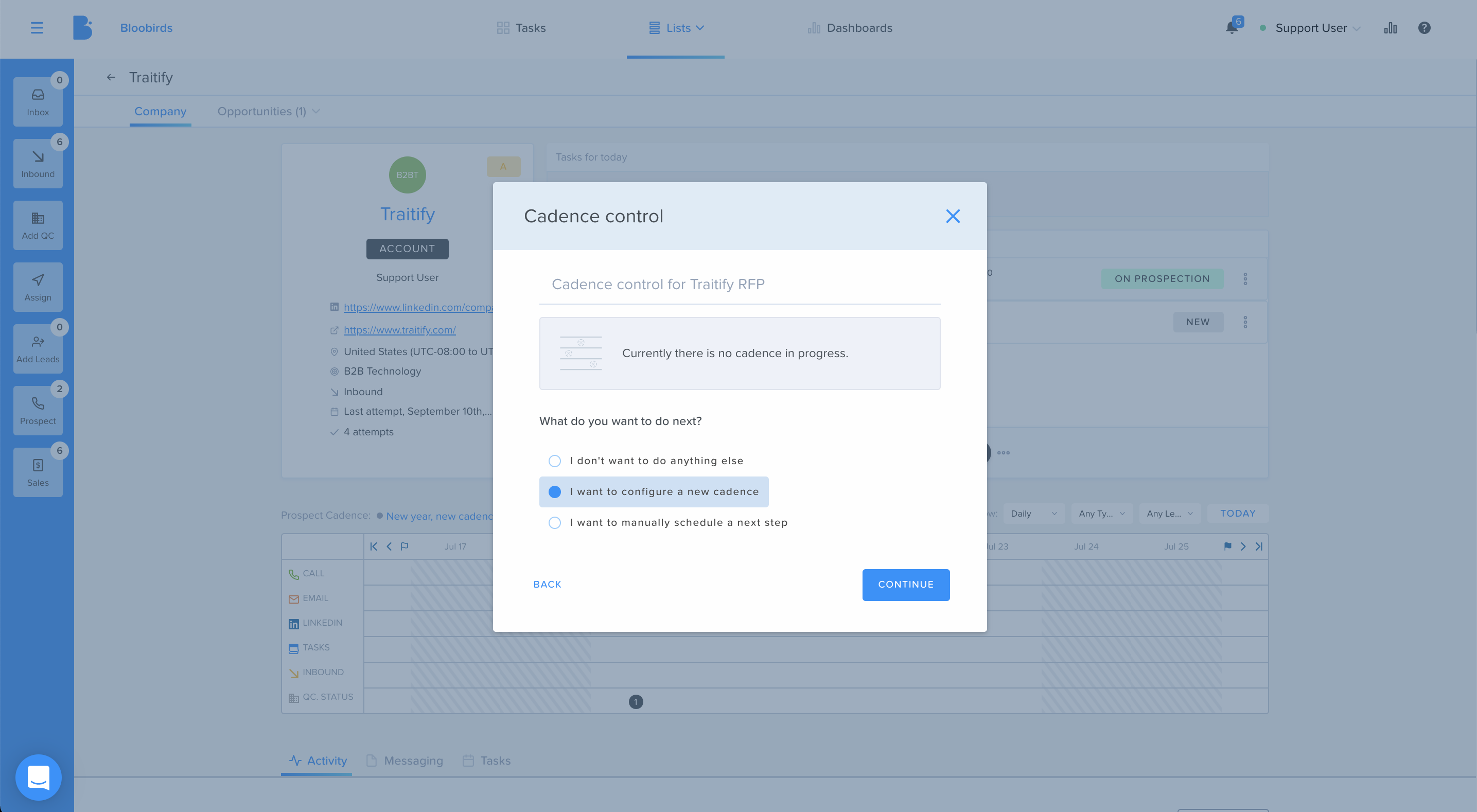 And if you do, select the most appropriate for this Account and the start date, click on NEXT.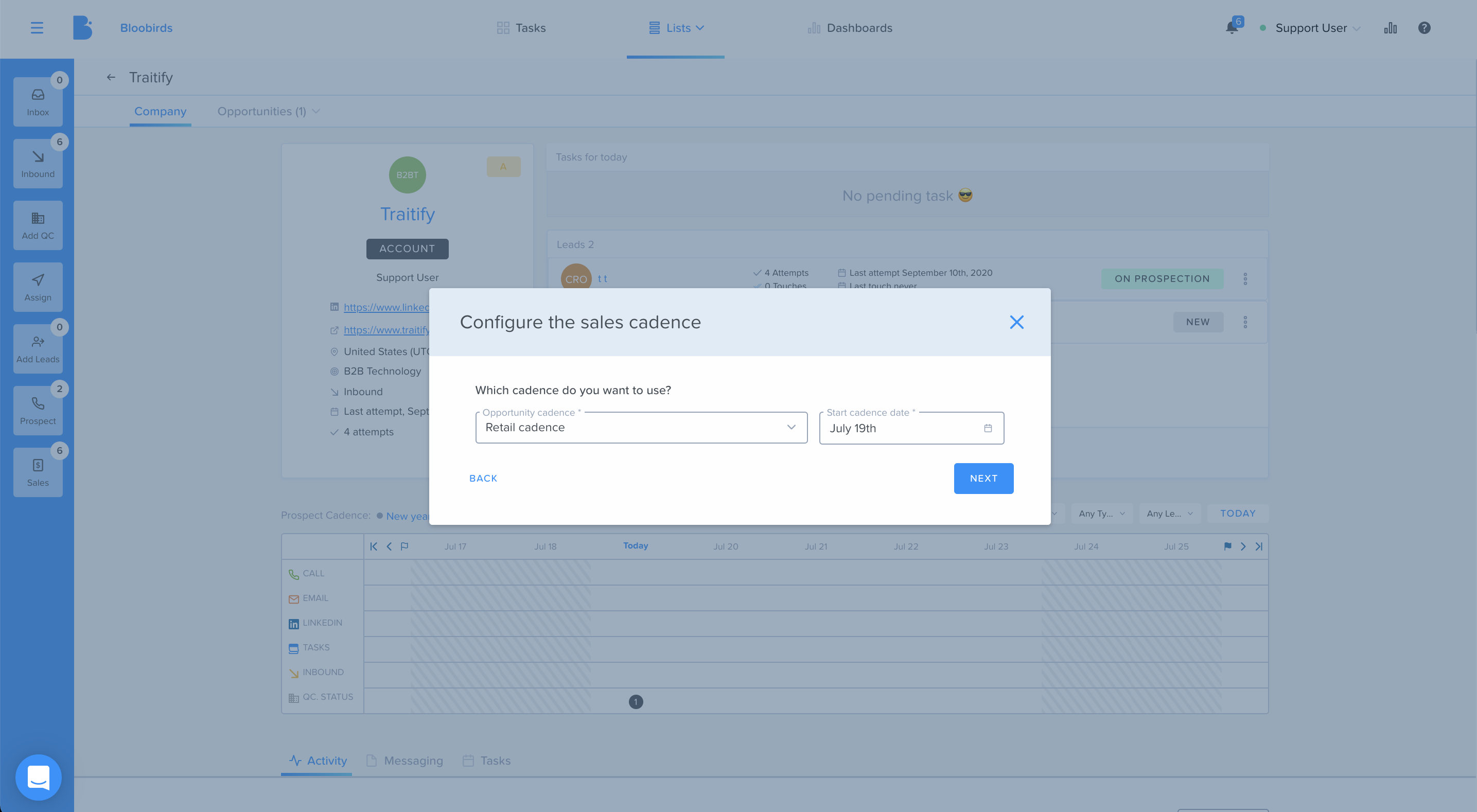 Decide if you want to modify any of the current leads' status and click on SAVE.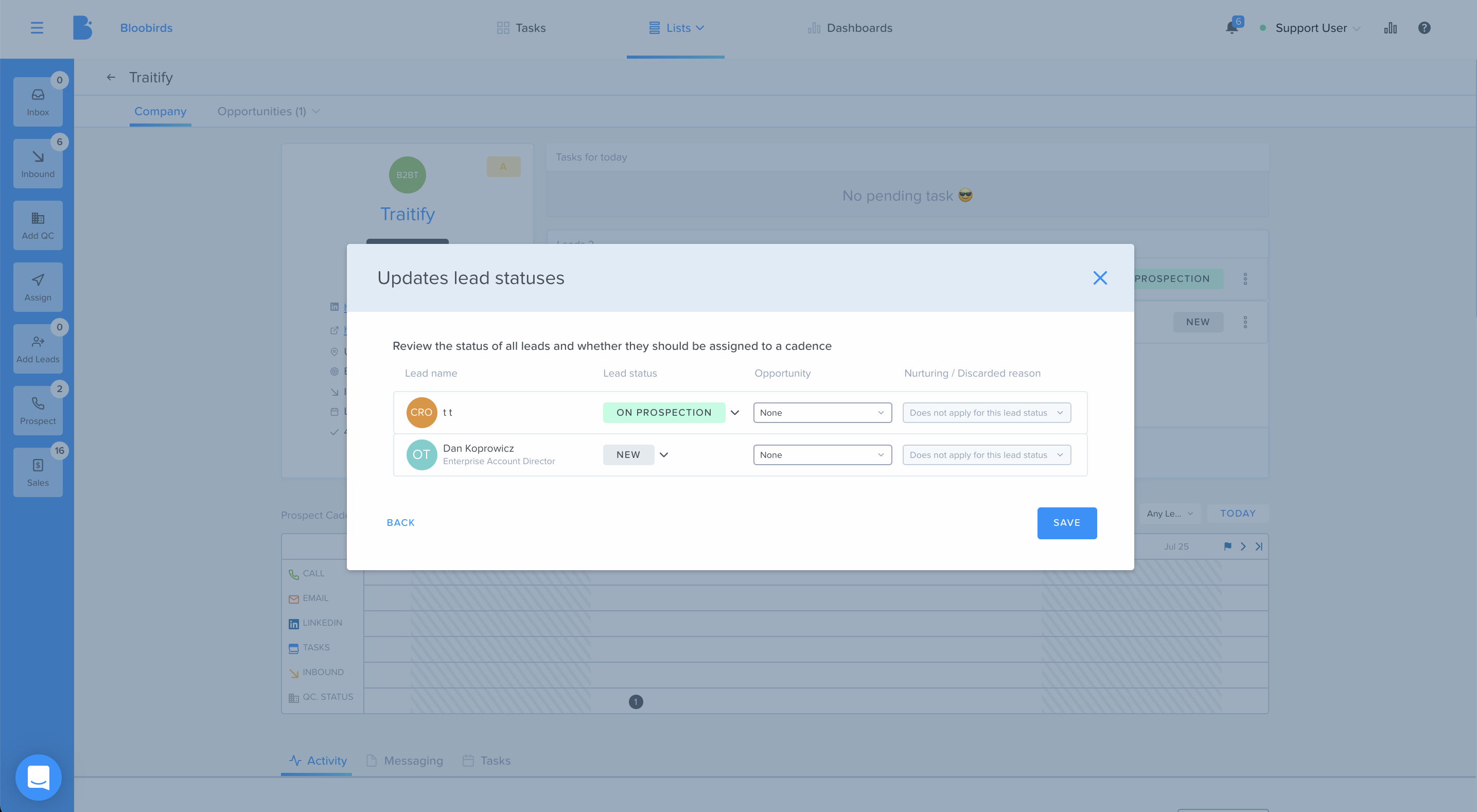 Now you will be able to visualise the Opportunity with its cadence, activities, messaging and tasks on the Opportunity tab.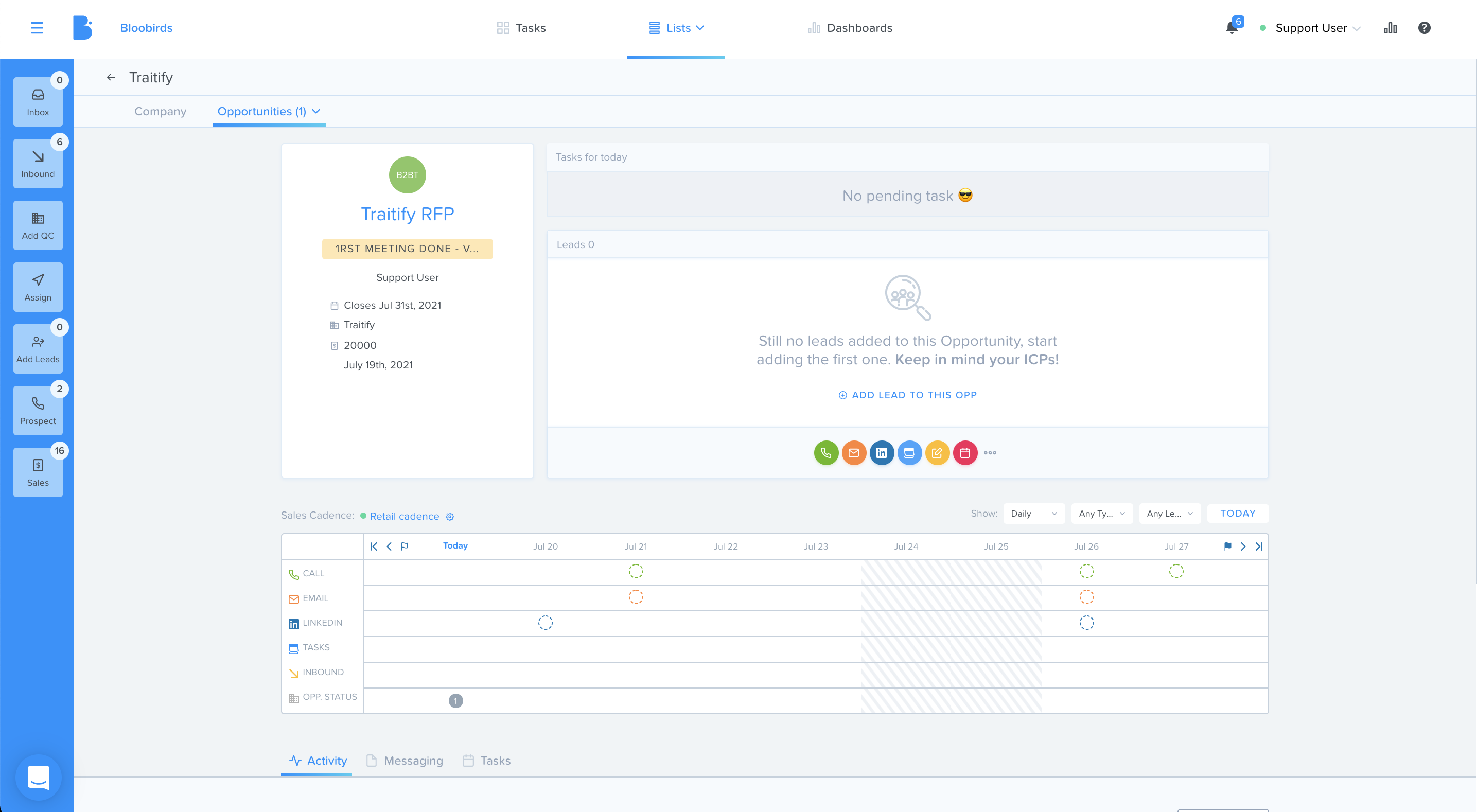 On the Sales section on the left menu bar you will see all Appointments, Follow ups,... for all the Opportunities you have assigned.