What it is
The numbers on our dialer that your SDRs use to call prospects can be easily added and removed from Bloobirds.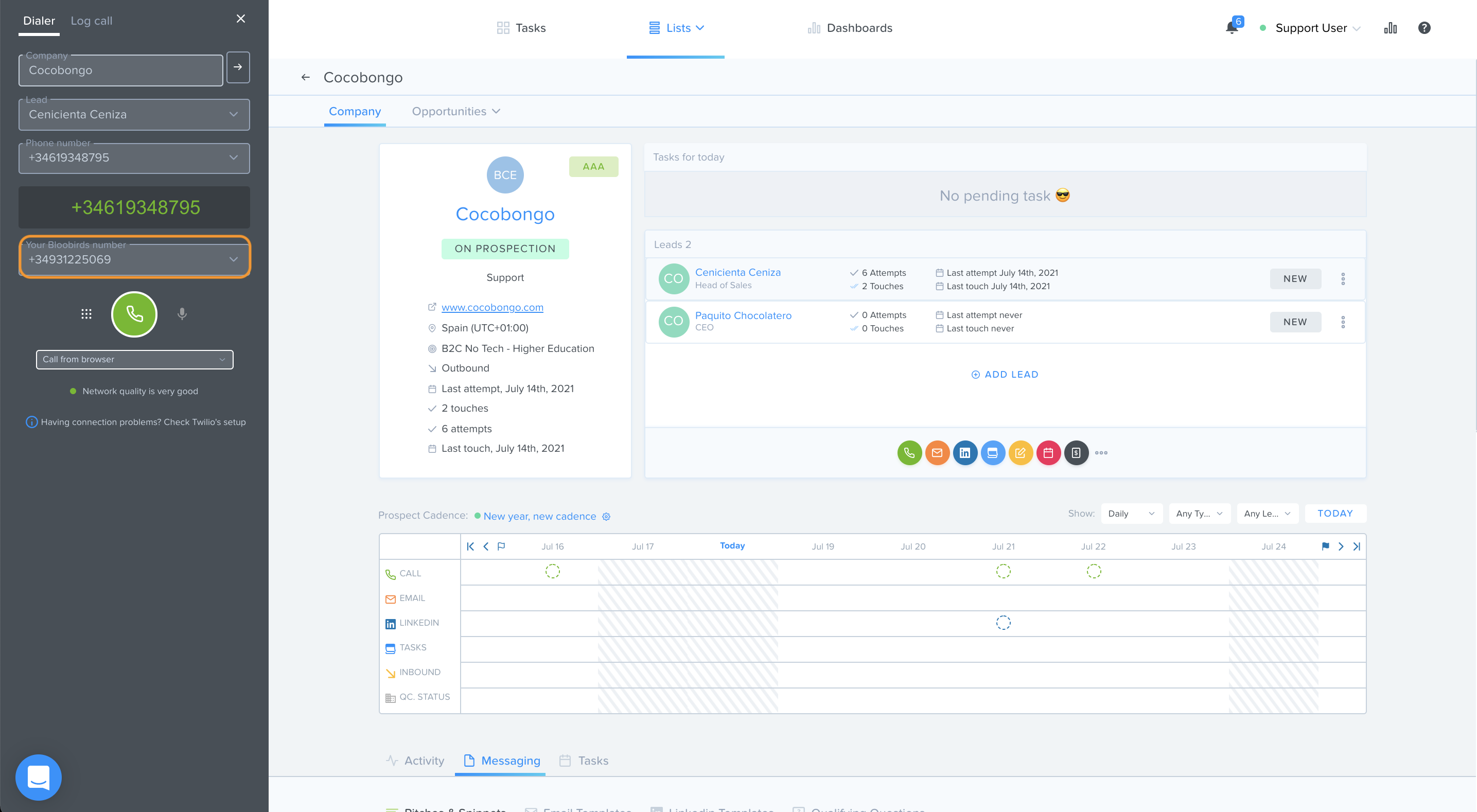 Just go to Account settings, section Dialers there you can manage the phone numbers your SDRs are using to call as long as you have Account admin permissions.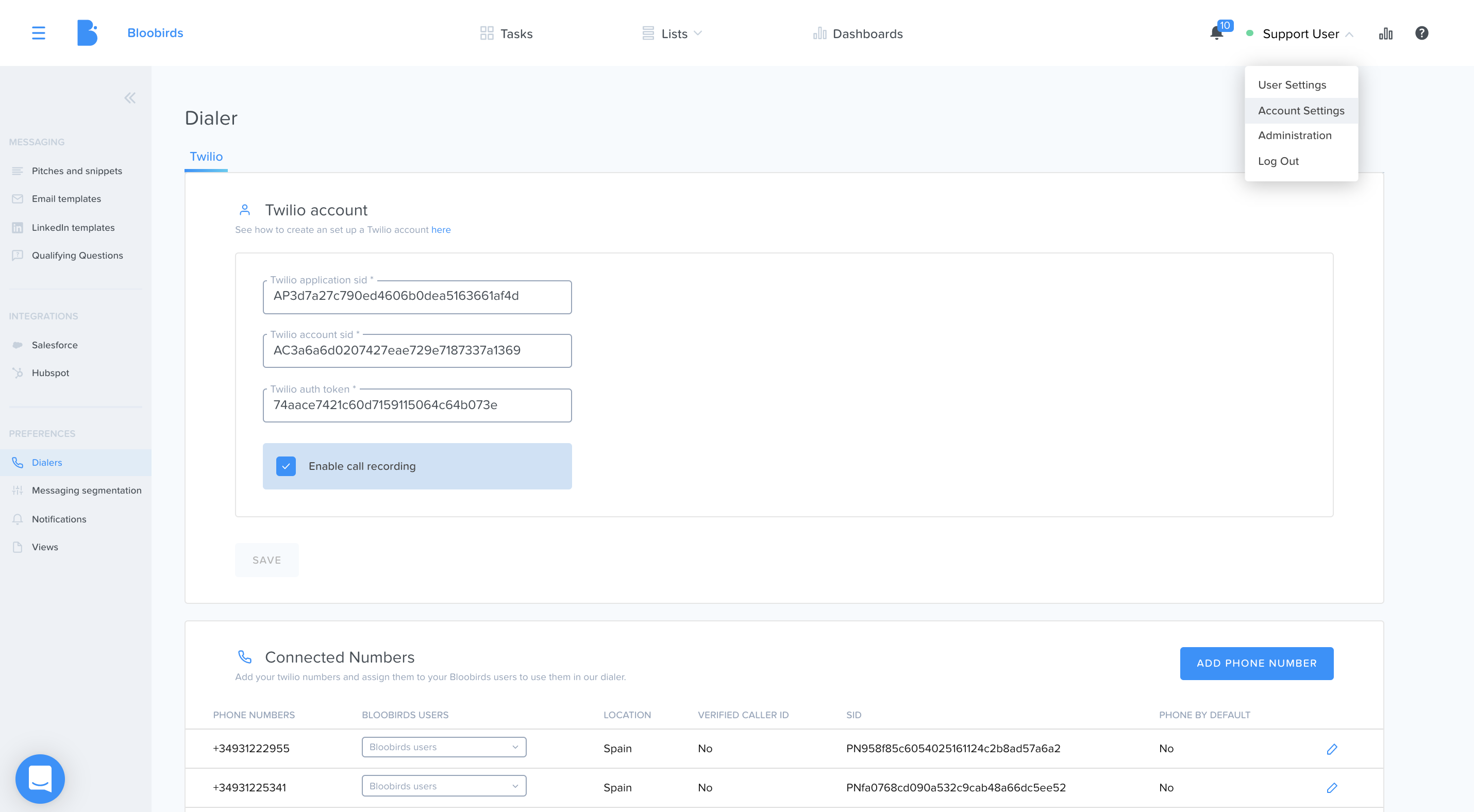 Contact our support team if you have any questions.
How it works
There are two ways in which you can remove a phone number, either from a specific user or from the Bloobirds' app.
From a user
To remove a phone number from a user, just click on the drop down picklist and click on the name you want to remove.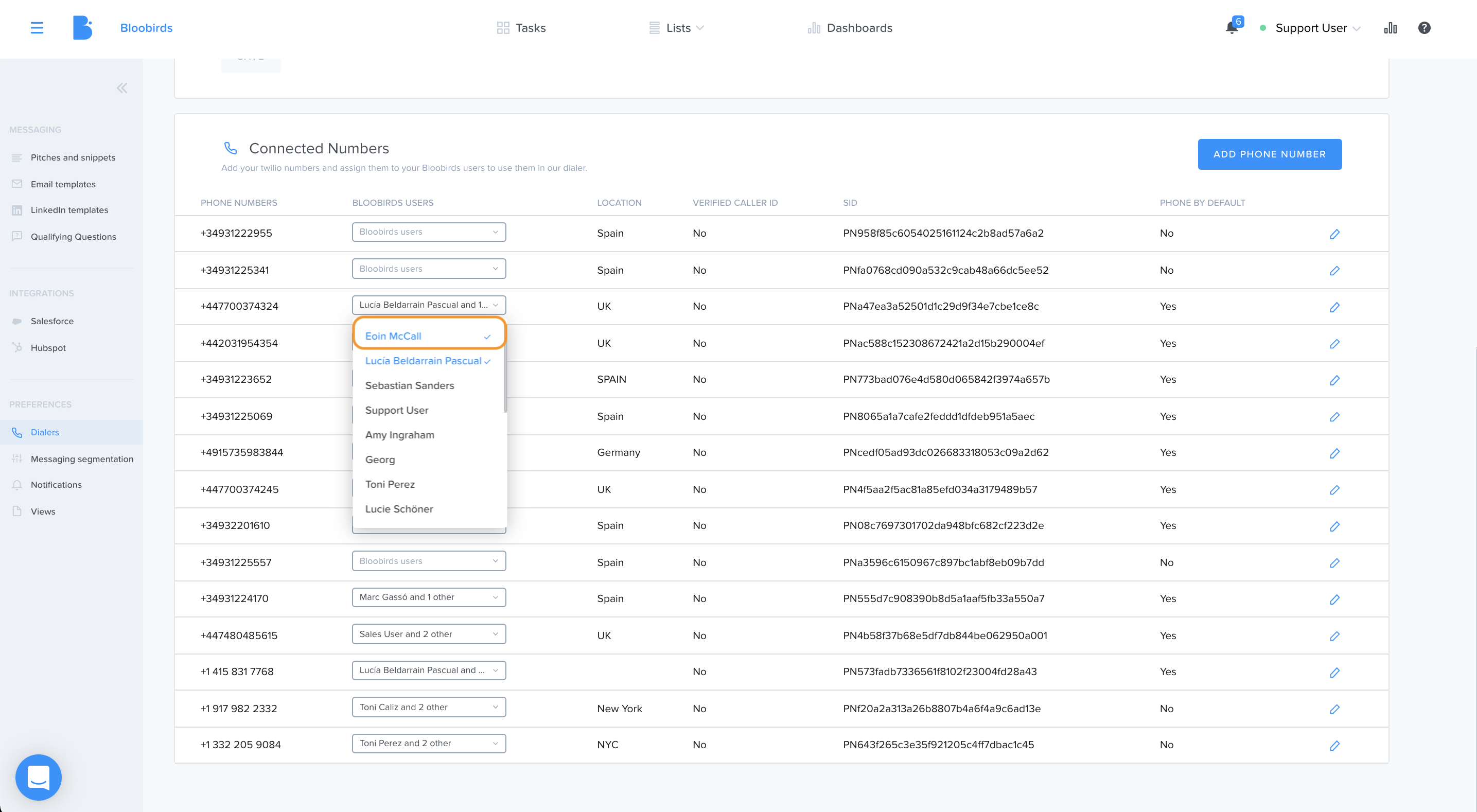 From Bloobirds' app
Click on the pencil on the row of the number you want to remove.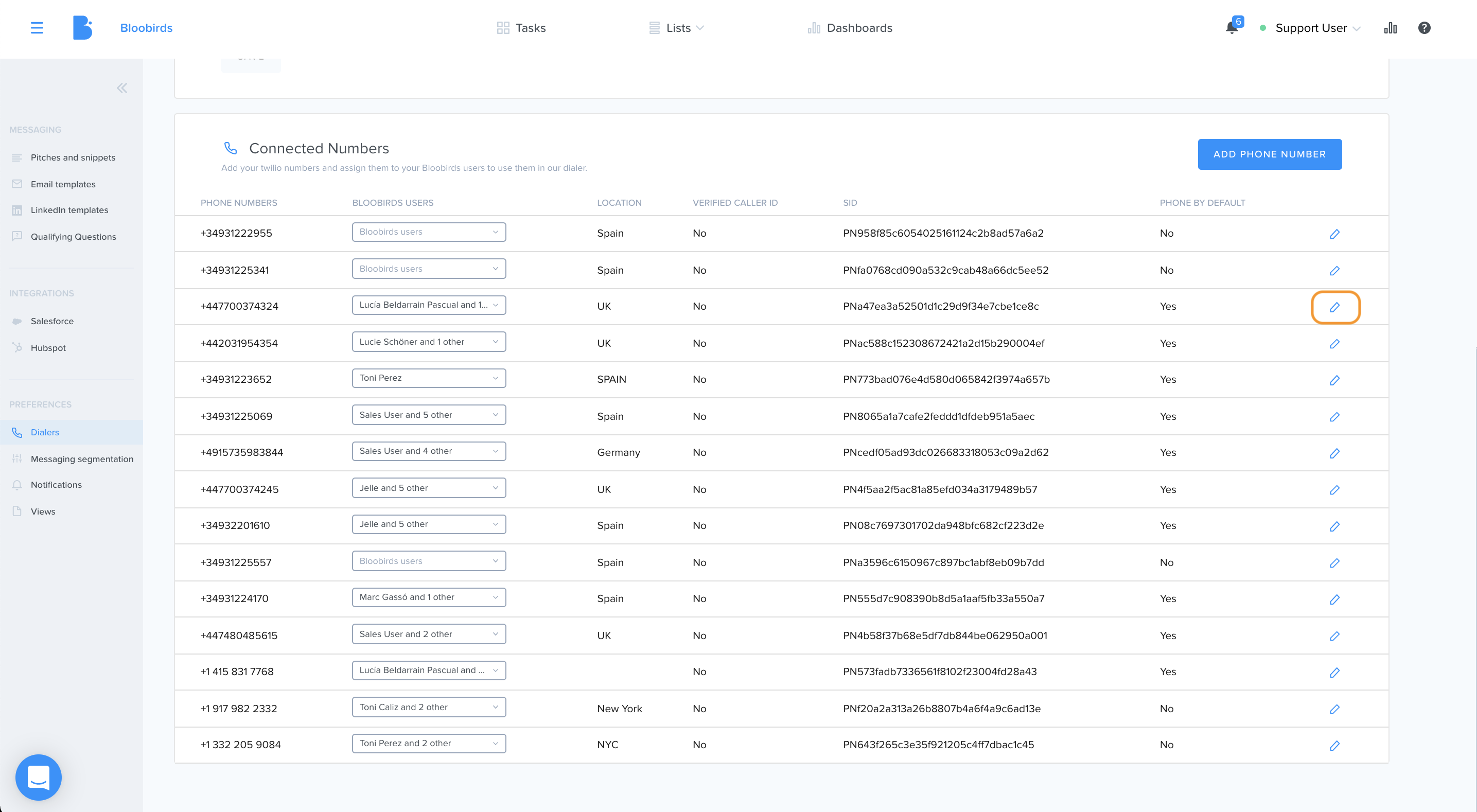 Click on DELETE.