What it is
You can change your Bloobirds' app password on your User settings.
How to do it
Click on your user name and then select User settings.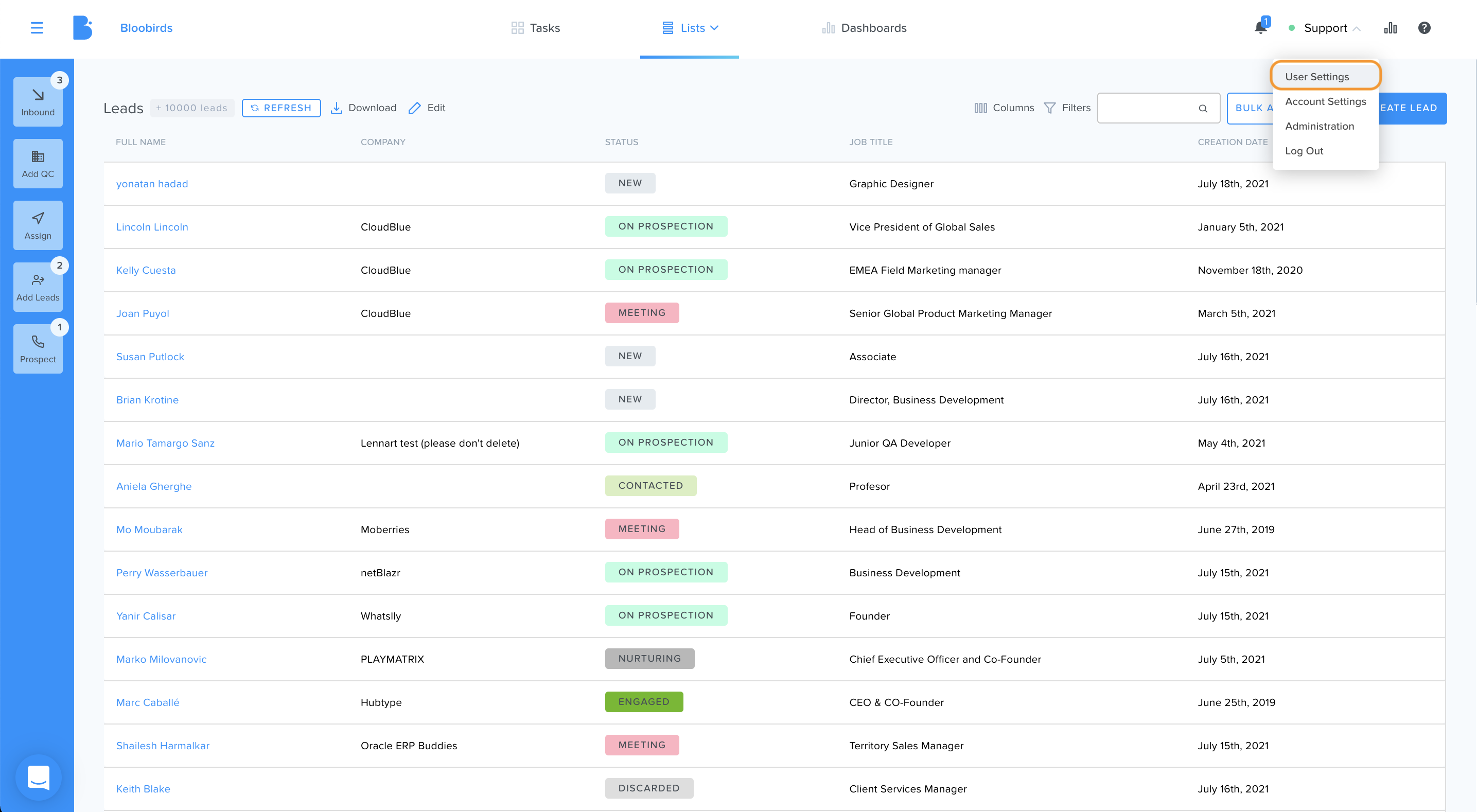 Type in your current password and your new password, mind that the password must fulfil the following requirements:
- At least 8 characters
- One uppercase character
- One lowercase character
- One number or special symbol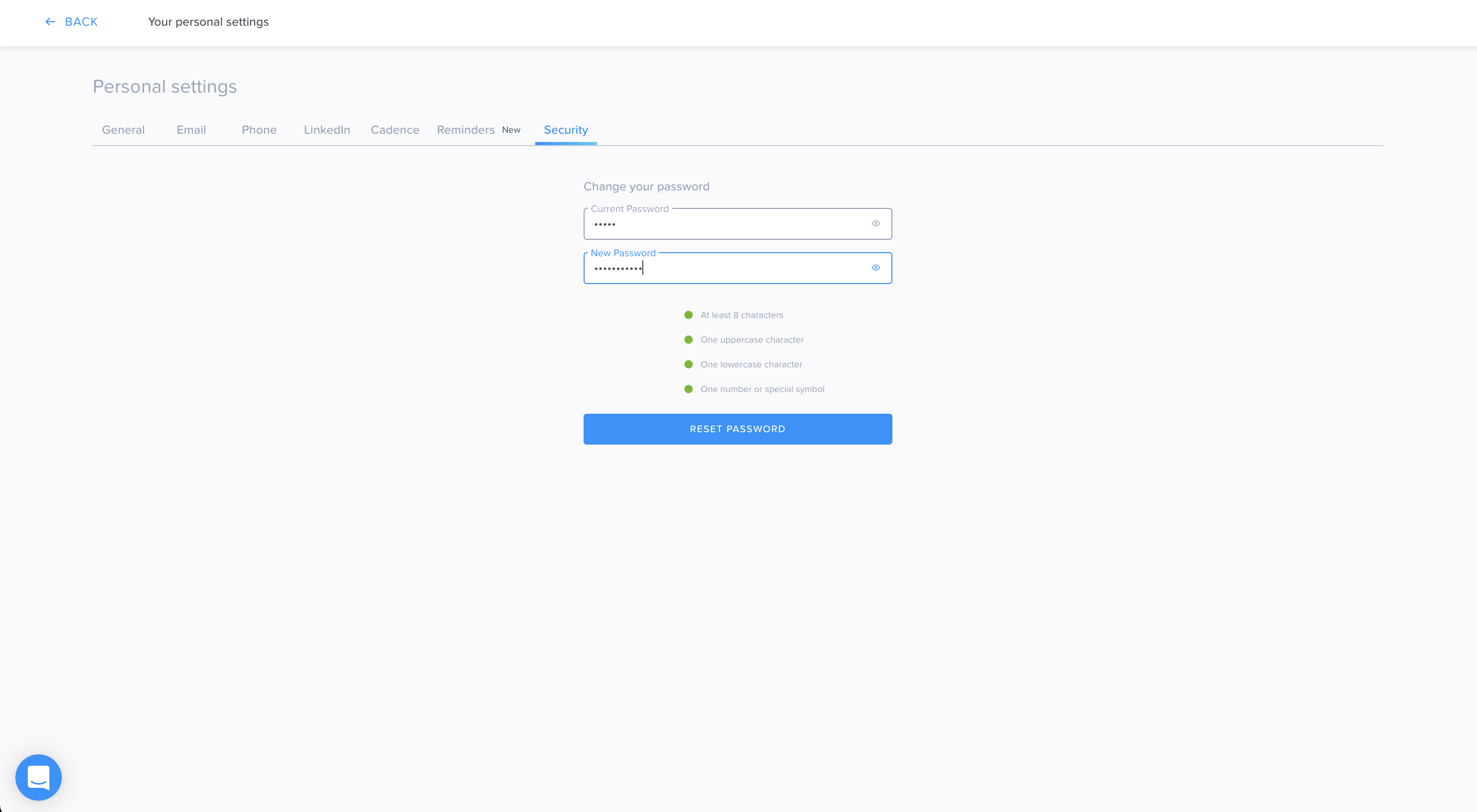 To save your new password click on RESET PASSWORD.