This section is specially designed to help you assess the quality of your sales activity.
It shows how accurately are you following the cadence and keeping up with the activity of the companies on the prospection pipeline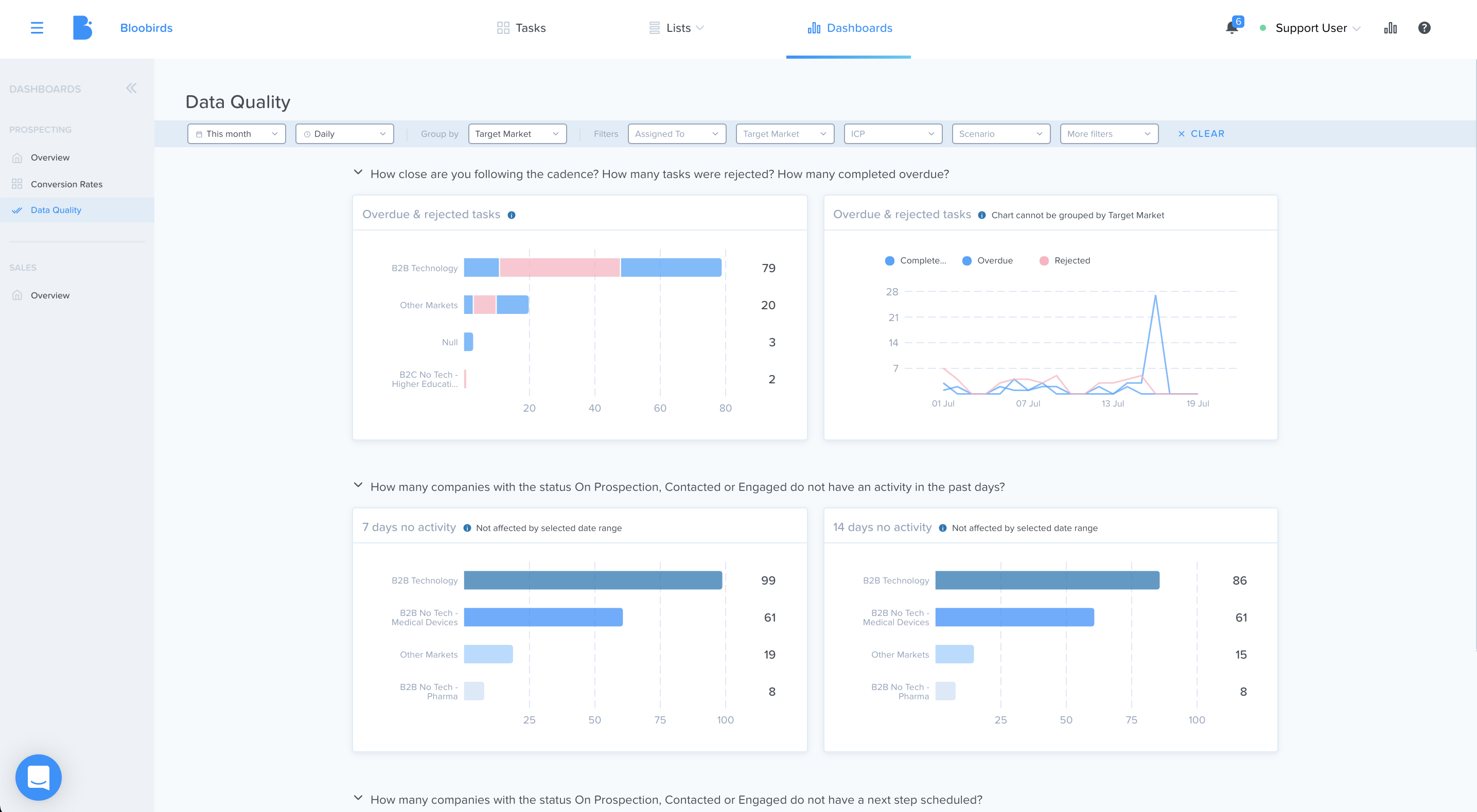 How tasks are generated and completed
Before analyzing data quality, let us explain how tasks are generated and registered as completed, overdue, completed overdue, or rejected.
Tasks are automatically generated by the cadence after the first contact attempt is completed.
If you do not complete a task on a corresponding day, it will be marked as an overdue task. If you carry out an attempt on another day, the task will be a completed overdue task.
If you have more than one overdue task for the same company, when you make an attempt, only the latest one will be marked as completed overdue, the rest will disappear and be saved as rejected.
How it works
Here you find an overview of the tasks for the companies in the pipeline and how these have been fulfilled.
Use the filters to tailor the graphs to your requirements.
Cadence accuracy
The first graph shows how precisely you followed the tasks suggested by the cadence.
These will show as:
- Rejected: The task was never completed
- Completed overdue: if the attempt was carried out after the suggested cadence date
- Overdue: is the latest cadence task that was not completed on the suggested date

Companies without activity
The second graph shows the companies on status On Prospection, Contacted, or Engaged that did not have an activity in the last 7 and 14 days.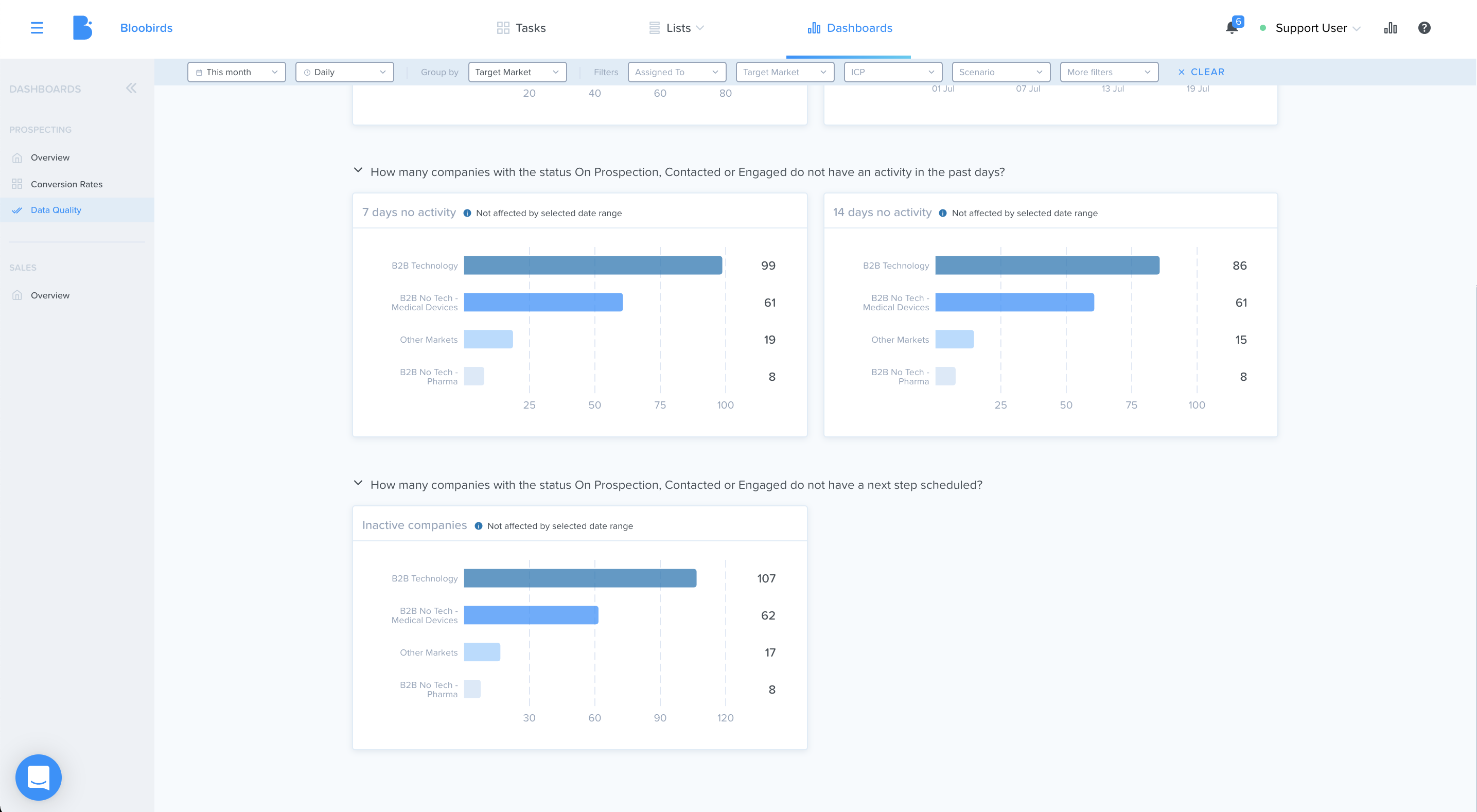 The third graph shows the companies on status On Prospection, Contacted, or Engaged that do not have any next step planned.
Because either the cadence stopped or the user did not schedule any future tasks.