What it is
This feature reminds you to register the results of your activities every time they took place and were saved without reporting a result.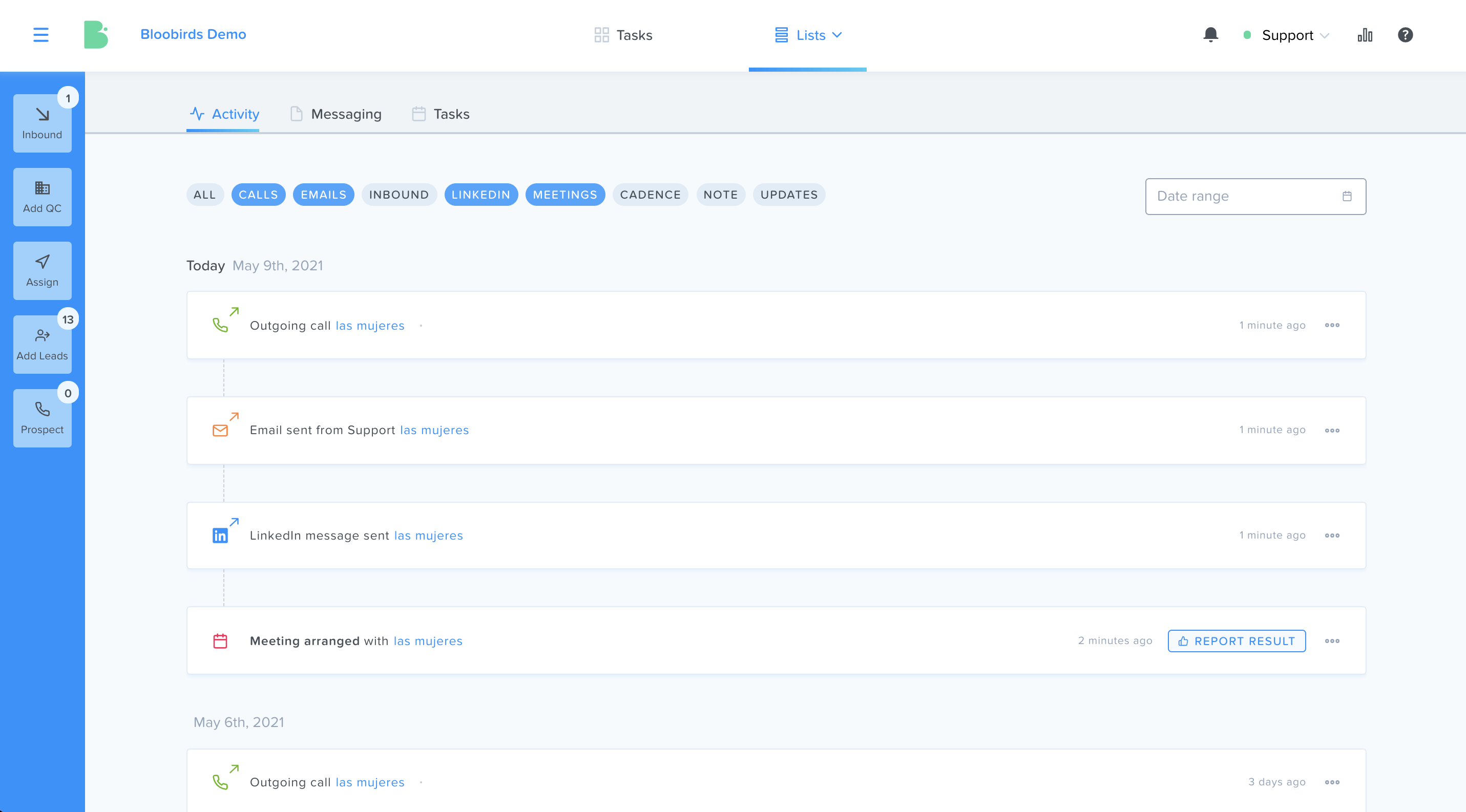 Note
The cadence will not stop anymore as a result of your outgoing or incoming activity when a Contact with the lead is recorded.
To stop the cadence you can do it on the cadence dashboard or by manually changing the status of the company to Contacted.
How it works
Hover your mouse over the activity tile and click on REPORT RESULT.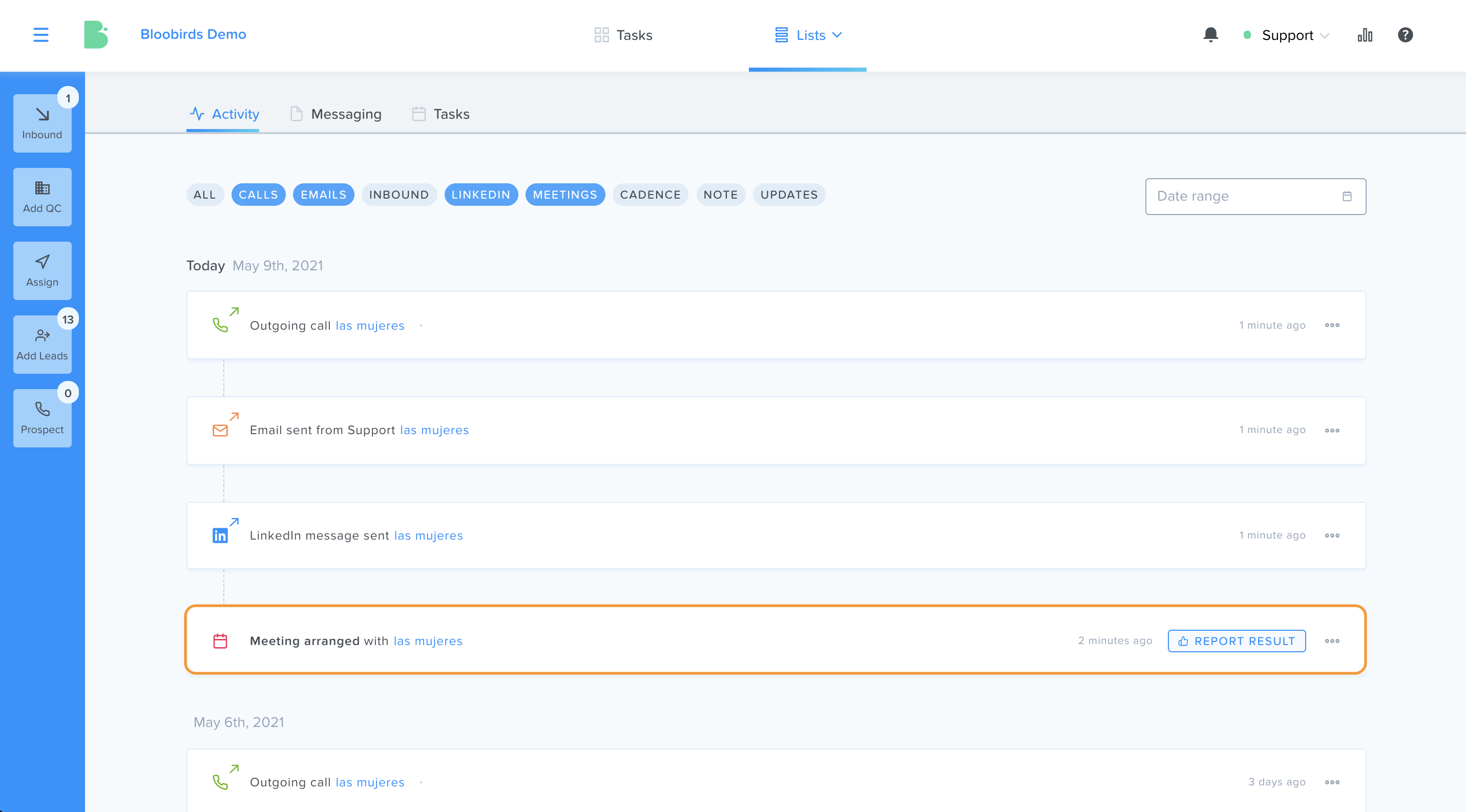 Depending on the activity you report the result for, you will be guided through a different contact flow.
Call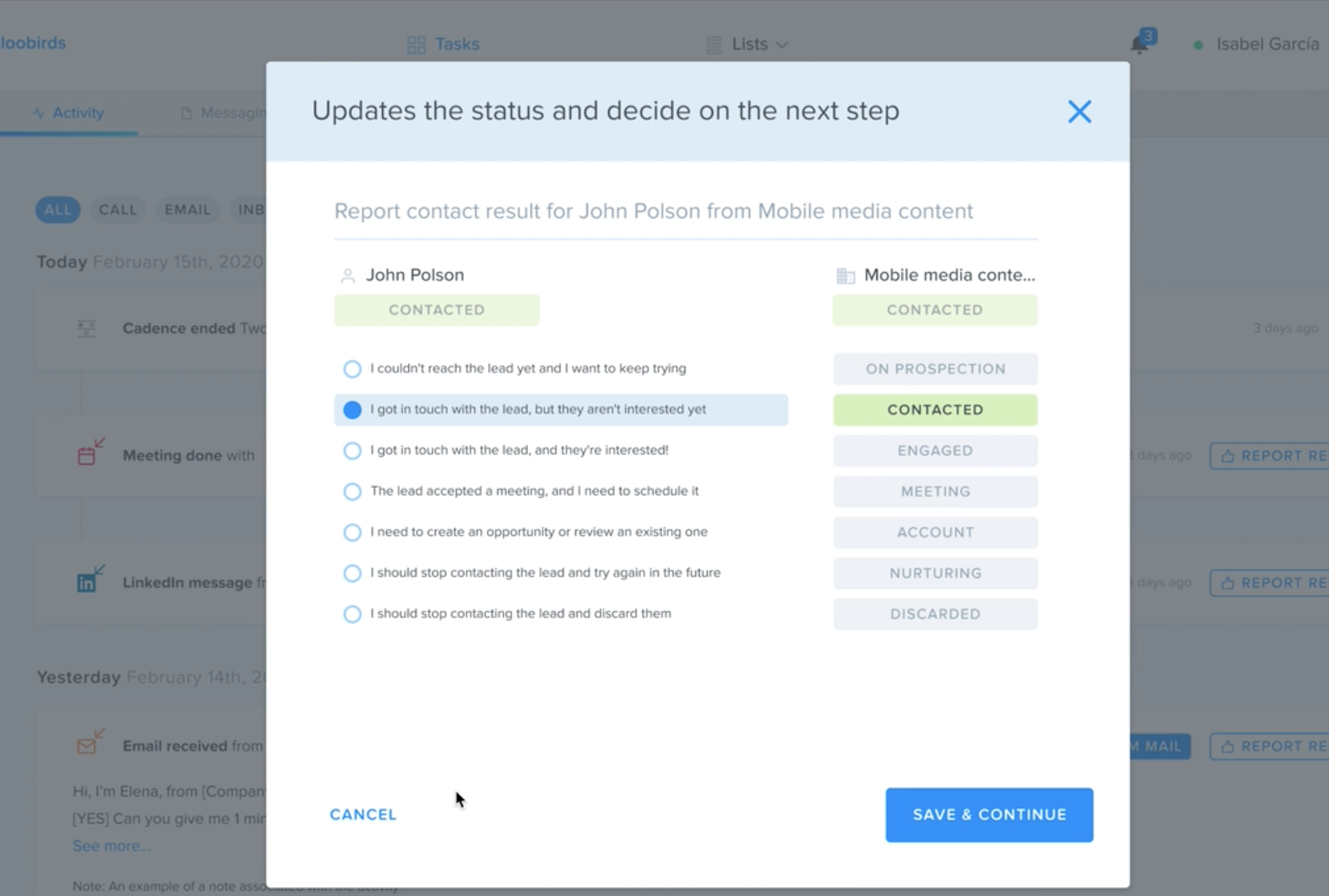 Meeting