What is it
If you are going to be away for a few days, you can use the pause cadence feature to freeze your scheduled cadence activities and restart it again when you are back.
In this way, you avoid the overdue tasks piling up during your absence.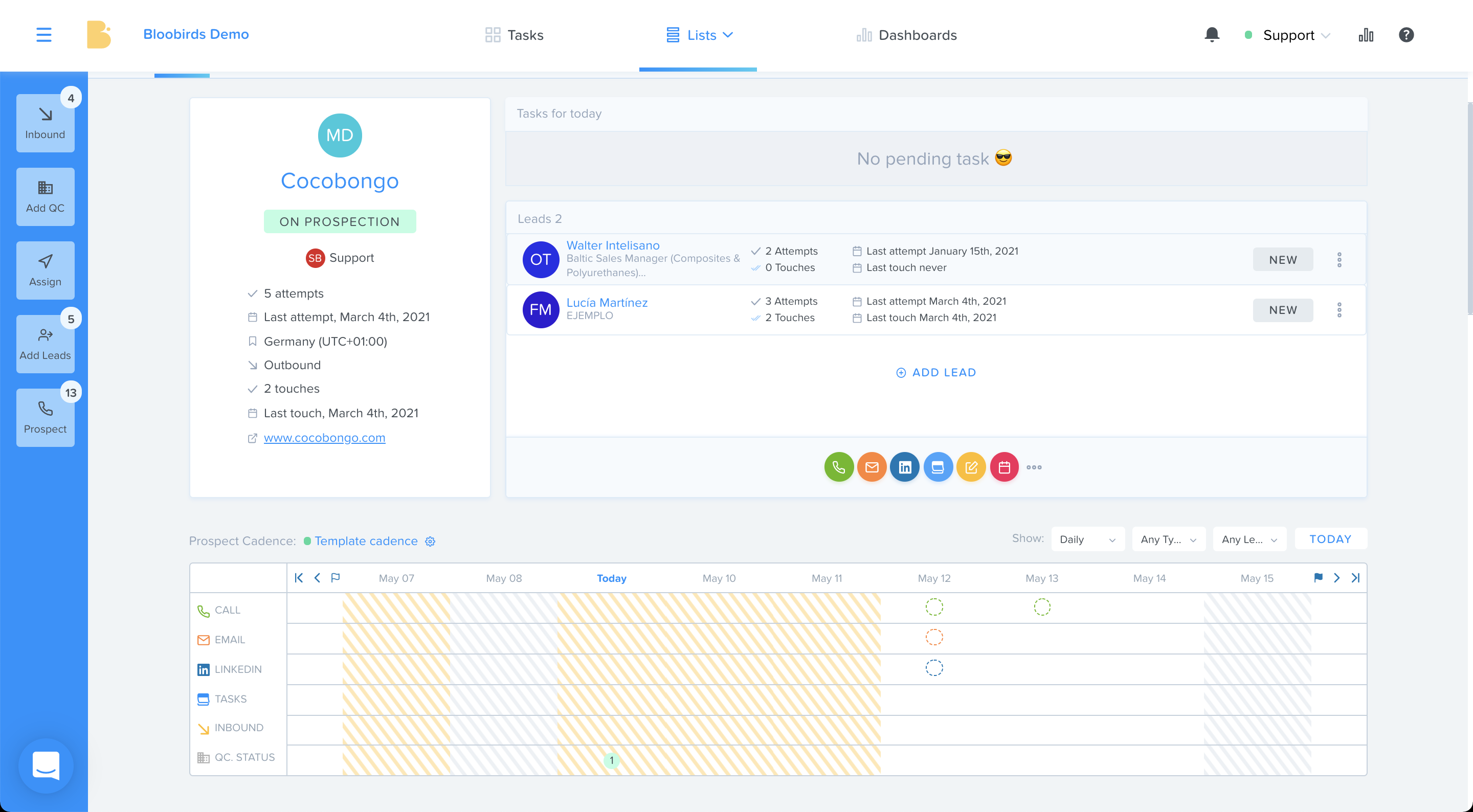 How does it work
To pause your cadence go to your user's name and select User settings.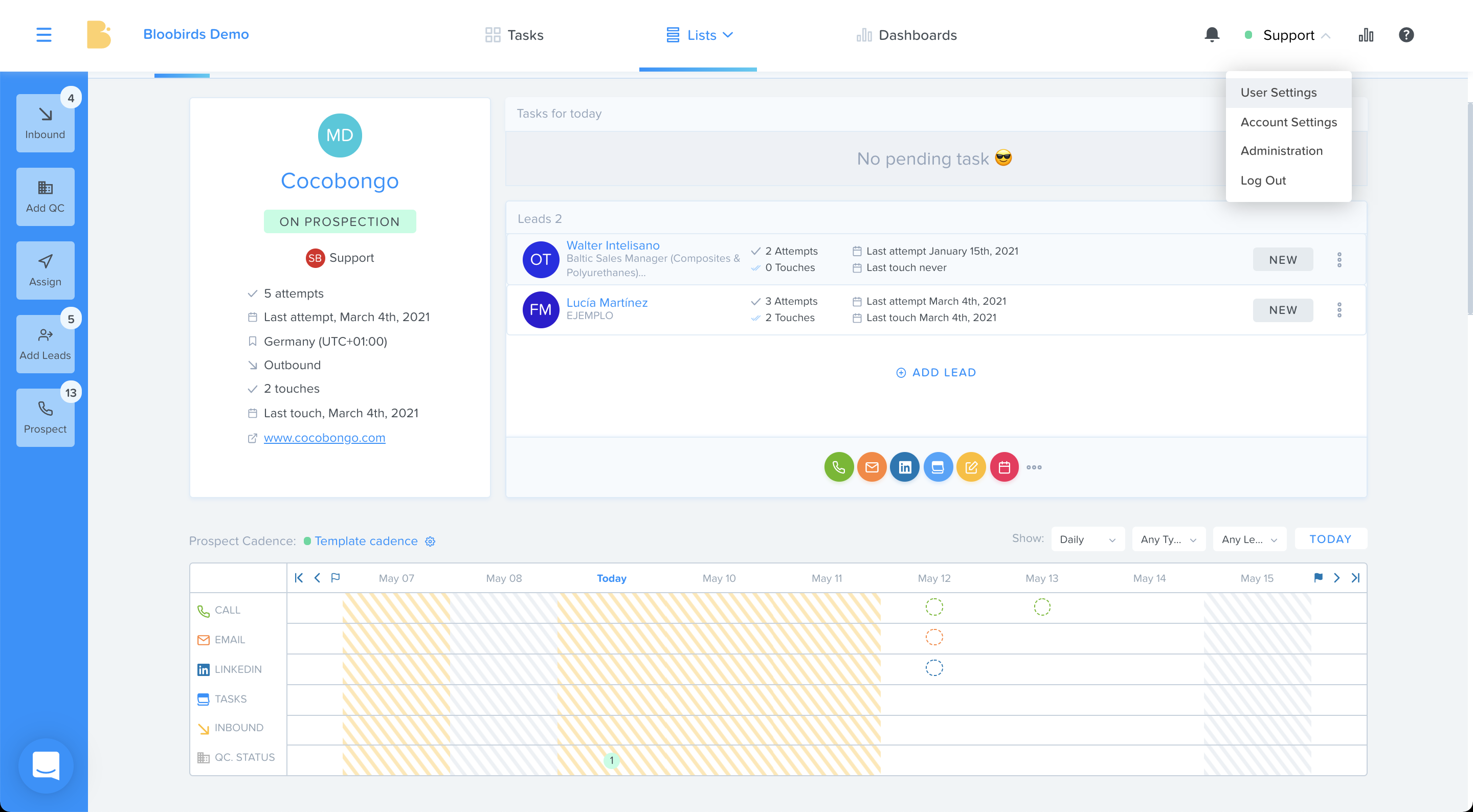 Click on Cadence, here you can add a pause in your cadence or cancel and edit an existing one.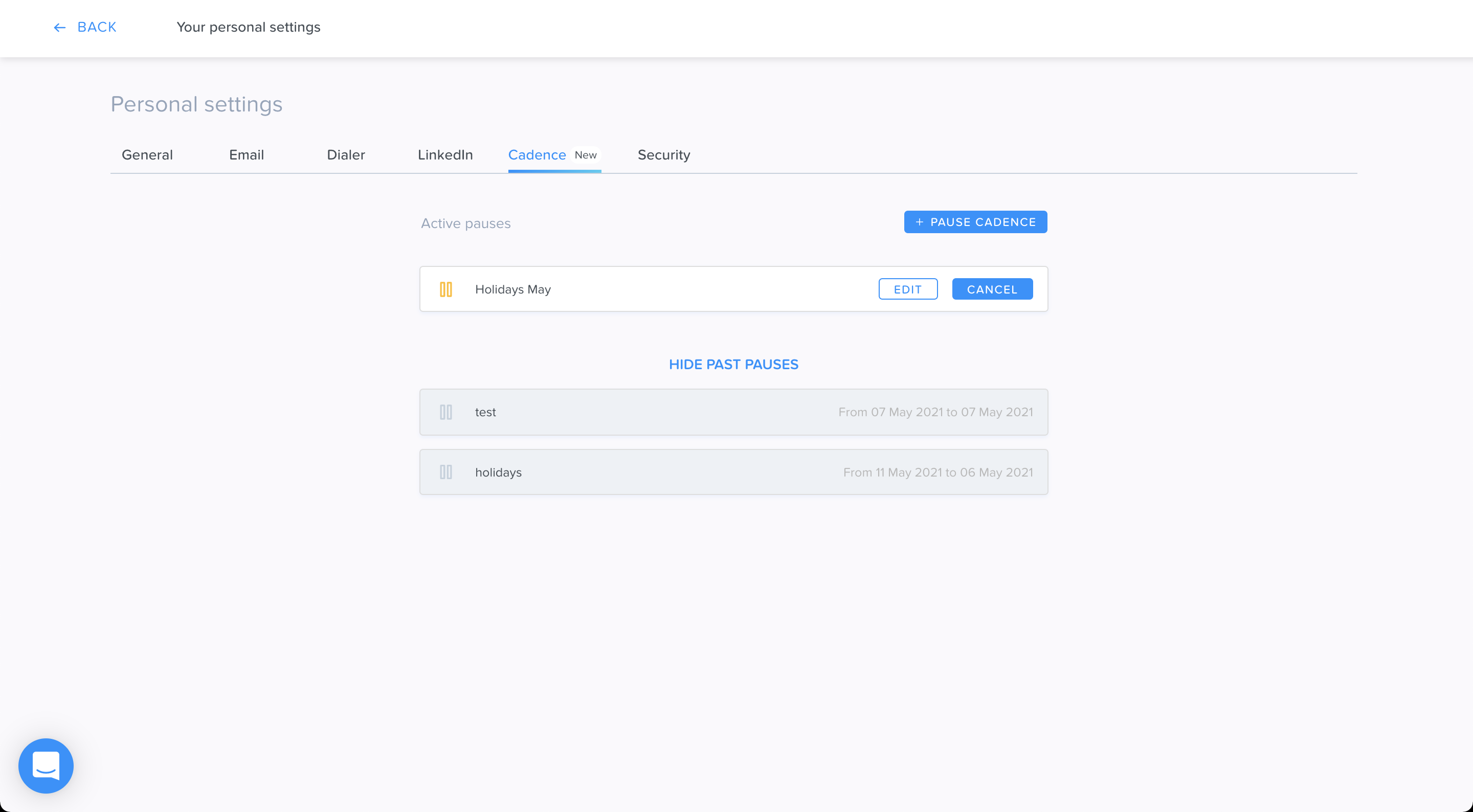 To create a pause, click on +PAUSE CADENCE, give it a name f.e. Holidays May and choose the dates during which you want your cadence to stop.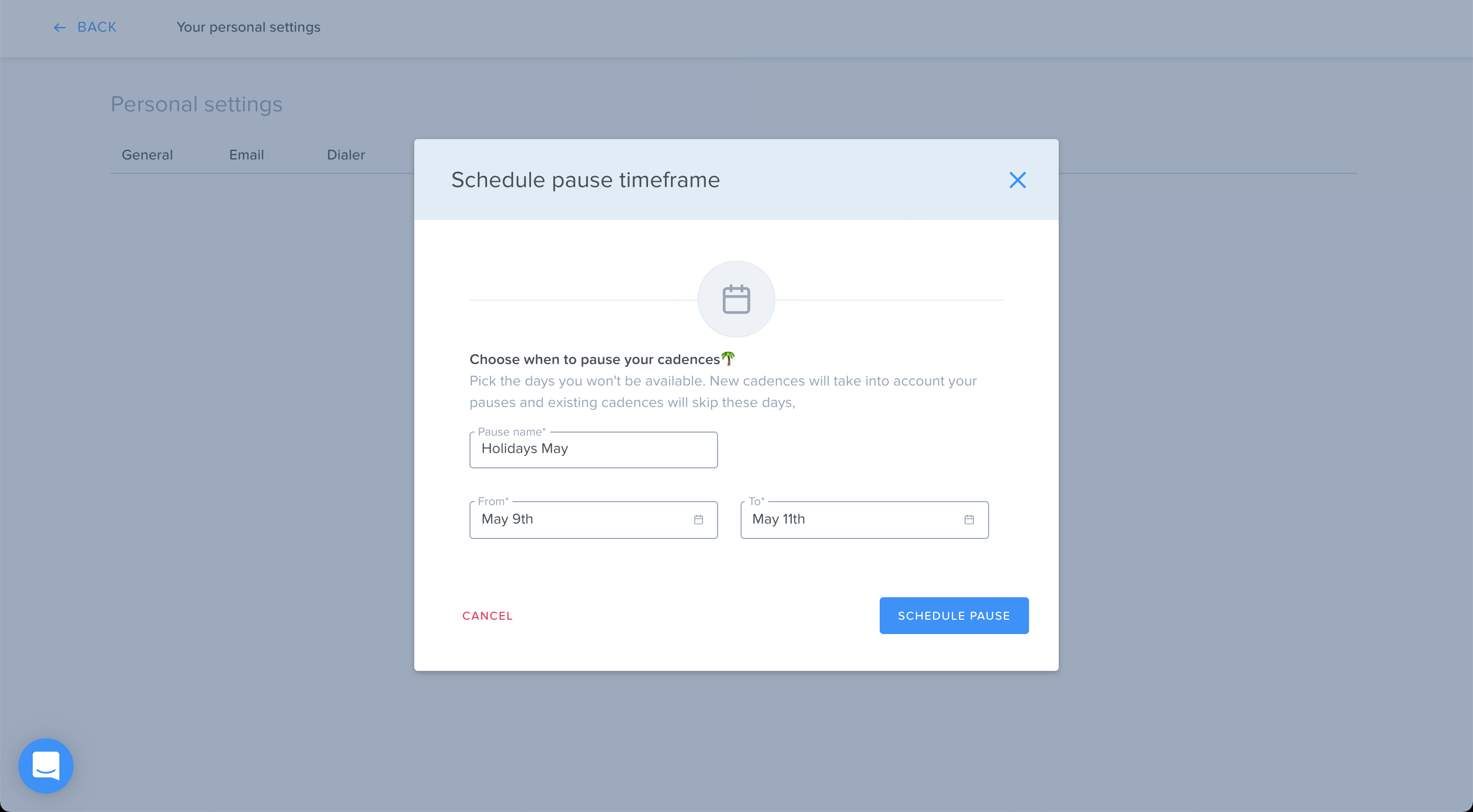 Click on SCHEDULE PAUSE to save it and you will see it on your company's cadence highlighted in yellow. During the pause days you will have no cadence activities scheduled.