Before you start
Bear in mind that the native integration between Bloobirds and Hubspot is bi-directional. This means all data from Bloobirds will be synced to Hubspot and vice versa.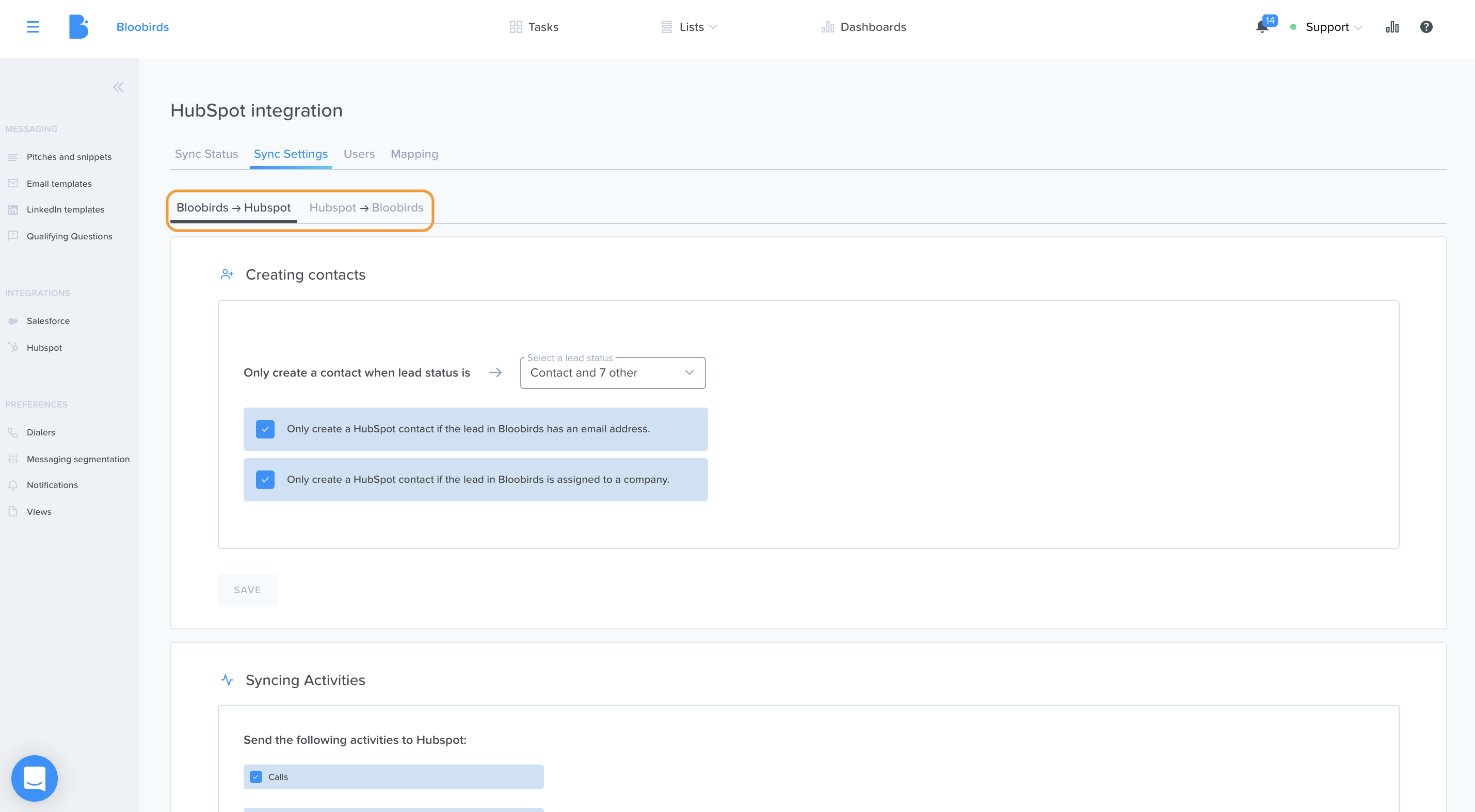 If you have any questions, our support team will be happy to assist you and guide you through the steps.
Connect Hubspot
Go to your user menu on the top right and select Account settings.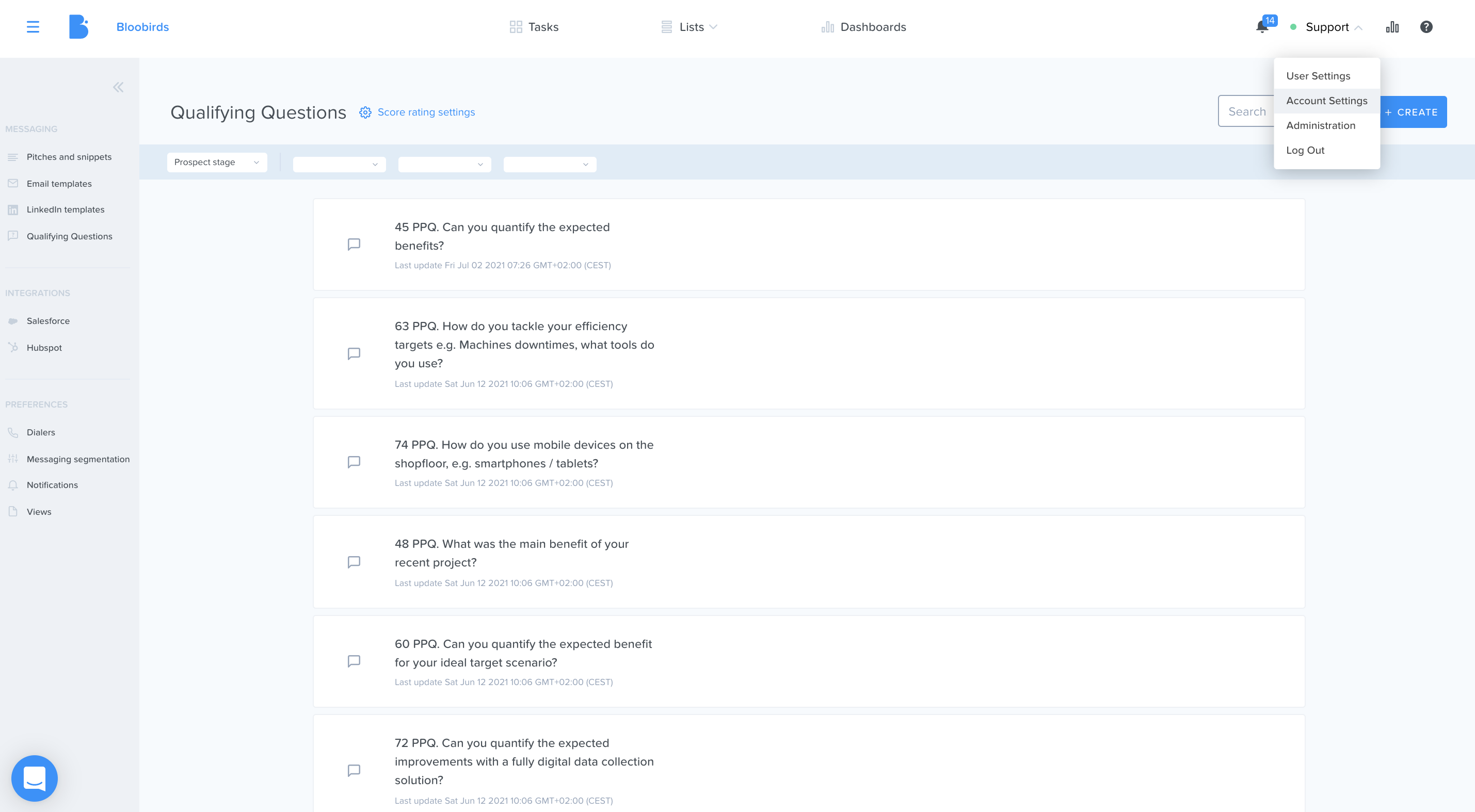 On the left menu select Hubspot and click on the button CONNECT HUBSPOT.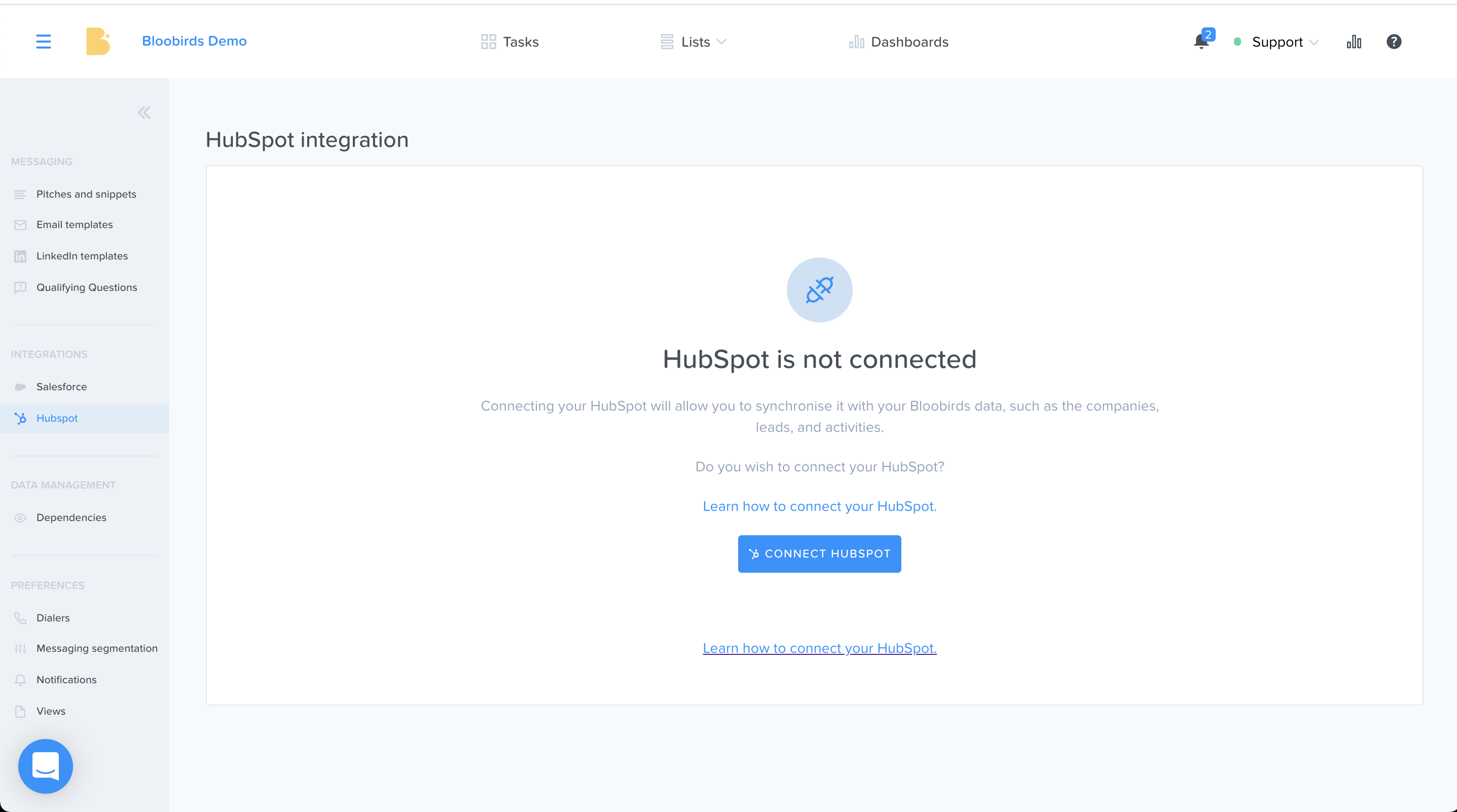 Log into your Hubspot account.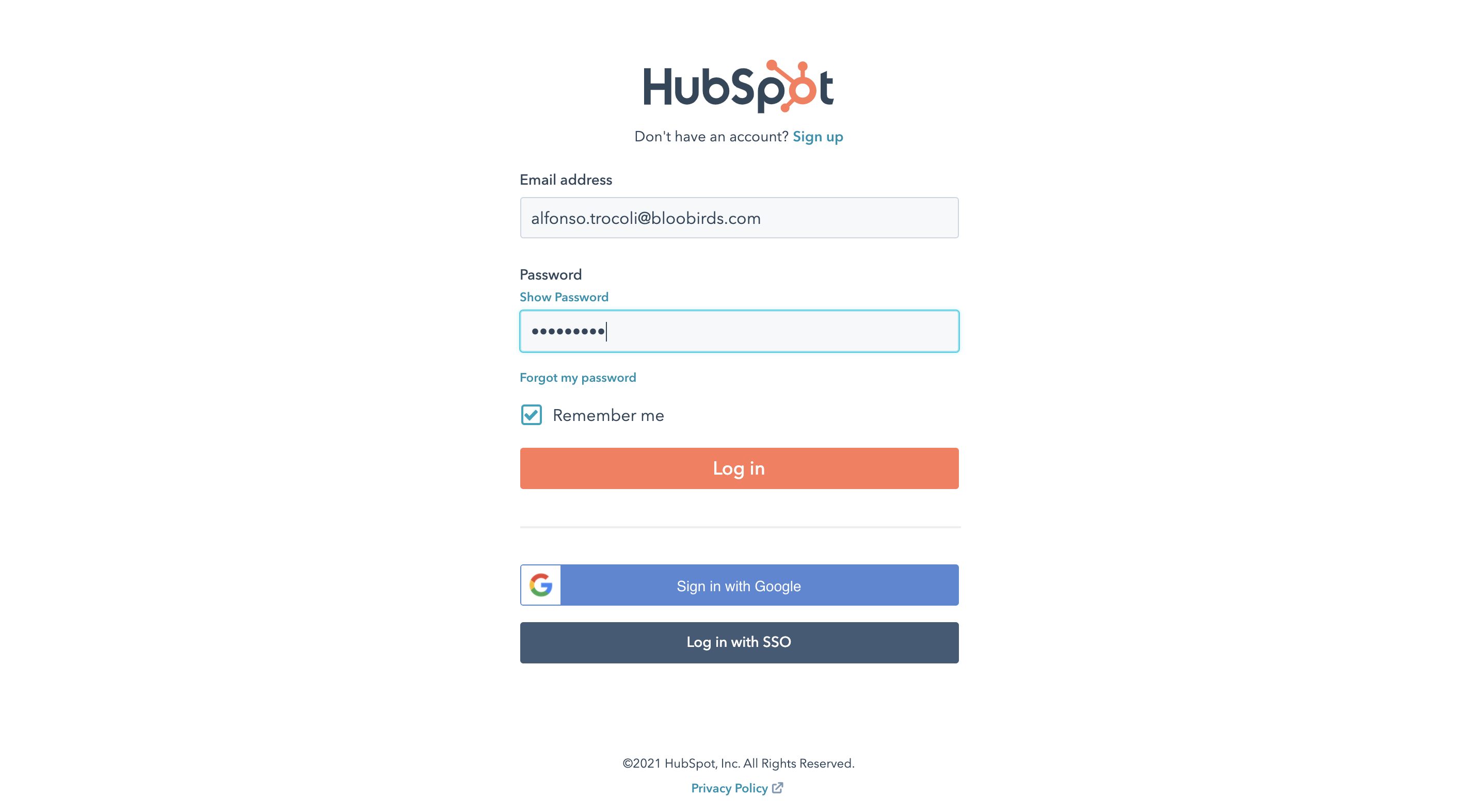 Select your company account name to be synchronized and click on Choose Account.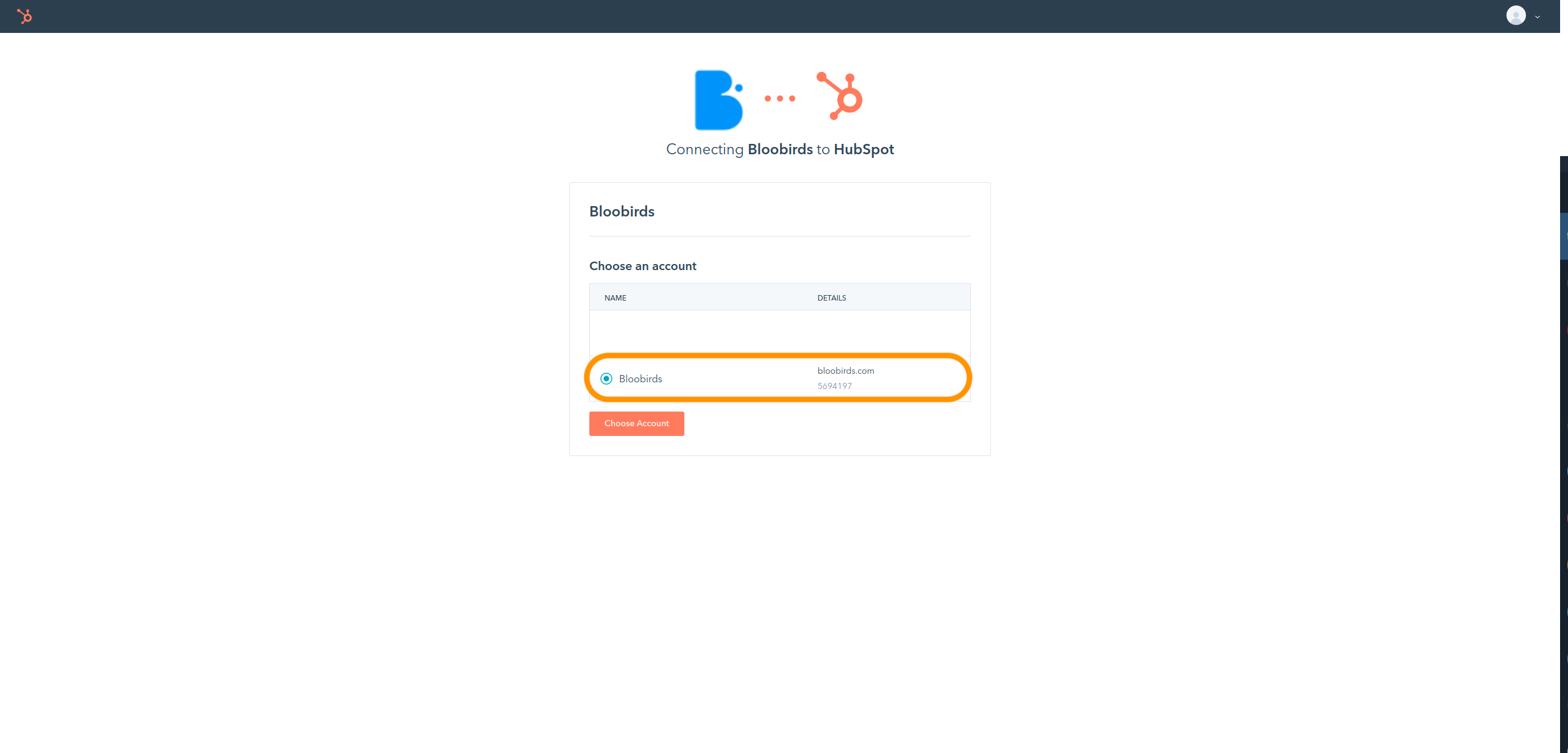 An alert message will pop up, click on Connect app.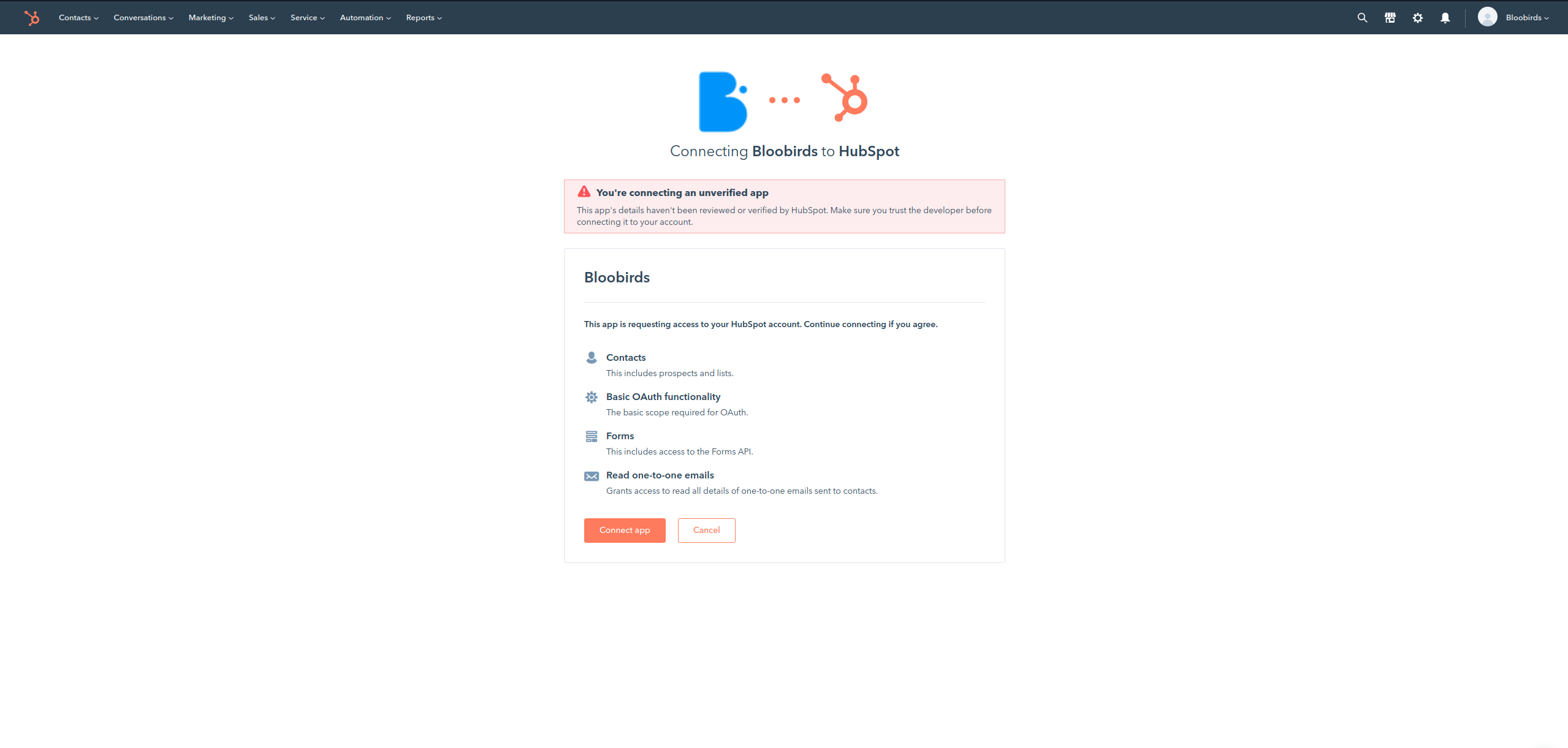 Now, Bloobirds should show as one of the connected apps on Hubspot.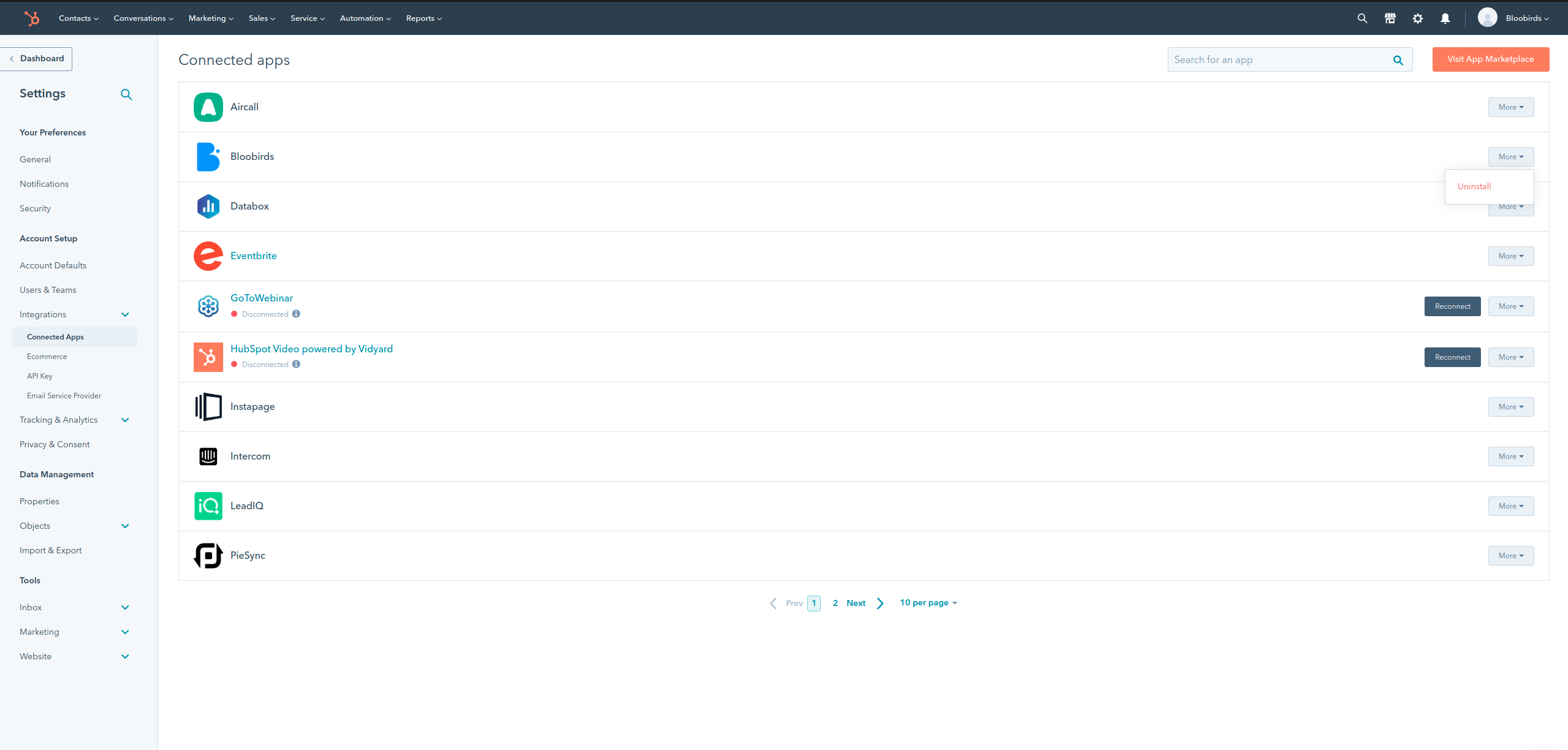 And you are ready to go! Your Bloobirds account should start synchronizing info with HubSpot.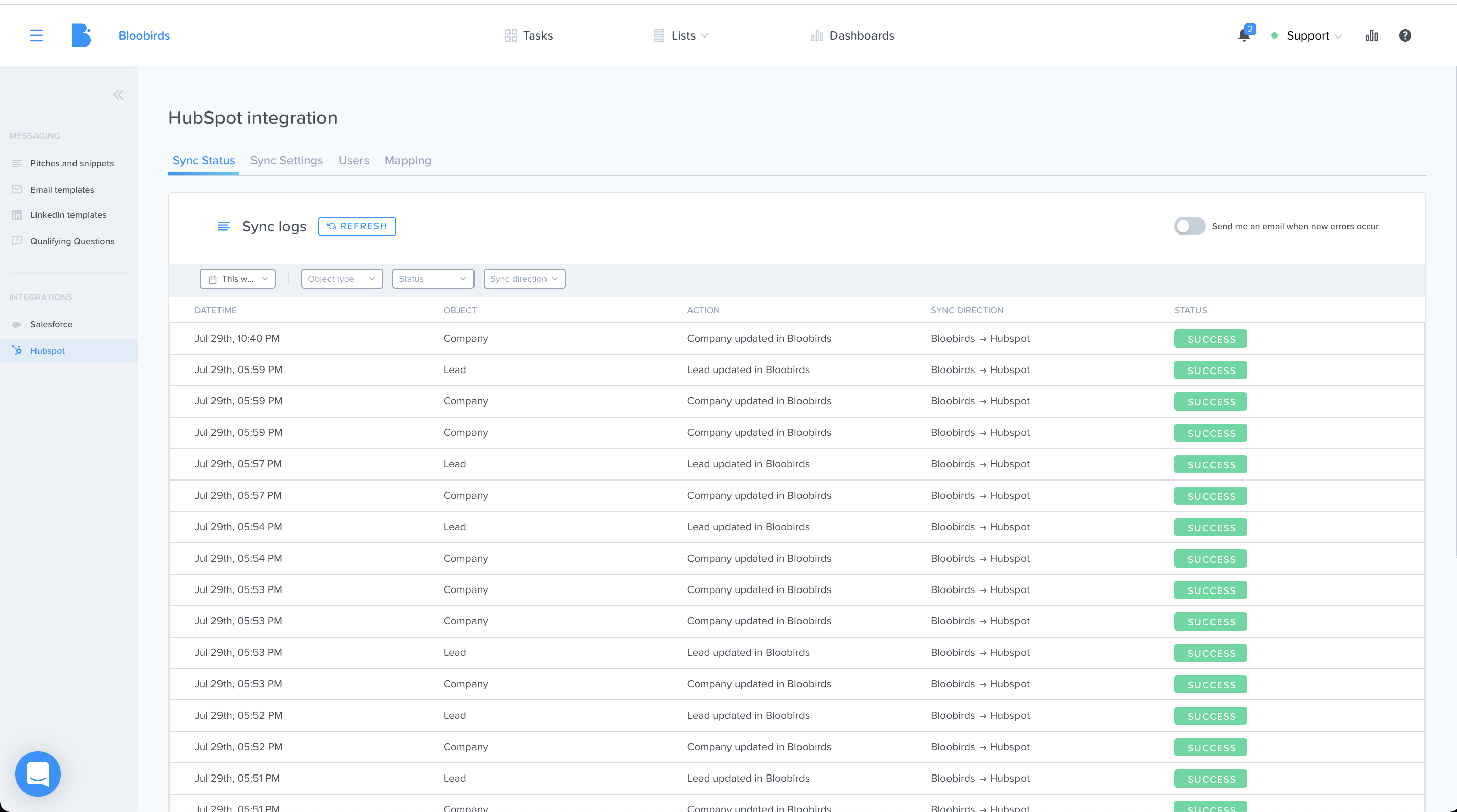 Now let's have a look at how you can customise this integration to fit your organization's requirements.