Before starting to configure your Salesforce native integration, you will need to do an initial set up.
In this article, we explain you how to customise your Salesforce integration to your organisation's requirements.
What is it
Bloobirds has a native integration with Salesforce with a user interface that allows you track progress and configure the setup.
How to do it
To access it, go to the User menu on the top right and select Account Settings.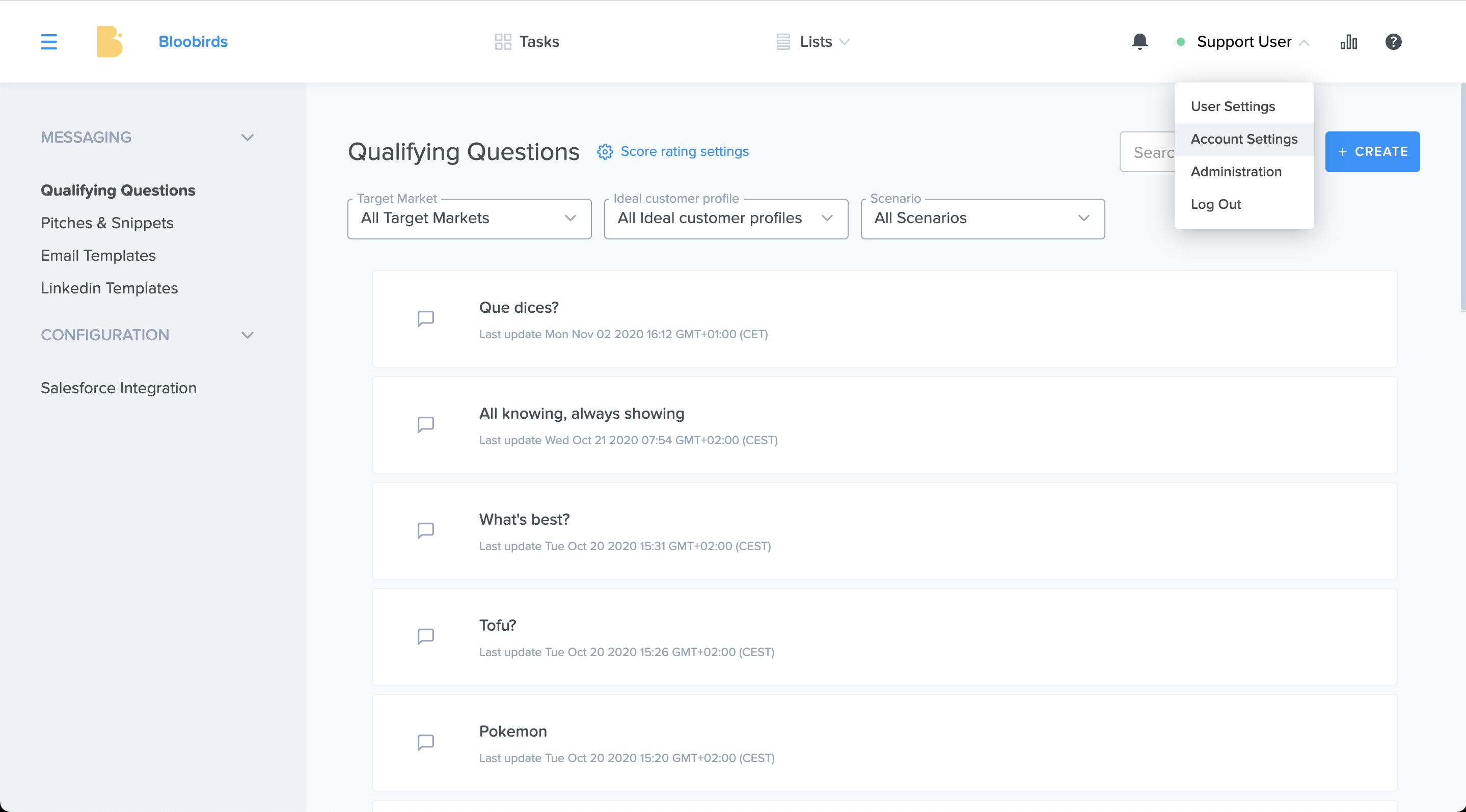 Next, click on Salesforce Integration on the left menu and select the Sync Settings tab.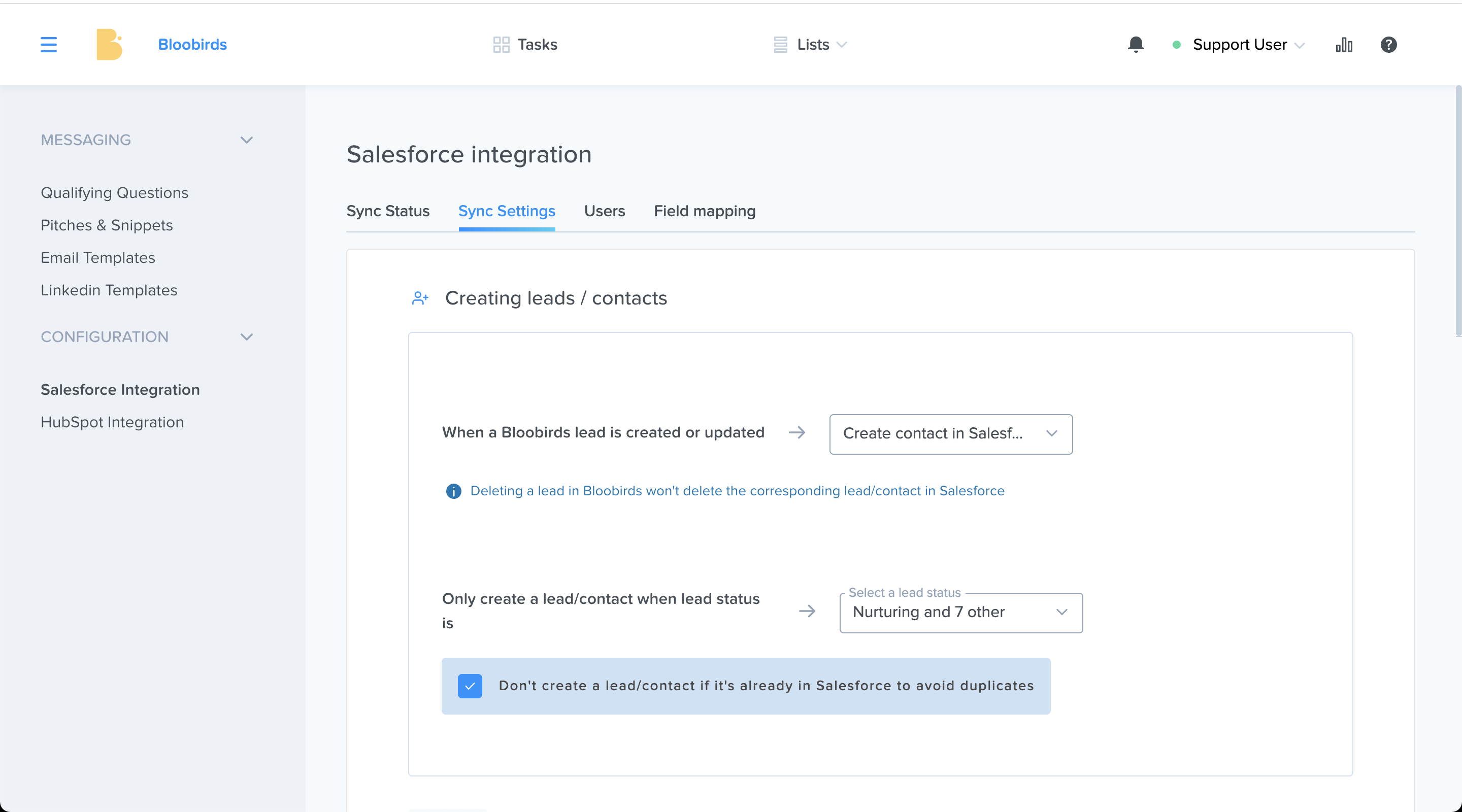 Creating leads/contacts
Here you can customise how your Bloobirds leads are synchronised to Salesforce.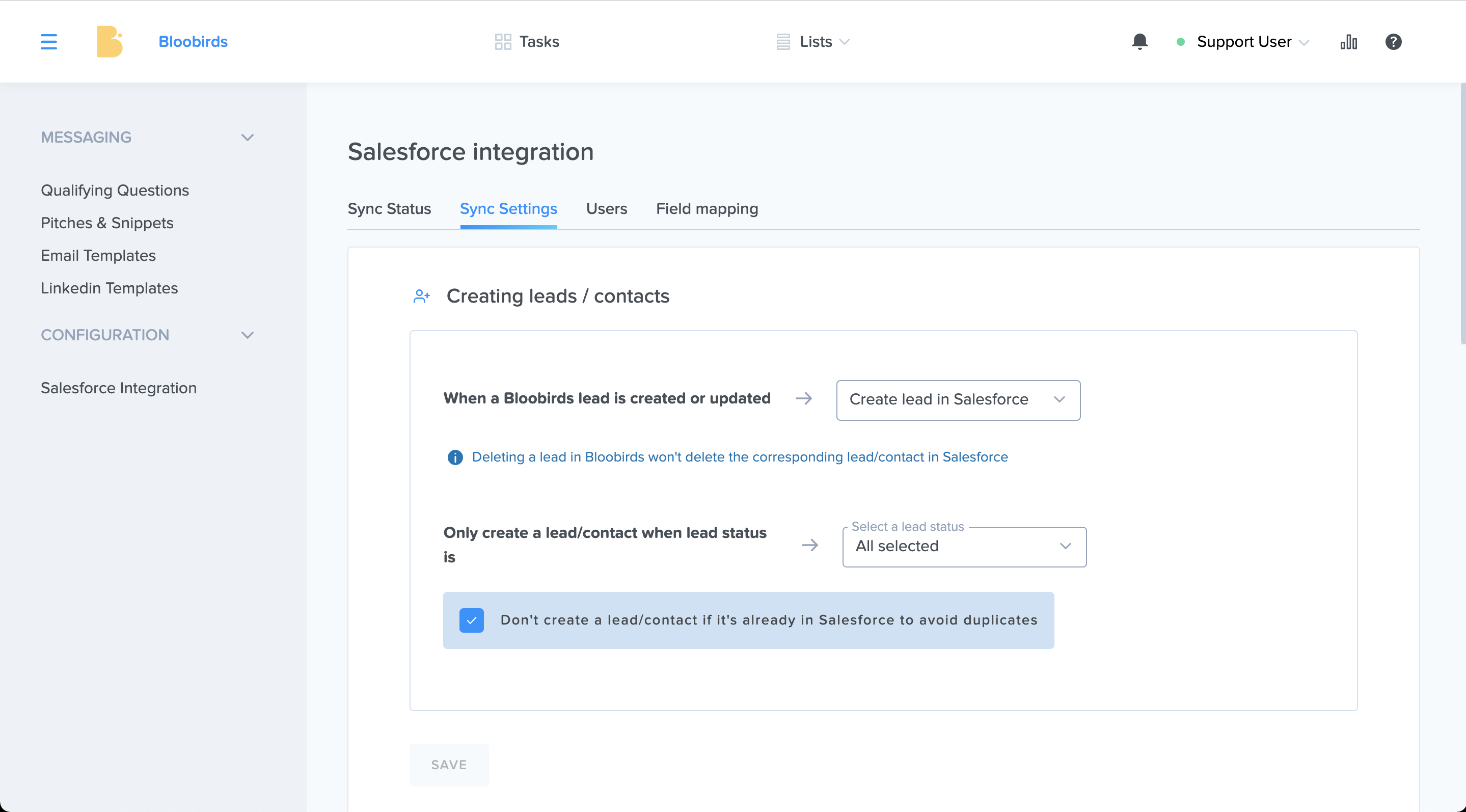 Every time a new lead is created or updated in Bloobirds, you can decide to:
Create/update a lead in Salesforce
Create/update a contact in Salesforce
Create/update a contact in Salesforce if the company already exists in Salesforce or else, create a lead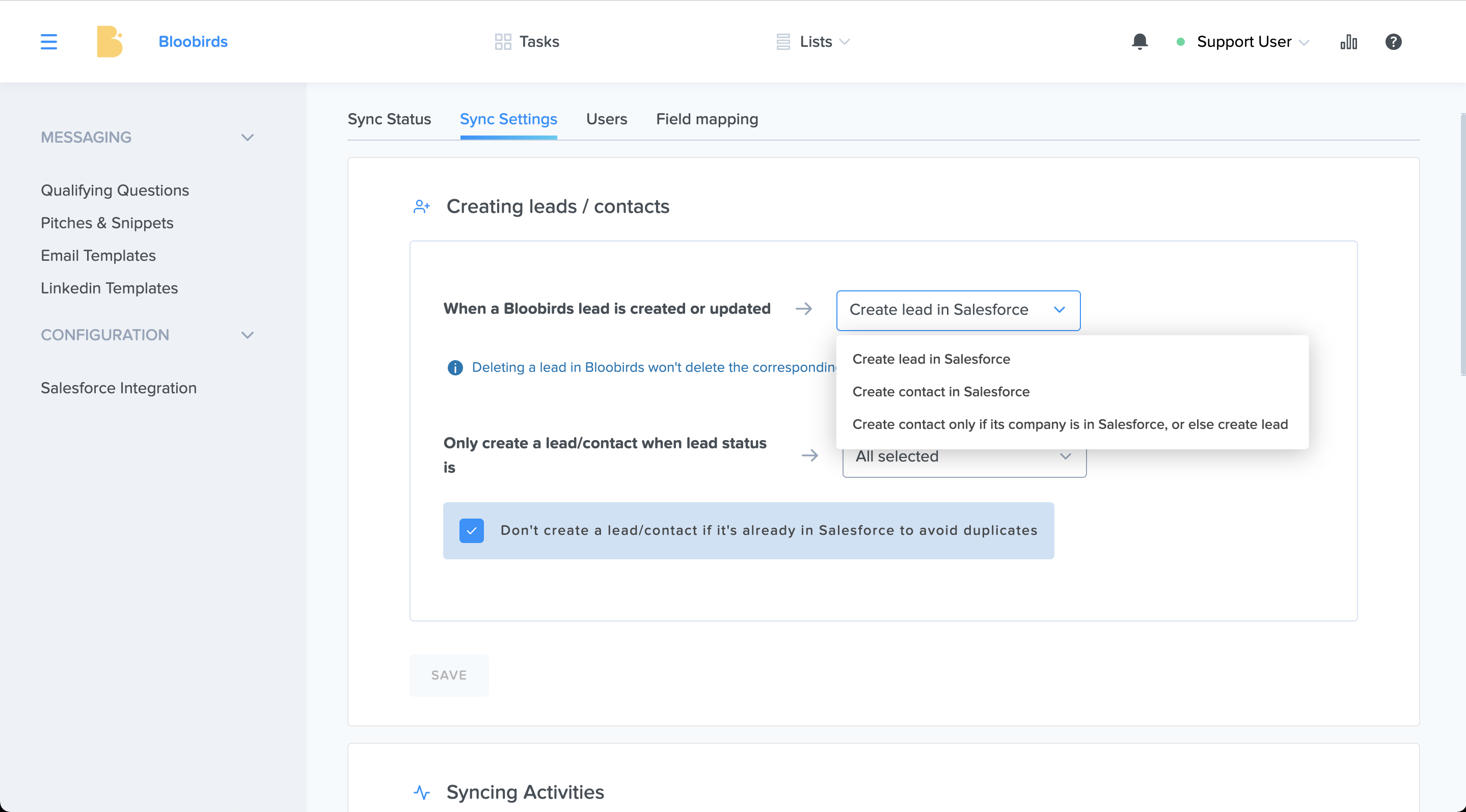 You can also customise if all Bloobirds leads should be synchronised to Salesforce, or only leads that have reached a specific status.
For example, you can set it to only sync leads to Salesforce that have reached the status "Contacted".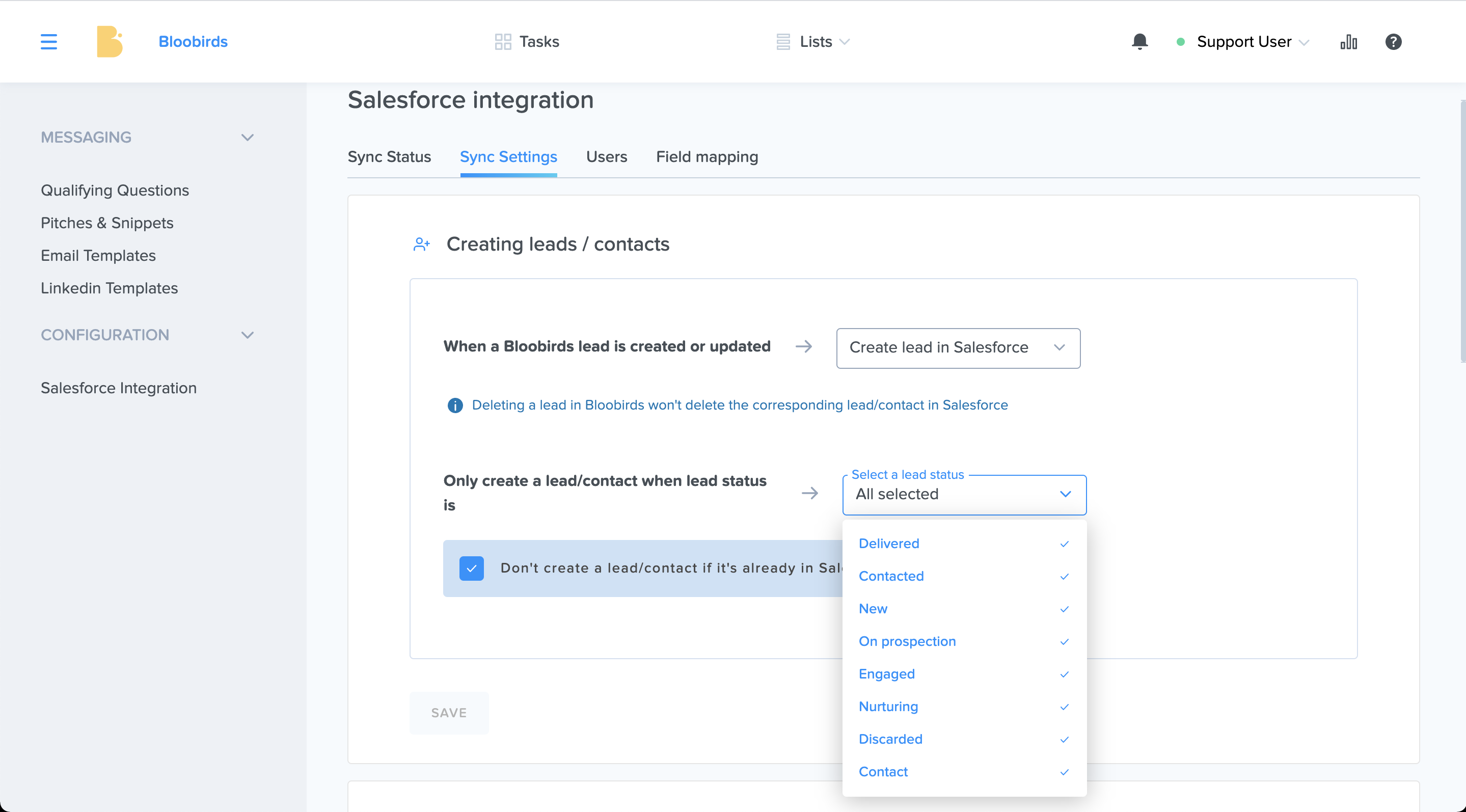 Tick the box Don't crate a lead/contact in Salesforce if it is already existing to prevent the creation of duplicates.

Syncing activities
Here you can decide which type of activities you would like to get registered in Salesforce.
For calls, you can condition the syncing to the call result or if there is an existing recording.
So that, for instance, only calls with a Correct Contact result and a recording will be registered on Salesforce.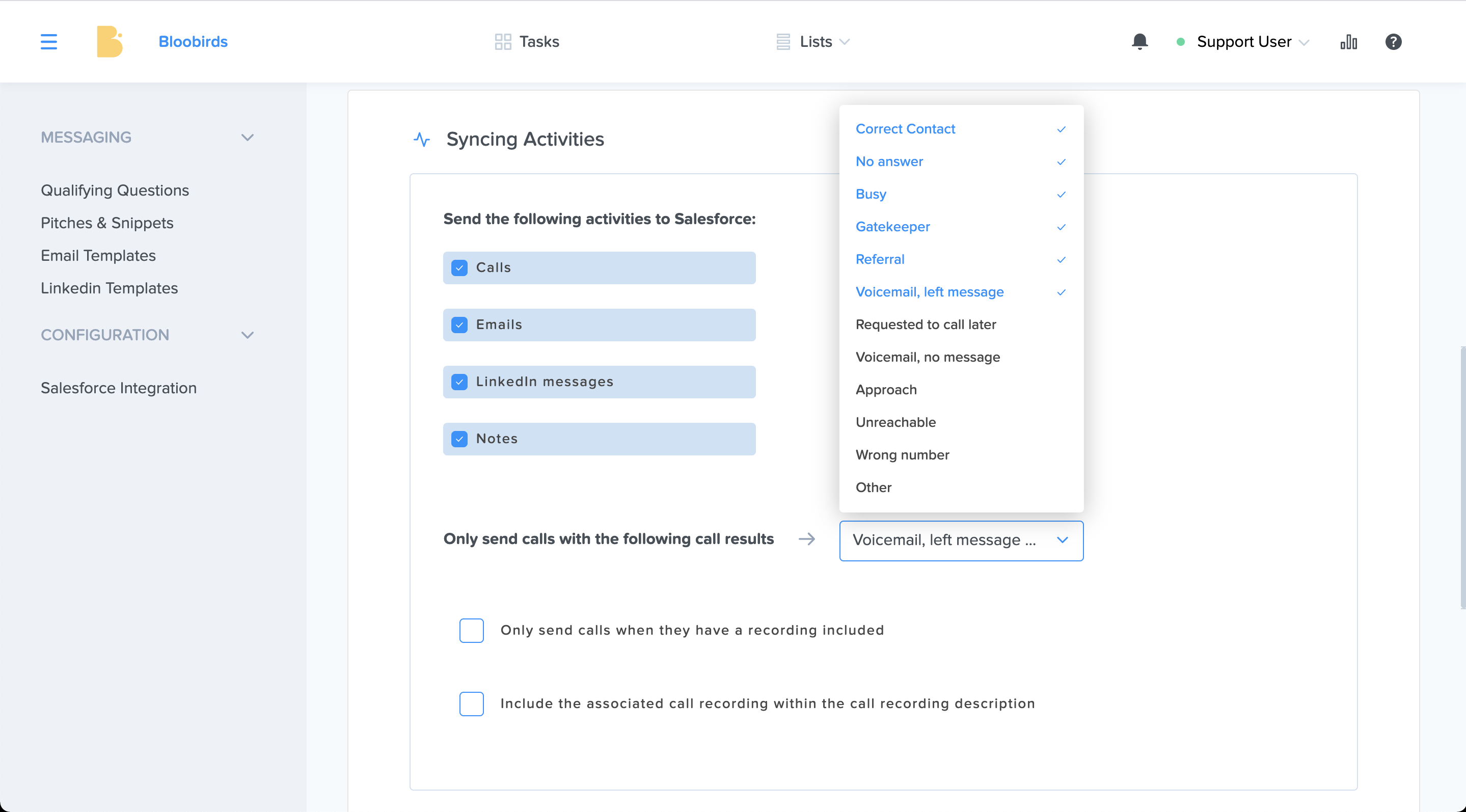 Salesforce account
This shows the main user account that is used to synchronise information between Bloobirds and Salesforce. Normally, you selected this user during the first setup of the integration and it rarely requires to be changed.