In this article, we tell you step by step how to set up Salesforce connection on Bloobirds.
How to do it
Just go to your Account settings, Salesforce integration and click on CONNECT SALESFORCE.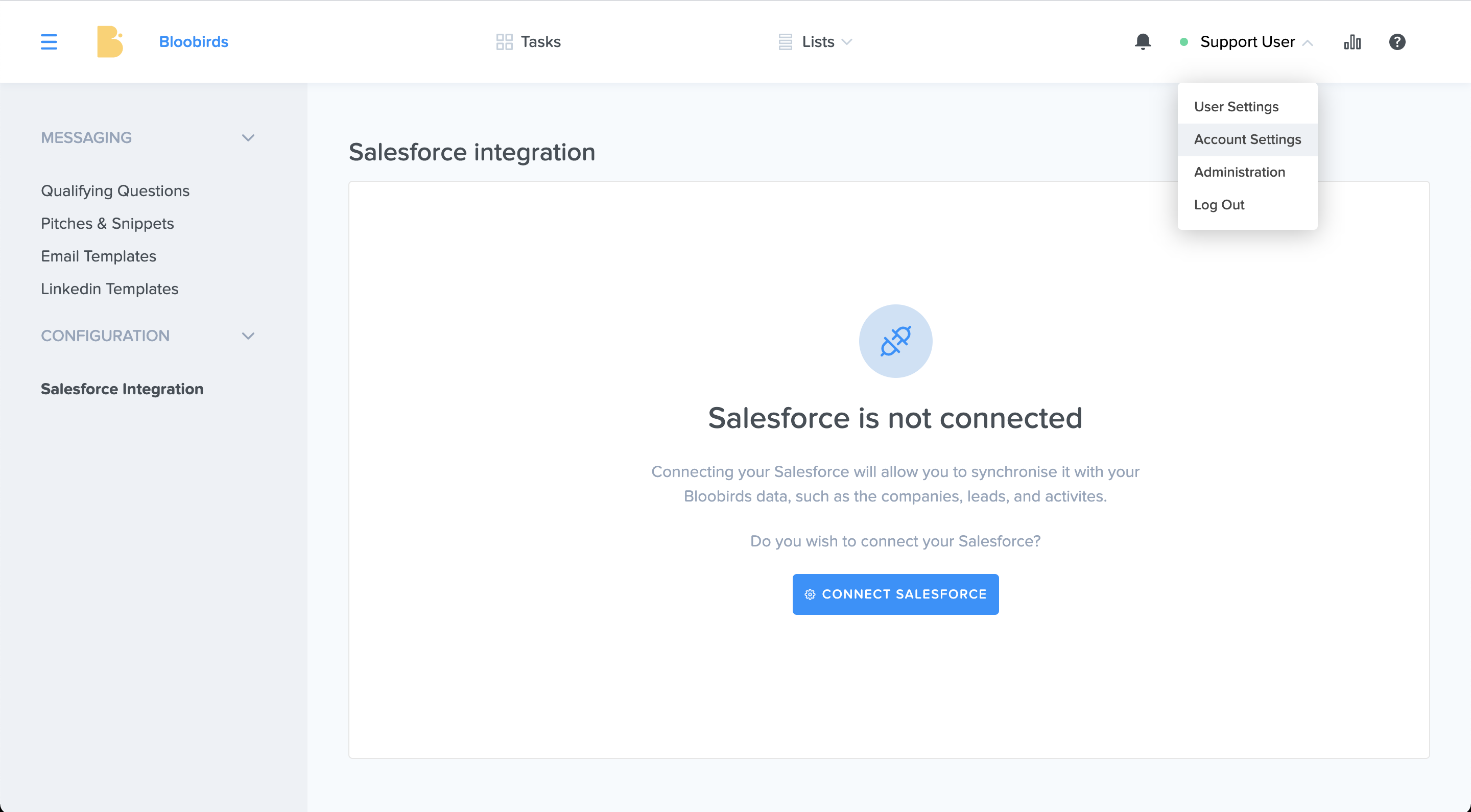 Introduce your Salesforce Consumer Key and Salesforce User Email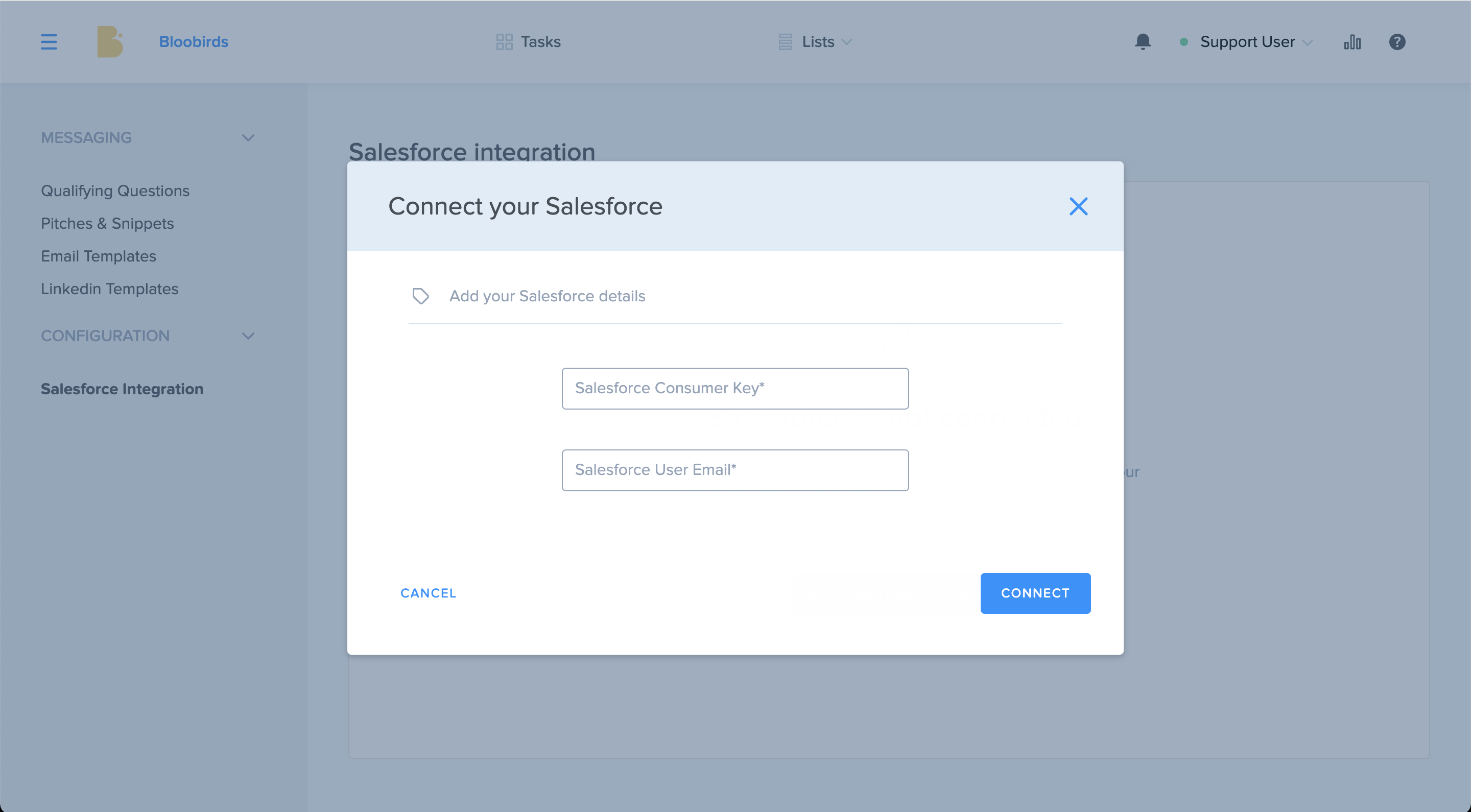 To find out you Salesforce consumer key you have to go to your Salesforce account and click on Setup.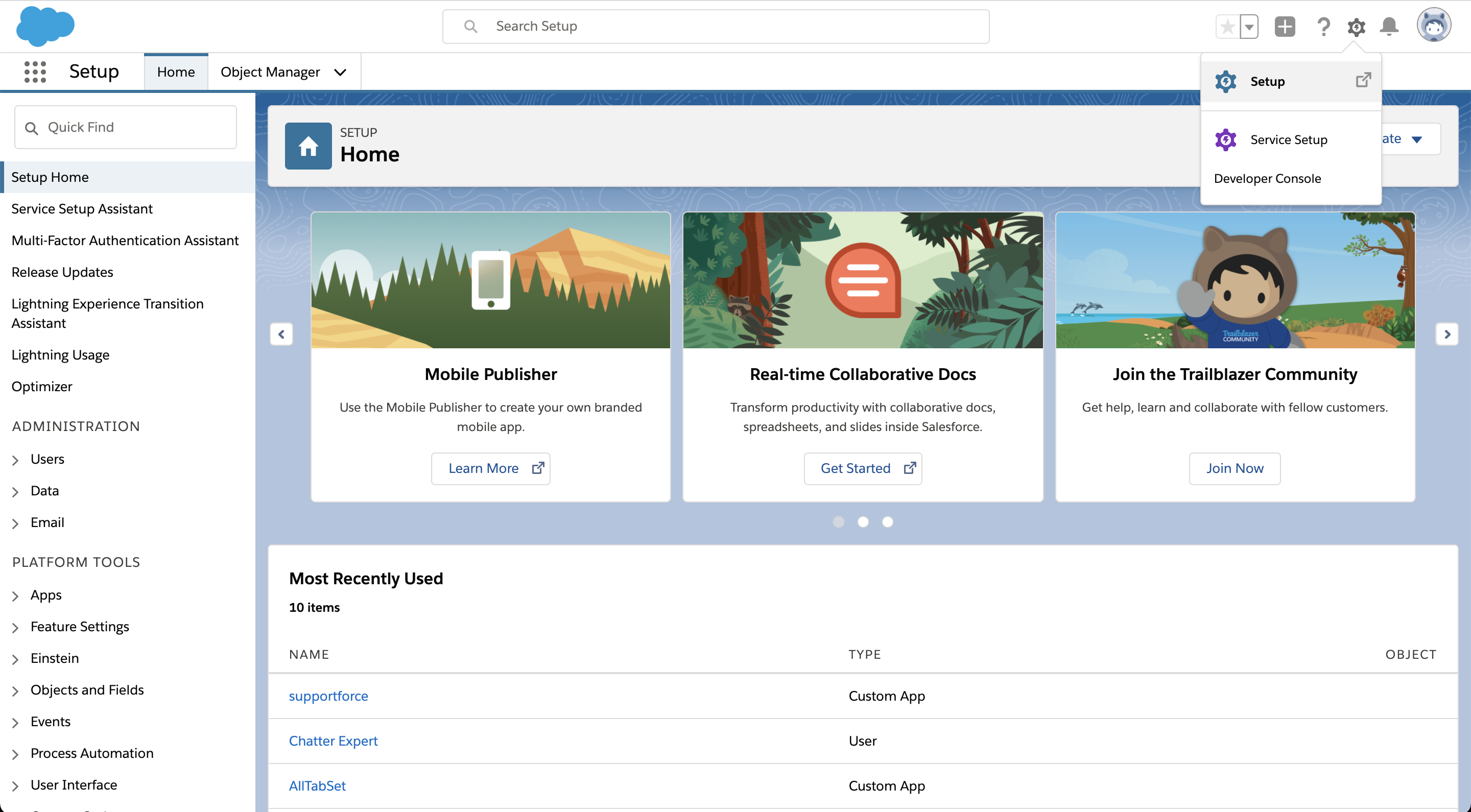 Go to Apps and select App manager and you will see the Bloobirds app on the list, which will have been installed already by our customer support team.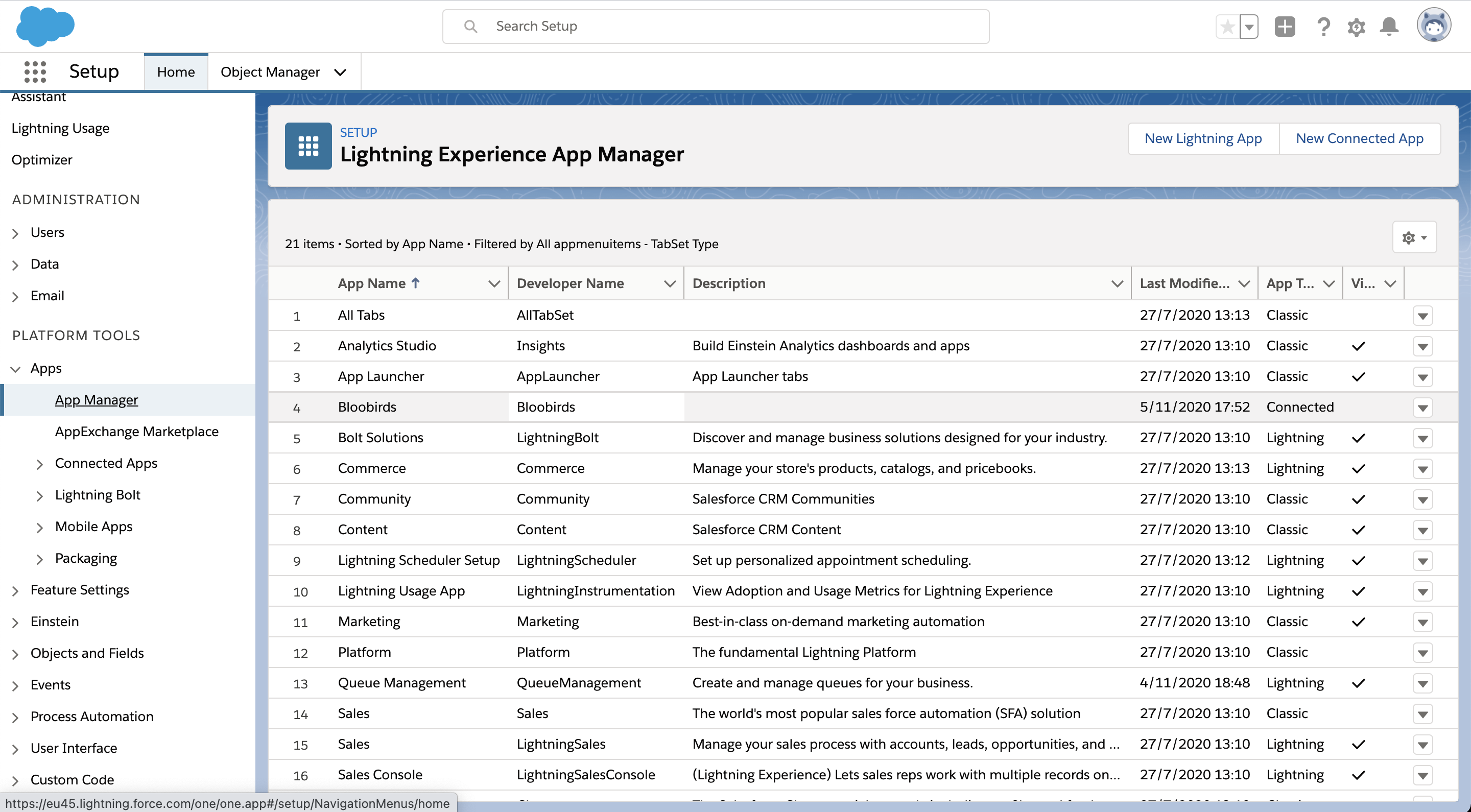 Click on the drop down list and select View.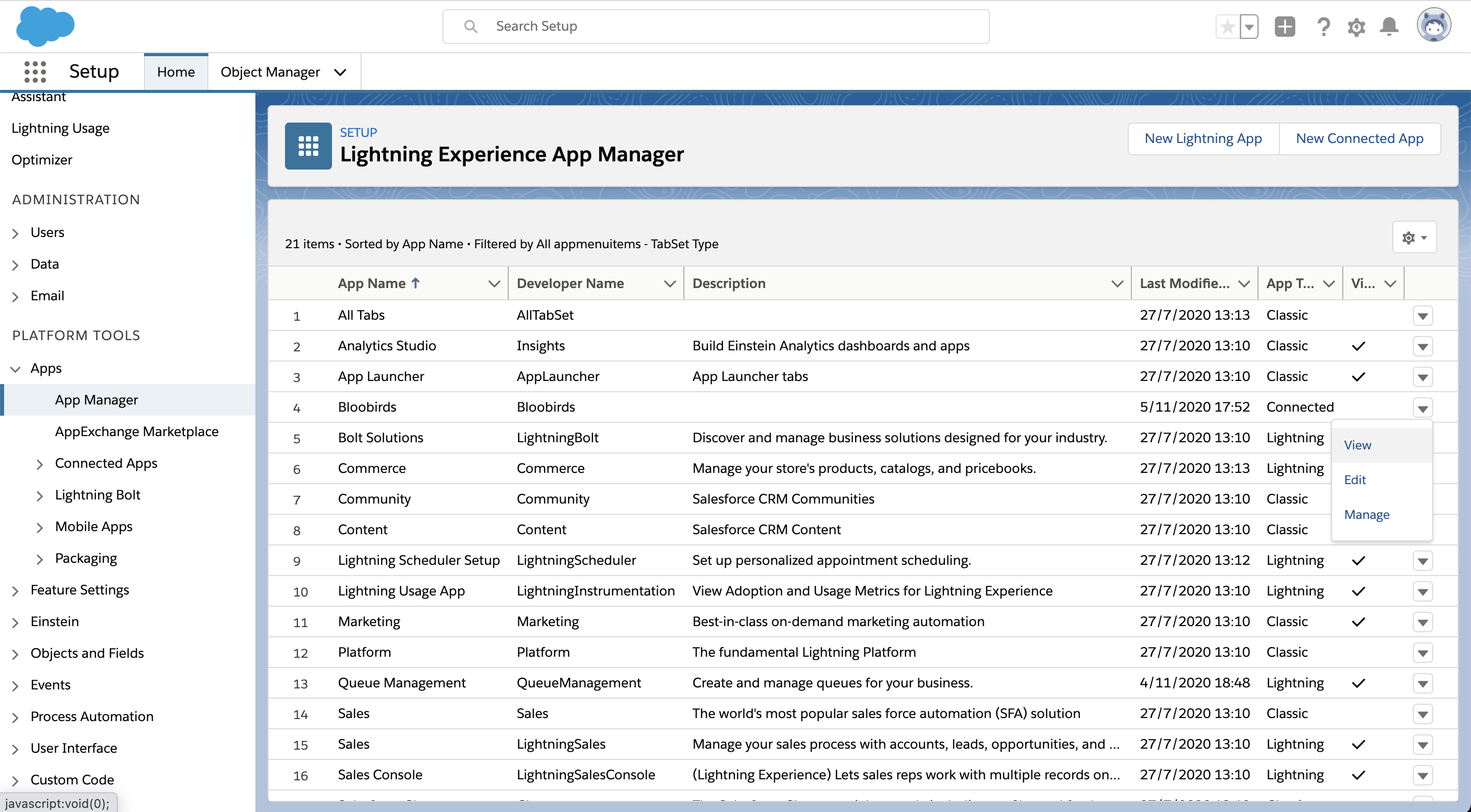 And you will find your Salesforce consumer key.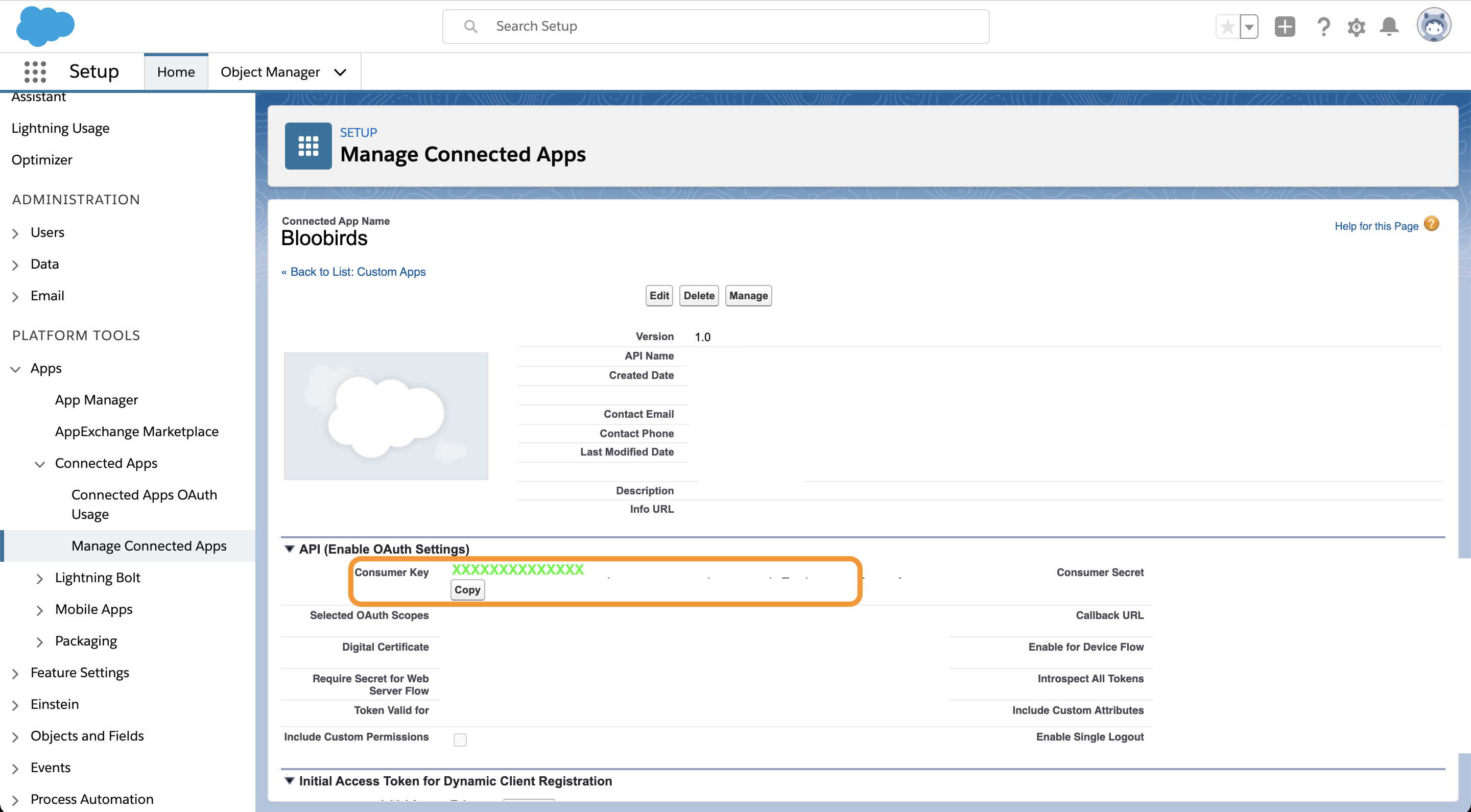 Now you need to introduce the email of an Admin Salesforce user.
Go to Users and select the user name of a System Admin role.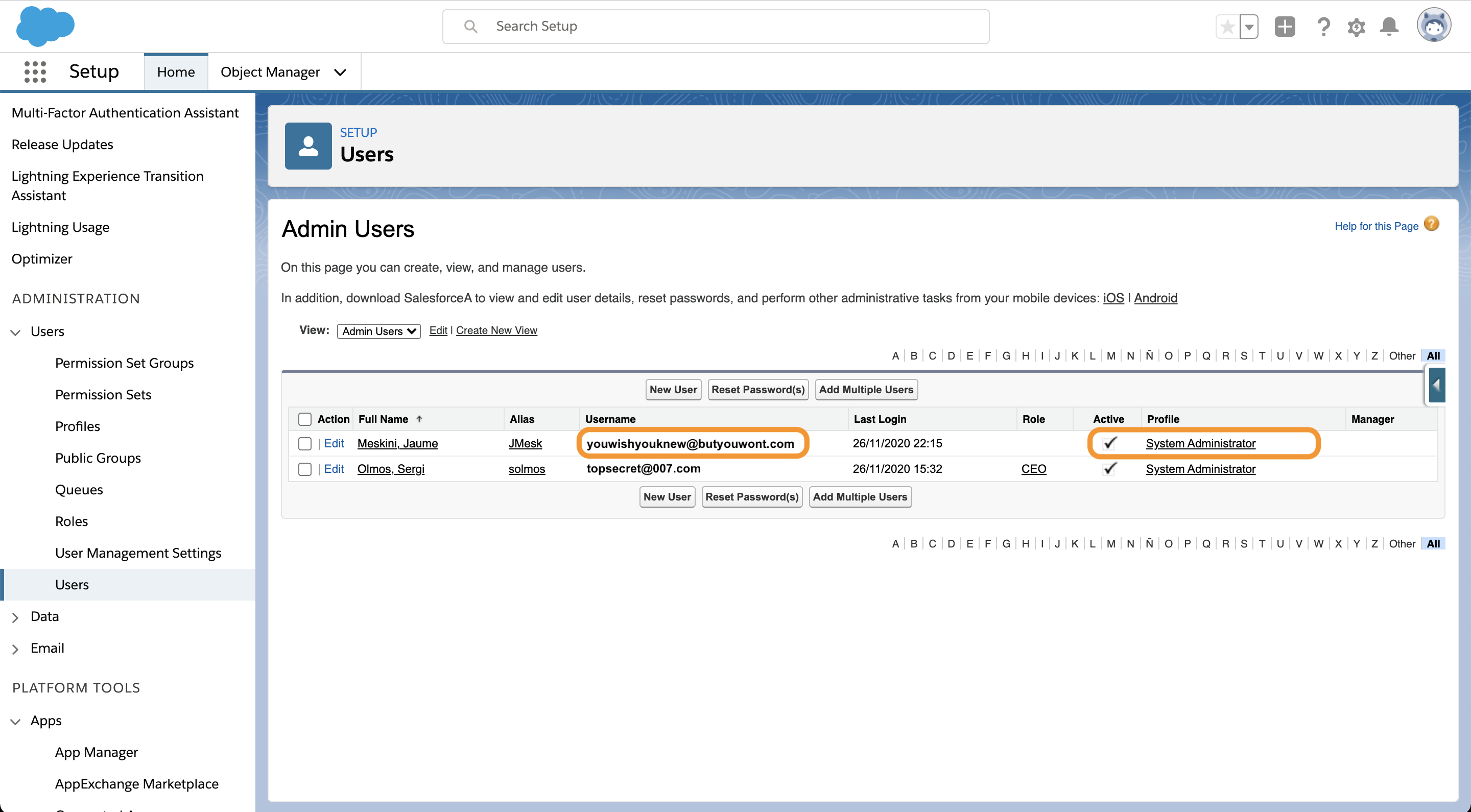 Introduce the key and email in Bloobirds and click on CONNECT.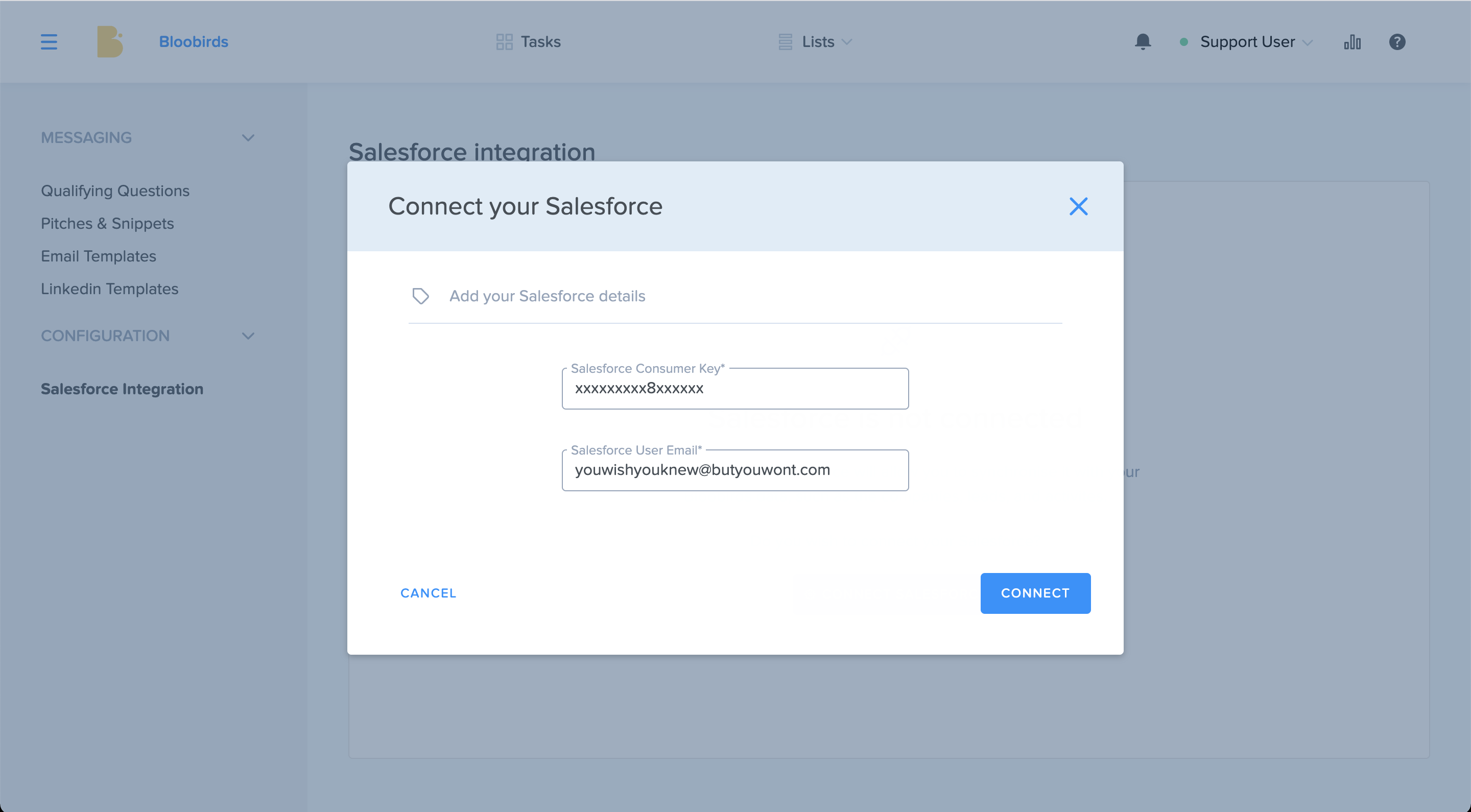 Once it is connected, you can configure and customise your integration. In this article we explain you how.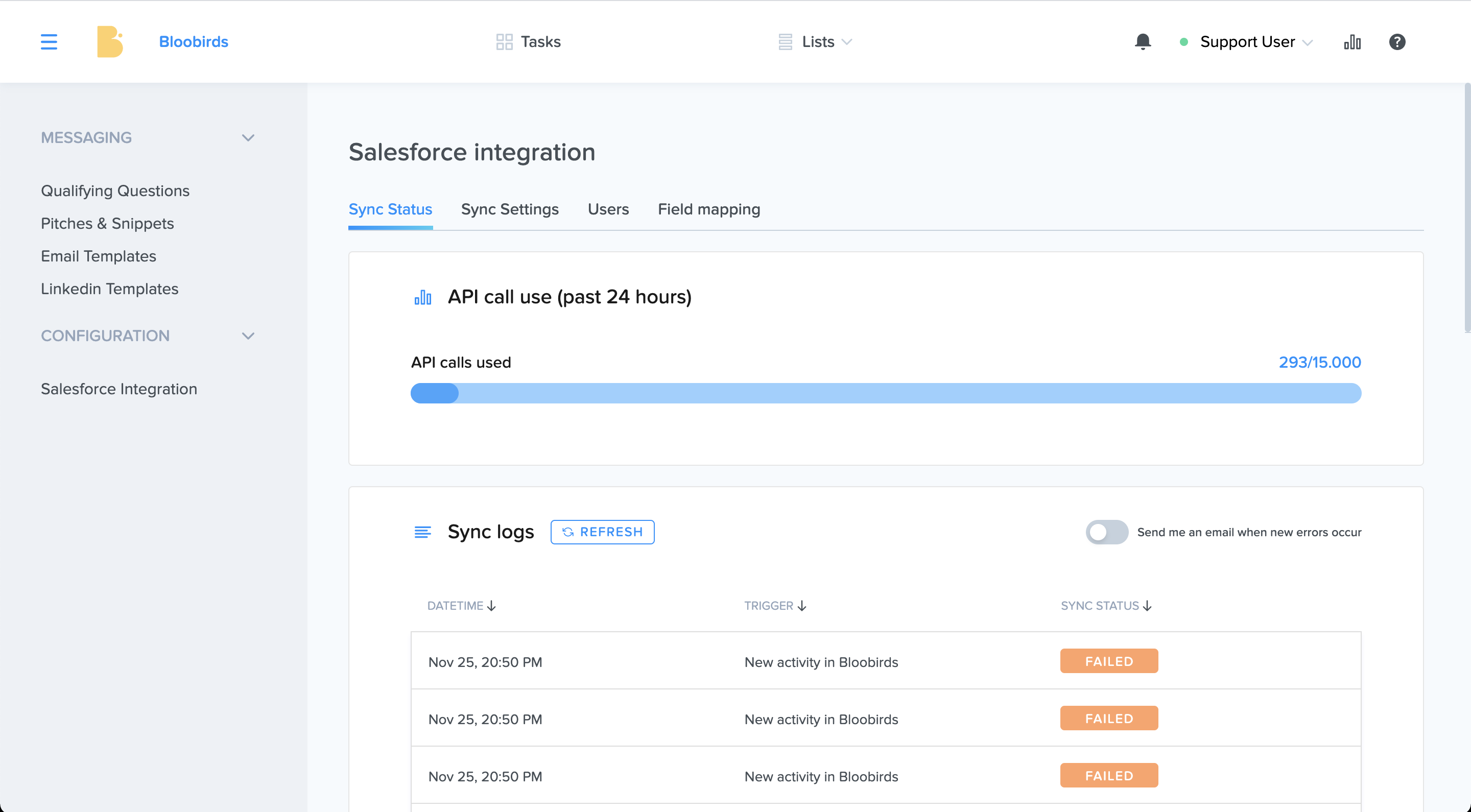 If you have any questions, do not hesitate to reach out to our support team.