Bloobirds alerts you about the most important updates using the notifications. You can display them by clicking on the bell icon on the top right menu. Whether you are using Bloobirds over LinkedIn/Salesforce or on the app, the notifications will remain the same.

How do notifications work?
Every time a new notification comes in, you will see a figure next to the bell.

To mark a notification as read now, you need to click on the tile of the notification or you can also mark the whole tab as read by clicking on Mark all as read.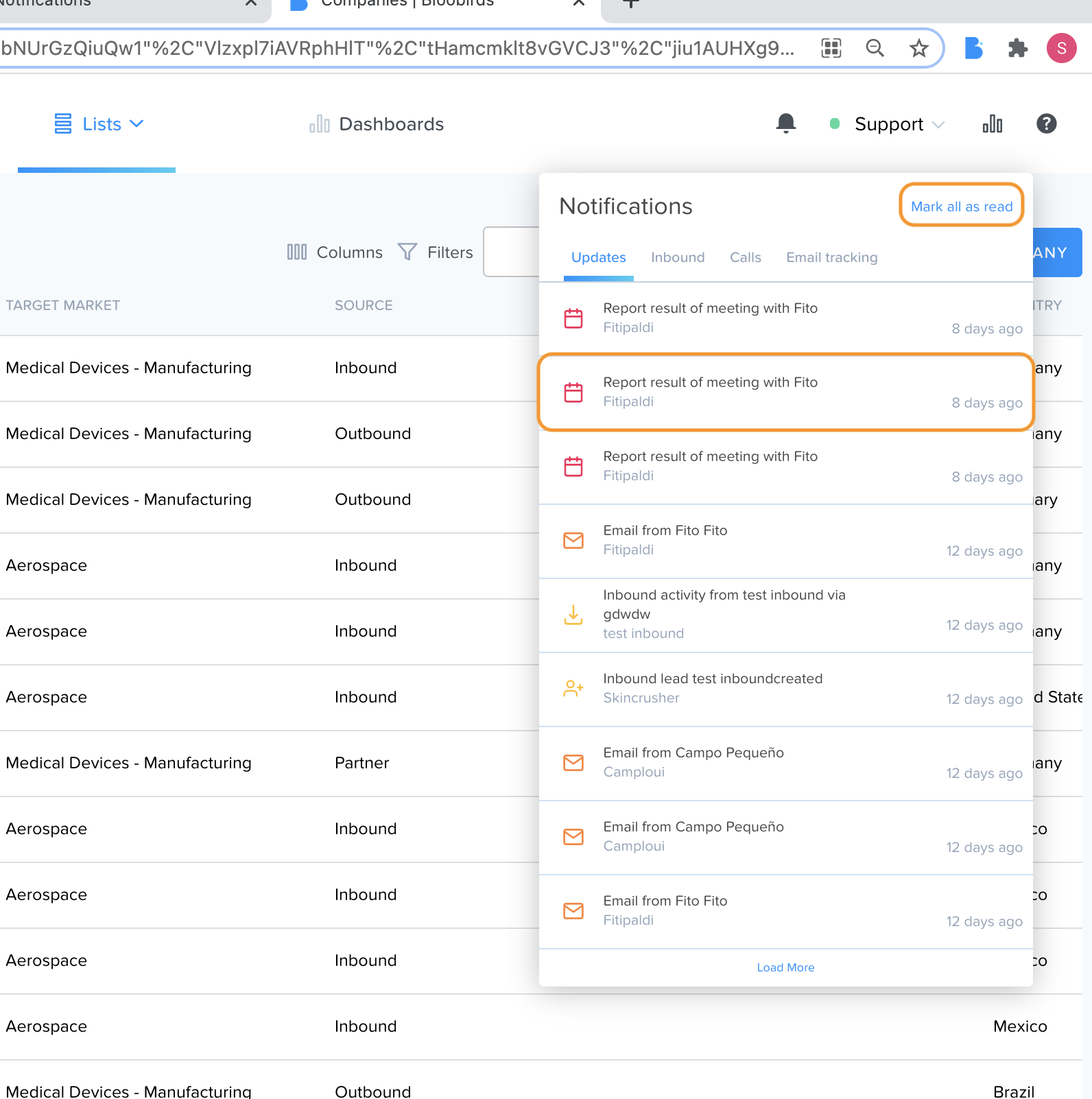 Notifications are classified under different types Updates, Inbound, Calls, and Email tracking. These are the types of notifications you will see at Bloobirds.

Updates
Alerts you about:
Incoming emails or LinkedIn messages from registered leads
Imports that have been successful or failed
Cadences that have finished without having a next step planned
Reporting a result of a meeting that took place 30 minutes ago
Inbound
On the user Account settings, you can decide which user will receive these notifications.
Alerts you about:
New inbound leads created with or without an existing company
An activity is carried out by a new inbound lead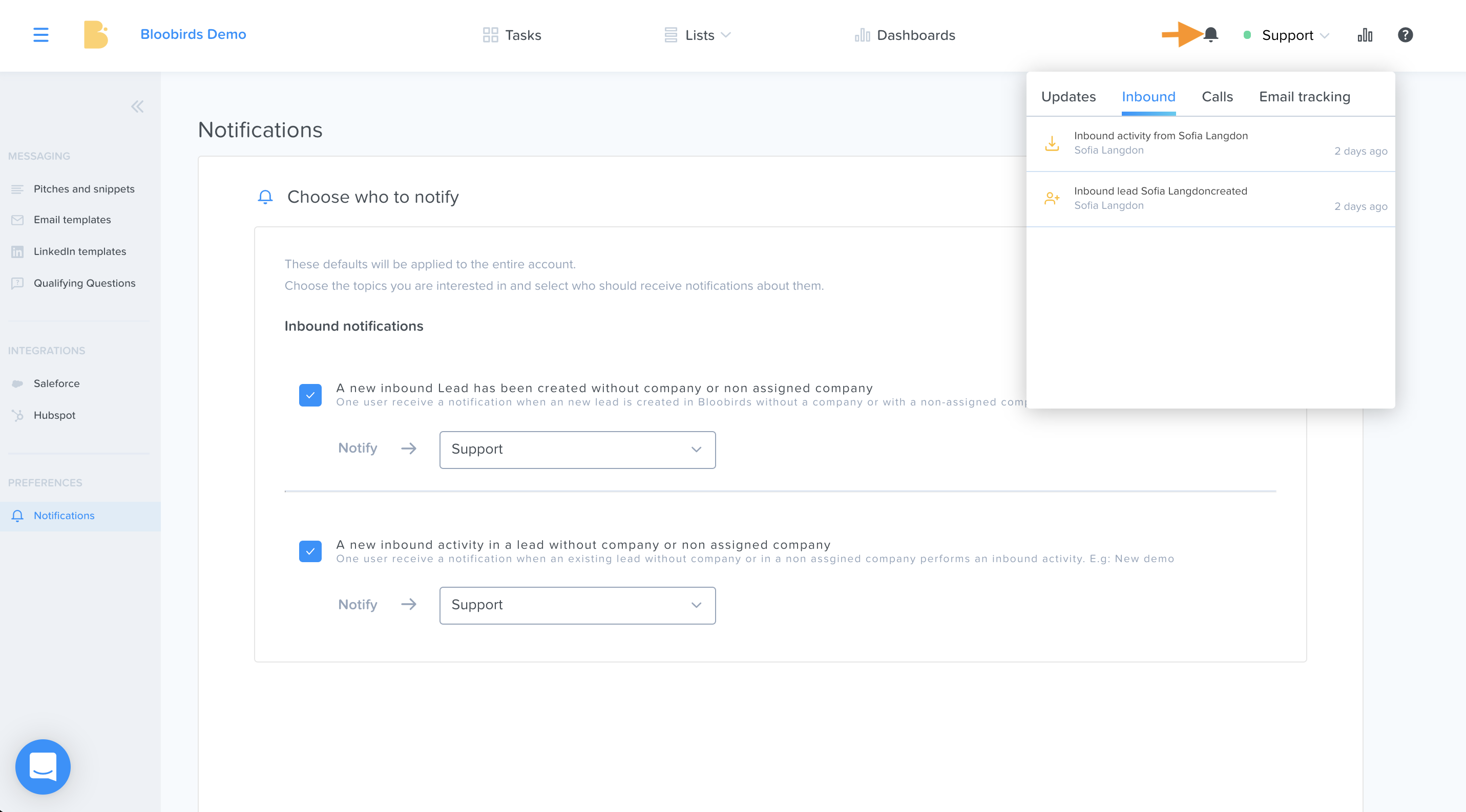 Calls
Alerts will be displayed when you:
Get an incoming call from any number (registered and non-registered)

Have to register a result on a call that just took place.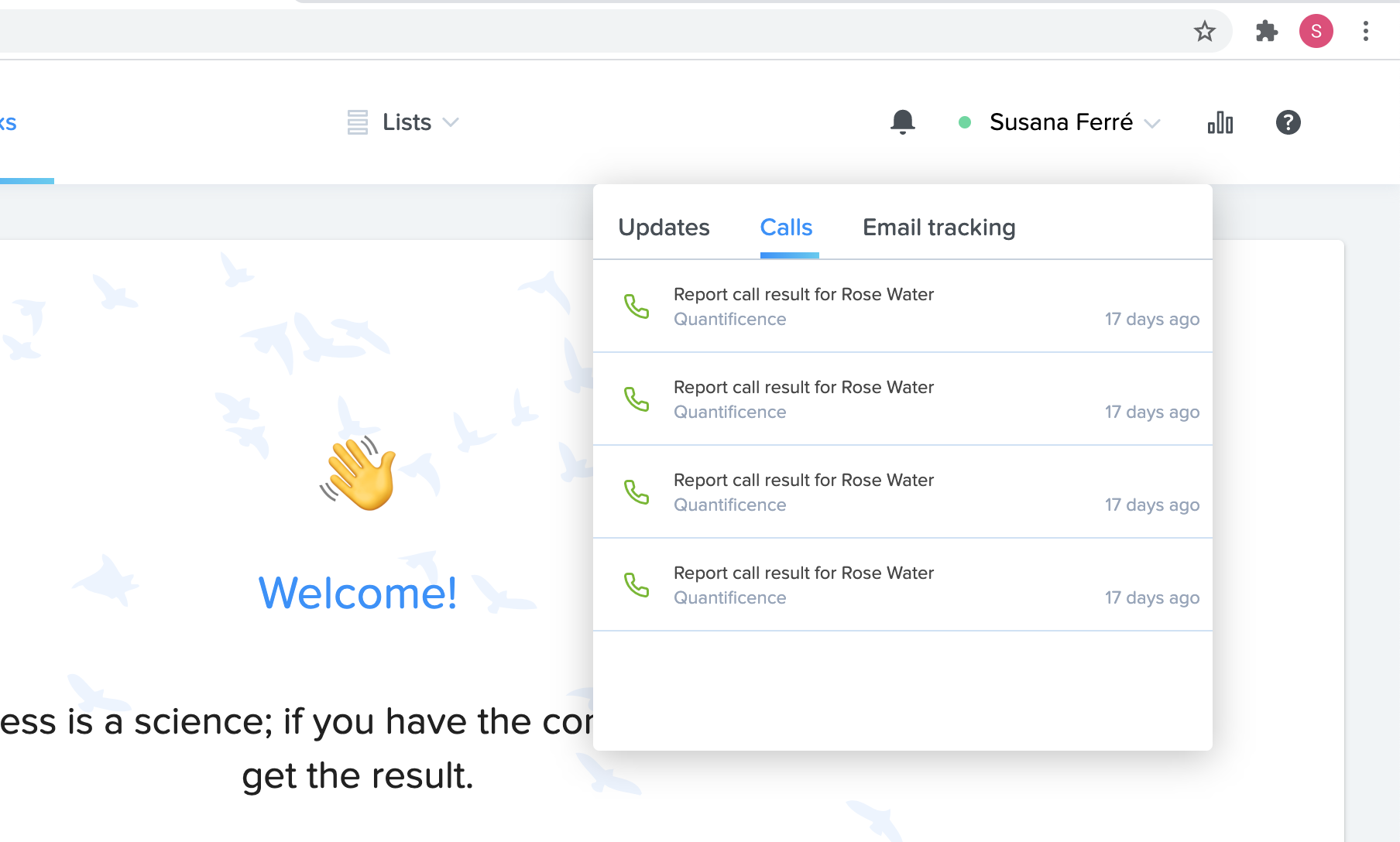 When a call has been completed without registering the call result, by clicking on the notification the call result pop-up will be displayed so that you can easily register the result and plan the next steps.
On the notifications, you can also see when an incoming call was a missed call.
And use the Activity list to filter the list of missed calls by selecting Missed as the direction.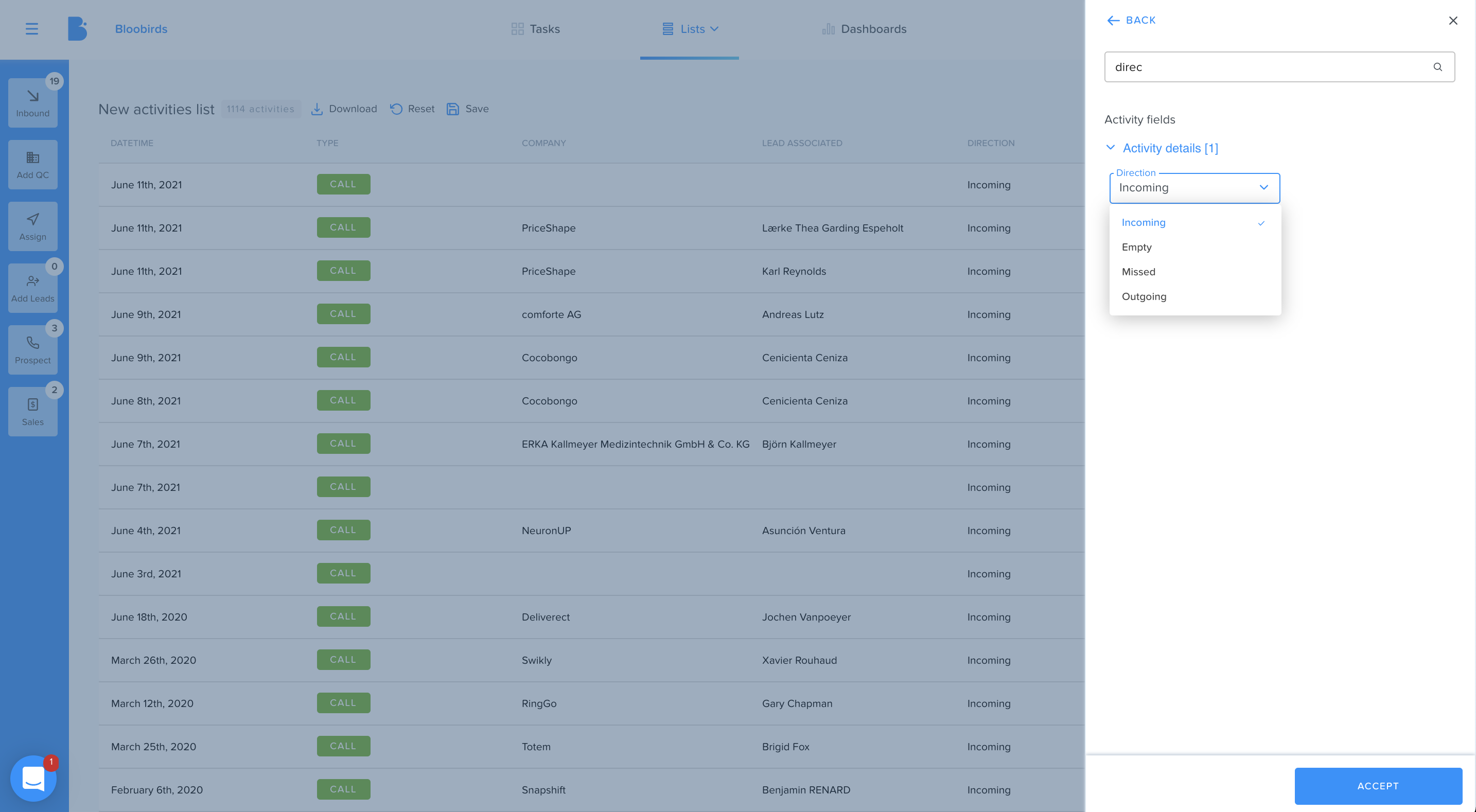 Email tracking
When a lead opens an email or clicks on a link within the email text you sent, you will get notified.
Find out more about the email tracking feature and its limitations.