When it comes to email tracking count, such as an opened email or a click on a link metrics are not always 100% precise.
In this article, we describe the most common reasons why a miscount can take place.
An email is counted as opened but it hasn't been
Why?
This can be due to several reasons:
Mobile phone and desktop notifications on the lead's device can cause an email to be rendered as open when it hasn't.
The server fetching systems that host the email domain render the email. If they render the email before the email is sent, it is possible that the email is tracked as opened.
Note that you can now avoid the email tracker to count the emails you have opened yourself. Find out how in this article.
For example
You send an email and the tracker counts it as opened right after you've sent it, and you know the lead could not have had time to do it.
You receive an email saying the lead's email address does not exist but it has been counted as opened.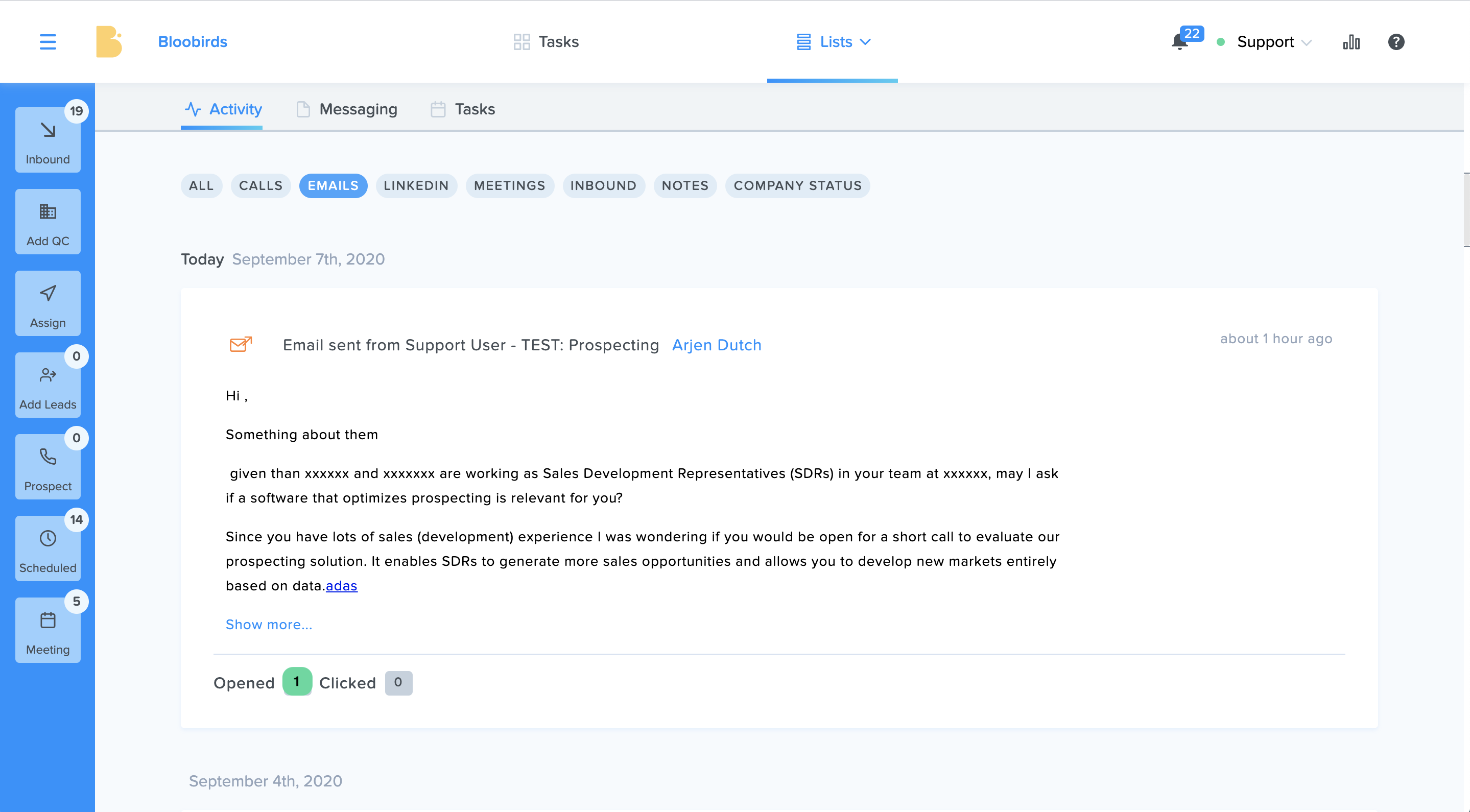 An email is opened but not counted
Why?
Ad blockers and email providers that have high-security levels can delete Bloobird's pixels that track the email, therefore the lead may have opened it but it cannot be tracked.
For example
A lead has answered an email or a link is recorded as clicked on, but the email does not show as opened in the email tracker.