With Bloobirds you can call by mobile phone!
We are excited to announce that with Bloobirds you are able to make calls not only via browser -which uses VoIP, but also via mobile phone!
This ensures the quality of the call at all times because it goes over the mobile network!
You just need to add your mobile phone number and start calling straight away!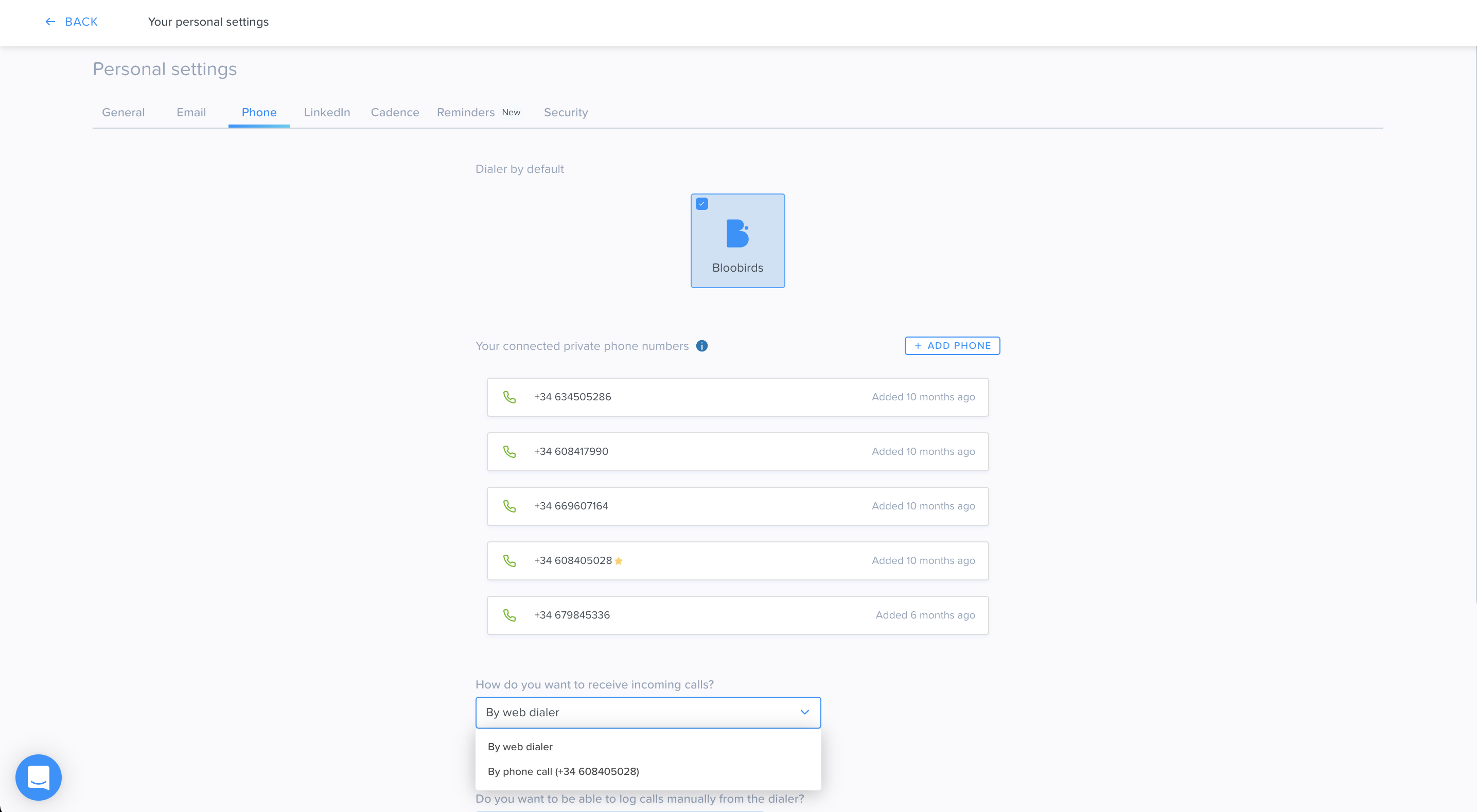 FAQs
Which number does the prospect see?
To preserve your privacy, whether you call from your browser or call with your mobile phone, your prospect will see the number selected on the field Bloobirds number.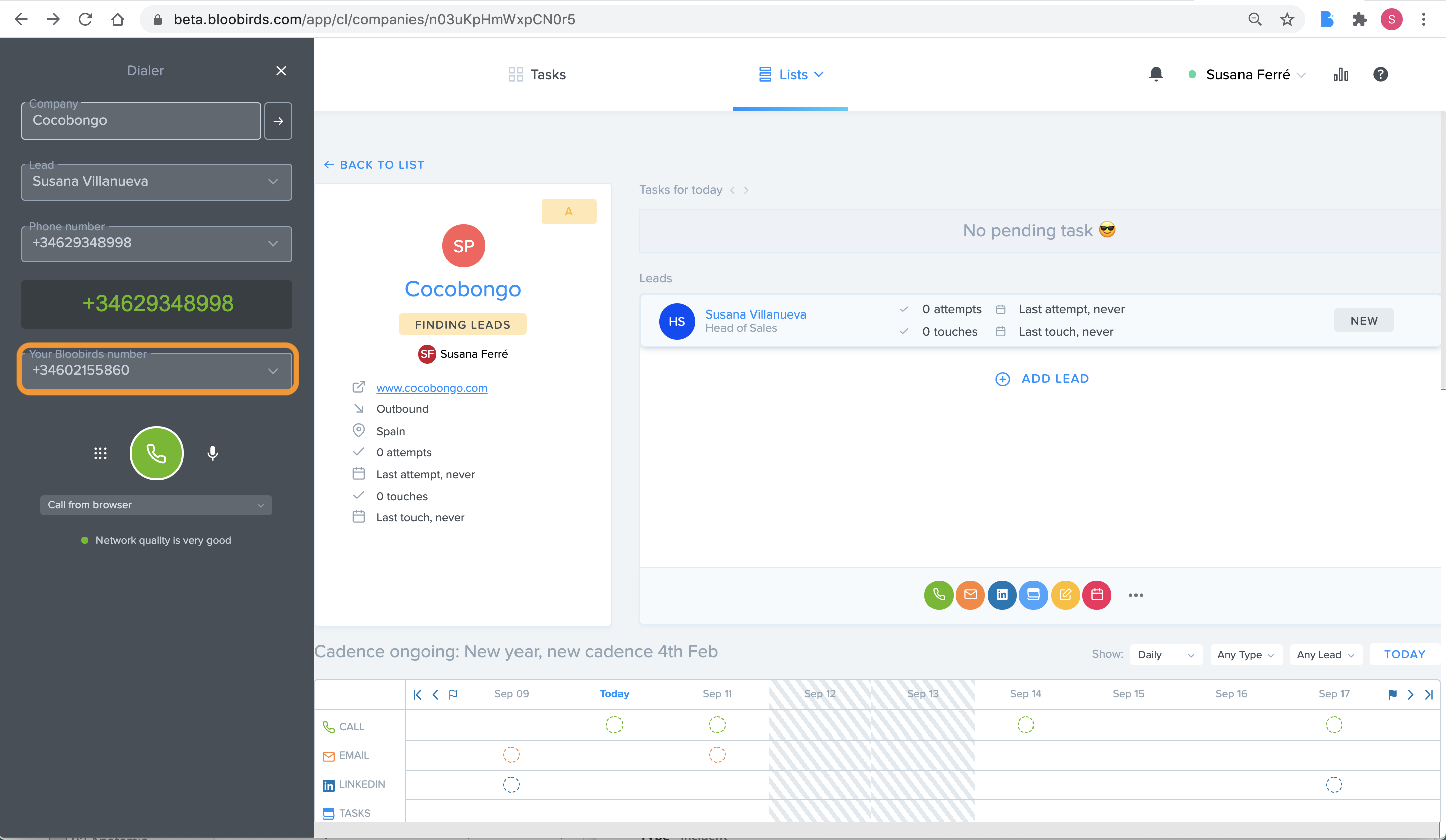 Bloobirds numbers are set up under Bloobirds Account settings section Dialers.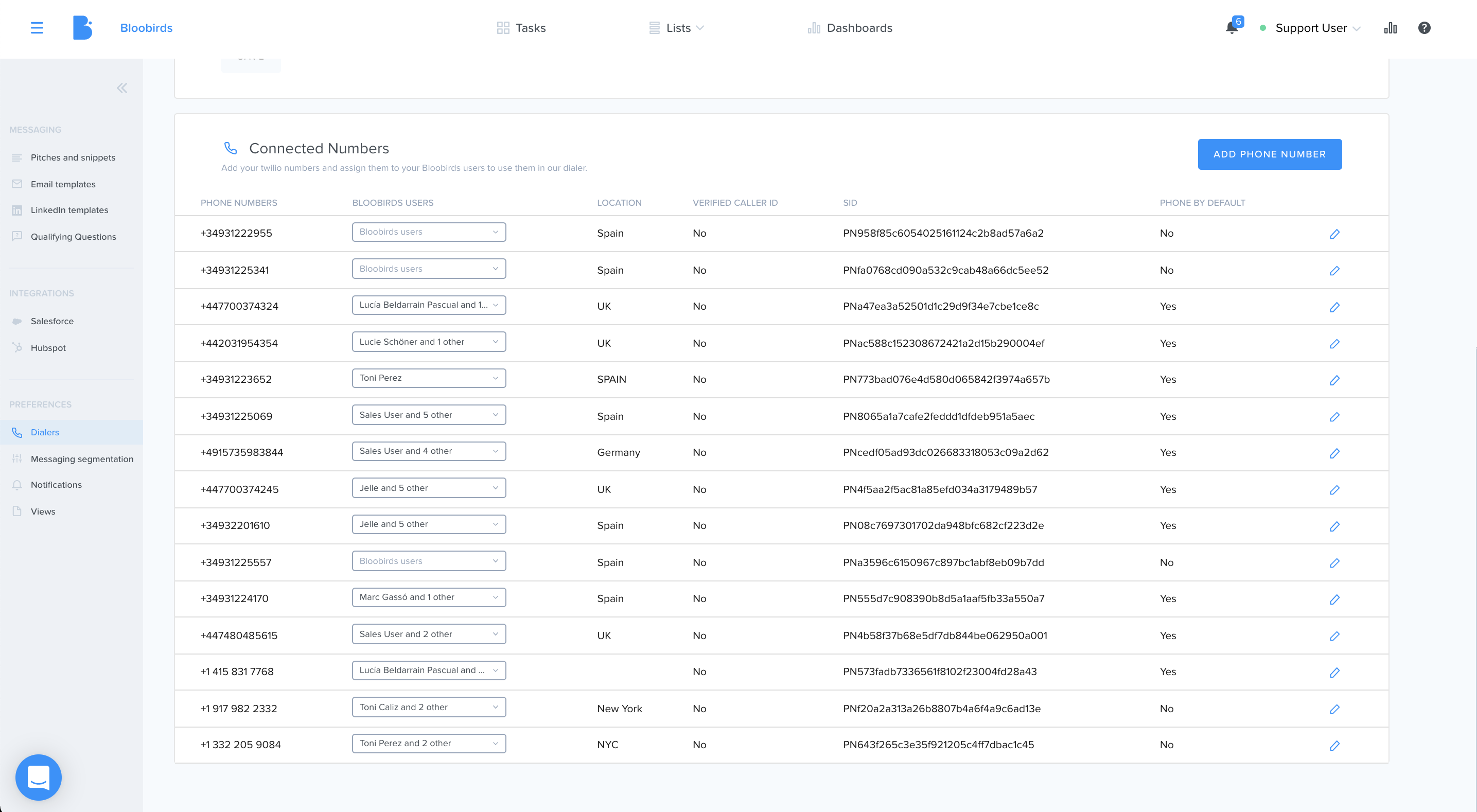 How are the calls charged?
The costs of the mobile phone call will be charged to your Twilio account. There will be no costs added to the mobile phone invoice.
Can I use my private mobile phone?
Sure you can! You will have no extra charges to your mobile phone bill and leads will never see your private number.
So there are really no down-sides to making calls via your private phone :)
How much does a call cost?
The costs of a mobile phone call are approximately two times the costs of a VoIP call. So it is still very affordable!
The mobile phone does not connect
If the call from Bloobirds does not reach your mobile phone it could be because you have activated the voicemail or the do not disturb mode. This could cause the dialer not to reach your mobile phone when making a call.
To avoid this, you must ensure your mobile phone voice mail is disconnected and you do not have the do not disturb mode activated.
When to use it
The most economical option to call is to select the browser on the Bloobirds dialer drop-down, because it uses VoIP technology which runs through the internet connection.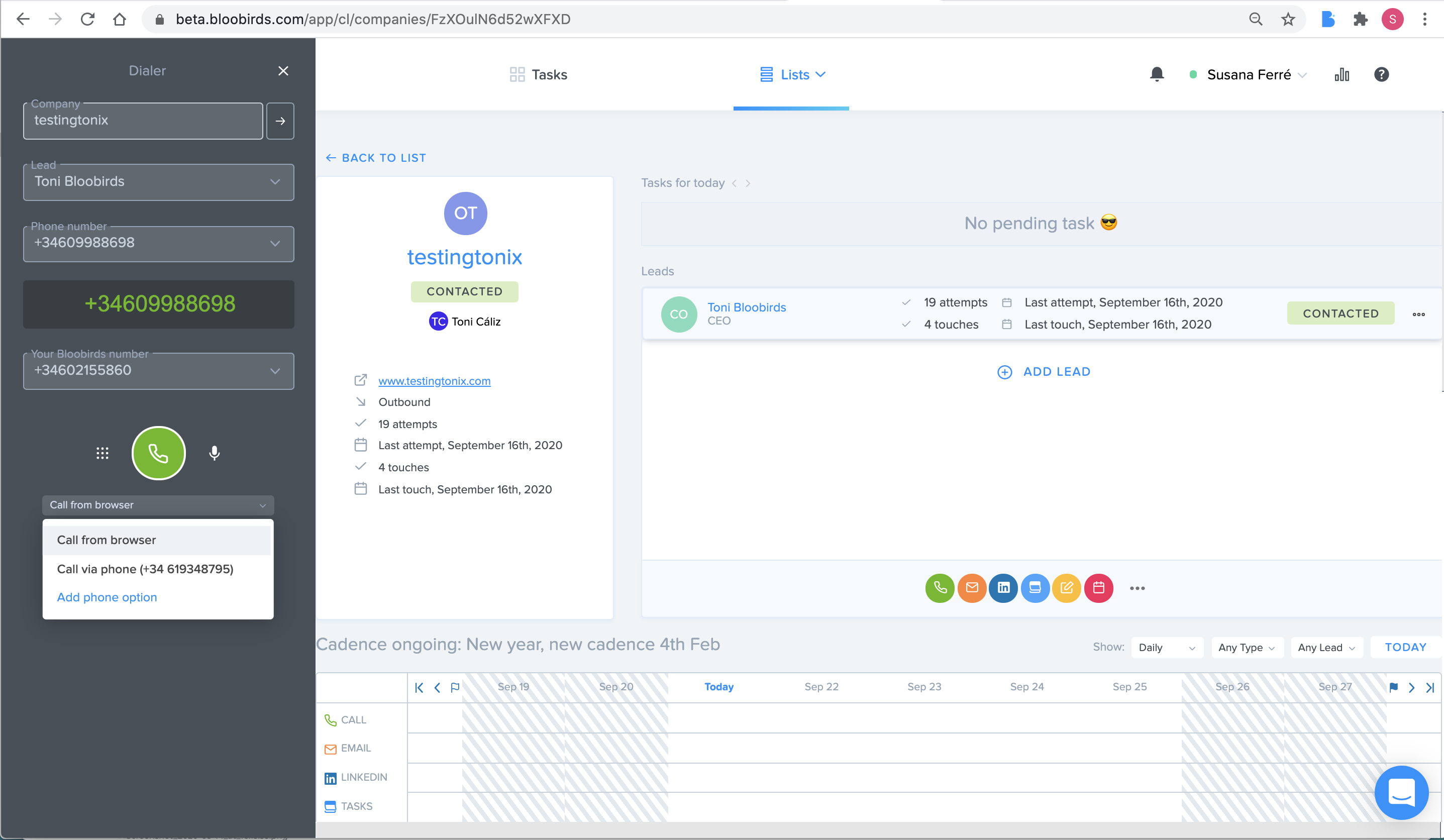 However, VoIP call quality heavily relies on a high-quality internet connection and hardware. If this is not your case, the consequence may be poor voice quality and line cuts.
To illustrate this a bit more, we have put together an article with the 5 must do in order to guarantee VoIP call quality.
But let's be honest, sometimes it is not in your hand to meet the requirements of VoIP -f.e. when working from home, and having good quality calls is a must for a sales team.
The alternative
Because we know how much effort it takes for an SDR to get a call with a lead and how frustrating it is to lose it over a poor-quality call, we have been working to offer you an alternative to VoIP!
If you do not mind spending a bit more on phone bills to ensure the quality and reliability of the network, your choice is clear: call via the mobile phone network.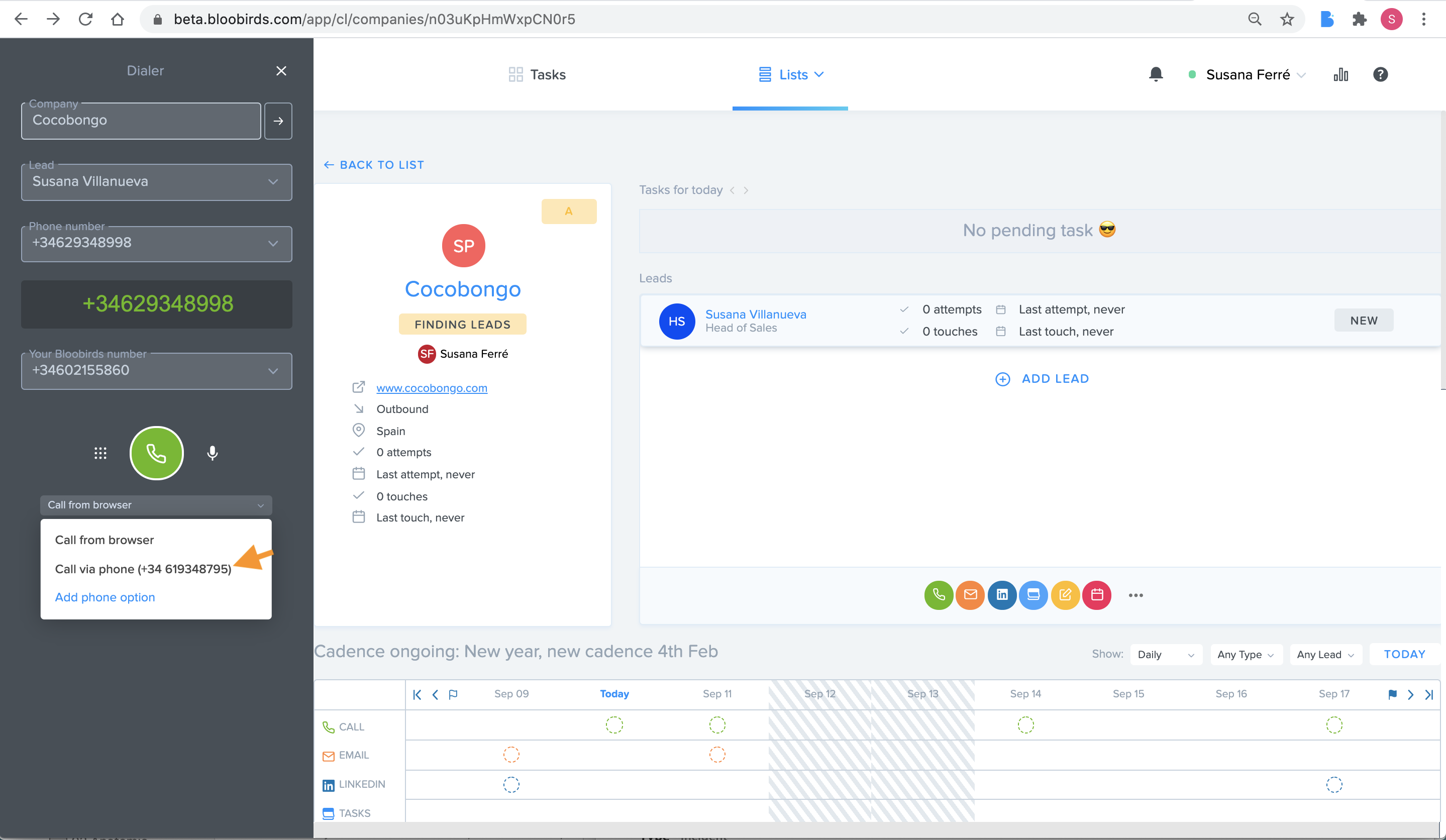 How does it work
Add a mobile phone
To make a phone call using the mobile phone network, you need to first add at least one mobile phone number.
Click on your user name at the top right and select User settings,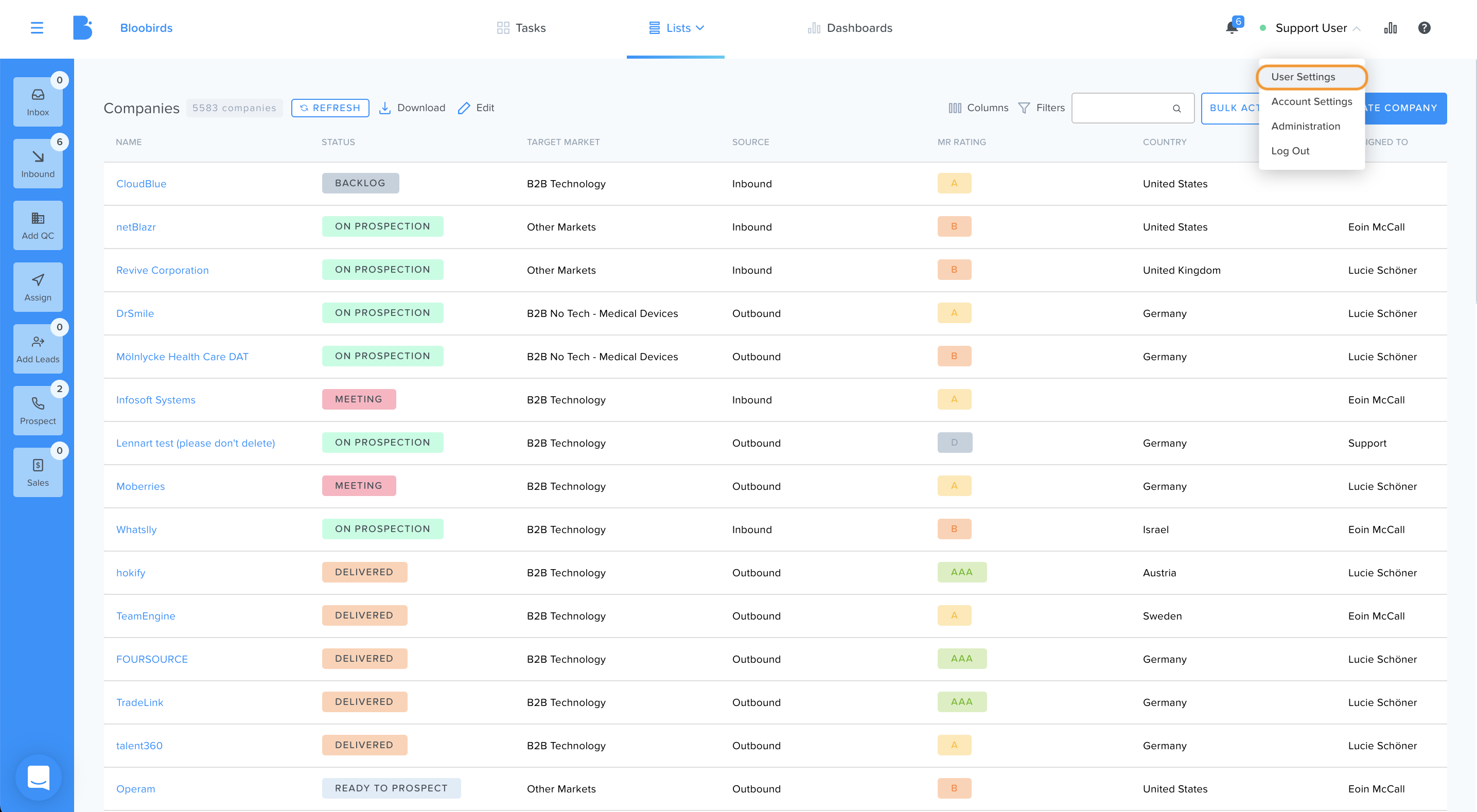 Select the Phone tab and click on + ADD PHONE.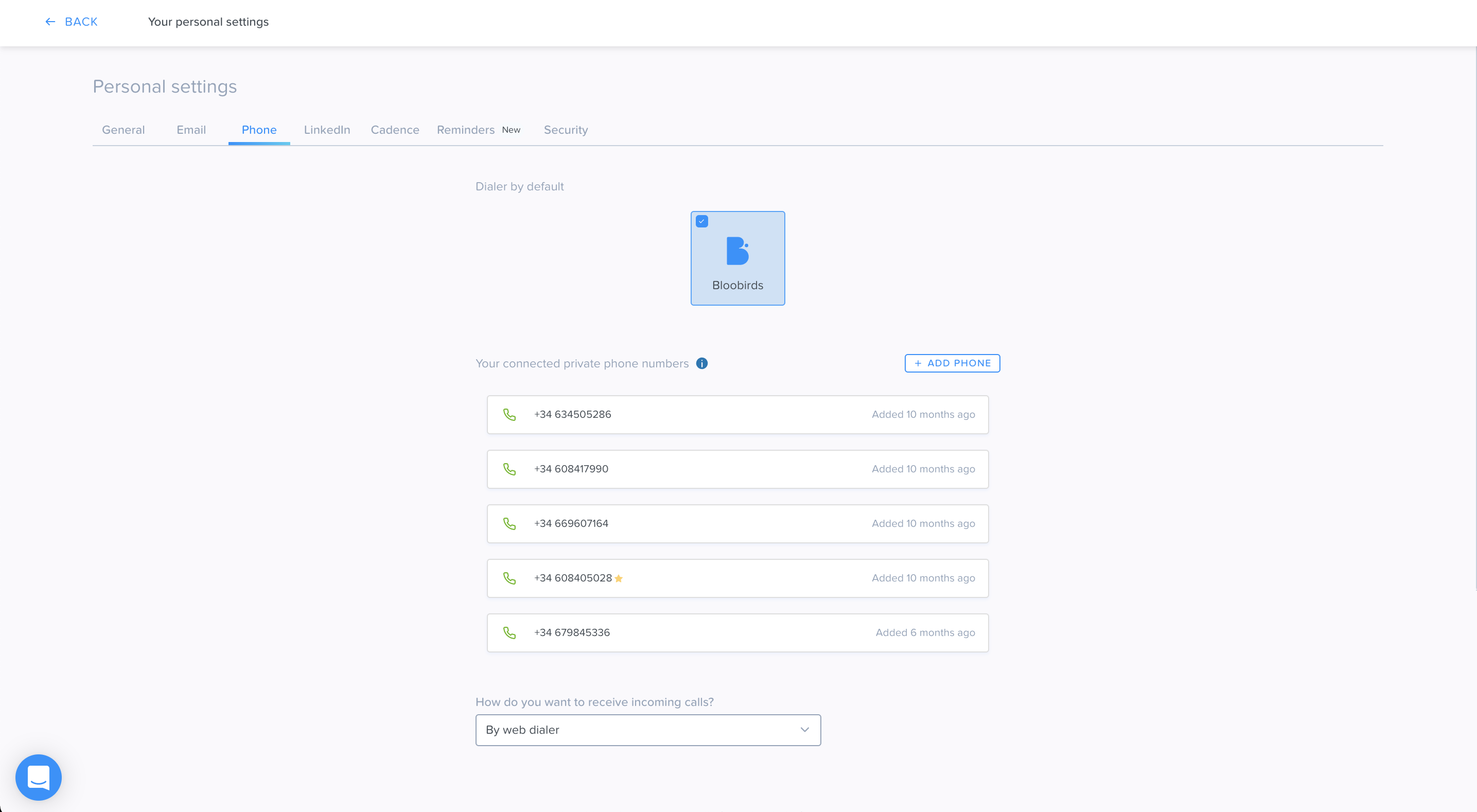 Select the mobile phone country and type in the number, click on SAVE.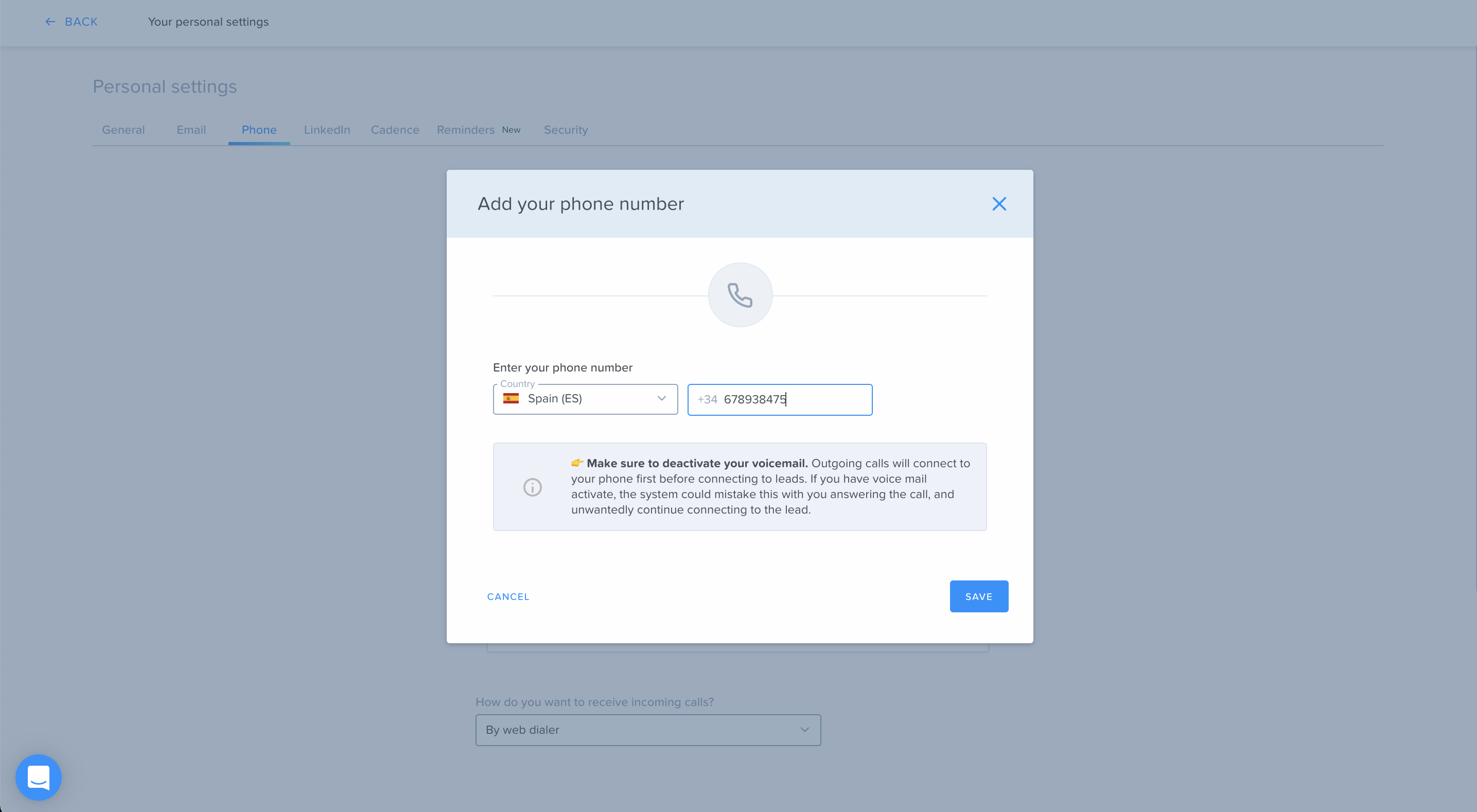 Decide if you want to select this number as the default for calling via mobile phone,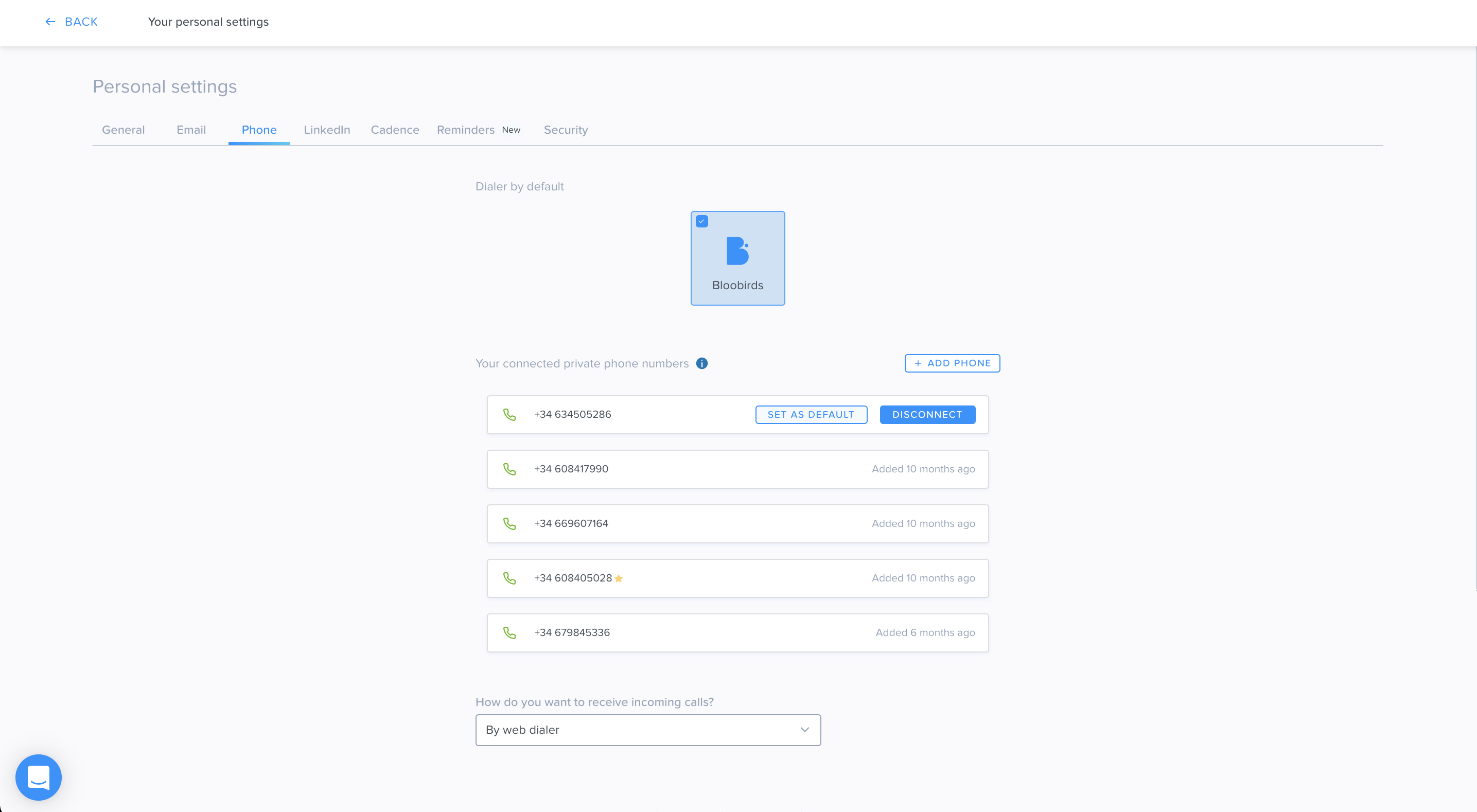 And if you want the incoming calls to be directed to your mobile phone number.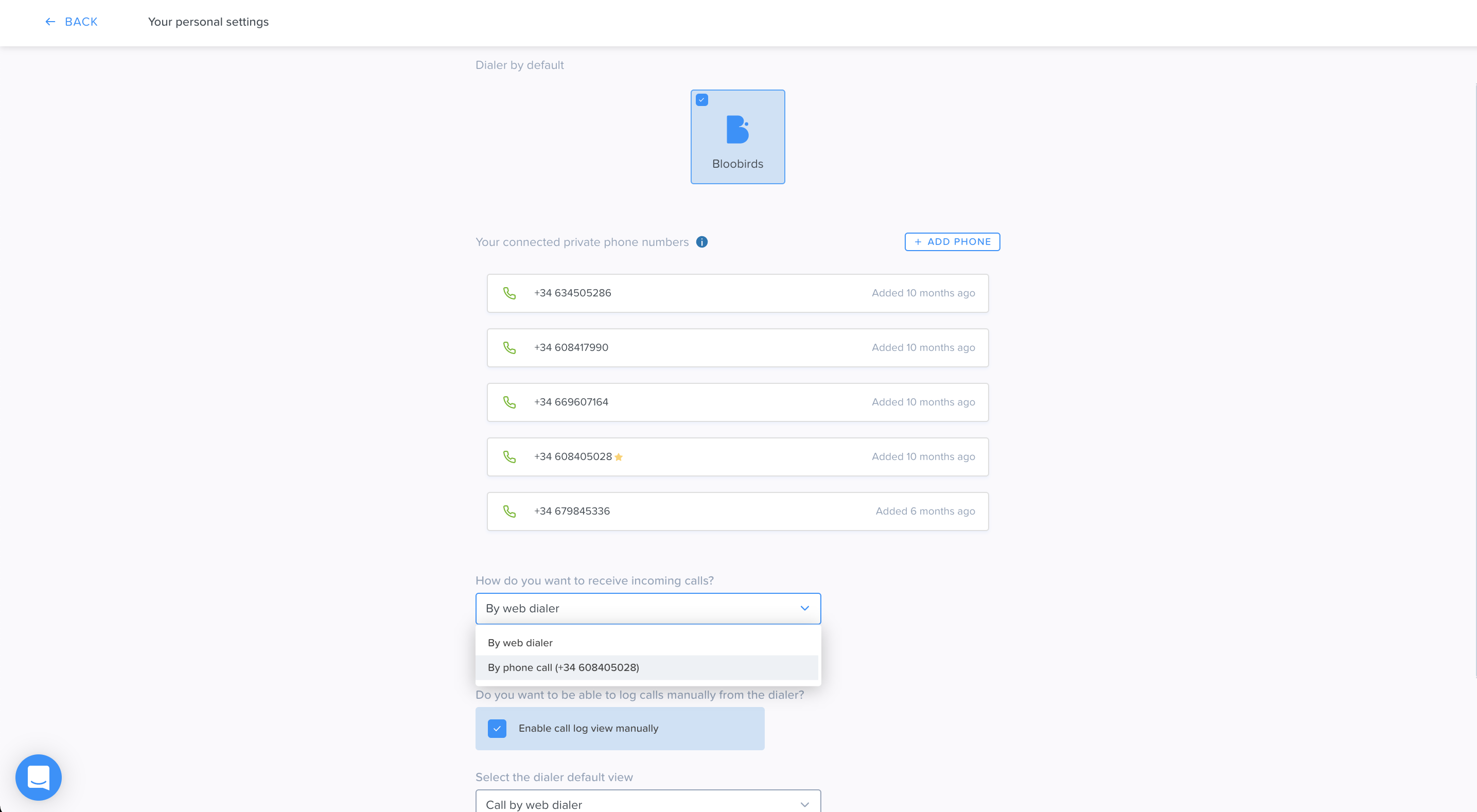 Make the call
Once you have added the mobile phone, go to the dialer and select the mobile phone number you want to use (you can add as many as you want).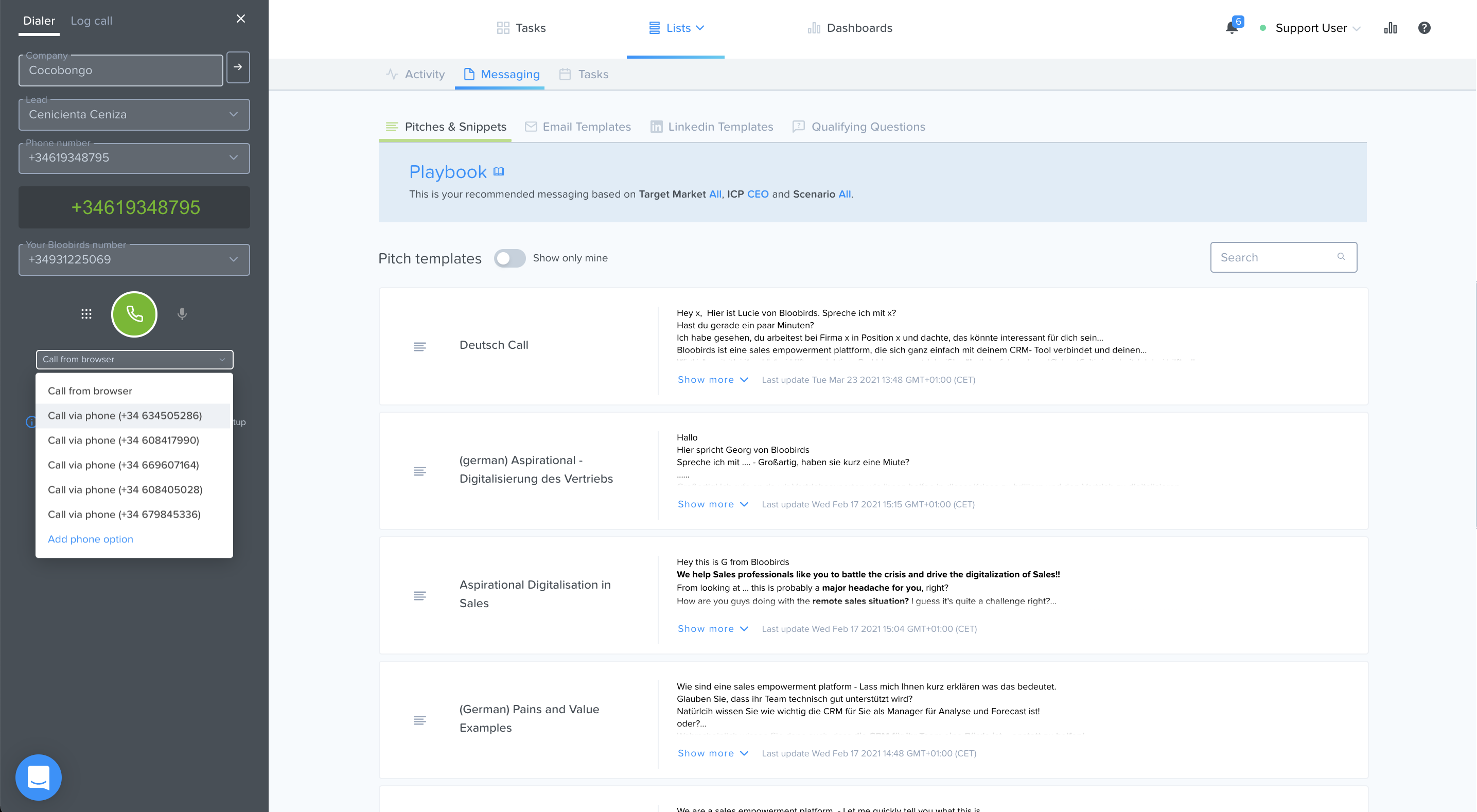 Click on the green button to make the call and your mobile phone will be called.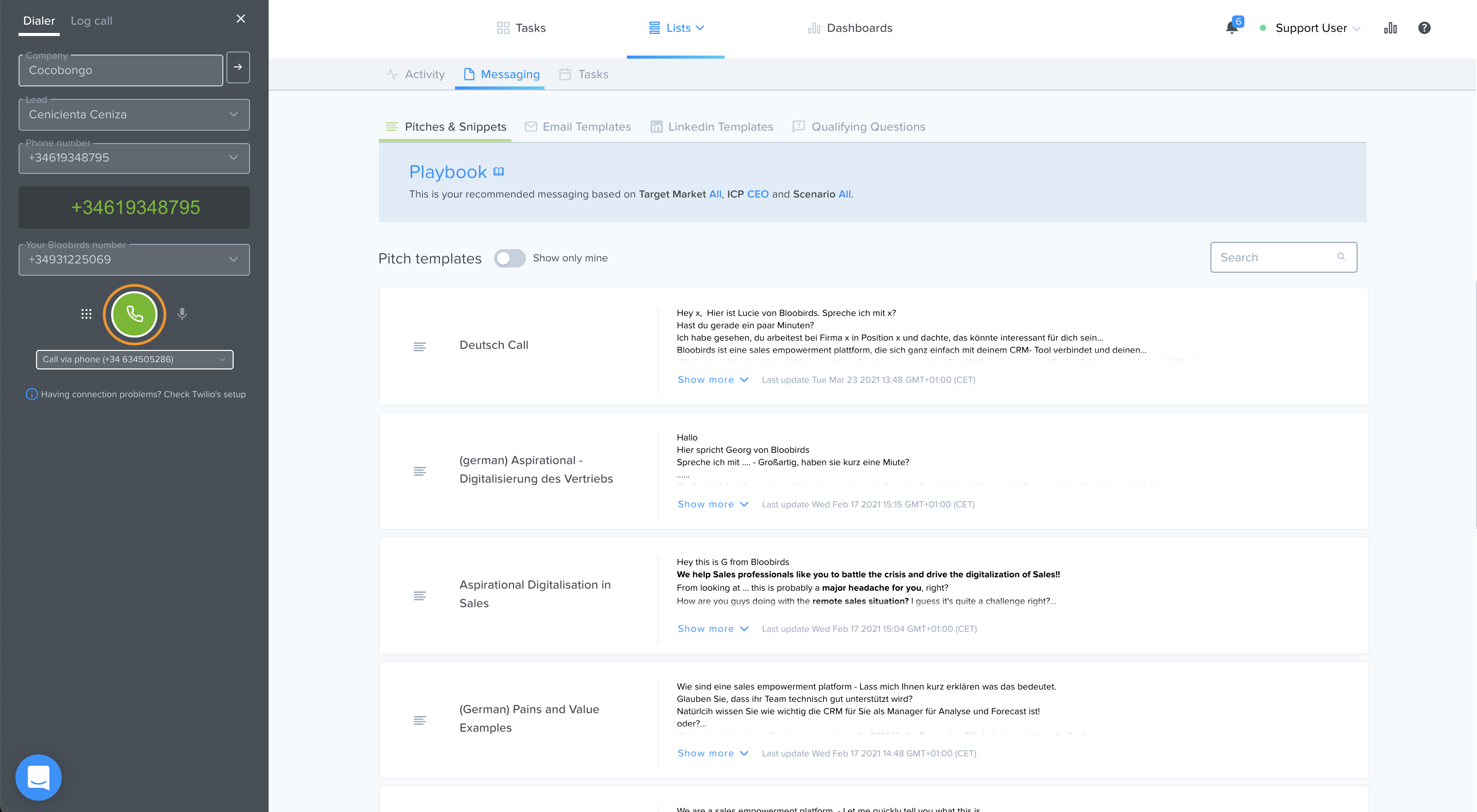 Once you pick up, there is a second call sent to the lead's phone number. When your lead picks up, the two calls are connected and you can have a normal call with your mobile phone.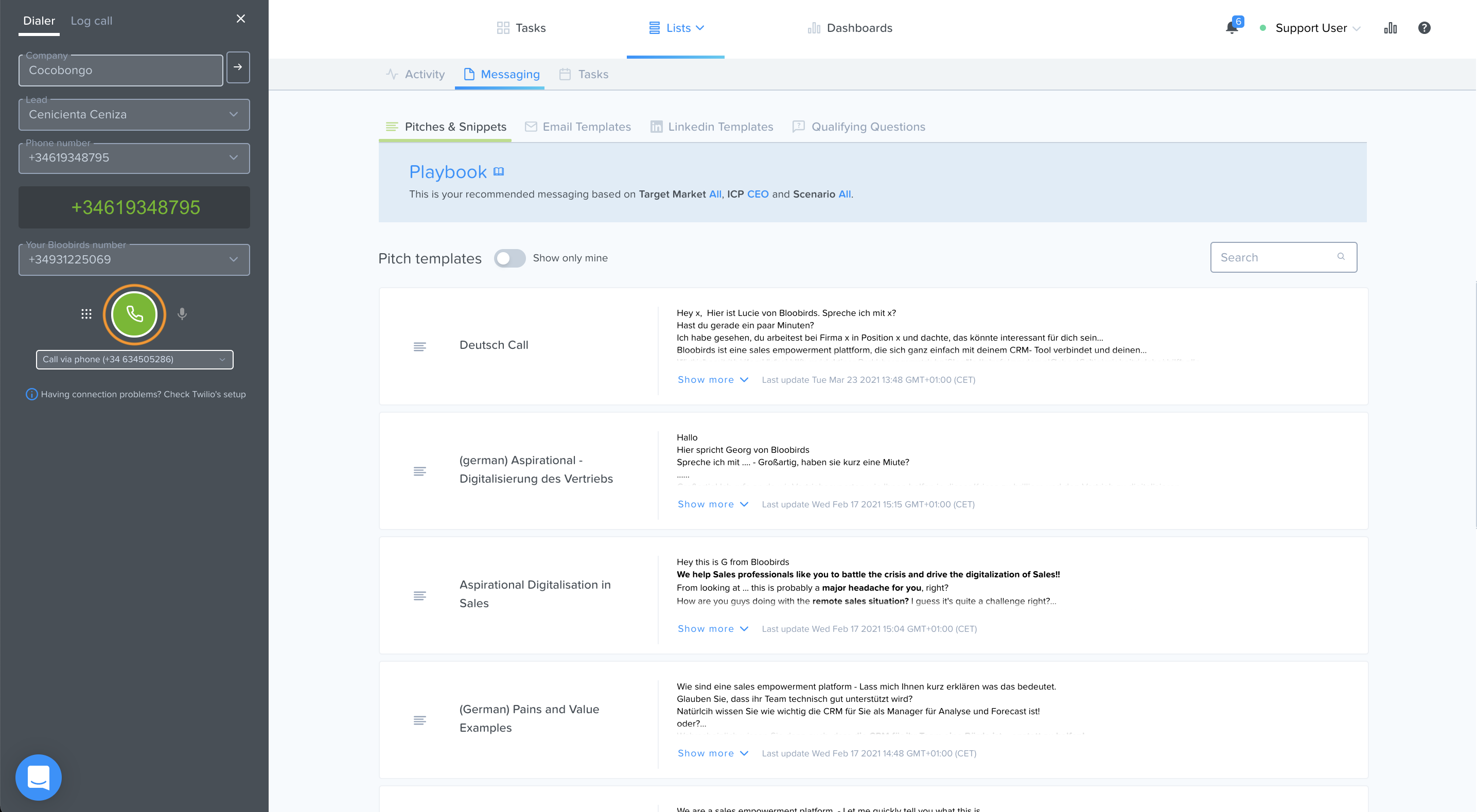 Note that for the lead, there is no difference between calling from the browser or from the mobile phone.