You can copy your signature from Gmail into Bloobirds using the html code.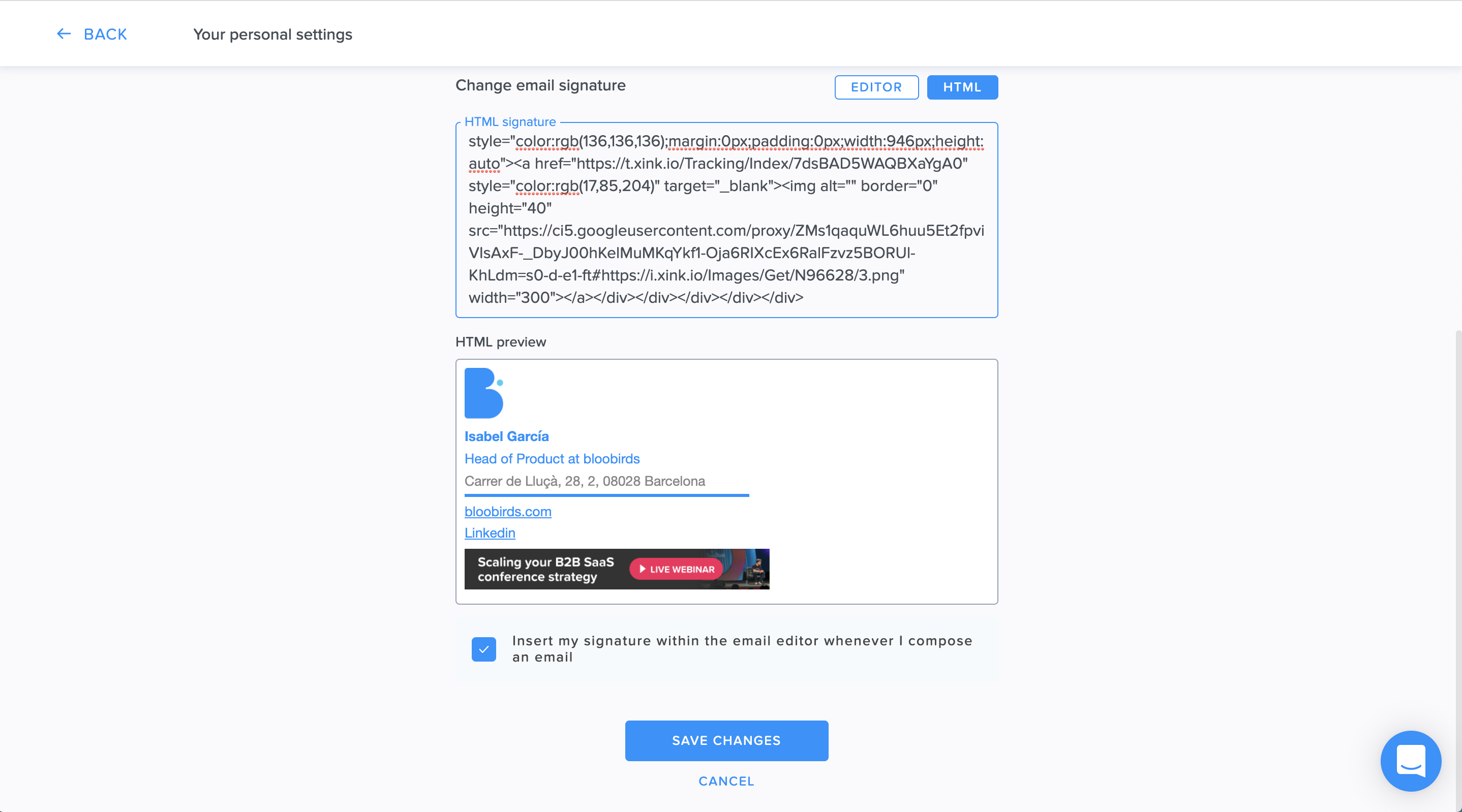 To do so, access your Outlook account and open a new email or any other where you have your signature.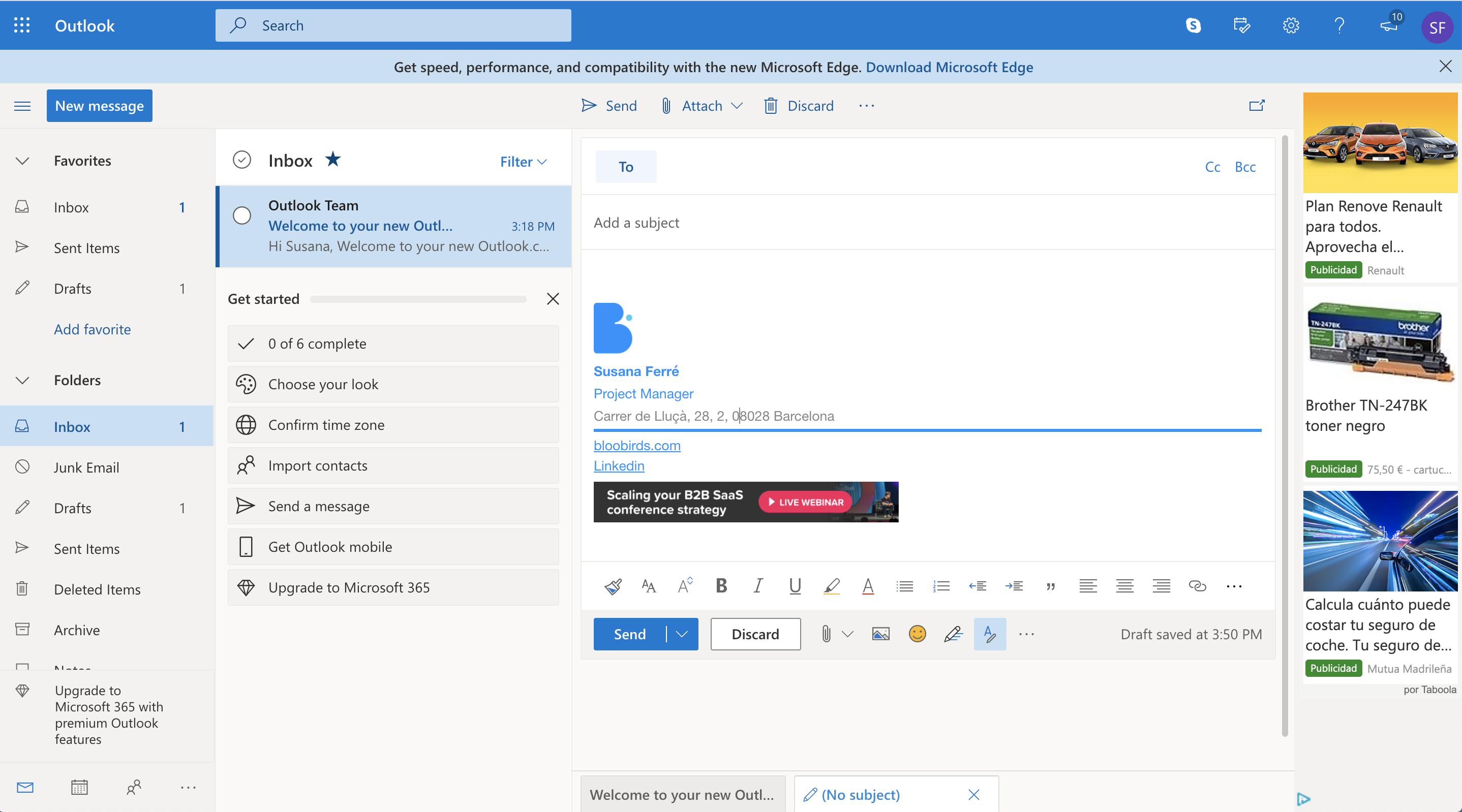 Do a right click on the signature and select inspect to view the html code.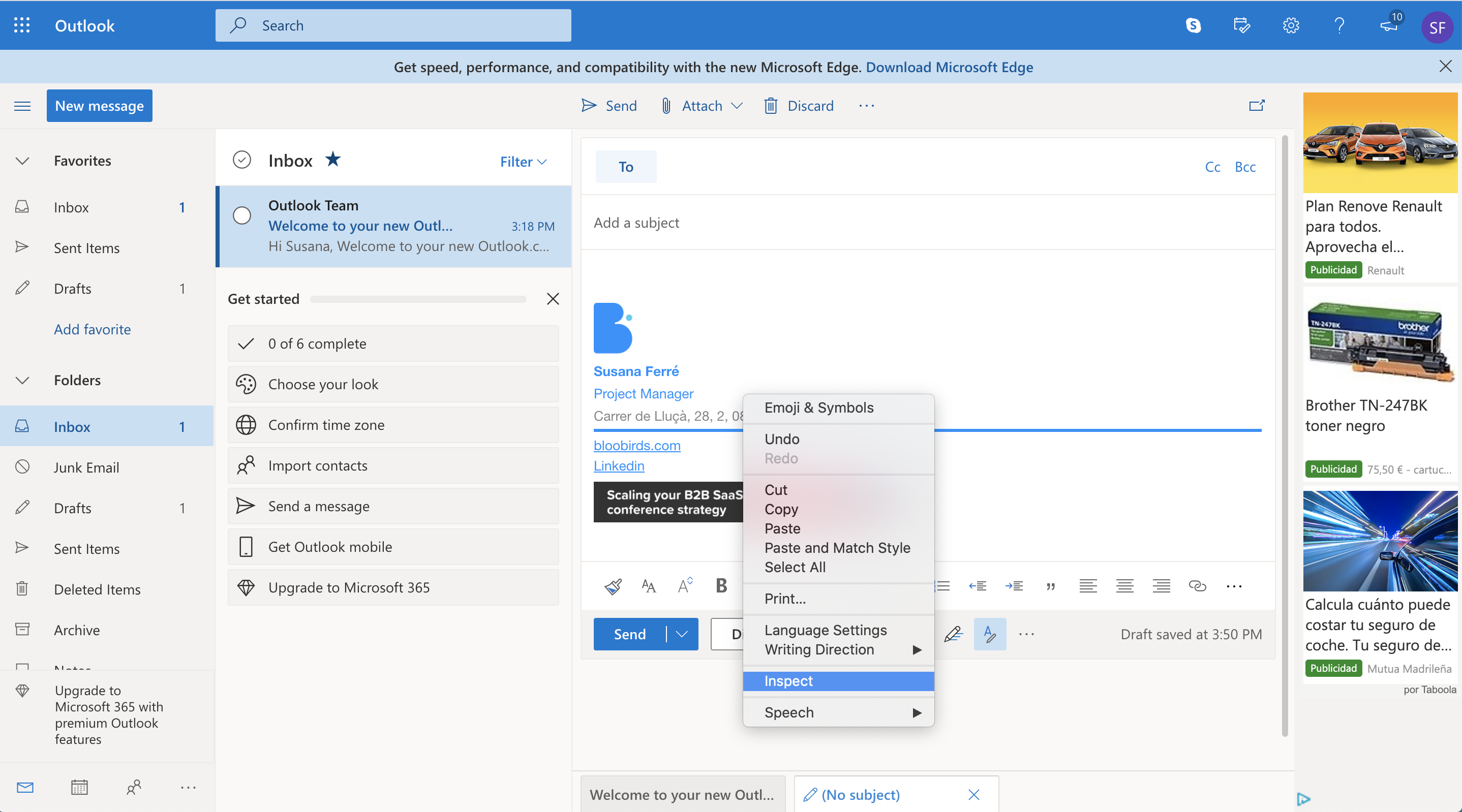 Select the line that says "signature" and copy it, you will see how the signature is selected in the email text at the same time.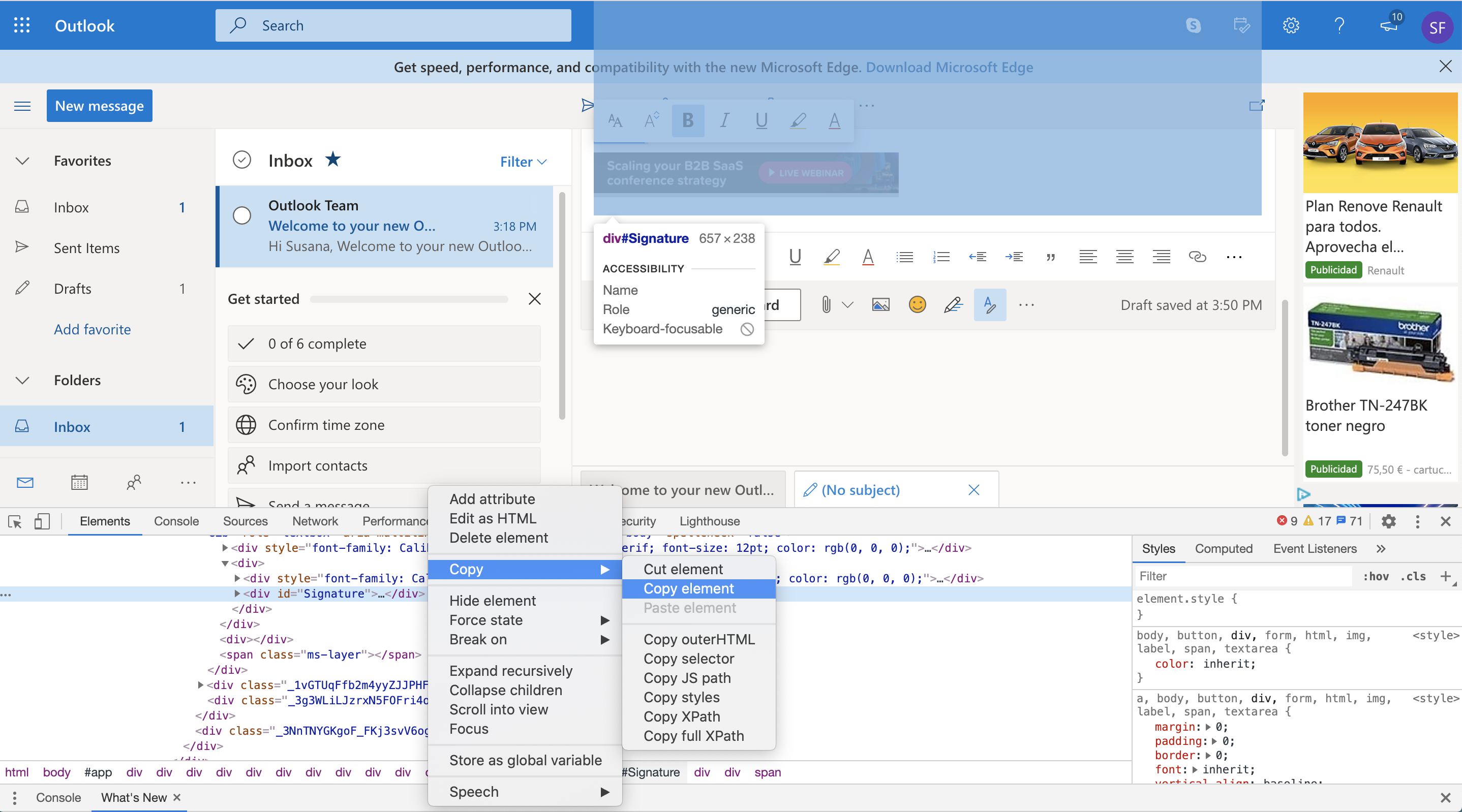 Log into Bloobrids app and click on you user name, select user settings from the top right.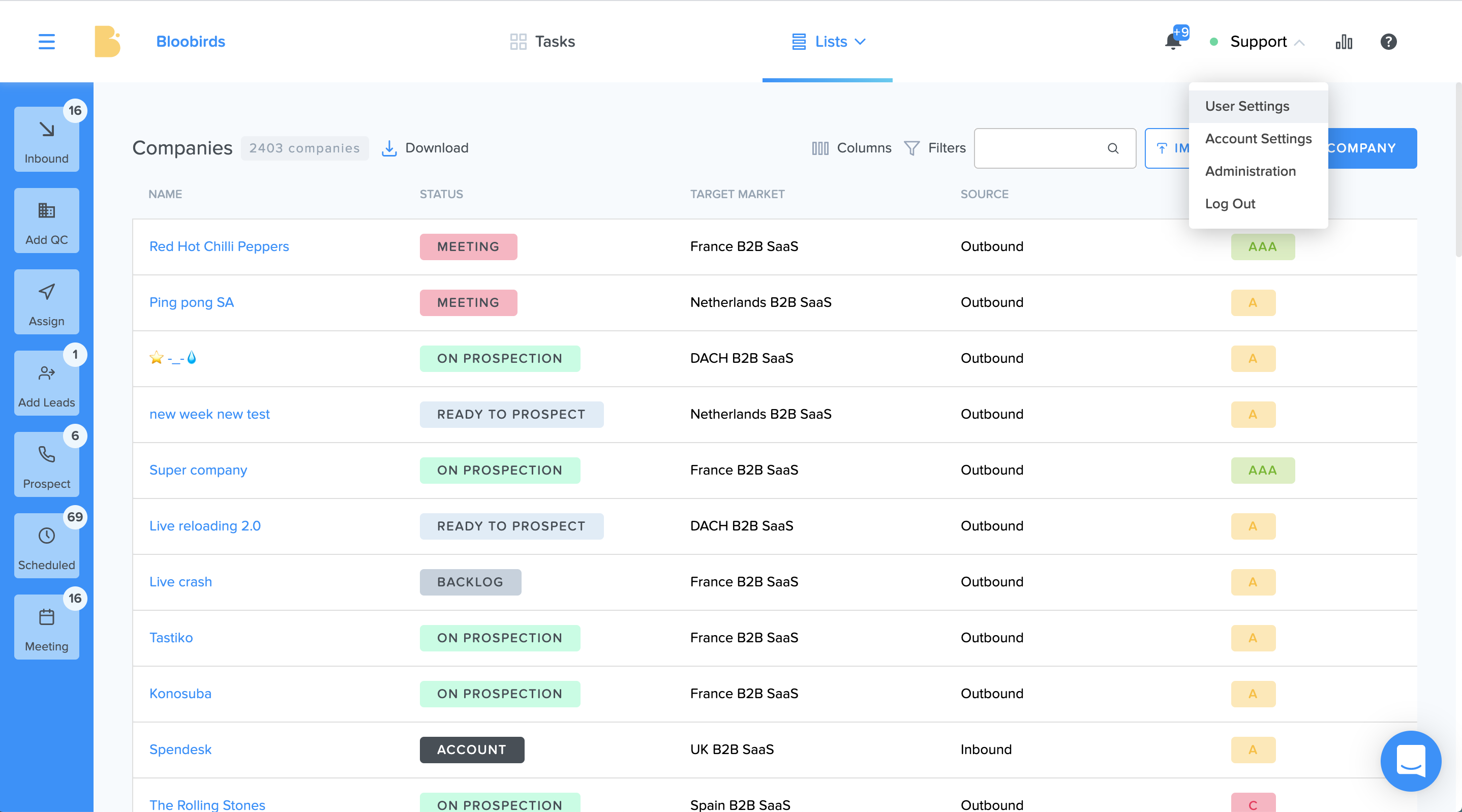 Select the EMAIL tab and copy paste the html code in the change email signature box.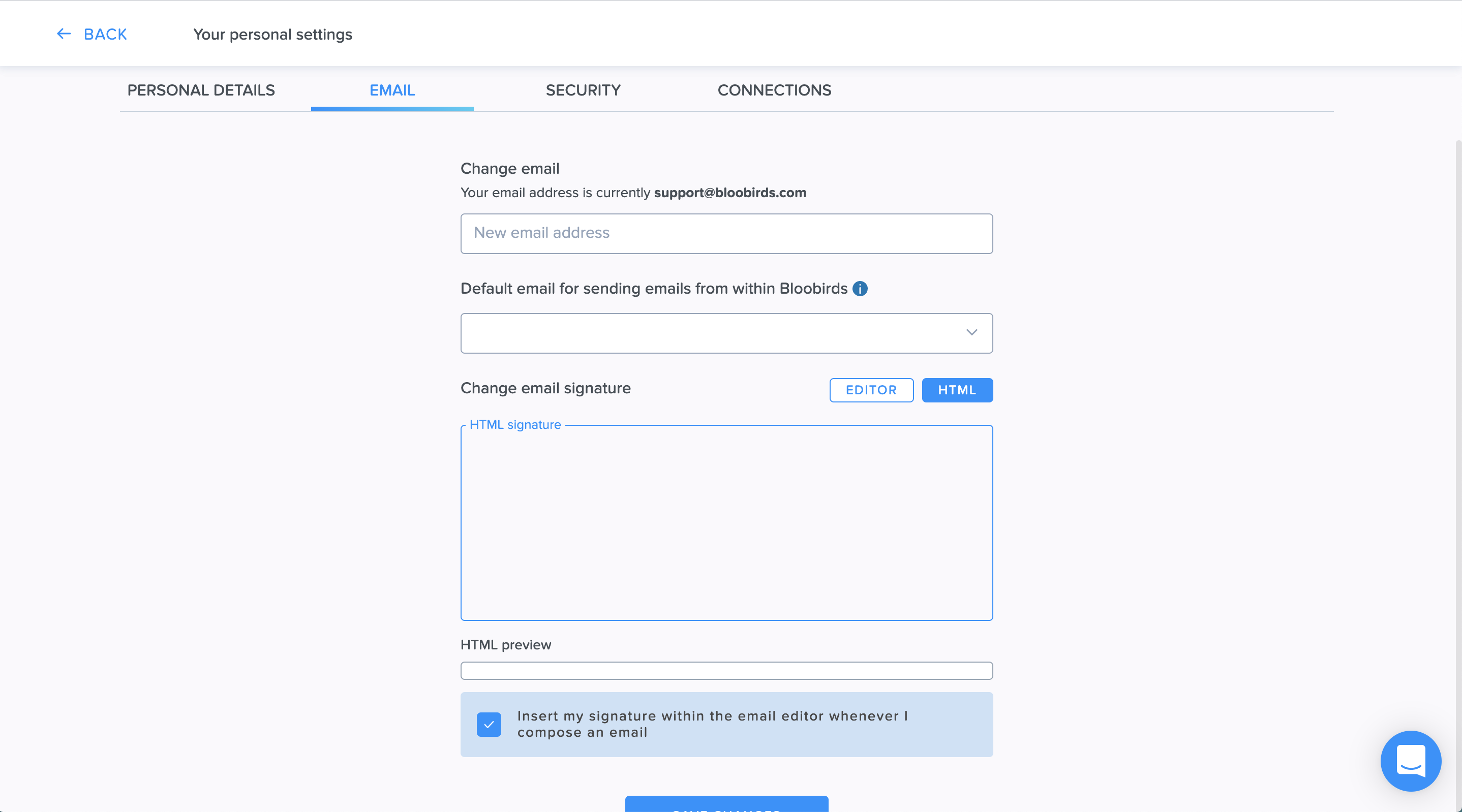 Make sure you activate the Insert my signature within the email editor whenever i compose an email box and click on SAVE CHANGES.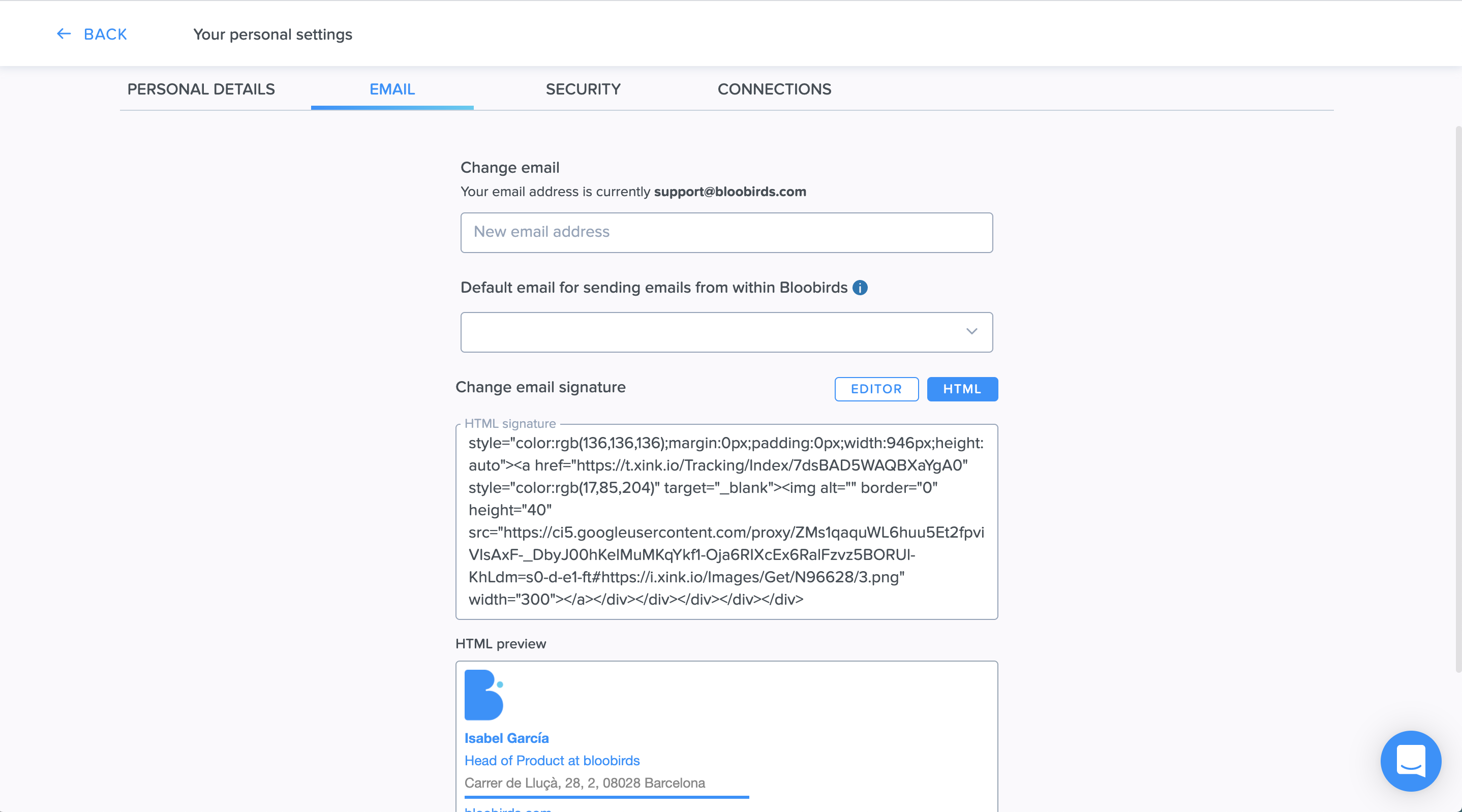 Now your Gmail signature should appear every time you create an email from Bloobirds.