What is it?
Bloobirds has created a way for you to customise the classification of the lists created by assigning tags to them.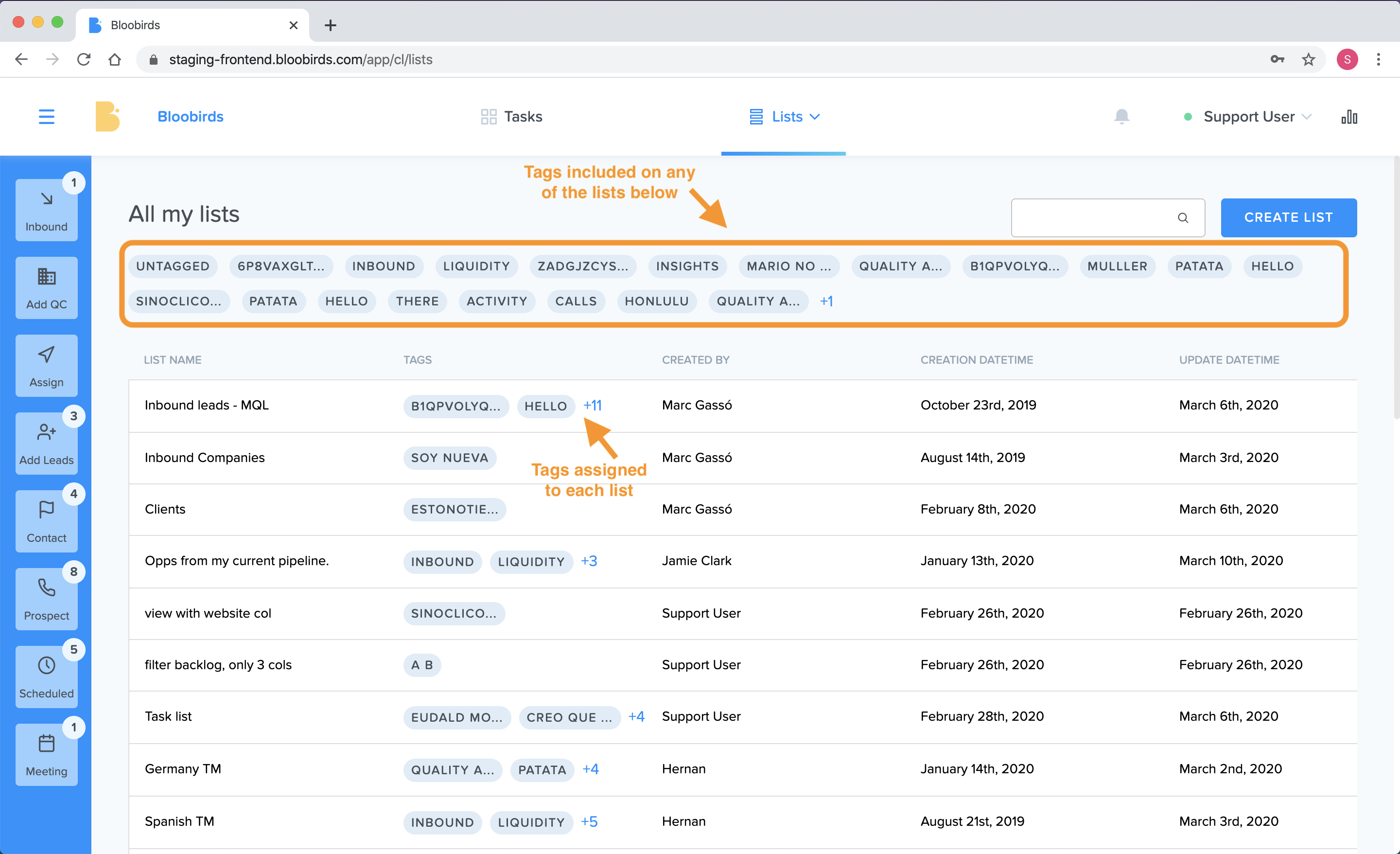 Lists that do not have a tag assigned can be filtered by using Untagged.
How does it work?
New list
When creating a custom list, Bloobirds will propose you to assign a tag to it.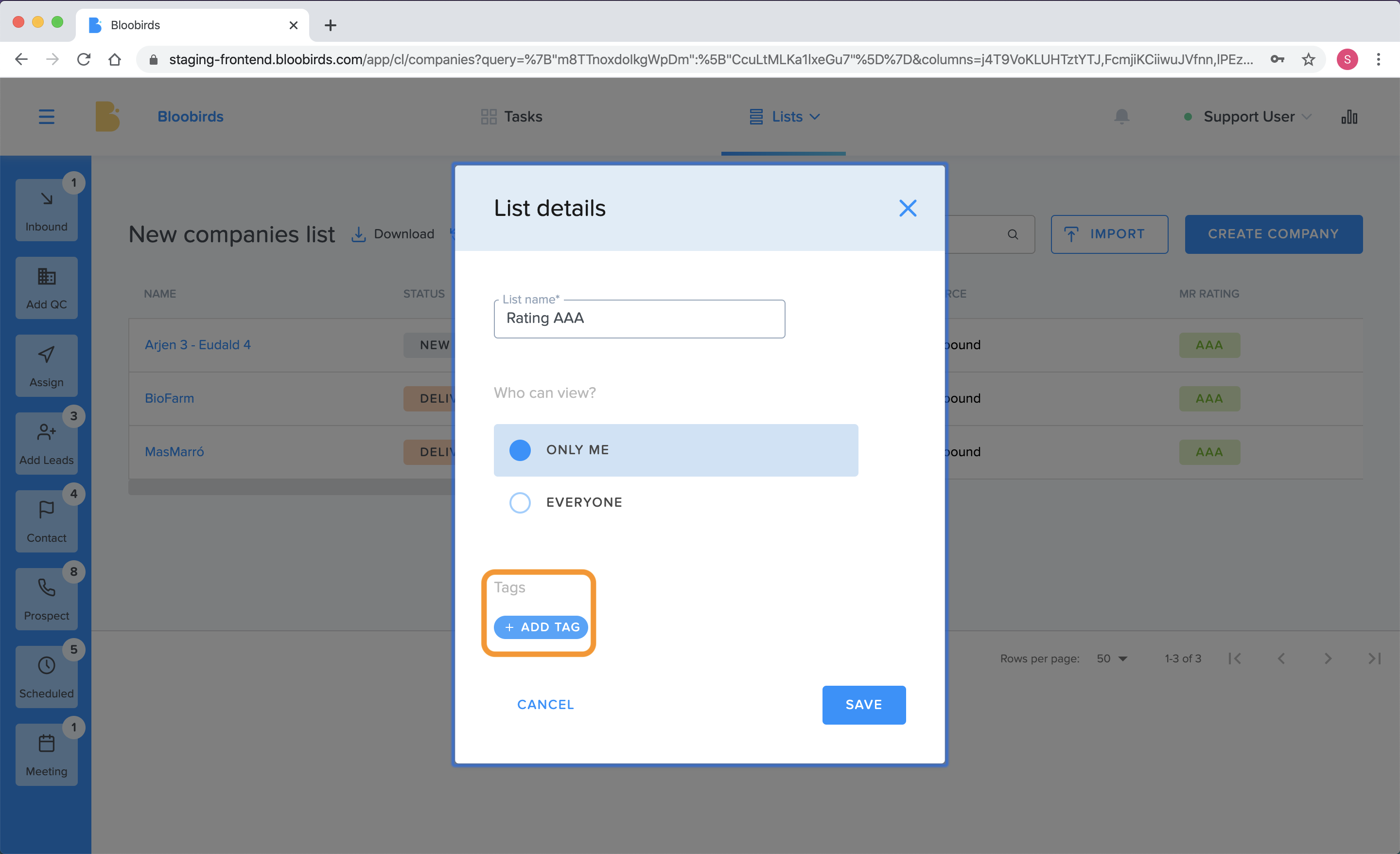 Some tags are suggested by default.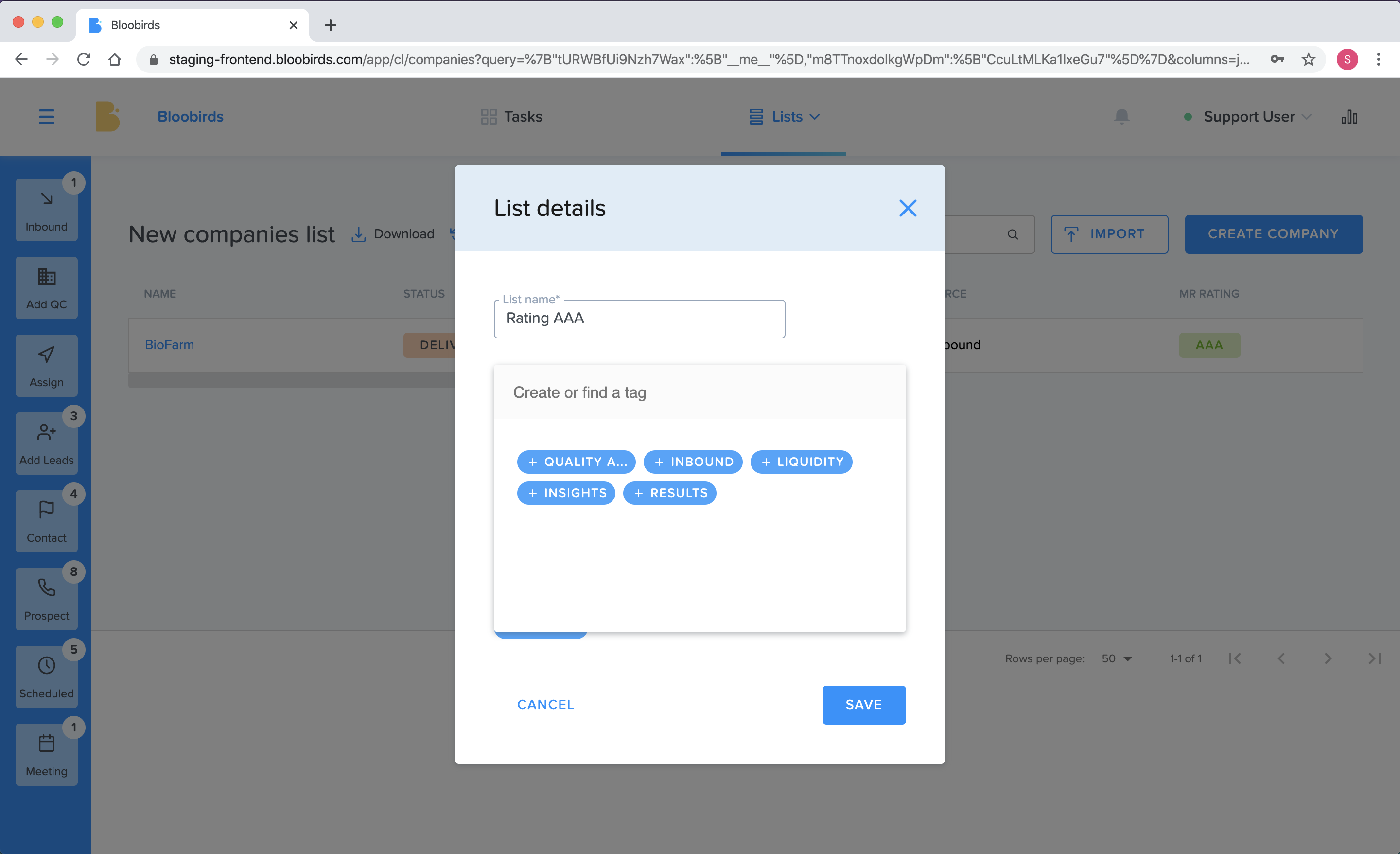 And you are also able to create your own or find a different one by typing the name on Create or find a tag.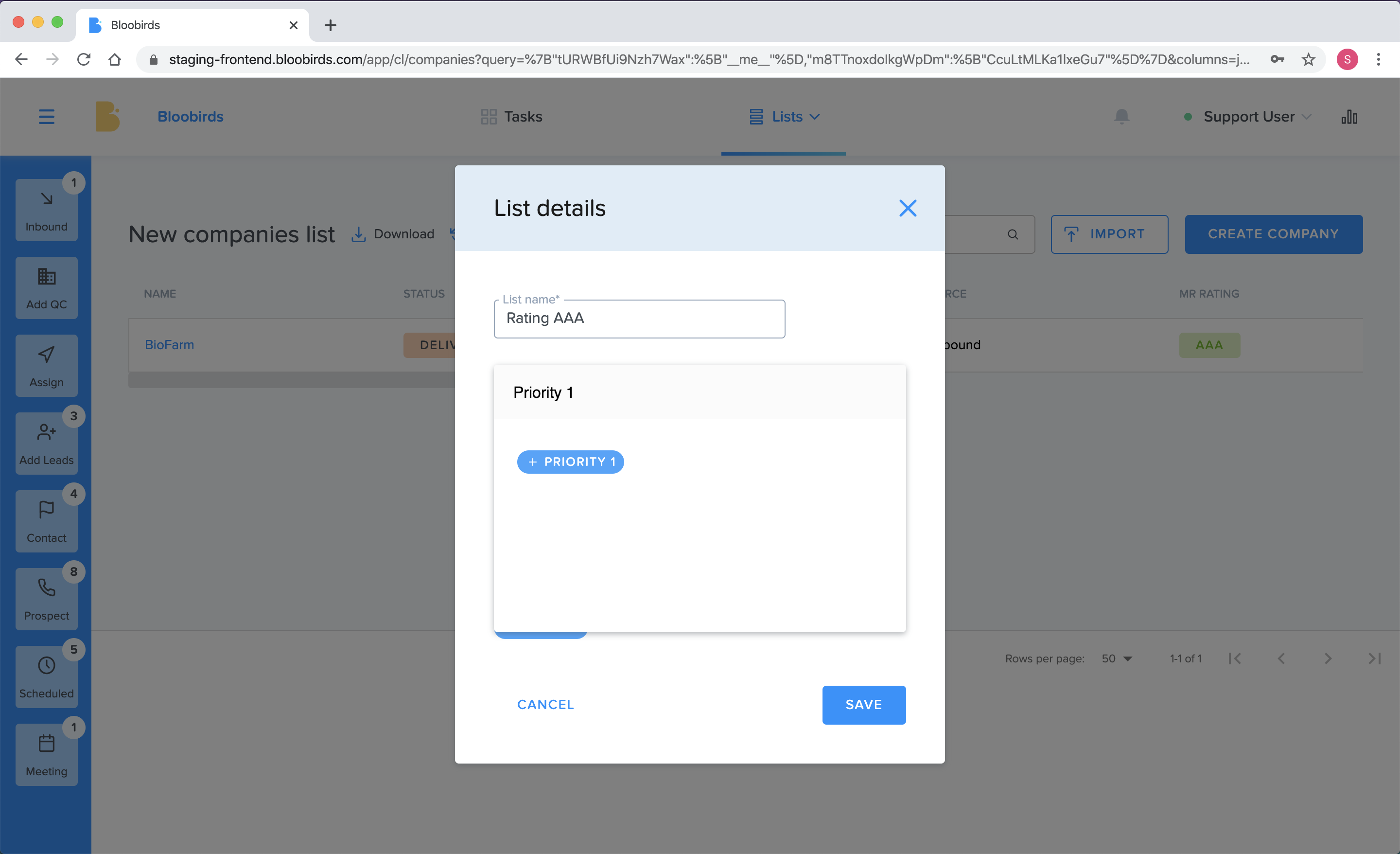 To use it, click on the tag name name below.
And then click on SAVE.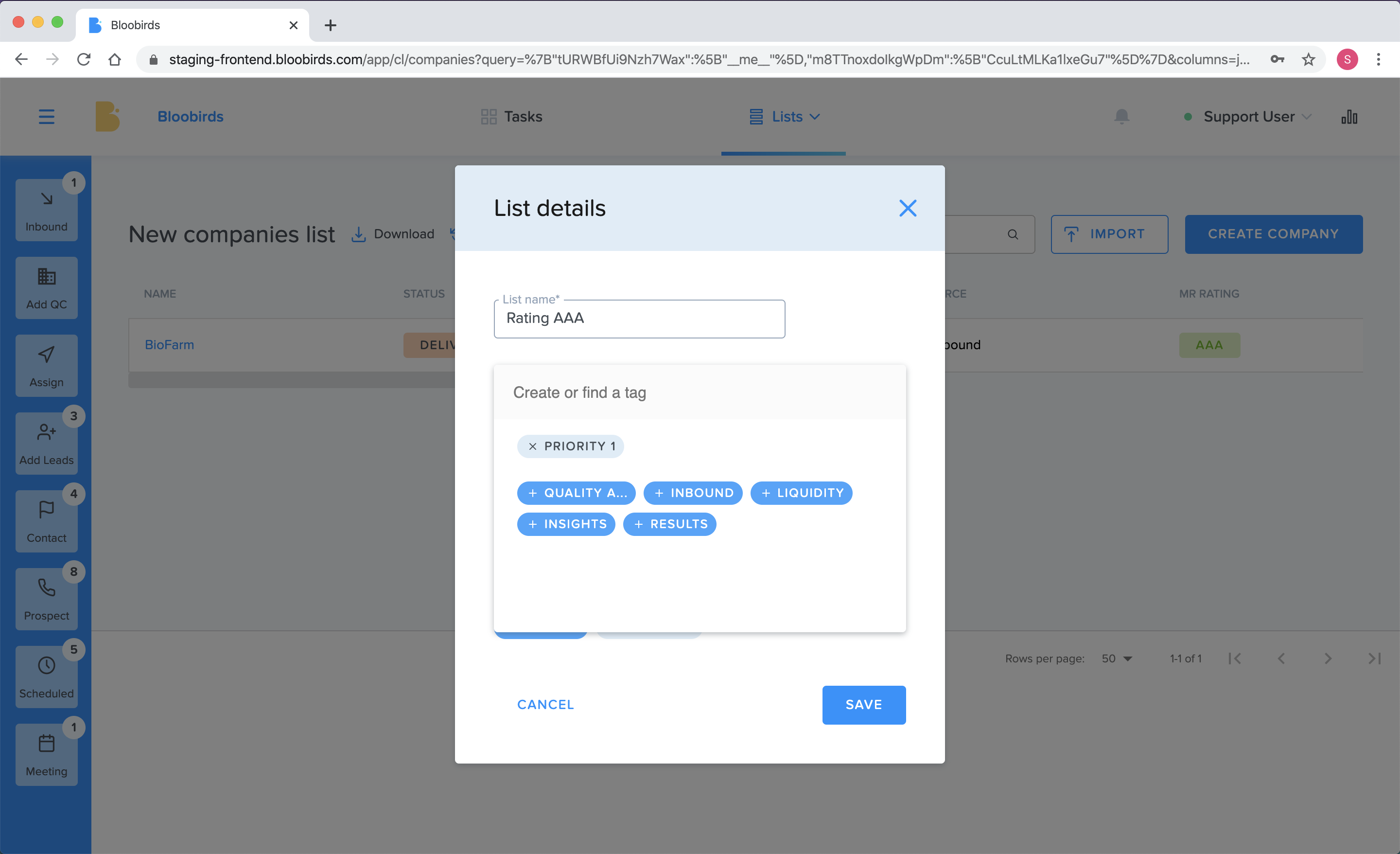 The tag has been assigned to the list, click on SAVE to create your new list with the tag.
Existing list
Go to the Lists section on the top right menu and select All my lists.
Use the search box to find the list you want to add a tag to.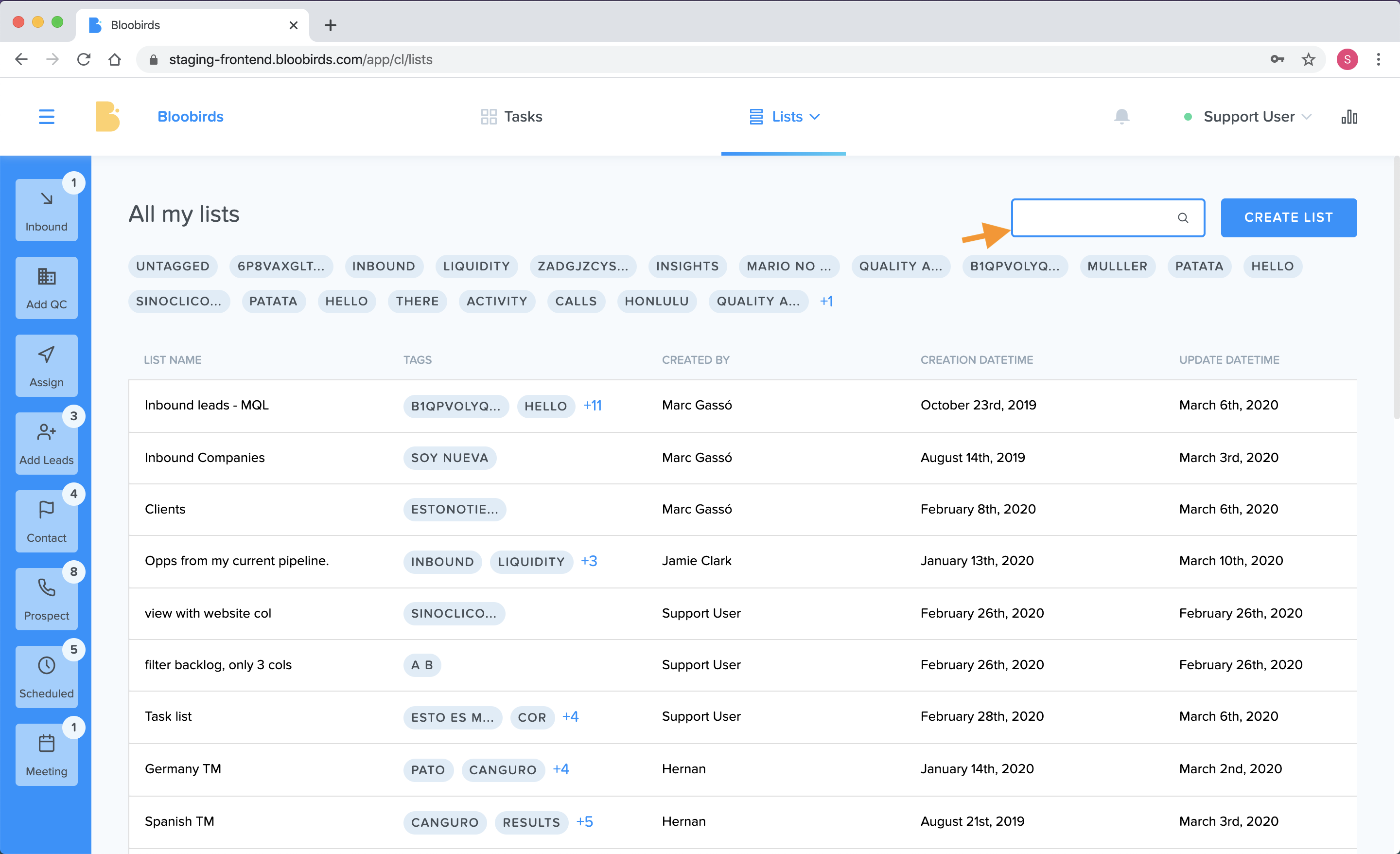 Click on the list name you want to add the tag to.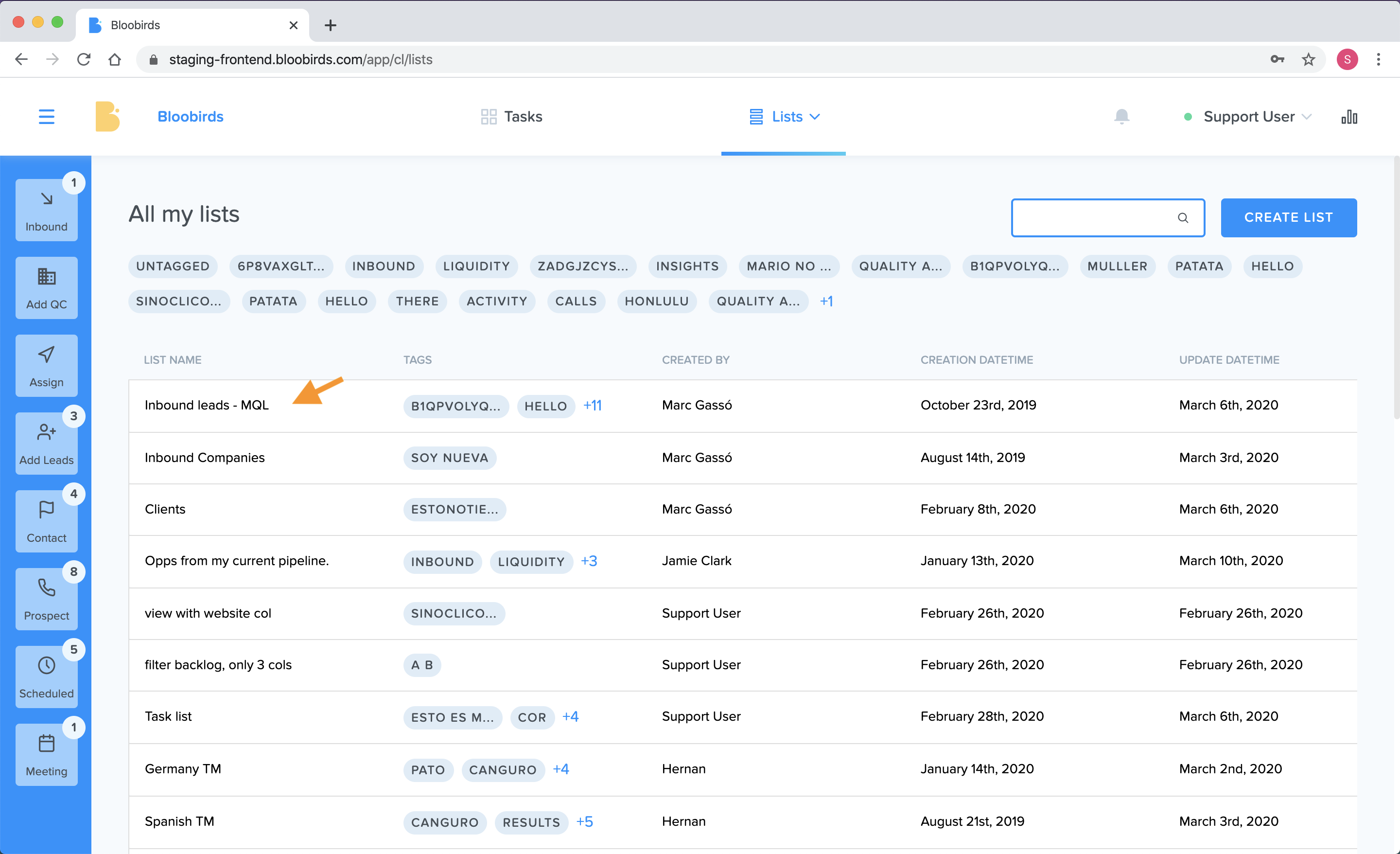 Click on Edit.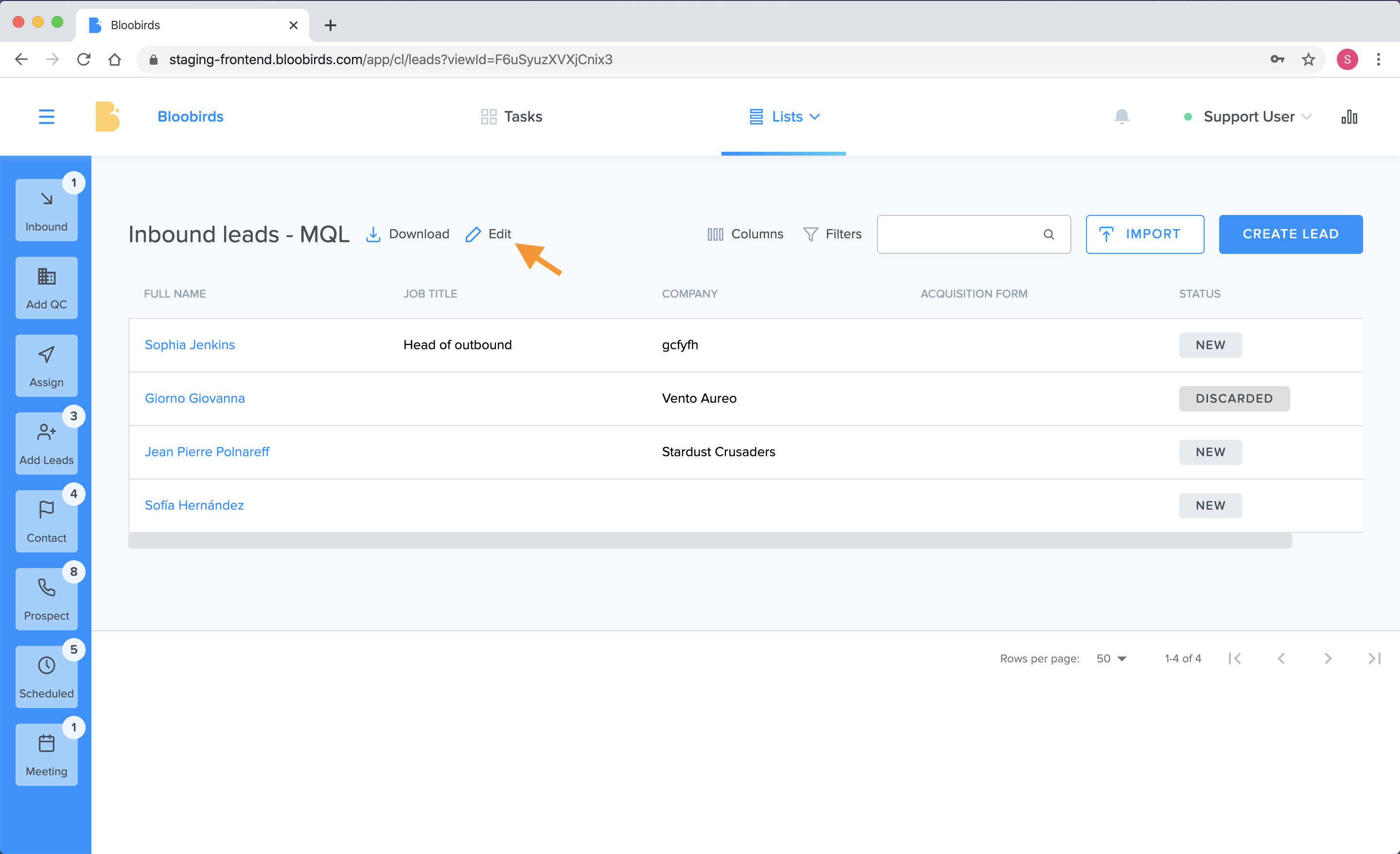 Bloobirds will suggest to choose from one of the tags shown by default. But you can also find or create a new one by clicking on +ADD TAG.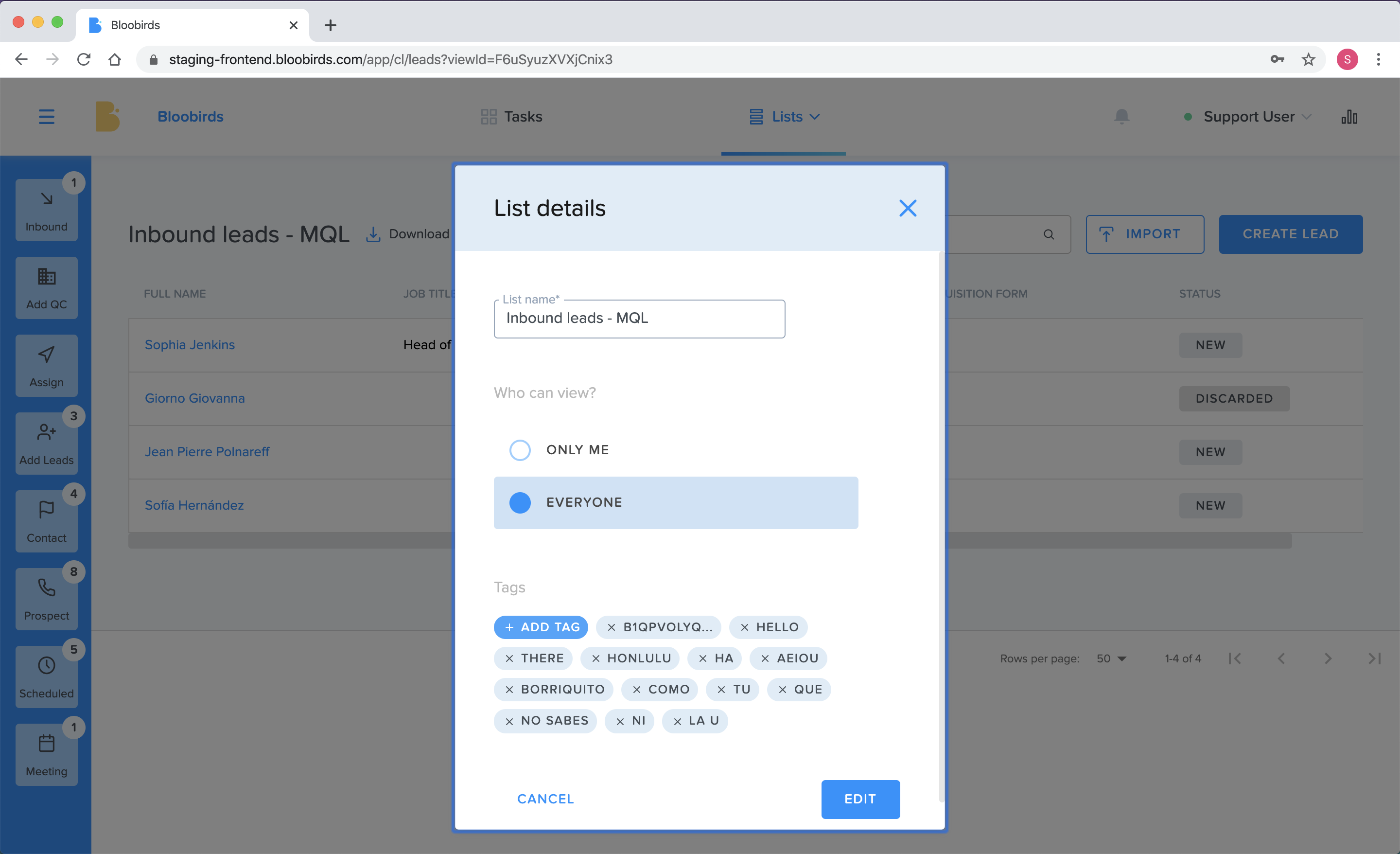 If you want to find or create a new tag for this list, type in the name of the tag on Create or find a tag.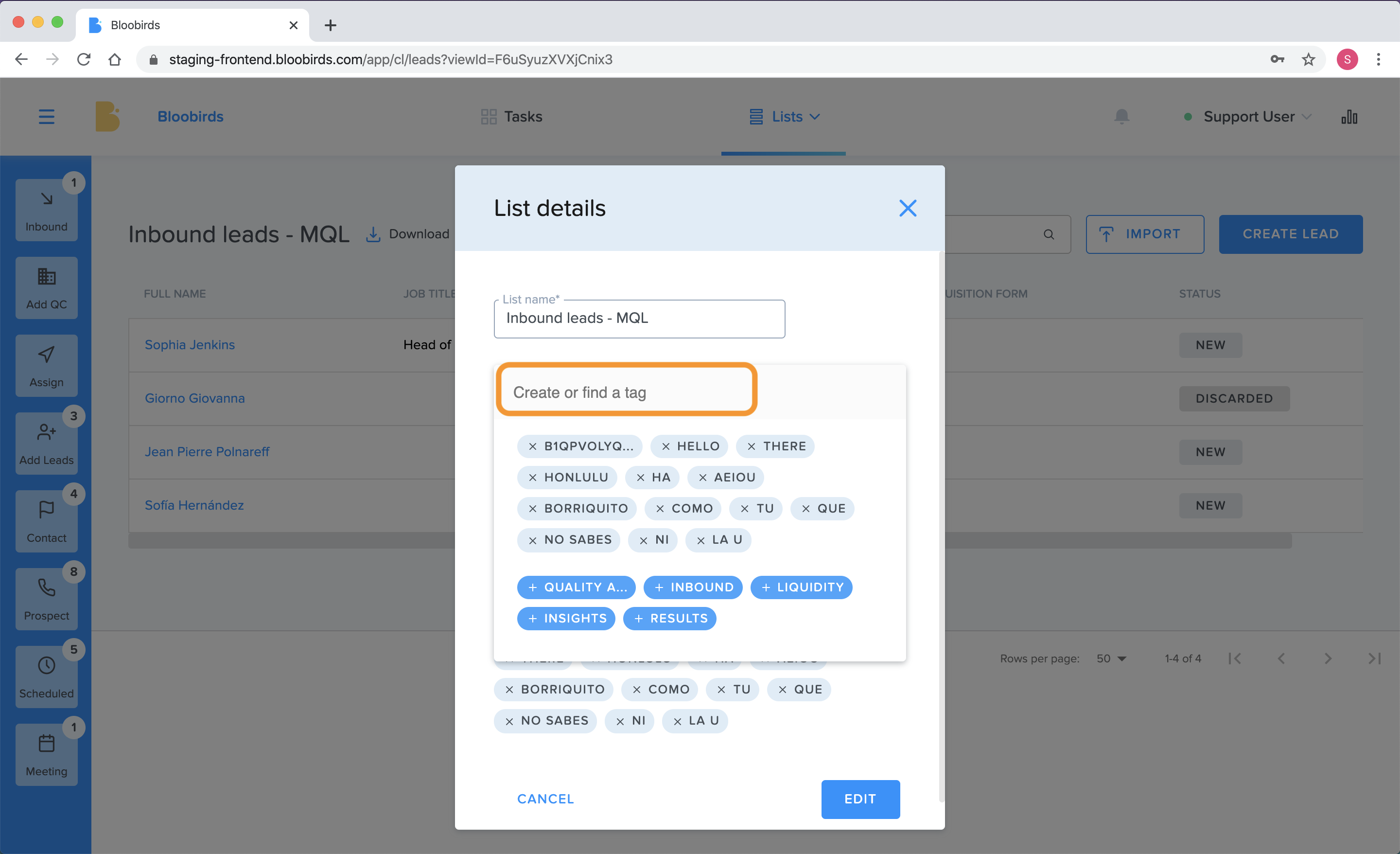 Add the tag you have typed in by clicking on the name suggested in blue.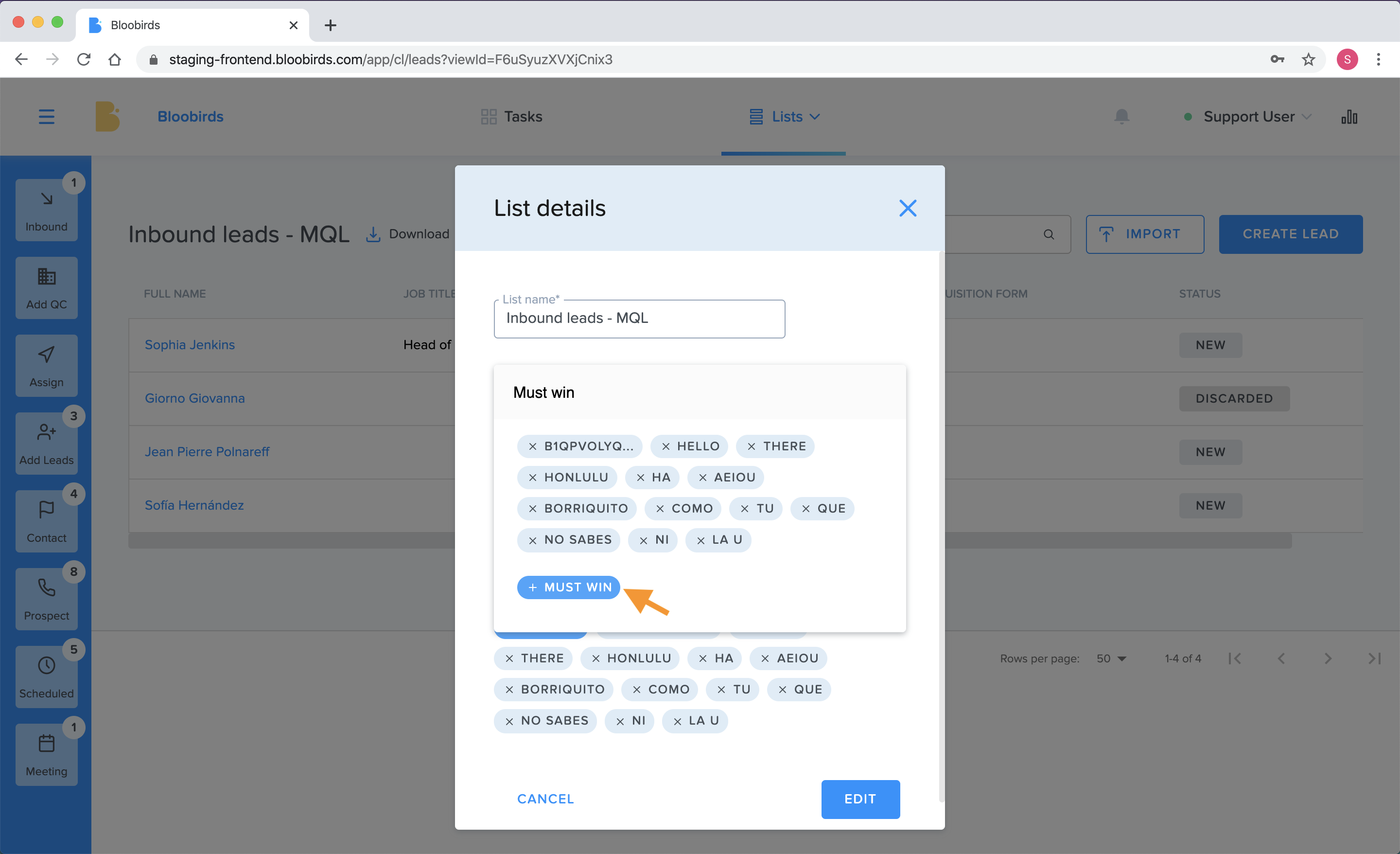 As a final step, click on EDIT to save the changes and add the tag to the list.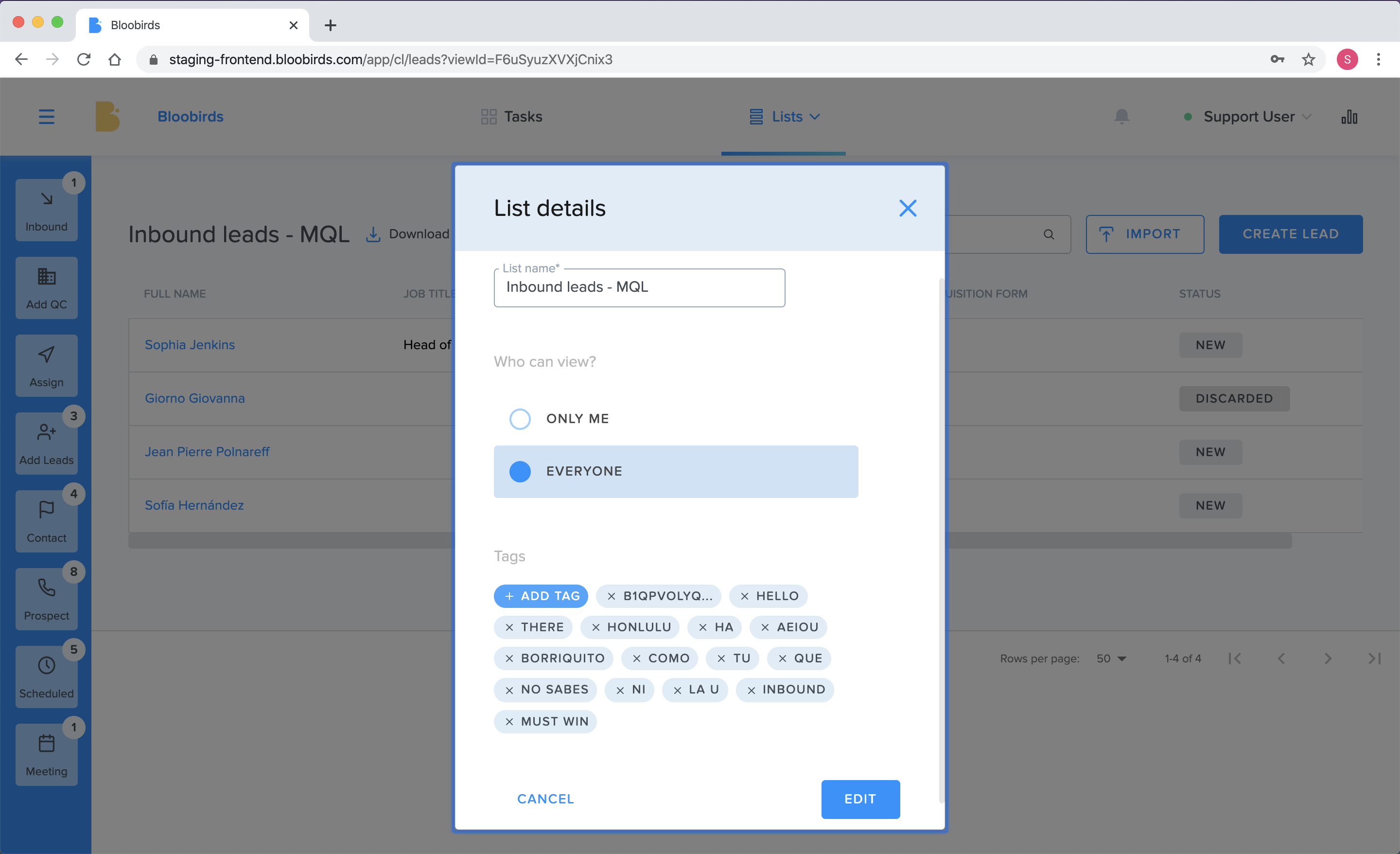 Pay attention to
Sharing lists with everyone
As a best practice, save the lists that you do not want others to be able to change by selecting ONLY ME as the viewer.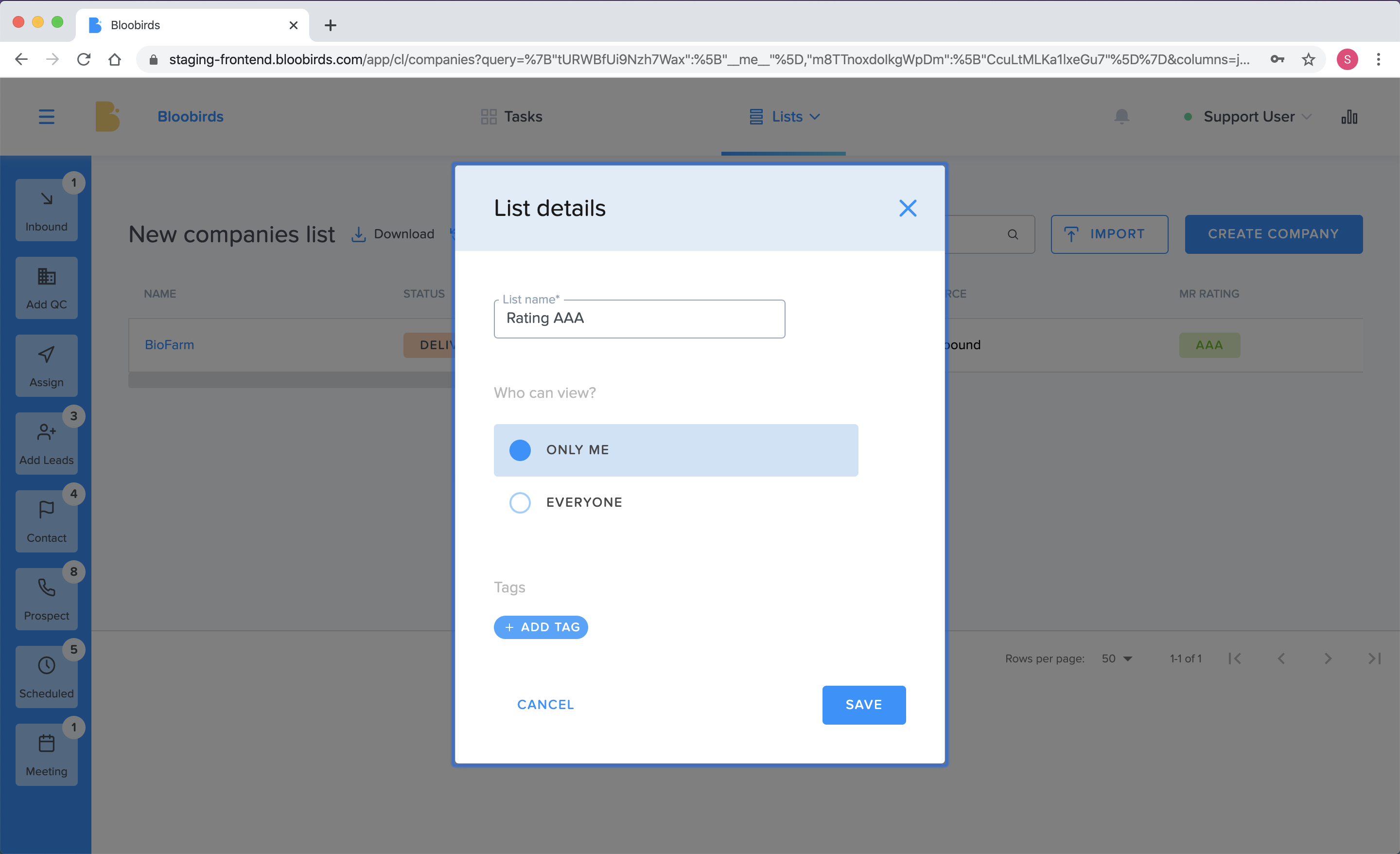 If you set EVERYONE as a viewer, everybody in the company will be able to access and edit them.