What it is
The company view is where you will spend most of your time when prospecting the potential clients.
It contains all you need to know about the company, leads, tasks, cadence.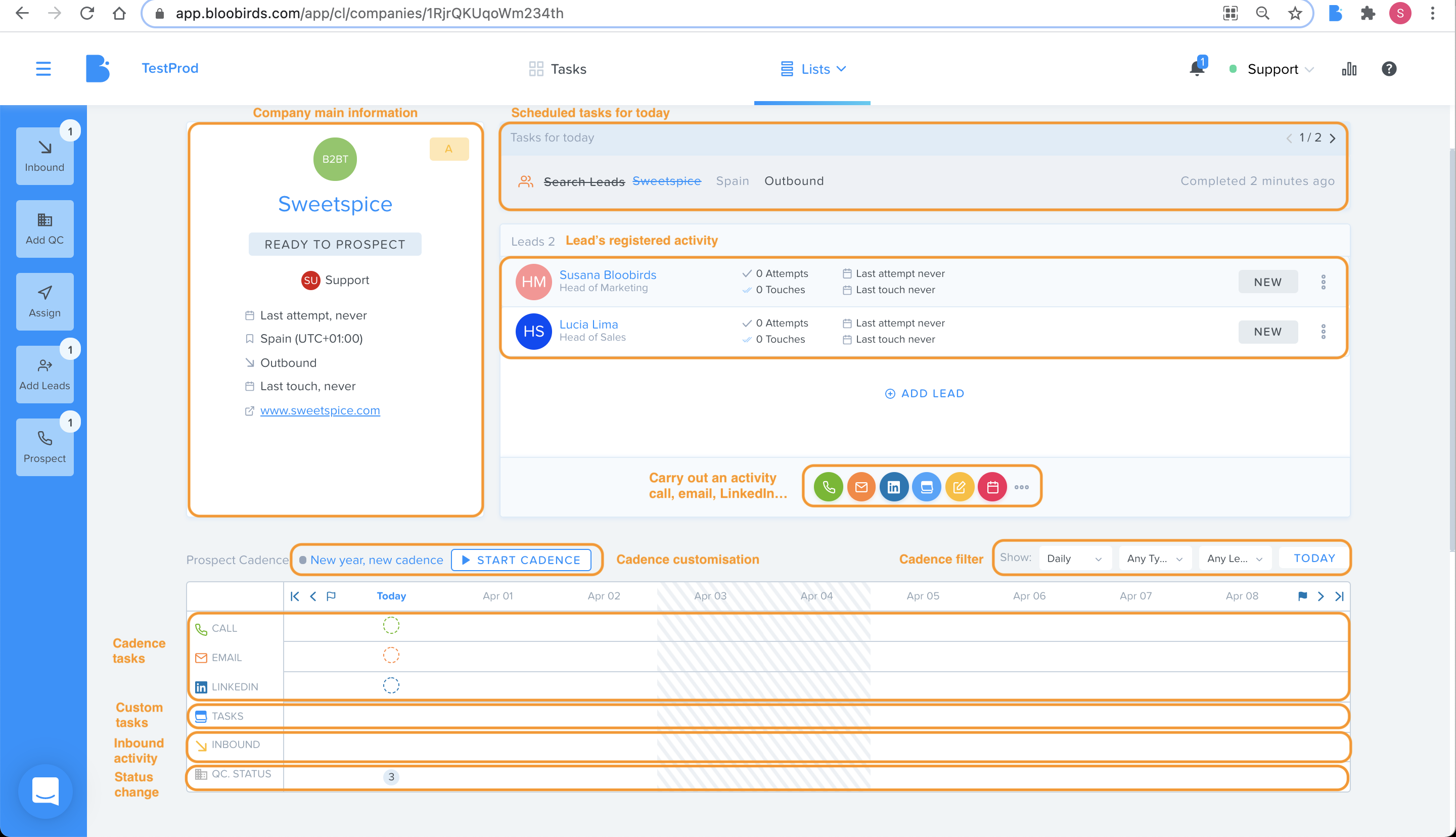 The company main information view can be customised, find out how on this article.
And if you scroll down you can see in more detail the:
Registered activity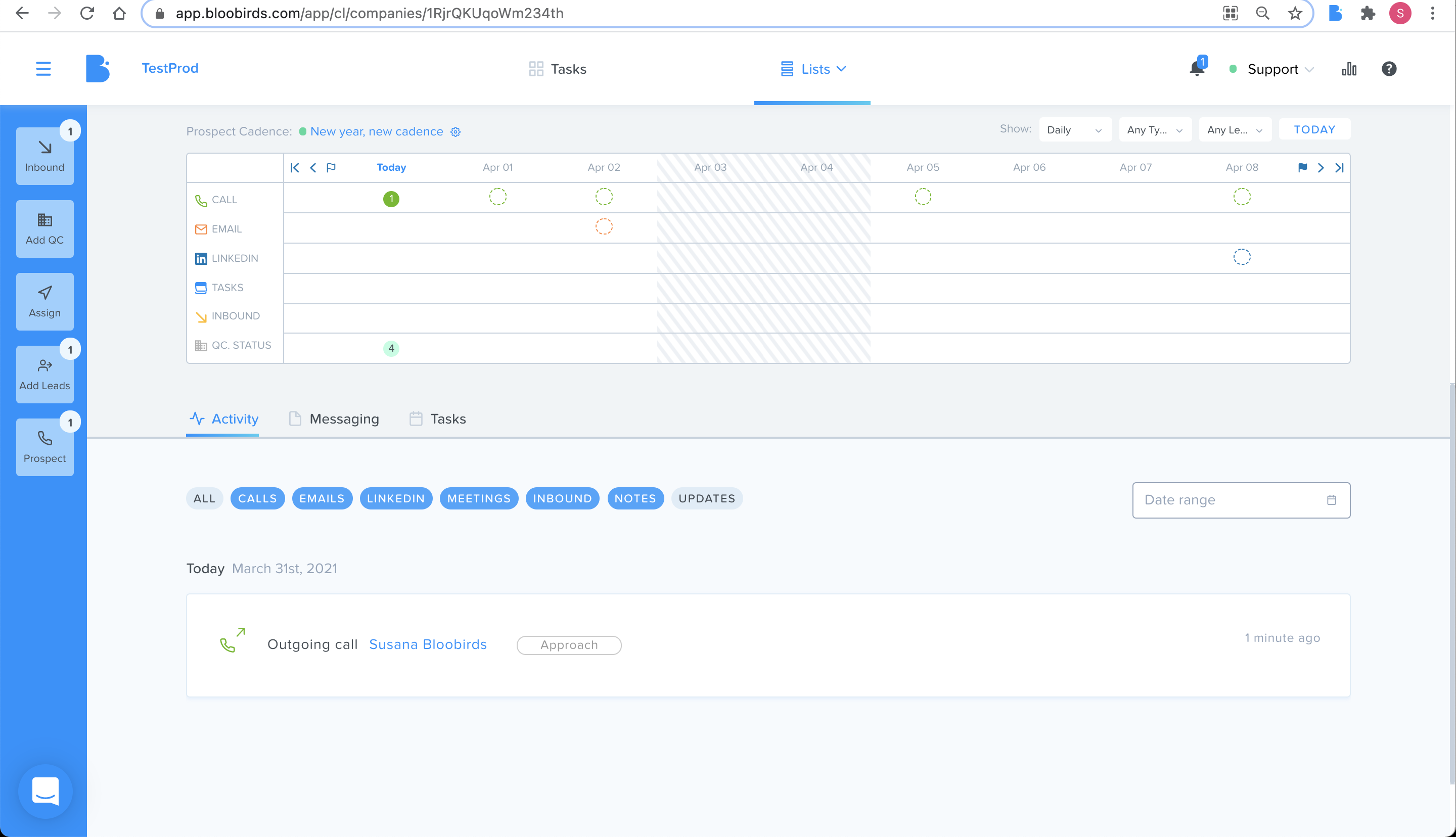 Suggested messaging by target market, scenario and ICP and qualifying questions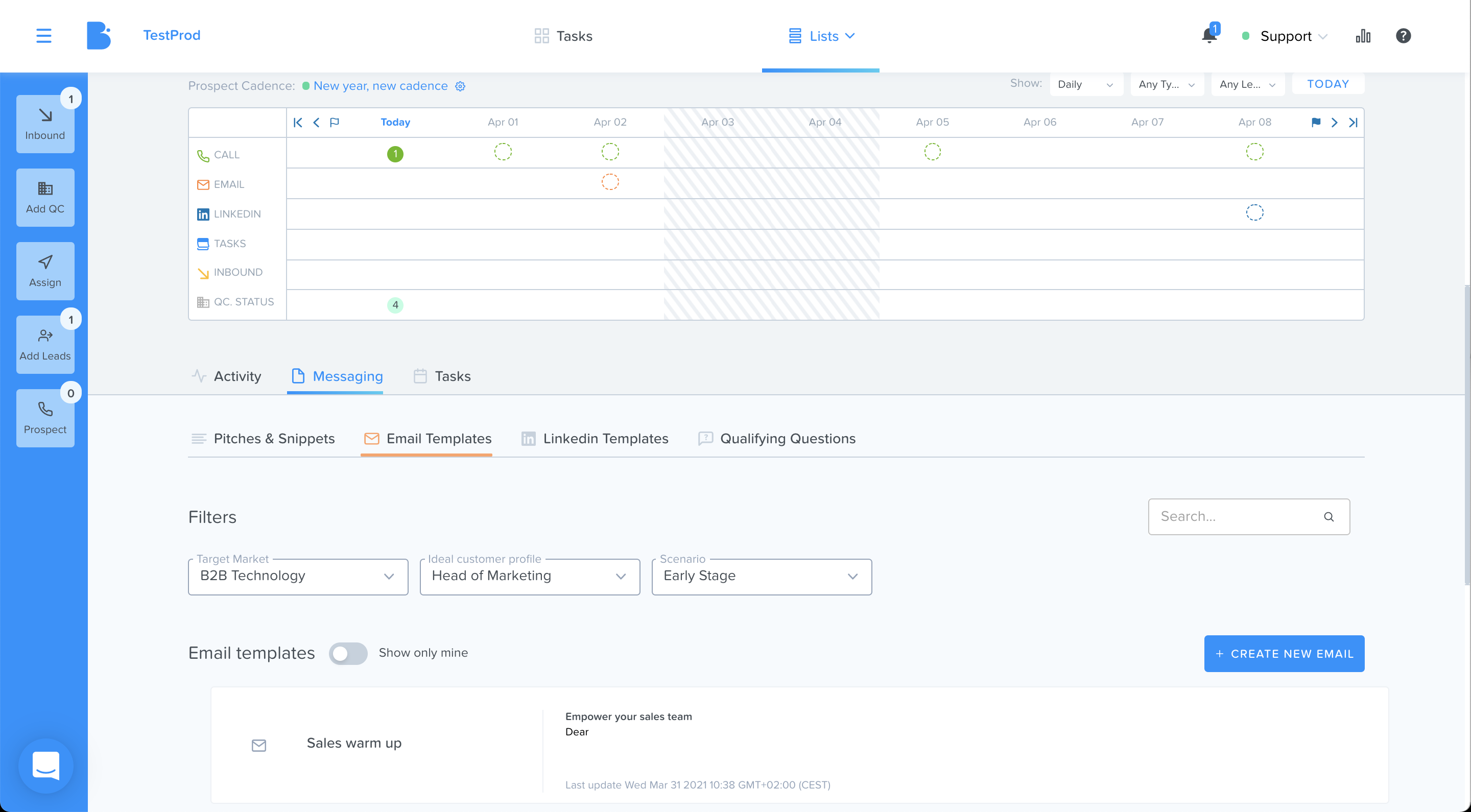 And suggested cadence tasks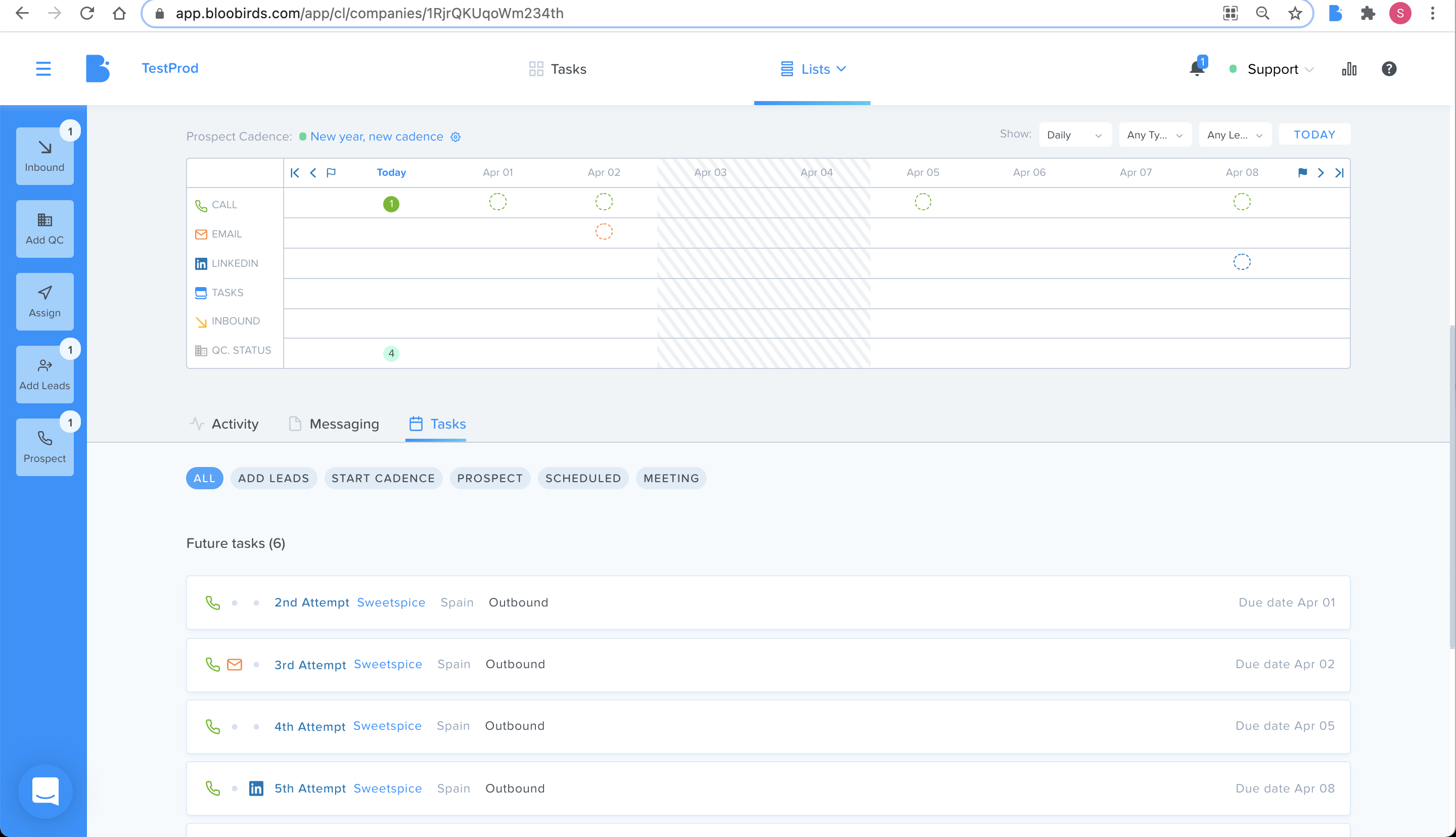 How it works
Access company view
Access the company view by clicking anywhere on the company's tile -except on the name,
From the Lists section
Or the Prospect subhome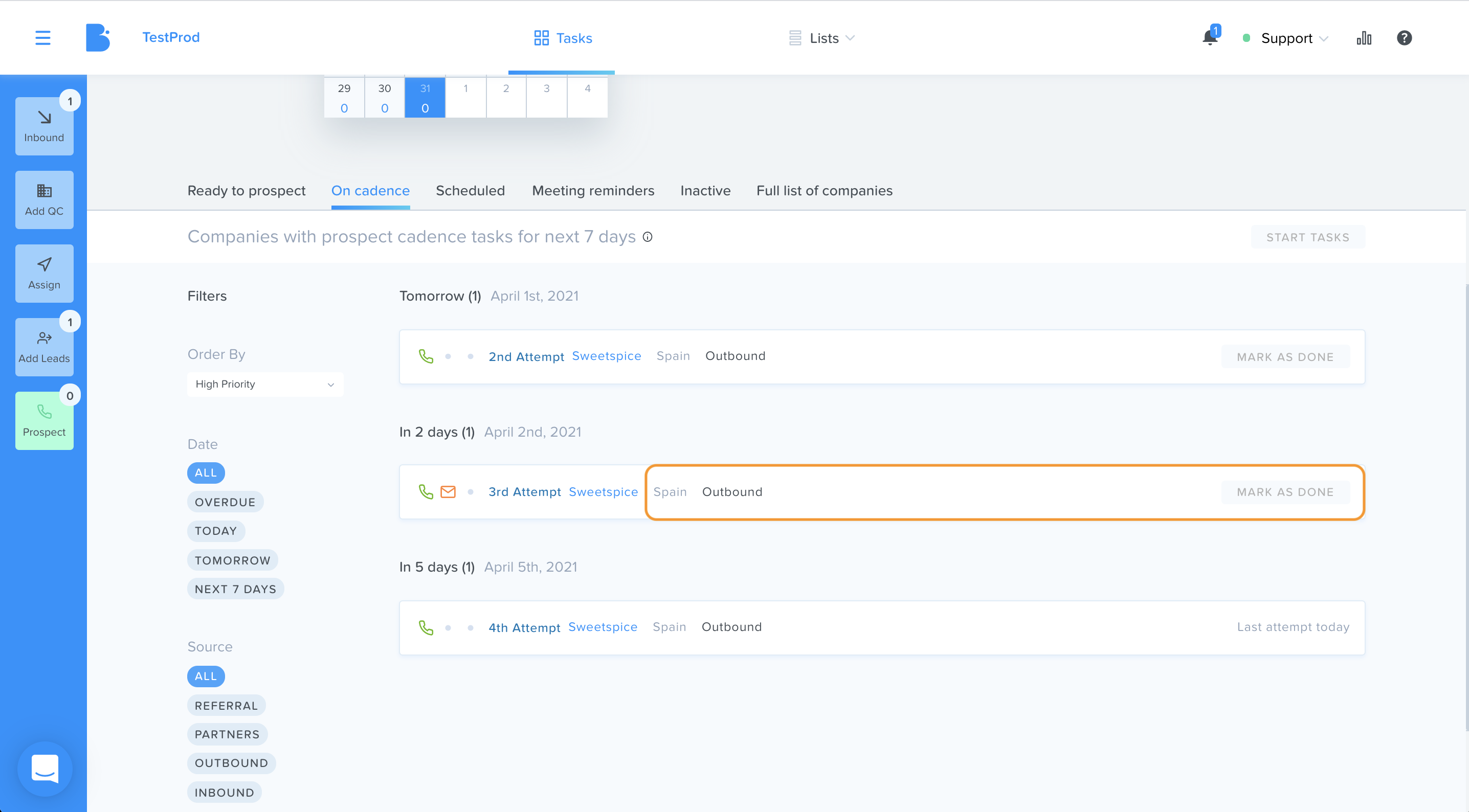 Add leads
Add leads to the company any time by clicking on +ADD LEAD.
Or move existing leads to other companies.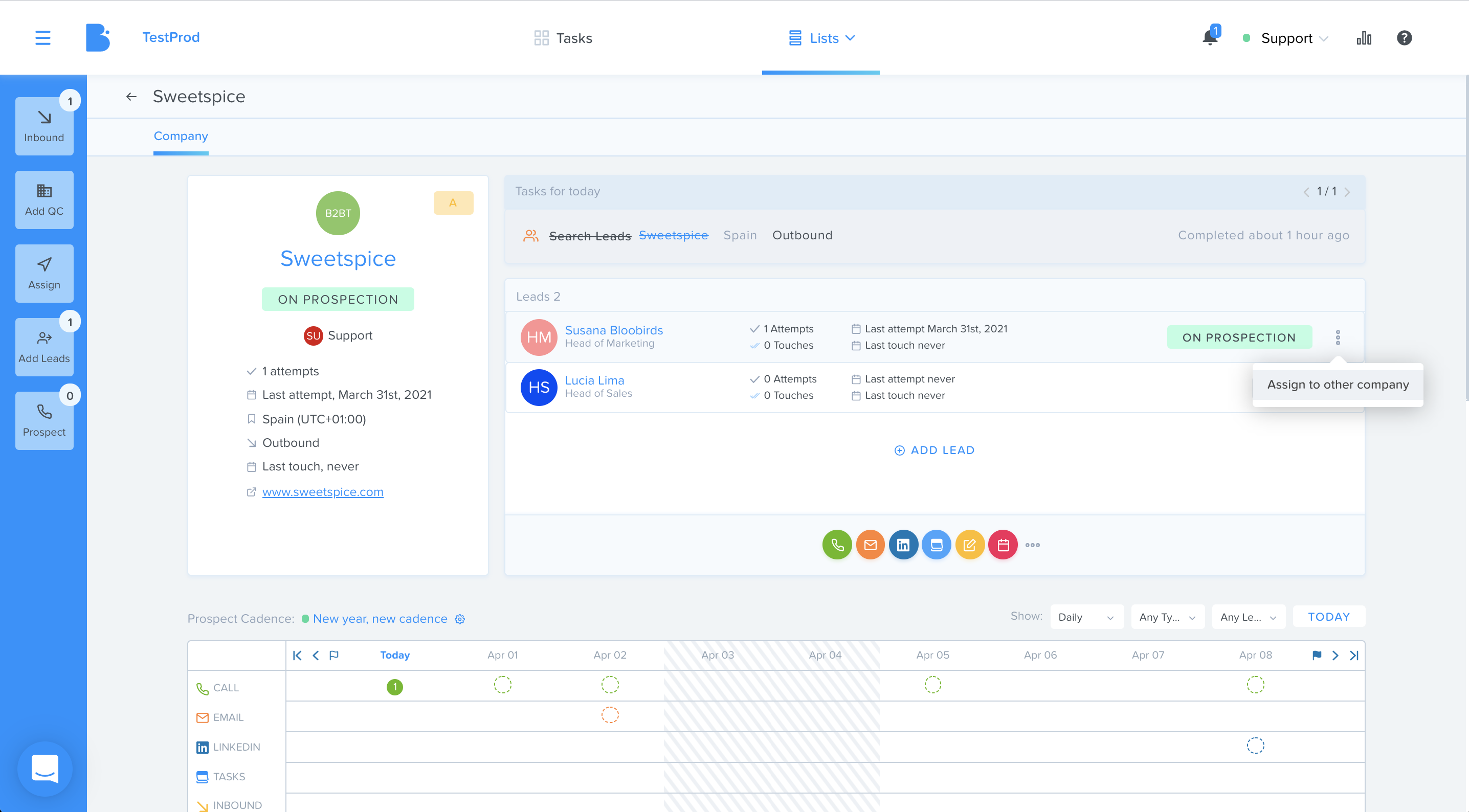 Carry out activity
Start any activity with a lead by clicking on the icons.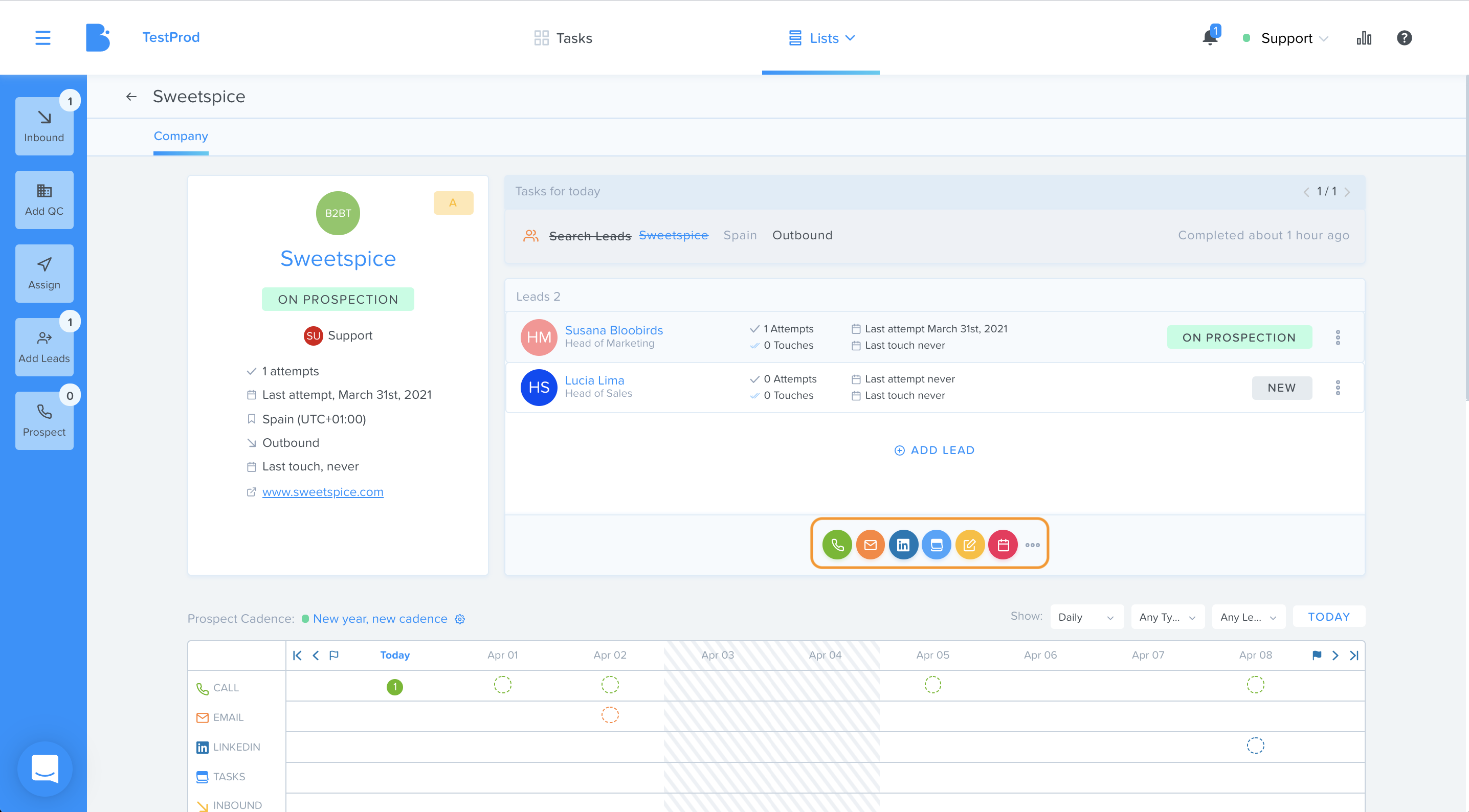 And follow up progress on the cadence board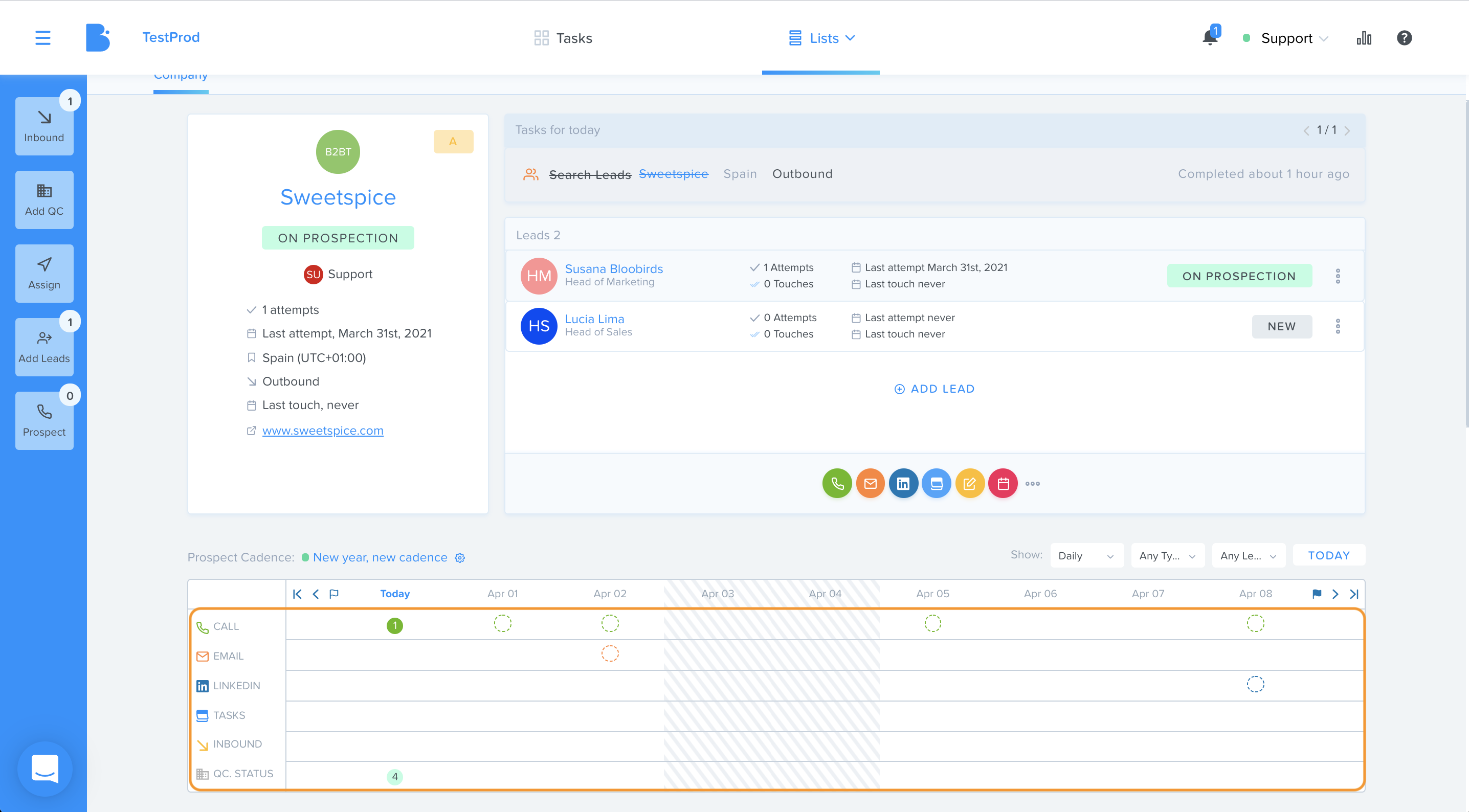 and activity section.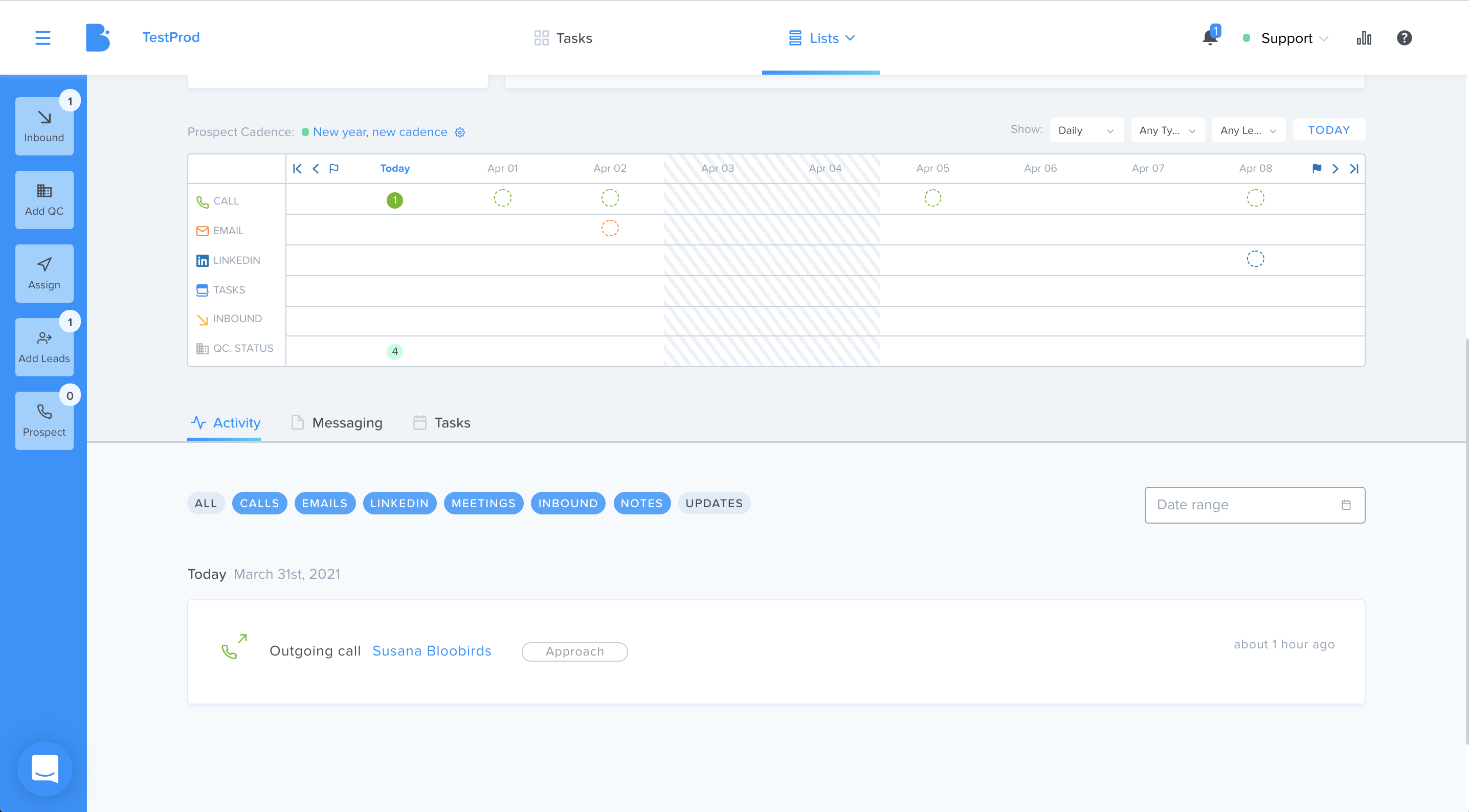 Customise cadence
Use the cadence control link to change the cadence and reschedule the start date
Messaging
Target your messaging to be relevant by using the available templates and filters.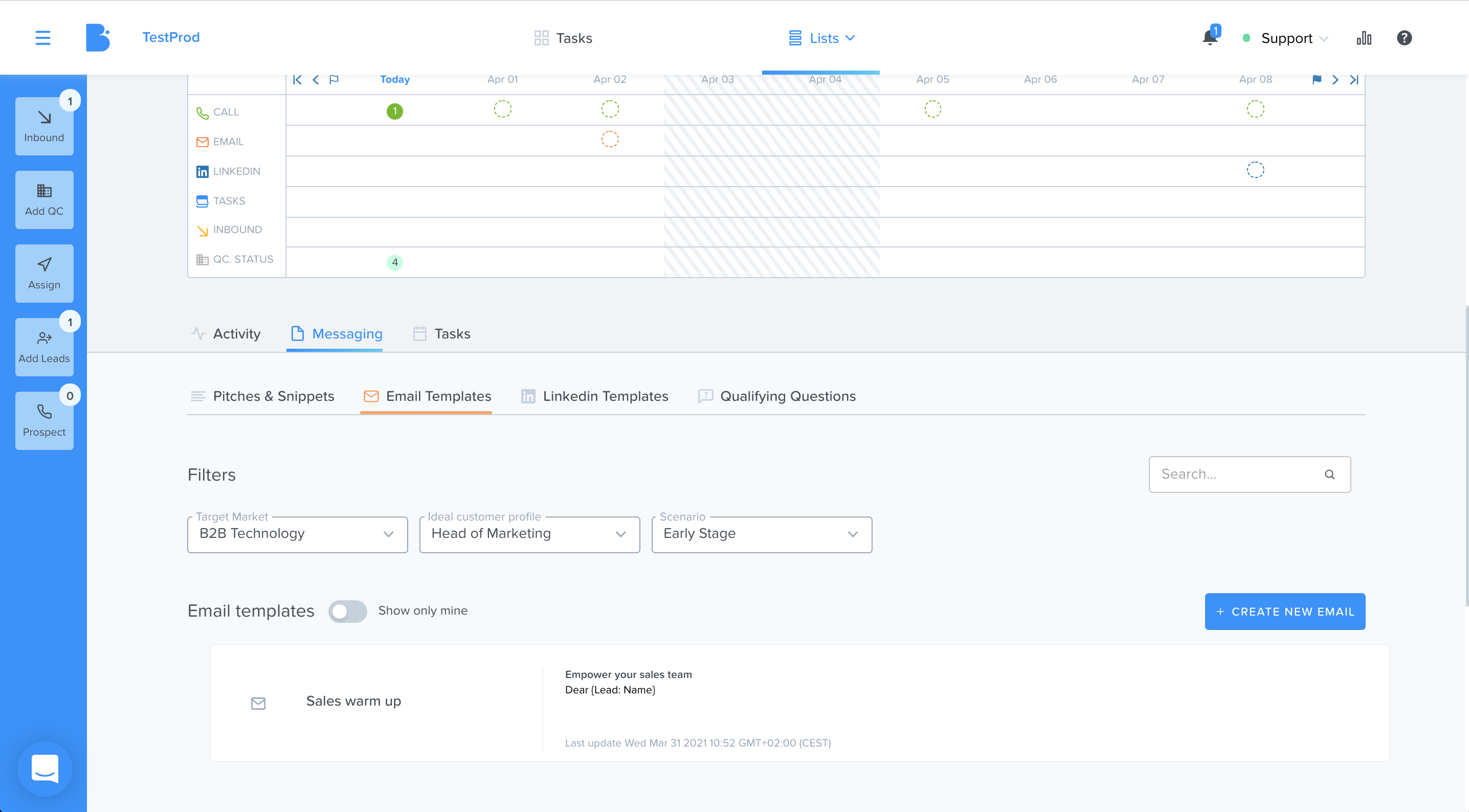 Fill in the Qualifying Questions to gather key information about your prospects.