The first time you use Bloobirds, before you are able to make calls, you will need to set up your Twilio account.
Here we explain you how to do it step by step:
Register on the webpage
To create an account, go to Twilio's
webpage
and fill in the form, accept the terms and conditions and click on
Start your free trial
.
You will be asked to confirm your email address.
And your phone number by introducing the code received.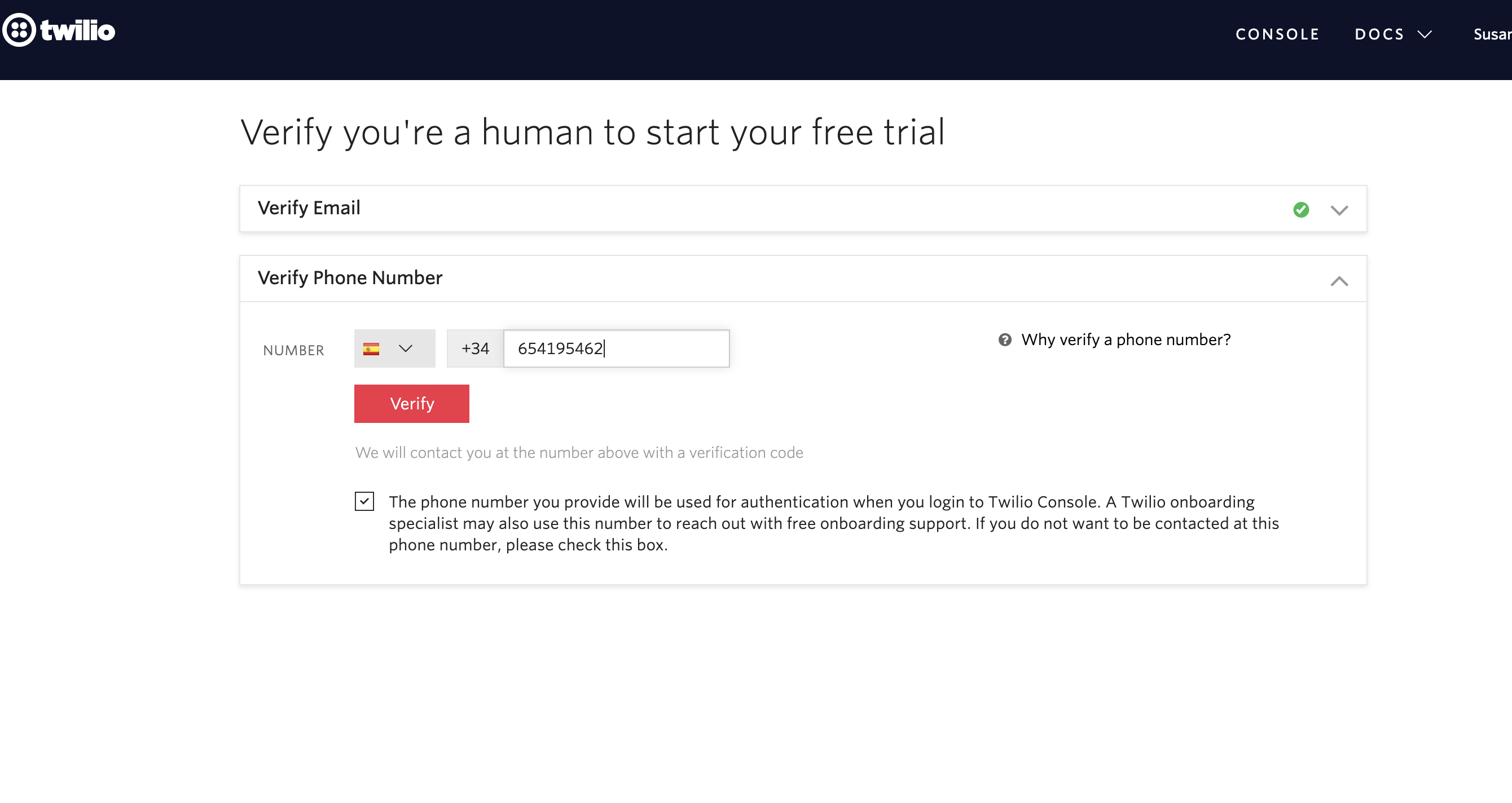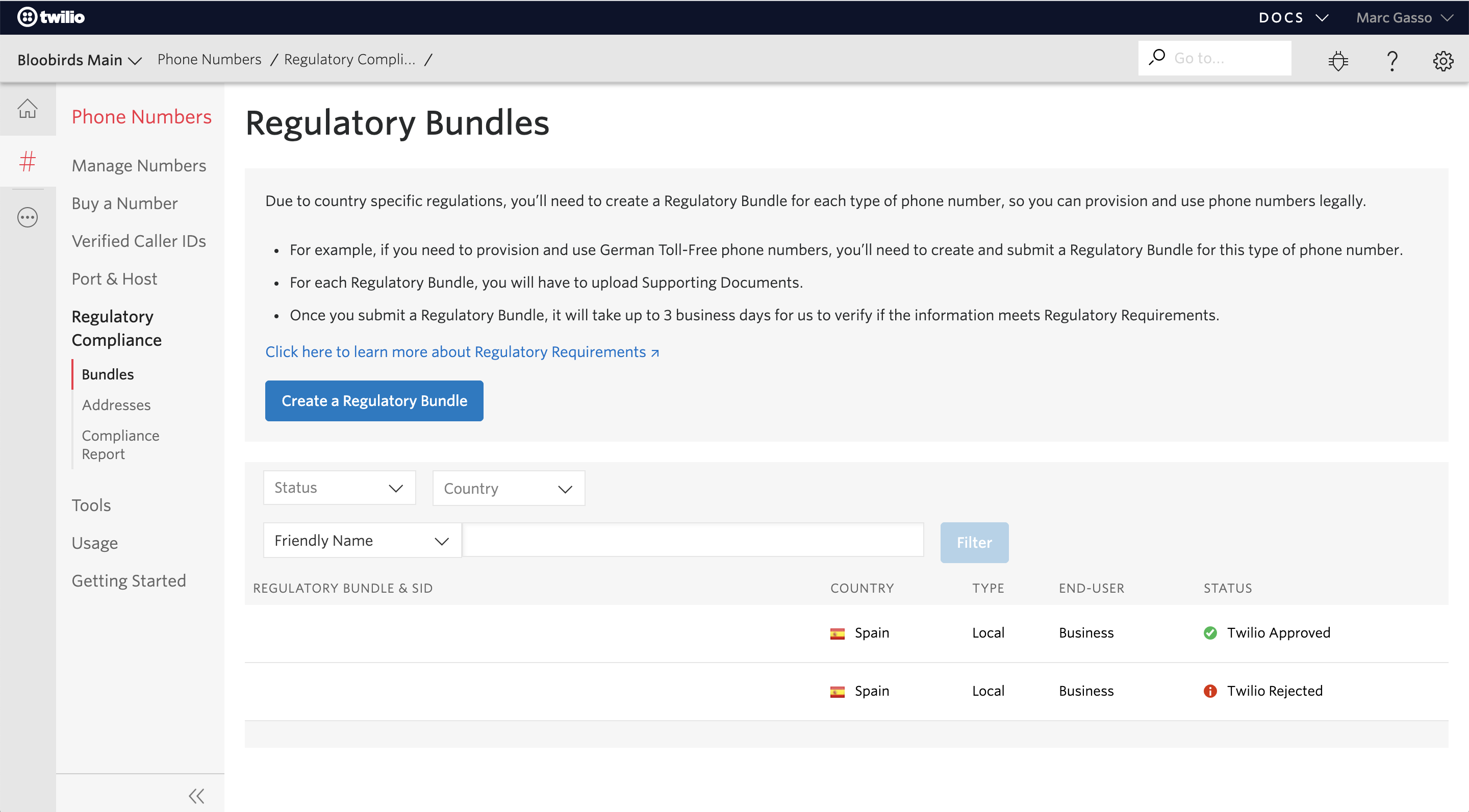 Create an identity
Go to the section All Products & Services to create a bundle.
Watch out!
Before creating a bundle you must ensure that you have the regulatory
documents required
to buy a number in each country.
The name of the company, address and all data provided must be exactly the same as in the tax documents, including capital letters and name spelling. If it is not the case, it will be rejected.
Go to the section Regulatory Compliance and click on Create a Regulatory Bundle.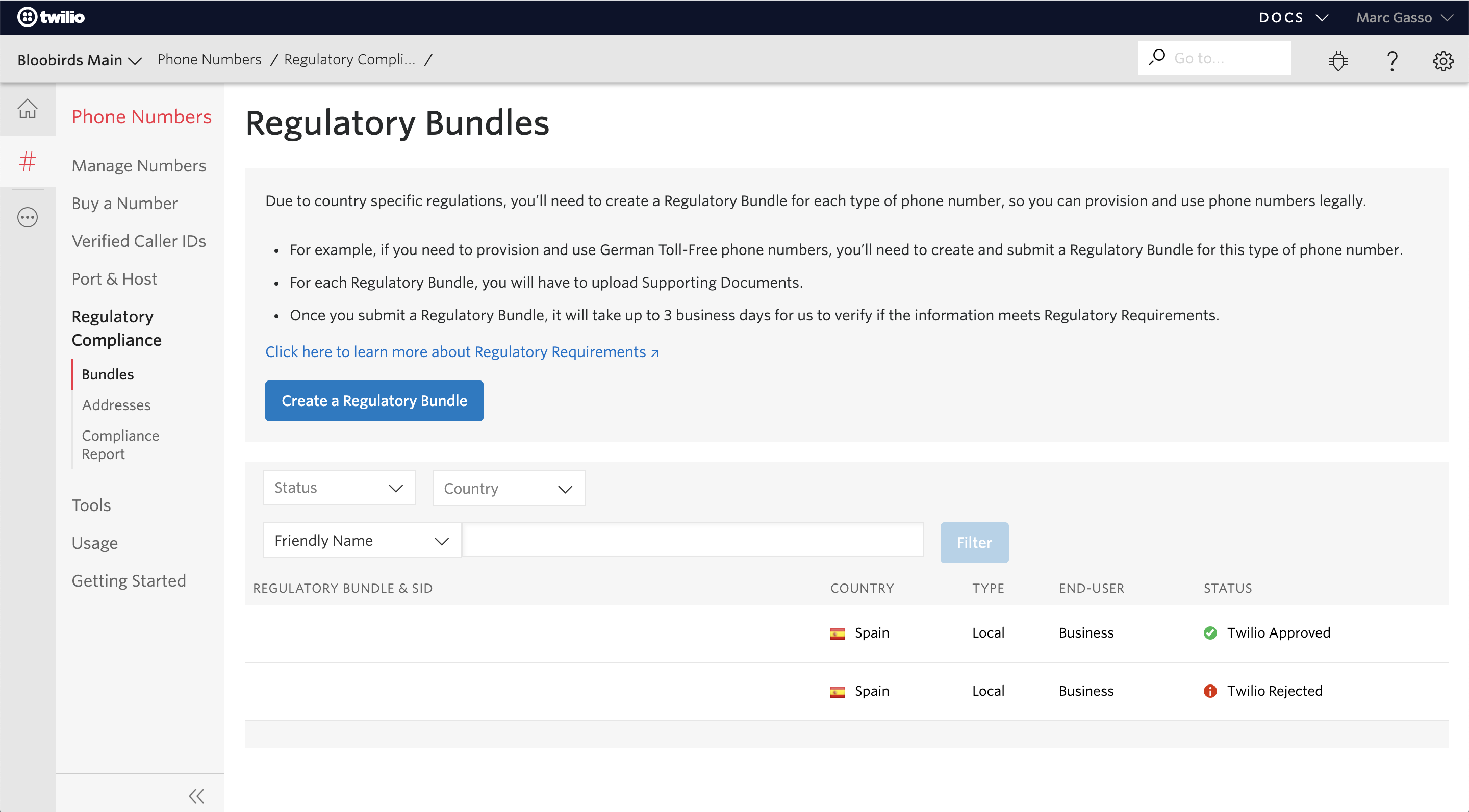 Fill in the form to add your identity on:
Phone number's country select the country where you have your tax residence.
Type of the phone number select Local.
And click on Next.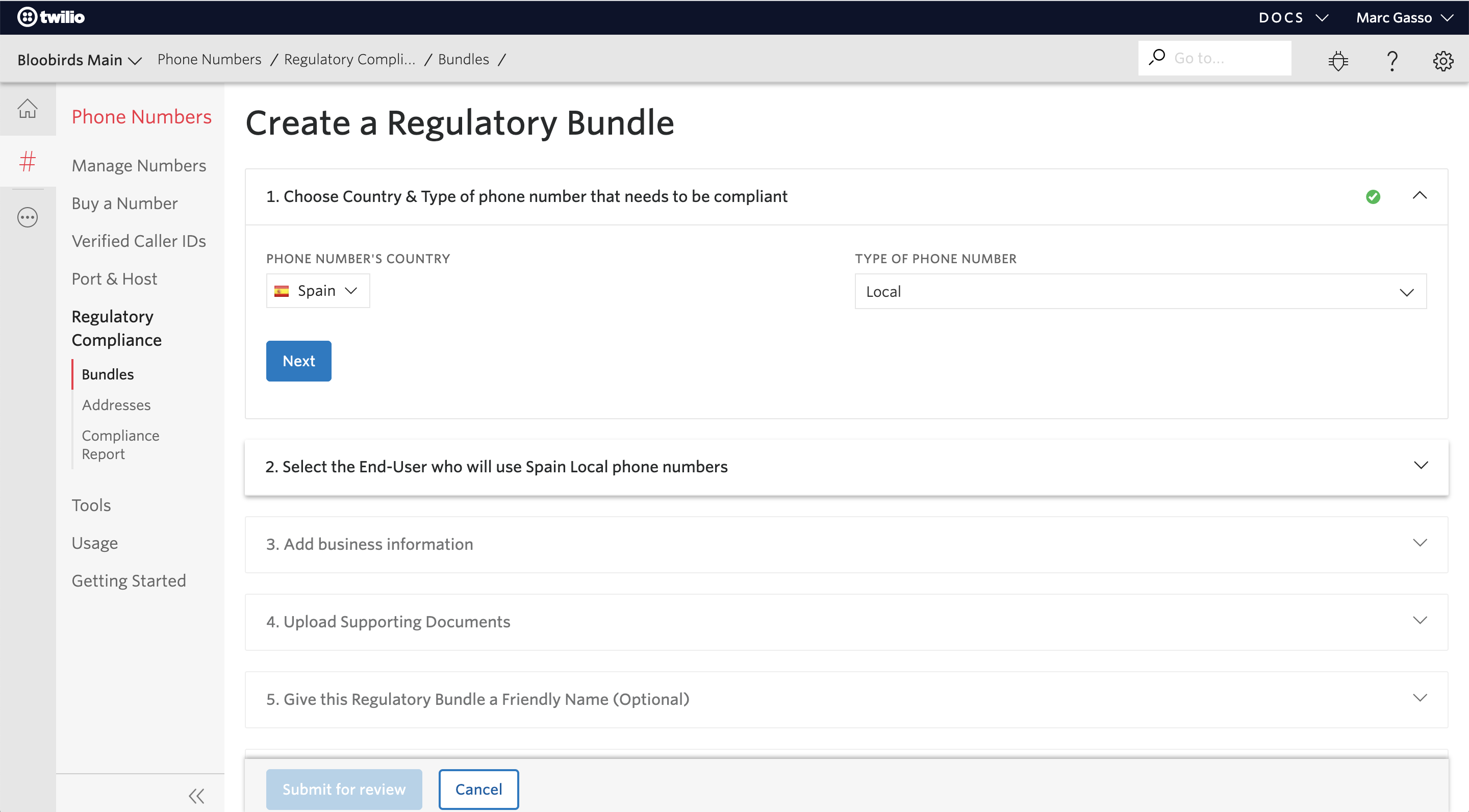 Select Business as the end user and click on Next.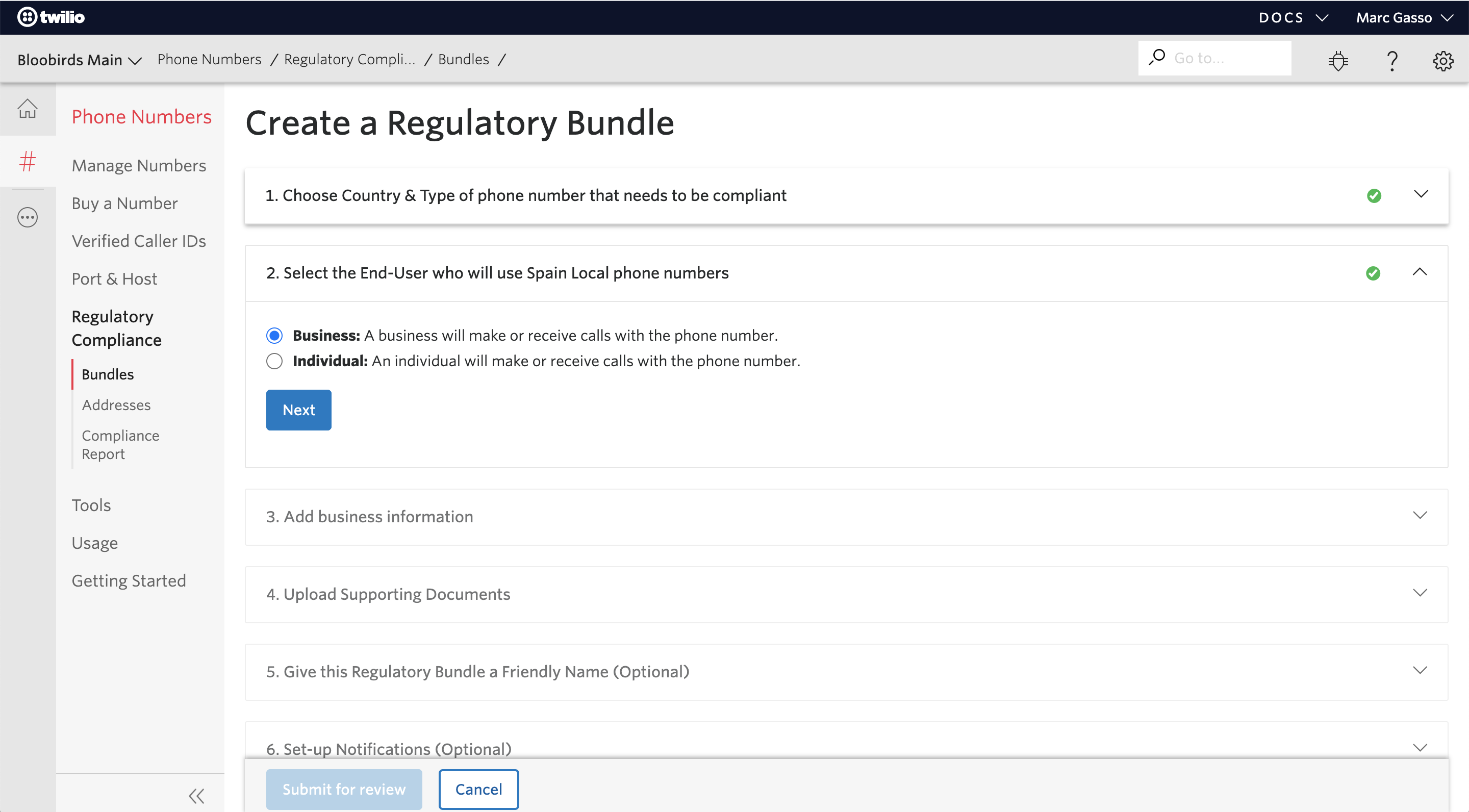 Fill in the Business information:
Business name: company's name
VAT number: type your company's VAT identification number
Business registration number: VAT number without the country prefix
Click on Next.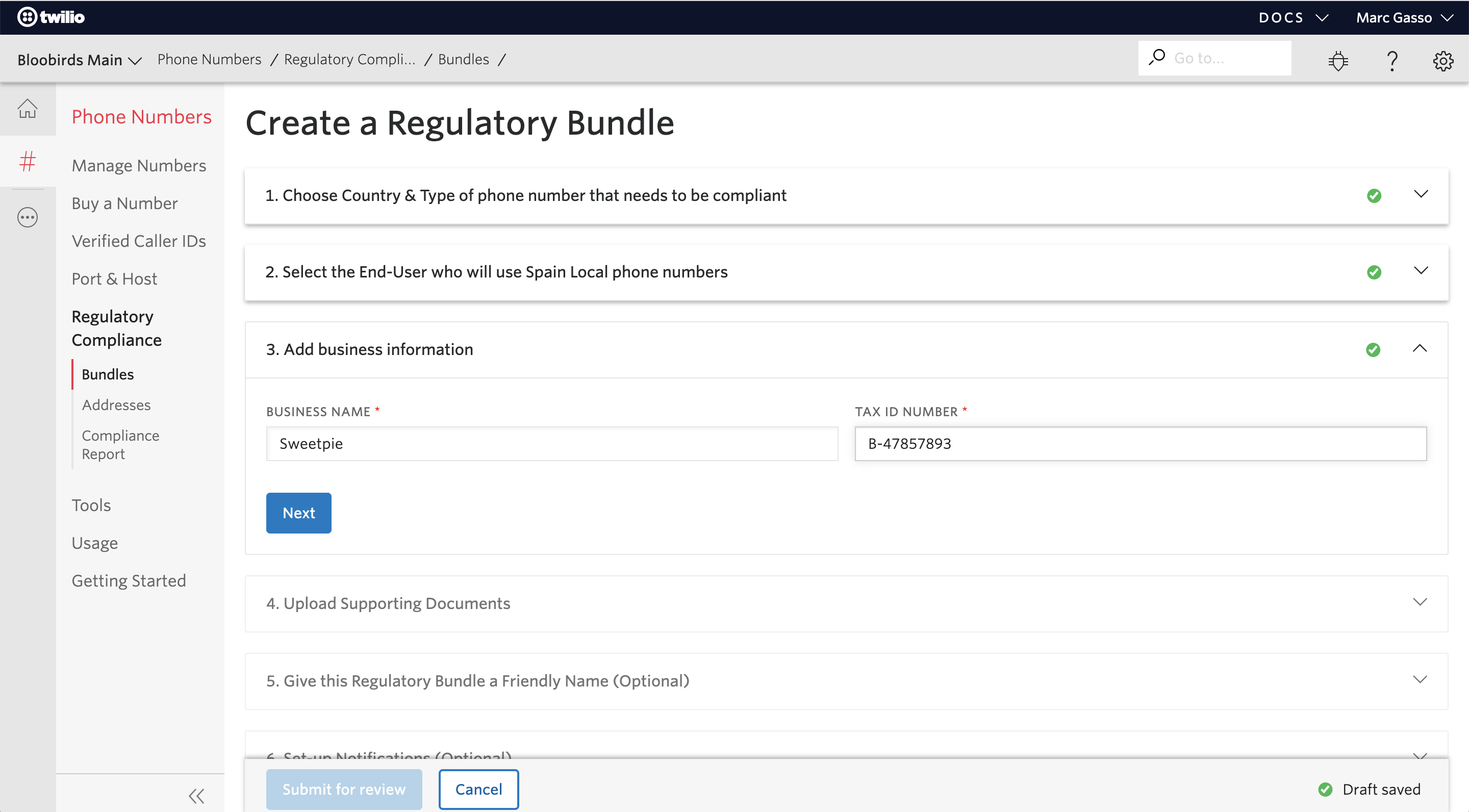 Add the supporting documentation. Here you can find the required supporting documentation required by country to confirm your identity. This includes usually the business registration.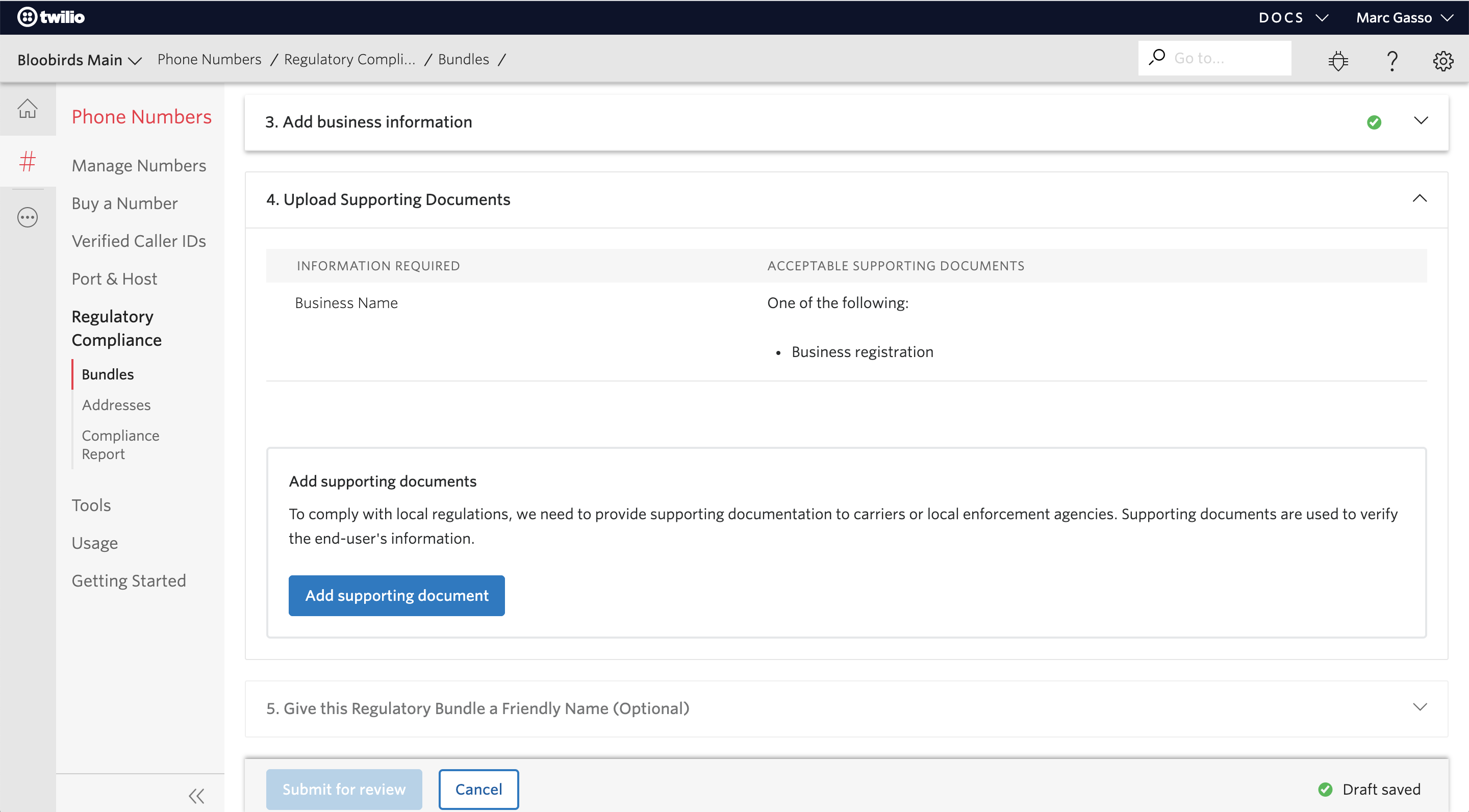 Upload the required information and click on Upload. Then click on Save.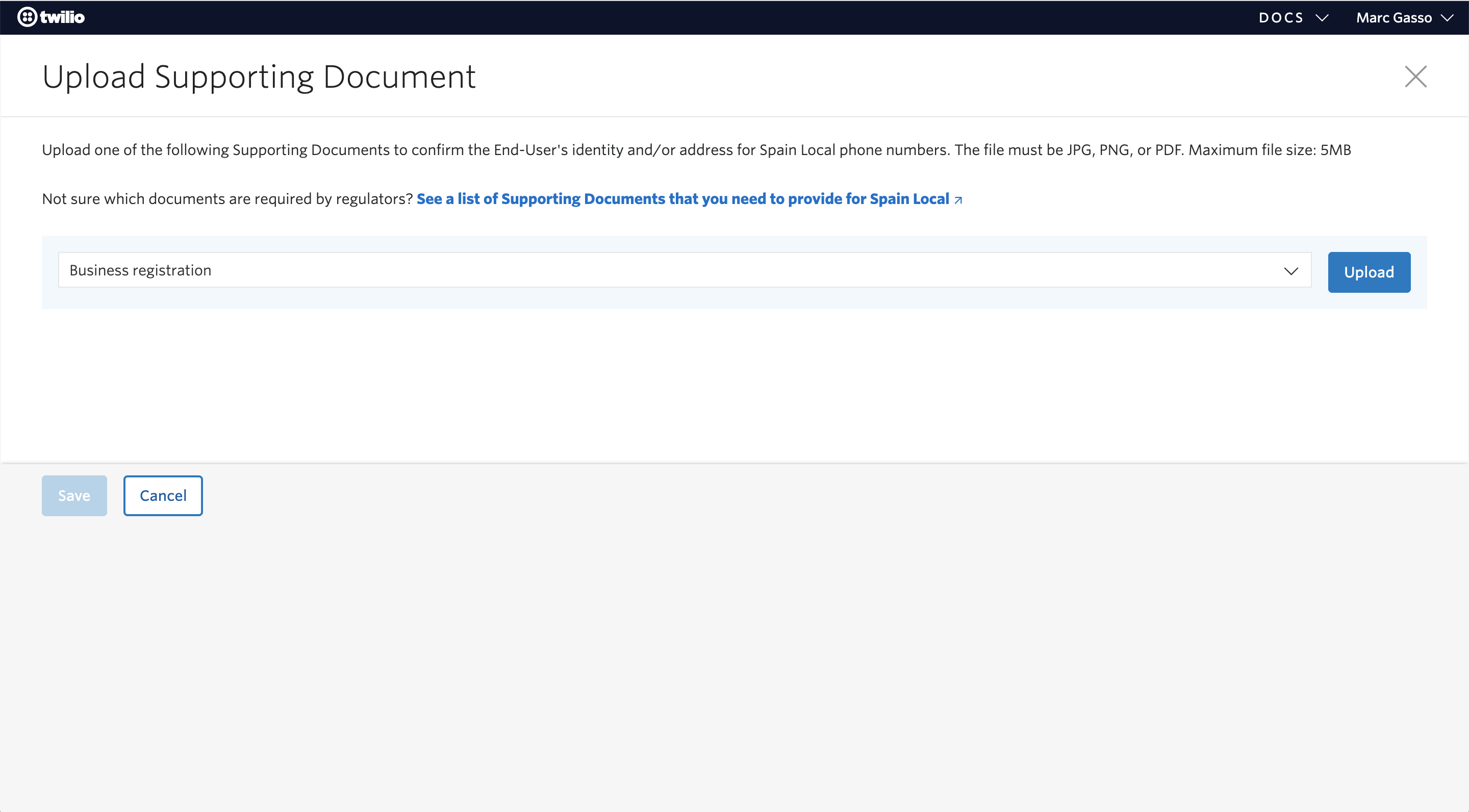 Assign a name to your bundle and click on Next.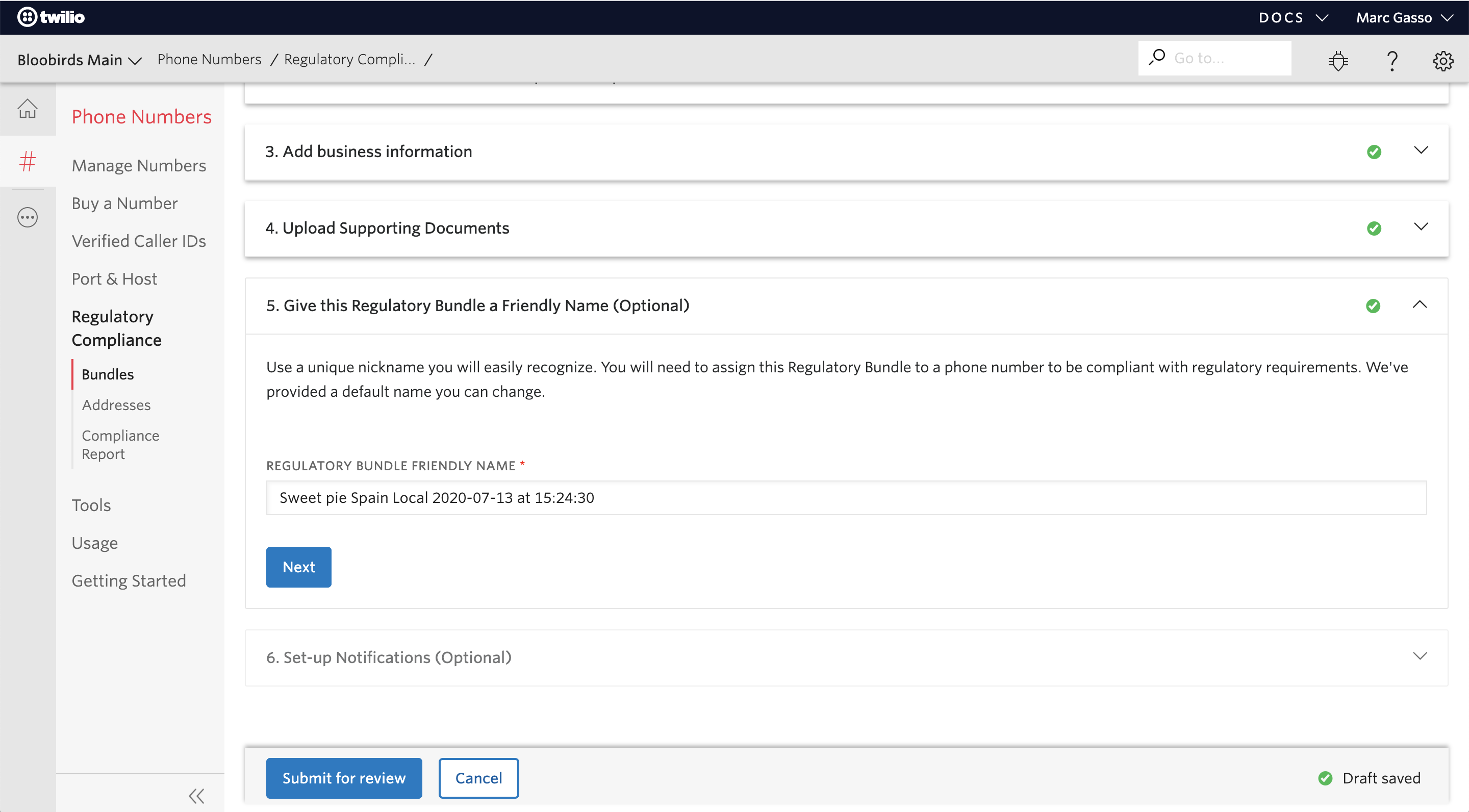 Include a notification's email address and click on Next.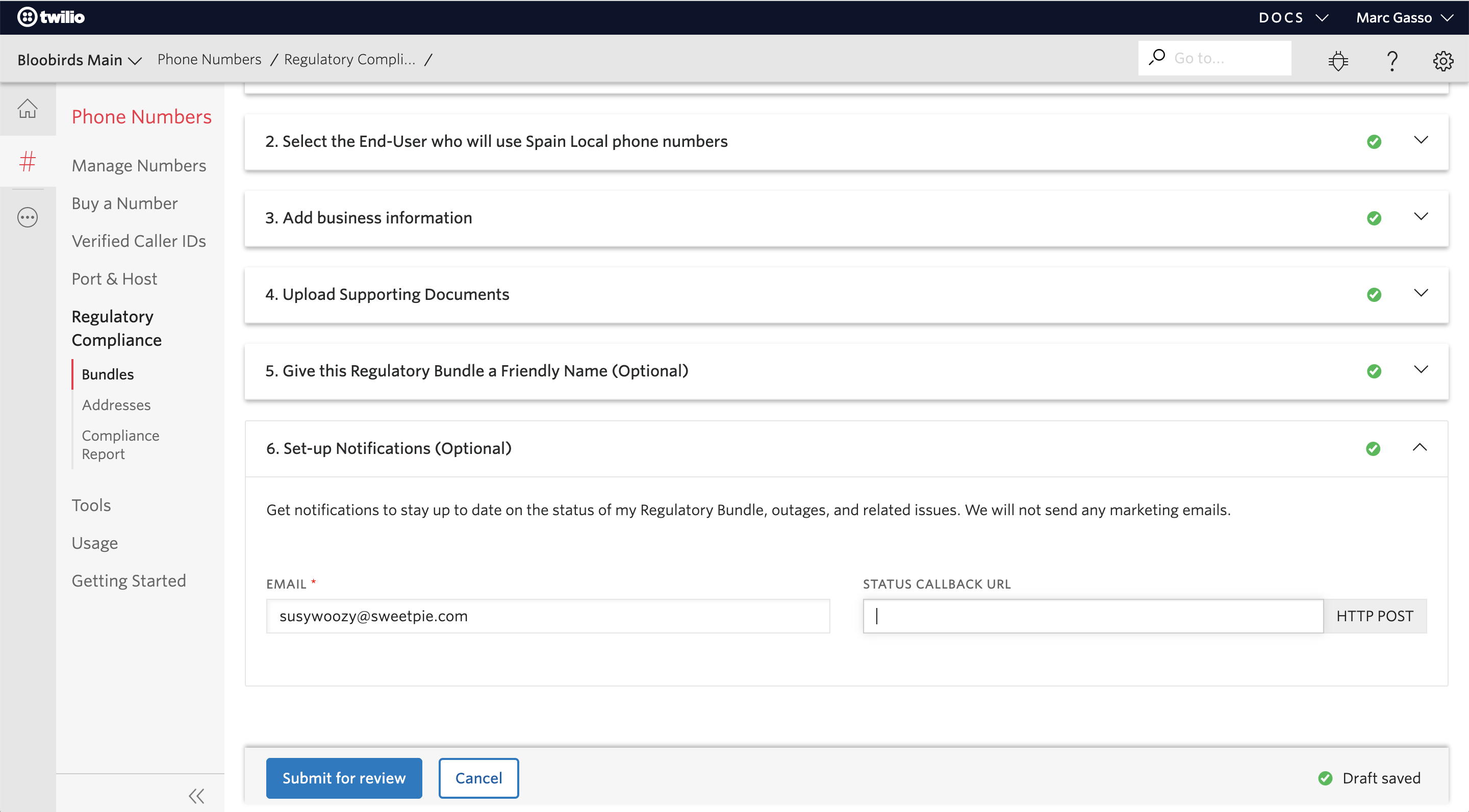 Click on Submit for Review.
Create an address
Now you will need to register your tax residence on Twilio, it is important that the name of the company and country is the same as you used to create the bundle (and matches exactly your tax documentation).
On the left menu click on the three dots (...) and select Phone numbers, click on Regulatory Compliance and then Addresses.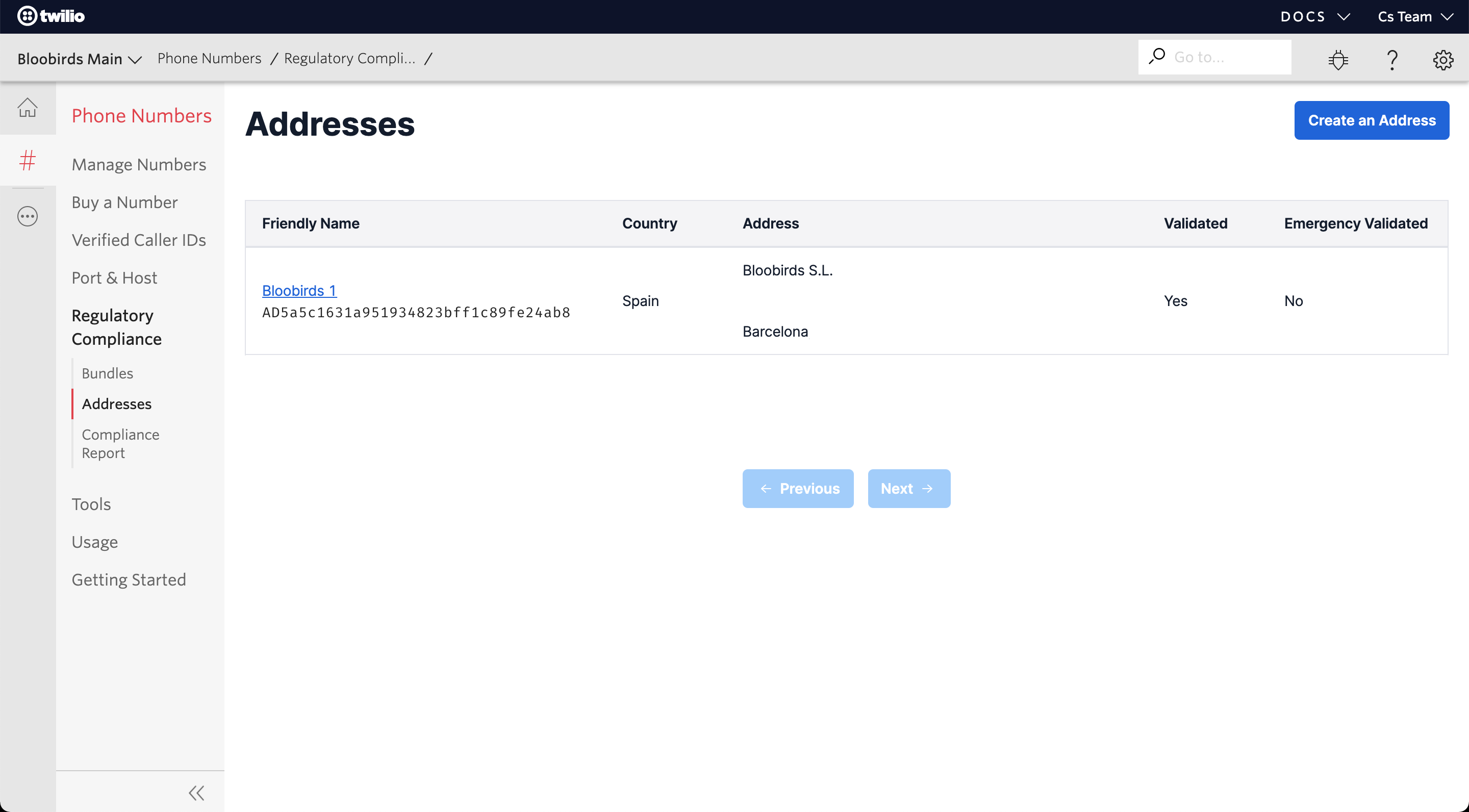 Click on Create an Address.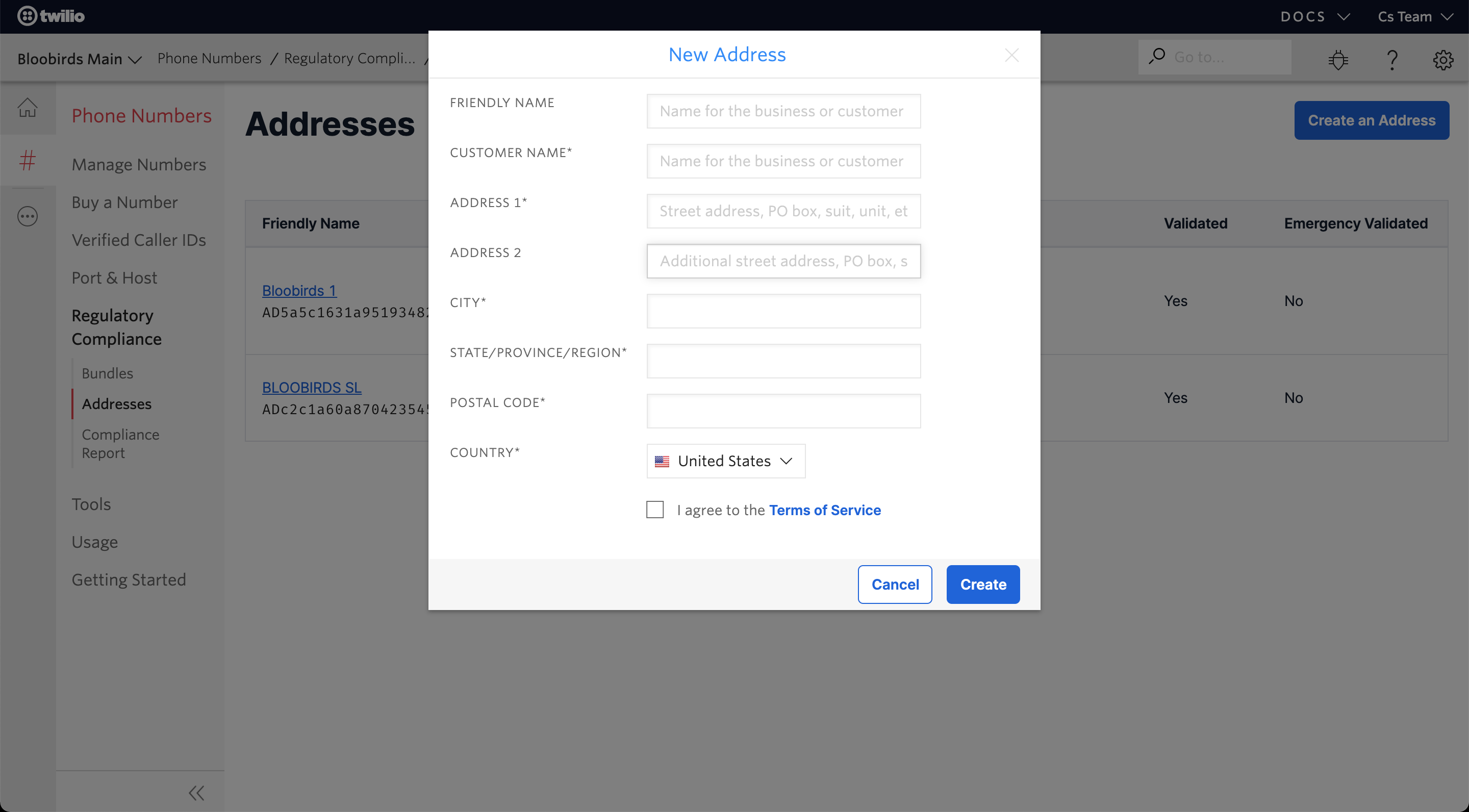 Fill in the required information and click on Create.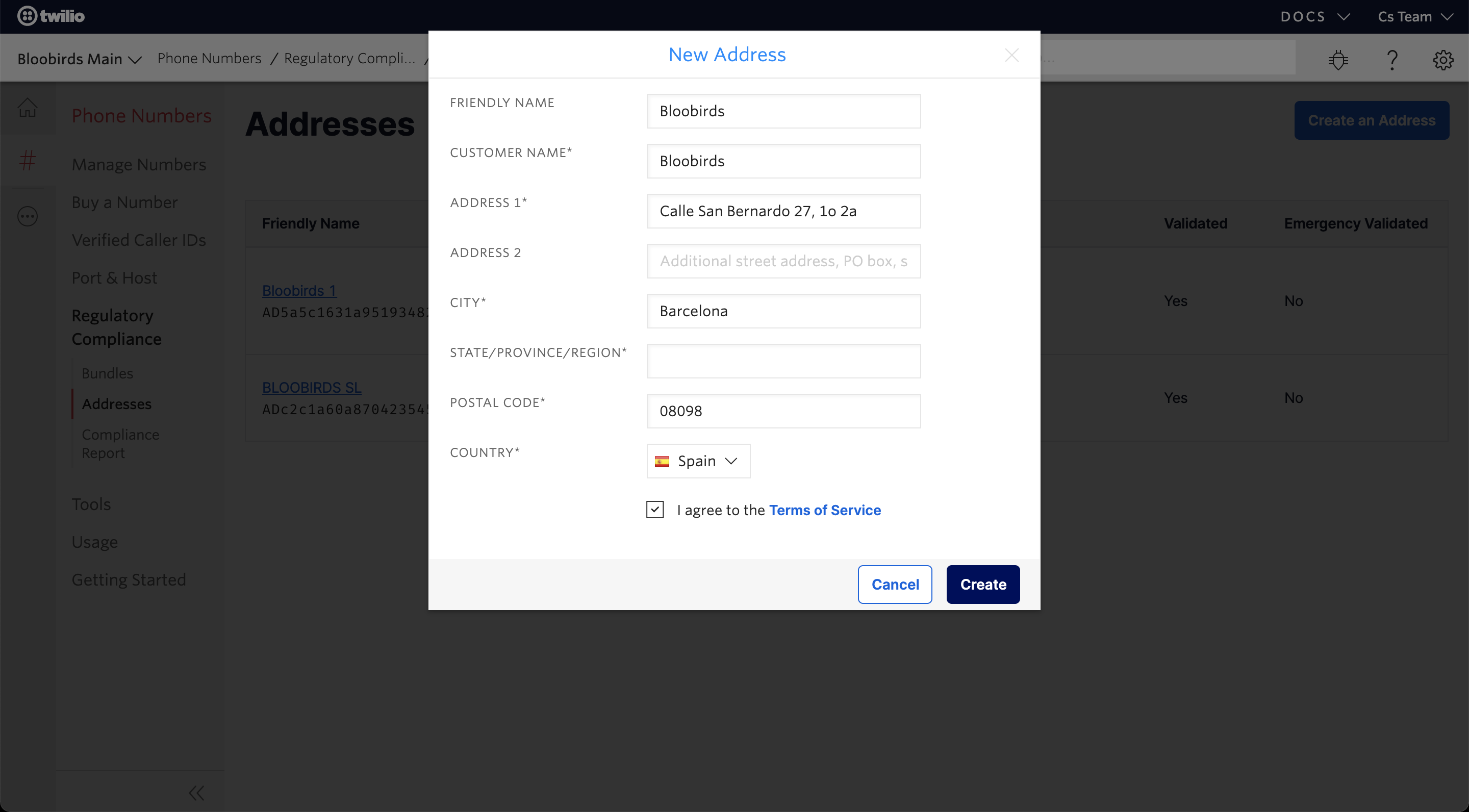 Create a billing account
Go to the Home and Dashboard section on the left menu.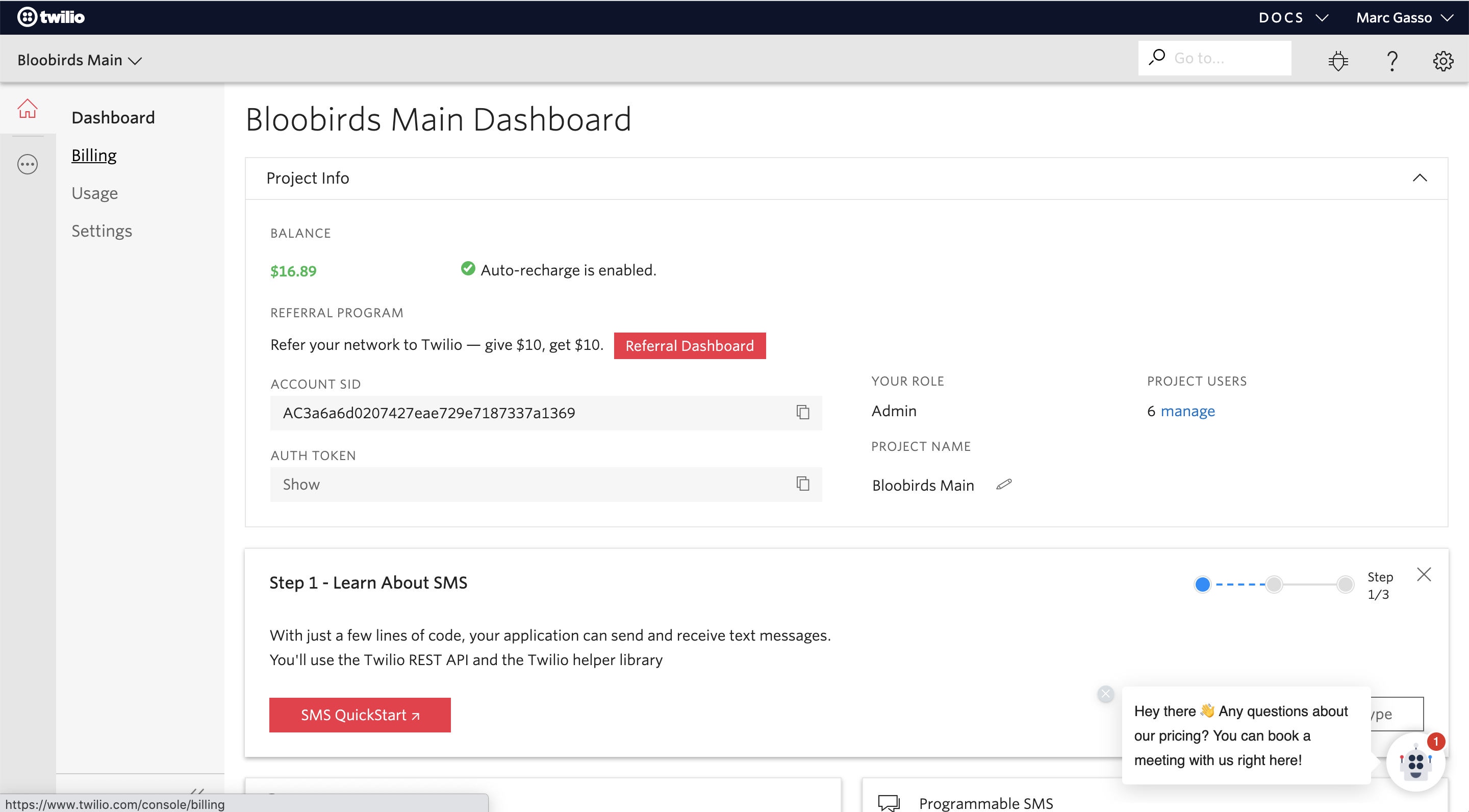 Select Billing then Overview and click on Upgrade now.
Fill in your company address information and click on Add and Continue.
Fill in your billing address or tick Same as Company Address if it is the same.
Add your payment method information and switch on Enabled so that your funds will be recharged automatically.
Click on Upgrade Account when completed.
Now you are ready to add this number on Bloobirds and start making calls.
Create an app
Type on the search bar app and select TwiML App.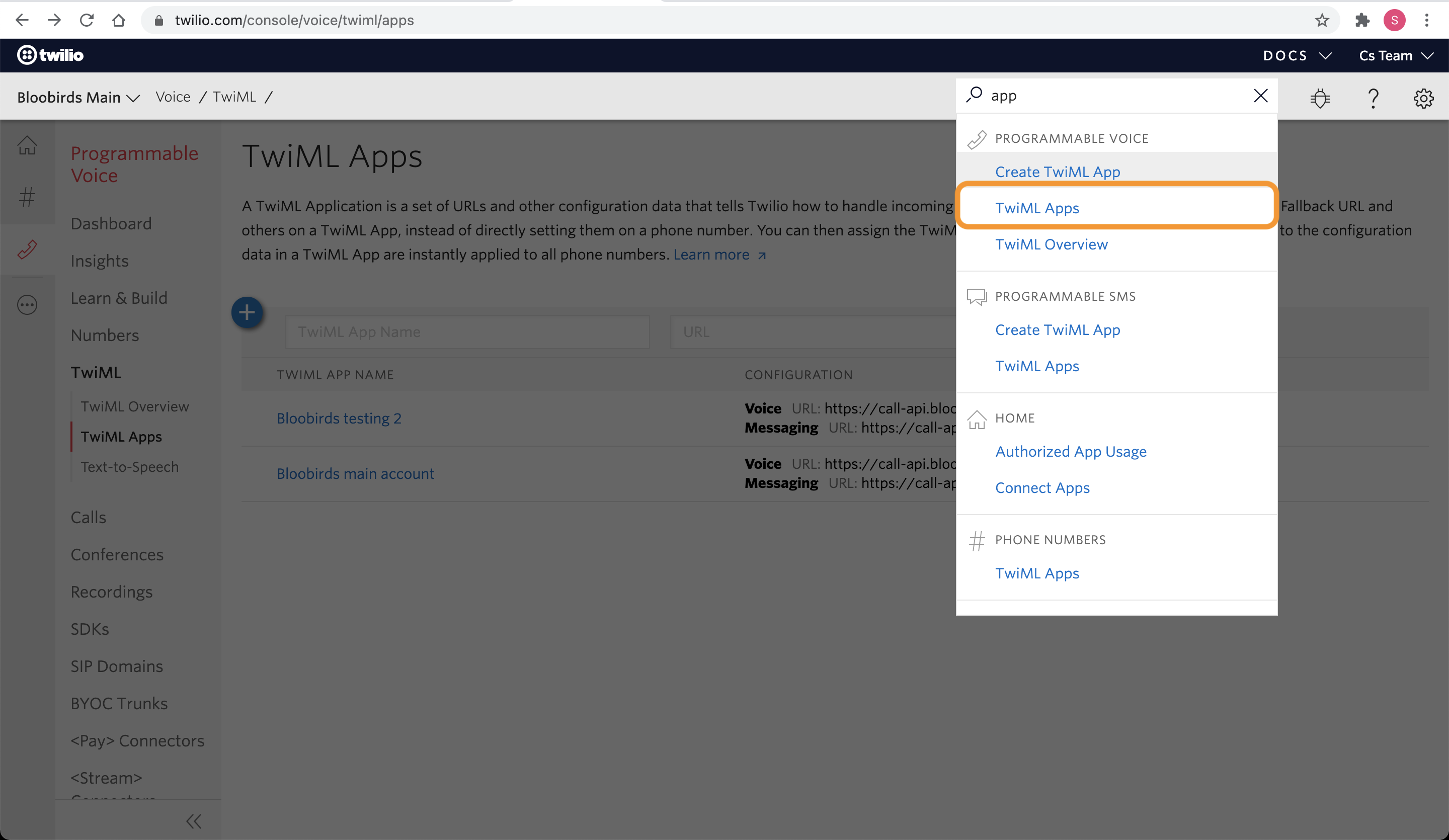 Click on the + sign.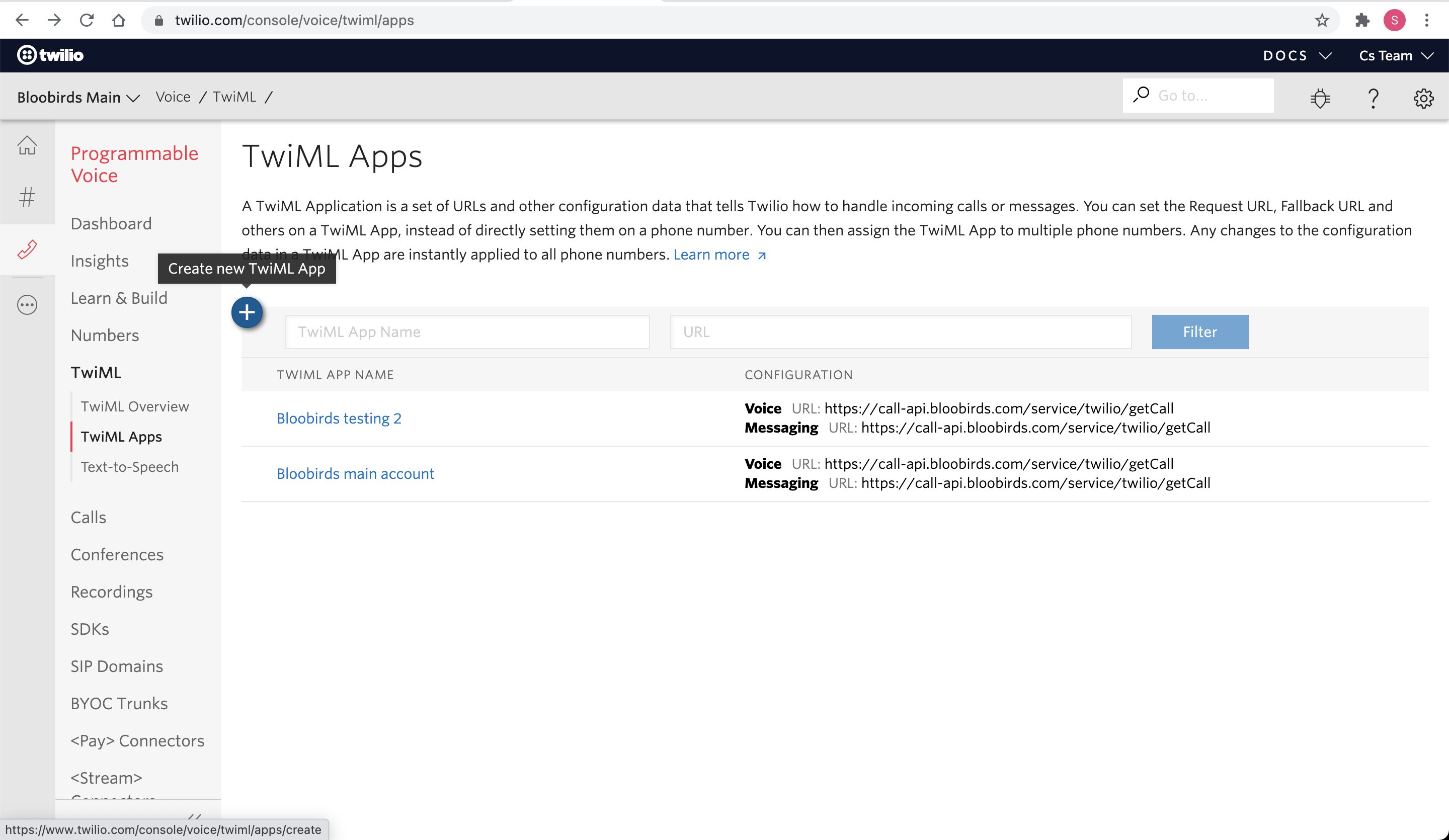 Fill in the form as shown below and click on Save.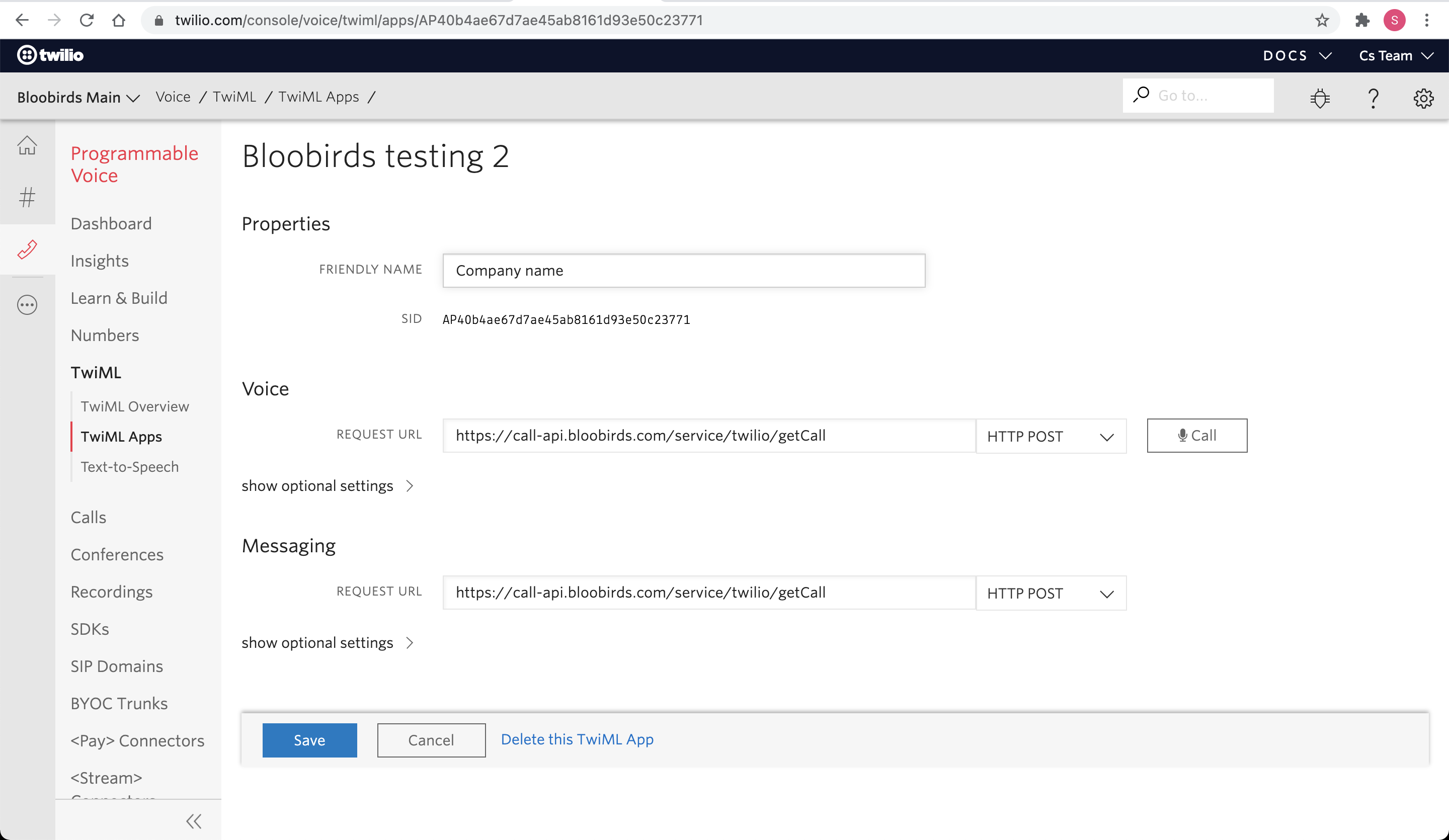 Add your number to Bloobirds
As a last step, to be able to start making calls you will need to connect the Twilio app and add this number to Bloobirds. On this article we explain you how.
Note that to be able to do this, you will need Account Admin permissions. Contact our support team if you have any questions.