For a LinkedIn message to be synchronised, the following requirements need to be fulfilled.
If you still have questions, our
support
team will be happy to assist you.
Bloobirds plug-in
The user needs to have installed the Bloobirds Chrome extension plug in.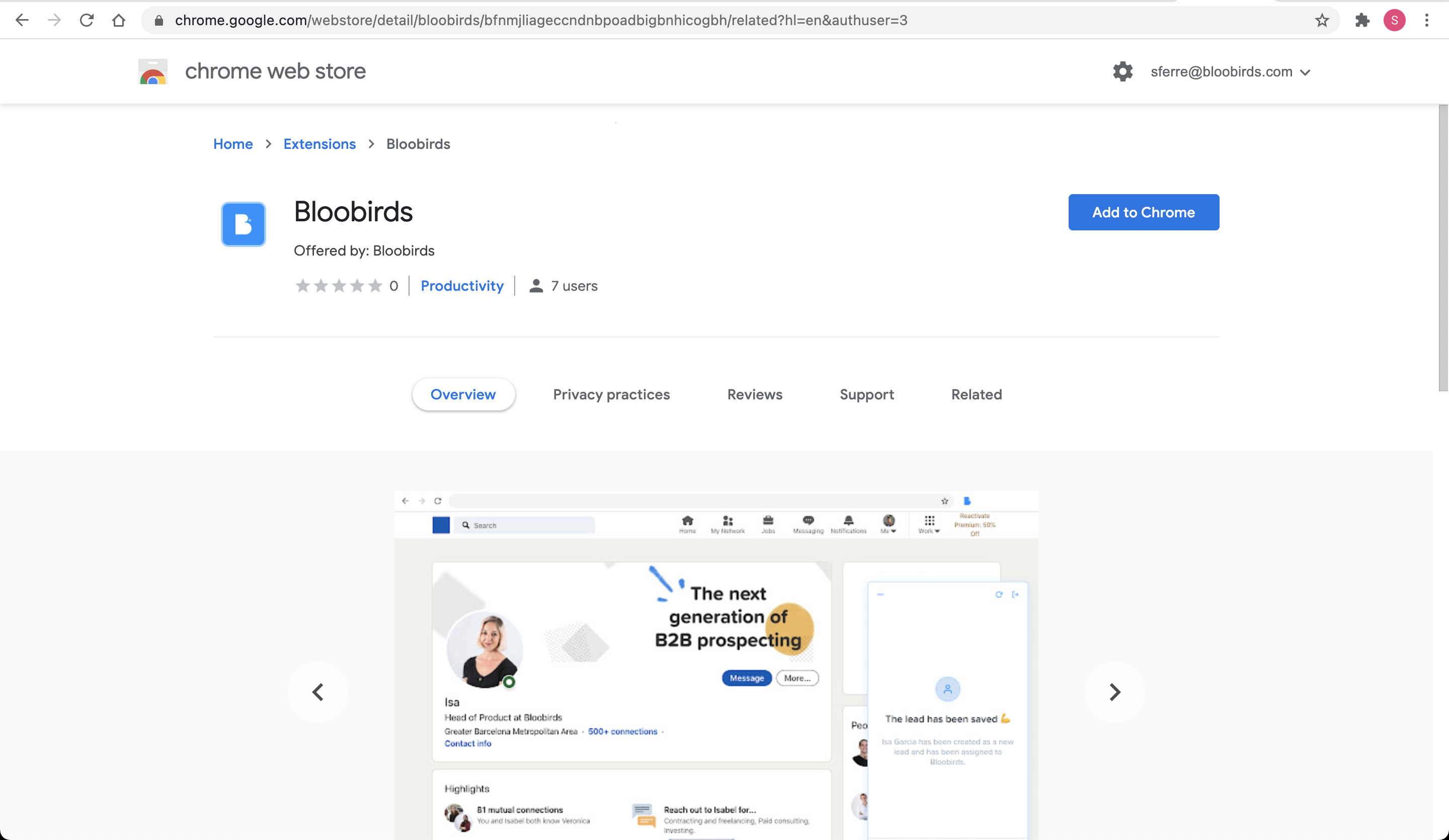 Click on Add to Chrome and then on Add extension.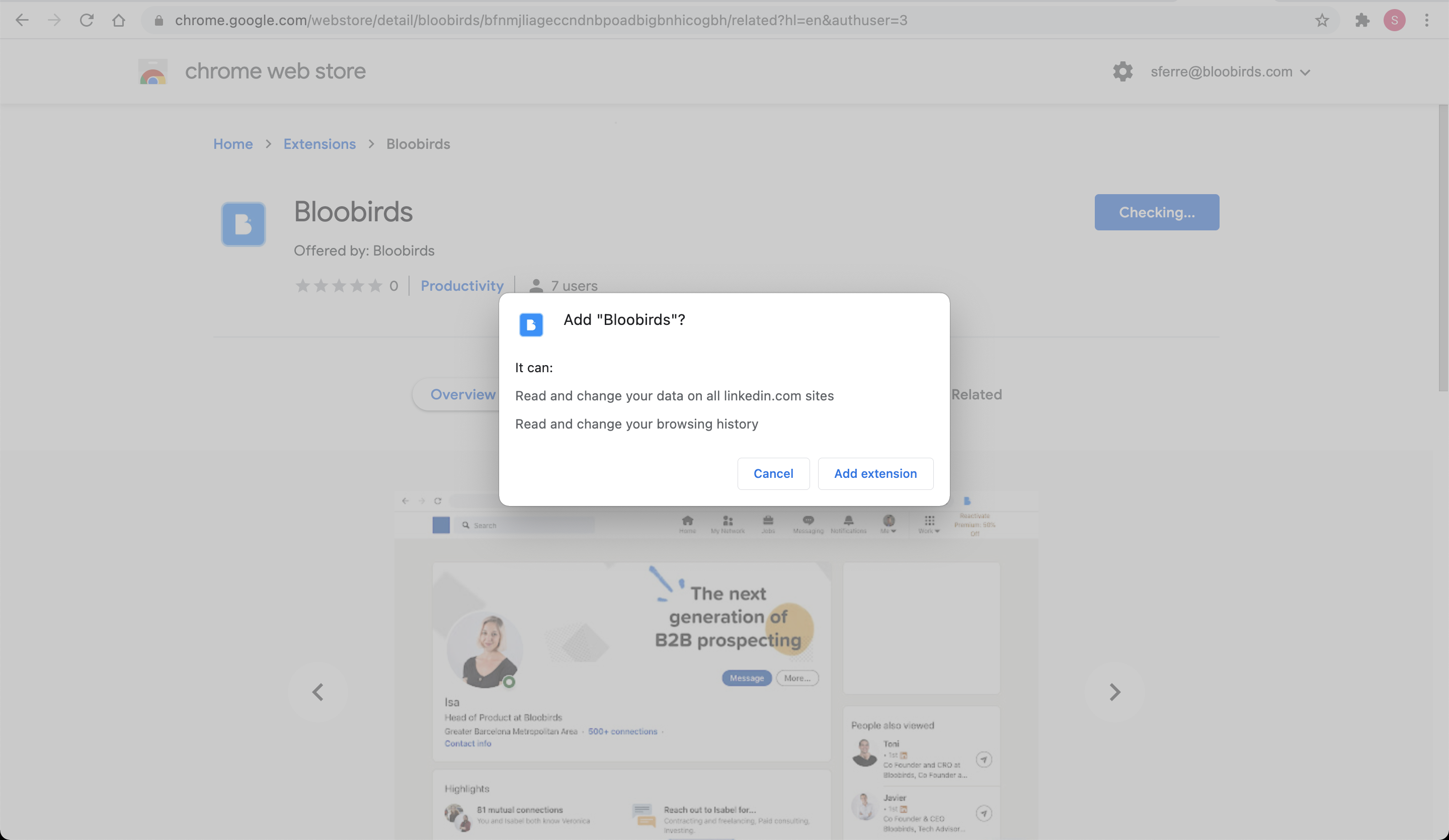 Log into LinkedIn
Log into your LinkedIn profile and click on the top right on the Bloobirds icon and log into your Bloobirds account.
Note that you will not be able to log into the extension if you have not first logged into your Linkedin profile.
Important!
Make sure your LinkedIn page is configured in English. You can change the language in Me > Language > English (English)
LinkedIn URL
The Linkedin URL of the lead needs to be included on the lead's profile.
Use the Bloobirds
Capture plug-in
, open the Linkedin tab on the lead's Linkedin profile.
Fill in the corresponding fields and click on + SAVE LEAD WITHOUT A COMPANY.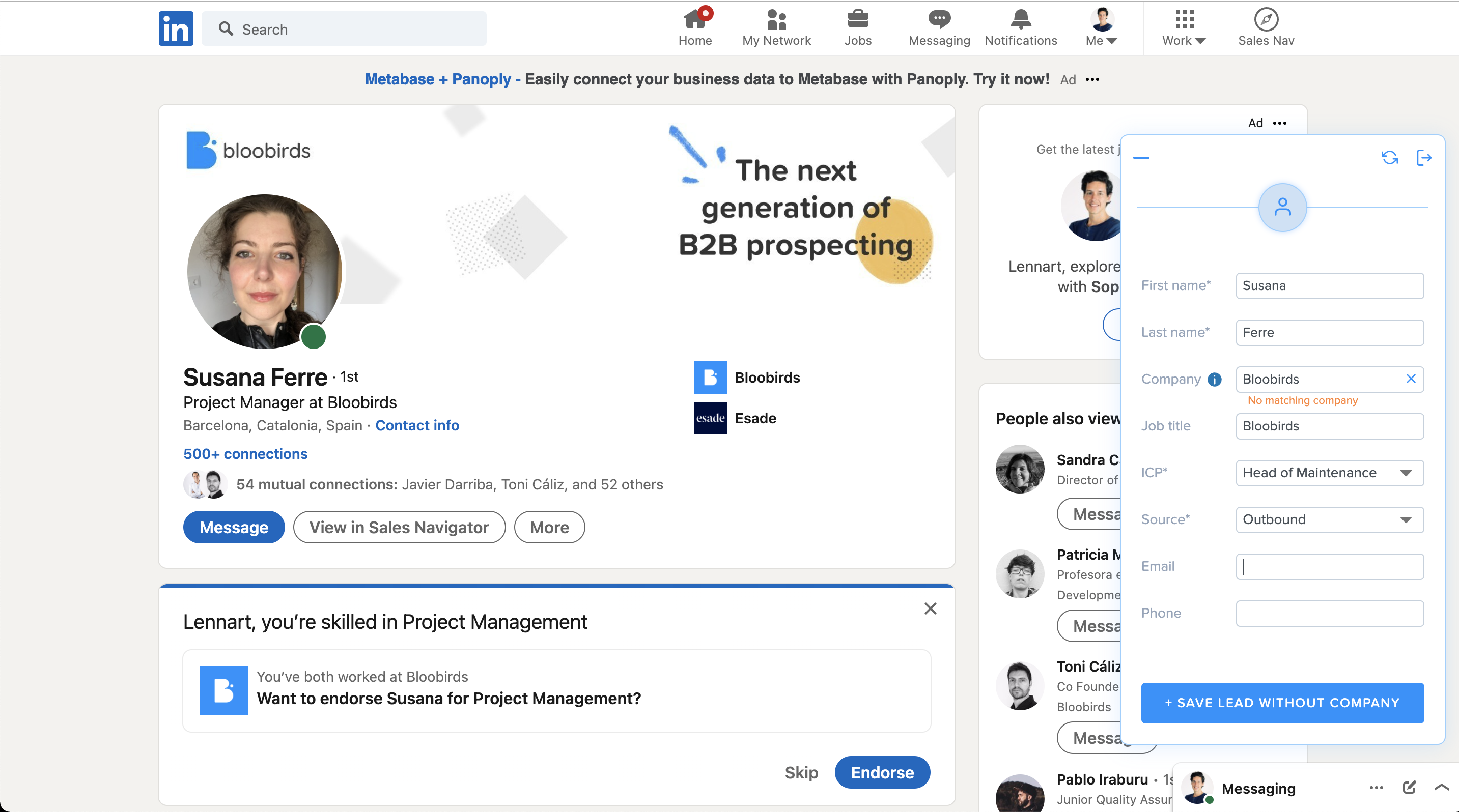 Or, if the company already exists on Bloobirds +SAVE LEAD ON COMPANY.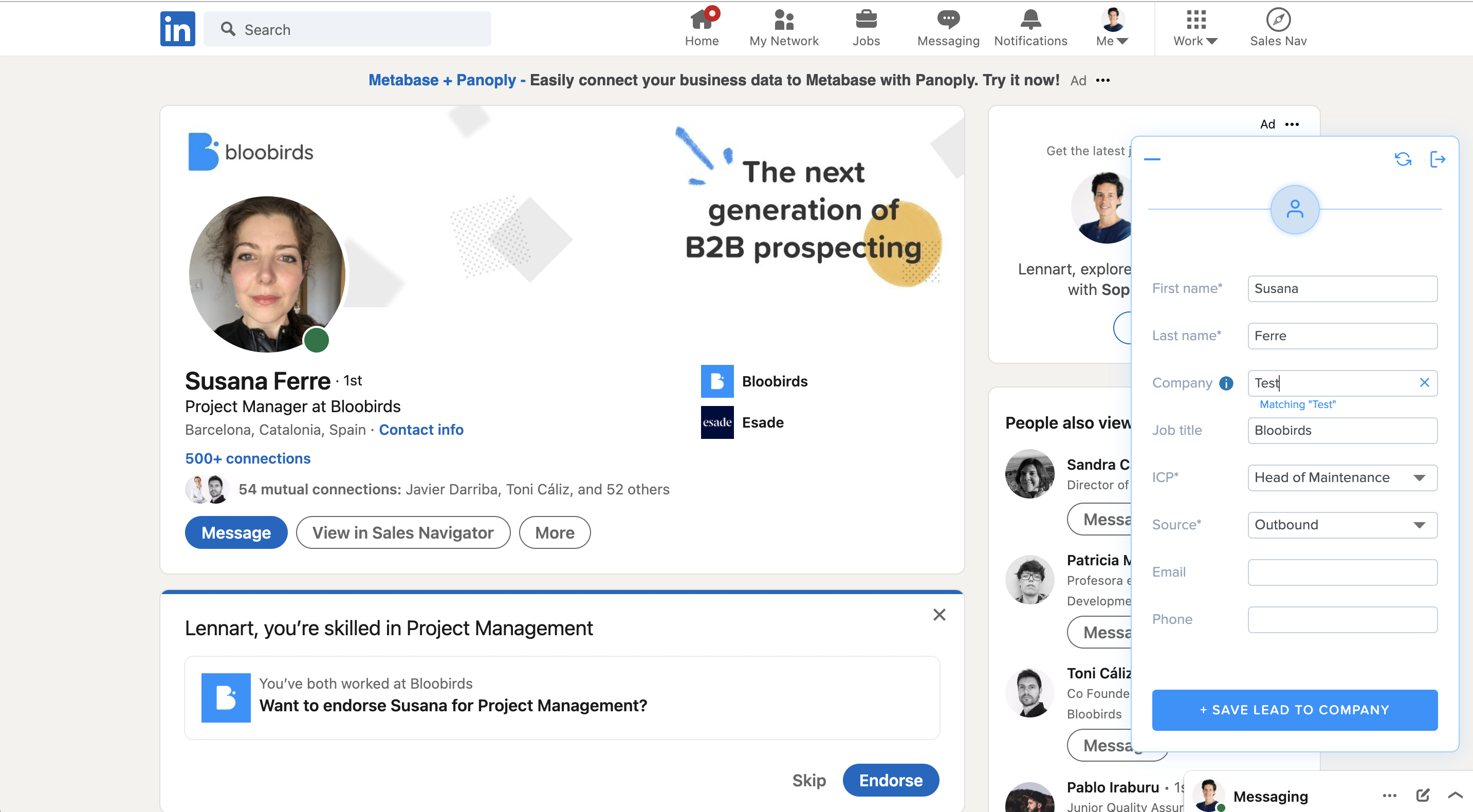 Or, you can also do it with a copy paste, click on the lead's name, a
window will pop up.
Include the lead's LinkedIn URL on the field LinkedIn URL profile and click on SAVE at the bottom.
Final check
Now you can write your LinkedIn messages to your lead.
Important!
To ensure your messages are sent in real time, make sure you send the messages from the messaging section.
And they will be registered in the company's Activity section on Bloobirds.
Watch out
If the Linked in messages are not being synchronised, open the LinkedIn messages conversation of the lead on a tab next to your Bloobirds tab, and press reload first the messaging tab and then Bloobirds app.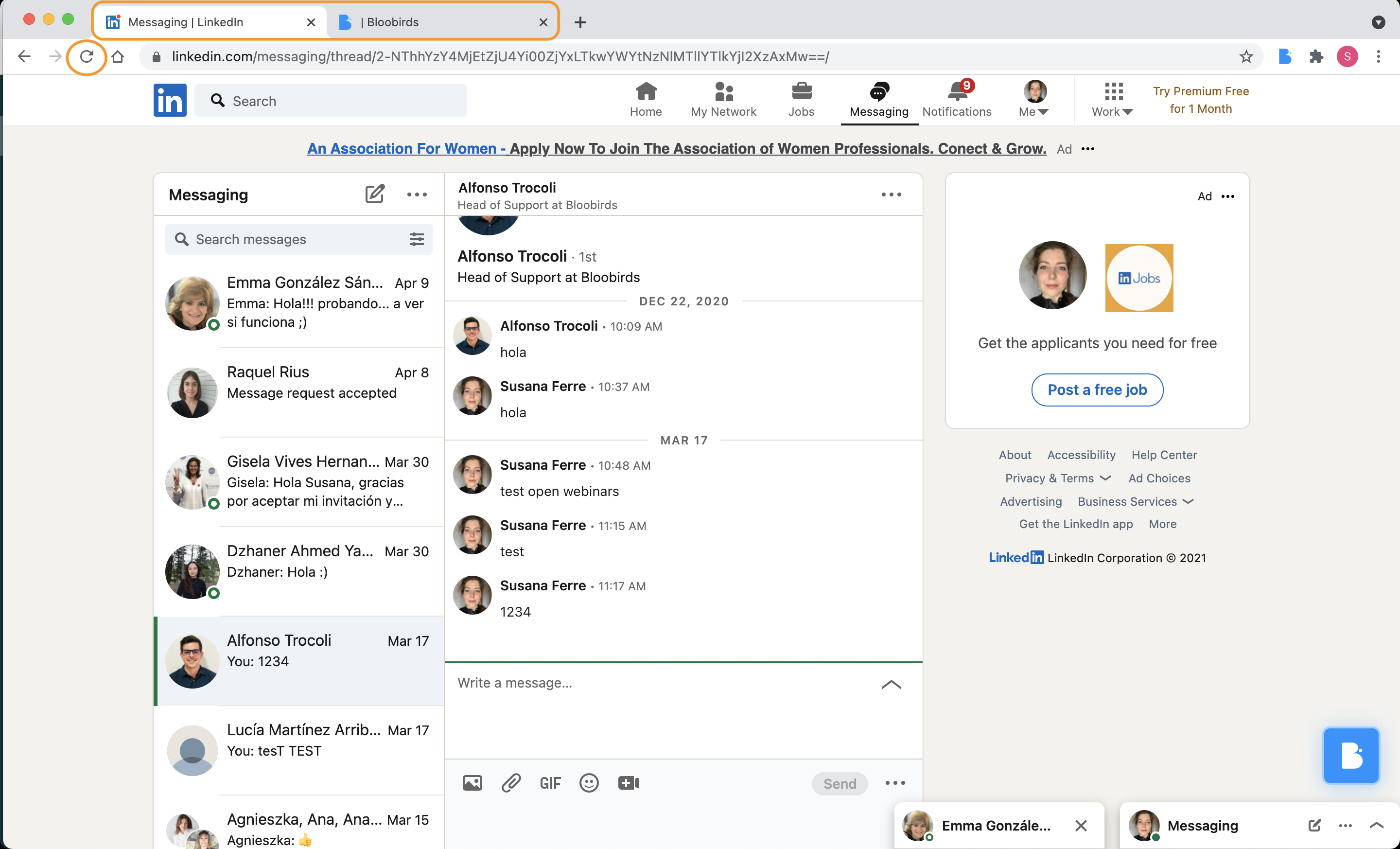 If after doing this, the messages are not synchronised, go to your LinkedIn messaging page, click on the Bloobirds icon on the top right and click on Clean cache.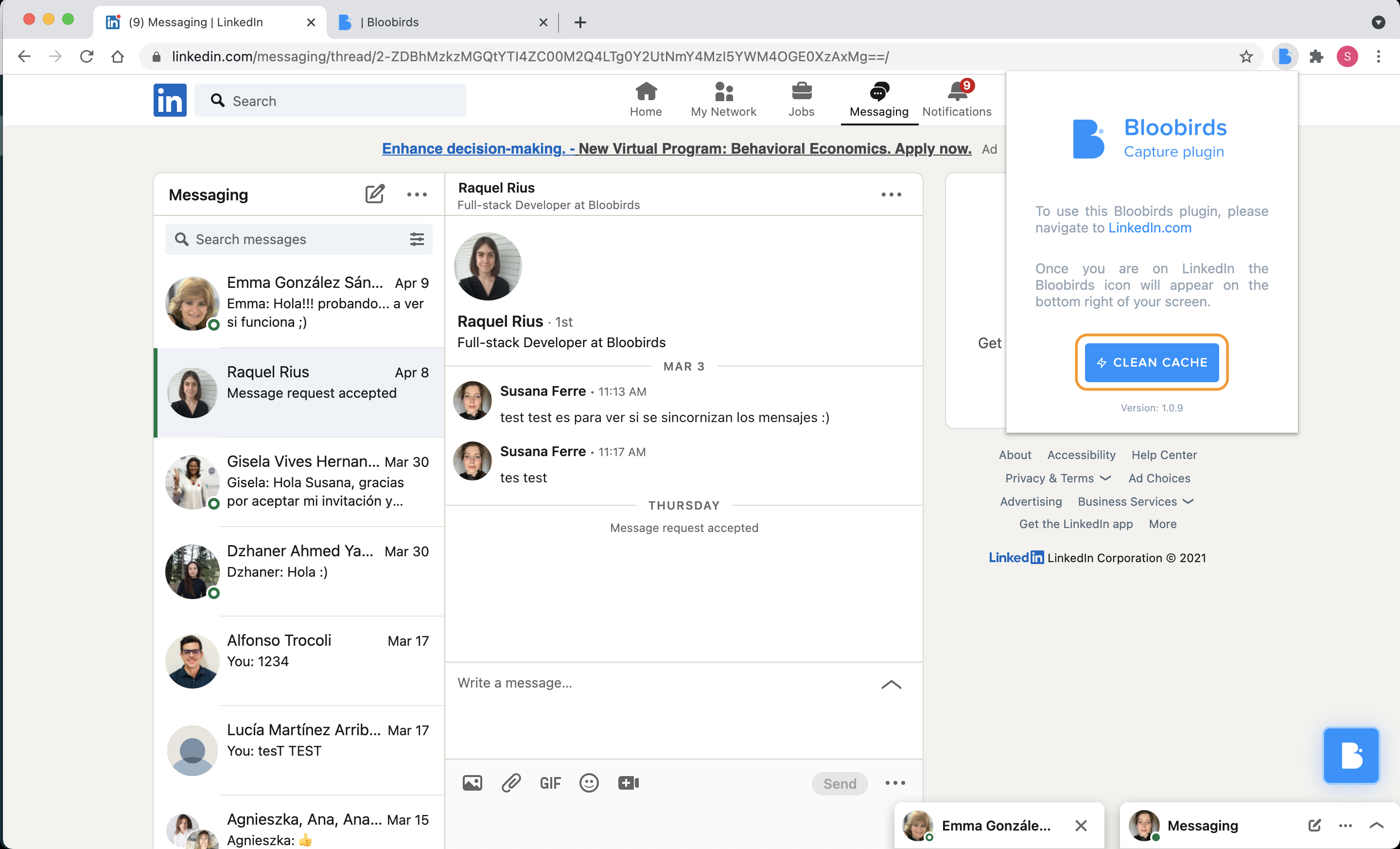 and then open the LinkedIn messages conversation on a tab next to your Bloobirds tab, and press reload.