What is it
The status of the company indicates how far this company has advanced through the sales pipeline.
It can be manually changed by the user or as a result of an activity.
How does it work
Manually
To manually change a company's status, access the company view and click on the name.
A window will pop up, click on EDIT COMPANY.
Choose the status you wish to change it to from the drop down menu on the field Status.
Scroll down to the end of the form and click on SAVE.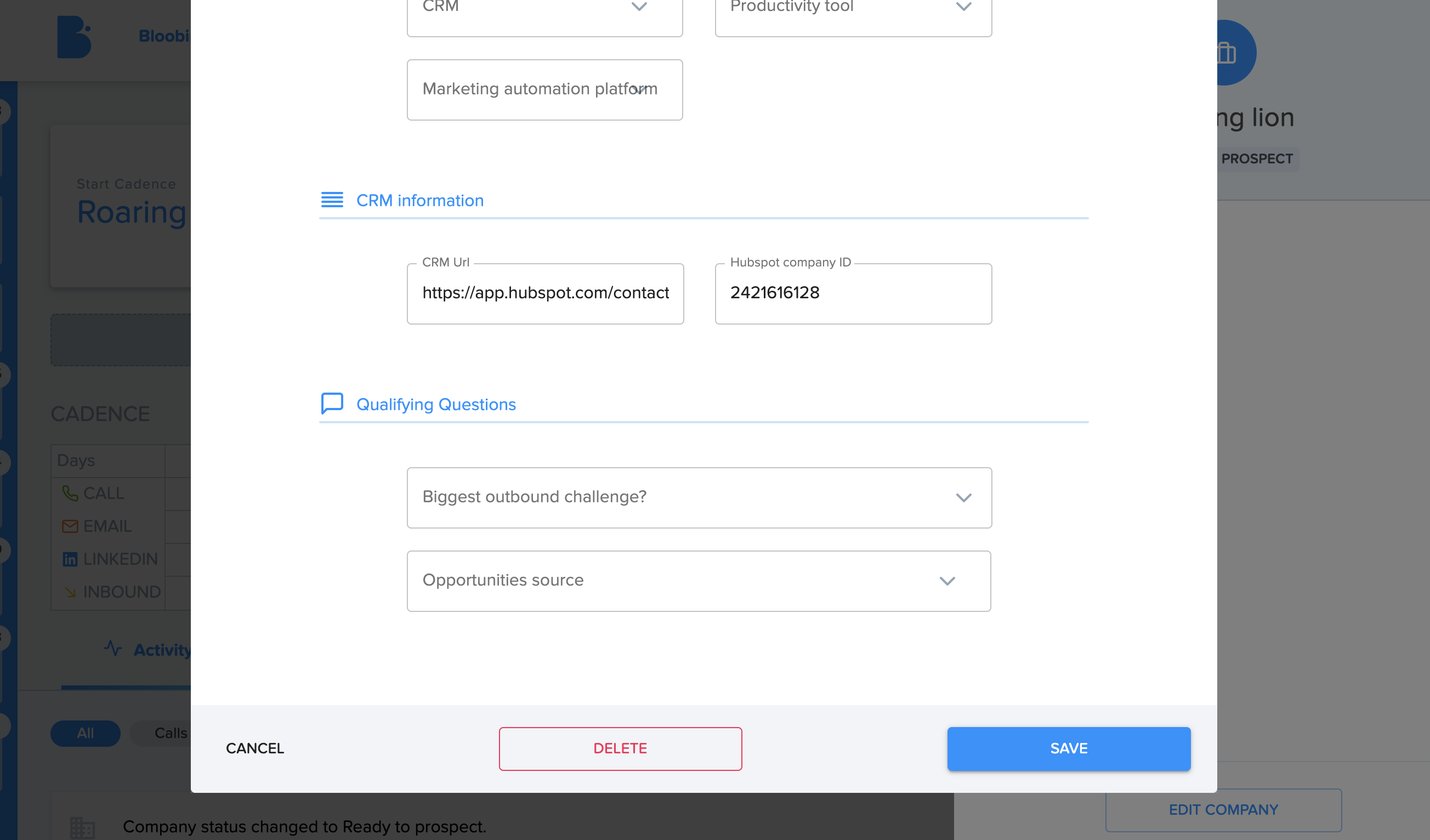 Activity result
From Backlog to Delivered, assign the company to a user.
From Delivered to Finding leads, add one lead to the company.
From Finding leads to Ready to prospect, CONFIRM LEADS.
From Ready to prospect to On prospection, make a first attempt.
From On prospection to Contacted, register a Correct contact with a lead.
From any status to Meeting, schedule a meeting with a lead.
From Meeting to Account, register a Qualified as a meeting result.