A next step is a task outside the cadence that is created manually by the user.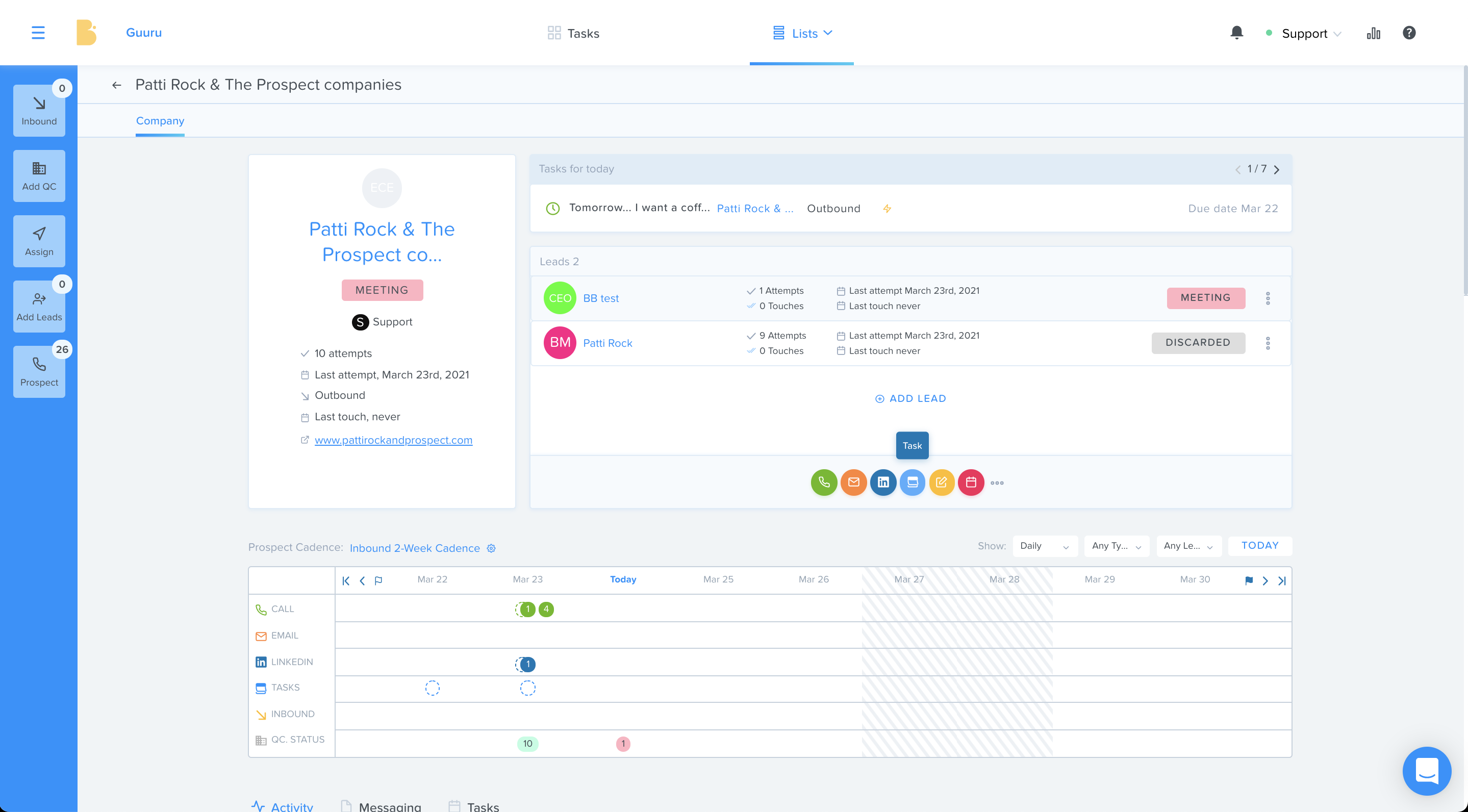 To always keep track of the companies you are prospecting, make sure you create at least one custom task before the cadence ends.
Otherwise, the company will disappear from your On cadence tab and will go to Inactive. However, if you have tasks scheduled into the future, these will show on Scheduled.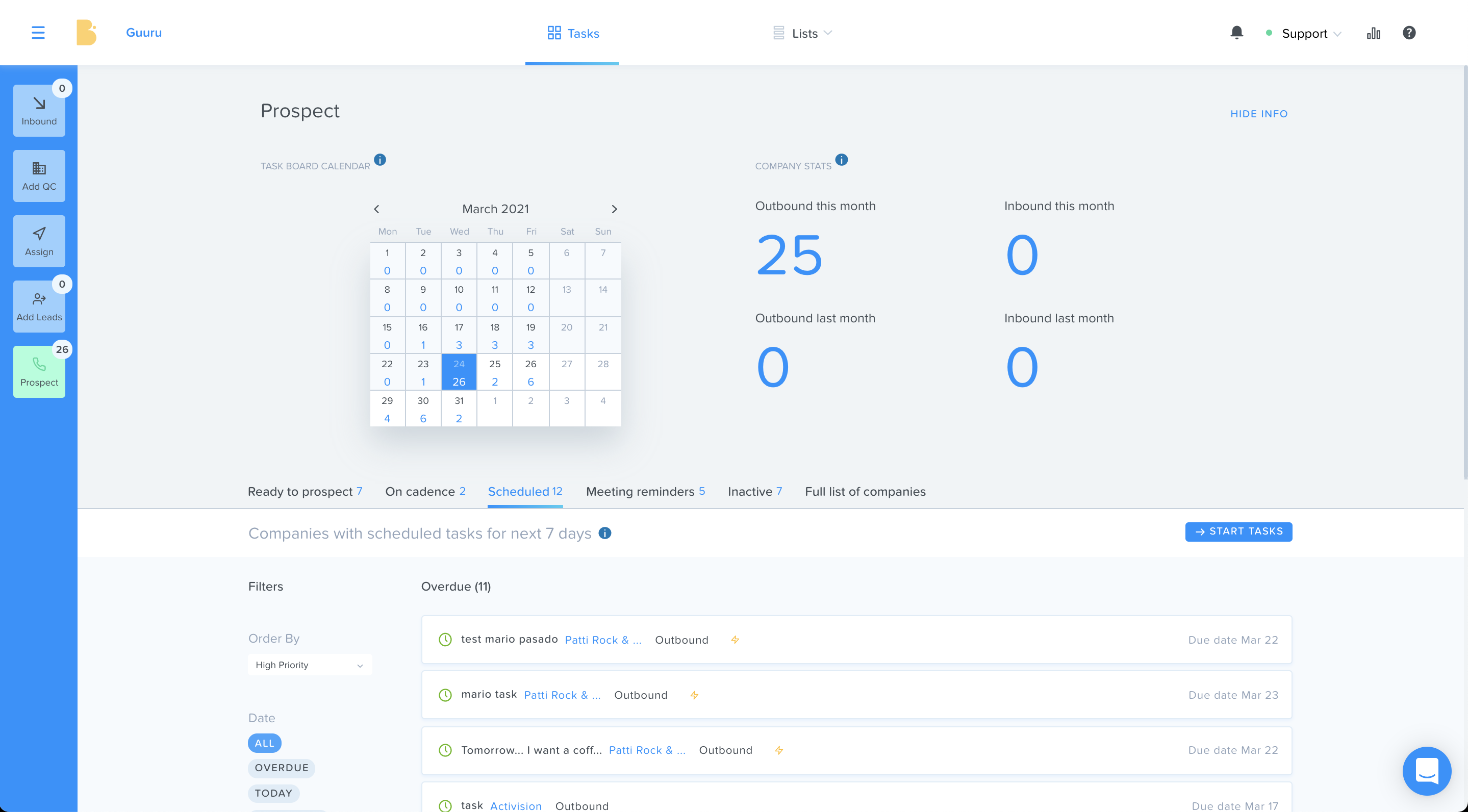 Create a next step
To create a custom task, go to the company view and click on the Task icon.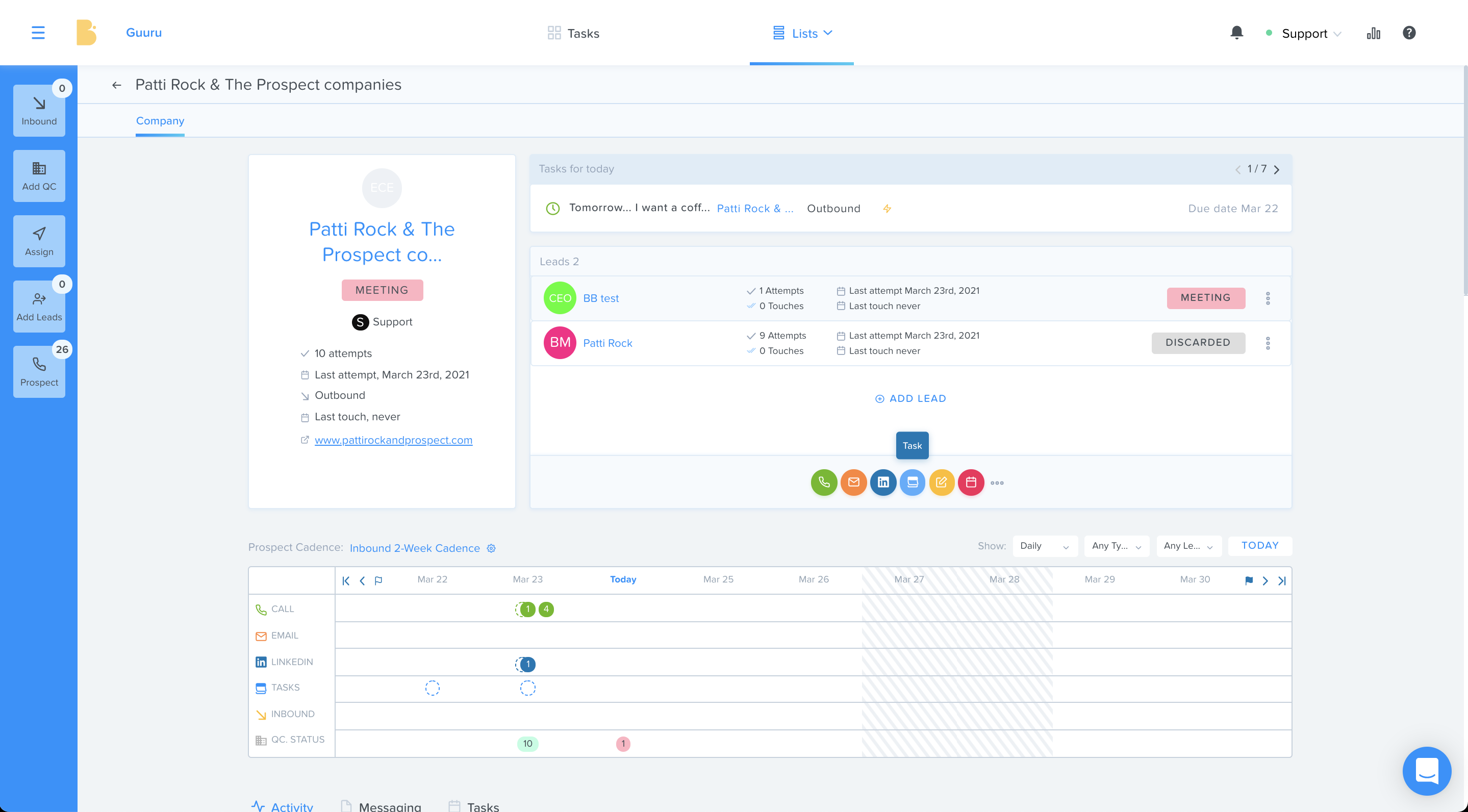 A form will pop up where you can fill in the task information: name, scheduled date, and lead. Click on SAVE.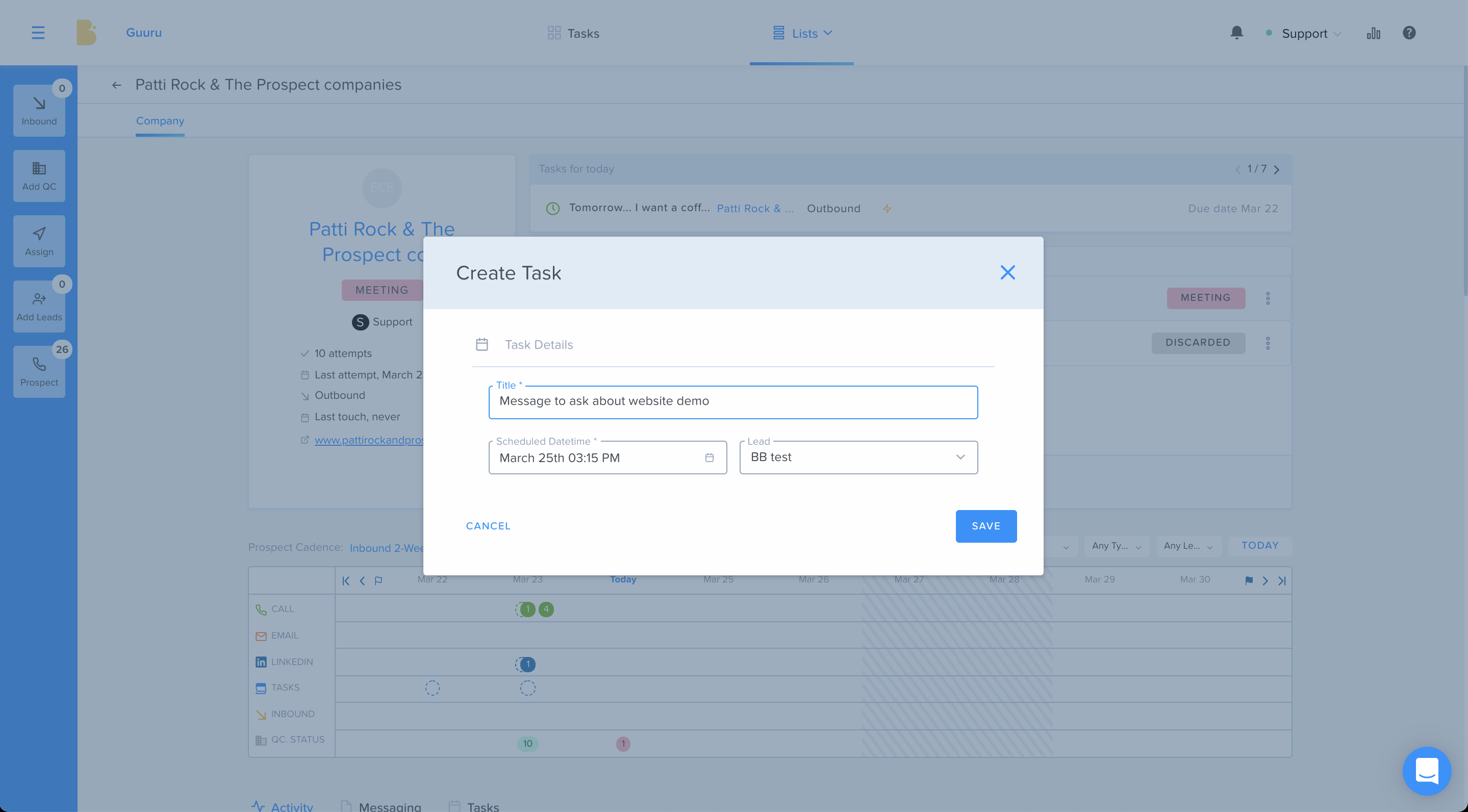 Bloobirds offers you the possibility to save it on your calendar.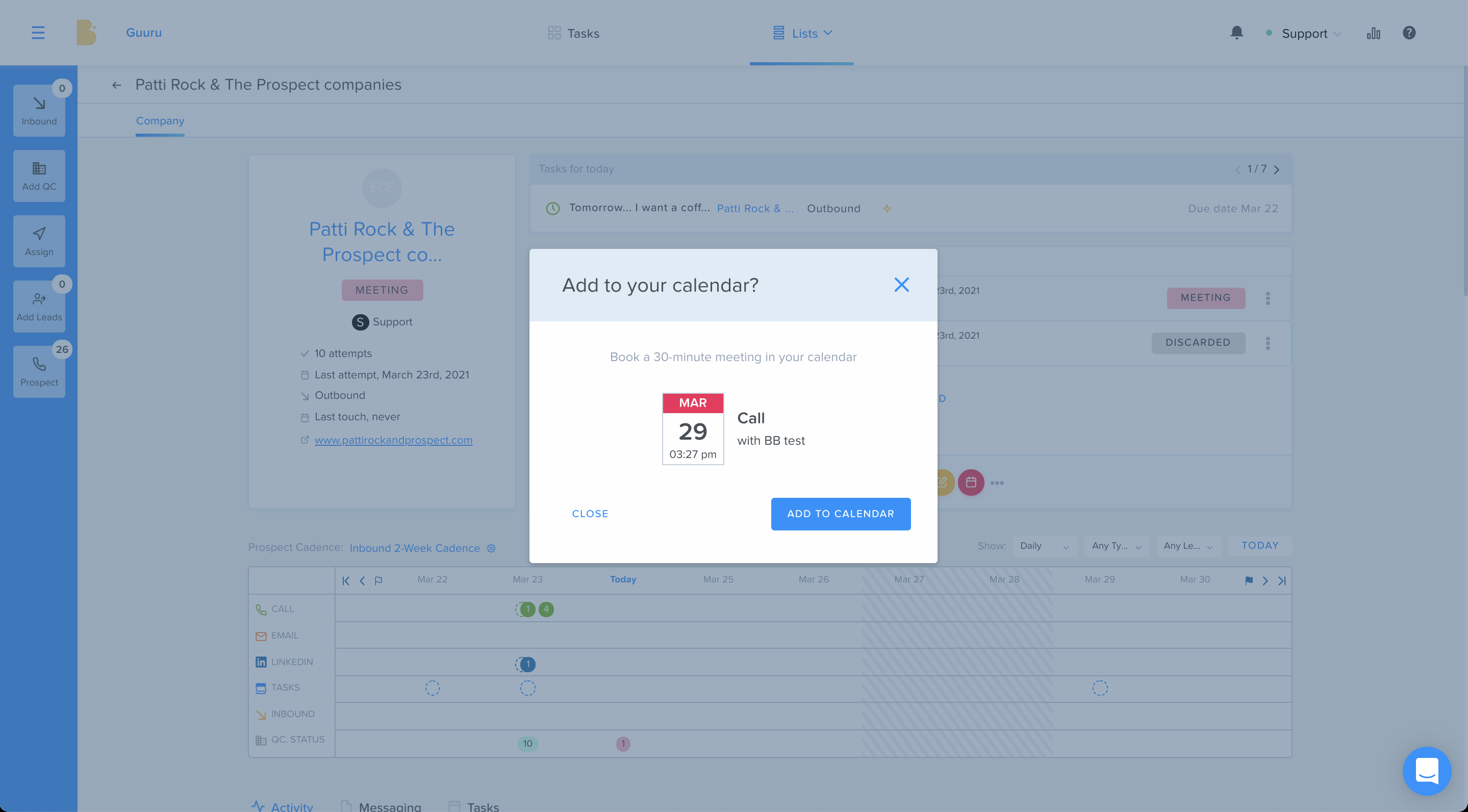 Follow up on it
The task will be registered and you will be able to see it on the cadence board.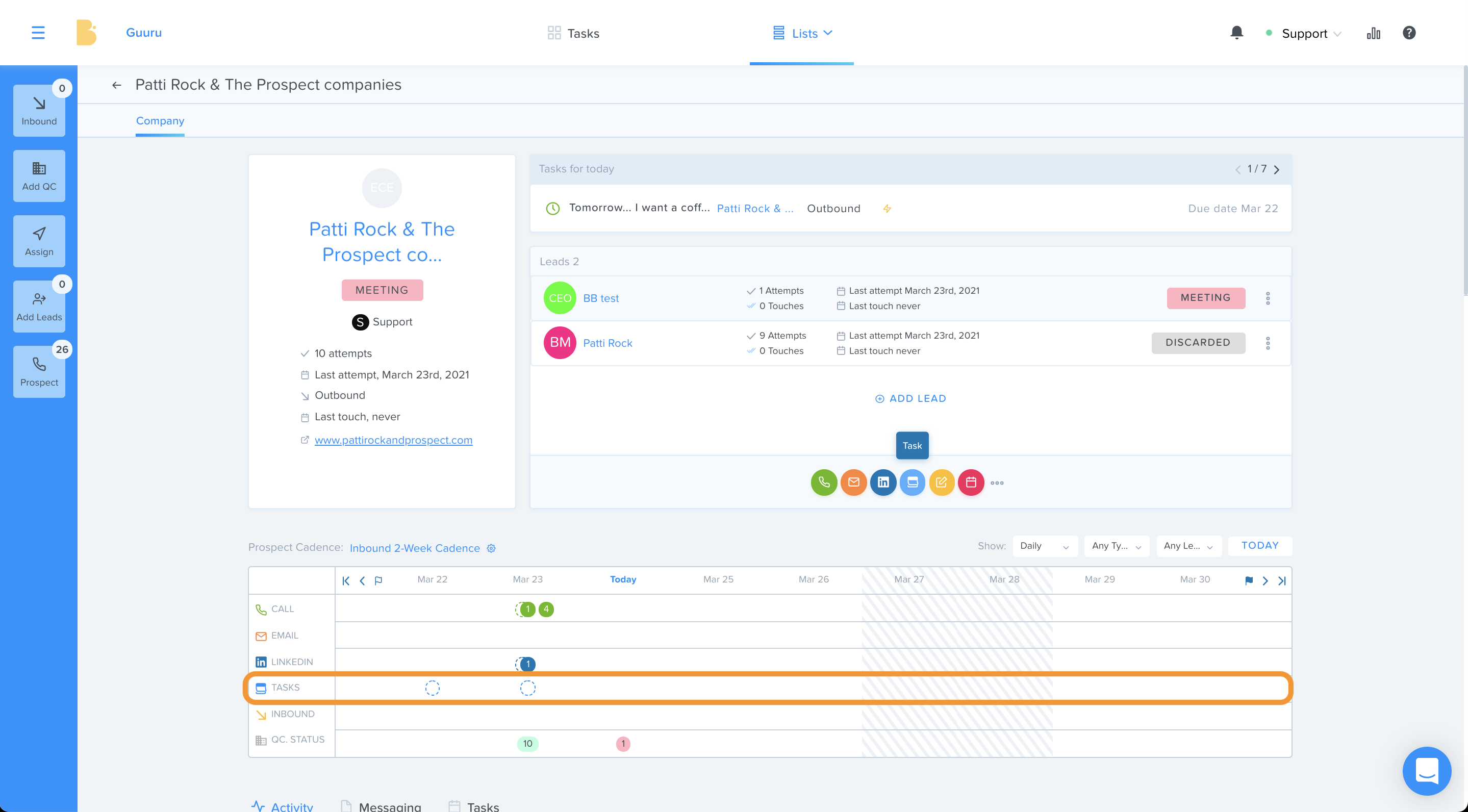 And also on the Prospect section under the tab Scheduled, if it is taking place over the next 7 days.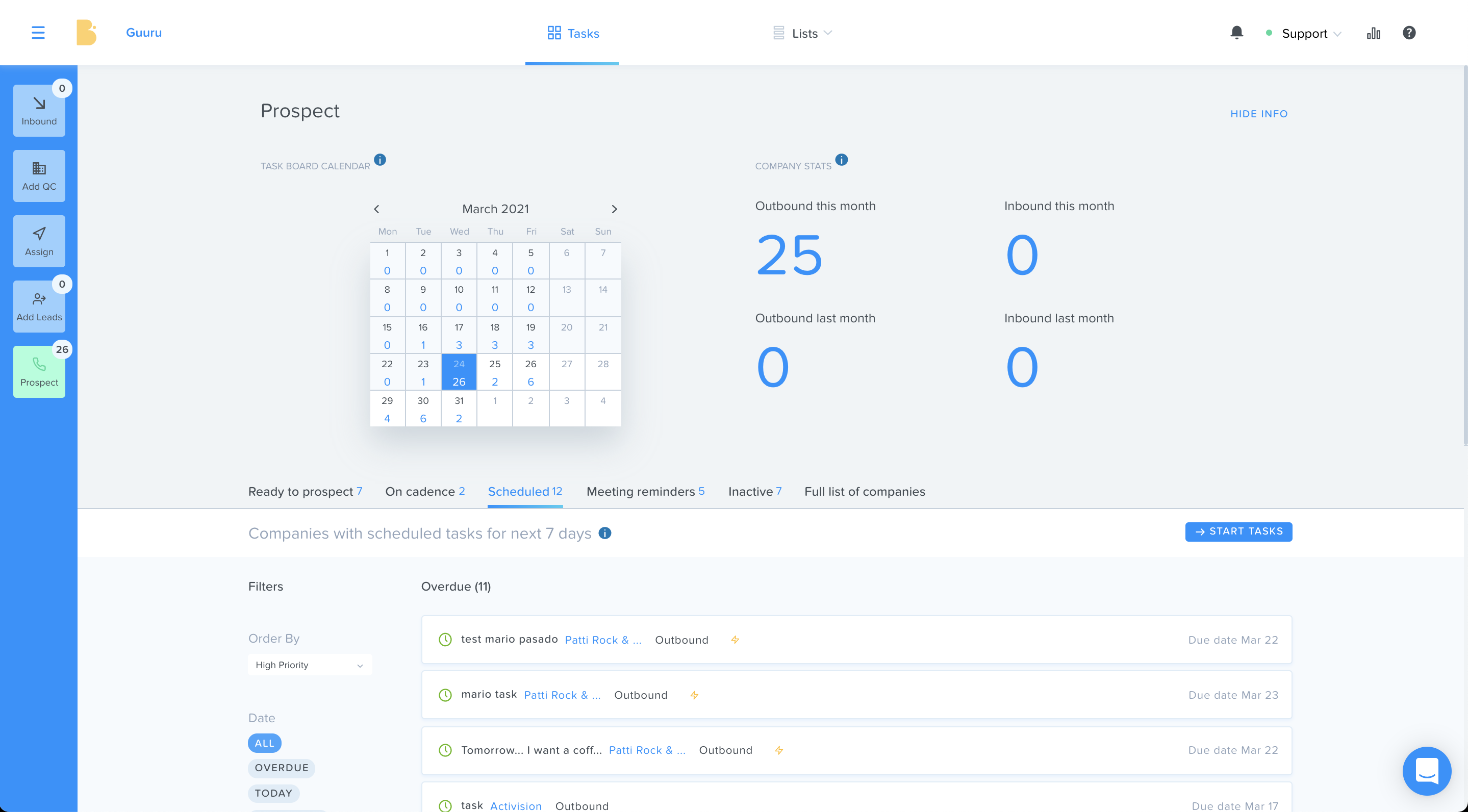 Tasks can be edited and marked as done anytime.