Before you start creating fields and field groups, we recommend you read this article and find out how to use the ordering numbers to organize the information.
Fields
When creating fields, use multiples of 10 or 100 as the ordering number. In this way, you have a range of 10 or 100 numbers available to use in case you want to add new fields in the future.

In this example, for the object Company, the fields Scenario or Company rating have been created using multiples of 100 as ordering numbers.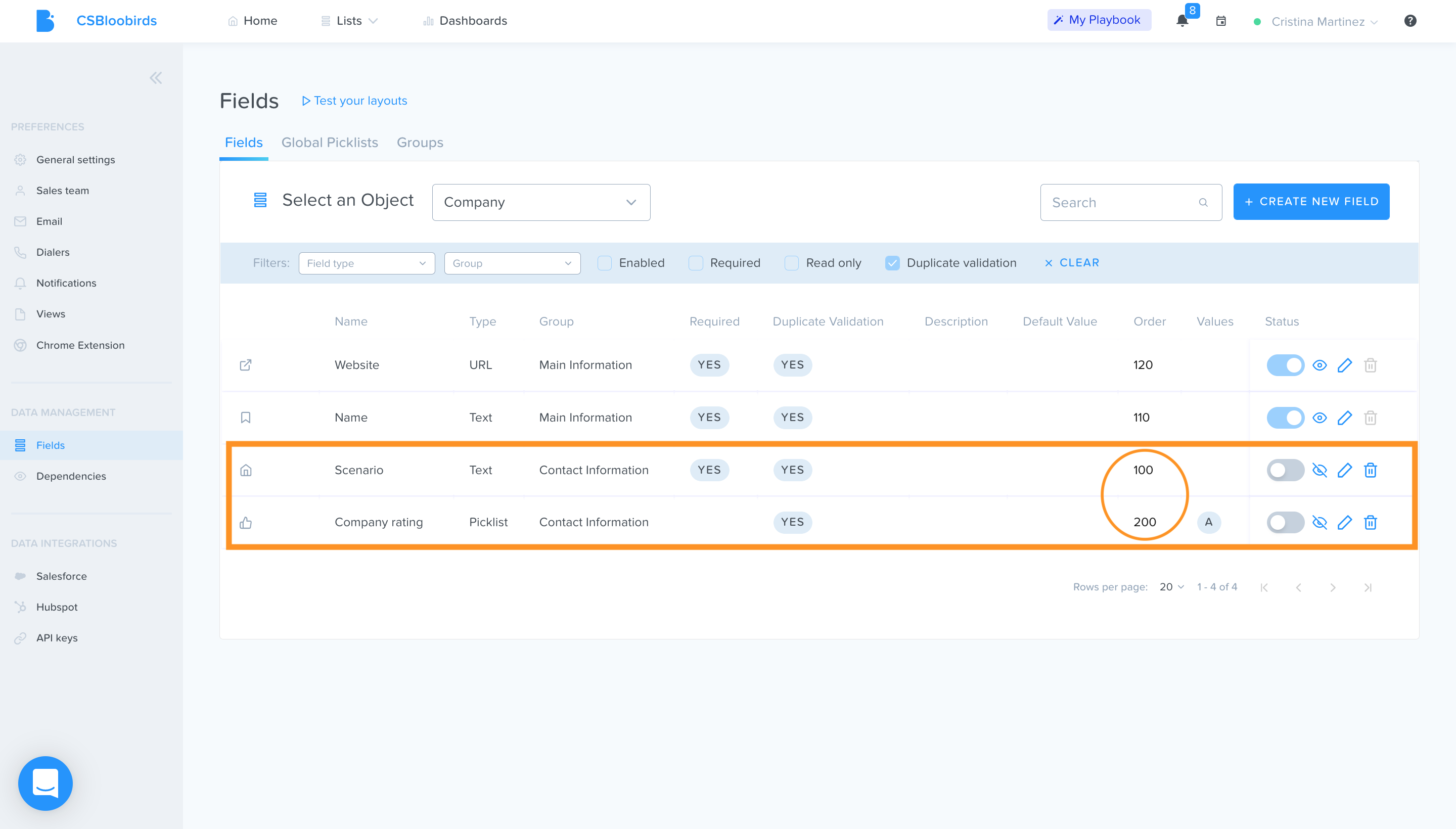 Later on, Name or Website field has been added in between the ones mentioned before. Therefore the 110 and 120 ordering numbers were used to create it.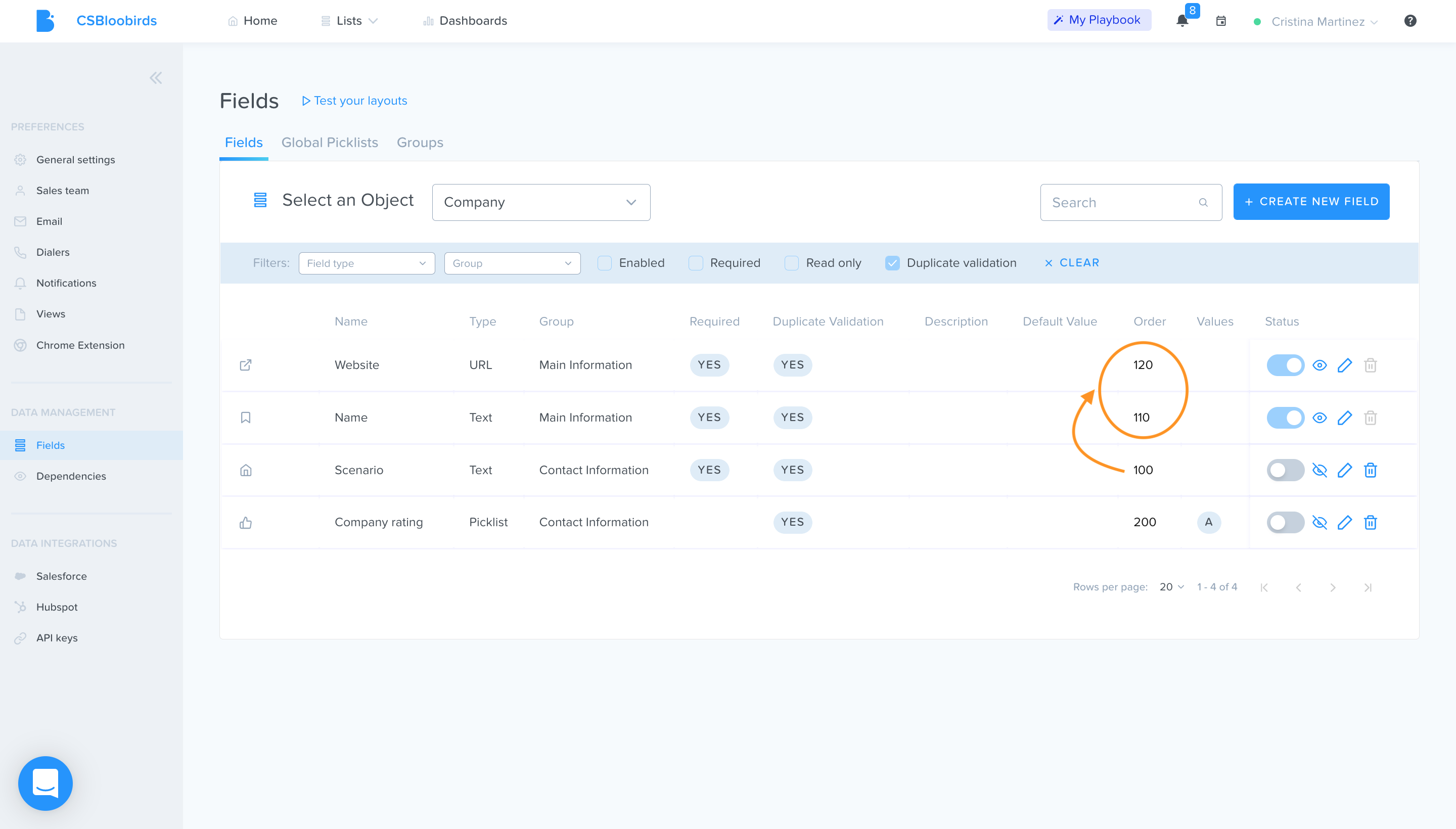 This is how it is visualized in the company form.